Nokia Transforms Hong Kong Int'l Airport With Mission-Critical IP Network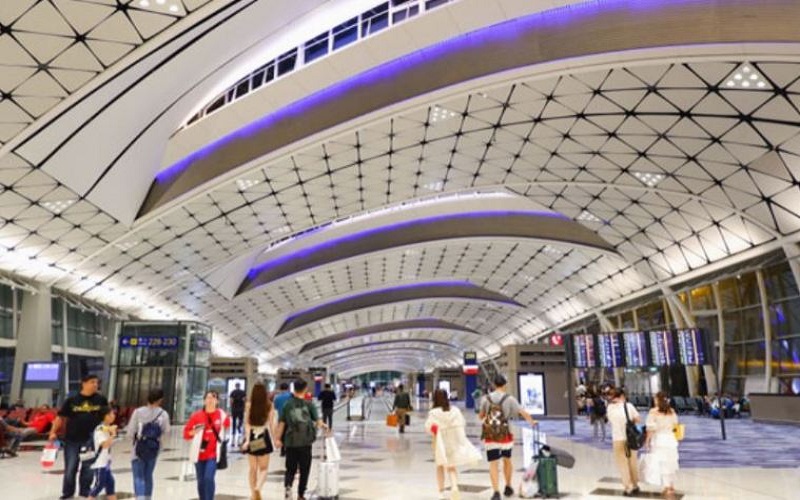 Nokia Shanghai Bell has confirmed that it will provide Airport Authority Hong Kong (AAHK) with a new, high-bandwidth, mission-critical Nokia IP/MPLS network, to support the digital transformation of its tower operations.
Nokia Shanghai Bell will also support and manage the migration of legacy non-IP aviation applications to the new network, according to reports at itp.net.
Mervyn Harris, Head of Air Traffic Management, Nokia Cloud and Networks Services said, "As we deploy this robust next-generation network, not only will we complete a flexible, seamless migration of legacy applications but we will also deliver Hong Kong International Airport wide-ranging benefits that include increased passenger capacity, reliability and ease of expansion.
"Nokia possesses extensive experience in mission-critical IP networking with air navigation service providers (ANSPs) elsewhere in the world. This enables us to deliver an unparalleled combination of technical skills and domain expertise, which is essential to provide the highest levels of network availability, performance and safety for such a high-profile airport."
As part of the deal, Nokia will supply a range of operational aviation-specific professional services for network design, architecture, integration and deployment. Following the completion of the deployment later in 2021, Nokia will continue to provide long-term support and maintenance for the airport.
During the project, Nokia will partner with Shun Hing Systems Integration. Shun Hing Systems Integration has extensive experience in design, project management, installation, maintenance of telecommunication and transport infrastructure related systems.
"This project is an important step in plans to expand the airport's operations, enabling it to take advantage of IP networking to modernise aviation communications," said S.F. Chan, Assistant General Manager, Shun Hing Systems Integration Co., Ltd.
HP Unveils Smartest Ink Tank Printer
New HP Smart Tank 700 Series designed for those who care about the environment and want to print sustainably without compromising on speed, affordability, or quality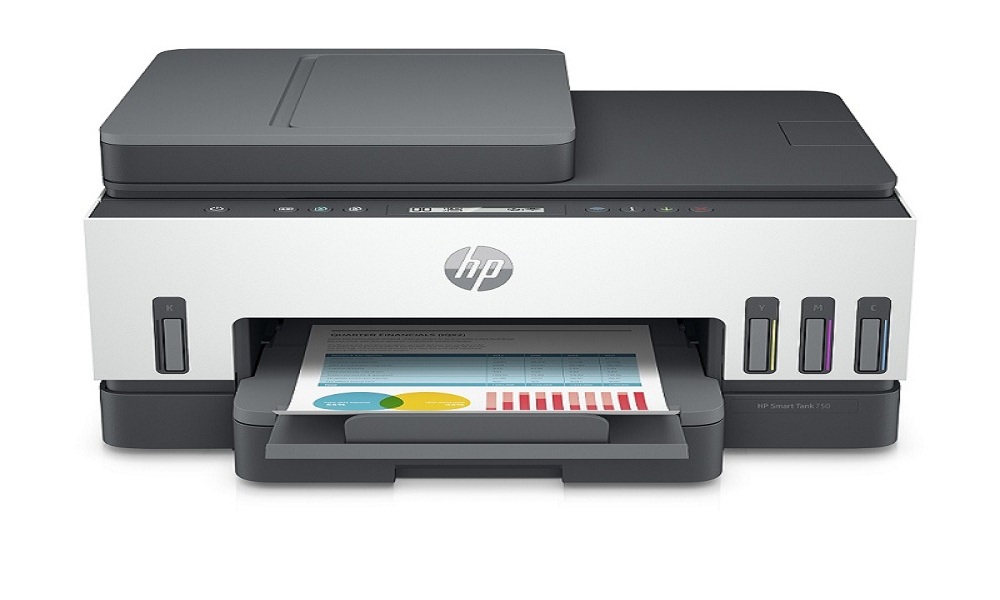 HP Inc. has introduced the innovative HP Smart Tank 700 series to help families and small business owners stay productive and creative while working and learning from home.
The new series offers a seamless and versatile printing experience that does not compromise on the speed, affordability, or quality.
"We know that 68% of new printer purchases are made to work and learn from home, but it's tough on everyone. Kids, parents and small business owners alike need smarter devices that are easy-to-use, affordable, and versatile that will accommodate their everyday printing needs," says Xavier Garcia, GM and Global Head, Print Hardware Systems, HP.
"The Smart Tank 700 series provides an excellent printing experience with high-quality prints."
Building on HP's long history of developing products with sustainability in mind, the HP Smart Tank 700 Series is HP's first ink tank printer to be made from over 25% recycled plastic.
The HP Smart Tank 700 Series has several key features including a smart experience. Users can easily manage tasks with a magic touch panel that appears only when needed and smart-guided lighting for an intuitive experience.
It also has seamless integrated display and tank lights make it easy to see ink levels in situations where ink is running low, so you are less likely to run out.
The HP Smart Tank 700 series also delivers worry-free performance with a quick and easy set-up through the HP Smart App.
Users also get to save money as they get up to two years of ink – perfect for low-cost, high-volume daily printing, with up to 18,000 black or 8,000 colour pages included.
Smart productivity is another of the printer's features as users save time and paper when printing everyday documents with automatic two-sided printing.
There's also a reliable self-healing dual-band Wi-Fi®3. The product will be available in Nigeria from November this year.
Workz Unveils World's First Open eSIM Platform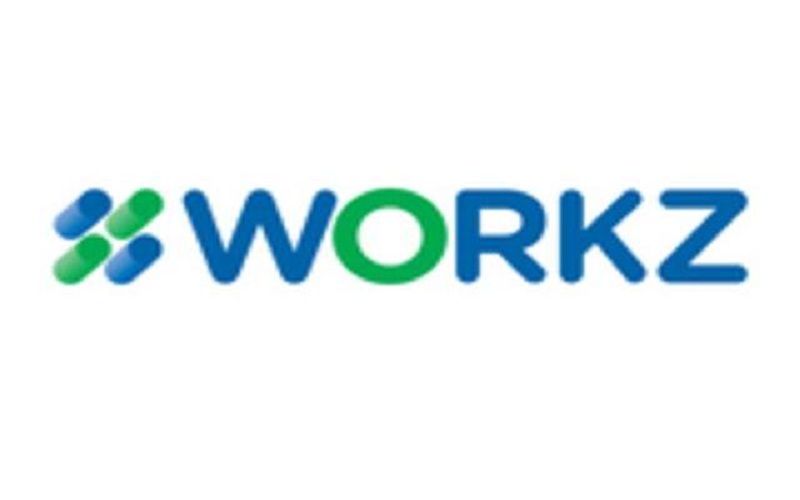 Workz Group, a mobile IoT solutions provider, has launched Multi-eSIM Hub (MeSH), the first multi-tenant eSIM management platform that enables mobile network operators (MNOs) to manage the eSIM lifecycle across any mix of vendors, clients, entities, or locations, through a single platform.
Before now, eSIM platforms operated as closed systems, otherwise known as walled gardens, making a multi-partner or multi-system approach difficult to implement without considerable investment.
With MeSH, MNOs can enjoy enhanced capabilities from their existing eSIM management platform creating the opportunity to fluidly add multiple tenants, platforms, sites, or sales channels without the extra time and cost of setting up additional systems.
Being a platform-agnostic solution, MNOs are also able to extend their multi-vendor procurement strategy to eSIM and capitalise on improved competitiveness, business continuity and geo-redundancy by utilising more than one vendor's system.
The system allows MNOs to orchestrate all eSIM subscriptions from one place with a common interface for real-time monitoring, billing and reporting for both consumer and M2M users.
Comprising of GSMA SAS-certified hosted site and software, it is available as an on-premise or cloud set up through Workz' datacentres in Dubai, Paris and soon, Virginia, USA.
CEO of Workz Group, Tor Malmros said, "Today's eSIM platforms require telcos to make a heavy capital investment but are highly restrictive in terms of additional tenants and systems integration.
"MeSH offers the next generation of eSIM management where MNOs can unlock new possibilities and get far more return from their current platform."
Counterpoint Research estimates that eSIM devices such as smartphones, watches, tablets, cars, and utility meters will grow from 1 billion in 2020 to more than 6 billion by 2025.
Workz has been identified by market reports as one of the world's top five leaders in eSIM technology and is one of a few providers in the world to be fully accredited by the GSMA to manage the complete embedded SIM lifecycle.
Mitel Collaborates With Mart Network For Mobility, Remote Working Solutions In Africa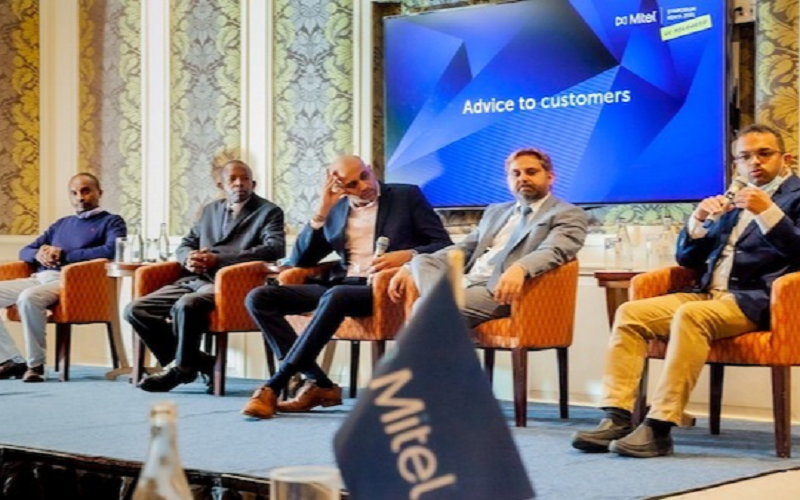 Mitel, a business communication technology leader has partnered with Mart Network, a value-added distributor, to launch remote working and mobility solutions in the region.
The two announced the new partnership during the Mitel Symposium 2021 held on Friday last week in Nairobi, Kenya.
Following disruptions caused by the Covid-19 pandemic, the company is investing in demand generation using various tools such as tele- calling, social media, and webinars to align more with the latest market trends.
Whereas the pandemic has affected virtually all sectors of the economy, notable changes have taken place in the area of IT spending.
According to leading marketing research agencies, in the pre-Covid days, spending was more on areas such as government, finance, manufacturing, utilities and transport.
But with Covid-19 having ushered in a new normal, spending has shifted from these traditional verticals to two major ones: healthcare and education.
With the global pandemic, IT firms and providers are experiencing heightened demand for a scalable Unified Communication as a Service (UCaaS) portfolio to serve their remote workforce.
"Right now, there is a need for flexible home working solutions. The market is ripe for collaborative communication and remote working solutions, smart digital workspaces as well as endpoint security and management solutions," said Mr Asif Khan, Channel Director, Middle East and Africa (MEA).
These collaborative solutions include mobile apps that can be tied directly into organisations' workspaces, as today's technology is geared towards remote working, collaborative efforts and enhancing online presence.
"Healthcare, education, hospitality, contact centre, SME and mid-market, as well as cloud business, will be the key focus areas for Mitel this year. We create our marketing strategy built around those segments to effectively communicate with our end customers and partners", said Mr Khan.
The partnership comes at a time when Unified Communication (UC) service providers are experiencing demand for a scalable UCaaS portfolio, which comes at a low cost with a strong presence in instant messaging, mobility and conferencing services.
Original Equipment Manufacturers (OEMs) in the region will also focus on the mid-market and small-to-medium business segments to expand and reduce the dependency on large enterprises.
"Mart Networks has a place for every vendor represented in the collaboration space. Our role is to understand the customer's business and create a seamless value proposition throughout the collaboration value chain," Said Moiz Maloo, CEO of Mart Networks.
The main driving force behind UCaaS is mobility. Employees today are no longer restricted to traditional office spaces and prefer to work from home and on the go. As such, UCaaS assumes new importance in the organization to stay connected with employees, as the landscape of the traditional office environment changes dramatically.