Access Bank Warns Customers Against Falling Victims To Fraudsters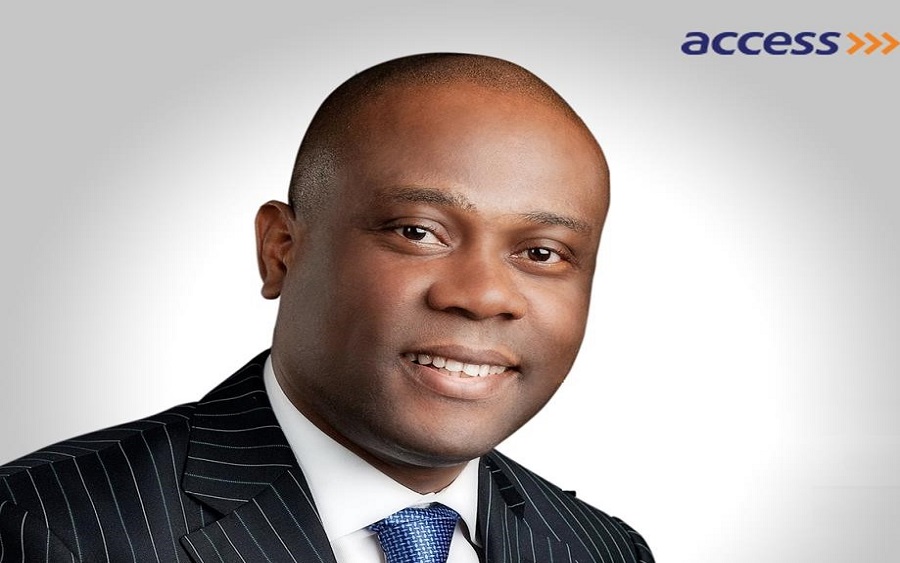 Access Bank Plc, Nigeria's largest retail bank, has urged its customers to be on the lookout for fraudsters who are using new scam methods to rip people off by preying on the distress that comes with the nation-wide lockdown.
Access Bank said fraudsters contact their potential victim either via mail, phone call or text to request for their bank details with the promise of crediting their account, after which they proceed to withdraw the money in the victim's bank account.
"They often come under the guise of government officials, social advocates and false NGOs allocated to share the relief fund that was promised by the government. This, unfortunately, is a fraudulent scheme and given the current state of affairs, an easy scam to fall for," Access Bank said in a statement.
Executive Director, Retail Banking, Access Bank Plc., Victor Etuokwu said, "Access Bank is imploring its customers to be wary of any message, demanding their personal or bank details.
"Customers must remember that the Bank will never ask for their BVN, full card PAN, PIN, mobile app activation code, OTP or password as it is readily available to the Bank via its database.
"Any call, email and text message, claiming to be from Access Bank and demanding for any of these details is certainly a scam."
Etuokwu went further to advise, "Also, customers are advised to refrain from sharing user-generated codes when migrating from the old Diamond Bank app to the Access More app. With knowledge of this pin, these fraudsters can gain entry to your bank app, and from there, have access to the money in your account."
He stated that because of the peculiar nature of the lockdown situation, people are exposed to all sorts of threats including financial, which may sometimes come in a different and unusual format.
As a result of this, Etuokwu noted that everyone should remain vigilant at all times and report all suspicious activities to the appropriate authority.
Access Bank said to report any suspected fraud case, customers are advised to call the Bank's customer care line: 01-2702005 or send an inquiry via email to the Bank's official email address: contactcenter@accessbankplc.com.
Stanbic IBTC Discontinues BDC Business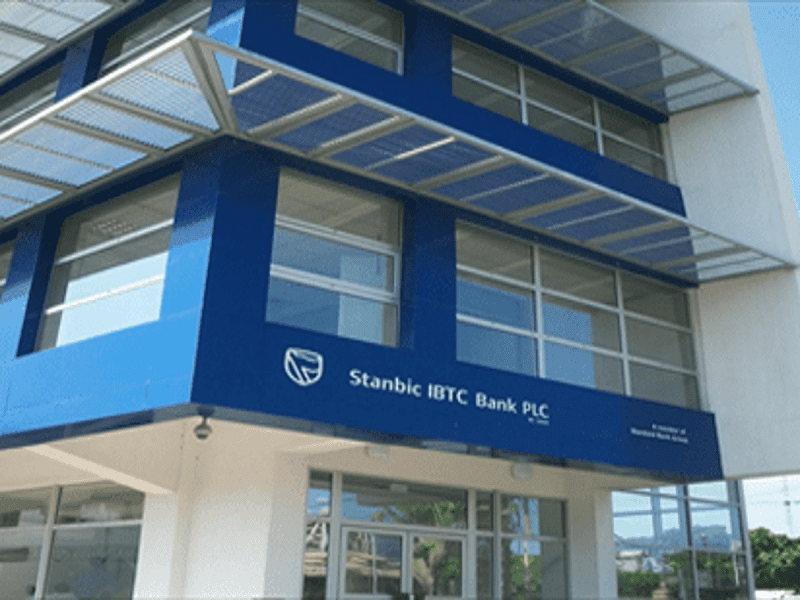 Stanbic IBTC Holdings PLC, has announced that its Bureau De Change Subsidiary, Stanbic IBTC Bureau De Change Limited has discontinued its Bureau de Change business with effect from 01 January 2021 by relinquishing its operating license.
The discontinuation of operations of the BDC business was primarily driven by changes in regulations, which now affords customers with the opportunity of purchasing foreign exchange (PTA and BTA) directly from Stanbic IBTC Bank at any of its branches nationwide.
The company said in a statement that the intention is to repurpose this subsidiary for other business venture in the near future, and stakeholders would be duly notified when all engagements have been concluded in this regard.
Stanbic IBTC Holdings PLC, a member of Standard Bank Group, is a full-service financial services group with a clear focus on three main business pillars – Corporate and Investment Banking, Personal and Business Banking and Wealth Management.
The group's largest shareholder is the Industrial and Commercial Bank of China (ICBC), the world's largest bank, with a 20.1% shareholding.
Also, Standard Bank Group and ICBC share a strategic partnership that facilitates trade deals between Africa, China and select emerging markets.
Standard Bank Group is the largest African financial institution by assets. It is rooted in Africa with strategic representation in 21 countries on the African continent.
The Bank has been in operation for over 158 years and is focused on building first-class, on-the-ground financial services institutions in chosen countries in Africa; and connecting selected emerging markets to Africa by applying sector expertise, particularly in natural resources, power and infrastructure.
Access Bank Customers Can Now Receive Int'l Remittances In Dollars Nationwide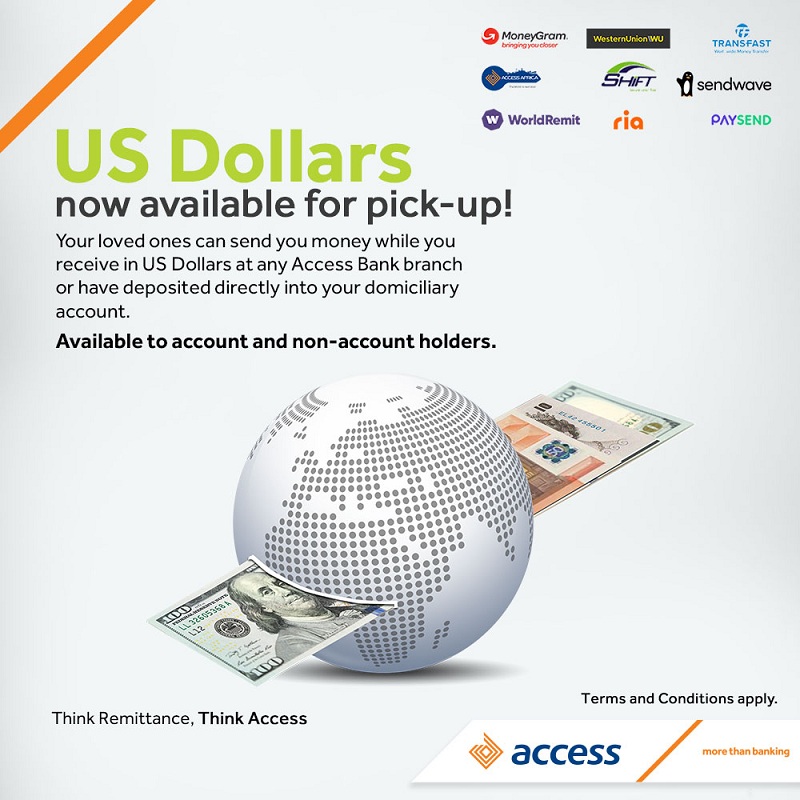 In response to the recent announcement by the Central Bank of Nigeria (CBN) that recipients of international remittances can now receive their funds in Dollars or to have funds paid directly into their domiciliary accounts, Access Bank plc has announced that customers can visit any of their branches nationwide to receive funds sent from family and friends abroad in US Dollars effective immediately.
Victor Etuokwu, Executive Director, Retail Banking, Access Bank plc, in a statement made available to DigitalTimesNG said, "As part of our promise to create value and meet the needs of our customers, we are happy to announce that our customers can now receive funds sent from the diaspora in Dollars at any of our branches nationwide.
"The funds will be available as a cash pick-up or direct transfer into customers' domiciliary accounts.
"The bank's promise to deliver "More than Banking" services is even more critical at this time as customers are looking for convenient products and services that facilitate their lifestyle and our remittance services are available to both customers and non-customers of Access bank.
"We encourage Nigerians in the diaspora to take advantage of this season of giving, to send funds home for their loved ones, who in turn can receive either by opening an Access bank domiciliary account or reactivate their inactive domiciliary account and the funds will be paid directly to their accounts or visit any of our 500 branches nationwide to receive their funds in USD cash.
"We maintain a strong relationship with our remittance partners: Western Union, MoneyGram, Ria, WorldRemit, Transfast, Paysend, Shift, Sendwave and other international money transfer services and we are committed to delivering excellent service to all our customers."
Access Bank, over the years, has leveraged technology including advanced analytics, cloud computing, artificial intelligence, machine learning and robotics process automation to reform business operations and drive performance to improve customer experience.
Access Bank Emerges 'Best Digital Bank In Africa' 2020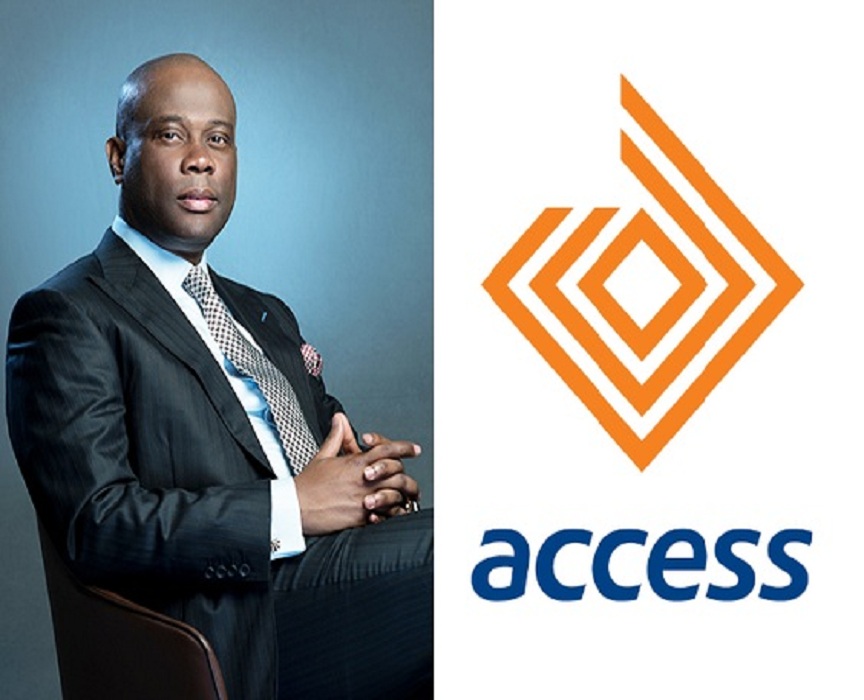 Africa's largest retail bank, Access Bank PLC has been recognized as the 'Best Digital Bank in Africa' by Asian Banker in what analysts described as the bank's continued investment in digital innovation.
The recognition was announced at the Asian Banker Middle East and Africa Regional 2020 Awards virtual ceremony.
Over the years, Access Bank has leveraged technology including advanced analytics, cloud computing, artificial intelligence, machine learning and robotics process automation to reform business operations and drive performance.
Herbert Wigwe, the Chief Executive Officer of Access Bank PLC, commented on the award saying, "We are delighted to receive this award, which recognizes our contribution towards revolutionizing the practice of digital banking in Africa.
"This award serves as an encouragement for us to consolidate our efforts towards becoming a truly digitally-led bank. We always ensure that customers enjoy secure, seamless and convenient services across multiple channels."
Access Bank has invested heavily in leading technological evolution in the African banking sector through its strategic partnership with the Africa Fintech Foundry to nurture the next generation of innovative fintech startups.
The Bank has also employed the use of technology to help achieve its sustainability targets. It has developed a portal that helps to monitor its environmental footprint, especially its carbon emissions.
Ade Bajomo, Access Bank's Executive Director, Information Technology and Operations added: "The peculiarities of the global community today, have called for more digitally-driven banking services.
"Through our multiple offerings including our USSD *901#, advanced mobile banking application 'Access More' and our recently unveiled facial biometric payment solution, Access Bank has continued to offer best-in-class technology-driven solutions to all customers.
"Access Bank will continue to defy the negative stereotypes attributed to Africa, and make strides toward becoming 'Africa's gateway to the world'."
Just recently, Ade Bajomo, was appointed the new President of the FinTech Association of Nigeria (FintechNGR), further buttressing Access Bank's thought leadership in digital transformation, use of advanced analytics, cloud computing, artificial intelligence, machine learning and robotics process automation to sustain banking and improve customer experience.