Airtel Africa, Telkom Kenya Announce Discontinuation Of Merger Plans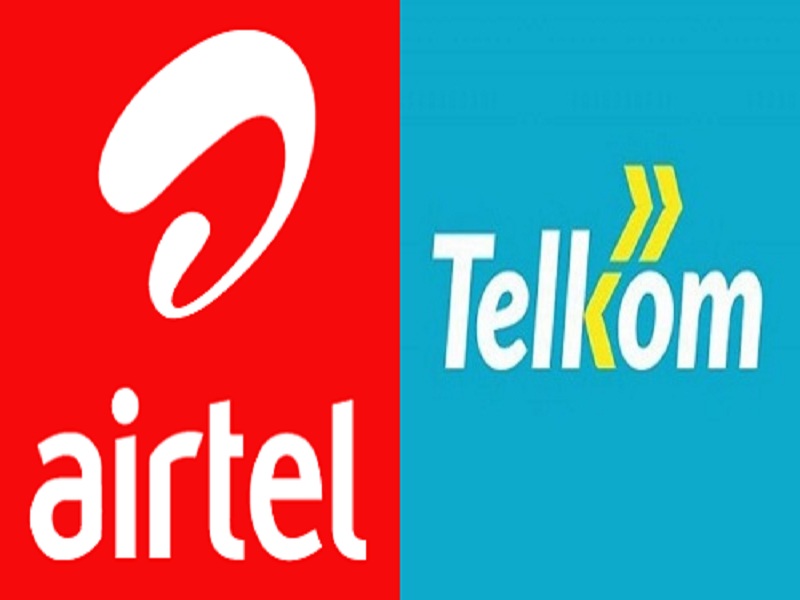 Airtel Africa Plc and Telkom Kenya Ltd have agreed to discontinue the completion of their merger plans due to the lengthy process of the transaction which has been on since February 2019.
The two telecom firms resolved not to complete the business combination despite their respective efforts to reach a successful closure and having it drag on for a while.
The discontinuation disclosure was made in a notification sent on Wednesday, August 5, 2020, to the Nigerian Stock Exchange (NSE) by Airtel Africa and signed by its Group Company Secretary, Simon O'Hara.
A subsidiary of Airtel Africa Plc, Airtel Networks Kenya Limited and Telkom Kenya Limited, in collaboration with other parties, had entered into an agreement on February 2019 to combine their businesses in Kenya, so as to create an integrated telecommunications platform with mobile, enterprise and wholesale divisions.
Airtel Africa Plc said in its statement, "Airtel Networks Kenya Limited (Airtel Kenya), an Airtel Africa Plc subsidiary, and Telkom Kenya Limited (Telkom) amongst other parties, had entered into an agreement dated 8th February, 2019 to combine their businesses in Kenya, so as to create an integrated telecommunications platform with mobile, enterprise, and wholesale divisions.'
''The completion of the business combination was subject to the satisfaction of various conditions precedent, including regulatory approvals.''
"Despite Airtel Africa Plc and Telkom respective endeavours to reach a successful closure, the transaction has gone through a very lengthy process which has led the parties to reconsider their stance.
"Accordingly, Airtel Africa Plc and Telkom have decided to no longer pursue completion of the Transaction.''
Chief Executive Officer of Airtel Africa Plc, Raghunath Mandava, in his own reaction, said that Kenya was a large and growing market and stressed on the commitment of Airtel Africa to build a growing profitable business.
Mandava disclosed that the telecoms giant currently serves over 14 million Kenyan customers, a number that is growing every month.
He pointed out that the revenue numbers were up double-digit in constant currency in Kenya in the last quarter.
The Airtel boss reiterated that the strategy of the firm is to focus on winning more customers, invest in a best in class voice and data network and progressively expand their mobile money business.
He promised that the company will continue to build on these results in order to deliver against the opportunities the Kenyan market has to offer.
Airtel Africa is a leading provider of telecommunications and mobile money services with presence in 14 countries in Africa primarily in East Africa, Central and West Africa.
Fixit45 Acquires Parkit, Unveils Subscription-Based VIP Programme
Pan-African Autotech platform acquires Parkit, to simplify vehicle wash and care services releases Vehicle Intact Programme, subscription-based plans to enable affordable maintenance/repair services and redefine ownership experience for vehicle and fleet owners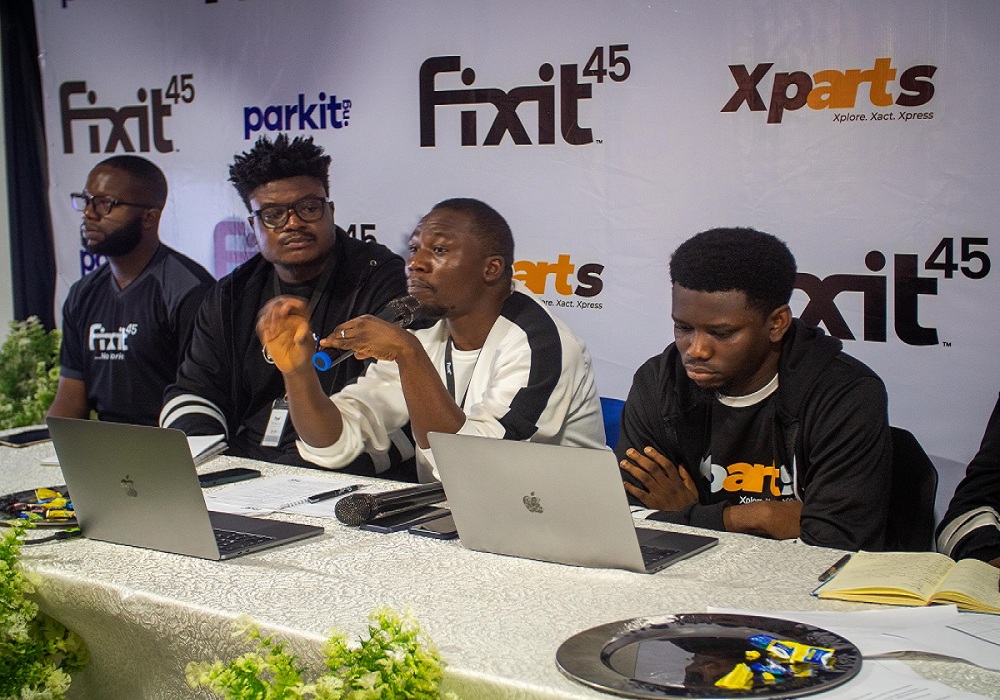 Fixit45, a leading Autotech platform, has announced the acquisition of Parkit, a network of tech-enabled Autocare and car wash centres as a demonstration of its stated commitment to facilitating value-creating interactions across stakeholders in the automotive industry.
Since its entry into the market in July 2021, Fixit45 has been focused on building a platform that provides a seamless, collaborative infrastructure for interactions to occur across verticals that include auto repair and maintenance services, fleet management, auto parts sourcing and delivery, auto care, refurbishment and upgrades, repair financing and mechanic workshop software as well as pre-purchase inspections, underlying these with moderation for compliance and accountability.
Fixit45 caters to needs in the repair and maintenance segment, Parkit plays in the auto care vertical, Xparts is a discovery and trading platform for spare parts where you can explore a rich inventory, find exact parts based on the platform's AI tools and get these parts in very good time.
Rampware is a Software-as-a-Service tool to help auto-workshops manage their operations and improve service delivery experience.
On the acquisition, Justus Obaoye, CEO and Co-Founder, Fixit45 said, "Parkit was committed to building out and digitizing the fragmented vertical in the Auto Care and car wash space. They provided business support, training and consumables to businesses and ensured that the experience was rewarding for fleet and car owners.
"We found synergies in what they were doing at the time and we approached them to join us in this journey to fix and build the aftermarket ecosystem which has culminated in the acquisition. Parkit has been fully integrated into the Fixit45 family and we look forward to providing market leadership."
---
According to Gerald Okonkwo, VP, Business Development, Fixit45 and Founder, Parkit, "our business was founded in June 2018 to use technology in making the customer journey for car washes very seamless by automating payments, helping them acquire the right tools for the job and providing professional care services that were not available in-country.
"This journey has been a collaborative experience and we are blessed to have found the right team at Fixit45 with bold ambitions to create value for consumers in this space. The acquisition was finalized in September 2021 and we are looking to many more wins. When we started, we had to import most of our consumables and materials, but today, we are to provide quality car shampoo, upholstery, tire and engine wash, polish and air fresheners.
"This is just one of many success stories that this acquisition has berthed."
Automobile ownership for car and fleet owners can be a frustrating experience owing to a myriad of factors that include highly fragmented, mostly unregulated industry, informal service providers who often lack the technical competence, as well as the proliferation of counterfeit spare parts with a lack of warranty on repairs. These challenges, in turn, have also impacted the service delivery experience from service providers."
To change the narrative in the space, Fixit45 is collaborating with a lot of stakeholders and partners with a view to deepening value creation in the ecosystem. Some of these stakeholders include workshops, spare part suppliers, insurance companies, tow trucks, fintechs, and fleet owners.
The Fixit45 Vehicle Intact Programme (VIP) has been designed as the name suggests delivering quality and affordable repair and maintenance services via subscription-based plans with a view to ensuring that the lifetime value of a vehicle or fleet is enhanced and productivity optimized.
The rich bouquet of plans comes in 4 packages that include the Service Plan, Maintenance Plan, Extended Services Plan and the Emergency Services Plan.
The Service Plan ensures that subscribers don't have to worry about the workmanship and getting their vehicles in good shape. The Maintenance Plan is a commitment to routine and or scheduled preventive maintenance which in turn mitigates the need for some repair work on the vehicle.
The Extended Service Plan works like an HMO for vehicles in which subscribers transfer to us the duty of keeping their fleet and or vehicles operational at all times. Because breakdowns don't announce themselves, the Emergency Service plan is designed to give comfort and succour to motorists in the event of a breakdown.
With presence across 4 cities in Nigeria, more than 100 network partners and over 2500 vehicles under management, Fixit45's ambition is to become Africa's largest and most trusted Autotech platform.
"We have built a robust end-to-end ecosystem platform that caters for all players in the aftermarket segment. The industry has largely been based on brick-and-mortar operations and it is our intention to disrupt and digitize this space using technology," said Abdulazeez Ogunjobi, Co-founder & CTO.
"It is gratifying to see the uptake and adoption of Fixit45's service platform by corporates in the FMCG, Mobility and Tech industry. The glowing commendations we have received will further spur us to do more in the aftermarket space.
"Our value propositions of affordability, peace of mind, quick turnaround time, convenience, quality assurance and accessibility will never go out of fashion. We will double down on these and ensure that the vehicle ownership experience is better improved," said Bemigho Awala, Head of Marketing and Communications.
Crowdyvest Launches New App With New Investment Opportunities
The go-to digital wealth management and savings platform say it strives to continuously make financial freedom possible.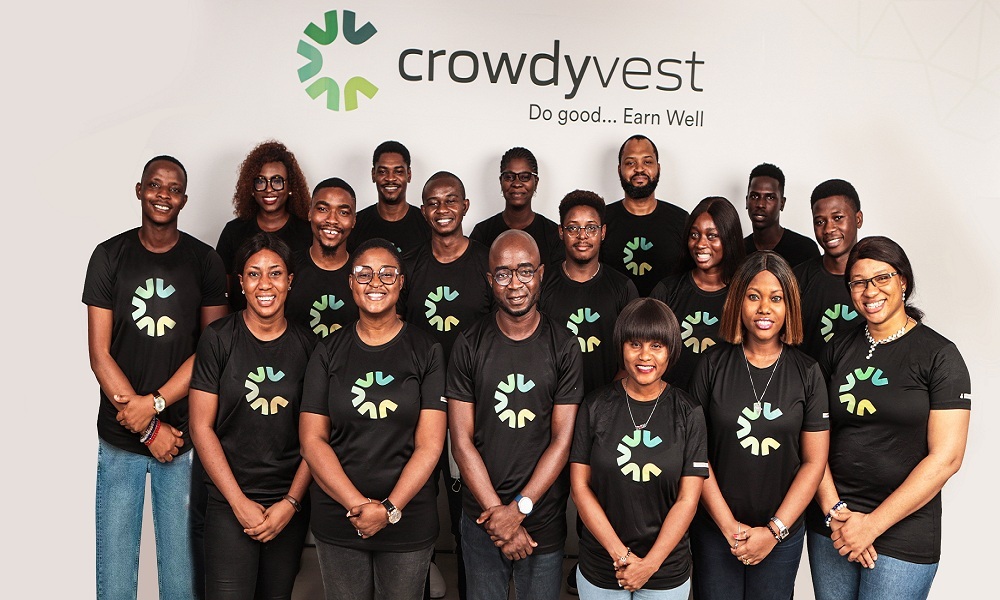 Crowdyvest Limited, a fast-growing Nigerian fintech company, on Tuesday announced the re-launch of its mobile app.
Crowdyvest is the go-to digital wealth management and savings platform that creates an all-in-one financial solution for a community of individuals and organisations geared towards achieving financial freedom while facilitating economic growth in line with the UN Sustainable Development Goals.
The Company said in a statement that the refreshed mobile app offers a modern design, easy navigation, and exciting new features to deliver a top-notch and seamless digital banking experience for its existing and prospective members.
The platform has also introduced Crowdyvest Yield, a catalogue of alternative offers that include commodity-specific projects and discretionary plans available to members ranging from short to long term tenors across a wide range of sectors.
DigitalTimesNG understands that the features will give its members a variety of suitable plans to help build a saving and investment culture based entirely on their capability with product prices still as low as #1,000 and returns up to 25% per annum.
In addition to the upgraded features and new products, Crowdyvest has partnered with UBA Global Investor Services Limited and Parthian Securities Limited; an investment brokerage firm licensed by the Securities & Exchange Commission (SEC) to ensure proper fund utilization, transparency and compliance.

With this partnership, they hope to give more comfort to their members by ensuring the safety of their funds.
Checks by our correspondent revealed that Tope Omotolani, the Chief Executive Officer of Crowdyvest has the vision to transform the company into a platform that allows its customers to carry out all kinds of financial activities that help them plan their lives and make their financial goals possible from the comfort of their smartphones and devices.
But speaking on the revamped mobile app, Omotolani says, "We aim to become the platform that helps our members plan and structure their finances through the different range of products we offer.
"As we work with organisations in different sectors to power viable and impact-driven projects through the funds we raise from our members, a symbiotic interdependence is created, leading to financial and economic growth for all. We believe this partnership is needed to foster growth and create more opportunities for Africa."
Crowdyvest has made an impressive growth of its user base from just over 50,000 customers to 140,000 customers in 8 months with a cumulative transaction value of more than 35 million dollars.
In the last 22 months, they have worked with different impact partners like Rice Afrika, Treepz, Landwey, Farmcrowdy, Crenov8 and others to fund projects in different sectors like agriculture, transportation, real estate, technology, telecoms and many more.
Crowdyvest also won the Africa Most Innovative Online Saving and Investment Brand of the Year 2021 award by The Most Innovative Fintech Brands Africa Awards, and the Most Promising Fintech Startup in Nigeria award by Global Business Outlook Awards 2021.
It has also won the Most Promising Tech Startup of the Year and the Most Outstanding Tech Startup of the Year by the Nigeria Technology Awards (NiTA) 2021 and was nominated for the prestigious African Banker Awards 2021 in the Innovation in Financial Services category.
Crowdyvest aims to become an impact-driven platform that provides all-in-one financial solutions for individuals and businesses that are committed to long-term growth and financial freedom.
The platform will foster avenues for broader economic growth and build a system that will span across Nigeria and Africa.
TD Plus Rolls Out Free Device Repair Offer For Customers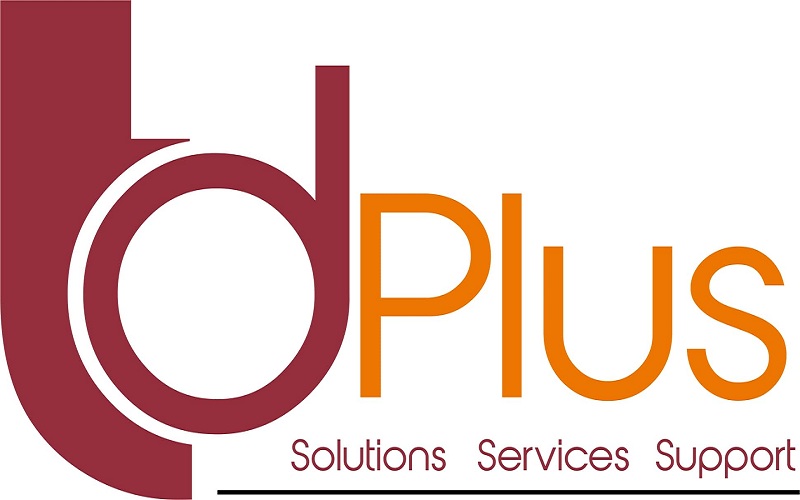 Nigeria's leading after-sales service provider, TD Plus has flagged off a campaign, offering free device support to all customers.
This free offer is in partnership with TD Africa, Sub-Saharan Africa's foremost distributor of technology and lifestyle products.
The Company said in a statement on Tuesday that customers with defective items purchased from TD Africa from October 1st, 2021 would have such items fixed for free (for the first time only).
This means devices purchased from TD Africa before October 2021 do not qualify. Items covered in this free offer include mobile devices, electronics and computers (Laptops & Desktops).
The offer includes all out-of-warranty defects for mobile devices such as water or screen damages, as well as other technical faults for PCs and electronics.
Reacting to the development, General Manager, TD Plus, Karthik Ramachandran has reassured customers of the company's readiness to attend to any complaints or challenges they may have with their devices and provide lasting solutions.
"As an extended arm of TD Africa, we have the capacity to cater for the entire customer database both in Lagos and in up-country locations (Abuja/PHC/Kano/Enugu) etc. In Lagos, we have three outlets: Gbagada, Otigba-Ikeja (inside Computer village), and Ikoyi," he said.
Karthik also revealed that the free after-sales support is one-off for each product but would be a continuous offer noting that this is because of the value TD Africa has placed on her partners and customers.
"We truly care for our customers, and we won't relent in providing the necessary support. We have built trust and we want to sustain it. This exercise will help to improve long term brand image and brand loyalty. With the free after-sales support, our customers are covered.
"This campaign would be continuous to ensure that all our customers get the right benefits and should have confidence that they are covered for a free single time service," Karthik concluded.
TD Plus boasts of proven competence in the deployment of solutions, maintenance and after-sales support borne out of years of unmatched service delivery to millions of IT infrastructure and mobile device users in Nigeria and the West African sub-region.
The company, which is an authorised after-sales service provider for globally renowned brands such as HP, Dell Technologies, Samsung, Lenovo, Tecno, Infinix, Zinox, Philip, Bosch and Huawei, among others, has built a long-standing reputation for delivering cutting-edge and lasting solutions for malfunctioning or damaged mobile or computing devices, gadgets and electronics.
With branches in major locations across the nation, customers are guaranteed accessibility and maximum after-sales satisfaction, including prompt feedback via their social media handles and official e-mail at customercare@tdplus.com.ng.