BREAKING: Crowdyvest Exits EMFATO Holdings, Raises New Investment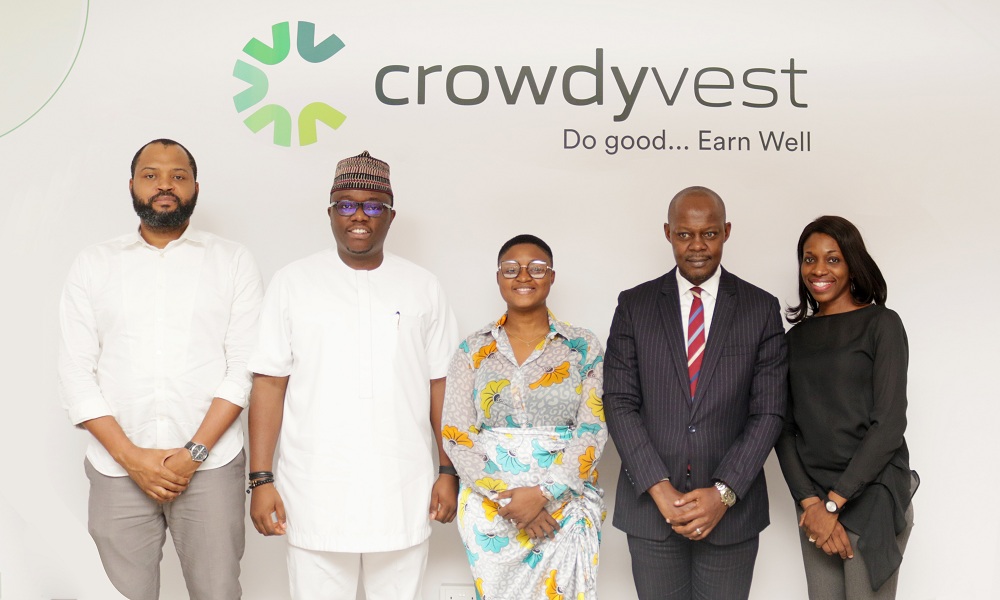 ……As Farmcrowdy Fully Leaves The Crowdfunding Space
EMFATO Holdings (owners of Farmcrowdy and investors in Plentywaka) have announced the exit of one of its portfolio companies – Crowdyvest, following up on new investments into the startup to grow as a digital savings company in Nigeria.
Crowdyvest, an impact-driven fintech platform, which was launched just over a year ago, has over 10,000 members who have used opportunities on its platform to sponsor projects in Agriculture, Real Estate, Transportation, Health and Education sectors.
Previously led by its Co-founder & CEO, Onyeka Akumah but today, along with the new investment, there is a change in its management of the company, with Tope Omotolani set to become its new CEO.
Onyeka Akumah explained that the change in leadership will not affect the management and staff of Crowdyvest as they will all be retained but hinted that there will be a new way Crowdyvest will operate.
Following this latest development, the one-year-old startup will set its sights on becoming a leading digital wealth and savings management company focused on a closed-community savings model under Tope Omotolani's leadership.
"I have taken this decision to move on as the CEO of Crowdyvest as a result of the new investment in the company which provides opportunities for proper scale in the coming months.
"Today, Crowdyvest will also exit fully from EMFATO Holdings and we are very happy about the new investors and to see how Tope will lead this business to new heights.
"Now, I can focus my energy on leading Farmcrowdy and Plentywaka as CEO of both companies into new markets in 2021.
"Tope is a strong and amazing leader and I see her leading Crowdyvest to become one of the go-to wealth management and digital savings companies in Nigeria within the next 3-5 years with her team.
"I wish her all the best and will continue to advise them on their journey when needed," Onyeka Akumah said.
DigitalTimesNG understands that with this change, Crowdyvest will no longer be an open crowdfunding platform.
An all-new Crowdyvest led by Temitope Omotolani will enter the Fintech industry fully with the launch of the Crowdyvest Savings Platform which gives savings options to over 10,000 subscribed users.
This savings platform will give its users a variety of plans to help build a savings culture based entirely on their pace, so they can reach their life goals faster.
Tope Omotolani will now lead the Fintech company, Crowdyvest to become a leading savings platform in Nigeria.
Farmcrowdy has in the past worked with Crowdyvest to crowdfund for farming projects.
Following this change, Farmcrowdy now fully exits the crowdfunding space with this sale and Crowdyvest will begin to operate a closed-community model for savings.
This new savings platform has been introduced with three new products. These platforms have been properly tailored to fit all categories of individuals, including the Millenials, Gen Z, Gen X, and Baby Boomers, and each of these products has its unique features and benefits. They are; Flex Savings, Vault Savings, and Pace Savings.
The company said in a statement that every saver enjoys the benefits of high-interest rates from 12.5% to 15%, zero bank charges, plans tailored for everyone, and effective and prompt customer service.
Vehicular Traffic: FAAN Advises Passengers To Get To Airports Early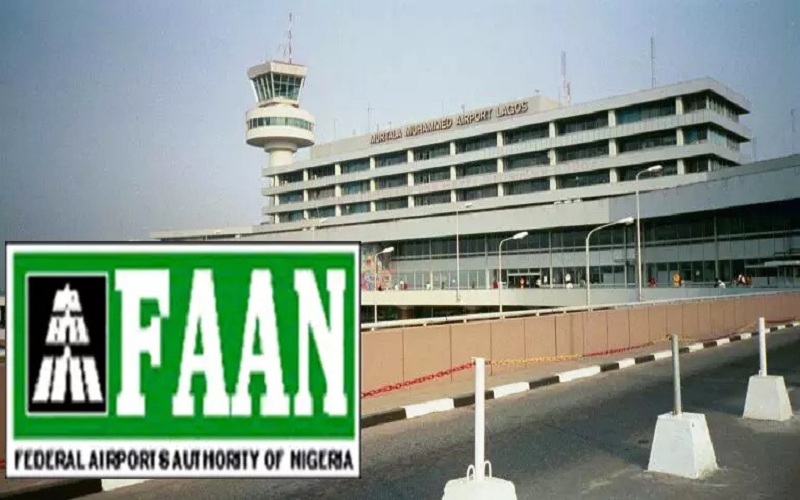 The Federal Airports Authority of Nigeria (FAAN) wishes to advise passengers and airport users, particularly those at the Nnamdi Azikiwe International Airport, Abuja to get to the airport early so as to complete their check-in procedures in good time and avoid the unpleasant experiences associated with missing their flights.
FAAN said Friday morning in a statement signed by Mrs Henrietta Yakubu, General Manager, Corporate Affairs that this advice has become necessary, as passengers are likely to go through a little delay at the entrance to the terminals, due to built-up vehicular traffic occasioned by an increase in passenger traffic being witnessed presently.
"The Authority will like to assure passengers and other airport users that all hands are on deck to ensure swift facilitation and reduce the congestion to the barest minimum," Yakubu said in the statement.
Africa Data Centres Confirms Building 10MW Data Centre In Lagos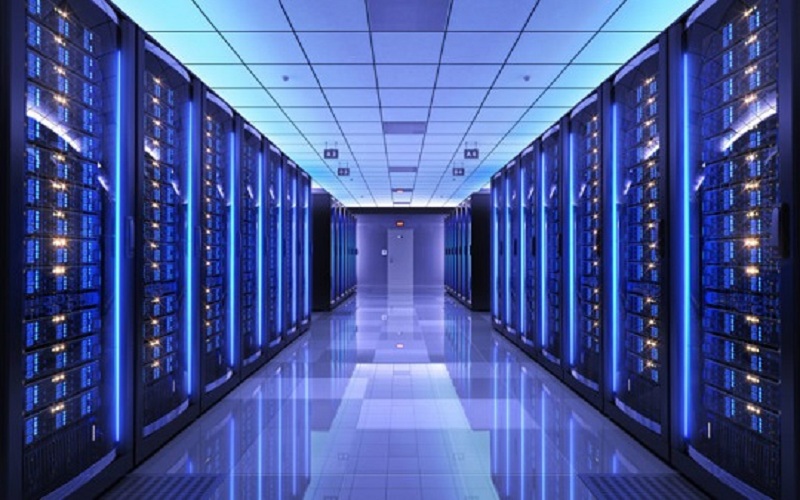 Even as South Africa is home to the largest concentration of data centres on the African continent, Nigeria has been described as a key African market, with the appeal of West Africa growing, and new developments planned for both Senegal and Nigeria.
Stephane Duproz, CEO of Africa Data Centres said of the West African region, "This region is hungry for digitisation and to pave the way for our hyperscale customers to deploy digitisation solutions to West Africa, Africa Data Centres' construction of a 10-megawatt data centre in Lagos is well underway."
The Lagos build marks a significant step forward in Africa Data Centres' ambitious long-term strategy to digitise Africa.  The Nigerian data centre will form Africa Data Centres' West African hub.
As interconnection remains a priority, the company will be adding it to its network of data centres, which at present includes Johannesburg, Nairobi, Cape Town, Harare, and Kigali.
"Our expansion into Nigeria marks one aspect of the company's growth on the continent," says Duproz. "In response to demand generated by hyper scalers, key cloud operators and multinational enterprises already making use of our data centres, we have purchased the Samrand facility in South Africa and our key build in Midrand is underway.
"These same clients, who have trusted us with their expansions into Kenya and other African territories, have expressed their interest in bringing digitisation at scale to West Africa. Our leadership and best practice in data centre operations have made us the obvious choice in their expansion strategies."
The creation of a digital hub is the beginning of digital transformation capabilities for the region. Naturally, says Duproz, multinational enterprises will wish to be housed under the same roof as our hyperscaler customers due to the lower latency enjoyed.
As such, the combination of cloud providers and enterprises make these data centres marketplaces of the ecosystem – and, most importantly, he says, the base for the country's digital and economic development.
Additionally, keeping African data on African soil is another key consideration driving the demand for local data centre facilities. "We are proud to be ensuring that African data stays in Africa," he says.
Africa Data Centres has indicated that the Lagos build will spur the economy – creating job opportunities in various sectors.
"The stimulus effect to the economy of digitisation is well documented and Nigeria is ready for this technology boon," says Duproz.
"Furthermore, our construction policy is to uplift the community as far as possible, employing local contractors and creating work opportunities within the communities we enter – so the job creation opportunities are realised at both grass-roots and high-tech levels."
Having secured premium land in Lagos, Africa Data Centres has designed its latest data centre facility in line with environmental best practice, using grey, or non-potable water for cooling and utilising solar energy to offset its reliance on the grid.
"Digitising the continent at the cost of the environment is not a sacrifice Africa Data Centres is prepared to entertain. Our strategy encompasses empowering and uplifting the people, the environment and the economy," he says.
In Senegal, the Morocco-based data centre company N+One, has said it is planning to build three data centres in the Senegalese capital Dakar.
Details of size and power density are not yet available, but it is understood that N+One has partnered with the Ministry of Digital Economy and Telecommunications, along with the General Delegation for Rapid Entrepreneurship of Women and Youth (DER/FJ) and the Digital Technologies Park of Senegal (PTN), as part of the country's Digital Senegal plan.
The Senegal Digital Technology Park in Dakar was first announced in 2015.
Part-funded by the African Development Bank, the 25-hectare site aims to promote the country as a base for international technology companies.
Network International Names Hany Fekry Regional President, Northern & Sub-Saharan Africa
Appointment of Regional Head will help drive greater digital payments adoption across Northern and Sub-Saharan Africa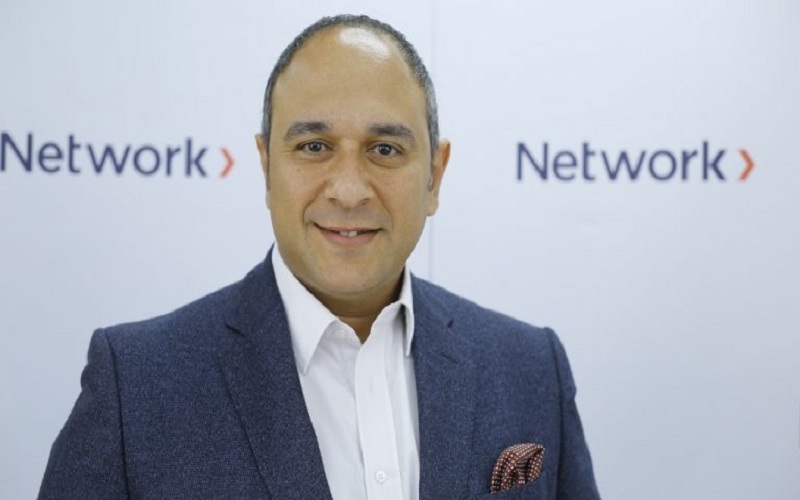 Network International, the leading enabler of digital commerce across the Middle East and Africa (MEA), has announced the appointment of Egyptian national Hany Fekry as Regional President – Northern and Sub-Saharan Africa.
In his new role, Fekry will be responsible for all aspects of Network's acquiring and issuing business in Egypt and Nigeria, and for developing and implementing a comprehensive strategy to drive Network's business growth and increase digital payments adoption in Northern and Sub-Saharan Africa.
Fekry joined Network in 2016 as Managing Director for Egypt and Deputy Managing Director for Africa, leading the company's business development activities across the Northern and Sub-Saharan region.
Previously, he served as the Chief Commercial Officer of Emerging Markets Payments (EMP) Africa, which was acquired by Network International in 2016.
Fekry's more than 20-year career has included developing business in markets including Egypt, Nigeria, Pakistan, Afghanistan and Iraq.
Nandan Mer, Group CEO of Network International, commented: "Building an effective payments infrastructure requires a thorough understanding of the needs of a local merchant and issuer clients to address their pain points and build locally relevant payments solutions.
"Since joining the team in 2016, Fekry's deep understanding of the opportunities and challenges in digital payments adoption across Northern and Sub-Saharan Africa has been instrumental in helping Network deliver customised and relevant solutions.
"I am confident he is the right person to strengthen our offering to clients, in addition to driving greater inclusion and building a stronger payments infrastructure in these fast-growing markets."
Hany Fekry, Regional President – Northern and Sub-Saharan Africa, added: "This is an incredibly exciting time for Network, with tremendous opportunities to accelerate the positive trends in digital payments across the region and increase financial inclusions.
"I look forward to helping build a best-in-class payment ecosystem that will support local merchants and financial institutions, and positively impact the economies across the Northern and Sub-Saharan African markets."