Bridge57 CEO Calls For Massive Investments In Technology In Solving Problems
A technology enthusiast, Mrs. Roseline Ilori, has reiterated the need for government at all levels as well as stakeholders in investing massively in technology, not just software development, but in robotics, artificial intelligence, biomedicine, voice biometrics, and a host of other technology spectra.
Ilori, who is the founder and Chief Executive Officer (CEO) of Bridge57 Solutions Limited, made the call in a statement in Lagos.
Such investments she said, will shore up manufacturing competitiveness via authentication and traceability of goods and services and improve physical and cyber security, among others.
Ilori said that government needs to be more proactive in making the Nigerian technology environment more friendly, seeing that the growth and young people's interest in technology were massive.
She noted that Nigerian technology experts were the most sought-after in developed economies as the relocation syndrome had taken up to half of the technology brains the country possessed.
"The fact is that the environment we are in is not conducive enough for technology to thrive, so the government has to do more in that regard to bring out more technology to the fore.
"The 'Japa Syndrome' has been a major challenge affecting our human capital potential, hence, the need to grow more of these professionals internally so that when some leave, many more would be around to keep the country going.
According to the Bridge57 boss, Nigeria still lags earnestly in terms of innovation as she submitted that, unlike the notion many are having, technology is quite different from innovation.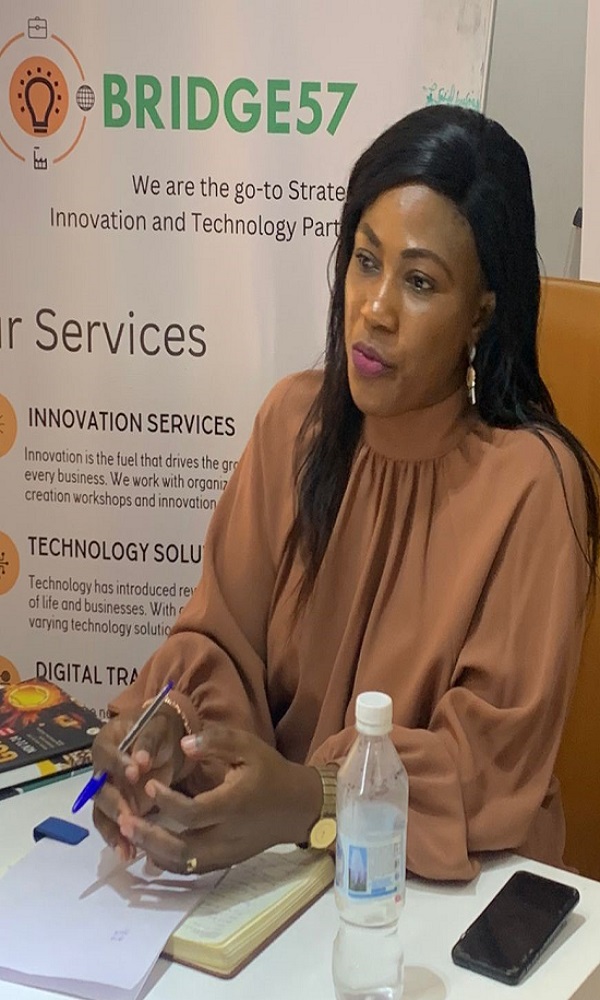 "In terms of innovation, we are still very far in Nigeria. For instance, while I had the opportunity to go through some training on innovation in some international organizations, I realized that many people talk about innovation but very few people do innovation as a lot of people don't really understand what innovation means.
"For technology, yes, we are doing well, but for innovation as a practice itself, we still lag behind. Innovation is not just about technology; it is deeper than that. Innovation can be applied to processes, products, marketing and to different areas of business models.
"But technology can use innovation. When people often mention innovation, people assume that it is technology, but they are two different things. They both need each other in a way to flourish."
The technology expert, however, advised the government to remodel the Nigerian educational curriculum across levels to accommodate the practical aspects of technology to engender early exposure to the nitty-gritty of technology and innovation.
She said that the need to expose, encourage and sensitise the Nigerian child through the educational system from a tender age, was due to the massive economic potential of technology and its ability to solve almost every problem across sectors.
"Technology as of today is beyond computers and smartphones as it encompasses a whole lot which if youths are properly exposed to practice, can yield massive economic potential and gains for the country.
"We must, therefore, rework the curriculum to accommodate technology, innovation, and robotics beyond the surface use of computers.
"In our universities, a lot is going on technologically that the government can take advantage of, but they must first invest enormous resources right from the universities to open the minds of students to the practical aspects of technology.
"More practical approach that is relatable to real life more than the abstract classes the Nigerian child is used to is what is needed to open up their minds to the endless possibilities of technology," she said.
Ilori said that government funding upon disbursement must be put to good use to secure the future of technology and educate more persons that were willing to use their intelligence for the development of the nation.
She charged young girls with interest in the technology industry, perceived to be a male dominant industry, to take the bulls by the horn, even if they might be few and assert their competencies and capabilities.
"Funding is key, and the cash flow is the blood of any business, and this is necessary to build start-ups that are innovation-driven" she added.
Speaking on Bridge57 Solutions, where she had implemented diverse business initiatives and products for several organisations, NGOs, and government parastatals using strategic foresight, drive and determination, Ilori said the organisation was established with the aim of organising workshops, using innovative practices, methodology and tools to improve the Nigerian technology environment.
"I have been in the technology space for 18 years now in Nigeria and several other countries in Africa where we have deployed a lot of solutions in the past. I decided to start Bridge57 Solutions because I saw that there are more problems to be solved in Nigeria and in Africa at large.
"Our problems are in abundance if I can put it that way. But where there are problems, there are opportunities as well. So, I was looking for the opportunity to solve more problems on a more largest scale. That was one of the things that prompted me. I see there are lots of opportunities that would enable more entrepreneurs to be born.
"At Bridge57, there are two pillars: innovation and technology and in between them is digital transformation. Those are the two pillars our business is being built on.
"We have a lot of international partners that we work with that are technology providers. We partner with them to bring such technology that does not exist here. For instance, in voice biometrics, we have a solution.
"It would surprise you to know that our voices are as unique as our fingerprints. We can use that to help people using services, but they are not very literate. Some people have problems remembering their PINs because they are not literate.
"And you see people that are not so literate telling people their passwords and therefore, exposing themselves. How can we use voice for example in terms of security, as we have a lot of security issues in our society?
"These are some of the problems that this technology as simple as it might seem, can solve. Aside the voice technology, there is a technology that uses artificial intelligence, AI.
"There is a partner we are working with; we use what we call AI that can identify moving objects. It can tell if the person is a male or female. These are some of the innovations we do at Bridge57," Ilori submitted.
2022 E-Waste Dialogue: ITREALMS, EPRON, Ecofeld Collaborate On Small E-Waste Collection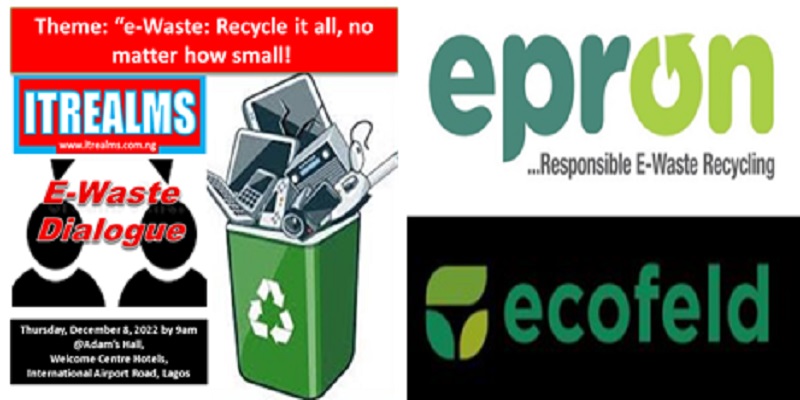 The management of ITREALMS Media is partnering E-waste Producer Responsibility Organization of Nigeria (EPRON) and Ecofeld Nigeria Limited, for a day-long collection scheme of small electronic waste on Thursday, December 8, 2022.
The event is part of the activities marking the 2022 ITREALMS E-Waste Dialogue in commemoration of the 2022 International E-Waste Day (IEWD) with the theme "e-Waste: Recycling it all! No matter how small" billed to hold at Welcome Centre Hotels, International Airport Road, Lagos.
Group Executive Editor, ITREALMS Media, the organisers of the 2022 ITREALMS E-Waste Dialogue, Mr. Remmy Nweke, who disclosed this, encouraged mobile device enthusiasts to come along with their devices that have reached their end-of-life to the venue for proper disposition by professionals who would also be on ground to address some topical issues.
He said, the collection of small electronic wastes especially mobile phones and like-devices, would be carried out by EPRON member organisation, Ecofeld Nigeria Limited as facilitated by ITREALMS Media group as part of this year's ITREALMS E-Waste Dialogue on Thursday, December 8.
The exercise, he also said, would commence at Welcome Centre Hotel by 9 am till the close of work hours the same day.
Nweke revealed that the collection of small e-waste items would include mobile phones, pointers mouse, earpieces, rechargeable torches, and phone chargers, to name a few.
He further said that this initiative has become expedient because some people may have missed the earlier opportunity in October and since this awareness on e-Waste has to be continuous, ITREALMS came up with this scheme.
Nweke enjoined Nigerians especially mobile phone users to leverage the opportunity in disposing of their mobile devices they no longer use, of course in exchange for a voucher or gift item.
Reacting to the collaboration, EPRON Executive Secretary, Mrs. Ibukun Faluyi, described the initiative as a great idea, capable of deepening the collection of end-of-life devices for proper disposition.
She also urged Nigerians to take advantage of this opportunity being made available by ITREALMS Media.
Faluyi recalled that last October, EPRON partnered with SLOT alongside some UN agencies for the collection of small e-waste items in Lagos, including the United Nations Information Centres (UNIC), United Nations Industrial Development Organization (UNIDO), International Labour Organisation (ILO), Lagos Waste Management Authority (LAWMA) and Lagos State Environmental Protection Agency (LASEPA).
Meanwhile, the Director-General of the National Environmental Standards and Regulations Enforcement Agency (NESREA), Prof. Aliyu Jauro, has been confirmed as the keynote speaker at the 2022 ITREALMS E-Waste Dialogue slated for Thursday, December 8, in Lagos.
Appzone Rebrands To "Zone"
–To Power Global Payments With Its Regulated Blockchain Network
–Zone becomes Africa's first Layer-1 Blockchain infrastructure and protocol with a focus on enabling payments and acceptance of digital currencies.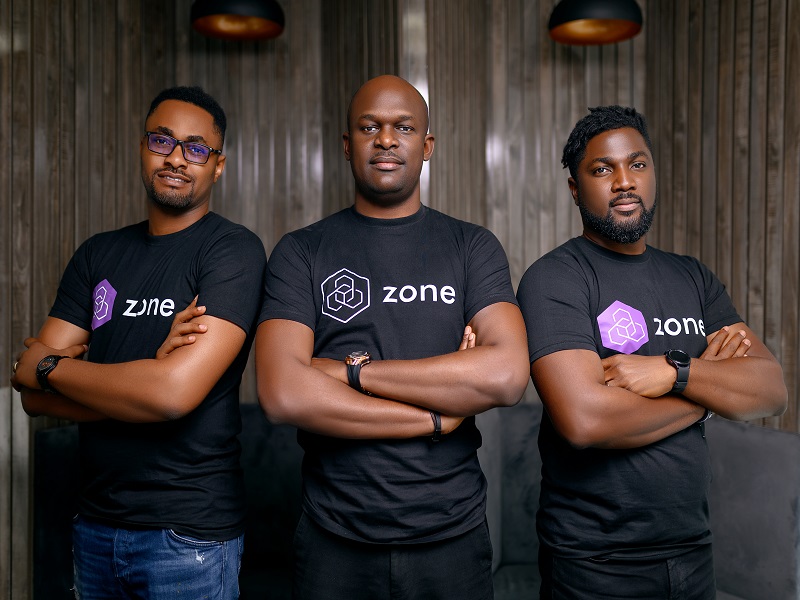 Appzone, one of Africa's leading Fintech Software Providers, has rebranded to "Zone", a regulated blockchain Payment Infrastructure company.
By building Africa's first layer-1 blockchain network, Zone will enable payments and the acceptance of digital currencies for Financial Service Providers globally.
Zone's regulated blockchain network enables direct transaction flow between financial service providers without an intermediary, bringing reduced transaction costs, instant dispute resolution, and absolute reliability across Africa's payment borders and beyond.
As part of its evolution, Appzone is pivoting from its cloud-based SaaS infrastructure to offer payments processing services that support both fiat money and digital currencies, with the intention to enable a hybrid interim period in finance where TradFi and DeFi will coexist seamlessly.
In the case of fiat payments, Zone connects some of Africa's most prominent Banks and Fintechs within and across countries and utilises a native stable coin to provide real-time settlement for cross-border transactions.
In 2022, Zone was issued a 'payment Switching and Processing Licence' by the Central Bank of Nigeria, making it the first payment infrastructure company based on Blockchain to be licensed in Africa.
Following the rebrand, Appzone's Banking-as-a-Service business has been carved into a separate standalone company, known as Qore, so it can continue serving existing clients and growing the SaaS platform's reach.
This new standalone business will be led by some members of its elite leadership team, including Emeka Emetarom, Co-founder & Executive Director of Appzone and Mudiaga Umukoro, Co-founder & CEO of Appzone's subsidiary, Appzone Core.
Appzone's products currently process over $2 billion annually for 500+ banks, Fintechs and MFIs in seven countries – this includes payments processing for six of Africa's top 25 banks.
Speaking on the rebrand, Zone Co-founder and CEO Obi Emetarom said, "We have led Africa's fintech sector in global firsts for over a decade. At Appzone, we launched the first core banking and omnichannel software on the cloud as well as the first multi-bank direct debit service based on single global mandates.
"With this transition to Zone, we are utilising the power of blockchain technology to connect every monetary store of value and enable reliable, frictionless, and universally interoperable payments. In doing this, we are building one global network to pay anyone through any means, in any currency, which will ultimately maximise financial inclusion and accelerate economic prosperity for Africa and the rest of the world."
Co-founder and CTO for Zone, Wale Onawunmi, added, "At Zone, we've always been early adopters of innovative technology with the potential to transform industries – in this case, the finance industry.
"Our next-generation decentralised payment technology, which is the first of its kind, will challenge the status quo and become the future of payments for the world. We are encouraged by the pace of adoption we have seen so far and remain passionate about enabling financial services providers to reach their full potential."
According to the United Nations, Africa's population will grow to approximately 1.7 billion in 2030, with a potential for $91 billion in cross-border payments and a retail value of over $1.5 trillion.
But at an $8.97 fee per transaction, cross-border payment within sub-Saharan Africa still has one of the most expensive remittance structures. In addition, beneficiaries typically cannot have value delivered instantly to their Bank accounts or mobile wallets.
Zone's Layer-1 blockchain network will allow payments initiated from one country in one currency to be received instantly in another country and currency at a fraction of prevailing costs.
Blockchain is a digital ledger of transactions that provides users with traceability and security without the need for middlemen. Using blockchain, Zone is working on completely digitising and decentralising payments, thereby paving the way for a cashless society where payments transcend borders.
Formerly known as Appzone, the Google for Startups Accelerator alumnus, now known as Zone, is on a mission to connect every monetary store of value using blockchain.
MDXi Appolonia Achieves Tier III Constructed Facility Certification (TCCF)
-Now Most Certified Data Centre in Ghana
-With this new milestone, MDXi Appolonia becomes the leading data centre provider in Ghana with the top 4 certifications in the industry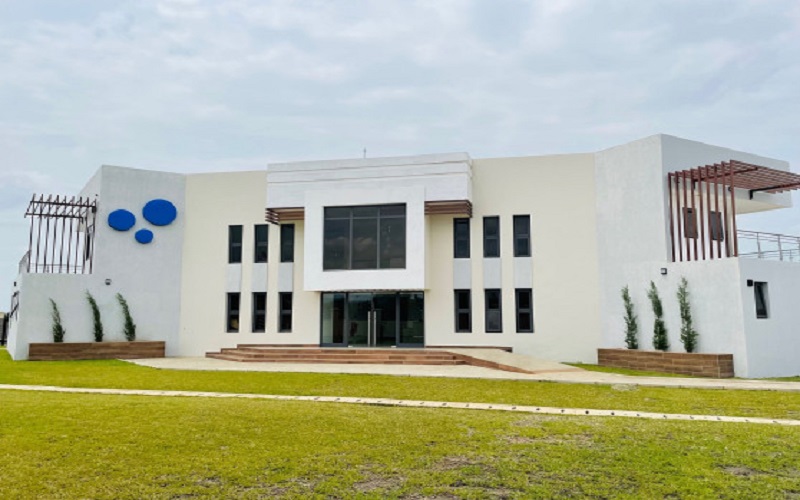 MDXi Appolonia, the data centre subsidiary of MainOne, an Equinix company in Ghana, has just received its Tier III Constructed Facility certification (TCCF) from the Uptime Institute.
With this new milestone, MDXi Appolonia becomes the leading data centre provider in Ghana with the top 4 certifications in the industry; the Tier III Constructed Facility certification, TCCF; the PCI-DSS certification which certifies the Data centre to process payment card information; ISO 27001 and ISO 9001 certifications which assures information security and quality management at the MDXi Appolonia Data Centre.
This further reinforces MDXi's position as the leading data centre provider in West Africa.
The MDXi Appolonia facility received this TCCF following onsite testing by the Uptime team and is a progression from the Tier Certification of Design Documents (TCCD) that was issued by uptime following the review of designs of the facility during construction.
"MDXi Appolonia Data Centre receiving this certification just a year after launch provides assurance of the quality of the data centre infrastructure and ability to manage disruptions even under unprecedented circumstances," stated Emmanuel Kwarteng, Country Manager, MainOne Ghana.
The data centre which features private data centre suites, enterprise-grade 24×7 multi-level security and video surveillance, precision cooling, safety and fire suppression systems with multiple redundancies built into the power, cooling and security infrastructure has maintained 100% uptime since launch and is managed by highly trained, best-in-class engineers operating from a state-of-the-art Operations Centre matching international standard.
MDXi Appolonia data centre offers open access connectivity options to all the leading telecom networks in Ghana and direct access to MainOne and other submarine cable systems.
It offers access to various Internet Exchanges including the GIX (Ghana), IXPN (Nigeria), LINX (London), DECIX (Frankfurt/Lisbon), and Cote d'Ivoire Internet Exchange (CIVIX), as well as the West Africa Internet Exchange (WAF-IX).