Court Vindicates Zinox, TD Africa In Alleged N170m FIRS Contract Fraud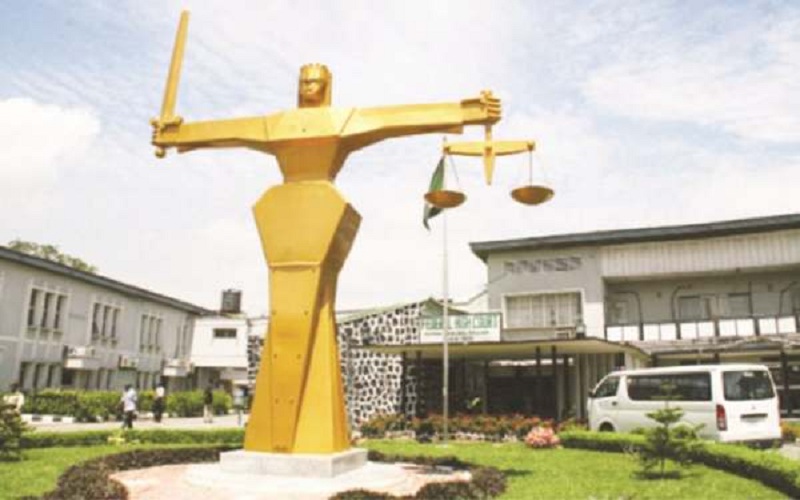 An Abuja High Court has vindicated the long-held position of Zinox Technologies Ltd., and TD Africa, two of Nigeria's leading technology giants, that its Chairman, Leo Stan Ekeh, Company Secretary, Barr. Chris Eze Ozims and two others, Shade Oyebode and Charles Adigwe respectively, had no wrongdoing in a long-drawn court case involving a N170m Federal Inland Revenue Service (FIRS) contract.
The court on Wednesday, February 24, 2021, discharged and acquitted the duo of Princess Kama Onyeoma and Chief Onny Igbokwe, partners to Mr Benjamin Joseph, who were accused of fraudulently executing the N170m contract awarded to Citadel Oracle Concepts, an Ibadan-based ICT firm owned by Joseph.
In addition, the sum of N20m was awarded as damages against the complainant, Mr Joseph, for frivolous and malicious petitioning and prosecution.
In his ruling, the trial judge, Hon. Justice Senchi of the FCT High Court, Abuja, dismissed the case as lacking in merit, adding that the prosecution failed to establish the case of criminal conspiracy, forgery and fraudulent use of Mr Joseph's documents as alleged.
Further, the judge acquitted the duo of all four count charges; even as he absolved both defendants, Kama, a long-time associate of Mr Joseph, and Chief Igbokwe of the criminal charges levelled against them by the Economic and Financial Crimes Commission (EFCC).
The four-count charges are forgery; false board resolution of Citadel Oracle Concept, with intent to commit fraud and commission of fraud; using the forged documents as genuine and fraudulent use as genuine of the forged board resolution.
Joseph had petitioned the EFCC, the Police and later the Vice President, Prof. Yemi Osinbajo, alleging that his board resolution and other corporate documents were forged to execute the N170 million FIRS contract without his knowledge, even when he appointed the said Princess Kama to execute the contract on his behalf by issuing her a duly executed Power of Attorney and other corporate documents, all presented to the FIRS.
However, Joseph had also surprisingly accused top officials of TD Africa and Zinox, including its Chairman, Leo Stan Ekeh, of involvement in the alleged fraud, even when Zinox or Mr Ekeh had never met or transacted any business with him.
Indeed, after winning the contract, Joseph and his partner, Princess Kama had agreed to domicile the FIRS computer supplies transaction worth N170m with Sub-Saharan Africa's foremost tech distribution giant, TD Africa, the biggest HP authorised distributors for funding, with a promise to pay immediately they received payment from the FIRS, with an additional guarantee from Princess Kama's uncle, Chief Igbokwe as Citadel Oracle Concepts Ltd. was not qualified to enjoy credit from TD Africa.
When the FIRS paid for the supplies, Joseph had allegedly tried to divert the fund but his partner, Princess Kama refused and paid TD Africa the pre-agreed invoice sum of the laptops supplied on credit.
This move apparently saw Joseph take offence and he started writing all sorts of petitions to blackmail the Zinox Chairman, accusing him and other top officials of TD Africa, including Ozims, Oyebode and Adigwe; as well as Access Bank of criminally conniving to execute the contract without his knowledge.
However, investigations by the EFCC and the Police had absolved the aforementioned officials of Zinox and TD Africa, with the Commission later charging the staff/representatives of Citadel Oracle Concept Limited, Princess Kama and Chief Igbokwe, due to their own internal issues in Charge No. CR/244/2018 before the FCT High Court.
The ruling by Justice Senchi on Wednesday upheld the unflinching position of Zinox and TD Africa, which had repeatedly insisted on the innocence of its officials, especially in the face of a barrage of sponsored media attacks by Joseph and led by Premium Times, an online news medium.
Recently, the medium had come up with a report claiming that an unsubstantiated Police report had indicted the Zinox Chairman, Ekeh, which had been debunked by the Police Force and on the basis of the same case which Justice Senchi had ruled on Wednesday.
''We are delighted to see justice finally run its course in this long-drawn case,'' said Reginald Obiakor, a Senior Special Assistant (Legal) to Mr Ekeh. ''Despite the obviously sponsored attacks and campaign of calumny by Benjamin Joseph and Premium Times, we had remained steadfast in our conviction that Mr Ekeh, Zinox and TD Africa had no case to answer, as TD had only extended a facility to Citadel and her partners.
"This case has caused us quite some embarrassment, especially considering the potential damage to the hard-earned reputation of an industrious/exemplary Nigerian and globally respected digital icon who has enjoyed over 35 successful years in business.
''We wish to thank our local and international partners, friends and well-wishers who have continued to show us support, even when the attacks persisted. This judgment further strengthens our belief in the validity of the courts as the bastion of justice and hope of the downtrodden,'' he concluded.
Vehicular Traffic: FAAN Advises Passengers To Get To Airports Early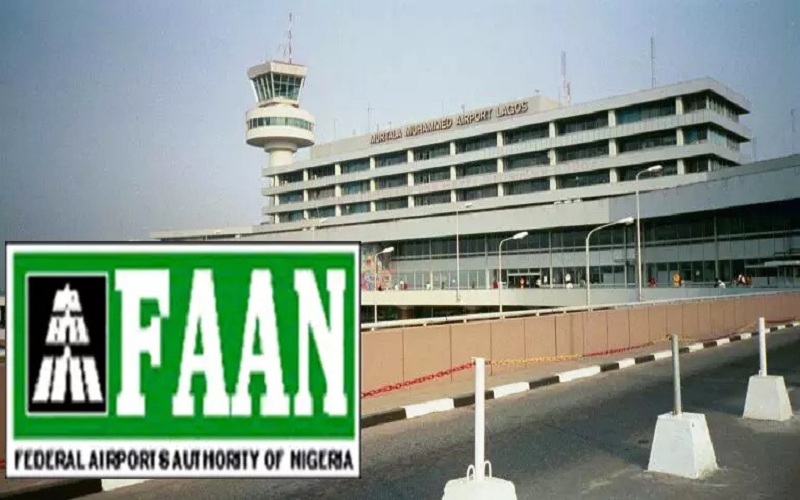 The Federal Airports Authority of Nigeria (FAAN) wishes to advise passengers and airport users, particularly those at the Nnamdi Azikiwe International Airport, Abuja to get to the airport early so as to complete their check-in procedures in good time and avoid the unpleasant experiences associated with missing their flights.
FAAN said Friday morning in a statement signed by Mrs Henrietta Yakubu, General Manager, Corporate Affairs that this advice has become necessary, as passengers are likely to go through a little delay at the entrance to the terminals, due to built-up vehicular traffic occasioned by an increase in passenger traffic being witnessed presently.
"The Authority will like to assure passengers and other airport users that all hands are on deck to ensure swift facilitation and reduce the congestion to the barest minimum," Yakubu said in the statement.
Africa Data Centres Confirms Building 10MW Data Centre In Lagos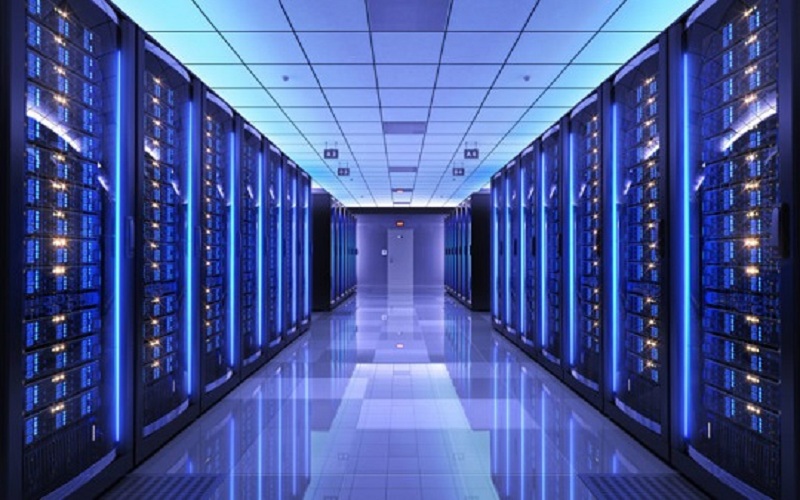 Even as South Africa is home to the largest concentration of data centres on the African continent, Nigeria has been described as a key African market, with the appeal of West Africa growing, and new developments planned for both Senegal and Nigeria.
Stephane Duproz, CEO of Africa Data Centres said of the West African region, "This region is hungry for digitisation and to pave the way for our hyperscale customers to deploy digitisation solutions to West Africa, Africa Data Centres' construction of a 10-megawatt data centre in Lagos is well underway."
The Lagos build marks a significant step forward in Africa Data Centres' ambitious long-term strategy to digitise Africa.  The Nigerian data centre will form Africa Data Centres' West African hub.
As interconnection remains a priority, the company will be adding it to its network of data centres, which at present includes Johannesburg, Nairobi, Cape Town, Harare, and Kigali.
"Our expansion into Nigeria marks one aspect of the company's growth on the continent," says Duproz. "In response to demand generated by hyper scalers, key cloud operators and multinational enterprises already making use of our data centres, we have purchased the Samrand facility in South Africa and our key build in Midrand is underway.
"These same clients, who have trusted us with their expansions into Kenya and other African territories, have expressed their interest in bringing digitisation at scale to West Africa. Our leadership and best practice in data centre operations have made us the obvious choice in their expansion strategies."
The creation of a digital hub is the beginning of digital transformation capabilities for the region. Naturally, says Duproz, multinational enterprises will wish to be housed under the same roof as our hyperscaler customers due to the lower latency enjoyed.
As such, the combination of cloud providers and enterprises make these data centres marketplaces of the ecosystem – and, most importantly, he says, the base for the country's digital and economic development.
Additionally, keeping African data on African soil is another key consideration driving the demand for local data centre facilities. "We are proud to be ensuring that African data stays in Africa," he says.
Africa Data Centres has indicated that the Lagos build will spur the economy – creating job opportunities in various sectors.
"The stimulus effect to the economy of digitisation is well documented and Nigeria is ready for this technology boon," says Duproz.
"Furthermore, our construction policy is to uplift the community as far as possible, employing local contractors and creating work opportunities within the communities we enter – so the job creation opportunities are realised at both grass-roots and high-tech levels."
Having secured premium land in Lagos, Africa Data Centres has designed its latest data centre facility in line with environmental best practice, using grey, or non-potable water for cooling and utilising solar energy to offset its reliance on the grid.
"Digitising the continent at the cost of the environment is not a sacrifice Africa Data Centres is prepared to entertain. Our strategy encompasses empowering and uplifting the people, the environment and the economy," he says.
In Senegal, the Morocco-based data centre company N+One, has said it is planning to build three data centres in the Senegalese capital Dakar.
Details of size and power density are not yet available, but it is understood that N+One has partnered with the Ministry of Digital Economy and Telecommunications, along with the General Delegation for Rapid Entrepreneurship of Women and Youth (DER/FJ) and the Digital Technologies Park of Senegal (PTN), as part of the country's Digital Senegal plan.
The Senegal Digital Technology Park in Dakar was first announced in 2015.
Part-funded by the African Development Bank, the 25-hectare site aims to promote the country as a base for international technology companies.
Network International Names Hany Fekry Regional President, Northern & Sub-Saharan Africa
Appointment of Regional Head will help drive greater digital payments adoption across Northern and Sub-Saharan Africa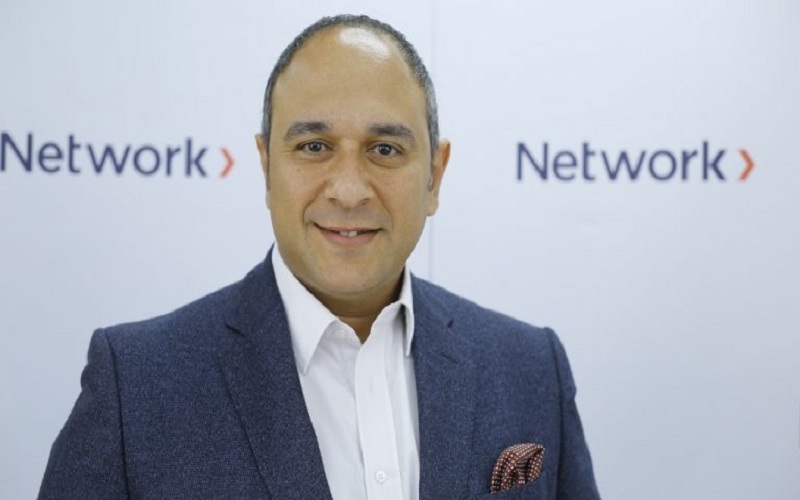 Network International, the leading enabler of digital commerce across the Middle East and Africa (MEA), has announced the appointment of Egyptian national Hany Fekry as Regional President – Northern and Sub-Saharan Africa.
In his new role, Fekry will be responsible for all aspects of Network's acquiring and issuing business in Egypt and Nigeria, and for developing and implementing a comprehensive strategy to drive Network's business growth and increase digital payments adoption in Northern and Sub-Saharan Africa.
Fekry joined Network in 2016 as Managing Director for Egypt and Deputy Managing Director for Africa, leading the company's business development activities across the Northern and Sub-Saharan region.
Previously, he served as the Chief Commercial Officer of Emerging Markets Payments (EMP) Africa, which was acquired by Network International in 2016.
Fekry's more than 20-year career has included developing business in markets including Egypt, Nigeria, Pakistan, Afghanistan and Iraq.
Nandan Mer, Group CEO of Network International, commented: "Building an effective payments infrastructure requires a thorough understanding of the needs of a local merchant and issuer clients to address their pain points and build locally relevant payments solutions.
"Since joining the team in 2016, Fekry's deep understanding of the opportunities and challenges in digital payments adoption across Northern and Sub-Saharan Africa has been instrumental in helping Network deliver customised and relevant solutions.
"I am confident he is the right person to strengthen our offering to clients, in addition to driving greater inclusion and building a stronger payments infrastructure in these fast-growing markets."
Hany Fekry, Regional President – Northern and Sub-Saharan Africa, added: "This is an incredibly exciting time for Network, with tremendous opportunities to accelerate the positive trends in digital payments across the region and increase financial inclusions.
"I look forward to helping build a best-in-class payment ecosystem that will support local merchants and financial institutions, and positively impact the economies across the Northern and Sub-Saharan African markets."