FG Must Consult Local Industry Players For Expansion Of Digital Currency Space- Dania
Tradefada is an advanced and easy-to-use Nigerian cryptocurrency mobile application for buying, selling and exchanging Bitcoin. In this brief chat with journalists, the Chief Executive Officer of the cryptocurrency firm, MR. SEUN DANIA highlights what the Nigerian government and other stakeholders need to do to strengthen the digital currencies space.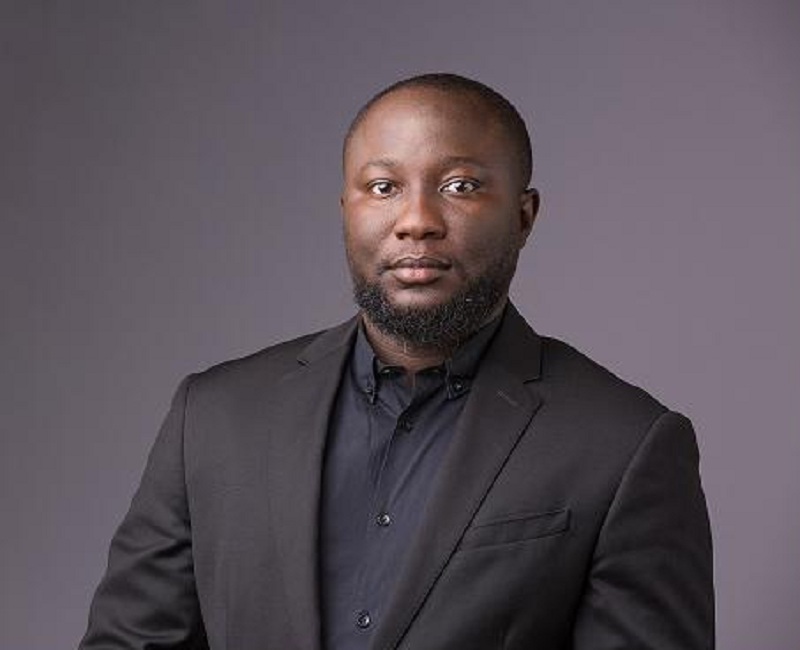 Does Tradefada as a platform allow people to trade Forex?
Tradefada is a Cryptocurrency Exchange, and Forex trading is not provided or available on the platform.
The world has gone digital with most countries and individuals leveraging digital currencies. How do platforms like Tradefada key into this?
Tradefada is one of the pioneers in Africa and has since provided Nigerians with easy access to exchanging their fiat currencies to crypto and vice-versa.
What is your perception of Nigeria's readiness to adopt digital currencies considering cybersecurity?
Nigerians are ready but Nigeria as a country, however, still requires a lot of fundamental infrastructure in order to be well-positioned on a global scale. The Federal Government must consult local industry players in order to develop policies that will encourage mass adoption of Cryptocurrencies and in turn provide financial abundance.
The CBN was to launch eNaira on October 1, 2021, but that did not happen. As a player in the eSpace, what do you think could have happened?
Proper stakeholder management, policies and legal frameworks were not in place. For example, Nigeria has no laws defining cryptocurrencies, what agencies would have authority within the space etc. These are fundamentals that are required for a successful Central Bank Digital Currency (CBDC).
Countries like China have been developing and testing for years and are still working on it, but Nigeria was overambitious to launch a CBDC in such a short time without proper feasibility studies and real-life tests.
Many Nigerians are skeptical about going into Forex trading and other forms of digital transactions. What do you think is majorly responsible for this skepticism? What can players like you do in this regard?
Nigerians have been exposed to bad monetary policies, abuse within the financial sectors and neglect from the government, hence exposing them to get rich quick schemes, Ponzi and frauds. There is a lack of trust among Nigerians for any kind of financial instruments.
But as the global adoption continues to grow, Nigerians are beginning to see the need for advancements without waiting for the government.
What do digital transaction players like you expect from the government at all levels?
Governments at all levels need to be proactive and forward-thinking, the world is moving at supersonic development speeds, the government must encourage research, education, provide rewards and incentives to new ideas and think-tanks.
Our government must embrace change; else we would be left behind in the industrial revolutions, as we can see with fossil fuels, power and other infrastructure. Nigeria is always playing catch up; in 2021, we are still having issues with having steady electricity, low internet penetration, etc.
Government must work on understanding new developments and be able to come up with regulations to foster growth within all industries.
Nigerian Government Does Not Care About Indigenous Inventors- Chidi Ohagi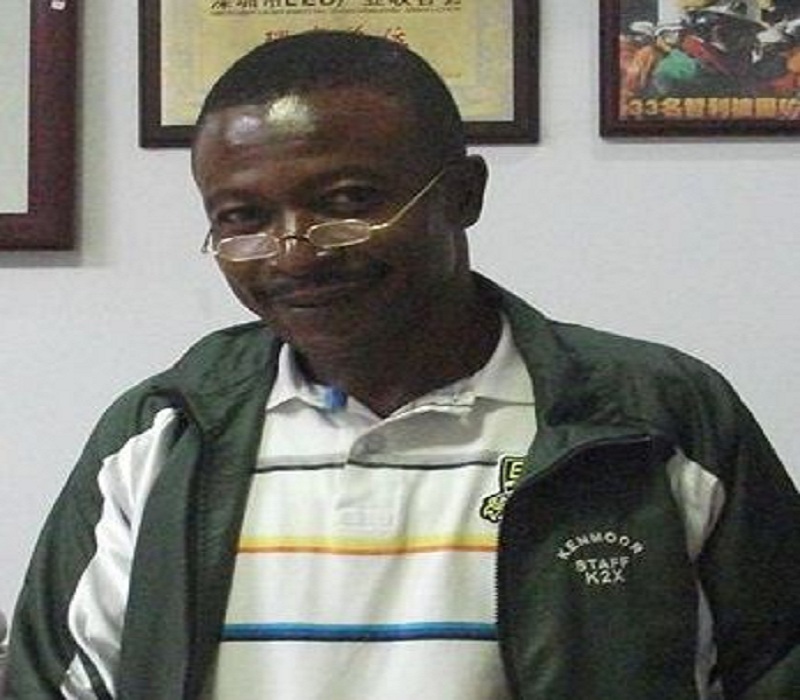 CHIDI OHAGI, a native of Isuochi, in the Umunneochi Local Government Area of Abia State is an exceptional inventor. He had stints at the Cleaveman Institute of Electronics, Ohio in the United States of America as well as Radio Netherland, and has made multiple breath-taking inventions that if financed, would take Nigeria out of its technological doldrums and properly place her among the comity of technological nations.
OHAGI has made inventions in diverse technologies including Alternative Energies, Surveillance, Anti-Intrusion Systems, Counter Measures, Early Warning Systems, Automation & Controls, and Safe Rooms and Tunnelings among others.
Unfortunately, OHAGI claims in this exclusive interview with our Editor, Rommy IMAH, that he has not received any support from both the Abia state government and the Nigerian Federal Government even after making presentations of his inventions.
---
Six years after the invention of Cohagi Infusion Monitor, what is the progress report?
The only meaningful progress is that I was able to clear my way through to USPTO (United States Patents and Trade Office). It's difficult for any invention to cross that threshold for global recognition and acceptance; it takes a lot of eagle eye scrutiny and takes some real money if you're found eligible.
It takes time too for their strict examiners to score you through especially from black Africa. But I'm happy to say I'm there at last. The invention is patented in the USA. This is particularly important in confidence-building for me, would-be partners as well as would-be users in the industry.
For the benefit of those who did not witness this landmark invention, tell us what CIM is all about?
At present, Infusion Bottles/bags are being hung on a stand to supply the required fluid content (whether blood or glucosamine) to a patient. However there's no provision as of now to monitor the process to check a few anomalies consistent with the therapy like the Level check in some instances where full content is not required to be given, especially children or diabetics; Line tissue or blockage; Content exhaustion/emptying; as well as patient's general well-being, therefore an attendant is required to do the same job.
Hence, there is a need to develop an Infusion monitor and compact remote communication medium to address the aforementioned problems.
---
Tell us what informed this invention and the issues it has been able to address
The present invention is to provide a monitoring medium that will overcome the anomalies consistent with the prior art. So I set out to provide a device that does not require an attendant constantly thereby relieving the ever-busy medics of some hassles in clinical practices.
Most interestingly, the remote unit entertains calls from both the medical consultant on duty and designated patients under care- thereby bringing full-cycle interactivity between patients, doctors as well as the medics or Para-medics.
The COHAGI INFUSION Monitor is a microcontroller device which has an adaptive hanger with which it's hung on the present-day infusion hanger and a bottom fishhook to hang the infusion bag or bottle. It has programming and function buttons, and a display screen.
Take, for instance, the Main Patients' Bed Unit, upon hanging the Infusion bag/bottle, the total weight is displayed in grams. By pressing the function button (after programming), weight is converted to percentage- by default, totalling 100%. When transfusion is initialized, the descent of the initial figure starts.
As the percentage drops to a predetermined limit, such as 10% (meaning that 90% of fluid has entered the patient), it gives an audible alert through a buzzer in the mobile mimic unit as well as a visible indication in both the main unit and remote unit.
---
A number of settings can be provided such as 05, 10,15, 16, 17, 30, 40 etc. As the fluid level depreciates from 100%, 99%, 98%, 97% etc., all other activities like line tissue/patients' temperatures/patients' help calls are being observed simultaneously.
When an alarm is triggered by any of the features, a clear button on the unit is used to delete/reset the system to take new info. Most interestingly, the concept is a non-contact medium that does not have to do with the liquid content thereby preventing contamination.
For the Mobile Monitoring Unit, the mimic (remote) Unit is a host monitoring proceedings from up to five patients main stations with an RF remote range of up to 75m radius. All patients' stations/units and activities will be monitored in a graphed partition of the host unit.
Each battery-powered main unit registers presence in its designated number box at the mobile unit monitor screen.
Talking about the Line Tissue, during fluid transmission, the vein gets blocked at times or the needle veers off the vein path; the device gives an audible and visual indication.
Each COHAGI infusion monitor is equipped with a digital pen-type thermometer to test individual patients. This is very vital especially with the cases of infectious diseases like Sars and Covid viruses.
When a patient's temperature is taken, it displays on both the bedside unit and the mobile station. Moreso, if abnormal temperature develops either lower or higher than the normal healthy human is required, an audible alarm, as well as visual indication, is transmitted automatically to the mobile unit.
When a patient needs help (especially a weak patient), there's a proximity of a micro button on the thermometer. When the help button is pressed, an audible alarm is sent to the mobile unit as well as a visual indication identifying the patient that made the call.
Interestingly, this concept can be interfaced with: SCADA/PC/LAPTOP so that the data from the system can be accessed from elsewhere.
---
Have you now embarked on the commercial production of the monitors?
Not yet, due to mainly the delays encountered in my PATENTS application in the US. Also, real funds are required to avail enough numbers in the first batch.
What level of patronage have you gotten from the Abia State government as well as the Nigerian government?
There has not been any form of patronage or support whatsoever from both the state and federal governments.
At the federal level, I've had to do with the Science and Technology Minister, Dr Ogbonnaya Onu twice, during the 2018 and 2019 Science and Technology expo at Eagles Square Abuja and Okpara Square Enugu respectively. I will never respond to an invitation to any exhibition in this country again.
But at the State level, I've never had anything to do with the state governor but, his representative, one Chinenye Nwogu was with me at an event at BINEZ Hotel Aba during an entrepreneur exhibition in which Cosmos Maduka ( COSCHARIS) was the first guest speaker and I was second.
I also exhibited at the event and the governor's special assistant and representative exchanged contacts with me. But funny enough, when I called him twice as we agreed so I could have a date with the governor, he behaved as though I'm a commoner, I abandoned his way.
A veteran journalist with DW Dutchweller Radio, Mr Mohammed Bello also tried to reach out to our governor but didn't get any positive response.
Besides the CIM, is there any other invention you have successfully made in the medical space or outside of it?
Yes, I have other inventions most prominently my smart weapons system which was on display at Okpara Square Enugu and the Science and Technology minister observed it- though he did not allow me to test-fire.
What do you think are the challenges faced by prospective inventors in Nigeria?
Major challenges facing prospective inventors in the country today are very enormous. Nigeria is a buy and sell economy. Import anything in large quantities and flood the market, even if it's toxic waste, people will buy- from used pants to used bra, used handkerchief, used latex gloves and all whatnot.
If you're talking about a new concept or indigenous concept, you're on your own. Except you're able to escape like some of our big brothers, the likes of Prof. Phillip Emeagwali, Prof Gabriel Oyibo, Prof Peter Kalu and a host of others, you can't make any headway within the country.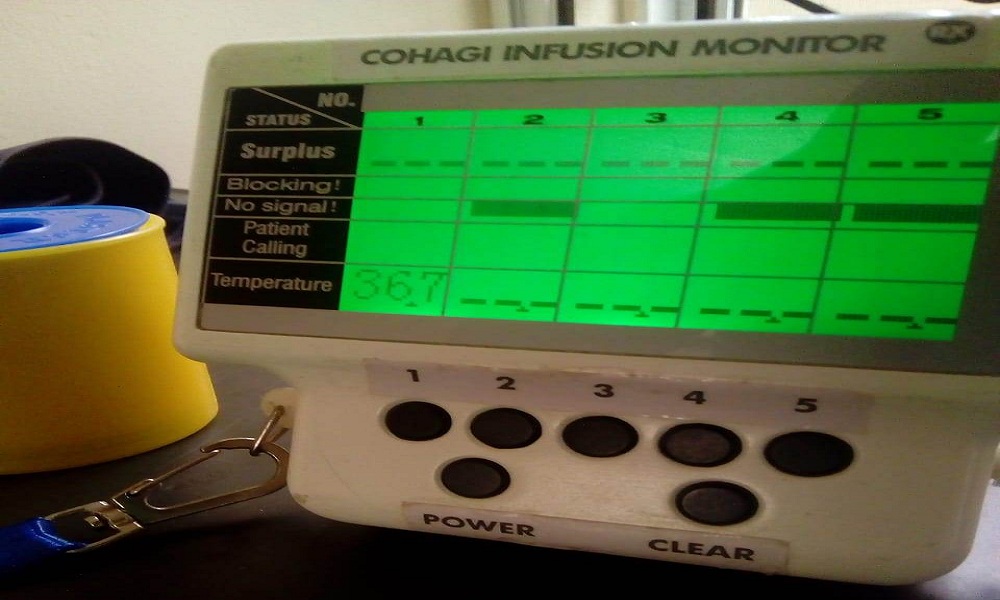 You can sell your patents in exchange for citizenship and cash to provide social security for your offspring. When such inventions are developed and packaged and brought back here, our people buy.
Except you are able to build your personal finances through other businesses and build factories like our patriotic big brother, Chief Innoson. But the question is: how many inventors or innovators would be able to get there on their own?
We are blacks and hate ourselves. The government doesn't care about indigenous inventors and since the politicians do not care, how would private individuals who made their monies through suffering like COSCHARIS risk their funds to finance inventors? It is impossible.
In fact, it's possible for a Nigerian to put his or her money into a hoax or phantom cock and bull investment portfolio that would evaporate tomorrow than to sacrifice money in funding inventions.
And what do you think can be done to promote indigenous inventions in the country?
First of all, our politicians need to be sincere. They must cease to pay lip services through media cameras. For instance, every year, the Science and Tech ministry invites inventors to exhibitions and most of such real-time inventors travel all the way from their different regions only to get stranded at the end of the day.
I watched with pains in my heart when the chief host of the event (the honourable minister) walked around the arena being besieged by camera crews and his entourage, he'd not be allowed to even get closer to the exhibitors.
He mostly visits government-affiliated groups like SEDI, PRODA and suchlike. They must learn to discern who are the real-time inventors and those who are pseudo inventors!
The government is not sincere and I say this without apologies. Look at such great inventors like Pa Engr. Ezekiel Izuogu of Imo State, one of the greatest inventors of our time. He propagated the e-magneto dynamics concept in which he utilised permanent magnets to generate motions, achieving a lifelong power generator; what has the government done with his inventions or for him?
---
---
Utilising the same concept, he made a car which we heard he drove from Owerri to Abuja to see the then president, Olusegun Obasanjo. What came of it? We later heard that the same car, his moulds, his paperwork of more than 30 years were stolen when about 16 gunmen stormed his lab. Is this the kind of country that would ever aid indigenous inventors? Never!
How do you see the place of technology in Nigeria's medical sector?
Well, the medical sector here really needs revolution technologically. I must tell you that we have very excellent professionals in the industry but they are like good technicians without good tools. All my time in India and China, I discovered that the difference between them and our medical professionals is just equipment. There's no magic.
Yet, our politicians would prefer to go out there to receive treatment and return without trying to copy or replicate any of those good things out there. We meet them all out there. They're pathological and unrepentant hypocrites.
When I got to New Delhi India first time, I suspected that Mr Raji Fashola, the former governor of Lagos State must have been to New Delhi. I thought so because the BRT transit buses and bus stop designs are exactly similar to what is in New Delhi.
The only difference is that the metal works at the bus stations in India are stainless steel whereas that of Lagos are black steelworks, but at least he's the only sincere governor of recent times.
Why Africa Must Partake In The 4th Industrial Revolution – Woherem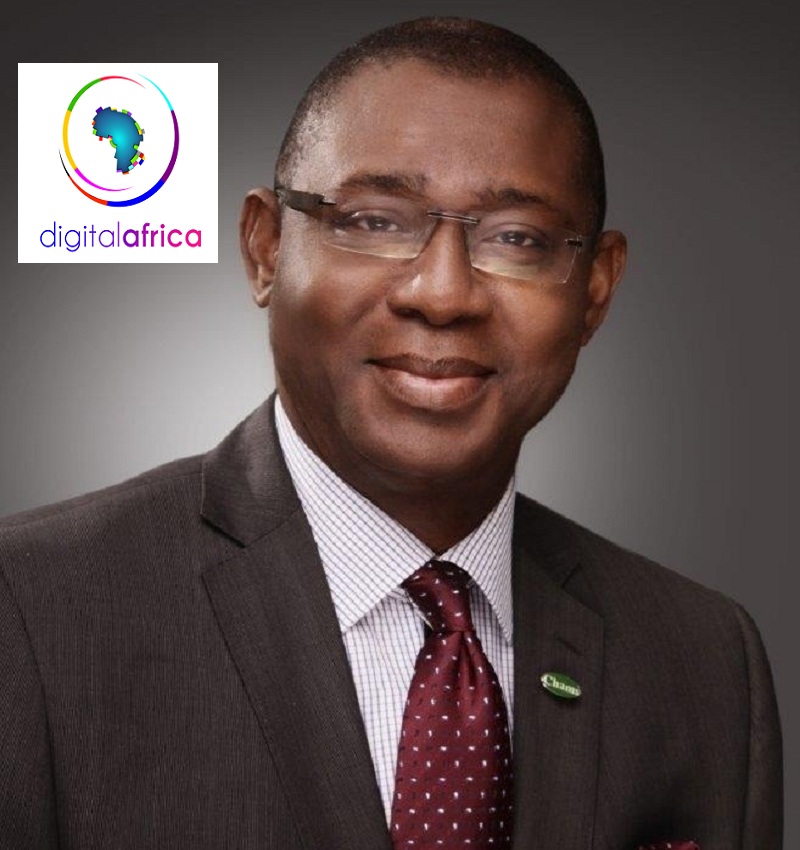 EVANS WOHEREM is the chairman of Digital Africa Group. In this exclusive interview with NKECHI ISAAC, Editor, sciencenigeria.com, he talks about the upcoming 4th Industrial Revolution and why it is important for Nigeria and Africa as a whole to build their capacities and invest in emerging technologies to be able to partake in the revolution. Excerpts.
———————————————————————————————————————
Can you give us a brief background on Digital Africa?
It is an organization geared towards bridging the gap between Africa and the rest of the world with regard to Information Technology. Digital Africa started some 10 years ago by a group of individuals from different parts of Africa and the western world.
We started this because we realise that the gap between Africa and the rest of the world with regard to IT is huge and given the importance of this technology as we move in the 21st century it is imperative that Africa should play a bigger role not only in terms of the use of this technology but also with regard to the development of this technology.
The Digital Africa exhibition and conference is one of the flagship projects of the organisation. You've had series of this event in the past, how has it influenced Africa?
Well, it has done things that are influential and have changed how we do things in Africa. When we started the march to the Fourth Industrial Revolution (4IR), the march for the exponential technologies that are fuelling the revolution was not much recognized in Africa. We started talking about it and today they have become very topical issues even here in Africa. When we started talking about Artificial Intelligence (AI) and the fact that they are going to become like electricity it was not so topical but today I believe everybody in Africa realizes the importance of this technology and the fact that we have to do something about it.
We come up with a report and communique after the meeting every year. We also come up with some goals and action points that should be implemented for the relevant stakeholders and key players. The fact that we have a Federal Ministry of Communications and Digital Economy (FMoCDE) in our country shows there is also synergy with what we have been preaching for a very long time. We are saying that AI is important and for our economy to become a digital one is also important. However, our economy cannot become a digital one without efforts at making sure our country takes very important all exponential technologies including AI.
So, for that reason, we believe we are making an impact. In countries like the UAE, they have a ministry of Artificial Intelligence. They also have another ministry of possibilities. We believe we should also have a similar ministry – one that is there towards making sure that all kinds of new technologies, new ideas have a place where they can be properly looked into and used to develop the country one way or the other.
At the AU level, we're making sure that the whole of Africa is connected because currently, we have a situation where most African countries have an intra- connection within their own respective countries and not with other African countries and this should be changed to a situation where the whole of Africa is really interconnected and this can be brought to bear through the activities of the African Union. We have given these as goals and action points for the African Union.
The ninth edition of the conference and exhibitions is just a few days away with the theme: 'Building a new Africa using AI and Blockchain.' Africa has missed out on previous revolutions and AI and blockchain play a big role in the upcoming revolution, do you think we are ready for these technologies and 4IR?
Definitely, we feel Africa needs to embrace this new revolution and therefore needs to embrace the technologies that are fueling the revolution. Is Africa at par with the rest of the world, with Europe, UAE, Asia, America today in terms of preparedness? The answer is no but has Africa had what it takes to become part of it as quickly as possible if we are willing to do so, the answer is yes.
We have youths, Africa today has the biggest number of the population made up of youthful people and these technologies we are talking about are technologies of the future, technologies the youth even understand better, and since the continent has a huge population of youthful people, it goes to reason that Africa also is going to play a lot of roles and that they are very aware of what is happening but the government still needs to do more to empower the youths and make sure they are skilful in these areas.
Of course, for us to truly be part of the 4IR, there's a lot that needs to happen in terms of planning, making sure we also carry out research in our unique areas. That being the case I believe the government needs to do a lot to make sure we are heavily involved in research and create centres across the whole of Africa to teach our people and enable them to practice bricolage to facilitate invention.
We have companies like IBM and Red Hat and countries like the USA, Japan, Canada, UAE investing heavily in AI, blockchain and technologies that come with the 4IR, how can we get investors to support emerging technologies in Africa?
You are right, a lot of these countries are investing heavily in emerging technologies despite the fact that they are well ahead of us even currently. We that are behind ought to be investing more heavily than all these other countries. In order words, we ought to be running even faster than they do in order to catch up with them. That is not happening so far, even though we are making a level of progress, ICT now contributes almost 18 per cent to our GDP and this was achieved within 18 months, if we invest more it is going to be something more remarkable.
I am happy government is recognizing this sector to the point of creating a Ministry of Communications and Digital Economy, which singularly aims to promote the concept of a digital economy. However, governments in Africa have to realise the importance of this technology in each of the respective countries in Africa and set targets on how to move forward. From a continental perspective, there are things we need to do together which need to be spearheaded at the AU level. There has to be a concerted effort to say this is where Africa is today and this is where we want to take Africa on a truly digital path of the world. For us to do so these are action points and actual investments we need to make.
As I always say it is not only government that owes us development, we as individuals owe it to ourselves to train ourselves, master this technology and venture into new businesses and innovations that will help us to make progress. By doing so, we will be making a contribution in terms of investment in time, money, expertise, skills and knowledge that will enable us to pull Africa to the next level within which it would be almost at par with the rest of the world regarding what we are desiring.
Which sectors of the Nigerian economy can technologies such as AI and blockchain be deployed especially now we are looking at diversification of all sectors to contribute more to national GDP?
Well, AI deals with technology that infuses technologies into themselves, those things done by humans which are called intelligent behaviours are transferred into machines, robots or any other thing with embedded technologies. So, today we have smart cities, smart health, education, transportation and so on. This means that AI technology, some sort of intelligence is being inputted in such things transforming the way they are able to do things. When you infuse this intelligence, you see in humans into machines they are called Artificial Intelligence.
Blockchain on the other hand is basically a new technology that has come to make sure that almost everything we put into a system can be organised into some sort of ledgers in such a manner that everybody that plays a role in that particular system is connected to it and every modification made is seen by every other person on the same system. So, that way it becomes very difficult for anybody to cheat, or do anything that is not permissible. So if that is the case, blockchain technology can go a long way to streamline how we do things in Africa, to streamline our civil service, organisations to make sure things are done in such a manner we can see properly, open board with objectivity. This can bring down corruption almost to zero position in a place like Africa and all our respective organizations.
This means that blockchain can be applied in the civil service, public sector and the private sector, which means it almost cuts across all the sectors of the economy. It is a promotional technology that can be used to do almost everything. So, it can be useful in almost all segments of our economy whether it is in agriculture, healthcare, transportation, mining and all others. We only need to identify which area we want to apply the technologies to get the maximum benefit for the country.
Won't adopting these technologies lead to job losses, how do we balance this?
Not many people can tell you the exactitude of how it is going to be but we can only anticipate what is going to happen based on all the indices we've seen in the past. We can also make conjectures about what is going to happen in the future. In the past, there's always been this fear that technology will deskill and displace workers, but in the UK in the late 19 to 20th century, there were people who felt technology was no good but their fears were unfounded because when technology deskills and displaces in one end it creates many more job at the other end. So net/net you find out more jobs were created than the ones that were taken away. That has been the case since we started adopting technology till date, technology deskills and displaces but it creates much more.
What can you say is the expected outcome of this year's conference?
Well, digital Africa for this year 2021 as you rightly said is building a new Africa with AI and Blockchain. As I explained these two are very important, AI and Blockchain are some key components of exponential technology that are bringing about the 4IR, the ship of the revolution is already moving. It is taking most of the countries of the world to the era of 4IR and we're saying Africa must make sure it becomes part of this train, not only as users but also as producers. Africa must industrialize. We have to wean ourselves of that curse of being only resource providers into becoming manufacturers and developers and ultimately an industrialized continent.
AI and blockchain are key components of the Fourth Industrial Revolution. As a result of that, we are going to make sure Africa understands that. We are also going to come up with some action plans that we can give to countries in Africa and the AU because we believe what needs to be done is not only at the country level but also at the AU level. So that at the end of the day Africa will know what it really needs to do at different levels to be part of the upcoming revolution.
Culled from Science Nigeria (sciencenigeria.com)
Nigeria Already On The Digital Growth Trajectory- Teleworld Hub CEO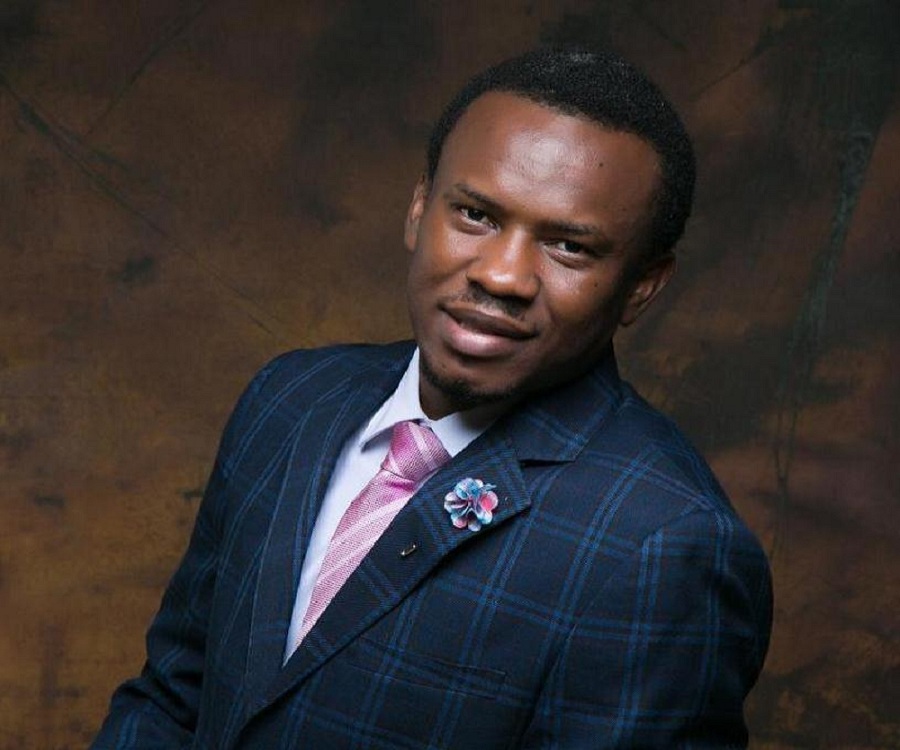 DR. TIMOTHY CHIMHURUMNANYA OGBORUCHE is a serial entrepreneur, business consultant, leadership expert, motivational speaker and geologist by training. He is the CEO of Teleworld Hub Enterprises, one of Nigeria's leading telecommunications firms with branches across the country.
He is also the President of Tehila Integrated Services Limited the parent company for Tehila Sounds which specializes in providing Pro Sound solution to any specification and capacity.
In the following interview, the Isuochi, Abia State-born serial entrepreneur talks about the activities of his Teleworld Hub, the place of technology in Nigeria's overall economic development and topical sundry issues. He spoke to our Editor, Rommy IMAH…..  
As the CEO of Teleworld Hub Enterprises, can you tell us what the hub is all about?
Teleworld Hub is a telecommunications outfit that provides solutions in the mobile phone, accessories and gadgets space. It also has a learning centre that builds knowledge capacity in the IT sector. Under the auspices of Aptech, we teach various courses under ACCP and Multimedia.
This is further enhanced with our affiliation with various schools in the UK and Canada eg. Middlesex University where one can graduate with degrees and diplomas. Summarily, Teleworld Hub is a multifaceted outfit that provides end-to-end IT and telecommunications solutions.
What role do you think the telecommunications sector can play in contributing to Nigeria's paradigm shift to a digital economy?
It is well known that the world is a global village. This feat was only achieved with the help of telecommunications. What this means is that the world has become digitalized and the mobile phone is right at the centre of it. Every sector has been impacted by this development for the better and Nigeria is gradually embracing this change.
We can now see a lot of sectors like banks, entertainment, health etc becoming more pragmatic in their use of the phone to reach even the grassroots in Nigeria. This tells us that Nigeria is already on the digital growth trajectory.
Recently, the National Bureau of Statistics released a report showing that the ICT sector contributed a significant 14.07% to Nigeria's GDP. What do you think were the factors responsible for this positive result?
Most of the points highlighted in the previous question are responsible for this laudable feat. The honest truth is that Nigerians are increasingly beginning to embrace and enjoy the swift, stress-free and more effective solutions that the ICT sector has to offer in all spheres of their lives and this extends right down to the grassroots.
Your firm is into mobile phone marketing, would you say you are impressed with the quality and standard of phones in Nigerian markets?
Well, the honest truth is that the Mobile phone market is a largely unregulated sector thus, there is still a lot of porosity as regards the quality and standard of some mobile phones. Things are great, but they could be better.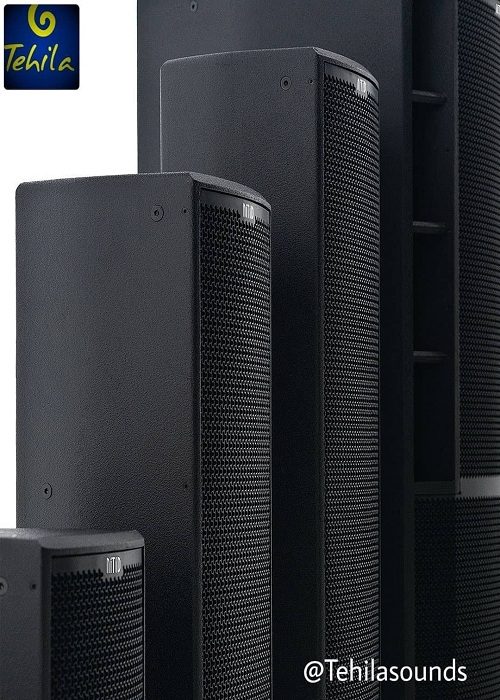 What do you think can be done to curb the importation of sub-standard phones in Nigeria?
Regulation and standardization is the way to go. The government should take pragmatic steps to put measures in place that will curb the menace of making Nigeria a technology dumpsite with the importation of sub-standard products.
What's your view about the speculations in some quarters that there is a correlation between COVID-19 and 5G technology?
The fallacy of hasty conclusion. Pandemics have come and gone over the past centuries and decades. This is not the first and won't be the last. Humanity can sometimes be plagued and this eventually leads to the invention of new medicines and breakthroughs in the health sector.
Looking at what the world would look like post-COVID-19 era, how do you see technology playing a role in shaping lives and economies?
The COVID-19 era made it possible for the world to realise that it can function at almost full capacity with maximum impact in all spheres virtually and digitally from the confines of our homes. Post-COVID, this will be leveraged much more and economies will further invent and embrace the endless possibilities that technology provides and this will positively impact economies even far better than pre-COVID times.
Tell us about Tehila Sounds and Tehila Records?
Tehila Integrated Services Limited is the parent company for Tehila Sounds which specializes in the provision and installation of Pro Sound solution to any specification. Tehila Sounds is the sole Nigerian distributor for Amate Audio Sounds, Spain. Tehila Sounds partners yearly with the renowned 'The Experience' concert by providing sound solution as well as other events.
Tehila Records is another offshoot company that is responsible for artiste management, event management, Concerts, audio recordings and engineering. Some of the events handled by Tehila Records include the top three best concerts in Nigeria such as Alabanza Concerts (the most recent edition held in Johannesburg South Africa), Praise Flame Market Concerts and Enkay Live in Concert.
Tehila Studios is yet another Arm that is a Hub for Multimedia and audio-visual solutions with the latest technology to cater to the needs of the entertainment sector in all capacities like music production, video production, live streaming, documentaries, movie productions and talk shows.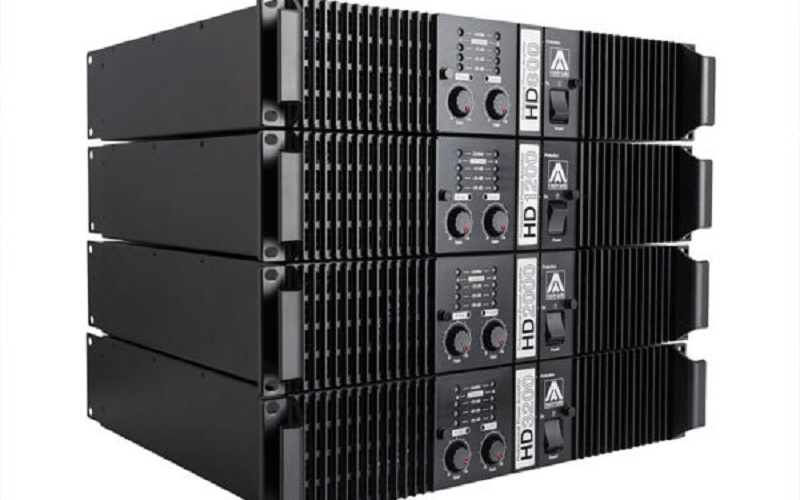 How has technology applications helped in your recording and sound business? 
It has made things simpler, faster and better. Currently, your music can be heard all over the world at the tap of a button and it's easier to track revenues from streaming and downloads. Technology is indeed the future.
What is your advice for young individuals who are planning to go into business?
Be sure about your intention, have a business plan, put structure in place for everything and stick to it. Be frugal with money and watch your expenses like a hawk, hire few necessary hands, train them and partner with them for progress. Take accounting and bookkeeping very seriously at every level, aspire to get better every day and keep acquiring new knowledge in your chosen area of endeavour.