Leo Stan Ekeh @65: Celebrating A Global Digital Giant
Dr Leonard Stanley Nnamdi Ekeh (popularly known as Leo Stan Ekeh) is unarguably, Africa's foremost serial digital entrepreneur.
A globally recognized tech guru, Ekeh is the Chairman of Zinox Group, acclaimed Sub-Saharan Africa's biggest integrated technology conglomerate with such viable concerns such as Zinox Technologies Limited, Task Systems Ltd., Technology Distributions Limited (TD Africa) and TD Mobile, among others.
It is through these that Ekeh has deployed some of the biggest ICT projects on the continent.
Nigeria's former President, Chief Olusegun Obasanjo had on the anniversary of Nigeria's Independence on October 1st 2001, honoured Ekeh as an Icon of Hope for his sustained pioneering efforts in the area of Information Technology and also as a pride to modern Nigeria. For Ekeh, it was a rare privilege.
Ekeh has also inspired several generations of budding entrepreneurs and startups, many of whom are currently disrupting the technology space in Nigeria and beyond.
Ekeh's groundbreaking strides in the Nigerian technology ecosystem recorded another major achievement in 2018 when he made a bold return to e-Commerce (a vertical he pioneered in Africa many years ago through BuyRight Africa Dotcom) with the addition of Konga after acquiring the company from the previous majority investors, Naspers and AB Kinnevik.
Barely two years after its acquisition, Ekeh has since transformed the composite e-Commerce giant into Nigeria's leading player, with the brand on the cusp of dominating Africa's biggest market and making inroads into other neighbouring African markets.
Indeed, the story of Ekeh's legendary strides is one of many firsts amid a series of landmark achievements in his chosen field of Information and Communications Technology.
He pioneered Desktop Publishing and Computer Graphics in Nigeria in 1987 with his first Company – Task Systems Ltd. In addition, he launched the first ICT support Company in Nigeria – ITEC Solutions Ltd. Additionally, he pioneered the deployment of digital dispensing pumps for petrol and gas stations in Nigeria in partnership with Elf Oil (now Total Plc.) after he was cheated by an attendant at a fuel station.
He also pioneered ICT Distribution in West Africa with the launch of Technology Distributions Ltd. (today known as TD Africa) which has remained the biggest technology, lifestyle and cutting-edge solution distributors in the West African sub-region.
Furthermore, Ekeh holds the rare status of manufacturing the first internationally certified computer brand in Sub-Saharan Africa: Zinox Computers.
Analysts believe that the biometric digital revolution in Nigeria can be attributed to Leo Stan Ekeh after he singlehandedly delivered the Independent National Electoral Commission (INEC) voters' registration in 2006 when foreign contractors could not deliver after months of promises.
Four years later, in 2010, he again supervised the biggest single ICT digital rollout in Africa with INEC valued back then at over $170m, as well as the largest single e-Library and Wireless Cloud rollout project on the continent through one of his companies – Zinox Technologies Ltd.
Today, Ekeh's contributions and sterling work with INEC have gone a long way in giving Nigeria a credible database of voters and reduced post-election litigations by over 45 per cent.
Ekeh has also been involved with companies such as ICT Brokers, TD Plus, ICT Connect and, as earlier stated, the launch of Africa's first-ever e-commerce outfit, Buyright AFRICA Dotcom.
A major advocate of digital literacy for all, Ekeh holds the enviable record of donating cutting-edge and well-equipped digital centres to several secondary and tertiary institutions in Nigeria.
Significantly, Ekeh's Zinox Group pioneered the unheralded but highly commendable practice of paternity leave in Nigeria to reduce stress on young male staff and enable them to support their spouses when they welcome a new baby.
A first-rate Indian-trained Economist and Global Advisor to Microsoft, Ekeh holds a Post Graduate Degree in Risk Management from Nottingham University, England.
He equally holds several honorary doctorate degrees from highly respected universities for his enviable record of incisive entrepreneurship and pioneering efforts in the field of Information Technology.
Ekeh holds a B.Sc. (Hons.) Economics, Punjab University, India; Post Graduate Diploma in Risk Management, Nottingham University, England; Doctor of Science (Honoris Causa), University of Jos; Doctor of Business Administration (Honoris Causa), Imo State University; and Doctor of Science (Honoris Causa), Federal University of Agriculture, Makurdi.
He also holds a Doctor of Technology (Honoris Causa), Federal University of Technology, Owerri; Over 15 Honorary Fellowship Awards from Nigerian Federal and State Polytechnics; National Productivity Order of Merit Award (2019); Lifetime pioneering entrepreneur of the year – 2017 TELL Awards for Excellence; and Extraordinary Business Achievement Award (2017).
Ekeh was honoured as the Pioneer ICT Personality of the year by the Nigeria Computer Society (NCS); National Honor Conferment as Officer of the Federal Republic of Nigeria, OFR (2004); Honoured as a Nigerian Icon of Hope by former President Olusegun Obasanjo in 2002; Distinguished Fellow, Nigeria Law School; Fellow, Nigeria Computer Society; and Life Member, Nigeria Institute of International Affairs.
A renowned digital democrat and philanthropist, Ekeh has also quietly touched so many lives through the Leo Stan Foundation – his personal foundation.
Among these are charitable works such as donation of N100m to Internally Displaced Persons (IDPs) in the North-East, donation of N50m to victims of the demolished Eke-Ukwu market in Imo State, scholarships to hundreds of indigent students across Nigeria to study both at home and abroad, as well as the set-up of a N1.5bn revolving loan scheme for disadvantaged students and entrepreneurs of Imo origin, among several others.
Furthermore, Ekeh has silently invested in education, provided medicare to the needy and supporting churches and other religious organizations through the Foundation.
During the lockdown occasioned by the COVID-19 pandemic, the Leo Stan Foundation leveraged on the staff of the various companies in the Zinox Group to feed over 7000 families across Nigeria for two weeks.
He has also regularly supported state governments in Imo, Lagos and other parts of the country through the donations of patrol vehicles to improve security, among other donations.
The tech enthusiast is one of the foremost champions of gender equality in Nigeria. He has consistently advocated for and also empowered women and the girl child, whom he regularly addresses and challenges to aspire to greatness at various public events and fora.
His passion for gender equality can be seen first hand in the Zinox Group where women, led by his wife, Mrs Chioma Ekeh, occupy the first four executive management positions at TD Africa, the biggest company by revenue in the Group.
He had also recently appointed another female as Managing Director of Zinox. The Group's Human Resources Unit is also headed by a female.
Ekeh's unerring zeal for productivity and excellence was recently rewarded by the current administration of President Muhammadu Buhari with the National Productivity Order of Merit (NPOM) Award in November 2019.
A distinguished member of the Nigeria Economic Summit Group and Fellow of the Nigeria Computer Society, Ekeh is a recipient of one of the country's highest National Honours – Order of The Federal Republic (OFR).
Applauded by professionals as a global digital giant and a man whose vision and performance shore up credibility for the indigenous capacities in the ICT sector, Leo Stan Ekeh's unmatched interventions have seen him receive over 60 local and international awards.
He has also served on a good number of Federal Government Committees, which includes the Presidential Committee for Job Creation, Nigeria Thinkers, ICT Roadmap, among many others.
He is happily married to Mrs Ekeh, a Mathematician, Fellow of the Association of Chartered Certified Accountants (ACCA) and CEO of TD Africa.
The union is blessed with successful children.
Nnamdi Azikiwe Int'l Airport Abuja Named Best Airport In Africa By ACI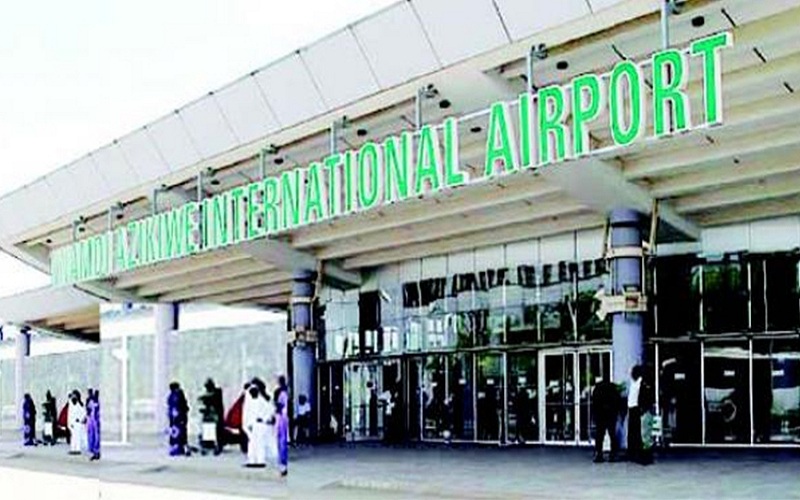 The Nnamdi Azikiwe International Airport Abuja has been awarded the Airport Service Quality (ASQ) Award 2020 as judged by their customers as the Best Airport by Size and Region (5 to 15 million passengers per year in Africa).
This award represents the Federal Airports Authority of Nigeria (FAAN) commitment to continuously improving customer experience across all Nigerian airports according to a statement by Henrietta Yakubu, General Manager, Corporate Affairs at FAAN.
"The recognition comes at a time when we are geared towards ensuring seamless airport facilitation with the opening of new terminals and upgrading of our current infrastructures across the board.
"Despite a turbulent year plagued by COVID-19 induced financial struggles, the authority has endeavoured to prioritize customer satisfaction while ensuring that health and safety remain topmost," Yakubu said in the statement.
FAAN MD/CEO, Captain Rabiu Yadudu accepted the award on behalf of the Authority and restated FAAN's commitment to ensuring the safety, security and comfort of passengers at all airports across the country.
BREAKING: Crowdyvest Exits EMFATO Holdings, Raises New Investment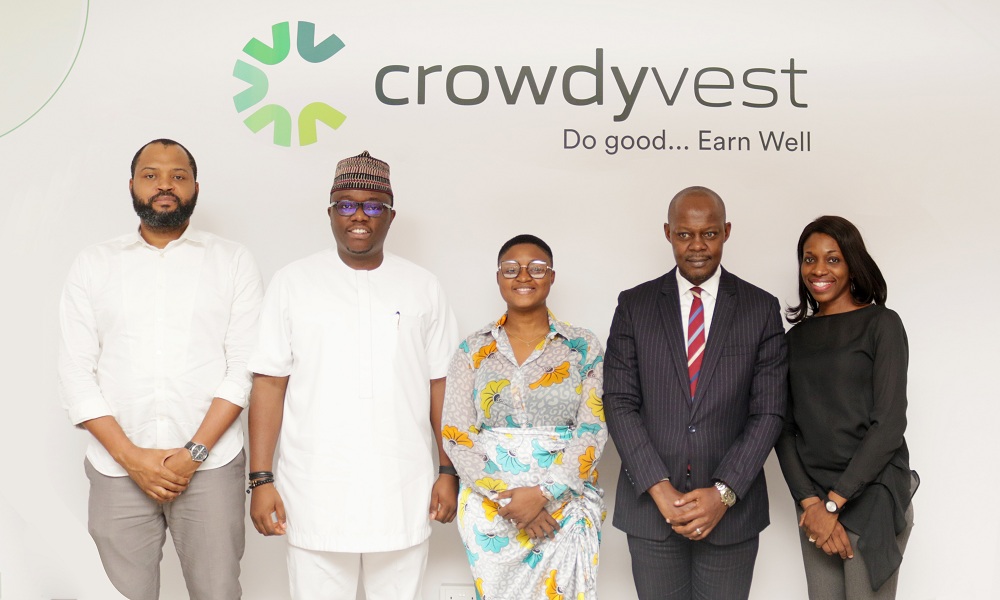 ……As Farmcrowdy Fully Leaves The Crowdfunding Space
EMFATO Holdings (owners of Farmcrowdy and investors in Plentywaka) have announced the exit of one of its portfolio companies – Crowdyvest, following up on new investments into the startup to grow as a digital savings company in Nigeria.
Crowdyvest, an impact-driven fintech platform, which was launched just over a year ago, has over 10,000 members who have used opportunities on its platform to sponsor projects in Agriculture, Real Estate, Transportation, Health and Education sectors.
Previously led by its Co-founder & CEO, Onyeka Akumah but today, along with the new investment, there is a change in its management of the company, with Tope Omotolani set to become its new CEO.
Onyeka Akumah explained that the change in leadership will not affect the management and staff of Crowdyvest as they will all be retained but hinted that there will be a new way Crowdyvest will operate.
Following this latest development, the one-year-old startup will set its sights on becoming a leading digital wealth and savings management company focused on a closed-community savings model under Tope Omotolani's leadership.
"I have taken this decision to move on as the CEO of Crowdyvest as a result of the new investment in the company which provides opportunities for proper scale in the coming months.
"Today, Crowdyvest will also exit fully from EMFATO Holdings and we are very happy about the new investors and to see how Tope will lead this business to new heights.
"Now, I can focus my energy on leading Farmcrowdy and Plentywaka as CEO of both companies into new markets in 2021.
"Tope is a strong and amazing leader and I see her leading Crowdyvest to become one of the go-to wealth management and digital savings companies in Nigeria within the next 3-5 years with her team.
"I wish her all the best and will continue to advise them on their journey when needed," Onyeka Akumah said.
DigitalTimesNG understands that with this change, Crowdyvest will no longer be an open crowdfunding platform.
An all-new Crowdyvest led by Temitope Omotolani will enter the Fintech industry fully with the launch of the Crowdyvest Savings Platform which gives savings options to over 10,000 subscribed users.
This savings platform will give its users a variety of plans to help build a savings culture based entirely on their pace, so they can reach their life goals faster.
Tope Omotolani will now lead the Fintech company, Crowdyvest to become a leading savings platform in Nigeria.
Farmcrowdy has in the past worked with Crowdyvest to crowdfund for farming projects.
Following this change, Farmcrowdy now fully exits the crowdfunding space with this sale and Crowdyvest will begin to operate a closed-community model for savings.
This new savings platform has been introduced with three new products. These platforms have been properly tailored to fit all categories of individuals, including the Millenials, Gen Z, Gen X, and Baby Boomers, and each of these products has its unique features and benefits. They are; Flex Savings, Vault Savings, and Pace Savings.
The company said in a statement that every saver enjoys the benefits of high-interest rates from 12.5% to 15%, zero bank charges, plans tailored for everyone, and effective and prompt customer service.
Nigeria DigitalSENSE Forum 2021 Gets June Date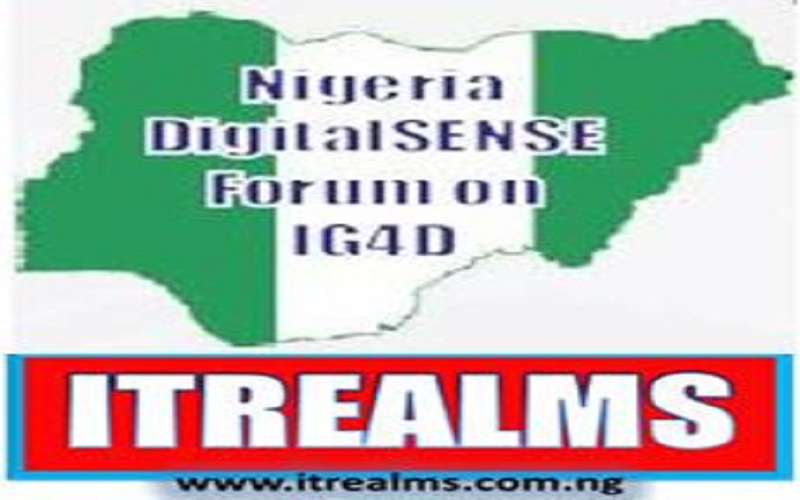 ITREALMS Media, organizers of the annual Nigeria DigitalSENSE Forum series, has unveiled the date for this year's edition.
Editor-in-Chief/Lead Consulting Strategist at ITREALMS Media, Mr. Remmy Nweke, who disclosed this at the weekend, said the management has approved Thursday, June 10, 2021, as the date for the yearly NDSF which borders on Internet Governance for Development (IG4D) and Nigeria IPv6 Roundtable respectively.
He also revealed that the main theme for 2021 is 'Digital Cooperation: Enhancing Multistakeholder Governance for Digital Economy.'
According to Nweke, nowadays, a paradigm shift has shown that the digital era brought inconceivable benefits alongside many challenges not limited to growing digital divides, cyber threats, and human rights violations more so, online.
"In order to lay a roadmap for the Nigerian stakeholders towards improving what has become digital cooperation, ITREALMS Media, through its digital rights initiative of the annual Nigeria DigitalSENSE Forum (NDSF) series will be exploring the theme for safer, equitable world with positive future on Thursday, June 10 by 9 am at the Welcome Centre Hotels, International Airport Road, Ikeja, Lagos," Nweke said in a statement.
The Nigeria DigitalSENSE Forum series is organised by ITREALMS Media and hosted under DigitalSENSE Africa (DSA), an At-Large Structure certified by the Internet Corporation for Assigned Names and Numbers (ICANN), in collaboration with critical stakeholders including regulators in the Information and Communication Technologies.
Nweke added that the Director of Publications at ITREALMS Media, Mrs Nkem Nweke would anchor by noon of the same day the Nigeria IPV6 Roundtable on 'Scaling up IPv6 in a post-COVID-19 pandemic.'
He further said that "the NDSF series motivates public discourse and create awareness on the technological cum business benefits of rapidly advancing technologies capable of impacting on ICT adaptation, Internet Governance, Internet Protocol (IP) addresses and domain name industry, their effects on the eco-system and offers first-class platform for industry networking."
He called on industry players to leverage this opportunity and take an active part in this year's edition so as to form the digital cooperation required for the digital economy to thrive.