MTN Nigeria Unveils Robust Customer Engagement Platform
…set to transform SME business transactions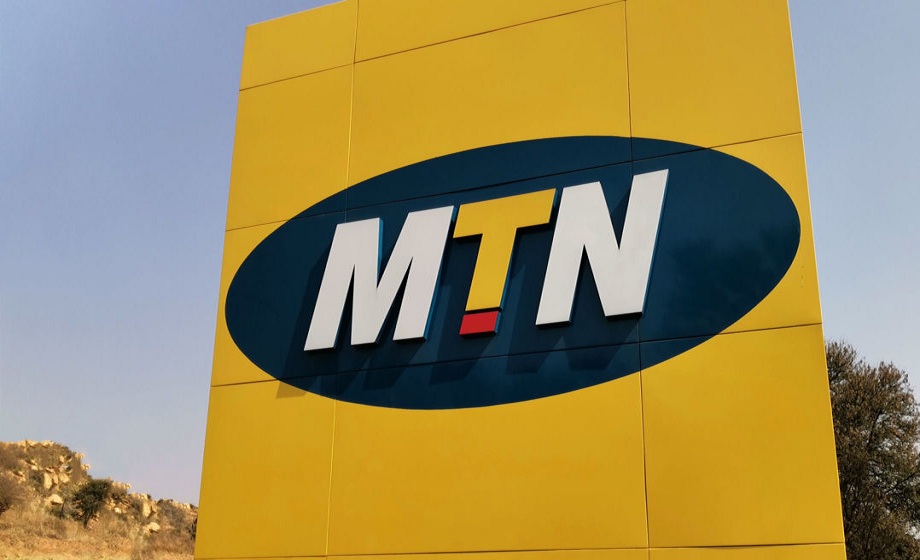 MTN Nigeria has unveiled a new unified customer engagement platform, EnGauge, designed to enable small-to-medium enterprise business owners to seamlessly administer transactions with customers, potentially increasing their productivity significantly.
Developed in partnership with Ajua™, a leading African start-up, MTN EnGauge is an agile application that offers innovative customer management solutions, including digital payments using a unique USSD code, CRM tools, customer feedback channels, debt management and tracking, business and product promotions through mobile and social media channels.
The solution is downloadable on the Google Play store and only available on the MTN network (for now) with a monthly subscription of N500 and a yearly subscription of N5,500.
Following installation and registration, businesses are automatically provided with a unique USSD code that allows their customers to interact, transact and communicate with them in real-time.
With MTN Engauge, entrepreneurs can securely receive payment, track transactions with each of their customers and glean valuable insights to serve them better based on their preferences and buying behaviour.
"MTN EnGauge is the ideal platform for business owners and entrepreneurs to thrive in the 'new normal.' Entrepreneurs have had to re-organise their core business models through backward and forward integration to maintain relevance. The EnGauge mobile application helps make this possible and seamless," said Lynda Saint-Nwafor, Chief Enterprise Business Officer, MTN Nigeria.
To showcase the platform, MTN held a live demonstration session via Zoom, where business owners were presented with the benefits of adopting the solution.
"The fundamental engine of business growth is customers. By design, MTN EnGauge solves most of the challenges SMEs experience, from digitally engaging their customers to cash management," said Kenfield Griffith, the Founder and CEO of Ajua.
"With MTN as a partner and their reach across the continent, we believe MTN EnGauge will have a positive and impactful trajectory, driving transformational business growth for SMEs," he added.
MTN EnGauge was launched to the Y'ello 200 in February, beneficiaries of MTN's Revv Programme, thus fulfilling the telco giant's promise that the SMEs will be first to enjoy solutions from her stable.
Danbatta Highlights Place Of Digital Infrastructure, Literacy In Nigeria's Public/Private Institutions
Danbatta was presented an appreciation award by the Aminu Kano Teaching Hospital, Kano (AKTH).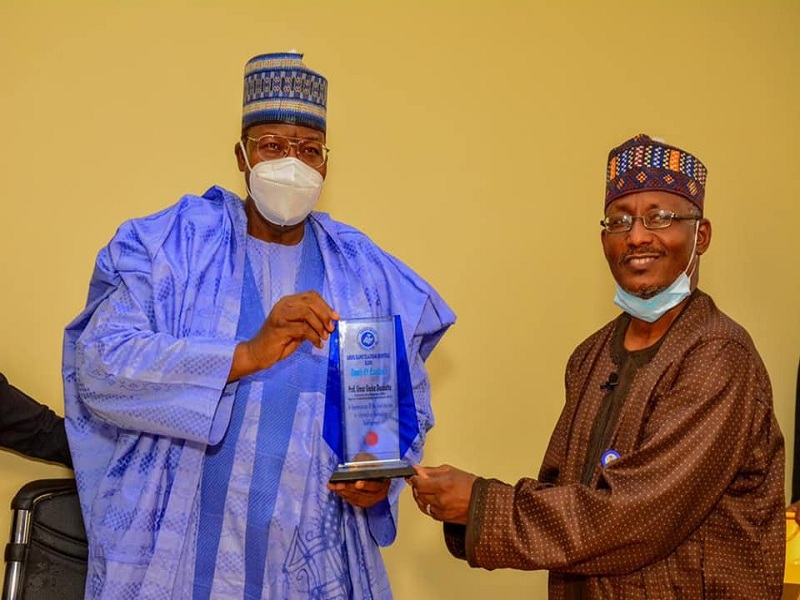 Executive Vice Chairman of the Nigerian Communications Commission (NCC), Prof. Umar Garba Danbatta, has said that robust digital infrastructure and literacy are keys to reaping the transformational benefits of Information and Communication Technology (ICT) across the public and private institutions in the country.
Danbatta stated this when he received a delegation of the Top Management Committee (TMC) of the Aminu Kano Teaching Hospital, Kano (AKTH), who paid him a courtesy visit at the Kano Zonal Office of the Commission at the weekend.
The AKTH team also presented an award to the EVC "as an expression of the hospital's appreciation for the enormous contributions of the EVC and the Commission to the development of health institutions in the country over the years."
During the visit, the Chief Medical Director (CMD) of AKTH, Prof. Abdulrahman Sheshe, who led the delegation on the courtesy call, said, "The objective of our being here today is to appreciate your contribution in person and as EVC of NCC to the growth and development of the teaching hospital."
Sheshe said that through the support and donations from Kano people like the EVC and institutions like NCC, the hospital has increased its bed capacity from 250 to 700, as well as performing 57 successful transplant surgeries.
"You have also made enormous contributions in this regard and that has helped us to get new dialysis machines through your assistance and these machines are being put to use, aside from other state-of-the-art equipment already in place," he said while appreciating the EVC.
The CMD, however, sought NCC's support in the area of a Health Information Management System (HIMS) and digital capacity for staff.
In his response, Danbatta thanked the hospital management for the visit and the award, noting that the Commission supports federal institutions with necessary ICT equipment across the country and is ready to assist AKTH in this regard.
"As a Commission, we are working to bridge the infrastructure divide, which is an element of the entire digital ecosystem. We do this via a lot of ongoing regulatory initiatives.
"And, through our training arm, Digital Bridge Institute (DBI), we provide digital literacy to critical sectors of the economy, including the health sector, we also intervene through our Advanced Digital Appreciation Programme," he said.
Danbatta noted that the digital divide can be bridged by making computers available and ICT services accessible to people and key sectors of the economy.
"Infrastructure that can host this massive flow of information and knowledge is broadband infrastructure and this is top-most in the agenda of the Commission. Indeed, ICT is transforming every sector of the economy and the earlier we embrace the vast opportunity brought by ICT the better," the EVC pointed out.
MTN Provides Update On USSD Dispute, Announces Expansion Of Channel Network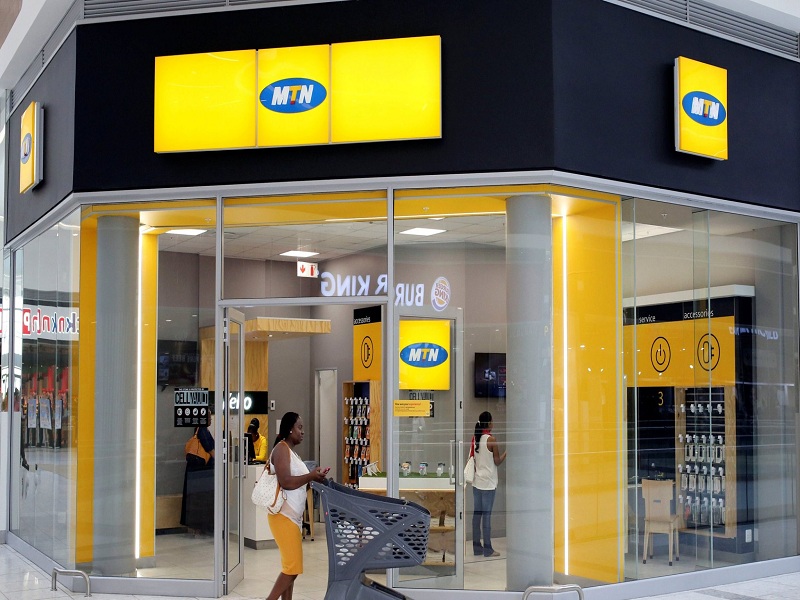 Following the temporary suspension of sales of MTN products through its banking channel partners on April 2, 2021, services were restored on Sunday, April 4, 2021, with customers able to access all services.
This followed the agreement that MTN would revert to its previous cost of sales structures with banking partners until a new long-term agreement can be reached on a sustainable pricing structure going forward.
MTN said that following the intervention of the Minister of Communications and Digital Economy, the Nigeria Communications Commission and the Central Bank of Nigeria, since April 6, 2021, it has been participating in a series of meetings to align on longer-term pricing structures.
The company said that the streamlining it undertook is the international standard and best practice as the scale is built along distribution channels and expressed confidence that partners in the banking sector will work with it to ensure this process concludes as quickly as possible to the benefit of the entire industry.
The telecom giant expressed thanks to its customers for their patience and expressed its regret at the inconvenience imposed on them while banking channels were offline.
"In order to further expand the range of channels available to customers, MTN has activated a number of new channel partnerships with fintech partners and these will remain in place, significantly expanding the channels available to our customers and increasing our sales and distribution network," MTN said in a statement on Thursday.
DigitalTimesNG understands that the new channel partners include Sparkle, Konga Pay, Barter By Flutter Wave, Jumia Pay, OPay, Kuda, Carbon, BillsnPay, MTN On-Demand, MTN Xtratime airtime loans (*606#), myMTN Web http://mymtn.com.ng and Momo agent *223#.
"We would also like to thank the Ministry of Communications and Digital Economy, the Nigeria Communications Commission and the Central Bank of Nigeria for their rapid intervention and we look forward to a mutually acceptable solution that empowers all ecosystem participants," MTN further stated.
Wakil, Asaju, NCC Directors Conferred With NIEEE Fellowship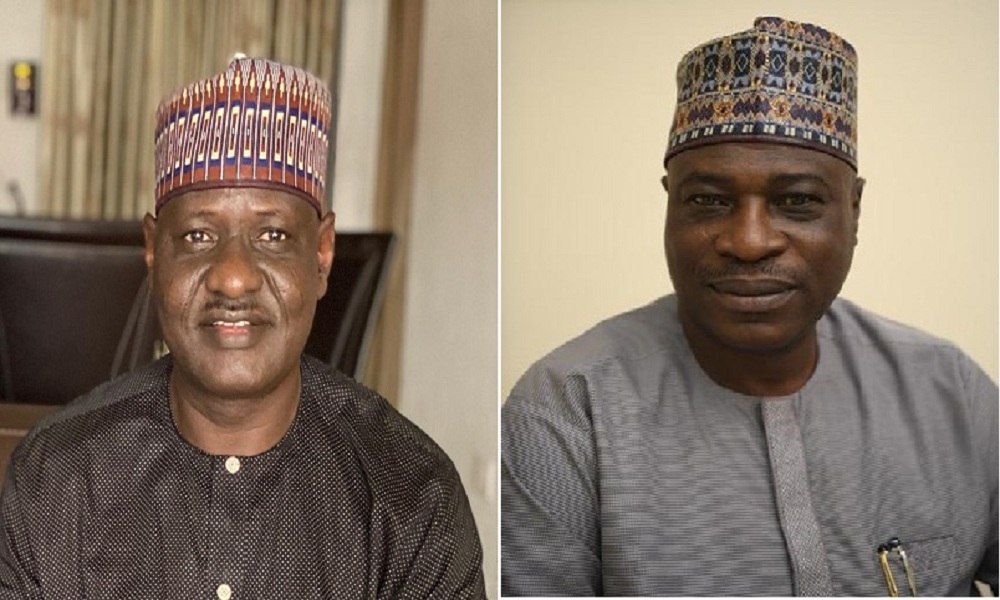 The duo of Engr. Bako Wakil and Engr. Oluwatoyin Asaju, two directors of the Nigerian Communications Commission (NCC), has been conferred with the Fellowship of the Nigerian Institute of Electrical and Electronics Engineers (FNIEEE).
Wakil, is the Director, Technical Standards and Network Integrity, while Asaju is the current Director, Spectrum Administration Department at the Commission.
Wakil and Asaju, both certified engineers, received the Fellowship Award at the 8th Fellowship Conferment and Awards/Dinner of the Institute, held on Saturday, March 27, 2021, in Abuja.
A Master of Science degree holder in Information System Engineering, South Bank University, London, (1997) and a Bachelor of Engineering holder in Electrical/Electronic Engineering, University of Maiduguri (1989), Wakil is a Microsoft-Certified Professional (MCP); Member, Nigerian Society of Engineers (MNSE); Member, Institute of Incorporated Engineers (MIIE) and a COREN-registered engineer.
As a professionally experienced and certified engineer with vast expertise in diverse areas of engineering, Wakil has participated in a number of ITU conferences such as World Radio Communications Conference (WRC)-03, WRC-07, World Telecommunications Standardisation Assembly (WTSA-12), ITU Telecom World 2011 and also participated in a number of ITU Study Groups (SG) meetings.
Engr. Asaju, in the same vein, holds a Bachelor of Engineering degree in Electrical Engineering (1985), Master of Business Administration (1998) and Post Graduate Diploma in Computer Science (2004) all from the prestigious University of Ilorin.
A beneficiary of the International Telecommunications Union (ITU) postgraduate scholarship programme, Engineer Asaju earned a Master's Degree in Telecommunications Regulation and Policy (MRP) with distinction from the University of West Indies in 2007.
As an experienced Engineer and Administrator, Asaju has participated in many local and international conferences where he has made significant contributions in diverse areas of engineering.
He is a member of several professional bodies of international repute, including the Council for Regulation of Engineering in Nigeria (COREN); Fellow, Nigerian Society of Engineers (NSE); Member, Nigerian Institution of ICT Engineers (NIICTE); and Member, Nigerian Institute of Electrical and Electronics Engineers (NIEEE), amongst others.
In the meantime, the Executive Vice Chairman (EVC) of the NCC, Prof. Umar Garba Danbatta has added his voice to those of colleagues, friends, professional associates and well-wishers of the awardees to felicitate with the duo on the new engineering fellowship status.
Dr. Ikechukwu Adinde, Director Public Affairs at the NCC quoted Danbatta as saying that the awards are in recognition of the valuable and selfless service to the society and their widely acknowledged authority in the field of engineering, describing the two directors as professionals who have made remarkable contributions to the regulatory achievements of the Commission.
"I felicitate with Engr. Wakil and Engr. Asaju on the engineering fellowship. As a Fellow of the Institute, I understand that it takes competence, dedication, and integrity in service to bag any engineering Fellowship. These awards have again demonstrated that the awardees are of outstanding character and have excelled in the field of Engineering.
"On behalf of the Board and Management of the Commission, we rejoice with our Directors; we are proud of their achievements and we wish them the best as they continue to excel in their service to the Commission and the engineering profession in Nigeria," Danbatta said.
DigitalTimesNG understands that Wakil and Asaju joined the services of the Commission in 2005 and have moved through the ranks, serving in different capacities before their current positions as Directors Technical Standards & Network Integrity Departments and Director, Spectrum Administrations respectively.
Established in 1984 as a group of COREN registered electrical engineers, the NIEEE strives to promote professional competence and excellence among members through innovative contributions and the development of sustainable solutions to challenging engineering problems by deploying efficient technologies and systems for the benefit of mankind.