NEWS ANALYSIS: SIMs/NINs Directive: Time To Rescue Telecoms Industry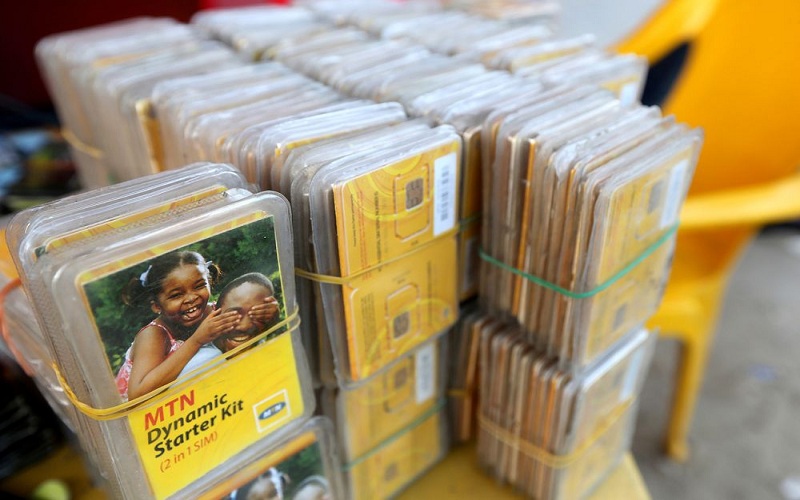 The directive last week by the Ministry of Communications and Digital Economy that the National Identity Number, NIN, has become mandatory for a subscriber to carry a mobile phone is not only a slap on the faces of Nigerians already going through very troubled times but a plain manifestation that arbitrariness is being elevated to the dizzy heights of national policy.
Operators have been given only two weeks to comply and ensure that over 190m subscribers on their networks are properly registered. Or your operating license withdrawn.
We view this as a death sentence for the telecommunications industry, and some experts cautioned last week that a reversal of industry fortunes has been set afoot by an obnoxious official proclamation. One operator moaned that the regulator wants to wipe out at least more than half of the subscriber base of the industry.
We agree that times are desperate in Nigeria, very desperate. The whole mass of students are spirited away from school and they reappear after a whole week in the den of criminals. Road travel has become a nightmare for the ordinary and the mighty ones. Bandits have taken over the roads and the farms.
Quite unfortunately even for the rich, air travel is beyond the reach of those who used to fly except the hedonists who steal the people's money for plain pleasure.
According to figures from the National Population Commission, NPC, very bizarre decisions are being taken to rubbish the collective intelligence of a nation and expose the citizenry to ridicule before the international community. So, using failure in security as a pressure point, the ministry under the grip of Dr Isa Pantami has given a directive capable of destroying the entire communications industry except common sense prevails.
The December 15, 2020, statement signed by Public Affairs Director, Dr Ikechuckwu Adinde, which affirmed earlier directive for operators to totally suspend the registration of new SIMs, stated among others: "Operators to require all their subscribers to provide valid National Identification Number, NIN, to update SIM registration records; The submission of NIN by subscribers to take place within two weeks (from today, December 16, 2020, and end by December 30, 2020); After the deadline, all SIMs without NINs are to be blocked from the networks."
While conceding the pervasive security challenges, there has been outrage across the land; understandably, by subscribers who feel that apart from the suffering that has worsened more because of COVID-19, a major inconvenience is being added to their burden.
Recall that the country's economy has gone into recession again and is not expected to recover until late 2021, a development that is forcing more Nigerians to fall into the poverty pit.
Vanguard immediately reached out to a powerful industry source to ask if the directive could be executed in two weeks. The answer was an emphatic NO. We also reached out to a source in the regulatory institution. Is this what should have been done? The answer again was NO. Let's try to unwrap the intricacies of the unfolding story.
The SIM Card registration regime started in 2011. The exercise was carried out simultaneously by licensed agents of the NCC and the mobile operators. NCC was to warehouse the data. An understanding at the time was that, because of the sensitive nature of personal data, all data will be handed over to the National Identity Management Commission, NIMC, whose responsibility it is to manage the National Identity Database. Till date, the progress recorded in that area opens windows to speculations and recriminations.
It is interesting to point out here that NIMC was established in 2007. In all the years of existence, the organisation has succeeded in registering only 43.6m! So what magic wand will it wave to accomplish the act in two weeks?
According to figures gleaned from the NCC website, there were 207,954,737 subscribers on the four mobile networks of MTN, Airtel, GLO and 9Mobile by October 2020. An industry source told Vanguard last week that of this figure, about 120m are unique subscribers, discounting double registration of mobile numbers, while the rest could be used in personal internet modems, sectors like banking, vehicle tracking and other sectors where mobile communications have become very handy. There has to be a way to capture these numbers and this cannot be enforced overnight.
Matching the 120m subscriber figure with their NINs is a nightmare which will rubbish the two-week window. For the journey to start at all, all the companies being licensed by NIMC, one expert explained, will have to source for their equipment and get them certified by NIMC before procurement and purchases can take place. To make any meaningful impact immediately, the industry may need at least 250,000 of those machines which are not manufactured here.
Moreover, the NIMC machines are not what are easily sourced in the open market. They are called the 442 machines because they can take four fingers at a go and take the remaining two fingers once. They are more robust than the SIM Card registration machines which can take only two fingers at a time.
The source told Vanguard that this is a logistics nightmare that can hardly be afforded by some of the companies being recruited by NIMC at the moment.  Industry observers are of the opinion that President Muhammadu Buhari and the National Assembly should put a leash on the minister before he totally destroys the telecommunications industry.
In attendance at the meeting that had to do purely with the regulation of the industry were the CEOs of NCC, the National Information Development Agency, NITDA, and NIMC. At least one operator told Vanguard they were never at the meeting; instead, the minister is taking all the decisions which he is shoving down their throat, thus increasing the fear that the regulator is increasingly losing direction and hold on the industry.
Strains of helplessness are already showing. "We don't know why the Executive Vice Chairman, EVC, is unable to call some meetings. We are not able to sit down to negotiate on anything," the source lamented.
Those who fear the directive may become a dangerous super spreader of the COVID-19 pandemic may have been proven right when, last week, somewhere in Abuja, an eye witness told Vanguard that some youths who had gathered for two days at one registration spot, suddenly started demonstrating on noticing the near futility of the exercise and how some advantaged personalities were bending all the rules to favour a few.
The desperation to register will obviously rubbish the PTF recommendation on social distancing in a season of a pandemic. Meanwhile, more trouble looms for the industry. A knowledgeable industry source told Vanguard that, if not properly managed, the directive could destroy half the base of the industry, stymie revenue and investment, and lead to massive job losses.
But all these could pale into insignificance if the minister ever executes his growing threats that "violations of this directive will be met by stiff sanctions, including the possibility of withdrawal of operating license." This is hardly the way to speak to organisations that have invested heavily in your economy.
***Culled from Vanguard Newspaper
Tizeti Rolls Out High-Speed 4G LTE In Edo State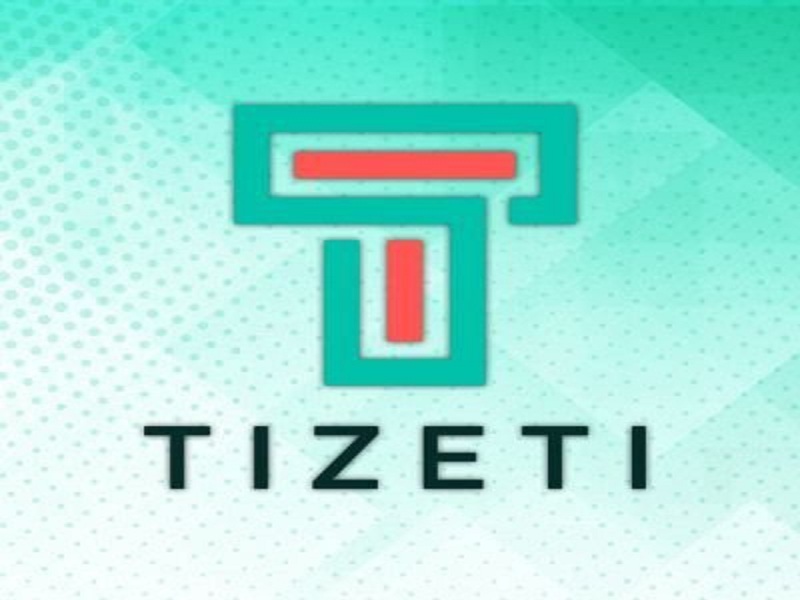 As part of its commitment to ensuring access to affordable broadband connectivity in Africa's underserved populations, Tizeti, West Africa's pioneer solar-based internet service provider is rolling out its 4G LTE network in Edo State, with monthly fixed broadband costs pegged at N4000.
With this move, millions of people in Edo State previously outside the broadband envelope can now take advantage of high-speed broadband internet from Tizeti.
Chief Executive Officer of Tizeti, Kendall Ananyi, while announcing the rollout of its new low-cost unlimited 4G services in Edo, said that this 4G broadband internet will empower more Nigerians in Edo State, stimulate economic activities and provide unlimited access to affordable and reliable broadband services as well as complement the Edo State Government's efforts in driving investment promotion and building a robust technology ecosystem in the state.
"Rolling out 4G LTE broadband internet in Edo at the cheapest fixed broadband prices in Nigeria, and possibly Africa is a strategic decision for us. We have been building brand-new, solar-powered, 4G-capable towers in Edo, starting with Benin City, which leverages Edo State's expansive fibre-network built by some of our partners, MainOne and Facebook.
"Edo State has a large population of vibrant, young people and a high number of higher institutions, which provides a foundation for a robust and thriving ecosystem to enable digital leadership.
"And the Edo State Governor, Mr Godwin Obaseki, is implementing reforms in investment promotion and determination to build a robust technology ecosystem in the state, with an agenda that prioritizes Information Communication Technology (ICT)-compliant pedagogy in primary schools, improves digital skills for students and graduates and revamps technical education to increase productivity.
"This has created a perfect environment for us to roll out our low-cost broadband service, starting in Edo State, but with plans to expand across the country over the next few months," Ananyi said.
Corroborating Ananyi, Tizeti's Chief Operating Officer, Ifeanyi Okonkwo, states, "The launch in Edo State is personal to us as founders of Tizeti because we are alumni of the University of Benin. At 4,000 Naira monthly costs with a one-off installation cost of 4,000 Naira, we believe the plan is affordable, especially to undergraduate students.
"This provides a huge opportunity for people in Edo to benefit from unlimited broadband internet for use in online learning, eCommerce and entertainment, especially interactive games, video consumption, and music."
Tizeti currently has 1.7 million unique users, with broadband services which include a new Skype-like personal and business enterprise communications service — WiFiCall.ng, and access to video streaming sites and services.
9mobile Appoints New CTO, Deputy CTO, And Director Of Strategy
Nigeria's telecommunications giant, 9mobile, has announced a new Chief Technical Officer (CTO), Deputy Chief Technical Officer, and Director of Strategy within its Senior Management team.
The company said in a statement on Monday that Juergen Peschel has been appointed as the New CTO, Baqi Salihu, Deputy CTO, and Karn Gulati as Director of Strategy.
As CTO, Peschel, an experienced professional with an international executive track record within the IT, Managed Services & Telecommunications Industry, including expertise in a wide variety of industry verticals and markets, will oversee the evolution and integration of the company's technical functions.
Peschel has over 25 years of extensive international and operational experience as a technology and business leader.
Over the years, he has led Information Technology teams, built VAS Services, IP, and transport networks for Vodafone across all European markets, and engaged with emerging markets across the world for subsea, carrier, and satellite services.
He successfully launched the mobile payment service, Mpesa in Kenya.
As Deputy CTO, Salihu will support the CTO to drive technology decisions in line with current trends and align the technical and transformation initiatives of 9mobile.
A seasoned professional with over 18 years of Mobile Telecoms Engineering, Operations, RF Planning & Optimization and Digital Services experience, Salihu led the Network QoS and Support Department of 9mobile as the Director Network Quality of Service since June 2018.
Salihu who joined 9mobile in December 2008, executed the LTE re-farm solution using 1800MHz spectrum, achieving wider mobile broadband coverage, slashing the number of sites, and reducing carbon emissions while ensuring high-quality data service.
This project significantly reduced TCO, enhanced users' mobile broadband quality of experience, increased brand value for 9mobile while saving about $152m in spectrum fees.
Gulati, the new Director of Strategy, will be responsible for developing strategic, tactical, and operational initiatives.
He is a long-serving Management Consultant with over 12 years of experience in the telecom and technology sector.
He has led Advisory services teams focusing on Telecom, Media & Technology (TMT) industry and has worked across India, Africa, and South East Asia for various telecom clients.
Gulati also took a break and founded a tech & food start-up during his entrepreneurial stint for three years.
His accomplishments include programme management of large-scale projects, achieving operational excellence with digitization and process engineering, customer strategy, and greenfield launches.
In their roles, the trio will lead decisions in line with current trends and strategic vision within their respective areas and will provide hands-on leadership in ensuring that the 9mobile plans are fully aligned and structured to deliver its business goals.
Commenting on their appointments, Chief Executive Officer, 9mobile, Alan Sinfield said: "9mobile remains fully committed to executing its business strategies with the help of a high-performing team of dedicated, hardworking employees.
"The collective knowledge, expertise, and experience that Juergen, Baqi, and Karn bring to the Organisation further strengthen our business. It reinforces our position at the forefront of delivering excellent products and services to over 13 million customers.
"These promotions continue to consolidate the leadership of our Organisation and are evidence of the great career opportunities that employment with 9mobile offers."
NCC Dispels Rumours Of Mass Disconnection Of Telephone Subscribers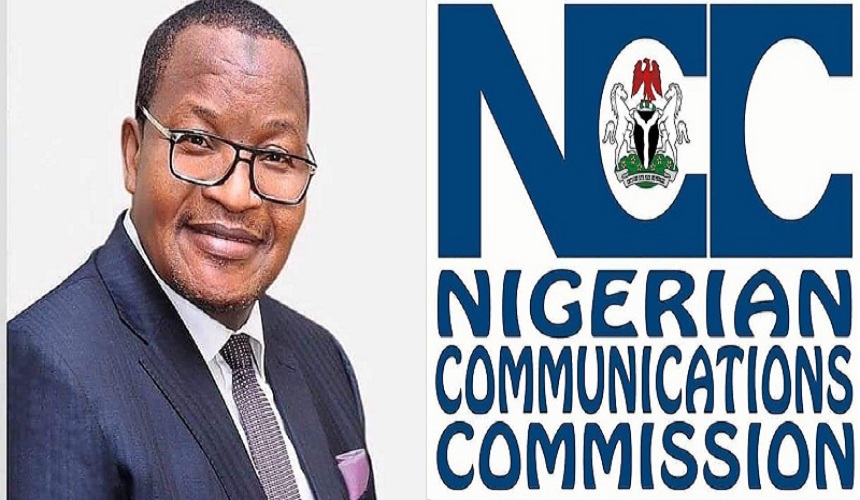 The Nigerian Communications Commission (NCC) has said that its attention has been drawn to numerous publications in both print and electronic media regarding the unfounded fears of mass disconnection of telephone subscribers as a result of the ongoing linkage of SIM Registration Records with the National Identity Number (NIN).
The Commission said in a statement signed by its Director of Public Affairs, Dr Ikechukwu Adinde that it was necessary for the Commission to make clarifications in this regard in order to allay the fears of subscribers and the general public.
According to the NCC, "Most of these publications are based on the erroneous assumption that for every network or SIM connection, there is one unique human subscriber.
"However, with the advent of social media and App-driven digital environment, network subscription went beyond human subscribers to include machines like PoS, Routers, Wi-Fi devices, electricity meters, CCTV, tracking devices etc."
The NCC recalled that in a recent survey conducted in Nigeria, it was evident that on average, there are now approximately 4 to 5 SIMs to every human subscriber, explaining the basis of allowing the linkage of up to 7 SIMs to 1 unique NIN in the recently launched Federal Government Portal.
"Thus, if there are 43 million Nigerians with NINs, this could account for about 172 million SIMs already linked to NINs. It is very important to emphasize that the current exercise of linking NIN to SIM(s) is for the common good of all Nigerians, as it has far-reaching benefits," the NCC said in the statement.
It noted that apart from enhancing the general safety of the people, this will help in such vital exercises like National Budgeting, Policy Planning, Social Intervention programs and many more.
It further stated that the Honourable Minister of Communication and Digital Economy has assured that the Government will continue to review the exercise in the light of experiences to ensure its smooth implementation.
"We call on all our media partners, publishers and reporters to always endeavour to seek clarification from the Commission before going to the press, especially on sensitive issues," the NCC said in the statement.