NITDA DG Explains How Digital Economy Is Transforming The Nigerian Nation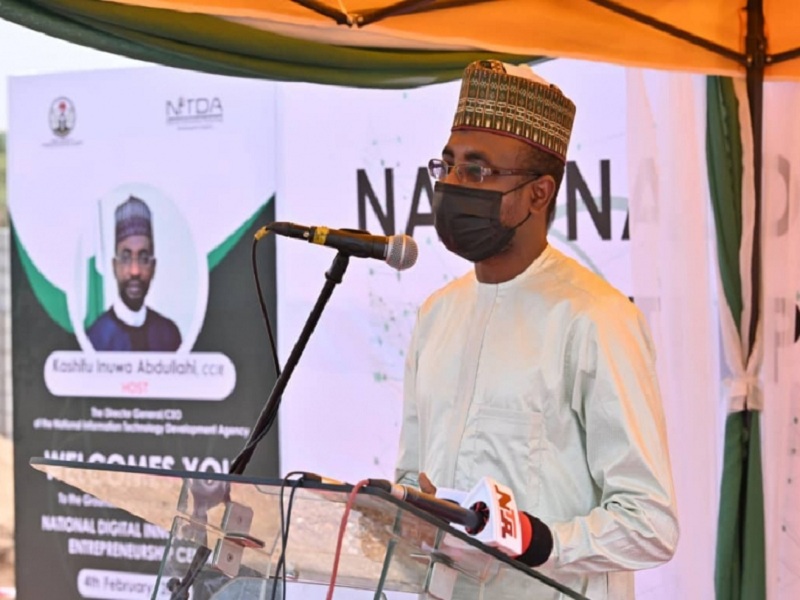 Director-General of the National Information Technology Development Agency (NITDA), Mallam Kashifu Inuwa Abdullahi has said that digital economy innovation and entrepreneurship play a huge role in creating value and prosperity in any nation.
Abdullahi, who spoke on Thursday at the groundbreaking ceremony of the Digital Innovation and Entrepreneurship Centre, Abuja, the first of its kind in Africa, noted that today, the digital economy is the fastest growing economy in Nigeria and in the world in general.
He said that the centre is critical for Nigeria's journey to digital economy, explaining the enormous investment in the initiative by NITDA and opined that to sustain and consolidate the growth, there is need to ignite innovation and entrepreneurship in the digital space.
"COVID-19 has impacted our lives in an unprecedented way, many aspects of our lives – work, education, economy, entertainment, have moved online. According to data compiled by Visual Capitalist, in a single internet minute in 2020, consumer spent more than 1m USD, over 42 million messages shared via WhatsApp, more than 1.4 million people make video or voice call, over 150,000 messages shared on Facebook, more than 319 new accounts created on Tweeter, Linkedin users apply for over 69,000 jobs, more than 6,500 packages shipped by Amazon and over 200,000 people participate in Zoom meetings.
"Digital economy is mainly driven by rapid business innovation, using digital technology to deliver the new customer value proposition, new business model, new organizational structure, new customer experience, operational excellence and enhanced products and services.
"This cannot be achieved in isolation; we need innovation ecosystem. It is obvious innovation is not evenly distributed globally but there is something common among all innovative countries. They all have a strong innovation ecosystem. To build a vibrant innovation ecosystem in Nigeria we have keyed into the MIT program called REAP – Regional Entrepreneurship Acceleration Program.
"REAP is a global capstone initiative that provides an opportunity for communities to engage with MIT in an evidence-based and practical approach to strengthen the innovation ecosystem. This centre will serve as a platform for the MIT-REAP initiative.
"Innovation is a process of taking an idea from inception to impact. To express it in a mathematical formula innovation is invention multiply by commercialization. It is a product of invention and commercialization. This means innovation is zero when the invention is zero or when commercialization is zero. You must have the two to be innovative. Commercialization is about entrepreneurship, it is about starting and growing a new business.
"According to MIT, there are two types of entrepreneurship, Small and Medium Enterprise (SME) and Innovation Driven Enterprise (IDE). SME is short term, linear growth and target local market while IDE is long term, exponential growth and target global market. Our centre will focus on IDE because IDE is the game changer when it comes to value and prosperity creation. It is through IDEs you can have unicorn companies, a privately owned company with more $1B valuation," Abdullahi said.
Microsoft Planning To Add AI-Powered Text Predictions To Word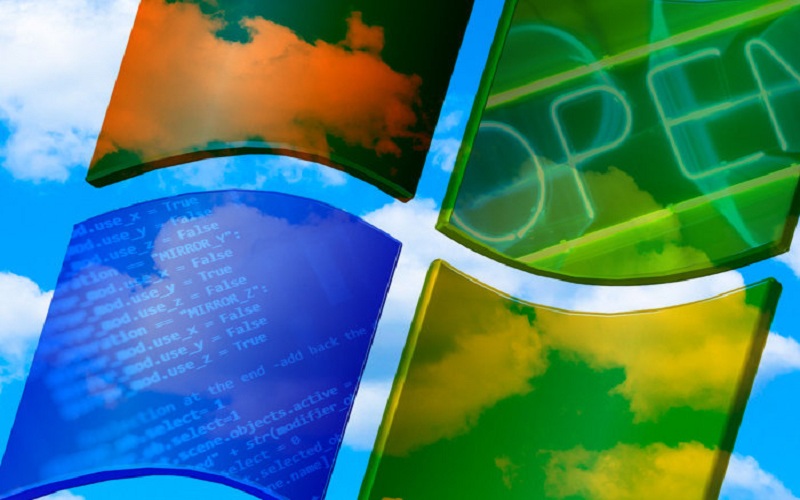 Microsoft plans to add AI-powered text predictions to Word in March.
The software giant first rolled out the feature to 50% of Windows Beta Channels last year.
But an update to the Microsoft 365 roadmap spotted by TechRadar shows the company intends to offer it to all Word users next month.
The feature uses machine learning to make writing suggestions based on the text a user typed.
According to Microsoft, "Text predictions help users write more efficiently by predicting text quickly and accurately.
"The feature reduces spelling and grammar errors and learns overtime to give the best recommendations based on your writing style."
The update will provide a similar tool to Smart Compose suggestions offered by Word rival Google Docs.
Once the feature launches, users will start seeing the predictions as they type a document.
You can press the TAB key to accept the suggestions and the ESC key to reject them.
Microsoft says that the tool improves over time, but users will be able to turn it off if it's proving more of a hindrance than a help.
Innovation And Entrepreneurship, Routes To Achieving Indigenous Digital Economy- Pantami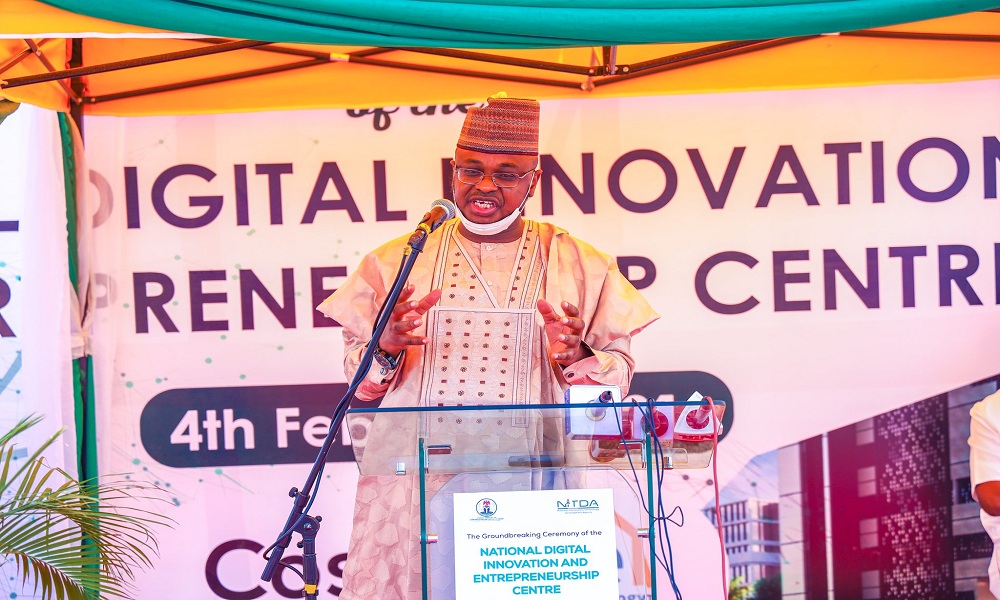 Minister of Communications and Digital Economy, Dr Isa Ali Ibrahim (Pantami) has said that digital innovation and entrepreneurship have globally been recognized as two prerequisites for achieving an indigenous digital economy.
As a result, the minister said a successful digital innovation and entrepreneurship programme will support Nigeria in the development of her digital economy.
Speaking on Thursday at the groundbreaking ceremony of the National Digital Innovation and Entrepreneurship Centre, Abuja, Pantami said the centre aims to support Nigeria in her digital economy development.
"Our journey towards the development of Nigeria's digital economy commenced with Mr President's approval of our request to redesignate the Ministry of Communications as the Ministry of Communications and Digital Economy.
"Following the redesignation of the Ministry, we developed a National Digital Economy Policy for a Digital Nigeria (2020 – 2030), and this was graciously launched by Mr President on the 28th of November, 2019.  The Policy outlines our vision for the development of Nigeria's digital economy," he said.
The minister noted that because high speed and affordable Internet connectivity serve as catalysts for innovation and stimulate the growth of the entrepreneurial ecosystem, the country was inspired to develop a Nigerian National Broadband Plan (2020 – 2025).
"For instance, the growth of the sector resulted in an increased contribution of ICT to Nigeria's GDP, reaching an unprecedented value of 17.83% in Q2 '2020 according to the National Bureau for Statistics.  We have also recorded an all-time high broadband penetration since the redesignation of the Ministry.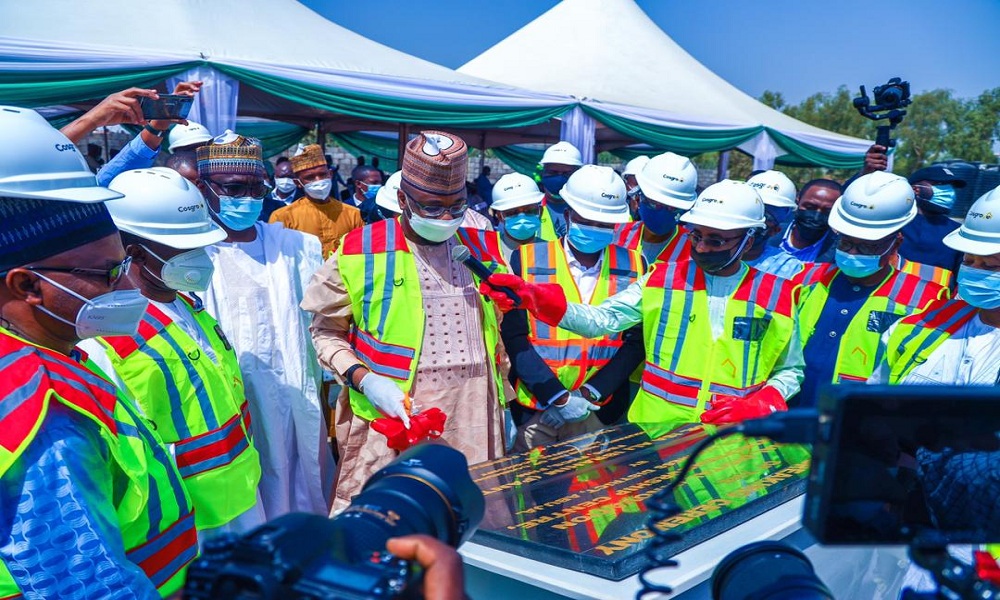 "In addition, we have also experienced great success in the development of other aspects of our digital economy.  Over 120,000 Nigerians have benefited from our online digital skills program, with over 80,000 of them receiving one form of certification or another.  This is even without taking the physical trainings into account.
"We have developed over a dozen policies aimed at providing the right environment to enable entrepreneurs to thrive in the sector. We are also developing National Policy on Digital Innovation and Entrepreneurship, which this Centre and many other centres all over the country will implement," Pantami stated.
The minister noted that the groundbreaking ceremony of the National Digital Innovation and Entrepreneurship Centre was another giant leap towards the development of the nation's digital economy and diversification of the country's economy.
The Centre he said, will be based on the 'live, work and learn' concept, adding that the activities of the centre align with 6 out of the 8 pillars of the National Digital Economy Policy for a Digital Nigeria.
"These include Pillar #2 (Digital Skills), Pillar #4 (Service Infrastructure), Pillar #5 (Digital Services Development and Promotion), Pillar #6 (Soft Infrastructure), Pillar #7 (Digital Society and Emerging Technologies) and Pillar #8 (Indigenous Content Development and Adoption). We are also developing National Policy on Digital Innovation and Entrepreneurship, which this Centre and many other centres all over the country will implement.
"Our National Digital Economy Policy appreciates the importance of identifying and supporting Small and Medium Enterprises (SMEs) and it also focuses on encouraging many of these SMEs to go a step further by aiming to become Innovation Driven Enterprises (IDEs).
"The IDE-concept has been promoted by leading institutions such as the Massachusetts Institute of Technology (MIT) and these enterprises, no doubt, have great advantages. In contrasting IDEs and MSMEs we find that IDEs tend to have a global outlook while SMEs tend to start small and choose to remain local," he said.
According to the minister, the Centre will among other things, enable Nigerians to acquire cutting-edge technological skills; enable Nigerians to participate in the development of hardware, software and emerging technologies; and create an innovative ecosystem.
It will also create a unique platform for technical skills (programming), soft skills (social interaction), entrepreneurship (starting and operating a business) to focus on the promotion and development of ICT, including smart energy solutions to drive ICT; and nurture new ideas and develop an inquisitive perspective to support in the creation of employers of labour.
Pantami added that the Centre will support in the promotion and development of ICTs, including aspects of advanced applied research; and allow startups to accelerate and experience innovations at scale, through customized visits, design thinking sessions and co-innovation workshops to create a highly collaborative and immersive environment.
The minister urged State Governments, the Organized Private Sector, Foreign Multinational Companies and High Net-worth Individuals to follow this example of the Federal Government and develop ICT innovation and entrepreneurship parks according to minimum standards NITDA will set, popularize and promote.
He commended the Director-General of NITDA, Kashifu Inuwa Abdullahi, for his great effort towards the implementation of the National Digital Economy Policy, adding that "NITDA's role towards the digital innovation and entrepreneurship initiative is pivotal."
Why In-House R&D Often Beats Acquired Tech When It Comes To Giving Customers Great Software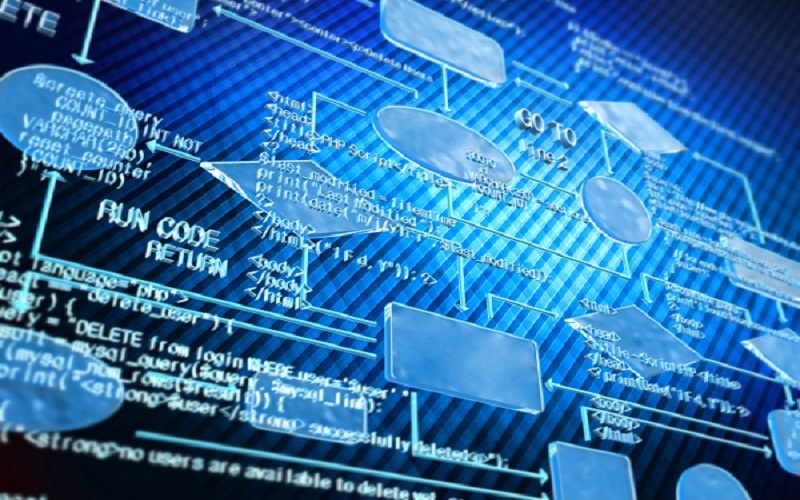 By Andrew BOURNE
When it comes to choosing technology providers for their businesses, CTOs and IT leaders have two options.
The first is adopting a 'best-of-breed' approach, which involves hand-picking several disparate apps and products by different vendors, each one serving a specific need effectively.
The second option is to take a 'single vendor/integrated stack' approach, choosing one tech provider who offers a suite of pre-integrated applications that addresses multiple business requirements in one go.
Customers today increasingly prefer the second option to streamline their business processes.
In a bid to cater to this demand for unified software suites, technology companies—especially those that provide best-of-breed apps, are racing to expand their capabilities.
Often, they do this through mergers and acquisitions (M&A), buying up apps to satisfy customers' growing needs.
While this approach has some appeal — most notably, it allows vendors to quickly secure market share without building something from the ground up — this is inherently flawed.
By making extensive use of M&As, software vendors risk ending up with a poorly integrated "Frankenstein's Monster"-style technology stack which falls short of the promise of application consolidation and doesn't really add value for customers.
The trouble with M&A – Cultural and technological integration issues
M&A activity comes with an array of complications, including culture clashes, redundancies, office politics, increased attrition rates, and tech integration challenges.
In fact, a 2016 Harvard Business Review article went as far to say that "M&A is a mug's game, in which typically 70% – 90% of acquisitions are abysmal failures."
Those failures ultimately impact the customer, by putting them in the same situation they'd be in if they were trying to work with a string of different products.
Even the biggest companies struggle when it comes to successfully integrating acquisitions. In the consumer space, users know this all too well.
Take Yahoo for example. When it bought Tumblr for US$1.1-billion in 2013, it thought it had a surefire winner on its hands.
Yahoo's idea was to strengthen its social media platform services by integrating Tumblr's blogs more tightly into its network using the former's personalization technology and search infrastructure.
Unfortunately, Yahoo never managed to properly integrate the micro-blogging social network and even stripped it of some of its most celebrated features.
Similarly, Microsoft's difficulties with Skype are well-chronicled.
Having acquired the peer-to-peer calling and messaging service for US$8.5-billion in 2011, Microsoft initially planned to integrate Skype's telephony architecture into its user communication platform and a few other services.
That integration took so long and had such flawed execution that consumer confidence took a massive hit.
As a result, when the Seattle-based tech giant launched Teams in 2016, it developed its own video-calling feature in-house instead of leveraging Skype's capabilities to ensure aesthetic consistency as well as a more streamlined fit among its enterprise collaboration solutions suite.
On observation, it is typically public companies that spend billions acquiring disparate technologies, in order to inherit massive customer bases and expand sales to satisfy investor demands for constant growth.
Unfortunately, when an acquisition fails, it's the customers who bear the brunt of incompatible integrations and broken user experiences.
Rather than banking on high-profile acquisitions that hold higher odds of failure, vendors that have their customers' best interests at heart could also consider investing in developing their own software and services.
The case for going in-house
Developing native technologies and building products in-house surely takes its sweet time.
Of course, an integrated suite of business solutions that's built on a unified tech stack can take even longer, and also religious investment across in-house R&D/innovation capacities, homegrown talent, and resource upskilling.
But the investment is worth the effort. Not only does it save big money and make things simpler, but it also projects trust and credibility, helping build long-lasting customer relationships.
Creating complementary applications from scratch also ensures that they contextually integrate with one another from the get-go.
It also provides a consistent look and feel in performance, making its customers more likely to accept the new product.
On the other end, customers too benefit from a set of applications that work in perfect unison to drive better organisational processes and improve collaboration.
When it comes to building great enterprise technology that lasts, therefore, it's much better for vendors to build in-house than to try and buy their way to growth and expansion.
***Andrew Bourne is Region Manager, Africa, Zoho Corporation