Nweke Urges CSOs To Optimize ICT Tools In Nutrition Communication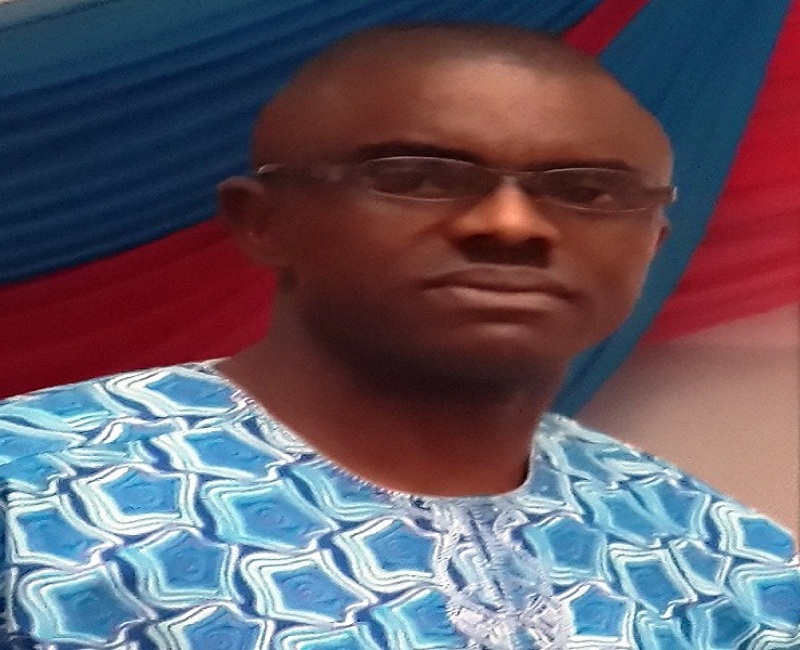 Civil Society Organisations (CSOs) has been urged to optimize the use of Information and Communication Technologies (ICT) tools in communicating nutrition in the country.
The call was made by the National Coordinator of the Media Centre Against Child Malnutrition (MeCAM Nigeria), Mr. Remmy Nweke.
Nweke who was speaking at the first quarterly capacity building of the Lagos State chapter of the Civil Society on Scaling Up Nutrition in Nigeria (CS-SUNN) hosted by the Communication Team, said that optimizing ICT tools in this era has become imperative.
Dwelling on the topic, "Overview of Communicating Nutrition & Social Media Best Practices in Nigeria," Nweke described communication as an act of conveying meanings from one entity or group to another through the use of mutually understood signs, symbols, and semiotic rules.
He stressed that the main steps inherent to all communication are the formation of communicative motivation or reason, message composition and encoding.
"Any message conveyed but not understood has not been fully optimized for service delivery," he said.
In addition, Nweke said that CSOs must ensure their communication for nutrition must be structured to be impactful on the recipients and their immediate communities.
Nweke, who is the Editor-in-chief of ITREALMS Media also pointed out that communication must be impactful and this could be achieved by way of exchanging right and accurate information by speaking, writing, or using some other medium, such as Television (TV) and nowadays, the Internet which is also effective tools for communication.
He noted that nowadays, communications is a means of sending or receiving information, such as via phone lines or computers which are largely via satellite communications because they are transmitted technically.
"Primary communications cuts across verbal, non-verbal and written, and nowadays involves coding and decoding, thereby paving the way for social media tools for communications," he said.
The ITREALMS Media boss counselled CSOs at the event held at CeliaPenny Foundational Hall, Ikeja-Lagos, to always apply some best practices in 21st century in their communications strategies.
Some of these best practices, Nweke outlined to include the use of simple language and always re-checking of the content to be published.
"Graphic content is a great ally for better interaction, and develop original, quality and useful content," he advised.
CSOs, he said, must investigate the hours when their contacts and followers connect most and are utmost active in order to optimize their communications and messages.
"Use the appropriate social networks for each content. Each network has its own personality," he declared.
Earlier, the chapter coordinator of CS-SUNN, Dr. Modupe Akinyinka underscored the importance of the capacity building for members to boost their engagement with stakeholders especially in Lagos despite its malnutrition records in order to continuously reduce the impact of lack of nutrition and associated social ills.
Akinyinka reminded participants that the vision of CS-SUNN is to have a country where every citizen has food and is nutrition-secured.
The Communications Team of the chapter led by Remmy Nweke includes Mrs Julie Ekong, Mr. Sam Akinyode and Mr. Lanre Olotu.
Facebook And Google Eye Indian Digital Payment Network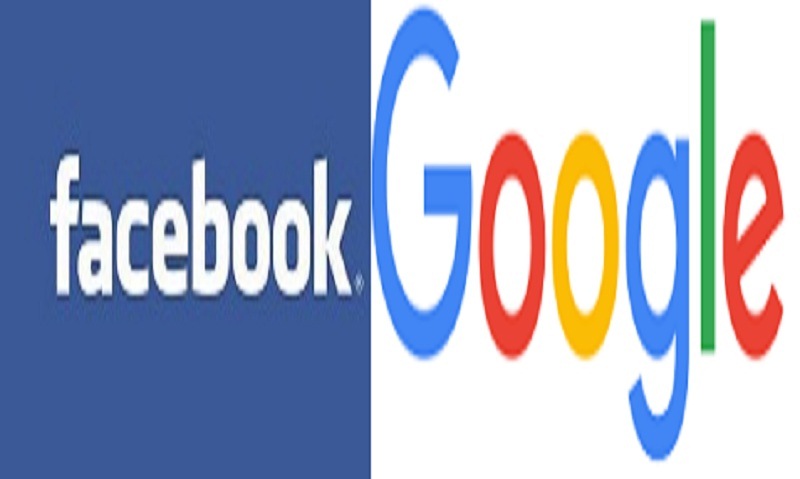 Facebook and Google are teaming up with Indian firms, Infibeam and Reliance Industries on an application to set up a national digital payment network in the South Asian country, according to the Economic Times.
The Reserve Bank of India has invited companies to create new umbrella entities (NUEs) that build payments networks that offer an alternative to the bank-owned not-for-profit National Payments Council of India.
Citing sources, the Economic Times says that Google, Facebook, conglomerate Reliance and fintech firm Infibeam are at an advanced stage in submitting their plan to the central bank.
Google and Facebook (through WhatsApp) are already significant players in the fast-growing Indian digital payments market.
Another American giant, Amazon, is rumoured to have teamed up with ICICI Bank to explore its own NUE play. The Reserve Bank is expected to award two licences.
Technology Boost: Presidency Directs FIRS To Remit NASENI Statutory Cash
The Presidency has directed the Federal Inland Revenue Service, FIRS, to remit the statutory deductions accruable to the National Agency for Science and Engineering Infrastructure, NASENI.
The directive is part of the steps to boost Science and Technology development in the country.
The agency may soon get one to two per cent of the Federation Account as contained in its establishment law.
The directive followed the upholding of the decision of the Governing Board of NASENI, which is headed by President Muhammadu Buhari.
DigitalTimesNG understands that the directive has also been communicated to the Minister of Finance, Budget and National Planning, Mrs.
In the NASENI Establishment Act 2004, FIRS is statutorily expected to deduct and remit to it a quarter per cent of the levy on turnover of firms earning over N100million and above.
Although NASENI was established in 1992, the law guiding its funding has not been complied with by successive governments.
But in January, President Muhammadu Buhari decided to ensure total compliance with NASENI Act.
Buhari has also approved the placement of NASENI directly under the supervision of the Presidency instead of the Ministry of Science and Technology.
But in a letter signed by the Chief of Staff to President Buhari, Prof. Ibrahim Gambari, the FIRS has been directed to remit the deducted levy on turnover as approved by the President.
"I write to inform you that on 24th January 2021, Mr. President approved the prayers of the Executive Vice Chairman (EVC) of the National Agency for Science and Engineering Infrastructure (NASENI) on the funding of NASENI activities.
"In accordance with the NASENI Establishment Act, one of the prayers of the EVC relates to the funding of the agency via a levy on income or turnover of commercial companies and firms with a turnover of N4million (later increased to N100million) by the NASENI Governing Board) at the rate of a quarter per cent( 1/4 %) of turnover.
"Accordingly, you are kindly requested to act on the implementation of this provision of the NASENI Act as soon as possible," the letter read.
The presidential directive was said to be informed by seven key projects (inventions) being under-taking by NASENI with funding as a major hindrance. One of the key projects is a Made-In-Nigeria helicopter which Buhari has mandated NASENI to produce.
Others are the establishment of First Made-In- Nigeria Transformer Plant and High Voltage Testing Laboratory to be located in Okene, Kogi State; first Made-In-Nigeria Plant for the manufacturing of Silica which is the major materials needed for local manufacturing of solar panels to resolve alternative/Renewable Energy supply for the nation; and funding of the plant for First Made-In-Nigeria Smart Prepaid Energy Meter, SPEM, which is already patented, before transferring them to private sector entrepreneurs as stipulated by its mandate.
Also included are the establishment of Zonal (Six geo-political Zones) Agricultural Machinery & Equipment Development Institutes which had already been approved by President Muhammadu Buhari; completion of work on First Made-in-Nigeria E-Voting solutions designed and produced by Nigerian Engineers in NASENI; and completion of work on Reverse Engineering process of 5 Kilowatt small Hydro Kinetic Turbine.
NCC Partners eBusinessLife On Girls In ICT Campaign 2021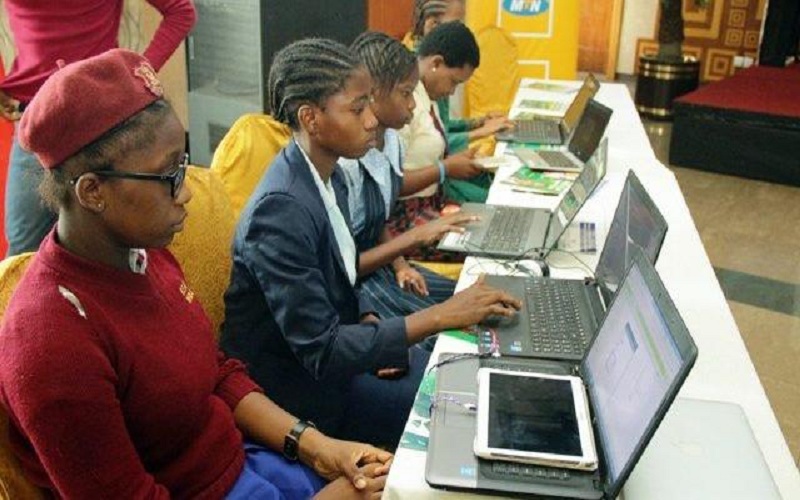 The Nigerian Communications Commission (NCC) has thrown its weight behind eBusiness Life Communication Limited in the campaign to sensitize young girls on the imperatives of pursuing ICT-related careers.
In this vein, the NCC will partner with the media organisation in its upcoming event, eBusinesslife International Girls in ICT Day Celebration, scheduled for April 22, 2021, at the Oriental Hotel in Lagos.
The organisers said in a statement that the NCC noted its willingness to partner with eBusinesslife to ensure that the gender disparity in ICT-related careers is addressed to motivate young girls to contribute their quota in the industry.
DigitalTimesNG understands that the International Girls' in ICT Day Celebration is an initiative launched through the International Telecommunications Commission (ITU) Resolution 70 with the idea of creating a global environment that will empower and encourage girls and young women to consider careers in the field of information and communication technologies (ICTs).
In the past nine years, eBusiness Life had organised the event annually in Nigeria, gathering young girls from different schools, to educate and sensitize them on the opportunities inherent in professions in ICT, and providing a platform for organisations to synergise on complementary ways to further the cause.
Also, the girls had been made to go through hands-on training on various aspects of ICT and gone on facility visits to ICT companies to get the first-hand experience of the intricacies of these ICT firms. However, the 2020 edition was botched by the COVID-19 pandemic.
Chief Executive Officer of eBusiness Life Communication and convener of the event, Mrs Ufuoma Emuophedaro, while speaking on the partnership, said the need to sensitise young girls is premised on the fact that the society has unconsciously relegated the female gender and delegated careers in technical fields, especially in ICT, to their male counterparts, and that the support from NCC will further lend credence to the campaign.
She called on corporate bodies and the society at large to recommit to supporting every girl to develop her skills, enter the workforce on equal terms and reach her full potential.
"We need to equip the girls with transferable and lifelong skills such as critical thinking, creativity and digital awareness. Having role models will also be critical, especially in the sciences and other fields where the presence of women is sparse."
She further noted that efforts should be made to introduce young girls to career opportunities in technical fields in both the public and private sectors to help them have a wide range of options and contribute their quota in the industry.
Emuophedaro stated that pursuant to the International Girls in ICT Day celebration and the subsequent campaign will further open up opportunities for girls in the ICT sector.
Speaking further, she noted that supporting the global Girls in ICT movement empowers girls and young women, giving them the confidence to pursue ICT studies and careers. "Girls and young women have the potential not only to become ICT users but also to become ICT creators. "
As part of this year's edition of the event, students from select secondary schools will receive practical training on an aspect of ICT and compete on the same on the D-Day. Also a roundtable discussion, interactive and motivational talk from renowned women ICT professionals, will be part of the events lined up for the day.
The campaign, which continues after the D-Day, will see young girls take part in facility tours to ICT facilities; participate in seminars that promote ICT development and undergo training in ICT.
At the end of the event, it is expected that young girls and students should be able to introspect and pursue any desired career path in ICT without bias, or gender consciousness.
Awards will also be given to deserving female ICT practitioners and institutions as part of the celebration while severe COVID-19 safety protocols will be observed at the venue.
e-Business Life Magazine is a monthly Information and Communications Technology (ICT) Magazine incorporated to bring better information that would link users and service providers as well as enable Nigeria to take its pride of place among the comity of nations in the new global economy.
"The mission at e-Business Life Magazine is to inform and educate ICT users on trends and developments both locally and internationally; to provide a platform on which to build ICTs in Nigeria and also to be a voice for ICT consumers in the country.
"In addition, we are poised to create a world where Nigerian youths have a better understanding of modern technologies and can easily deploy these technologies in developing their communities," the organisers said in the statement.