REPORT: Over 22M Records Exposed In Data Breaches In 2020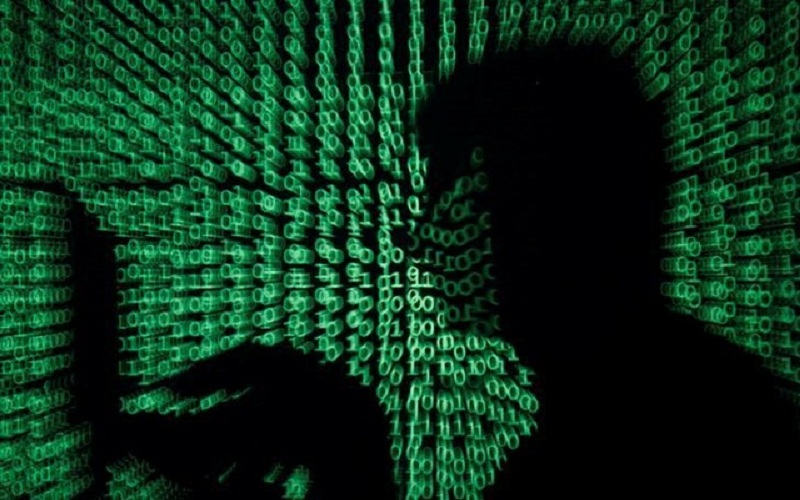 An analysis of breach data by Tenable's Security Response Team (SRT) has shown that from January to October 2020, there were 730 publicly disclosed events resulting in more 22 billion records exposed worldwide.
The Tenable report also highlighted that 35% of the breaches that were analysed were linked to ransomware attacks, resulting in tremendous financial cost, while 14% of breaches were the result of email compromises.
One of the overarching themes of the threat landscape in 2020 was that threat actors relied on unpatched vulnerabilities in their attacks as well as chaining together multiple vulnerabilities as part of their attacks.
This analysis has been published in Tenable's 2020 Threat Landscape Retrospective (TLR) report which provides an overview of the key vulnerabilities disclosed or exploited in the 12 months ending December 31, 2020.
As organisations around the world prepare to face the new cybersecurity challenges looming in 2021, it's crucial to pause and take a look back at the most critical vulnerabilities and risks from the past year.
Understanding which enterprise systems are affected by the year's vulnerabilities can help organisations understand which flaws represent the greatest risk.
From 2015 to 2020, the number of reported common vulnerabilities and exposures (CVEs) increased at an average annual percentage growth rate of 36.6%.
In 2020, 18,358 CVEs were reported, representing a 6% increase over the 17,305 reported in 2019, and a 183% increase over the 6,487 disclosed in 2015. Prioritising which vulnerabilities warrants attention is more challenging than ever.
According to the report, pre-existing vulnerabilities in virtual private network (VPN) solutions — many of which were initially disclosed in 2019 or earlier — continue to remain a favourite target for cybercriminals and nation-state groups.
It also pointed out that web browsers like Google Chrome, Mozilla Firefox, Internet Explorer and Microsoft Edge are the primary target for zero-day vulnerabilities, accounting for over 35% of all zero-day vulnerabilities exploited in the wild.
Fixing unpatched vulnerabilities, implementing strong security controls for remote desktop protocol, ensuring endpoint security is up-to-date and regularly performing security awareness training are steps organisations can take to thwart some of these attacks.
"As defenders, it is difficult enough to prioritise remediation given the hundreds of vulnerabilities released on Microsoft's Patch Tuesday every month and Oracle's Critical Patch Update each quarter.
"Add in the impact from COVID-19 for defenders trying to protect their new remote workforce and you have a recipe for chaos," said Satnam Narang, Staff Research Engineer at Tenable.
"Security teams know to pick their battles, but when there is a flurry of vulnerabilities with a CVSSv3 score of 10.0 released within weeks of each other, the battles are being chosen for you and they're happening simultaneously.
"In order to manage vulnerability overload, you'll need to take inventory of your entire network, identify your most critical assets and ensure they receive patches in an appropriate time frame.
"Additional indicators, such as CVSSv3 scores and the availability of PoC exploit scripts, can provide further insight into  whether or not  a vulnerability is more likely to be exploited in the wild, helping your team focus first on the most severe threats facing your network."
Maher Jadallah, Regional Director – Middle East, Tenable, said, "If we learnt anything from 2020, it is that we are all reliant on the infrastructure and supply chains underpinning modern society — be it agriculture, pharmaceutical development, and food and beverage manufacturing — especially in times of crisis.
"Unfortunately, threat actors are also looking for ways to capitalise on any lowering of defences. The challenge might appear insurmountable — particularly given the ever-expanding attack surface of IT, operational technology (OT) and internet of things (IoT) devices.
"Given the reliance of threat actors on unpatched vulnerabilities, it is increasingly obvious that vulnerability management has a central role to play in modern cybersecurity strategies."
Econet, Mastercard Collaborate On Fintech Solutions For COVID-19 Response In Africa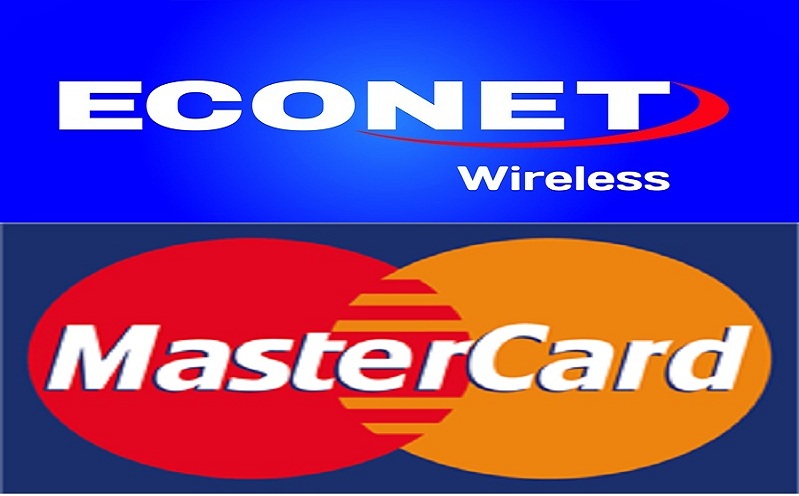 The Econet Group through its subsidiary Cassava Fintech International and Mastercard have entered into a strategic partnership to advance digital inclusion across Africa.
The two will also collaborate on a range of initiatives including the expansion of the Africa CDC TravelPass.
TravelPass is a digital health pass developed by Cassava Fintech and offered in conjunction with the Africa Centres for Disease Control and Prevention (Africa CDC).
It is accessible to users of Cassava Fintech's Sasai SuperApp and is recognized as one of the leading initiatives in the fight against the cross-border spread of Covid-19 in Africa.
Mastercard is partnering with Cassava Fintech to enhance the security of TravelPass through Mastercard's Community Pass platform.
Mastercard Community Pass is an interoperable digital platform facilitating service delivery for marginalised individuals and communities, including access to critical health services like patient care plan tracking for Covid-19.
The joint initiative between Mastercard and Cassava Fintech seeks to offer a unified solution with greater convenience and enhanced security that is expected to promote safe cross border travel in Africa in response to the Covid-19 pandemic.
The partnership will also allow the two organizations to explore collaboration such as the further integration of the Community Pass with Cassava Fintech's mobile and financial services, acquiring and processing of card payments across the continent, along with the introduction of a virtual or physical card on the Sasai SuperApp.
Cassava Fintech's CEO, Darlington Mandivenga said the partnership with Mastercard would pave the way for both companies to jointly tackle the challenges facing African economies as they re-open post the COVID-19 pandemic.
"We are excited to work with Mastercard to explore solutions that will, among other things, mitigate the risk of falsified presentation of a third party's Travel Pass at access and transit points," Mandivenga said, adding that the same technology could also be used in payment solutions.
Cassava Fintech uses an integrated model to provide financial and digital services to ensure a "financially inclusive future that leaves no African behind."
"We look forward to joining hands with Cassava Fintech in exploring new solutions that will make a difference and benefit the continent. In addition to digital innovation for future travel, Cassava will also leverage our secure payments network to advance access to financial services," said Mark Elliott, Divisional President, Southern Africa, Mastercard.
Mastercard is a leading global technology company focused on building an inclusive, sustainable digital economy that benefits everyone, everywhere, by making transactions safe, simple, smart and accessible.
NITDA, Cloudflex, Rackcentre Throw Weight Behind NITRA Technology Forum 2021
The forum will discuss the Future of Cloud Hosting Service In Nigeria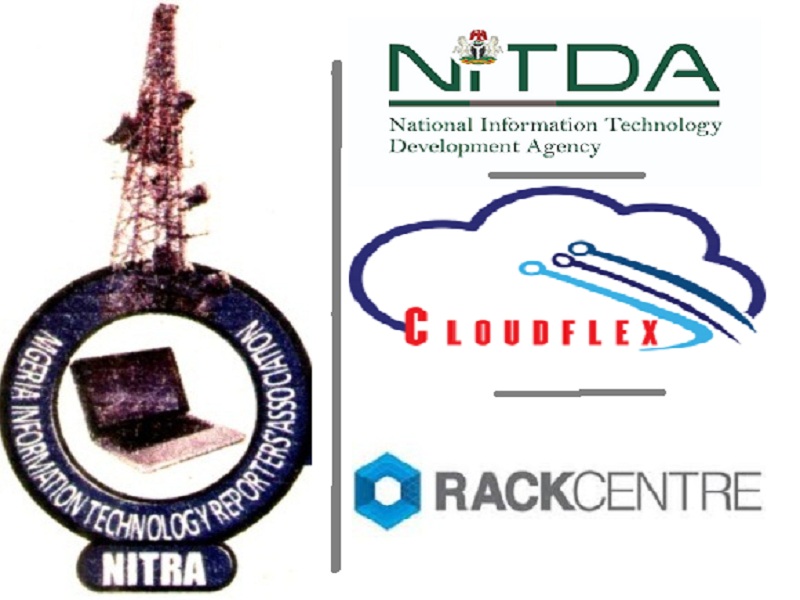 Stakeholders in the Cloud Hosting service have started to line up in support of the NITRA Technology Forum 2021, which holds on May 27, in Lagos, Nigeria.
The NITRA Technology Forum 2021 is organized and hosted by the Nigeria Information Technology Reporters' Association (NITRA).
The NITRA Technology Forum 2021 has received backing from the nation's information technology regulator, the National Information Technology Development Agency (NITDA); Cloud services operator, Cloudflex and premier data centre operator, Rackcentre.
NITRA Technology Forum 2021, which will be chaired by the Chief Executive Officer, Internet Exchange Point of Nigeria (IXPN), Mr. Muhammed Rudman, has its theme as: 'Achieving 30% Growth In Local Cloud Hosting By 2024,' and will x-ray growth potentials, challenges and benefits of hosting Cloud services and data centres locally.
It will also look at policies and regulation around the sub-sector.
Chike Onwuegbuchi, NITRA Chairman, while commending the partners for their support of the event and passion for the growth of technology in Nigeria, noted that over the years, the country has been grappling with the need to secure its data and further boost local content in all sectors of the economy.
While key stakeholders are concerned about how the sector is faring in this area, and how it can achieve local hosting of Nigeria's sensitive data, Onwuegbuchi insists that growth in every facet of the nation's economy should be inside-out.
"Specifically, the Forum will offer Cloud service companies, data infrastructure companies and other stakeholders, opportunities to reach out to their target market with solutions that address their challenges and needs," he assured.
NITDA was created in April 2001 to implement the Nigerian Information Technology Policy and coordinate general IT development in the country.
National Information Technology Development Act (2007) mandates the Agency to create a framework for the planning, research, development, standardization, application, coordination, monitoring, evaluation and regulation of Information Technology practices, activities and systems in Nigeria.
Its role, therefore, is to develop, regulate and advise on Information technology in the country through regulatory standards, guidelines and policies. Additionally, NITDA is the clearinghouse for all IT projects and infrastructural development in the country.
Rack Centre is a carrier-neutral Tier III Constructed Facility Certified data centre that focuses solely on providing best in class data centre colocation services and unrestricted interconnect between carriers and customers.
This gives customers a technically superior, physically more secure and lower-cost environment for their information systems.
Rack Centre's carrier neutrality allows customers to manage traffic to get better value, lower latency and higher resilience and creates an open market for partnerships between customers, networks, cloud and content providers, the Internet Exchange Point of Nigeria and managed service providers.
Rack Centre clients include 40 telecommunication carriers, Internet Service Providers (ISPs), global Tier 1 networks and pan Africa international carriers, including direct connection to all 5 undersea cables serving the South Atlantic Coast of Africa and every country on the Atlantic coast of Africa.
CloudFlex Computing Limited on its part is Nigeria's leading Enterprise local cloud service provider. It is acclaimed to be the first choice of Cloud Solutions and managed data services for local and Global businesses with great ambitions.
The company offers Information Technology as a service. The services range from Cloud services, Co-location, Managed solutions, Backup services, Disaster Recovery, among others; and support for diverse infrastructure need by providing Industry-specific Solutions.
The company is based on the principle of developing and delivering top of line Infrastructure as a service (IaaS) solutions to meet the need of its existing and prospective clients.
Buhari Launches National Policy For Indigenous Content Promotion In Telecoms, SIM Registration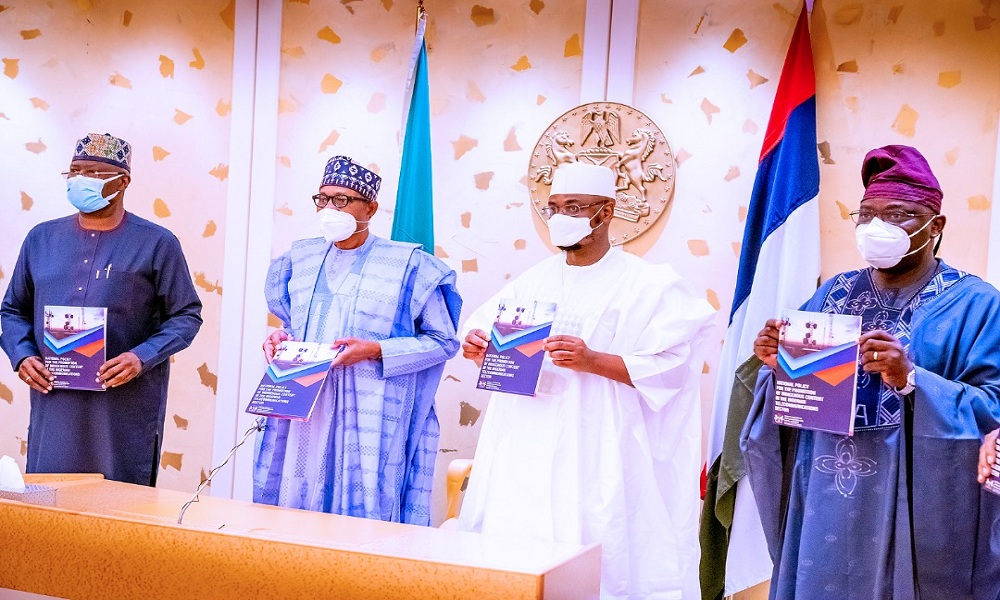 President Muhammadu Buhari Thursday launched the National Policy for the Promotion of Indigenous Content in Nigerian Telecoms Sector and Revised National Identity Policy for SIM cards registration.
While speaking during the ceremony at the presidential villa, Abuja, Buhari called on Nigerians to fully participate in the ongoing synchronisation of the National Identification Number (NIN) with SIM cards across the country as this will provide a digital framework for improving security and strengthening of the nation's economy.
Proper identification of all Nigerians and legal residents in the country as well as the ability to conveniently access a database will provide the impetus for more effective planning and security oversight according to the President.
"The NIN will cover one of the weaknesses in our security structure. We will be able to easily identify and know the personality of Nigerians. We will identify people easily, including the crooks,'' he said.
Buhari said the launch of the Revised National Digital Identity Policy for SIM card registration was quite timely and will support efforts to enhance security and develop the economy.
"The National Identification Number is the foundational digital ID for the country; both Nigerian citizens and legal residents are expected to obtain the NIN. It will provide access to government services and will give government useful insights that will enable us to utilize scarce resources in a more efficient way,'' he added.
Buhari noted that the first National SIM policy was launched in February 2020, and the revised policies were in full alignment with the objectives of the administration in the areas of economic development, security and anti-corruption.
"The Digital Economy sector has made significant progress and recorded a number of unprecedented achievements since we expanded the mandate of the Ministry of Communications to include the digital economy mandate.
"The Information and Communications Technology sector was the fastest growing sector in both the fourth quarter of 2020 and the entire year 2020, based on the Report by the National Bureau of Statistics.
"The sector's 14.70 per cent double-digit growth rate played a principal role in supporting our country to exit the recession triggered by the COVID-19 pandemic. The growth rate of the sector exceeded four times the next fastest-growing sector of Q4 2020, the ICT sector which had a growth rate of 3.42 per cent. This is truly commendable,'' the President added.
Buhari revealed that the digital economy sector provided online options for activities that were hitherto restricted to offline channels while minimizing the disruption to activities of both public and private sectors and reducing the cost of meetings.
Accordingly, he said the National Policy for Indigenous Content in the Nigerian Telecommunications Sector was in line with the administration's commitment towards ensuring that Nigerians become active participants in the different sectors of the economy, including the telecommunications sector.
"The Federal Government embraced institutionalizing online meetings through the approval of the National Policy on Virtual Engagements in Federal Public Institutions. As a result of this, we now have virtual Federal Executive Council, virtual Council of State and virtual National Economic Council meetings, among others, even though this development was triggered by COVID-19.
"As a country, our desire to produce what we eat, and consume what we produce is not limited to the literal meaning; rather we want to work towards being self-sufficient in every sector of the economy. For the telecom sector, we want Nigerians to play a major role in the design and manufacture of devices, in meeting the manpower requirements and in becoming an active part of the telecommunications ecosystem of the country.
"The policy aims to achieve this and I have earlier directed the Honourable Minister of Communications and Digital Economy, Dr Isa Ali Pantami, to develop the structure for its implementation and forward this to the Nigerian Communications Commission to implement. We are confident that the execution of the Policy will further enhance our economy and lead to the creation of jobs,'' he noted.
President Buhari said there had been many futile attempts to promote the use of digital identity in the past: "Previous attempts have been unsuccessful due to a number of reasons, including sabotage. Our focused approach shows that this administration is dedicated to ensuring that we derive the benefits of a secure and robust digital identity system.''
The President assured that his administration was fully committed to the safety of Nigerians and linking the SIM to NIN will significantly enhance security, aid in national planning and budget preparations.
Minister of Communications and Digital Economy appreciated the President for the continuous support to the telecoms sector, including regulators and operators, thanking him for the keen interest in ensuring that the security sector gets a boost with more information on Nigerians and legal residents.
The minister noted that the NIN Registration had recorded a huge success with 54 million Nigerians already captured in the process, adding, "Within six months over 12 million enrolled.''
Dr Pantami said it was now possible to have virtual ID cards that can be used in various transactions, assuring that the NIN and SIM card registration for Nigerians and legal residents will cover 99.9 per cent.
He said the buoyancy of the telecoms sector had given Nigeria many leadership roles in international organisations, listing the impact on education, training, health and welfare of many, including the establishment of 600 computer centres, and a world-class SIM card manufacturing company in the country.