REPORT: Over 22M Records Exposed In Data Breaches In 2020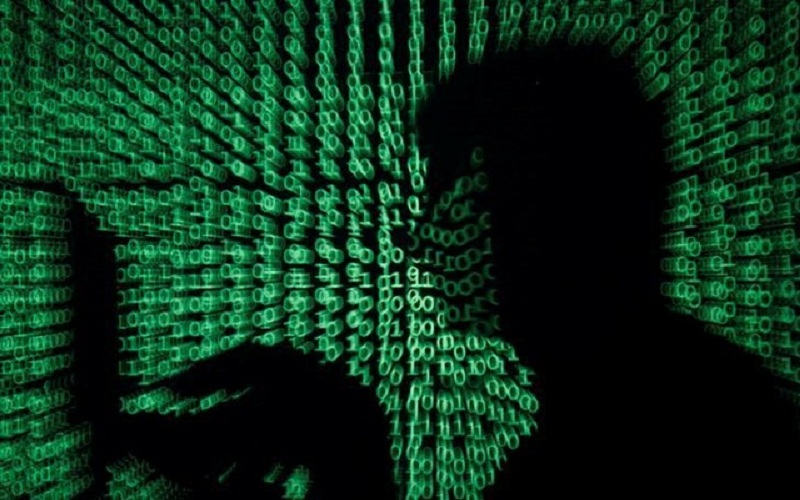 An analysis of breach data by Tenable's Security Response Team (SRT) has shown that from January to October 2020, there were 730 publicly disclosed events resulting in more 22 billion records exposed worldwide.
The Tenable report also highlighted that 35% of the breaches that were analysed were linked to ransomware attacks, resulting in tremendous financial cost, while 14% of breaches were the result of email compromises.
One of the overarching themes of the threat landscape in 2020 was that threat actors relied on unpatched vulnerabilities in their attacks as well as chaining together multiple vulnerabilities as part of their attacks.
This analysis has been published in Tenable's 2020 Threat Landscape Retrospective (TLR) report which provides an overview of the key vulnerabilities disclosed or exploited in the 12 months ending December 31, 2020.
As organisations around the world prepare to face the new cybersecurity challenges looming in 2021, it's crucial to pause and take a look back at the most critical vulnerabilities and risks from the past year.
Understanding which enterprise systems are affected by the year's vulnerabilities can help organisations understand which flaws represent the greatest risk.
From 2015 to 2020, the number of reported common vulnerabilities and exposures (CVEs) increased at an average annual percentage growth rate of 36.6%.
In 2020, 18,358 CVEs were reported, representing a 6% increase over the 17,305 reported in 2019, and a 183% increase over the 6,487 disclosed in 2015. Prioritising which vulnerabilities warrants attention is more challenging than ever.
According to the report, pre-existing vulnerabilities in virtual private network (VPN) solutions — many of which were initially disclosed in 2019 or earlier — continue to remain a favourite target for cybercriminals and nation-state groups.
It also pointed out that web browsers like Google Chrome, Mozilla Firefox, Internet Explorer and Microsoft Edge are the primary target for zero-day vulnerabilities, accounting for over 35% of all zero-day vulnerabilities exploited in the wild.
Fixing unpatched vulnerabilities, implementing strong security controls for remote desktop protocol, ensuring endpoint security is up-to-date and regularly performing security awareness training are steps organisations can take to thwart some of these attacks.
"As defenders, it is difficult enough to prioritise remediation given the hundreds of vulnerabilities released on Microsoft's Patch Tuesday every month and Oracle's Critical Patch Update each quarter.
"Add in the impact from COVID-19 for defenders trying to protect their new remote workforce and you have a recipe for chaos," said Satnam Narang, Staff Research Engineer at Tenable.
"Security teams know to pick their battles, but when there is a flurry of vulnerabilities with a CVSSv3 score of 10.0 released within weeks of each other, the battles are being chosen for you and they're happening simultaneously.
"In order to manage vulnerability overload, you'll need to take inventory of your entire network, identify your most critical assets and ensure they receive patches in an appropriate time frame.
"Additional indicators, such as CVSSv3 scores and the availability of PoC exploit scripts, can provide further insight into  whether or not  a vulnerability is more likely to be exploited in the wild, helping your team focus first on the most severe threats facing your network."
Maher Jadallah, Regional Director – Middle East, Tenable, said, "If we learnt anything from 2020, it is that we are all reliant on the infrastructure and supply chains underpinning modern society — be it agriculture, pharmaceutical development, and food and beverage manufacturing — especially in times of crisis.
"Unfortunately, threat actors are also looking for ways to capitalise on any lowering of defences. The challenge might appear insurmountable — particularly given the ever-expanding attack surface of IT, operational technology (OT) and internet of things (IoT) devices.
"Given the reliance of threat actors on unpatched vulnerabilities, it is increasingly obvious that vulnerability management has a central role to play in modern cybersecurity strategies."
Facebook And Google Eye Indian Digital Payment Network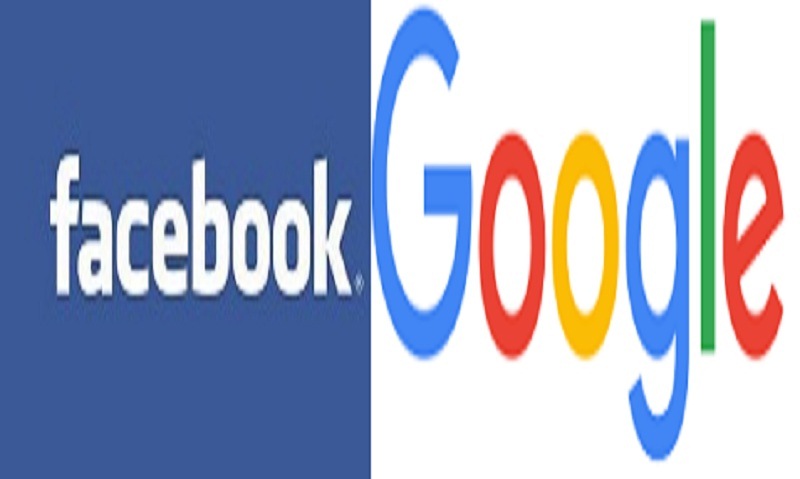 Facebook and Google are teaming up with Indian firms, Infibeam and Reliance Industries on an application to set up a national digital payment network in the South Asian country, according to the Economic Times.
The Reserve Bank of India has invited companies to create new umbrella entities (NUEs) that build payments networks that offer an alternative to the bank-owned not-for-profit National Payments Council of India.
Citing sources, the Economic Times says that Google, Facebook, conglomerate Reliance and fintech firm Infibeam are at an advanced stage in submitting their plan to the central bank.
Google and Facebook (through WhatsApp) are already significant players in the fast-growing Indian digital payments market.
Another American giant, Amazon, is rumoured to have teamed up with ICICI Bank to explore its own NUE play. The Reserve Bank is expected to award two licences.
Technology Boost: Presidency Directs FIRS To Remit NASENI Statutory Cash
The Presidency has directed the Federal Inland Revenue Service, FIRS, to remit the statutory deductions accruable to the National Agency for Science and Engineering Infrastructure, NASENI.
The directive is part of the steps to boost Science and Technology development in the country.
The agency may soon get one to two per cent of the Federation Account as contained in its establishment law.
The directive followed the upholding of the decision of the Governing Board of NASENI, which is headed by President Muhammadu Buhari.
DigitalTimesNG understands that the directive has also been communicated to the Minister of Finance, Budget and National Planning, Mrs.
In the NASENI Establishment Act 2004, FIRS is statutorily expected to deduct and remit to it a quarter per cent of the levy on turnover of firms earning over N100million and above.
Although NASENI was established in 1992, the law guiding its funding has not been complied with by successive governments.
But in January, President Muhammadu Buhari decided to ensure total compliance with NASENI Act.
Buhari has also approved the placement of NASENI directly under the supervision of the Presidency instead of the Ministry of Science and Technology.
But in a letter signed by the Chief of Staff to President Buhari, Prof. Ibrahim Gambari, the FIRS has been directed to remit the deducted levy on turnover as approved by the President.
"I write to inform you that on 24th January 2021, Mr. President approved the prayers of the Executive Vice Chairman (EVC) of the National Agency for Science and Engineering Infrastructure (NASENI) on the funding of NASENI activities.
"In accordance with the NASENI Establishment Act, one of the prayers of the EVC relates to the funding of the agency via a levy on income or turnover of commercial companies and firms with a turnover of N4million (later increased to N100million) by the NASENI Governing Board) at the rate of a quarter per cent( 1/4 %) of turnover.
"Accordingly, you are kindly requested to act on the implementation of this provision of the NASENI Act as soon as possible," the letter read.
The presidential directive was said to be informed by seven key projects (inventions) being under-taking by NASENI with funding as a major hindrance. One of the key projects is a Made-In-Nigeria helicopter which Buhari has mandated NASENI to produce.
Others are the establishment of First Made-In- Nigeria Transformer Plant and High Voltage Testing Laboratory to be located in Okene, Kogi State; first Made-In-Nigeria Plant for the manufacturing of Silica which is the major materials needed for local manufacturing of solar panels to resolve alternative/Renewable Energy supply for the nation; and funding of the plant for First Made-In-Nigeria Smart Prepaid Energy Meter, SPEM, which is already patented, before transferring them to private sector entrepreneurs as stipulated by its mandate.
Also included are the establishment of Zonal (Six geo-political Zones) Agricultural Machinery & Equipment Development Institutes which had already been approved by President Muhammadu Buhari; completion of work on First Made-in-Nigeria E-Voting solutions designed and produced by Nigerian Engineers in NASENI; and completion of work on Reverse Engineering process of 5 Kilowatt small Hydro Kinetic Turbine.
NCC Partners eBusinessLife On Girls In ICT Campaign 2021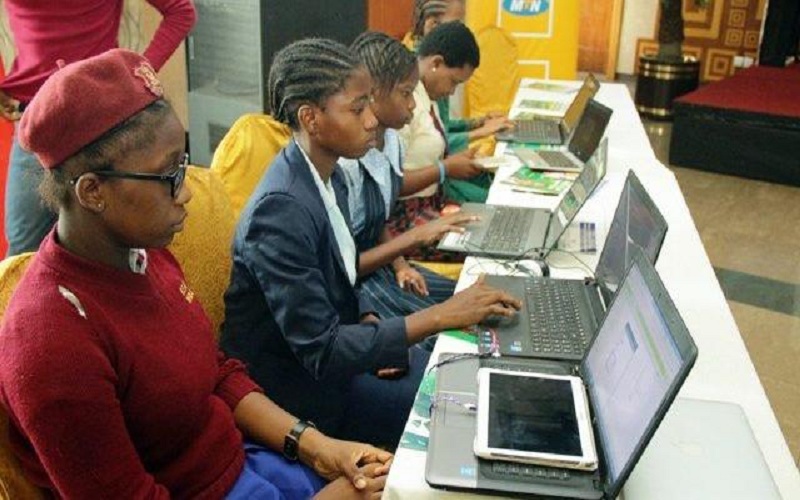 The Nigerian Communications Commission (NCC) has thrown its weight behind eBusiness Life Communication Limited in the campaign to sensitize young girls on the imperatives of pursuing ICT-related careers.
In this vein, the NCC will partner with the media organisation in its upcoming event, eBusinesslife International Girls in ICT Day Celebration, scheduled for April 22, 2021, at the Oriental Hotel in Lagos.
The organisers said in a statement that the NCC noted its willingness to partner with eBusinesslife to ensure that the gender disparity in ICT-related careers is addressed to motivate young girls to contribute their quota in the industry.
DigitalTimesNG understands that the International Girls' in ICT Day Celebration is an initiative launched through the International Telecommunications Commission (ITU) Resolution 70 with the idea of creating a global environment that will empower and encourage girls and young women to consider careers in the field of information and communication technologies (ICTs).
In the past nine years, eBusiness Life had organised the event annually in Nigeria, gathering young girls from different schools, to educate and sensitize them on the opportunities inherent in professions in ICT, and providing a platform for organisations to synergise on complementary ways to further the cause.
Also, the girls had been made to go through hands-on training on various aspects of ICT and gone on facility visits to ICT companies to get the first-hand experience of the intricacies of these ICT firms. However, the 2020 edition was botched by the COVID-19 pandemic.
Chief Executive Officer of eBusiness Life Communication and convener of the event, Mrs Ufuoma Emuophedaro, while speaking on the partnership, said the need to sensitise young girls is premised on the fact that the society has unconsciously relegated the female gender and delegated careers in technical fields, especially in ICT, to their male counterparts, and that the support from NCC will further lend credence to the campaign.
She called on corporate bodies and the society at large to recommit to supporting every girl to develop her skills, enter the workforce on equal terms and reach her full potential.
"We need to equip the girls with transferable and lifelong skills such as critical thinking, creativity and digital awareness. Having role models will also be critical, especially in the sciences and other fields where the presence of women is sparse."
She further noted that efforts should be made to introduce young girls to career opportunities in technical fields in both the public and private sectors to help them have a wide range of options and contribute their quota in the industry.
Emuophedaro stated that pursuant to the International Girls in ICT Day celebration and the subsequent campaign will further open up opportunities for girls in the ICT sector.
Speaking further, she noted that supporting the global Girls in ICT movement empowers girls and young women, giving them the confidence to pursue ICT studies and careers. "Girls and young women have the potential not only to become ICT users but also to become ICT creators. "
As part of this year's edition of the event, students from select secondary schools will receive practical training on an aspect of ICT and compete on the same on the D-Day. Also a roundtable discussion, interactive and motivational talk from renowned women ICT professionals, will be part of the events lined up for the day.
The campaign, which continues after the D-Day, will see young girls take part in facility tours to ICT facilities; participate in seminars that promote ICT development and undergo training in ICT.
At the end of the event, it is expected that young girls and students should be able to introspect and pursue any desired career path in ICT without bias, or gender consciousness.
Awards will also be given to deserving female ICT practitioners and institutions as part of the celebration while severe COVID-19 safety protocols will be observed at the venue.
e-Business Life Magazine is a monthly Information and Communications Technology (ICT) Magazine incorporated to bring better information that would link users and service providers as well as enable Nigeria to take its pride of place among the comity of nations in the new global economy.
"The mission at e-Business Life Magazine is to inform and educate ICT users on trends and developments both locally and internationally; to provide a platform on which to build ICTs in Nigeria and also to be a voice for ICT consumers in the country.
"In addition, we are poised to create a world where Nigerian youths have a better understanding of modern technologies and can easily deploy these technologies in developing their communities," the organisers said in the statement.