REVIEW: The Nokia 5310, The Latest Originals Member Now Available In Nigeria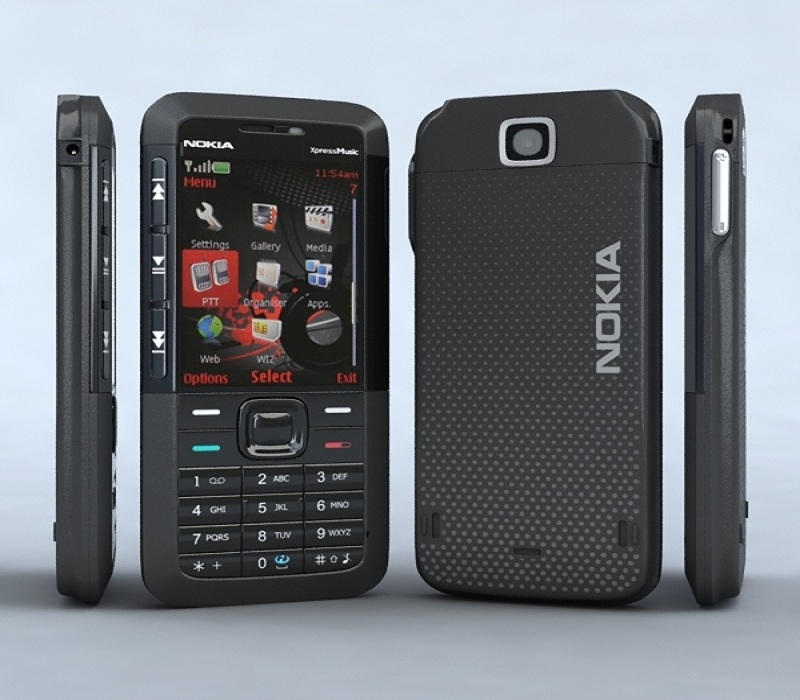 Powerful dual front-facing speakers, a built-in MP3 player and one month's worth of standby, all wrapped up in a modern, yet familiar design
HMD Global, the home of Nokia phones, recently announced that Nokia 5310 is now available for purchase from some Nigerian shops, including Slot, 3C Hub, Finet, Pointek, Spar, Jumia and Konga, starting at N16, 600.
Reimagining the original Nokia 5310 Xpress Music, the Nokia 5310 brings with it an MP3 player and FM radio, combined with powerful, dual front-facing speakers letting you carry your favourite tunes with you on the go.
The Nokia 5310 remixes classic design with a slick new feel and battery that's built to last, keeping you connected day after day.
Joseph Umunakwe, General Manager, West, East and Central Africa, HMD Global said, "Our initiative to revitalise the Originals family has been a great success with our fans. We have received an overwhelmingly positive reaction to our entire Originals family including our most recent Nokia 2720 Flip. We're very excited to be able to keep the trend going with the Nokia 5310, our latest Originals family member.
"Feature phones play an important role in the mobile market, with four hundred million consumers still buying a 2G phone for their mobility needs. They seek an option that offers them reliability and durability combined with ease of use. The Nokia 5310 offers all of these with an extra dose of design."
Stay tuned all day with a dedicated FM Radio and MP3 player
Keep the music flowing both indoors and outdoors with the Nokia 5310. Mix up the beat, anytime, anywhere, thanks to the MP3 player and wireless FM radio. Carry your favourite tunes with you on the go with the Nokia 5310 expandable storage[i].
The dual front-facing speakers get as loud as 105 phones, enough sound to fill the room. The Nokia 5310 also comes with dedicated music buttons, meaning you can adjust the volume and shuffle through tracks with ease.
Classic design with more power to connect
Celebrating the iconic Nokia 5310 with a fresh new take, the Nokia 5310 comes in a distinctive two-tone colourway, with a beautifully rounded design, curved display glass and an elegant key mat for the perfect fit in your hand.
The Nokia 5310 has an ergonomic and clean numeric keypad, with a five-way navigation key and comes with the classic and familiar Nokia feature phone OS to deliver an easy to use and feature-rich experience.
With all the reliability you would expect of a Nokia phone, the Nokia 5310 has a battery life that keeps you connected day after day.
Stay connected more with a battery that lasts for up to 30 days in standby mode, and keep those calls going from sunrise to sunset without recharging. Users can also choose between a single or dual SIM for this device.
Pricing and availability
The Nokia 5310 is available today in Nigeria and comes in Black/Red colour combination starting at N16, 600.
Survival of Today's MSMEs Depends On Adoption, Adaptation Of Digital Techs, Says NITDA DG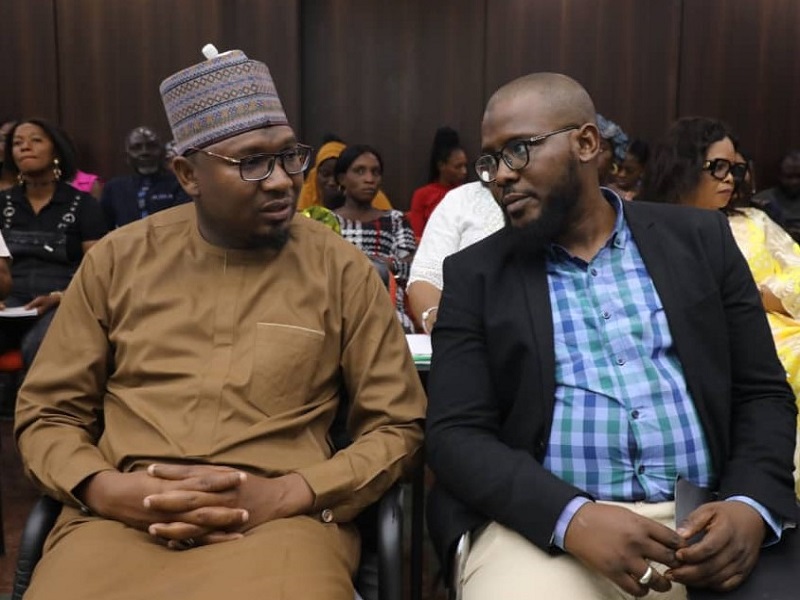 Director General of the National Information Technology Development Agency (NITDA), Kashifu Inuwa has declared that the survival of the 21st century Micro, Small and Medium Enterprises, (MSME) depends largely on the adoption and adaptation of digital technologies.
The Agency is, therefore, calling on entrepreneurs to embrace digital technologies to increase the productivity and profitability of their businesses.
Inuwa expressed this view as a keynote speaker at the 10th edition of Abuja Enterprise Agency's Business 360 Clinics with the theme, "Technology Utilisation and Innovation: Its Effect on SME Profitability and Productivity.
The NITDA DG who was represented at the event by the Acting National Coordinator, Office for Nigerian Digital Innovation (ONDI), Mr. Yakubu Musa, said the effective utilisation of technology by SMEs will result in improved efficiency, and invariably lead to higher productivity, positing that productivity increases when SMEs focuses on progress, rather than perfection.
He maintained that there is a significant impact on the economic survival of the nation if technology is embraced.
According to Inuwa, "Technology utilisation exerts a significant impact on the economic survival of nations, particularly, in today's high-technology market where technological innovations are rapid and disruptive.
"This has become the gains derived from the adoption and adaptation of existing technologies while also investing in the creation of new technologies to ensure sustained growth in Nigeria's SMEs."
While acknowledging that technological progress allows for the efficient production of superior goods and services by SMEs, Kashifu noted that it remains the driver of global economic growth.
"They play a major role in the economies of all the countries in the world by their contribution to national economic growth and employment. SMEs contribute greatly to job creation and overall economic growth," he added.
The DG informed that NITDA has undertaken several collaborative initiatives and programmes that are positively impacting Nigeria's SMEs.
He listed some of the collaborations to include a partnership with Nigeria Export Promotion Council (NEPC), on Digital Marketing for SMEs, Gender Techpreneurship Workshop for Women, a partnership with the AEA on Digital Innovation Training for 300 secondary school students in the Federal Capital Territory, and many more.
Earlier in his welcome address, the Chief Executive Officer of Abuja Enterprise Agency (AEA), Malam Shehu Abdulquadir, described the theme as very apt because it hinged on technological adaptation toward the profitability of SMEs because the outbreak of COVID-19 has brought a lot of distribution which has made technological adaptation compelling.
He stated further that the programme was aimed at supporting the recovery of SMEs from the COVID-19 pandemic, adding that, supporting SMEs after the pandemic would help them gain their traction back.
Abdulquadir revealed that the Agency has disbursed N200 million to 850 SMEs in Abuja and by next month, it is expected to disburse other tranches of USD 3.5 million to over 2,500 SMEs.
He said beneficiaries of the first tranches have retired the grant disbursed by the Agency from the World Bank assuring that "we are going to get more people from diverse stakeholders across all the six councils in the FCT to benefit from it."
NITDA Supports ASF France On Digital Rights Protection In Nigeria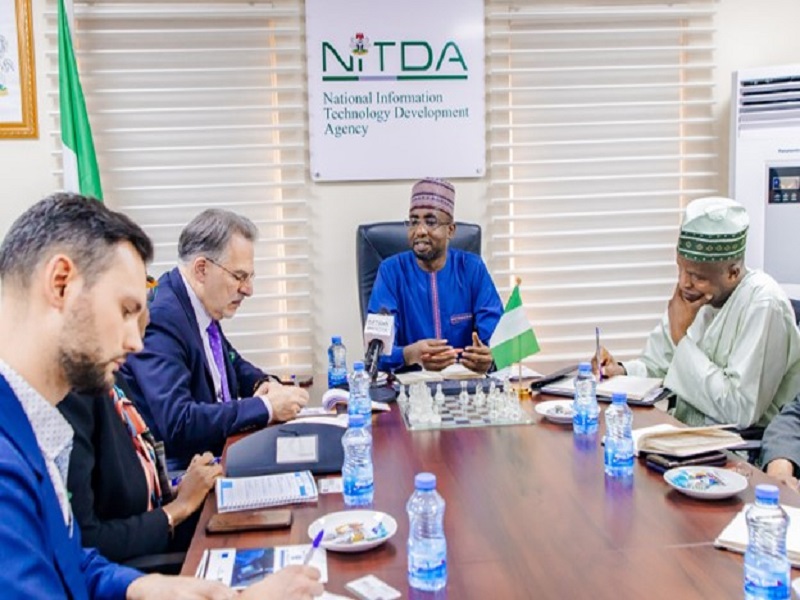 The National Information Technology Development Agency (NITDA) has thrown its weight behind the Avocats Sans Frontiers (ASF) France, on its move towards enhancing digital rights in Nigeria.
Formally known as the e-RIGHTS, the project also enjoys the support of the European Union which also tallies with one of the pillars of the National Digital Economy Policy and Strategy (NDEPS), aimed at achieving a safer cyberspace.
Director General of NITDA, Kashifu Inuwa, while welcoming the delegation led by Ivan Paneff in his office, affirmed that regulations need to evolve just as technology is evolving in order to establish an enabling environment for the enjoyment of digital rights in Nigeria.
Inuwa expressed the alarming rate of risk and threat humanity is exposed to through the advancement of technology, noting that technology is manipulating and controlling everything; and has become the human compass.
According to Inuwa, "Data are being gathered on our lifestyles and choices are being profiled by the search engine we employ on the internet. This in turn is used to project options for our further searches."
He argued further that big techs are more powerful than sovereign nations which is a threat to democracy.
"When the former President of the United States of America, Benjamin Franklin was asked after a convention, what kind of government was agreed on? He said, "call it a republic if you can protect it."
"What he meant by a republic is not the Republican Party ideology, because at that time there wasn't the Republican Party, but republic from the Greek means of ideology which is against a group of people having unaccountable powers over others," he added.
He further stated that today, big techs have an unaccountable power over us because of the data they accumulate to influence decisions and actions, and opined that cyberspace cannot remain an ungoverned space, they need to be regulated.
According to the DG, connectivity should be a right, not a luxury, because if you are not connected, you will be forgotten. Therefore, it is the right time to have all the digital rights or e-Rights, which means human rights in the internet era.
"NITDA is focusing more on how it can provide regulatory instruments that will help increase accountability. This is why we have the code of practice for interactive platforms," he said.
Earlier, Ivan Paneff, elaborated on the project stating that the e-RIGHTS project is aimed at promoting the rights of Nigerians in the digital space, harnessing opportunities, and addressing challenges provided by new technologies.
He said there are expectations that the project will respond directly to the needs of Nigerian youths, activists, journalists, online news platforms, bloggers, social media influencers, human rights defenders, and active citizens to access the free and open internet.
He further noted that digital rights are human rights that are applicable in the Digital Sphere. He agreed with the NITDA boss that government, businesses, and individuals must demonstrate the utmost respect for Human Rights offline and online.
"The e-Right will provide a safe online platform for human rights defenders to report and monitor issues of digital right breaches including data privacy breaches, cyber threat, internet shutdown and threat to social media space and to ensure prompt response to cases reported," he added.
Ivan disclosed that the e-RIGHTS project would be implemented in partnership with Spaces for Change and Centre for Information Technology Development (CITAD), and the action will take place in four (4) implementation areas including the Federal Capital Territory- Abuja, Lagos, Kano, and Imo States.
NiRA, EFCC Sign MoU To Train Personnel On Cyber Security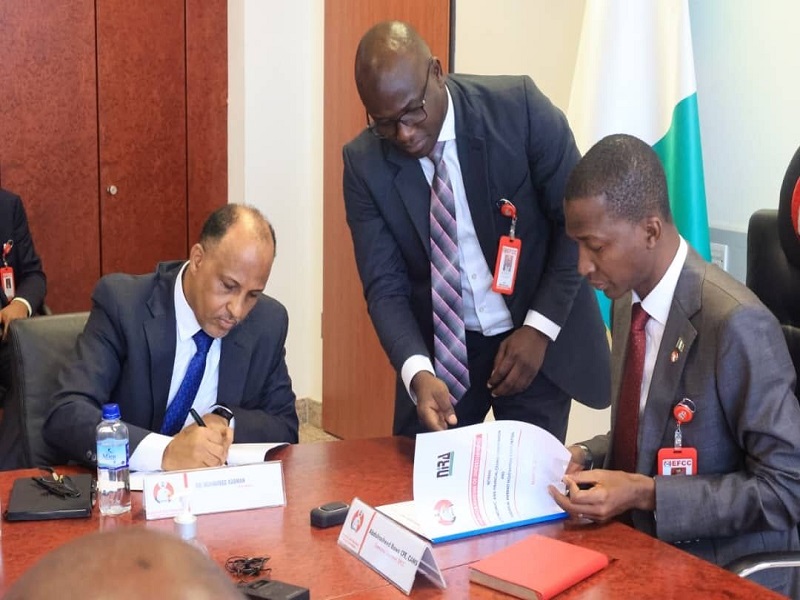 The Nigerian Internet Registration Association (NIRA) has signed a Memorandum of Understanding (MoU) with the Economic and Financial Crimes Commission (EFCC), to provide cyber security training for the personnel of the EFCC and other national security organisations.
NiRA is the registry for .ng Internet Domain Names, responsible for and maintaining the database of names registered in the .ng country code Top Level Domain.
The Executive Chairman of the EFCC, Abdulrasheed Bawa, speaking during the MoU signing ceremony at the EFCC Head Office, Jabi, Abuja, reiterated the resolve of the Commission to build the capacity of the personnel to effectively combat the emerging trends in cyber security.
The Nigerian Internet Registration Association, NIRA delegation to the ceremony, was led by its President, Muhammed Rudman.
Bawa said the MoU would further boost the understanding of his personnel on the modern trends in cyberspace and assist the Commission's investigations.
"We are very proud to collaborate with you because we realize that part of our mandate is collaboration. We need relevant stakeholders whether in government or private sector to achieve our mandate," he said.
The EFCC boss, while expressing delight over the collaboration, said that the EFCC had a well-equipped Academy to sustain the training.
---
"I find this MoU very appealing. I accept your collaboration and we are ready to start as soon as possible.
"We have a well-equipped Academy to carry out this training and I advise that the training is not only onsite but also online so that many people can join, and even other agencies can benefit from this using the same platform," he added.
Earlier, the President of NIRA, Muhammed Rudman while providing some insight into the goals of NiRA, stated that the purpose of the MoU was to strengthen collaboration between his Association and the EFCC.
According to him, there was a huge gap between NIRA and law enforcement agencies, which needed to be bridged.
"We have law enforcement agencies locking up for Registrars when there are cyber security issues in terms of websites, based on the crimes perpetrated by end users.
"So, to protect our Registrars from having challenges with law enforcement, we identify EFCC as the right partner to provide capacity building to address these gaps in terms of cybersecurity awareness and general knowledge of ICT," he said.
He added that when the MoU was fully implemented it would benefit not only the EFCC but other agencies as well.
"To be honest with you, we want to kick-start this project as soon as possible to give high-level capacity building on the internet and how it works, to address the needs of Law Enforcement Agencies, using EFCC as an umbrella body to bridge the cybersecurity gap," Rudman said.