Signal, Telegram Downloads Soar After WhatsApp Personal Data Share Notice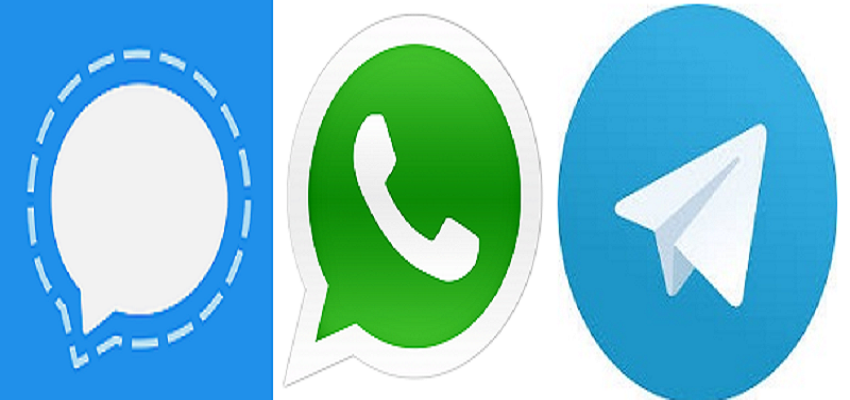 Signal and Telegram, WhatsApp's rivals got massive boosts after the messaging app announced last week that it would make users share some personal data with its parent company, Facebook.
Recall that WhatsApp told users they would have to agree to let Facebook and its subsidiaries collect WhatsApp data – including phone numbers and locations – before February 8 or lose access to the app.
But WhatsApp has since clarified that this affects users only outside the European Union and the UK and said that the change "does not affect the privacy of your messages with friends or family in any way."
However, data from app-analytics firm, Sensor Tower shows Signal, a rival encrypted messaging service, saw an enormous surge in user numbers following WhatsApp's announcement.
"From January 6 to January 10, Signal saw approximately 7.5 million installs globally from across the App Store and Google Play," a Sensor Tower representative told Insider.
This represented a 4,200% increase from the previous week.
Signal received significant publicity following WhatsApp's announcement, with public figures including Elon Musk and Edward Snowden endorsing the app.
Musk tweeted "use Signal," which had the unexpected side effect of sending stock for an unrelated company, Signal Advance, soaring by 11,700%.
The encrypted-messaging service, Telegram saw even more users flock to its service. In the same time period, it amassed 9 million new users, up 91% from the previous week.
For both Signal and Telegram, the biggest growth market was India.
Signal saw 2.3 million installs in India – more than 30% of its total new installs. India accounted for 1.5 million of Telegram's installs, or 16% of all installs.
For Signal, the second-biggest market was the US, where users installed it about 1 million times.
WhatsApp has scrambled to try to allay public concerns about its app's privacy since Wednesday.
"We want to address some rumours and be 100% clear we continue to protect your private messages with end-to-end encryption," the company said in a statement on Monday.
"We want to be clear that the policy update does not affect the privacy of your messages with friends or family in any way.
"Instead, this update includes changes related to messaging a business on WhatsApp, which is optional, and provides further transparency about how we collect and use data," WhatsApp added in an FAQ on its website.
WhatsApp Responds To Concerns Over Privacy Policy Update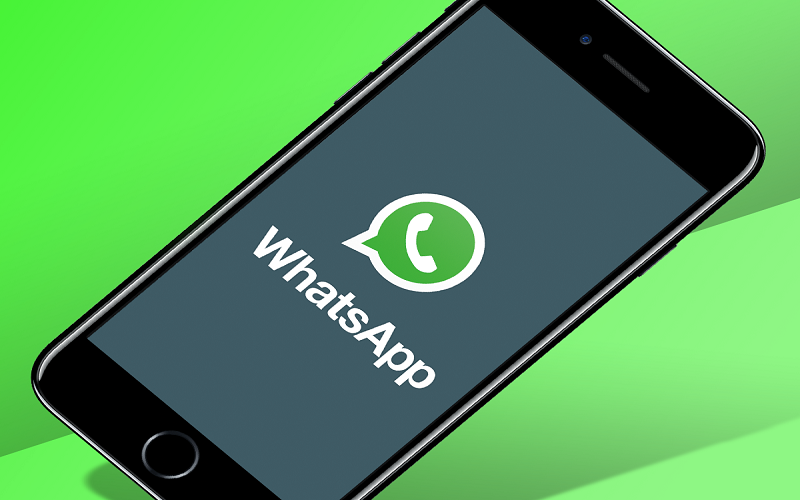 WhatsApp this week published an FAQ clarifying the terms of its updated privacy policy and responding to concerns that the firm behind the text-messaging app shares personal information with parent company Facebook.
WhatsApp noted the update doesn't affect the privacy of messages with friends and family, and instead relates to messaging businesses through the platform, according to a report by CNET.
The company also said the update "provides further transparency about how we collect and use data."
WhatsApp emphasized that neither it nor Facebook can see users' private messages or hear their calls, noting that it also doesn't keep logs of who people message or call, can't see your shared location (neither can Facebook), doesn't share users' contacts with Facebook and keeps WhatsApp groups private, according to the FAQ.
The publication of the FAQ follows calls from privacy advocates, concerned users and, notably, Elon Musk, to ditch the Facebook-owned messaging app and instead opt for encrypted messaging apps like Signal.
WhatsApp says personal messages are also protected by end-to-end encryption, but it has for years openly collected certain user data to share with Facebook.
Telegram, another secure messaging app, on Tuesday said it surpassed 500 million active users. It noted that in just the last 72 hours, it gained more than 25 million new global users.
Under WhatsApp's privacy policy, businesses have the option to use "secure hosting services from Facebook to manage WhatsApp chats with their customers, answer questions, and send helpful information like purchase receipts," WhatsApp says.
If you communicate with a business, it can see what you're saying and then use that information for marketing, which could include advertising on Facebook.
WhatsApp says it clearly labels conversations with businesses that use Facebook's hosting services.
Additionally, for users who interact with Facebook's Shops commerce feature via WhatsApp, their shopping activity can be used to display related ads on Facebook and Instagram.
WhatsApp says this feature is optional and that when you use it, "we will tell you in the app how your data is being shared with Facebook."
Lastly, if you find an ad on Facebook with the option to message a business through WhatsApp and then do so, Facebook could use the way you interact with that ad to show more related ads on the social platform.
WhatsApp head Will Cathcart tweeted on Friday: "With end-to-end encryption, we cannot see your private chats or calls and neither can Facebook. We're committed to this technology and committed to defending it globally."
I've been watching a bunch of discussion this week about the privacy policy update we're in the process of making @WhatsApp and wanted to share some thoughts.

Thread 👇

— Will Cathcart (@wcathcart) January 8, 2021
I want to share how committed everyone @WhatsApp is to providing private communication for two billion people around the world. At our core, that's the ability to message or call loved ones freely protected by end-to-end encryption and that's not changing.

— Will Cathcart (@wcathcart) January 8, 2021
Nigeria's Digital Economy: VP Osinbajo, Facebook Host Fireside Chat At UN General Assembly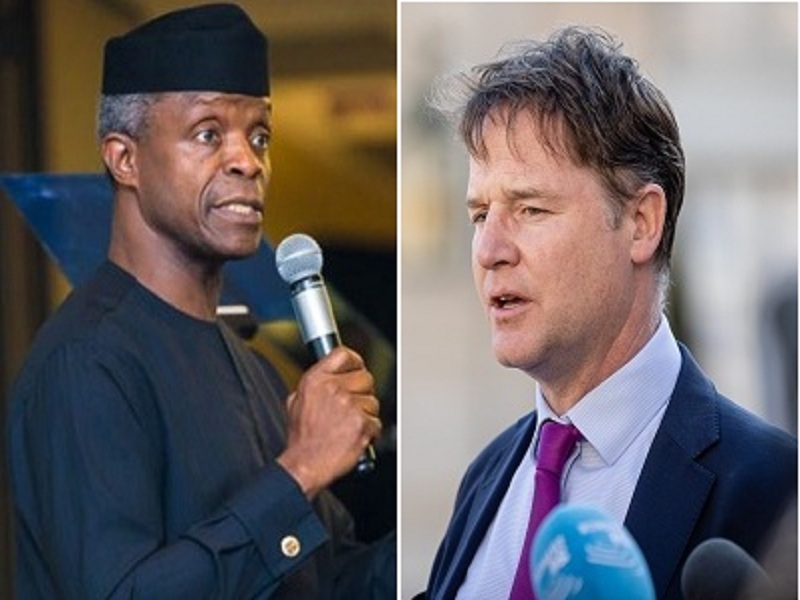 Prof. Yemi Osinbajo, Vice President of Nigeria, and Facebook's Vice President of Policy and Communication, Nick Clegg, are set to hold a virtual fireside chat on Facebook LIVE, today, the 18th of September, 2020.
Hosted as part of Facebook's activities during the UN General Assembly, and moderated by Omowale David-Ashiru, VP Global Operations, Andela, this session will explore the growth of Nigeria's digital economy, the investments both parties are continuing to make in the country and Facebook's role in economic development across Sub-Saharan Africa.
As the Chair of Nigeria's Economic Sustainability Committee, VP Osinbajo will highlight the importance of digital technologies, innovation hubs, and private equity funding in ensuring economic growth and development in the country, whilst sharing further insight into Nigeria's Post-COVID Economic Recovery Plan (ERP).
The 45-minute event will be streamed on Facebook Live.
Facebook Launches Avatars Across Sub-Saharan Africa
In a bid to give people new ways to express themselves online, Facebook Monday launched Avatars in Africa.
Avatars are digital personas that enable people to engage across Facebook and Messenger in a more personal and dynamic way.
"You can use your personalised avatar to share a range of emotions and expressions via a digital persona that is unique to you," Facebook said in a statement.
Facebook noted that there are many ways people can use their avatar including in comments, Stories, Messenger and soon, text posts with backgrounds too.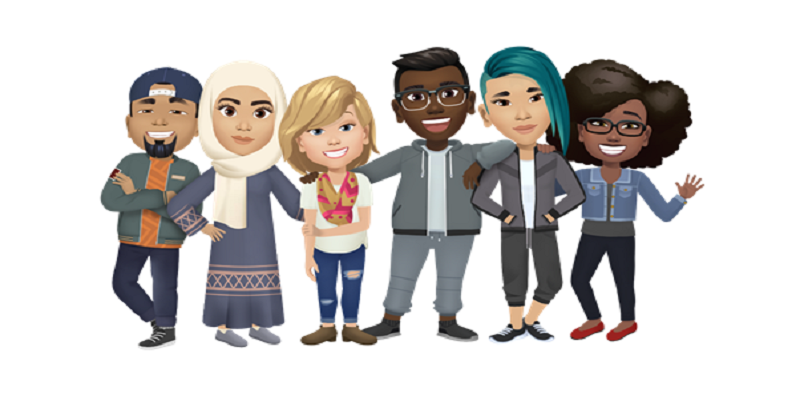 "With so many emotions and expressions to choose from, avatars let you share your authentic reactions and feelings with family and friends across the app. You can customise your avatar with hairstyles, complexions, outfits, COVID-19 support stickers and more," Facebook further said.
The social media giant said that for people to create their avatar, they should go to the Facebook or Messenger comment composer, click on the "smiley" button, and then the sticker tab. Click "Create Your Avatar".
"Facebook is home to some of your most personal content and we want to allow people to share and react to that content in the most personalised way possible," says Nunu Ntshingila, Regional Director, Facebook Africa.
"We're excited to give people more options to convey their identity on Facebook, allowing them to share in a more personal, light-hearted way."
Avatars include hundreds of global sticker packs and integrations with GIF providers and can also be shared across Facebook and Messenger by:  Setting as Profile Picture; Sharing to News Feed; and Using on Gaming Profile.