Radio Station Was Commissioned On Wednesday

Skills 87.7FM Is Owned By Prof. Greg Ibe, Proprietor Of Gregory University, Uturu
Okigwe, a hilly town in Imo State was agog today (Wednesday, August 23, 2023) as a new radio station, Skills 87.7FM was officially commissioned, reports Digital TimesNG.
The commissioning ceremony was performed by the Zonal Director of the National Broadcasting Commission (NBC) Enugu zone, Mrs. Ijeoma Theo-Obodo in the presence of prominent Nigerians, including the Imo NUJ chairman, Mr. Ifeanyi Nwanguma.
Skills 87.7FM, the first radio station to transmit from Okigwe, is licensed to Prof. Gregory Ike Ibe, Founder/Proprietor of Gregory University, Uturu.
In his address at the occasion, the proprietor of the radio station, Prof. Gregory Ibe said the event marked a significant milestone in the journey towards fostering the growth and development of the city of Okigwe and described the station as a beacon of information, culture, and empowerment.
He said the emergence of Skills 87.7FM Okigwe was a vision rooted in a deep commitment to education and skills empowerment that led to the establishment of Gregory University Uturu, an institution that stands not only as a centre of academic excellence but also as a catalyst for positive change in the Southeast region.
"It is with the same spirit of innovation and dedication that we bring forth Skills 87.7FM. This radio station is not merely a collection of transmitters and equipment; it is a platform for connection, collaboration, and empowerment.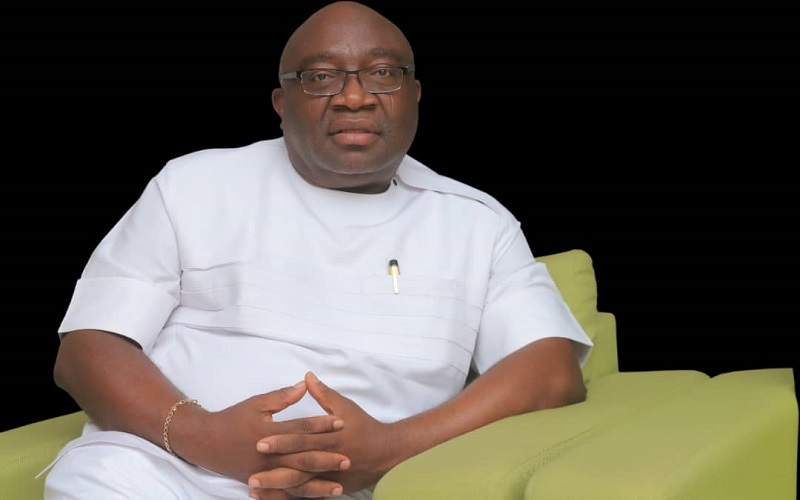 "Just as education has the power to transform lives, we believe that information has the potential to shape communities while driving societal progress and development. Subsequently, Skills 87.7FM will serve as a bridge, connecting our diverse community with the knowledge, culture, and stories that define us," he said.
Ibe assured that through informative programmes, engaging discussions, and entertaining content, Skills 87.7FM will bring people closer together, fostering a sense of unity and shared purpose, noting however, that the aspirations of the founders extend beyond the airwaves but envisions a station that is a hub for nurturing talent and skills, providing a space for local voices to be heard, and offering a platform for the exchange of ideas that can fuel innovation.
"As we embark on this exciting journey, I want to extend my gratitude to our Governor, Distinguished Senator Hope Uzodinma for his massive infrastructural development in different parts of Imo state, and especially for pioneering the transformation of Okigwe. I must confess that the Governor's efforts in the area of rebuilding public infrastructure continue to encourage private participation as we all join hands to achieve the supreme task of communal development.
"In addition to Skills FM, we are also currently building our 1000-bed capacity Teaching Hospital Complex at Ezinnachi. When completed, it promises to be the biggest tertiary health facility within the South East and South-South regions.
"Today's ceremony, therefore, is a celebration of the juicy fruits of partnership between the government and the private sector for the good of the people. Skills 87.7 FM is a testament to our unwavering commitment to the development of the entire Old Okigwe region. Through quality programming, the station will deliver entertainment, enlightenment, and education, deploying a team of experienced On Air Personalities," Ibe said.
He assured that with the establishment of Skills 87.7FM, a new chapter of advancement, unity, and shared prosperity will be written in Okigwe, Imo State and Nigeria at large.
The commissioning ceremony was witnessed by some academic staff of Gregory University Uturu, traditional rulers, political and religious leaders, including the Chairman of the Abia State All Progressives Grand Alliance (APGA), Ambassador Sunday Onukwubiri, media practitioners, and students among others.