Spotify Launches EQUAL's Music Programme
Ghana's Gyakie Emerges First African singer to join the global programme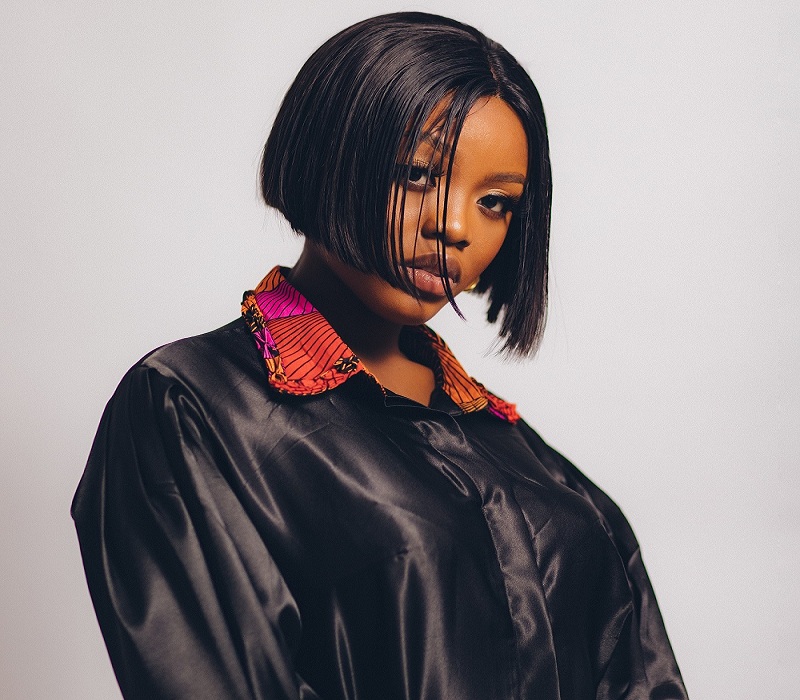 Spotify recently unveiled its EQUAL hub in celebration of International Women's Day.
On the heels of this launch, the leader in all things audio will now extend its global commitment to fostering equity for women in music with its new EQUAL Music Programme debuting today.
The global initiative is uniquely designed to foster gender equity in music by adapting and extending the cumulative blueprint of Spotify's successful programmes into a cohesive experience – supporting female creators under one brand.
Only 1 in 5 artists in the charts are women, a stark contrast to how integral women's influence is to Spotify's success today and the music industry at large.
Spotify takes the responsibility of upending these disparities seriously and believes the first step towards amplifying the work of all creators identifying as women is to extend critical resources to this community to create opportunity.
Speaking on the initiative, Phiona Okumu, Spotify Head of Music Sub-Saharan Africa said, "In a time where we as a society are re-examining equity on so many levels, Spotify is prioritising its goal to make female faces and voices seen and heard.
"Our goal is to lead by example, joining hands with the African music industry stakeholders with the means and platform to help elevate the next generation of women in the music industry to deserving new heights."
Spotify's inaugural class of EQUAL artists kicking off the programme includes Ghanaian Afrobeats & Afro-fusion singer, Gyakie, who is the first African creator to be selected for the program.
The 20-year-old singer who recently released her debut EP 'Seed' has not only gained popularity in Ghana but in Nigeria and Kenya where her single 'Forever', is a chart-topping fan favourite, with its remix featuring Omah Lay not far behind.
"I am deeply honoured to be the first African woman to partner with Spotify for EQUAL. This is huge for so many women across the continent and the entire globe. I don't take this lightly at all.
"Navigating an industry, where the voices of women can easily be drowned out, I'm committed to playing my part…with volume," says Gyakie on her inclusion in the program.
Other female artistes selected for the inaugural class include American rapper, Saweetie, Brazillian pop artiste, DUDA BEAT, British singer-songwriter, Griff, Mexico's Natalia Lafourcade and German singer Zoe Wees – Global Artiste of the Month.
IPOB: NBC Fines Channels TV, Inspiration FM N5m Each For Infractions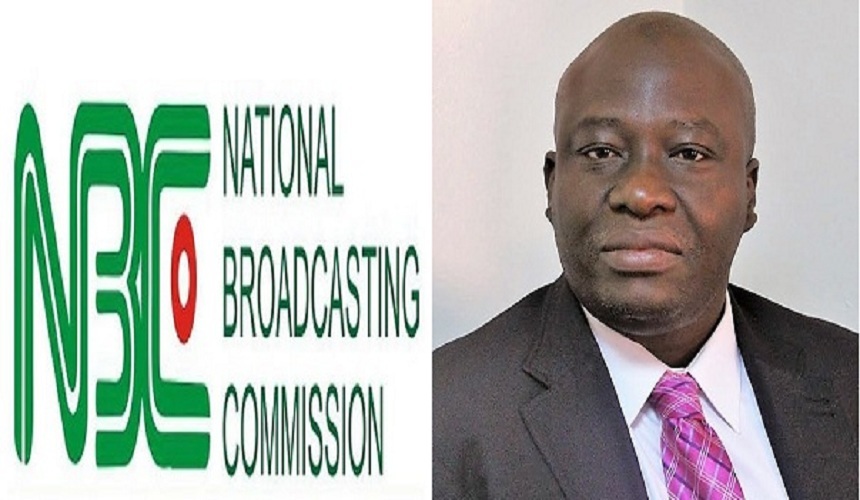 The National Broadcasting Commission (NBC) has fined Channels TV and Inspiration FM Lagos N5 million each for infractions of the Nigeria Broadcasting Code.
Acting Director-General of the NBC, Professor Armstrong Idachaba, made this known in a statement made available to the media, on Thursday in Abuja
Idachaba recalled that NBC on Monday, April 26, served Channels TV a letter indicating the station's culpability and liability for infractions of the Code in respect to its broadcast of "Politics Today" of Sunday, April 25.
He noted that the station violated Sections 3.11.1(b) and 5.4.3 of the Nigeria Broadcasting Code.
In the same vein, Idachaba said on May 2, in its World Report, Inspiration FM Lagos aired a broadcast of the Indigenous People of Biafra (IPOB) making secessionist claims in breach of 3.11.1(b) and 5.4.3 of the Code.
He said Channels TV and Inspiration FM broadcast secessionist, divisive, violent and inflammatory comments.
"Section 3.11.1(b), the Broadcaster shall ensure that no programme contains anything which amounts to subversion of constituted authority or compromises the unity or corporate existence of Nigeria as a sovereign state.
"Section 5.4.3, in reporting conflict situations, the broadcaster shall perform the role of a peace agent by adhering to the principle of responsibility, accuracy and neutrality," he said.
The Acting DG noted that the violations of the identified sections, being a 'Class A' offence, attracts sanctions in section 15.2.1 of the Nigeria Broadcasting Code which provides "Immediate order of suspension of broadcast services; suspension of licence and immediate shutdown and seal up of transmitter, revocation of licence, seizure and forfeiture or transmitting equipment
"(In) 15.5.1: the following penalties shall apply in respect of a breach committed by the broadcaster: light, N200,000 to N500,000; heavy, N500,000 to N4,999,000; severe, N5,000,000."
He said that other countries in the world had taken measures through regulations and the law to curb excesses including the destruction of lives, property and the unwanton breakdown of law characterised by a negative broadcast of terrorist groups such as the IPOB.
The United Kingdom Government, he said, took action against the IRA and banned it from airing inflammatory and divisive rhetoric to its use audiences.
"Following the announcements of liability to the sanctions stated in 15.1.1 and 15.1.2 both stations have accepted culpability for the infractions and earlier offered unreserved apologies for the breaches.
"Following the announcements of liability to the sanctions stated in 15.1.1 and 15.1.2 both stations have accepted culpability for the infractions and earlier offered unreserved apologies for the breaches.
"The NBC has reviewed the appeals and apologies from both stations and has decided to set aside the option of suspension of licence.
"The Commission has, however, directed both stations (Channels TV and Inspirational FM) to pay N5 million penalty each to serve as a deterrent," Idachaba said.
Ayoba, African Messaging App Celebrates Second Birthday With 5.5m Users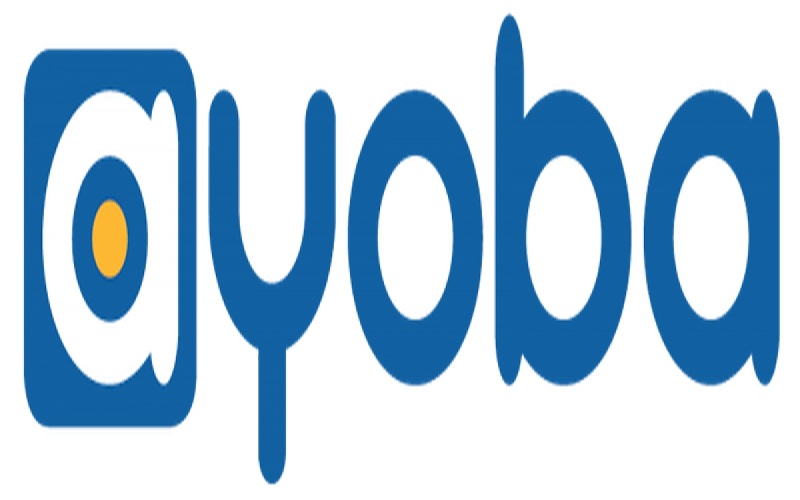 Ayoba, the African messaging app, has announced the launch of a new version of its Android app (0.38) which offers users access to voice and video calling.
This comes as the app celebrates its second birthday on the 4th of May 2021 with a user base of 5.5 million monthly users and an award for Best Mobile application late last year.
The updated app is already live and in use and is quickly proving popular, with thousands of calls going out across the world every day.
"Users have been asking us to support VoIP (Voice over Internet Protocol) calls pretty much since day one," says Nolan Wolff, Head of Ayoba.
"And we are extremely pleased to be able to answer their call with this new release. All that's required is for both parties to upgrade to the latest version of the Android app. This is available immediately from the Google Play Store and our website at ayoba.me."
Ayoba has also launched 'ayoba lite', allowing users to message contacts from within a standard web browser, either from their desktop or a compatible smartphone.
Ayoba lite is designed as a 'space saver' for users who are short on memory space on their device and prefer not to download the app.
"Ayoba lite has been built as a progressive web app (PWA)," explains Wolff.
"This allows us to provide much the same core functionality as our full-featured Android app but contained within a standard web browser. This makes ayoba accessible to a very broad audience and we expect to reach an entirely untapped market segment.
"The initial Beta version of the PWA is independent of the Android app but it will evolve to allow a user to easily switch between platforms."
Ayoba lite can be accessed on web.ayoba.me.
"5.5 million users is an immense milestone for a two-year-old application," says Olivier Prentout, Head of Consumer Marketing at ayoba.
"It's crazy to think that two years have gone by since we launched in Cameroon as our first territory and initial partnership with MTN.  The app has changed so much, adding channels, music, games, micro-apps, MTN MoMo in some territories and more.
"Localisation has been a key focus for us and we are very proud that users can access the app in 22 languages."
Prentout continues, "We have over 130 content channels in 7 languages including Arabic, Dari, Pashto, IsiZulu, English, Kinyarwanda and French to name a few.  There is something for everyone. Help is available to all users with our in-app How To channel or via our virtual assistant Aya."
The two years have indeed been very busy, and also very rewarding, culminating in the achievement of the Africa Digital Award for Best Mobile Application in November 2020, in a voting process involving both industry judges and the public.
The company recently reassured its users that it's not possible for messages in the app to be read by anyone, or shared with any third parties. The app features peer-to-peer private messaging which is end-to-end encrypted.
A user's contacts and location are only available to other users if explicitly shared by the account owner. Users can feel confident that their private data will remain private, and is treated with the utmost care and respect.
More information can be found in ayoba's comprehensive Privacy Policy at ayoba.me/privacy-policy.
In partnership with MTN, MTN customers are automatically allocated free data to use ayoba features. Allowances range from 50MB daily to unlimited usage, depending on the country (with the exception of Benin).
Free data allocations can be used for all activities available in the app – including messaging, browsing, gaming and listening to music, and customers can also download the app data free at www.ayoba.me. Users are advised that voice and video calls are excluded from the free data provisions.
Ayoba is enjoying a busy 2021, with many upgrades and additions planned to its extensive list of features, including exciting new content in Channels and local MicroApps from across Africa.
MY!, A Social Media Platform For Africans By Africans Launches May 2021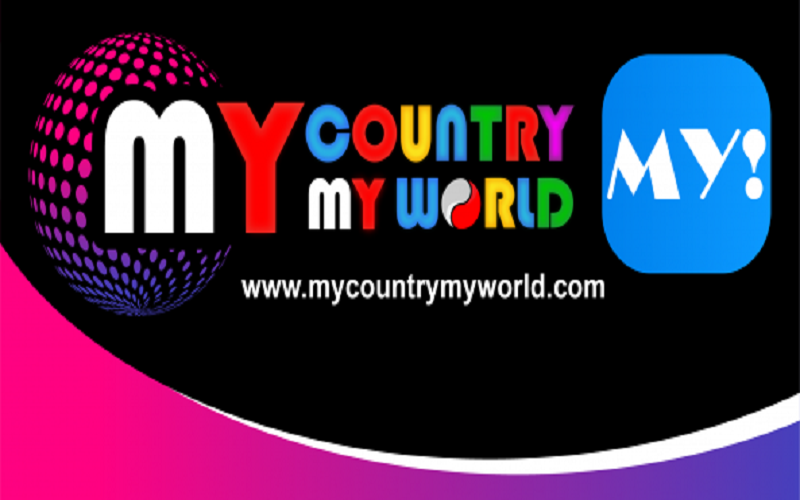 MyCountry MyWorld is set to launch MY!, a social media platform for Africans by Africans providing possibilities in world exploration by giving users the opportunity to bring their country and world to each other. MY!, will be launched in May 2021.
"Having developed the app over a period of two years, with a series of tests; we are now confident that the app is ready to be released to the world," Samuel Zean Jr, Co-founder, MY!
With over 4 billion internet users across the world and growing by 332 million in the past 12 months and more than 900,000 new users each day, MY! presents a platform where these users especially from developing economies can tell their story their own way and own the platform.
Globally, internet user numbers are growing at an annual rate of more than 7½ per cent, but year-on-year growth is much higher in many developing economies.
"Majority of Africans complain of how African nations are portrayed by the western countries on both traditional media and digital media. The MY! app is developed by Africans for Africans to help change this narrative. Whereby, everyone is given a chance to tell their story their way," Samuel Zean Jr, Co-founder, MY! said.
MY! is an inclusive social media platform that appeals to all age groups. The app provides unmatched user experience, engagement, interaction and entertainment.
The app's interface is user friendly and easy to navigate through. It enables users to share content effortlessly, by providing feedback and updating a post status. It simplifies the collaboration between users and gives them the full visibility of content created.
Developed and founded by a small group of self-funded African immigrant community from Liberia and Sierra Leone who reside in Minnesota, the app is meant to take on both Facebook and Instagram.
"In a time of so much unrest, it brings hope to many seeing this diverse group of people coming together to create something special for the world," said Adam Borgerding, VP of Operations, MY!
Furthermore, the app gives users the opportunity to retain the rights of authentication for their work. MY! allows its users to maximize their creativity to the maximum and rewards them for every uploaded post shared.
The app enables users to represent their country by showcasing an individual's country's unique attraction sites, features, wildlife, culture, cuisine, art, skills, talent, stories, business hustle, history and so much more.
MY! will officially launch on May 10th, 2021 and will be readily available on Google Play and Apple Store.