Standard Bank Partners Flutterwave For Digital Payments Solutions In Africa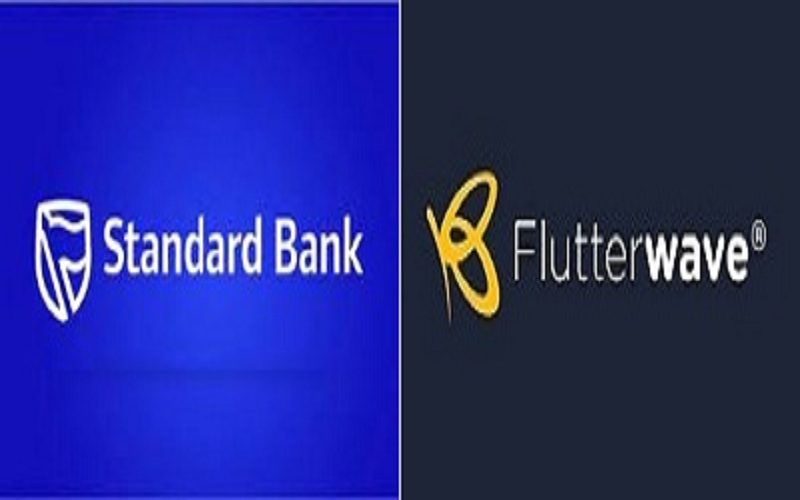 Standard Bank has partnered with African fintech company Flutterwave to build digital payments solutions for the different markets the bank operates in.
The two will collaborate to build e-commerce, card issuing, payments, collections, USSD, lending, and buy-now-pay-later capabilities for customers in Nigeria, Zambia, Tanzania, Uganda, Ghana, Mauritius, Cote D'Ivoire and Malawi.
The integration will help customers including individuals, SMEs, large companies, and institutions to fully leverage the power of digital payments and e-commerce to grow their businesses.
"Today's announcement is an important step in Standard Bank's platform journey expanding from our leadership position in traditional financial services to meet clients on the digital platforms where they are shopping, socialising and doing business," Margaret Nienaber, Chief Executive Officer of Client Solutions at Standard Bank said.
Nienaber said partnerships with innovative fintechs like Flutterwave underpin the bank's strategy by integrating its scale and expertise across the African continent with the services and offerings of its partners to offer an expanded range of solutions, delivered in a seamless manner to its clients.
"We are proud that Flutterwave's white-label services power digital efforts for top banks in Africa. Our partnership with Standard Bank demonstrates that fintechs and banks are not competitors but trusted partners with the key focus being the customer.
"We plan to grow financial and digital inclusion through this partnership and in the long run, we expect to generate more jobs in the digital economy and enable rapid business growth across the continent," said Olugbenga GB Agboola, Founder and Chief Executive Officer of Flutterwave.
With this partnership, Standard Bank says it will provide agile tech solutions to its customers to help them grow their businesses online and offline.
This partnership denotes the unique collaborative relationship that exists between banks and fintechs across Africa where the customers' needs and satisfaction take utmost priority.
Reinforcing the importance of the partnership to clients across the continent, Yinka Sanni, Chief Executive of Africa Regions at Standard Bank said: "Standard Bank has an almost 160-year history of serving clients and supporting economic development in Africa.
"Today, we are the largest financial services group on the continent, with powerful scale advantages and strengths. Coupled with the innovation offered by Flutterwave, we can deliver real impact and growth opportunities to clients across the continent. We believe when our clients grow, Africa grows."
KongaPay Projected To Reach 3m Subscribers By 2022
KongaPay, a Central Bank of Nigeria (CBN)-licensed fintech platform, is on course to grow its active subscriber base to over three million by 2022 if the data released by the company is anything to go by.
The mobile money platform, the leading provider of digital services for e-commerce shoppers in Nigeria, is one of the thriving subsidiaries within the Konga Group, Nigeria's e-commerce giant.
Feelers from within the company indicate that KongaPay was recently repositioned to take a greater share of the payments market in Nigeria, a development that has seen the platform taking the fintech space by storm.
The move has seen KongaPay – which has witnessed an astronomical 400% rise in adoption, growing from about 272,000 to 1.1 million subscribers within a space of fewer than three months and from a paltry 81,000 wallets at the point of acquisition in 2018 by the Zinox Group – now on its way to tripling its subscriber numbers in the next one year to over three million.
Furthermore, the management of KongaPay is also targeting an ambitious growth in active usage by 25% in 2022.
Worth emphasizing is the fact that the fintech platform has not only expanded its suite of offerings but is equally set to roll out additional smart features of great products and services offerings, a point further espoused by VP, KongaPay, Isa Aliyushata.
"KongaPay is set to take a greater share of the market, in line with the exciting offerings on the cards which we are set to unveil soon. We have not only enjoyed greater engagement and increased transactions from our existing subscribers but have also seen a huge leap in adoption by new subscribers.
"KongaPay is currently growing at a rate of 400% month-on-month and we are envisaging our subscriber base to hit and possibly exceed the three million mark by 2022.
"This is all down to the hard work still ongoing behind the scenes to make KongaPay the payment platform of choice for millions of Nigerians, the loyalty and confidence we have enjoyed from Nigerians, as well as the smart features and additional products and services we are adding to our growing bouquet of offerings.
"As we continue to take pride in our great vision to constantly solve the challenges of the payment ecosystem globally, KongaPay remains relevant in the minds of its customers with great innovation and hybrid technology solutions," he stated.
Meanwhile, KongaPay was recently identified by Statista, a globally renowned market and consumer data firm, as the leader in providing e-payment services for e-commerce transactions in Nigeria and a foremost enabler of online shopping in Africa's biggest market.
A robust and reliable digital payments platform, KongaPay offers a long list of services to subscribers including cardless withdrawals for all banks in Nigeria, money transfer to individual accounts or various accounts at once, receiving payments from customers, creditors or benefactors through a variety of means.
It is also a platform for airtime purchase from various telcos or network providers such as MTN, Airtel, Glo and 9Mobile, etc., payment for or renewal of internet subscriptions, recharge and payment for electricity digitally, renewal of cable TV subscription including DSTV, GOTV, IrokoTV, etc., payment for flights, travel and hotel accommodation, funding of sports betting, lottery and gaming accounts, while also functioning as a mobile money wallet, among others.
KongaPay is also at the forefront of promoting financial inclusion across the reached, the unreached and under-served segments of the populace.
Specifically, the platform is deepening the scope of Point of Sales (POS) transactions in Nigeria with the aggressive deployment of mobile money agents across the nooks and crannies of Nigeria, with the platform confident of adding 10,000 POS agents nationwide by end of the financial year 2022.
Launched in 2015, KongaPay debuted as a pilot product in partnership with Nigerian commercial banks in response to concerns expressed by customers about the confidentiality of their details while trying to make payment for products on the Konga website.
Since its inception, the platform has grown immensely and under the drive of the new management of Konga, is leading the newfound appetite for digital payments among e-commerce patrons and other subscribers, processing tons of transactions daily.
The company has also recently extended its services to Nigerians in the Diaspora, many of whom have often struggled to find a reliable way to extend support to their families and relatives back home, make payments to suppliers or even receive payment for the goods and services they sell locally.
Flutterwave Opens 2 Euro-Africa Payment Remittance Corridors On Stellar Network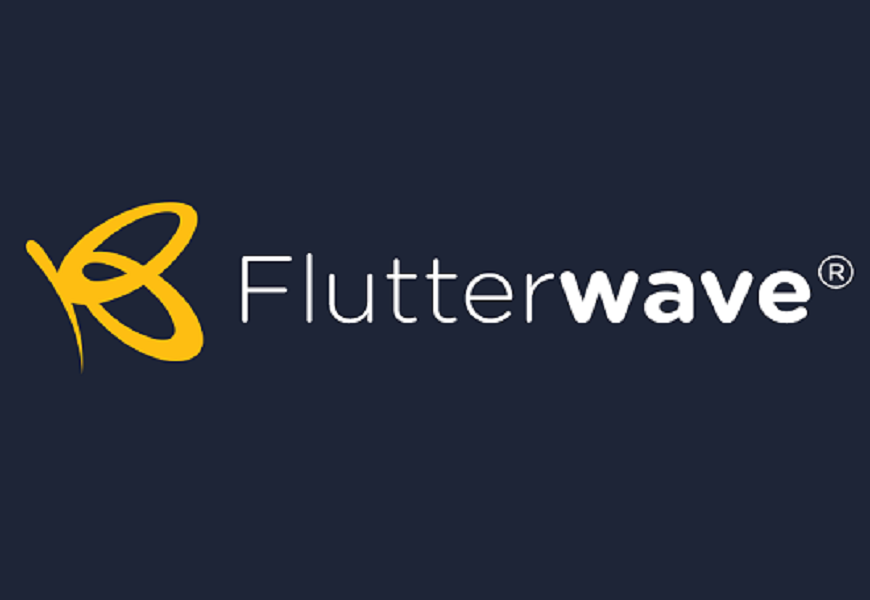 Flutterwave, a global payments technology company, has launched two new remittance corridors between Europe and Africa on the Stellar network.
Working with TEMPO, Flutterwave is leveraging the Stellar network and Stellar USDC to simplify remittances in Africa.
Opening these new corridors will greatly benefit businesses focused on building more efficient, cost-effective remittance services, contributing to a stronger, more inclusive Pan-African digital payments infrastructure.
Flutterwave plans to extend Stellar-based capabilities to additional African countries as it continues to grow the number of currencies it supports.
"It is more expensive to send money to sub-Saharan Africa than to any other region in the world,"  said Olugbenga Agboola, CEO at Flutterwave.
"Our new payment corridors on Stellar will allow us to continue expanding the Flutterwave network to bring all-important, cost-effective money transfer services to African business owners."
Connecting Stellar-based businesses like Flutterwave and TEMPO — which also has a significant, complementary user base in Africa — creates an efficient and affordable Pan-African payments infrastructure, supporting the Stellar Development Foundation's mission to create equitable access to the global financial system.
With these payment rails in place, Stellar continues to establish itself as a mature, viable digital alternative to traditionally lengthy and expensive methods for sending remittances.
According to TEMPO CEO, Suren Ayriyan, "We're excited to partner with Flutterwave to extend our service ecosystem into Africa using Stellar rails. Customers across Europe will be able to send funds faster and at a lower cost to support their families and conduct business in Africa, landing funds right into their local bank account.
"We hope to continue working with Stellar anchors to exponentially increase our currency corridors and offerings, providing cheap, secure and fast global money transfers to all TEMPO customers, both existing and new."
"This partnership marks a further step in our efforts to harness the power of technology to make financial services more inclusive and affordable for underbanked individuals worldwide," said Denelle Dixon, CEO and Executive Director of the Stellar Development Foundation.
"Flutterwave is doing important work in a region that has been historically underserved, and SDF is committed to helping them create a tangible impact on financial access and inclusion across the African continent and beyond."
Sparkle Raises $3.1M Seed Round
The all-Nigerian funding round will see lifestyle fintech platform invest in infrastructure and scale across the Diaspora
Sparkle, a mobile-first digital bank that provides financial, lifestyle and business support services to Nigerians across the globe, has raised an oversubscribed seed round of $3.1m [N1.3BN] from an all-Nigerian group of investors.
The investors include Leadway Assurance, Trium Networks and a number of Nigerian HNIs.
This follows a previous friends and family pre-Seed round totalling $2m [N857m], bringing Sparkle's total funding to $5.1m [N2.1bn].
The new investment will be used to scale the platform's talent teams across engineering, financial risk and marketing departments and investing in its automated back end processes and digital infrastructure.
Since launching in 2019, Sparkle has developed a digital-first tribe of users who have access to features such as savings, bill payments, airtime/cable/utility/transport top-ups, the ability to request or send funds, split bills, review spending breakdowns and more, all via the Sparkle app [on the App Store and Google Play].
Sparkle has seen triple-digit growth between 2020/21 and will now continue its focus of connecting Nigerians and the global Nigerian Diaspora by building a different type of financial services platform that is more than just banking, but a means of improving the financial lifestyle of its users, allowing for borderless transactions.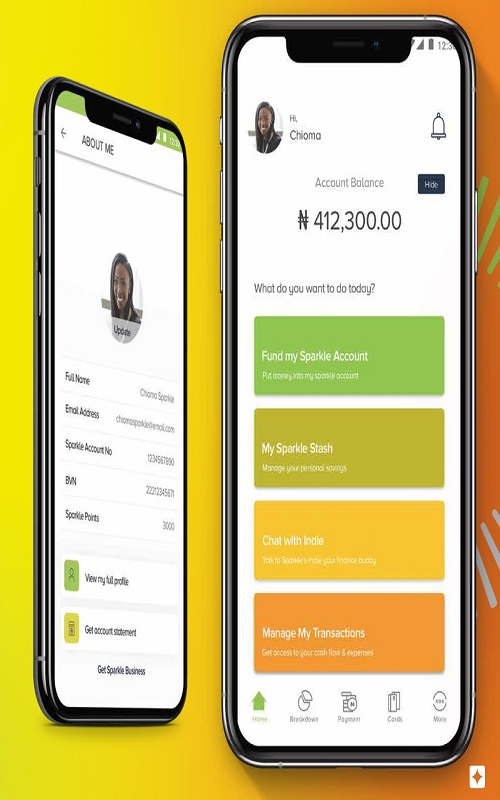 In April 2021, Sparkle launched its business platform, Sparkle Business, targeted at the new generation of digital-first MSMEs and SMEs in Nigeria, with features such as Inventory and Invoice Management, a Payment Gateway Service, Tax Advisory/Calculations and Payroll/Employee Management.
Sparkle Business is the only Nigerian business account where no documentation is required to open an account – to register individuals require a personal Sparkle account, Tax Identification Number [TIN], and an email address connected to their TIN.
Speaking on the round, which is made up in its entirety by Nigerian investors, Uzoma Dozie, Sparkle Founder and CEO, said, "I'm delighted to be collaborating with a group of highly respected Nigerian businesses, investment firms and captains of industry – all of whom understand the real need for a digital-first platform such as Sparkle, to bring better access to financial services and, importantly, financial inclusion, to millions of more people – for business, for personal means or both.
"Collectively, as a group of investors and business builders, we are Nigerians who are bullish about Nigeria and the opportunity the country presents in terms of building global networks and communities, all via one app. I am excited to welcome our new investors into the Sparkle tribe and will be leaning on their sector expertise and insight to build long-lasting partnerships as we scale."
Sparkle users are able to open an account in less than five minutes via a Smartphone, without the need for documentation or in-person / banking hall verification. The platform also has a Visa card function for users to make in-person or digital payments.
The platform has also secured partnerships with Visa, Network International, PriceWaterHouse Cooper Nigeria and secured a Microfinance Bank licence from the Central Bank of Nigeria (CBN).
Uzoma concludes, "The future is about platforms, and connected platforms, to create a seamless customer experience and, as we say, helping our users do what they want to do.
"Sparkle's mission is to help Nigerians fulfil their potential by democratizing access to valuable solutions for their business and personal needs.
"Nigeria has a massive youth population who increasingly live, work and play beyond physical borders – we build with them in mind; Whether we are building services for individuals or businesses, we're fully focussed on creating a connected tribe of Sparklers."