TD Africa Scores Another First, Brings Ring Home Security Products To Nigeria
Ring, a globally acclaimed brand in Home Security has made a debut in Nigeria following the announcement of an agreement between the leading home security device makers and TD Africa, Sub-Saharan Africa's leading distributor of tech and lifestyle products.
The agreement which allows TD Africa to distribute select Ring devices in Nigeria, will also see the pioneer bulk distributor in West Africa for a plethora of renowned global brands, leverage its growing network of channel partners and key resellers in extending the reach of Ring's cutting-edge solutions to millions of potential users across Nigeria.
At the Ring Products launch held at Yudala Heights, Victoria Island, Lagos on Thursday, Digital TimesNG gathered that by offering Ring devices for the first time in Nigeria, TD Africa and Ring can deliver home security solutions that are accessible and effective.
Ring, an Amazon company, is globally known for providing reliable, easy-to-install DIY home security products that offer customers peace of mind as they protect their homes.
While using devices like the Ring Video Doorbell (2nd generation), homeowners can see, hear and speak to anyone at their front door, from their compatible phone or tablet – even in the dark.
In addition, Ring devices provide an extra layer of security, through a variety of features. With Ring Video Doorbells and Security Cameras, users benefit from Motion Detection, Two-Way Talk, Night Vision, and more, all controllable via the Ring app.
Ring has put features in place across all its devices to ensure privacy, security, and user control remain front and centre. Features vary based on the device and may be subject to a Ring Protect subscription.
"We are delighted to add Ring to a growing list of globally recognised brands we represent in Nigeria," disclosed Coordinating Managing Director, TD Africa, Mrs. Chioma Chimere.
"Through this collaboration, we are confident of bringing the Ring range of intelligent home security solutions to the homes of many Nigerians through our nationwide network of channel partners," she disclosed.
"At Ring, our mission is to make neighbourhoods safer. We reimagined home security with products like Ring Video Doorbell, Floodlight Cam Wired Pro, and Stick-Up Cams.
"Now, we're excited to work with TD Africa to expand our product availability in Nigeria. We look forward to working together to bring our products to residents and continue to provide peace of mind to more customers around the world," said Mohammad Meraj Hoda, Vice President, Emerging Markets at Ring.
Ring devices, including video doorbells, indoor and outdoor security cameras and a range of accessories, including solar panels, are already available from April 2023 in stores, shopping centres, malls, tech-focused markets and other retail locations in major cities across Nigeria.
Customers can also expect in-store events and online specials to introduce this new product offering.
Founded in 2013, Ring has been on a mission to make neighbourhoods safer, with its smart home security product line offering users affordable whole-home and neighbourhood security.
Ring said it is committed to making home and neighbourhood security accessible and effective for everyone while working hard to bring communities together.
TECNO Launches New SPARK 10 Series Magic Skin Edition
The new SPARK 10 Series Magic Skin Edition lets users show their own style with a flagship-level texture and trendsetting design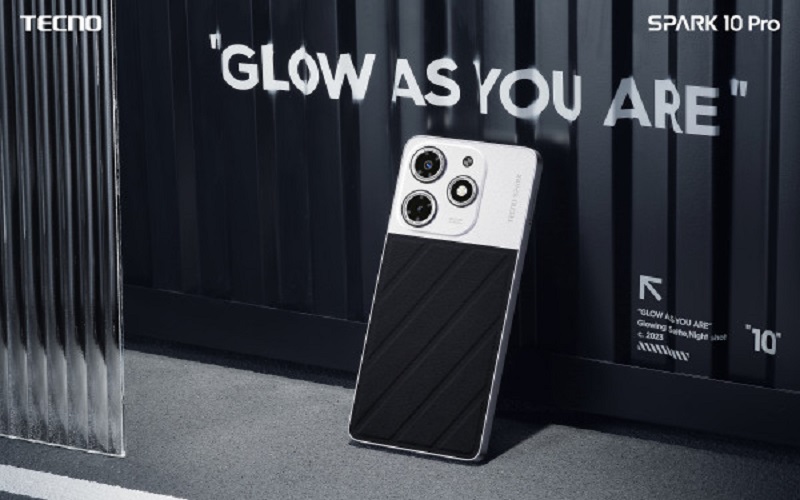 Innovative technology brand, TECNO has announced the launch of the new SPARK 10 Series Magic Skin Edition, adding even more stylish design choices to its lineup of SPARK 10 series this summer.
This special series is an embodiment of the brand's trailblazing attitude to smartphone design and materials innovation, taking consumers one step forward with flagship-level innovative materials and trendsetting design.
The Magic Skin series combines groundbreaking material design with outstanding selfie-taking, gaming, and processing performance.
Available on SPARK 10 Pro, SPARK 10, and SPARK 10C, this special edition allows young trendsetters to express themselves in a new way while enjoying the device's exceptional and all-around user experience.
SPARK 10 Pro-Magic Skin Edition's eco-leather materials bring smartphone material design into an exciting new era. Delicate and smooth to the touch, the skin-friendly materials have a rich, grained texture.
The material delivers a refined and premium texture with the look and feel of genuine leather and is extremely durable.
In fact, SPARK 10 Pro-Magic Skin Edition owners can relax in the knowledge that the back cover material is stain-resistant, doesn't attract fingerprints, and is easy to wipe clean from oil, makeup and more.
The material also provides great sweat resistance, corrosion resistance and UV resistance, so users can find peace of mind that their phone can handle the rigors of everyday life.
The SPARK 10 Pro-Magic Skin Edition's material design also embraces the eco-friendly qualities of silicon leather as an alternative to traditional coated fabrics.
With an energy-saving production process that minimizes pollution, the SPARK 10 Pro-Magic Skin Edition delivers for environmentally conscious consumers.
The SPARK 10 Series Magic Skin Edition empowers its consumers to "glow as you are" and make a stylish statement with trend-setting aesthetics.
Featuring bold black stripes, the design of SPARK 10 Pro-Magic Skin Edition speaks to a youthful and confident audience with a dynamic style inspired by the vibrant energy of street fashion.
The black leather, magnetically embossed to preserve and enhance the beauty of the material, contrasts with a striking white upper section of the back cover to deliver an even greater impact. All of these make SPARK 10 Pro-Magic Skin Edition a truly eye-catching accessory.
Additionally, the SPARK 10 Magic Skin Edition is available in Orange and the SPARK 10C Magic Skin Edition is available in Blue, giving consumers more options to show off their style.
This special series features not only an ultra-upgraded design and materials but also an ultimate high-performance selfie phone that incorporates all the great features of the SPARK 10 Series.
The SPARK 10 Pro-Magic Skin Edition boasts a 32MP Ultra-Clear Front Camera, dual soft lights with adjustable brightness, and intelligent nighttime, portrait, and video modes for capturing special moments in any lighting condition.
It is powered by MediaTek's remarkable Helio G88 gaming processor, while the device supports MediaTek's HyperEngine 2.0 and TECNO's GameTurbo Algorithm.
Thanks to a 5000mAh Super Battery with 18W Fast Charge, the SPARK 10 Pro-Magic Skin Edition lets the enjoyment go on and on, while games pack a punch on the series' 6.8" ultra-high-resolution display.
With 256GB ROM and 16GB RAM (8GB extended RAM), it is a memory specialist in its price range, offering users a supremely smooth experience for gaming, entertainment, social, and everyday use.
The SPARK 10 Series Magic Skin Edition will be available in Sub-Saharan Africa, Southeast Asia, South Asia, South America, and the Middle East, while the retail price is subject to each market.
HMD Introduces Nokia Feature Phone Aimed At Younger People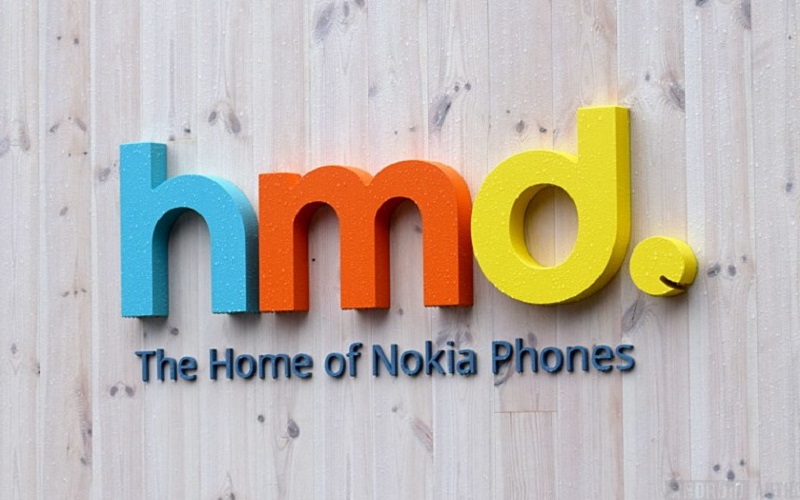 HMD Global has launched a new edition of its Nokia 2660 Flip phone aimed at younger people – Gen Z and Millennials- who want to limit their smartphone screen time to increase their well-being or for other reasons.
The trend, which started in the US, is expected to significantly boost the feature phone market in North America, HMD said.
Available in Pop Pink and Lush Green, the "dumbphone" comes with a brightly coloured and durable clamshell design and sports a rear camera for lo-fi Y2K style pictures, a battery life of weeks, and the snake game. It only supports SMS and calls.
"There's been a surge of interest in Flip phones, and we believe that the interest is coming from a need to take a break from the constant flow of incoming digital notifications, social media posts, and more.
"People want more simplicity, more face-to-face time, more time to think, and time to have an uninterrupted conversation," HMD said.
The original Nokia 2660 Flip was launched in 2007. The last 2660 Flip was introduced in the summer of 2022, aimed at older people.
The latest phone has gone on sale in pink, with the green version launching soon.
OPPO Reno8 T Series As The Best Mid-Range Smartphones In Nigeria
OPPO, a global technology brand, has again outdone itself with the stunning Reno8 T series launched in Nigeria in March.
For starters, the smartphones became an instant hit, with their pre-orders selling out in days and achieving a record industry feat while receiving many positive reviews from Tech enthusiasts and recording high customer demand trooping into retail outlets to purchase after the Pre-order period.
Consisting of 2 brilliant models – the 5G and 4G versions, the Reno8 T series have become game-changers in the mid-range smartphone market.
The "Portrait Master" 5G model offers premium features such as an impressive 108MP camera, 5G capability, 120Hz 3D Curved AMOLED Screen, and a 67W SUPERVOOC fast charger that delivers over 5 hours of call time on a 5-minute charge, amongst many other specifications.
The 4G model on the other hand spots a 100MP Portrait Camera, a Fiberglass-leather Design, 5000mAh Battery with 33W SUPERVOOC fast charge, etc.
Both models come with expandable RAM, dual stereo speakers, and 48-Month Fluency Protection, amongst many other stunning features on both smartphones.
With consumers searching for mid-range smartphones that are both affordable and come with super-impressive features, OPPO delivered the perfect solution to the needs of millions of Nigerian mobile users with the Reno8 T series.
This explains why the enthusiasm from customers is only getting stronger, as buyers have expressed excitement and satisfaction with the Reno8 T smartphones.
And the best part? You can get all these incredible features at unbeatable prices! Selling at N289,999 Naira for the 5G Variant and N219,999 Naira for the 4G Variant, the OPPO Reno8 T series is the best value-for-money mid-range smartphone available in Nigeria.