Tope Dare, Inlaks Director Is Fintech Salesman Of The Year 2022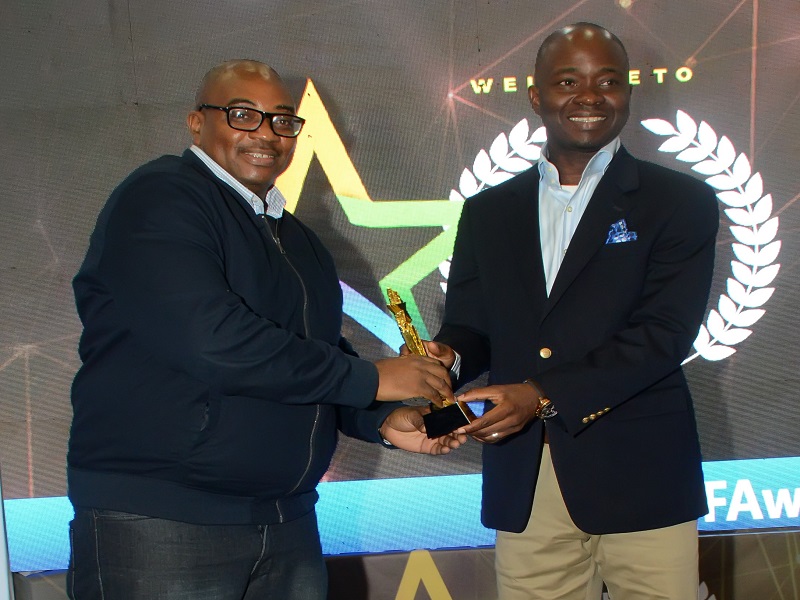 Tope Dare, an Executive Director with Inlaks, was on November 4, 2022, at an Awards dinner in Lagos, declared the 'Fintech Salesman of the year 2022,' by the organisers of the Nigerian Fintech Awards.
According to the organisers, the Fintech Salesman of the Year gong goes to an outstanding sales professional that has influenced the financial service industry in many ways by promoting the deployment of ATMs by Nigerian banks to address the major issues of cash management and automation with outstanding innovations.
Sales are one of the most important functions in the fintech industry.
Dare is the Executive Director, Sales, and Strategy (Infrastructure Business Division) at Inlaks, an information and communication technology, and infrastructure solutions provider in Nigeria with a presence in the West and East African regions.
The Nigerian Fintech Awards Director, Mr. Sola Fanawopo said the sales manager's role in Fintech requires hard and soft skills such as customer relations management as well as personal and interpersonal communications skills.
These skills also include cross-functional collaboration, an entrepreneurial mindset, and proactive and vast industry knowledge.
"These are the required skills a salesman needs so that he can have a full grasp of the Fintech industry and develop experiences with B2B and B2C sales," Fanawopo explained.
He added that Fintech Salesman of the Year was among the new categories introduced to the awards in 2022.
"The members of the jury were impressed with the achievements of Mr. Dare in the ATM market landscape and that was the reason he clinched the award.
"The award is in recognition of his hard work and efforts that have led to the growth and promotion of the ATM industry in the country and across Africa since 2002 when he was an ATM Technical Manager in a commercial bank in Nigeria."
Academically in the domain of Fintech, Dare has a certificate in Fintech Programme at Said Business School, University of Oxford.
At INSEAD, he obtained a certificate in Leading Digital Transformation & Innovation and pursued his passion for data analytics with a Certificate in Business Analytics: Decision Making Using Data at Judge Business School, University of Cambridge.
Dare is responsible for the sales of more than two third of the 22,500 ATMs to all the banks in Nigeria in his 12 years of Fintech sales career. He has also been promoting the sale of Hyosung ATMs and branch digital transformation initiatives in new African markets within the sub-Sahara.
Speaking to journalists after the award, Dare said, "I want to express my sincere appreciation to the Nigerian Fintech community for recognizing me with the 2022 Fintech Salesman of the Year Award.
"I am deeply grateful to my current and future Nigerian bank customers who have put their trust in me to acquire, deploy and maintain over 11,500 Hyosung ATMs since 2013 that have grown the ATM brand to becoming the market leader in Nigeria with 51% market share."
He added that with the support of his trusted business partners, OEM (Hyosung TNS) and the Inlaks team, the industry would experience better digital transformation.
"I look forward to more continued and new successes in bank branch digital transformation with Fintech innovative solutions in 2023 and years ahead," he said.
Appzone Rebrands To "Zone"
–To Power Global Payments With Its Regulated Blockchain Network
–Zone becomes Africa's first Layer-1 Blockchain infrastructure and protocol with a focus on enabling payments and acceptance of digital currencies.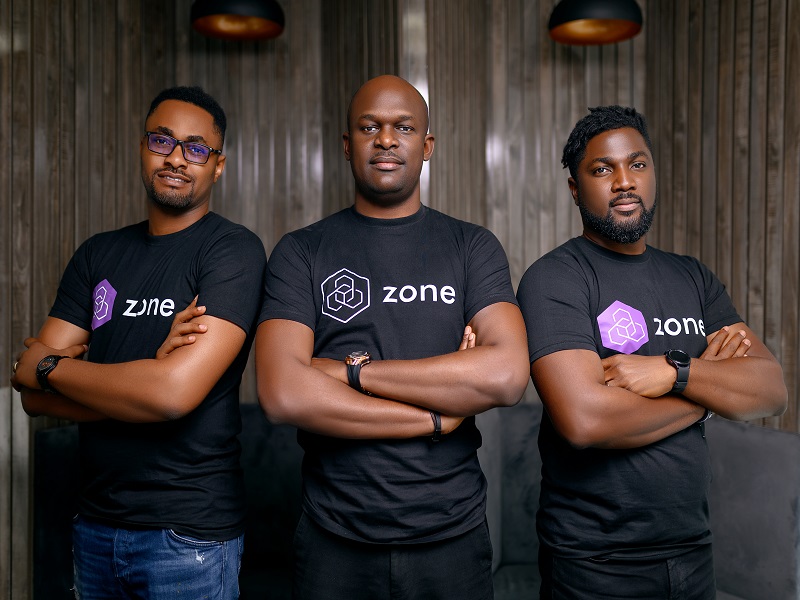 Appzone, one of Africa's leading Fintech Software Providers, has rebranded to "Zone", a regulated blockchain Payment Infrastructure company.
By building Africa's first layer-1 blockchain network, Zone will enable payments and the acceptance of digital currencies for Financial Service Providers globally.
Zone's regulated blockchain network enables direct transaction flow between financial service providers without an intermediary, bringing reduced transaction costs, instant dispute resolution, and absolute reliability across Africa's payment borders and beyond.
As part of its evolution, Appzone is pivoting from its cloud-based SaaS infrastructure to offer payments processing services that support both fiat money and digital currencies, with the intention to enable a hybrid interim period in finance where TradFi and DeFi will coexist seamlessly.
In the case of fiat payments, Zone connects some of Africa's most prominent Banks and Fintechs within and across countries and utilises a native stable coin to provide real-time settlement for cross-border transactions.
In 2022, Zone was issued a 'payment Switching and Processing Licence' by the Central Bank of Nigeria, making it the first payment infrastructure company based on Blockchain to be licensed in Africa.
Following the rebrand, Appzone's Banking-as-a-Service business has been carved into a separate standalone company, known as Qore, so it can continue serving existing clients and growing the SaaS platform's reach.
This new standalone business will be led by some members of its elite leadership team, including Emeka Emetarom, Co-founder & Executive Director of Appzone and Mudiaga Umukoro, Co-founder & CEO of Appzone's subsidiary, Appzone Core.
Appzone's products currently process over $2 billion annually for 500+ banks, Fintechs and MFIs in seven countries – this includes payments processing for six of Africa's top 25 banks.
Speaking on the rebrand, Zone Co-founder and CEO Obi Emetarom said, "We have led Africa's fintech sector in global firsts for over a decade. At Appzone, we launched the first core banking and omnichannel software on the cloud as well as the first multi-bank direct debit service based on single global mandates.
"With this transition to Zone, we are utilising the power of blockchain technology to connect every monetary store of value and enable reliable, frictionless, and universally interoperable payments. In doing this, we are building one global network to pay anyone through any means, in any currency, which will ultimately maximise financial inclusion and accelerate economic prosperity for Africa and the rest of the world."
Co-founder and CTO for Zone, Wale Onawunmi, added, "At Zone, we've always been early adopters of innovative technology with the potential to transform industries – in this case, the finance industry.
"Our next-generation decentralised payment technology, which is the first of its kind, will challenge the status quo and become the future of payments for the world. We are encouraged by the pace of adoption we have seen so far and remain passionate about enabling financial services providers to reach their full potential."
According to the United Nations, Africa's population will grow to approximately 1.7 billion in 2030, with a potential for $91 billion in cross-border payments and a retail value of over $1.5 trillion.
But at an $8.97 fee per transaction, cross-border payment within sub-Saharan Africa still has one of the most expensive remittance structures. In addition, beneficiaries typically cannot have value delivered instantly to their Bank accounts or mobile wallets.
Zone's Layer-1 blockchain network will allow payments initiated from one country in one currency to be received instantly in another country and currency at a fraction of prevailing costs.
Blockchain is a digital ledger of transactions that provides users with traceability and security without the need for middlemen. Using blockchain, Zone is working on completely digitising and decentralising payments, thereby paving the way for a cashless society where payments transcend borders.
Formerly known as Appzone, the Google for Startups Accelerator alumnus, now known as Zone, is on a mission to connect every monetary store of value using blockchain.
NIBSS, Elegbe, Agboola, Others Recognised At Nigerian Fintech Awards
Organisers of the Nigerian Fintech Awards in Lagos, have singled out four institutions and nine individuals for special recognition in celebration of their contributions to the growth and development of the Nigerian Fintech industry.
Some of these are founders of fincumbents, fintech companies that have been existing for over three decades while others are a few new unicorns, startups valued at $1 billion and above.
The four institutions are the Nigeria Inter-Bank Settlement System Plc (NIBSS), Shared Agent Network Expansion Facilities (SANEF), Ecobank PLC and Digital Encode, a frontline cybersecurity firm in Africa that has endeared itself to the young community in the cybersecurity space in Nigeria.
The ten individuals recognised are Abubakar Suleiman, MD/CEO, Sterling Bank Plc; Austin Okere, the founder and Executive Vice Chairman, Computer Warehouse Group Plc; Dr. Yele Okeremi, the co-founder and CEO of Precise Financial Systems; Iyinoluwa Aboyeji, the founder of Future Africa. as well as John Obaro, the founder and Group CEO, Systemspecs Holdco.
Others are Mrs. Kofo Akinkungbe, the founder and CEO of SecureID; Mitchell Elegbe, the founder and Group CEO, of Interswitch Group; Musa Jimoh, Director, Payments System Policy and Oversight at the Central Bank of Nigeria (CBN); Olugbenga Agboola, co-founder and CEO, Flutterwave; and Sir Ademola Aladekomo, the founder of Chams Plc.
Speaking on behalf of the recipients, Sir Aladekomo said, "Thank you for this honour. It is appreciated. Best wishes for future outings."
Sola Fanawopo, the Event Director for the Nigerian Fintech Awards explained that the Special Recognition cut across generations of dreamers, doers, and drivers of the Fintech industry in Nigeria.
"Some of the individuals recognised are founders of fincumbents that have been around for over two to three decades while the rest are founders of the few new unicorns."
Fanawopo said the Nigerian Fintech Awards was founded in 2012 and are dedicated to honouring excellence in financial technologies and services companies and products.
He added that the awards provide public recognition for the achievements of Fintech companies and products in many categories including payments, personal finance, wealth management, fraud protection, banking, lending, regtech, insurtech, and more.
"The Nigerian Fintech Awards has no tie with any fintech company. This means that our decisions and actions are independent of any interest or operational restrictions. The ethos of the awards is in line with this freedom," he said.
According to him, celebrating the Nigerian Fintech industry was in order as the 2021 Fintech Times report shows that Nigeria's fintech landscape comprised 210 to 250 fintech companies, key stakeholders (banks, telecom companies and the government), enablers and funding partners (i.e universities and research institutions, investors, incubators, technology, and consumers).
Flutterwave Enables Google Pay For African Businesses
Africa's leading payments technology company is providing additional payment options for merchants and customers.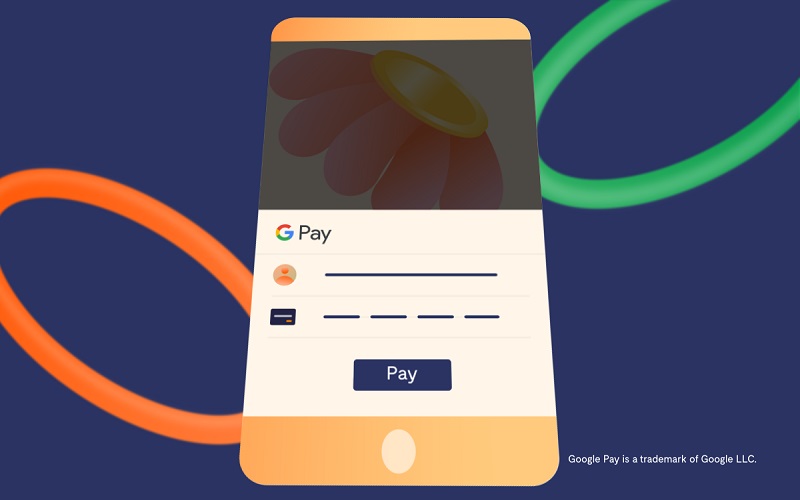 Flutterwave, Africa's leading payments technology company, Thursday announced Google Pay, a mobile payment service, developed by Google, as a payment method on Flutterwave.
As part of this collaboration, Google Pay will serve as an additional payment option for merchants on Flutterwave for business.
This collaboration will offer safe and seamless payments, as well as convenient checkout experiences for customers.
Google Pay is a safe, simple, and helpful way to make contactless payments in-store, and payments in apps and on the web.
Users store their cards for Google Pay in Google Wallet, a digital wallet app that is available on supported Android smartphones, tablets, or watches.
With this collaboration, Google Pay users in supported countries across the world can pay businesses on Flutterwave across Africa.
With an average transaction completion time of 3 minutes, this integration is slated to reduce the cart abandonment rate for businesses on Flutterwave.
How it Works
Get on a Flutterwave-supported website
Select what you want to pay for
Fill out the order form
Select Pay with Google Pay as your payment method
Complete the payment with your Google Pay details.
To get paid via Google Pay, Flutterwave merchants must manually opt in on their dashboard.
Olugbenga 'GB' Agboola, Founder and CEO of Flutterwave, said, "The continued and rapid growth of Flutterwave is due to our commitment to building a platform with simplified payments for everyone.
"The GooglePay payment option will attract more international customers and increase the current success rates for businesses on Flutterwave.
"Integrating with Google pay will allow users across the globe to participate in the booming e-commerce ecosystem in Africa. It will enable us to further fulfill our promise of creating endless possibilities for all."