Zenith Bank Voted Best Bank In Nigeria In The Global Finance World's Best Bank Awards 2020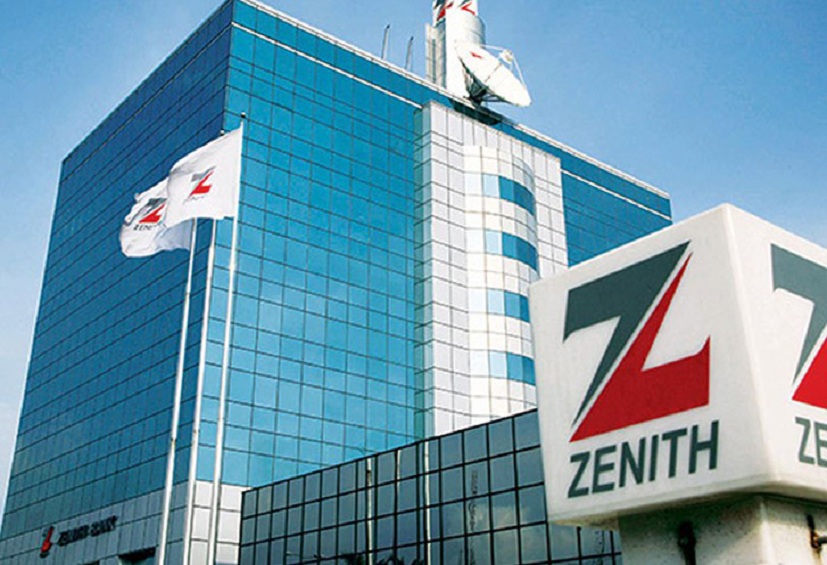 Zenith Bank Plc, a Nigeria leading financial institution, has been voted the Best Bank in Nigeria in the recently released Global Finance Magazine World's Best Banks Awards 2020.
Published in the May 2020 edition of the Global Finance Magazine, the awards were based on the performances of the banks in their respective regions and countries over the period from January 1 to December 31, 2019.
Global Finance's "World's Best Banks Awards" are recognized amongst the world's most influential banking/finance and corporate professionals as the most coveted and credible awards in the banking industry, with winners chosen in more than 150 countries across Africa, Asia-Pacific, Central & Eastern Europe, Latin America, the Middle East, North America and Western Europe.
Founded in 1987, Global Finance regularly selects the top performers among banks and other providers of financial services and the awards have become a trusted standard of excellence for the global financial community.
Group Managing Director/Chief Executive of Zenith Bank, Mr, Ebenezer Onyeagwu while commenting on the recognition, said, "this award is a clear demonstration of the bank's market leadership, occasioned by our superior product offerings, best-in-class service and top-of-the-range technology which create value for our teeming customers."
Zenith Bank has clearly distinguished itself in the Nigerian financial services industry through superior service quality, unique customer experience and sound financial indices.
The bank, with a knack for setting the pace and raising benchmarks, is a clear leader in the digital space with several firsts in the deployment of innovative products, solutions and an assortment of alternative channels that ensure convenience, speed and safety of transactions.
As a testament to its resilience and market leadership, Zenith Bank announced an impressive result for the year ended December 31, 2019, with profit after tax (PAT) of N208.8 billion, achieving the feat as the first Nigerian Bank to cross the N200 billion mark.
In the recently released Q1 2020 unaudited financial results, the bank also recorded an improved result over the corresponding period in 2019, with gross earnings rising by 6% to N166.8 billion and profit before tax (PAT) growing 3% to N58.8 billion.
Consistent with this superlative performance and in recognition of its track record of exceptional performance, Zenith Bank was ranked as the Best Commercial Bank in Nigeria 2019 by the World Finance and the Best Digital Bank in Nigeria 2019 by Agusto & Co.
The bank was also voted as Bank of the Year and Best Bank in Retail Banking at the 2019 BusinessDay Banks and other Financial Institutions (BAFI) Awards.
Most recently, the bank was recognized as the Most Valuable Banking Brand in Nigeria, for the third consecutive year, in the Banker Magazine "Top 500 Banking Brands 2020" and the Bank of the Decade (People's Choice) at the ThisDay Awards 2020.
Breaking: FirstBank Announces Name Change Of Its Subsidiaries
-Reiterates Its Commitment To Boosting Cross-Border Business Opportunities In Africa And The World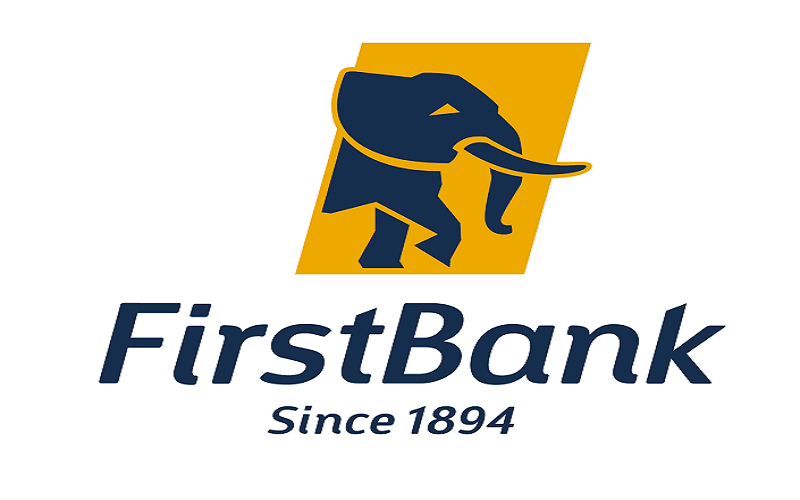 First Bank of Nigeria Limited, Nigeria's premier financial services institution, has announced a phased corporate name change for its subsidiaries in the United Kingdom and Sub-Saharan Africa.
FBNBank UK, FBNBank Sierra Leone, FBNBank Gambia, and FBNBank DRC are the first set of subsidiaries effecting the name alignment.
They are now known and addressed as FirstBank UK, FirstBank Sierra Leone, FirstBank Gambia, and FirstBank DRC.
The Ghana, Senegal, and Guinea subsidiaries will be next in the phased name change implementation.
The Bank said in a statement on Friday that the name change is being implemented to align the subsidiaries with the parent brand and to enjoy the strong heritage and brand equity built by FirstBank Nigeria in its 129 years of banking leadership.
This will further enhance the quality-of-service delivery resulting in better brand clarity, uniformity and consistency across all the markets where the Bank operates.
"A leading financial inclusion services provider, FirstBank Group is committed to its nation-building goal. It has taken giant performance strides on its unique growth trajectory as it continues to build distinctive capabilities through partnerships and the constant drive to reinvent itself. This performance is evidenced in the numerous awards and recognitions bestowed on the institution," the Bank said in the statement.
These awards include Best Private Bank for Sustainable Investing in Africa 2023 by Global Finance Awards; Best Corporate Bank in Western Africa 2022 by Global Banking & Finance; Best CSR Bank Africa by International Business Magazine in 2022; and ranked as number one in Nigeria in terms of Overall Performance; Profitability; Efficiency and Return on Risk by the Top 100 African Bank Rankings 2022 released by The Banker Magazine from the stables of Financial Times.
In addition, in Euromoney Market Leaders, an independent global assessment of the leading financial service providers conducted by Euromoney Institutional Investor Plc., the Bank was crowned: Market Leader in Corporate and Social Responsibility (CSR); Market Leader in Environmental, Social, and Governance (ESG); Highly Regarded in Corporate Banking and Digital Solutions and Notable: in SME Banking.
Speaking on the name change, Dr. Adesola Adeduntan, CEO of FirstBank Group, said "the name change which coincides with FirstBank's 129th founding anniversary (March 31st, 2023) is indeed a milestone reflective of our resolve to continuously provide the gold standard of excellence and value as we put our customers first.
"The new identity of the subsidiaries contributes to an enhanced brand presence. It helps our customers and stakeholders better appreciate the value of the diversified products suites, competitive pricing and extensive business networks the FirstBank Group offers."
"These include our commitment to boosting cross-border businesses including trade and investment opportunities essential to enhancing trade relations amongst countries, thereby strengthening the economies of host communities and reducing poverty," he concluded.
Access Bank, AfriGOPay Partner To Boost Nigeria's Payment Ecosystem

Access Bank has partnered with AfriGOpay, a financial services business affiliated with the Nigeria Inter-Bank Settlement System (NIBSS), to launch the first national domestic card designed to meet the needs of the payment industry.
Championed by the Central Bank of Nigeria (CBN) and the NIBSS, the scheme will provide innovative solutions to users of financial services in Nigeria, Africa, and across the global markets, according to a report by the News Agency of Nigeria (NAN).
Victor Etuokwu, Deputy Managing Director, Retail Banking, said: "It is with excitement that we announce that Access Bank, Nigeria's largest retail bank with over 60million customers is the first financial institution to successfully issue the first live card of Nigeria's National card scheme, AfriGO.
"The launch of AfriGO is another milestone in the development of a vibrant and rapidly expanding payments industry. Consumers demand value in real-time, not just transactions. With AfriGO, we can provide valuable card benefits, robust loyalty rewards, and a compelling incentive to utilize electronic payments rather than cash."
"The AfriGO Card has additional benefits because it is designed to facilitate the growth of Nigeria's payment ecosystem, thereby supporting more tailored payment services. It will strengthen payment security, expand financial participation, guarantee data sovereignty, eliminate FX dependency, and provide Nigerians with several other benefits. Cardholders will enjoy increased affordability and more flexible payment options," Etuokwu added.
Robert Giles, Senior Retail Advisor, Access Bank, while speaking on the product launch, said the national card scheme operates locally and is tailored to the specific needs of the country.
"We have also recorded successful purchases on POS and ATMs which began on March 14, 2023. Domestic ownership of a local card scheme eliminates demand on foreign exchange and reduces the cost of transacting. It will also help us partner with local fintech and payment companies to build solutions on the AfriGO scheme that solve customers' pain points.
"This comes at a crucial time for the national payments' infrastructure where demand for convenient cash alternatives is at a peak. We believe that the AfriGO scheme is a new building block that will support continued progress in the payments system, building on Nigeria's position as the 6th most developed real-time payments market in the world."
Premier Oiwoh, the MD/CEO of NIBSS noted that the payments landscape in Nigeria has continued to evolve via seamless and convenient real-time electronic payment solutions driven by innovation and advancement in technology.
"The launch of our national domestic card scheme is very timely. AfriGO will drive our financial inclusion goals amongst many benefits, and we are thrilled that Access Bank is the first bank in Nigeria to issue AfriGO cards to its customers.
"Access Bank has demonstrated the much-needed commitment to enhancing financial inclusion, and we urge other financial institutions to commence issuing AfriGO for more accessible and convenient payments for all Nigerians, regardless of their location or financial status."
Aminu Maida, Executive Director, NIBSS, said, "With technological advancements, there are more options for payments. The recently launched national domestic card scheme, AfriGO gives us assured comfort on all financial transactions. We are excited that Access Bank is the first to key into our belief of AfriGO's immense value to the Nigerian financial ecosystem."
Allegations Against Our MD, Spurious, FirstBank Claims
FirstBank Nigeria has described as spurious, allegations bordering on forgery brought against its managing director and three others as was reported by some online publications.
The Bank said in a statement on Thursday evening that "the basis of the charge is a spurious allegation made by a delinquent debtor to embarrass the Bank and taint its loan recovery efforts and legal enforcement of its security collateral interest in accordance with the terms thereof."
The Bank assured its numerous customers, stakeholders, and the general public that "FirstBank operates by the highest standards of ethical conduct and will under no circumstances involve itself in any act of illegality just as it will take necessary legal steps to check any attempt by recalcitrant debtors to fritter away depositors' funds under its custody."
The statement further quoted the Bank as saying that it remains focused on its mission of providing the best financial services to its numerous customers.
Recall that The Punch reported on Thursday that the Federal Government had filed charges against First Bank of Nigeria Limited, its managing director, and three others over allegations bordering on forgery.
The charge sheet marked CR/266/2023 before the High Court of the Federal Capital Territory, Abuja, also includes two lawyers, Muftau Ande, and Dibiaezue Chuks, as well as the Utako Branch Manager of First Bank, Abuja.
In the charge sheet filed by the Federal Ministry of Justice, the five defendants were accused, among other things, of forging a "tripartite legal mortgage without the consent of the proprietor of Whiteplain British School, Mr. Francis Chukwumah Nwufor, with intent to commit fraud."
The defendants were also accused of dishonestly dispossessing Nwufor of his property using the forged tripartite legal mortgage.