2Africa Extends To the Arabian Gulf, India, And Pakistan
– Now the Longest Subsea Cable System in the World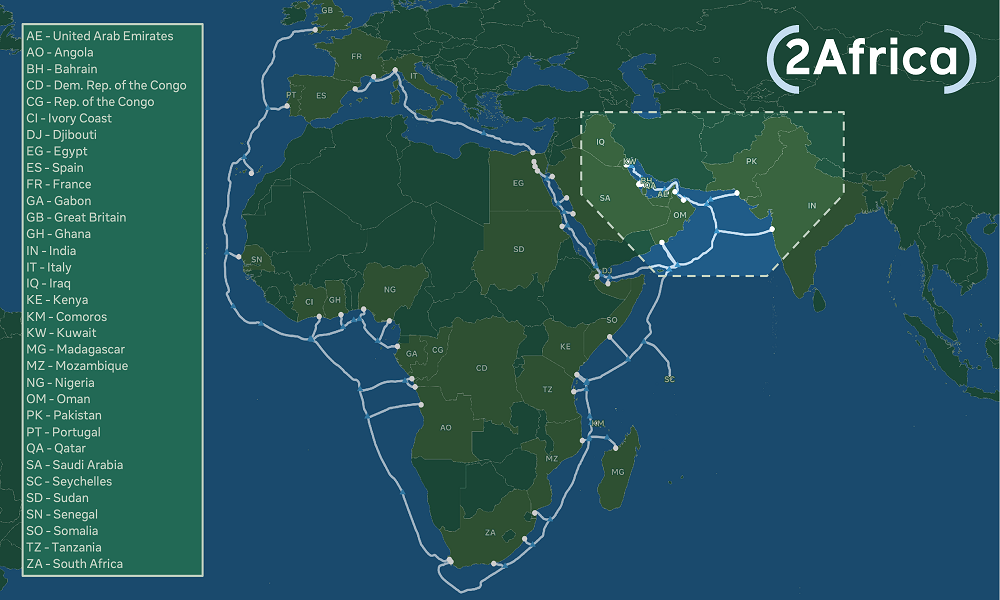 The 2Africa consortium, comprised of China Mobile International, Facebook, MTN GlobalConnect, Orange, stc, Telecom Egypt, Vodafone and WIOCC has announced the addition of a new segment – the 2Africa PEARLS branch – extending to the Arabian Gulf, India, and Pakistan.
This extension will bring the total length of the 2Africa cable system to over 45,000 kilometres, making it the longest subsea cable system ever deployed.
Now connecting three continents, Africa, Europe and Asia terrestrially through Egypt, 2Africa creates unique connectivity by adding vital landing locations in Oman (Barka), UAE (Abu Dhabi and Kalba), Qatar (Doha), Bahrain (Manama), Kuwait (Kuwait), Iraq (Al-Faw), Pakistan (Karachi), India (Mumbai), and a fourth landing in Saudi Arabia (Al Khobar).
The new 2Africa branch joins recently announced extensions to the Canary Islands, Seychelles, Comoros Islands, Angola, and a new landing to southeast Nigeria.
As with other 2Africa cable landings, capacity will be available in PEARLS landings at carrier-neutral facilities or open-access cable landing stations on a fair and equitable basis, encouraging and supporting the development of a healthy internet ecosystem.
To further support a burgeoning global digital economy, the expanded system will serve an even wider range of communities that rely on the internet for services from education to healthcare, and businesses, providing economic and social benefits that come from increased connectivity.
As announced in May 2020, 2Africa was planned to directly bring seamless international connectivity to 1.2 billion people.
Today, with 2Africa PEARLS, 2Africa will be providing international connectivity to an additional 1.8 billion people–that's 3 billion people, representing 36% of the global population.
Alcatel Submarine Networks (ASN) will deploy the new system utilizing new technologies such as SDM that allow the deployment of up to 16 fibre pairs, double that of older technologies and bringing greater and more cost-effective capacity.
MTN Introduces Home Broadband Services
The leading technology company is expanding broadband services to millions of homes across Nigeria.
MTN Nigeria Communications PLC has announced its launch of Home Broadband services to accelerate broadband penetration in alignment with the Federal Government's plan to achieve over 70% broadband penetration by 2025.
With this launch, MTN Home Broadband services will be available to millions of Nigerian households.
DigitalTimesNG can report that with over 200 million people, Nigeria currently boasts of approximately 44.3 per cent internet connectivity, whereas other African countries, such as South Africa, Egypt, and Kenya, are at 68, 74, and 48 per cent internet penetration, respectively.
Global technology statistics closely link internet connectivity to sustainable economic growth rates.
On average, the internet accounts for almost four per cent of GDP across the large economies that make up 70 per cent of global GDP.
UNICEF also projects that nations with low broadband connectivity have the potential to realise up to 20 per cent GDP growth by connecting schools to the internet.
MTN currently connects over 70 million Nigerians (over 7% 4G population and 89.8 per cent coverage nationwide).
With MTN's Fibre-to-the-Home (FTTH) and the latest Fixed Wireless Access (FWA) Home Broadband services, millions of Nigerian households, with approximately 50 per cent located in rural areas, will have access to reliable and ultra-fast broadband services.
This would enable them to enjoy unlimited data plans, the ability to connect multiple devices and share data across remote locations for online learning, working from home, streaming, gaming, and smart home solutions among others.
"At MTN, we believe that everyone deserves the benefits of a modern, connected life; hence our investment in industry-leading connectivity operations," noted Hassan Jaber, Chief Operating Officer, MTN Nigeria Communications PLC.
"Customers now have enhanced access to dedicated 24/7 support and online channels to place orders for MTN Home Broadband with options for home delivery. They can also enjoy truly Unlimited Data bundles, longer tenure data plans with the flexibility to share data with multiple users remotely as well as enhanced data subscription channels including myMTN App," commented Onyinye Ikenna-Emeka, General Manager, Fixed Broadband, MTN Nigeria Communications PLC.
Bahrain Is Global Leader In Internet User Penetration- Report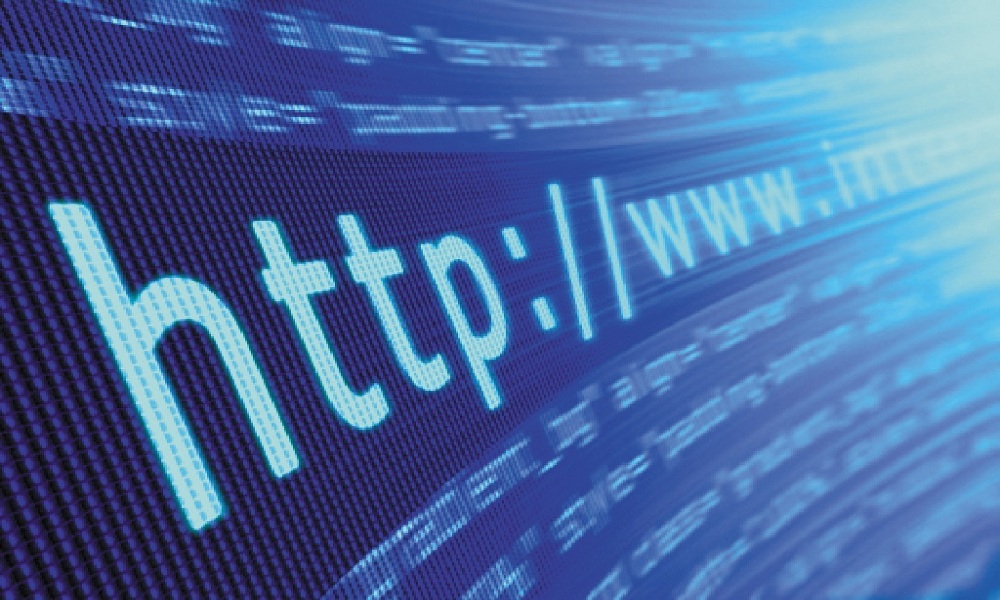 Bahrain is leading the world in mobile internet user penetration, according to a StockApps data analysis.
The site has a data showing that Bahrain has a 97,87% mobile internet penetration rate, which is the largest globally.
"The Bahraini government has been investing heavily in infrastructure and technology, which has made it easier for people to get online," says StockApps' financial expert Edith Reads.
"The country has an expansive National Broadband Network enabling the provision of affordable high-speed broadband internet services to people and business alike."
The United Arab Emirates (UAE) has the world's second highest mobile internet penetration rate. 
95.86% of the UAE's population uses this resource for their online activity.
Similarly, Kuwait is a small country with a big appetite for mobile internet. It ranks third globally in terms of mobile internet usage.
Like the other two, it has an extensive mobile internet infrastructure.
The G7 nations are lagging in their internet penetration rates. Of the top 10 countries in the world, only three are G7 members.
With a 93,59% penetration rate, Canada was the best place in the sixth position. Japan (eighth) has a penetration of 92,68%, while the UK (10th) has 92,26% penetration.
The US ranks surprisingly low in terms of mobile internet penetration. At 84,37%, it comes in at a disappointing 44th out of all the countries in the world.
This low ranking is partly due to the US's high cost of mobile data.
According to a recent study, the average price of mobile data in the US is nearly twice as high as the OECD average.
Whereas Americans pay an average of $61.07 for monthly broadband access, the average for the OECD countries is $37.78.
In addition, the US has large areas of rural territory where mobile coverage is spotty at best.
Smile Nigeria Excites Customers With More Data, Same Price Plans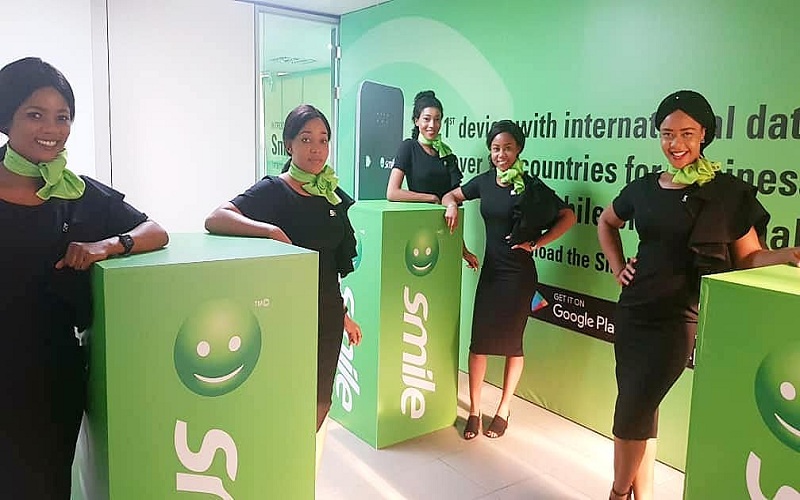 The internet broadband market in the country is once again set to explode as the leading Broadband Service Provider, Smile Nigeria has revamped some of its data plans, thereby giving its numerous customers more value for their money.
Abdul Hafeez, Chief Marketing Officer, Smile Nigeria, noted that the revamped data plans are amazing as they benefit both the low-end users and heavy users.
Included in the data plans are most of the Bigga plans and the Unlimted plans, with the apparent icing on the cake being the introduction of a new Jumbo plan.
Hafeez enthused that Smile will stop at nothing in always availing its customers of the best data plans in the market.
He explained that the quartet in the Bigga plans series have been padded with more data while their prices remain the same with the same 30 days validity.
These are the 8GB Bigga now 10GB Bigga, 12GB Bigga now 15GB Bigga, 15GB Bigga now 20GB Bigga and 20GB Bigga now 25GB Bigga.
For the old 8GB Bigga at N3,000, the customer will get 10GB Bigga thus getting an additional 2GB of data.
The former 12GB Bigga is now 15GB Bigga, a 3GB more data at the same N4,000.
The then 15GB Bigga now comes with an additional 5GB to peak at 20GB Bigga for the same old price of N5,000.
Any new purchase of the old 20GB Bigga will ensure for the buyer an additional 5GB of data, being 25GB Bigga at the same old price of N6,000.
Hafeez further disclosed that the Unlimited plans have had their FUPs significantly increased with a very small increase to the cost while still retaining the 30 days validity period.
The plans affected under this category are the UnlimitedLite and the UnlimitedEssential.
For the UnlimitedLite plan, the customer will now enjoy 40GB of data at N12,000 as against the previous 35GB data at N10,000. This means that at an additional cost of N2,000, a corresponding 5GB data is at the customers' disposal.
The new UnlimitedEssential plan now goes for N18,000 with a 100GB data bundle as against the 70GB. This offers the customer an additional 30GB of data at an additional cost of just N3,000.
To cap it all, a new plan has been introduced in the Jumbo family. The latest addition is the 400GB Jumbo which is very cost-effective at only N50,000 and valid for 6 months.
Market watchers believe that this newest Jumbo family plan comes with a lot of value for the customer.
An innovative company, Smile, launched the first 4G LTE network in West Africa in Nigeria in 2014 revolutionising the way Nigerians access the internet.
The company was the first to launch VoLTE on its network and has continued with its innovation, having introduced SmileVoice, which is a free mobile app that enables customers with any Android or Apple iPhone device (including those which are not VoLTE-enabled) to make SuperClear voice calls over Smile's 4G LTE network.
It was also the first to introduce an unlimited offering, which enables SuperFast data and SuperClear voice, all on one bundle.