5G Already Changing Smartphone User Behaviour- Ericsson Report
• Largest 5G consumer study to date captures opinions equivalent to 1.3 billion consumers and 220 million 5G users
• 5G users spend more time with cloud gaming and AR, while 20 per cent have decreased usage of Wi-Fi on their phones at home and other locations after upgrading
• Seven-in-ten 5G users expect more innovative services and apps, with indoor coverage rated two times more important than speed or battery life for early adopters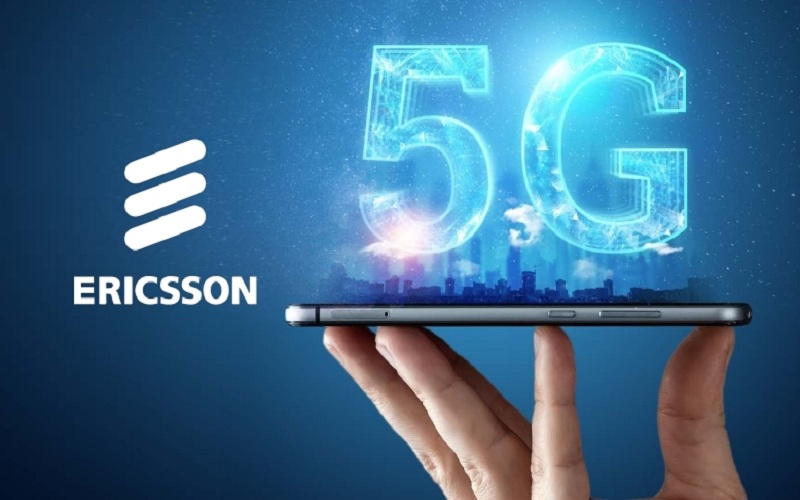 A new report by Ericsson ConsumerLab highlights the impact that 5G is already having on smartphone users worldwide and what they expect the technology to deliver in the future.
Indoor coverage is one of the focus areas to emerge from the consumer research, with one-in-five 5G users already reducing Wi-Fi use on their phones indoors because of the benefits of 5G mobile connectivity.
The report – Five Ways to a Better 5G – is the result of the largest global 5G consumer study to date.
Covering consumer sentiment and perception in 26 markets – including the US, China, South Korea, and the UK – the Ericsson ConsumerLab study methodology is representative of 1.3 billion smartphone users globally, including 220 million 5G subscribers.
The report explores key trends behind the adoption, use and perception of consumers with and towards 5G.
A key report finding reveals that even by the end of 2020, increased awareness of service and value benefits could have resulted in 22 per cent more smartphone users with 5G-ready handsets upgrading to 5G subscriptions.
The report also highlights how 5G is already beginning to trigger new user behaviours. In addition to reducing Wi-Fi use, early adopter 5G users also spend an average of two hours more on cloud gaming and one hour more on augmented reality (AR) apps per week compared to 4G users.
However, while 5G users are satisfied with the speed, about 70 per cent are dissatisfied with the availability of innovative services and new apps. Consumers say they are willing to pay 20 to 30 per cent more for 5G plans bundled with digital service use cases.
Covid-19 lockdowns and movement restrictions mean that the vast majority of 5G early adopters' regular experiences with the technology have been indoors. As a result, early adopters indicate that indoor coverage is two times more important than speed or battery life in delivering satisfactory 5G experiences.
The report also outlines five ways for communications service providers (CSPs) to meet consumer expectations both in the immediate and longer terms, including addressing the knowledge gap by educating and better marketing the value of 5G to consumers.
It also includes ensuring consistent quality of indoor and outdoor 5G coverage; adapting to network requirements for new 5G services; focusing on consumer intent to envision new 5G use cases; and accelerating the availability of existing and new use cases through ecosystem partnerships.
Jasmeet Singh Sethi, Head of ConsumerLab, Ericsson Research, says: "So far, analyses of 5G network experiences have mostly focused on 5G speeds and availability based on independent network measurements. But it is equally important to understand how 5G early adopters perceive that experience.
"With Ericsson ConsumerLab's five recommendations and insights, CSPs can encourage 5G adoption and meet consumer expectations."
umlaut Ranks Airtel Nigeria Best In Broadband Coverage, Speed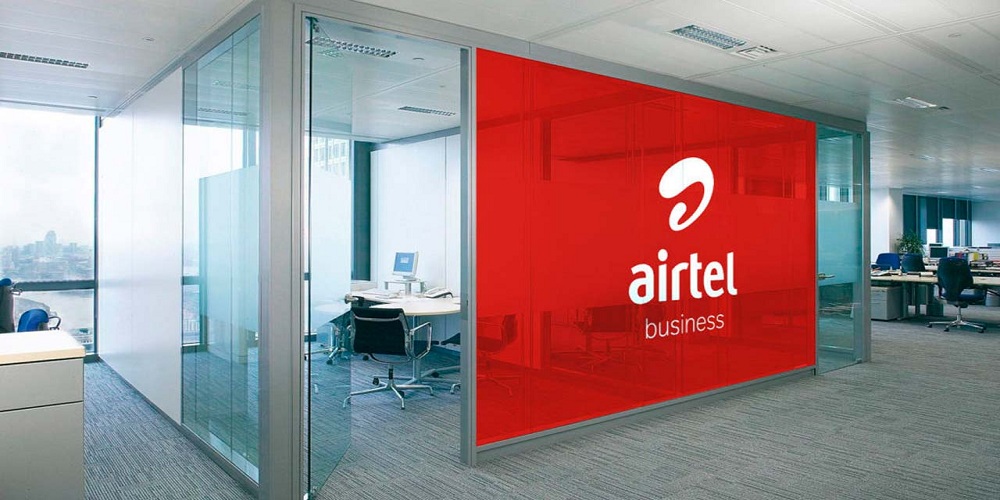 Airtel Nigeria has been declared the 'Best in Test' following a nationwide broadband assessment by umlaut, an international, full-service, cross-industry, end-to-end company that offers advisory and fulfilment services to clients globally.
Hakan Ekmen, CEO of Telecommunications at umlaut, said Airtel achieved the best-rated broadband coverage and user download speed among other mobile network operators, scoring the highest with 697 points, while MTN emerged second with 663 points, 9mobile with 591 and Glo with 486 points.
The tests were carried out with umlaut's crowdsourcing methodology, used to evaluate the mobile networks in Nigeria.
Consequently, an extensive analysis revealed two-hundred and sixty-three thousand (263,000) users have contributed 707.4-million samples in 24 weeks from October 2020 until early April 2021.
Speaking on the metrics of the assessment, Ekmen stated that over 80% of urban build-up and population areas were tested to arrive at the results.
He went on to laud Airtel for emerging the best-rated, citing it as a remarkable feat and a positive step towards attaining digital equality in Africa.
"In our nationwide assessment, 82.8% of the urban build-up area and 83.9% of the Population area were tested. We concluded that Airtel Nigeria is Best in Test, achieving the highest umlaut score with 697 points.
"Airtel achieved the best-rated broadband coverage and user download speed. This is remarkable in one of the largest telecommunications communities on the African continent, a positive step towards Digital Equality", he stated.
Ekmen went on to state that umlaut's sophisticated methodology enables the results to be comparable across network operators globally, emphasizing the transparency it provides in not only boosting network quality and performance but also improving the experience for every customer.
He further stated that while the results in Nigeria are quite impressive, there is still room for improvement in global comparison, however, the competition in Nigeria's telecoms landscape is working favourably for consumers in the country.
Danbatta Urges Stakeholders To Support NCC's Quest For Ubiquitous ICT Adoption
Telecommunications stakeholders in Nigeria have been urged to support the Nigerian Communications Commission (NCC) in its noble quest to ensure ubiquitous adoption and use of Information and Communications Technology (ICT), with a view to transforming the nation's economy.
Executive Vice Chairman (EVC) of the Nigerian Communications Commission (NCC), Prof. Umar Garba Danbatta, who made this appeal, pledged the commitment of NCC to continue to be in the vanguard of implementing the Federal Government's policies aimed at digitalising the nation's economy.
Danbatta made the call at the weekend while commissioning "Prof Umar Garba Danbatta Computer Laboratory" donated by Huawei Technologies Company Nigeria Limited to the Government Senior Secondary School (GSS), Danbatta, Kano State.
The historic school is the alma mater of Prof. Danbatta, who, himself, has consistently implemented many philanthropic and people-oriented projects in his Danbatta community in addition to his strides in driving the development of ICT adoption and usage, via numerous initiatives as the country's Chief Telecoms Regulator.
Danbatta expressed his gratitude to the company for choosing his alma mater for the important ICT project and noted that the facility will bring invaluable benefits to the students and teachers of the GSS in Danbatta and impact other neighbouring schools.
The schools will utilise the tech facility for preparing their pupils for the Joint Admission and Matriculation Board (JAMB) and other educational purposes.
Danbatta charged the students and others desirous of aspiring to upgrade their knowledge of ICT to avail themselves of the ample opportunity provided by the new facility within their own domain.
Restating the NCC's commitment toward digitising Nigeria's economy, Prof. Danbatta said the Commission will continue to be at the forefront of implementing the Federal Government's policies aimed at achieving the goal.
Earlier, the Director, Public Relation of Huawei Nigeria, Lola Fafore, observed that the fully-fledged computer laboratory donated to the school is equipped with free 4G internet service for 90 days as well as computer-based testing (CBT) training applications for JAMB installed in the computers for the benefit of the students.
Fafore said, as part of the company's contribution to Nigeria through corporate social responsibility, the firm would continue to promote digital inclusion, especially through the provision of access to technology.
"As a company, Huawei looks forward to making more contributions to Nigeria by supporting the NCC in bridging the digital connectivity divide, training talents, building capacity, knowledge transfer and supporting the process of achieving a fully digital economy," she said.
Chairman of Danbatta Charity Foundation (DCF), Alhaji Nasiru Danguda, commended the NCC for attracting major development projects to the community, thereby opening unprecedented windows of opportunity for the people.
Danguda said, "This is not the first time Huawei is donating this kind of project in Danbatta as Maimunatu Girls Secondary School is also a previous beneficiary.
"We, the people of Danbatta, are grateful to you and are also proud that we have Prof Danbatta making us proud with his outstanding performance at NCC, which has attracted us to global giants like Huawei."
Only recently, traditional rulers and concerned community leaders commended Prof. Umar Garba Danbatta for his role in boosting security and supporting other initiatives aimed at stepping up the tempo of development in Danbatta Local Government Area, Kano State and its environs vis-a-vis concerted effort towards national development.
The inauguration ceremony was organised by DCF in conjunction with four other organisations, namely Zauren Tuntuba, a not-for-profit organisation; Danbatta Academic Forum (DAF); Danbatta Reporters; and, Duniya Ba Hutu.
Also at the event, 10 (ten) female students from Muslim Community College of Health Sciences and Technology, Funtua, and another 20 female beneficiaries of the vocational training empowerment programme with a bias for tailoring and fashion designing, all under the sponsorship of Prof. Danbatta, celebrated their graduation.
The event, which featured the presentation of sewing machines and other fashion designing items to the two sets of qualified trainees, also saw Prof. Danbatta being conferred with a special recognition award for his immense contribution to the security of the Danbatta community, among other community development initiatives
NCC Concludes Study On Cost-Based Price Of Int'l Termination Rate Determination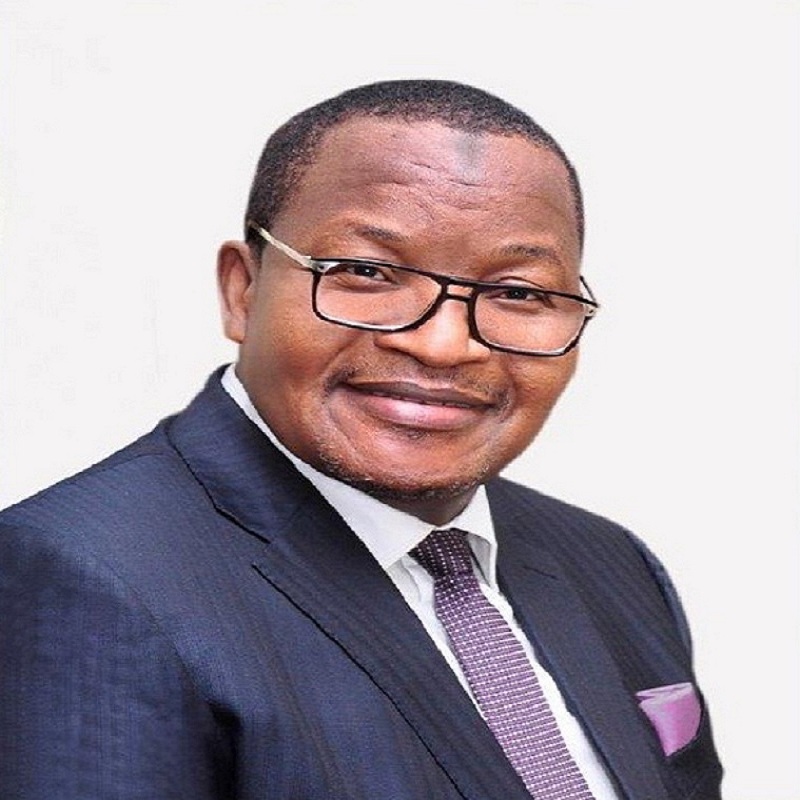 The process for determining the cost-based price of Mobile International Termination Rate (ITR) to ensure healthy competition on traffic handling for voice services between local and international operators in Nigeria has been concluded by the Nigerian Communications Commission (NCC).
This was made known by the Commission at the final Stakeholders' Forum for the presentation of the study on cost-based pricing of mobile ITR, undertaken by Messrs Payday Advance and Support Services Limited, held at the Commission's Head Office in Abuja on Tuesday, June 8, 2021, with Management Staff of the Commission physically in attendance while other critical industry stakeholders participated virtually.
The forum was convened by the NCC to formally present the findings from the study, which commenced in March 2020, to industry stakeholders and to solicit further perspectives, insights and other input on the findings towards a mutually realistic termination rate for international voice traffic in Nigeria, according to a statement signed by Dr. Ikechukwu Adinde, Director, Public Affairs of the NCC and made available to newsmen on Thursday.
Executive Vice Chairman of NCC, Prof. Umar Garba Danbatta, said the cost-based study became imperative, following previous efforts at finding an optimum price for the termination of international voice services that will be beneficial to all relevant industry stakeholders.
Danbatta said that the "overriding need for regulatory options and intervention in relation to the international termination rate in the voice market segment is predicated on some intractable challenges, most common with economies with severe macroeconomic volatility such as ours."
Going down memory lane with respect to MTR determination in Nigeria's telecom industry, the EVC said, in 2013, the Commission issued a Determination stating that mobile Termination Rates (MTR) are the same irrespective of where the call originated.
He, however, stated that this was misconstrued by operators at that time to mean that ITR should be the same rate as the MTR, consequently ignoring the international cost portion.
"Arising from these is the persistent fact that Nigeria's ITR is below that of most countries with which it makes and receives the most calls, making Nigerian operators perpetual net payers.
"The obvious implication of this is seen in the attendant undue pressure on the nation's foreign reserves, which continue to get depleted by associated net transfers to foreign operators on account of this lopsidedness," Danbatta explained.
He further stated that regulating the ITR is imperative for developing countries, such as Nigeria, with volatile currencies in order to prevent or mitigate the imbalance of payments with international operators.
The Commission, he also said, was faced with the challenge of arriving at a rate that will balance the competing objectives of economic efficiency while, at the same time, allowing operators the latitude to generate reasonable revenues.
He informed the forum, however, that "where ITR is not regulated, it tends to converge to the MTR and for a market like Nigeria with major supply-side challenges, the socio-economic implications and attendant backlash can only be imagined."
In her comments, the Director, Policy, Competition and Economic Analysis, NCC, Yetunde Akinloye, corroborated the EVC, noting that the study was intended to complement and consolidate the initial work done by the Commission which had also culminated in the MTR Determination published in June 2018.
According to her, the ITR previously determined was based on actual benchmarking with countries of similar characteristics to Nigeria, but the findings from that study were faced by major national macroeconomic management challenges, ultimately pointing to the need for an ITR that is cost-based, consistent with the MTR.
ITR is the rate paid to local operators by international operators to terminate calls in Nigeria as contrasted with MTR, which is the rate local operators pay to another local operator to terminate calls within the country.
Meanwhile, the NCC EVC has reiterated the Commission's commitment "to continuously provide a conducive environment and level playing field for the effective interplay of factors that would engender sustained market development and growth, while ensuring the provision of qualitative and efficient telecommunication services to the consumers".
The Nigerian Communications Commission (NCC) has concluded the process of determining the cost-based price of Mobile International Termination Rate (ITR) to ensure healthy competition on traffic handling for voice services between local and international operators in Nigeria.