5G Will Reach 22m Subscribers In Middle East & Africa By 2024 With GCC Nations To Continue To Lead – Ericsson VP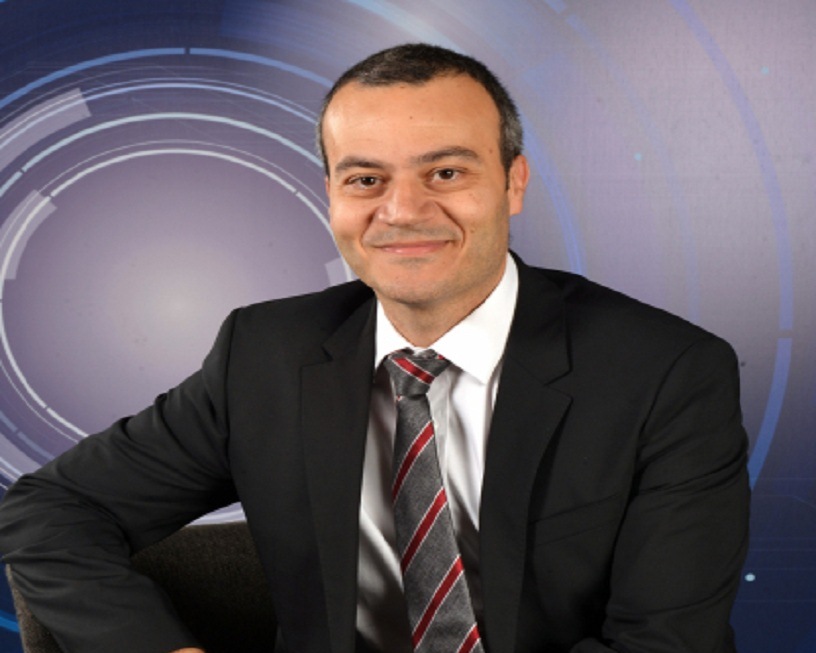 CommsMEA caught up with Chafic Traboulsi, vice president and head of networks at Ericsson Middle East and Africa, to find out how GCC nations can take the next step down the road to realising its full 5G potential……DigitalTimesNG reproduces the interview…
As operators look to ramp up their 5G offering, how important is spectrum sharing technology going to be?
With 5G networks going live and consumers getting their hands on the first 5G devices, user expectations are high. Communications service providers need to make the best use of their spectrum assets and utilise each band's performance characteristics to support their business strategies while maintaining coexistence between all technologies deployed in the network.
Ericsson Spectrum Sharing, part of Ericsson Radio System, enables a quick, flexible, and cost-effective upgrade to 5G within existing 4G carriers. Based on traffic demand, the solution will dynamically share the spectrum between 4G and 5G carriers, making the switch on a one-millisecond level to minimise spectrum wastage and provide the best end-user performance.
Ericsson Spectrum Sharing enables a smooth and fast network migration through simultaneous and dynamic support of 4G and 5G within the same spectrum band using the Ericsson Radio System, once operators are ready to make the transition.
The new functionality can be implemented through a remote software installation on Ericsson Radio System radios shipped since 2015. This capability allows communication service providers to deliver nationwide 5G coverage with a much more flexible spectrum migration strategy – removing the need for dedicating existing 4G spectrum assets to 5G statically, which could negatively impact 4G performance.
We should also highlight that 4G/5G dynamic spectrum sharing is the key technology to efficiently deploy the most advanced 5G technology, 5G Standalone. 5G Standalone will enable the ultimate benefits of the 5G and with Ericsson Spectrum Sharing these benefits can be made available throughout the network in all the areas where the 4G signal is currently provided.
How important a region is MEA to Ericsson? What are your key targets for the region in the year ahead?
As a key player in making 5G networks a commercial reality, Ericsson is working closely with partners across the region and has a large number of Memorandums of Understandings – helping service providers to improve their existing consumer business and address previously untapped value chains in the digitalisation of industries.
5G is expected to reach 22 million subscriptions for enhanced mobile broadband in the Middle East and Africa (MEA) by the end of 2024, representing 1 per cent of total mobile subscriptions. This will make 5G the fastest generation of cellular technology to be rolled out on a global scale, according to the Ericsson Mobility Report.
The majority of the 5G subscriptions in the MEA are expected to come from advanced ICT markets like the GCC countries.
With connectivity at the heart of industry transformation, cellular technologies have a significant role to play – not just in the evolution of communication but in the transformation of businesses and societies as a whole.
What were you most looking forward to showcasing at this year's cancelled MWC event?
The health and safety of our employees, customers and other stakeholders are our highest priority. This is not a decision we have taken lightly. We were looking forward to showcasing our latest innovations at MWC in Barcelona. It is very unfortunate, but we strongly believe the most responsible business decision is to withdraw our participation from this year's event.
To showcase the company's portfolio and innovations, Ericsson will take the demos and content created for MWC Barcelona to customers in their home markets with local events called "Ericsson Unboxed".
Last year, the GSMA tipped Middle Eastern telcos to lead on 5G. How will they continue to maintain their leadership position as they look to scale up their 5G networks?
To our great pride, the Middle Eastern telco and the Middle Eastern regulators have ensured that, this time, the Middle East is on the map early when it comes to a new telecom standard generation.
Mainly driven by the GCC, this was made by providing the telcos with affordable 5G frequencies early enough and allowing them to use advanced technologies like the Ericsson Spectrum Sharing without any hinders.
To stay in the lead the telcos have to ensure massive 5G adoption. 2020 and 2021 are the years where we will see that.  They also have to ensure that they start testing the business monetisation side that will come with the Industrial private networks and critical IoT.
We are proud to be supporting our pioneering partners in the MEA region with their 5G switch. Ericsson is the first company to launch live commercial 5G networks on four continents. Today, 70 per cent of the top service providers evaluated in global public 4G network tests use Ericsson's radios and basebands, which are the key to 5G performance.
And thanks to our ongoing interoperability engagements with six out of six chipset vendors, our 5G technology is evolving continuously to support a variety of 5G devices. That way, we can cater to the wide-ranging 5G use cases of today and tomorrow.
What are your predictions for the year ahead?
As market after market switches on 5G, Ericsson is at a truly momentous point in time. No previous generation of mobile technology has had the potential to drive economic growth to the extent that 5G promises. It goes beyond connecting people to fully realising the Internet of Things (IoT) and the Fourth Industrial Revolution. The ongoing health crisis has shown the importance of telecommunications in keeping the world running. 5G is making the future efficiencies and possibilities a reality.
In 2019, Ericsson started the commercial rollout of 5G with operators in advanced markets like the UAE and Saudi Arabia. Ericsson was selected by Batelco to commercially deploy 5G across Bahrain and announced 5G commercial launches with Etisalat, STC and Ooredoo. In addition, it is the first with commercial live networks in four continents and publicly announced 25 live commercial 5G operators globally with 81 commercial 5G contracts signed. Reaching the key technological milestone of deploying 5G networks has been a joint effort – a journey and a collaboration between Ericsson and its world-leading telecom partners. Together we have managed to develop 5G technology based on real business needs.
With commercial 5G networks already live around the globe, the next step is to ensure massive adoption.  We also need to see if 5G will allow businesses of all types to reap the benefits of enhanced mobility, flexibility, reliability and security.
The high performance of 5G networks will make our future more efficient and more connected.
INTERVIEW: In CWG Plc, We've Seen The Future And Opportunities In Post-COVID-19 Era- Adeyipo
Chief Executive Officer of CWG Plc, MR. ADEWALE ADEYIPO believes that though the negativity in the COVID-19 pandemic seems to have beclouded its potentials and treasures, the multiple award-winning ICT solutions provider has seen the avalanche of opportunities therein and had already deployed resources to reap the benefits.
In the following interview, via Zoom, he talks about the impact of COVID-19 on businesses, the future of work in the post-pandemic era, and how CWG Plc has been coping with the challenges posed by the pandemic…….
What are your thoughts about Covid-19 in the last five months?
COVID-19 has taught us some lessons we could not have learnt ordinarily. In the last five months, we have suddenly realized that the gap between the rich and the poor, the educated and non-educated is not extensive. We have realized that life and survival seem to be the only constant entities. The pandemic has exposed the terrible state of infrastructure in our country.
This is the time for us to look inward and face our challenges; fix our health sector and other amenities. I believe we are not cursed but only need to be deliberate and determine to make a change. We have the capacity and competence to make that change, which is already evident in the many great works Nigerians are doing all over the world.
There was an article I wrote last year, which dwelt more on digital change. In that article, I stated that Nigeria needed to address the consumer mentality that stops us from creating and reproducing. COVID-19 has presented us with an opportunity to look inward and create wealth for ourselves.
How are you coordinating activities and the staff at CWG since the onset of the pandemic and its effects? 
At CWG, our engagements and activities are almost seamless and I can say it has been more effective than what we forecasted at the beginning of this pandemic. Sometime last year, we introduced what we called 'Work from Home Initiative', which was a response to a survey we conducted on staff engagement.
Our people opted to work from home two days a month so, we started it the first quarter of last year. That has helped us a lot during this pandemic period because we have previously conducted a trial and know how to manage people in a situation like this.
I am presently in the office with a few staff. Communication is key in this our business, so we regularly communicate with them on critical revenue lines that must not suffer. This is the time you bring out the entrepreneurship spirit in everyone, so they can make maximum impacts. Responsibility and accountability are the keywords in times like this.
We have activated our remote system and I can confirm to you that with the processes and the robust systems we have, these have helped us to be able to deliver to our customers.
Is there a way we can quantify the damages that have been done to our economy, especially the ICT sector since the pandemic?
From an organizational perspective, the damage could be in two major areas; the first damage for me is to ask the question: what are those things we believe are the status quo and now we suddenly realized we were wrong?
At CWG, we refer to the staff as the lifeline of our organization, but the virtual process we have adopted now is largely impacting on our inclusiveness, which is met to deliver the growth and vision of CWG. We wanted that everyday interaction with our people. Not meeting my colleagues physically in the last four months due to the pandemic for me has not been very good. 
A lot of businesses in Nigeria, even in the ICT sector, will cease to exist post-COVID-19 because they cannot put their act together. They refused to make changes in their operations when they had the opportunity to do so, probably because the way they were doing the business was working for them and did not see the need to. I am a strong advocate of SMEs, which I believe is a big driver of any economy.
However, SMEs in Nigeria and other emerging countries have a slow adoption of technology, which has affected their growth. Organizations without processes and laid down procedures on how they go about their business might struggle. An organisation without strong leadership might struggle and the impact of these, I believe we will see in the next three months.
On assumption of office as the CEO of CWG PLC, you disclosed you are coming with five strategic pillars, which are Growth, Dividend, Brands, Liquidity and Profit. How well have you gone with these pillars?
These pillars have created an essential guide on what we do and how we do it. We evaluate every decision and determine what will be the contribution of the decision on any of these pillars. These pillars have enabled us to create some focus and clarity. It has given us insights on what we need to take seriously and what we need to stop doing. With these pillars, we measure the success or otherwise of our company.
To answer your question directly, the five pillars we brought at the beginning of this administration are Growth, Profit, Liquidity, Brands and Dividend. Our 2019 report was released earlier where it reported growth with net revenue of over N10billion, which is over 23 per cent higher than 2018. We also have a gross profit of about 25 per cent; this is still talking more to profit and growth.
These growths in revenue are as a result of new services and partnership we procured in 2019. Also, we recorded these growths with a reduced OPEX of 17 per cent in 2019 over 2018. So, we have an achievement of 28 per cent in revenue and 25 per cent in gross profit, but with a reduced operating expense. That is the level of focus we have delivered with the five pillars we created.
If you also want to go to some certain deliverables then, we can begin to talk of our BillnPay (Bills presentment & payments) platform, which is an app of CWG 2.0. On BillnPay last year, we recorded a transaction volume of over N12 billion, which is a major chunk of over 3000 per cent of what we had in 2018, 2017 and 2016 combined. So, I can tell you that the underlining principles that have kept us focused are these five pillars. 
What is the future of work considering the emergence of COVID-19, which was never expected?
After the federal government announced the easing of the lockdown, we at CWG carried out an overall assessment of the situation. As an organization, we decided to observe a partial resumption of some of our essential services. We created customer segregation, which allows us to know and categorise all our engagements and availability based on the customers' need.
Based on this, I can assure you that at CWG, our over 700 employees would not fully resume at the office all at once. We will not do that. That era is gone and I think it is gone for good. As an organization, we have been able to build the readiness for us to harness the impossibility and of course, leverage on the track records that we have built and our urge to deliver value to our customers.
If you carefully observe, you will discover the negativity in this pandemic have beclouded the potentials and treasures in it. But in CWG, we have seen the future and the opportunities in post-COVID-19 and we have already deployed resources to take the benefits. I also believe most other organisations are looking at their processes and how to get things back working.
So when people say after COVID-19, things will get back to normal, I think there will be nothing like that. People have to act now.