Airtel Banks On Ericsson To Modernize Its 4G Network In Kenya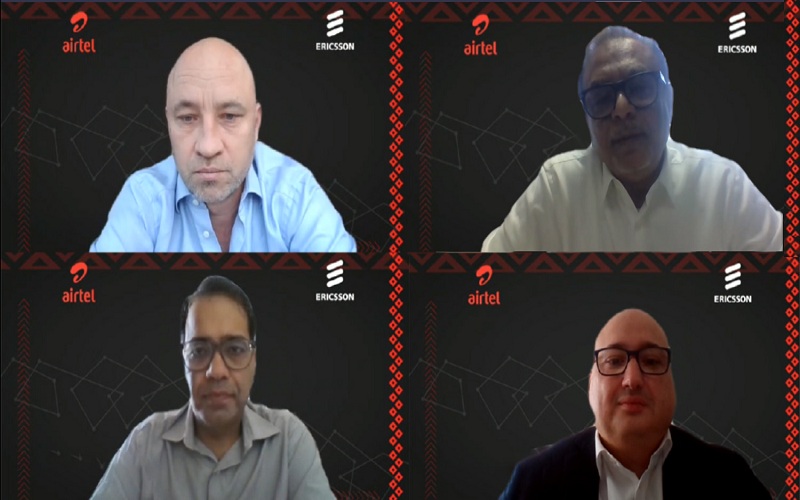 Airtel Africa is expanding its strategic partnership with Ericsson to enable 4G coverage in Kenya.
With Ericsson's Radio Access Network (RAN) and packet core products for 4G, Airtel subscribers will experience an enhanced quality of voice and data.
The network modernization deal, signed in August 2020, is in line with the Kenyan Digital Economy Blueprint Vision 2030 which aims to provide robust connectivity in rural areas and facilitate e-commerce platforms.
The modernization deal will drive the simplification and upgrade of the existing network and future-proof it for the anticipated rapid mobile expansion in the country.
With Ericsson Radio System and Packet Core solutions, Airtel Kenya's network will have 4G coverage, while driving enhanced use cases in both the consumer and the enterprise segments.
Ericsson technology shall make the network in Kenya ready for 5G  deployment.
Prasanta Das  Sarma, CEO at Airtel Kenya says: "Robust and secure communications are an essential component of a digital society in Kenya.
"We are firmly anchored to the strategy of delivering reliable connections across the country and are looking forward to expanding the high-quality mobile broadband services to our subscribers."
Fadi Pharaon, President of Ericsson Middle East and Africa, says: "Together with Airtel, we will implement this project that aims to establish an advanced LTE network in Kenya, providing Airtel's customers with an enriched experience – both in the consumer and business segments.
"Through this partnership, we reaffirm our ambition to set #AfricaInMotion by partnering with Airtel to grow and support an increasingly digitalized society in Kenya."
Furthermore, Ericsson will deploy its Kathrein Mobile Communication Antenna portfolio which will help provide additional enhancement to the network's robustness.
Ericsson's technologically advanced network management system, Ericsson Network Manager will be utilized to support Airtel in managing the network seamlessly by integrating various network elements on a single platform.
At Cool-C Car Mart, Quality Cars And Affordable Prices Stand Us Out- Izuh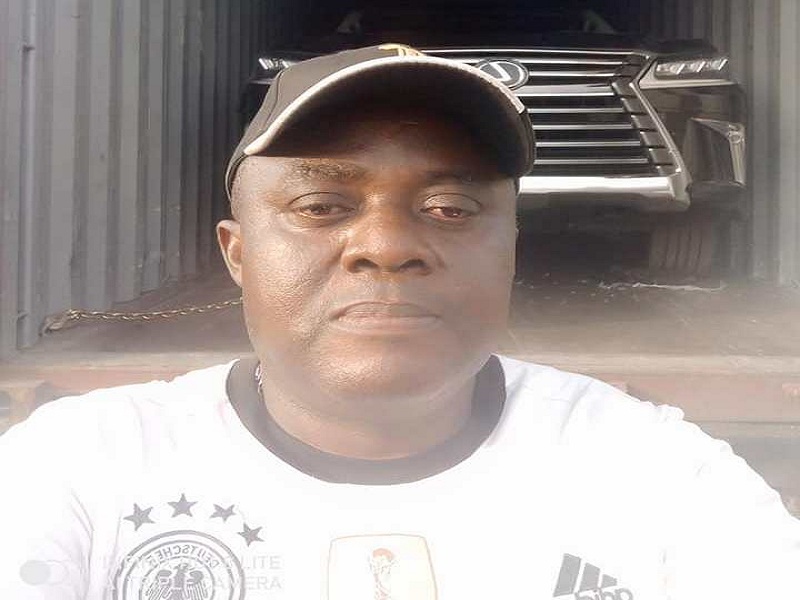 Cool-C Car Mart is a marketplace for virtually all brands of foreign used (Tokunbo) cars ranging from Mercedes to Toyota, Honda, Volkswagen, Lexus, and Nissan amongst others.
Located along 7th Avenue, Festac Town, Lagos, Cool-C Car Mart does not only boast of an array of brand new-looking cars, it is a place where auto lovers can get their dream cars- Saloons and SUVs in particular, at very cheap and affordable prices.
Mr Chinwuba Izuh, Chief Executive Officer of Cool-C Car Mart, told digitaltimesng.com that his firm has contributed in no small way in helping Nigerians own their dream cars in spite of the harsh economic realities.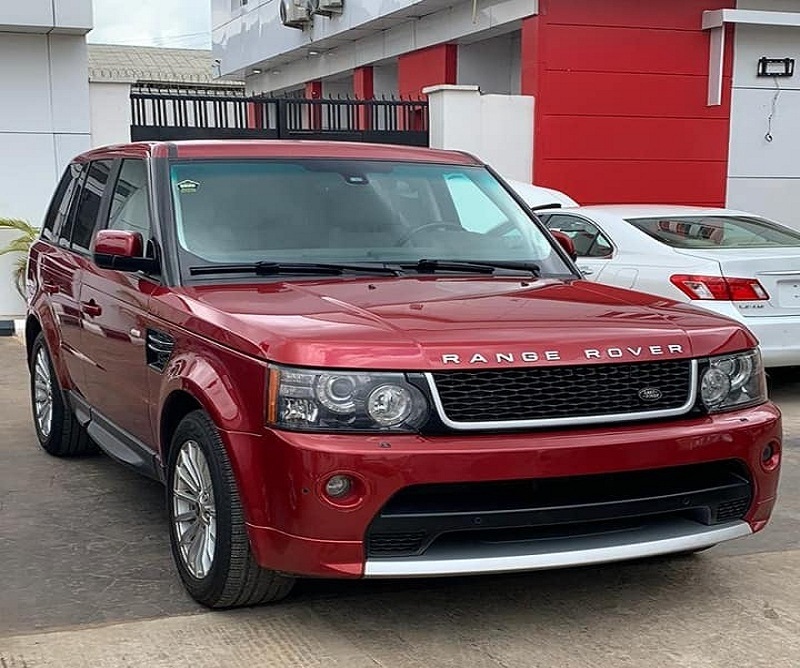 "We are a company built on integrity and quest for quality products. That is why we've never had any after-sales issue with any of our customers because we ensure that what we import into this place are well tested, quality automobiles.
"In spite of this integrity and quality assurance, we still rank the Number 1 when it comes to affordable pricing. We do this, not because we are covering the cost of importation but because we feel the pains Nigerians are going through. We know what Nigerians are passing through and the desire to own their dream cars.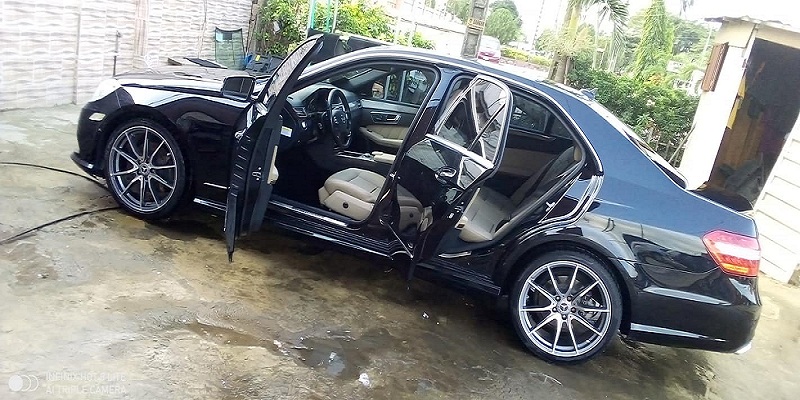 "What we have here is a combination of quality and affordable products. Our mission here is to ensure that Nigerians willing to have their dream cars are not denied such necessity and luxury as a result of the high cost of automobiles," Izuh said.
The CEO stated that in the past when the Nigerian economy was booming, Nigerians were purchasing brand new cars because they could afford them then, regretting that unfortunately, that regime is now history.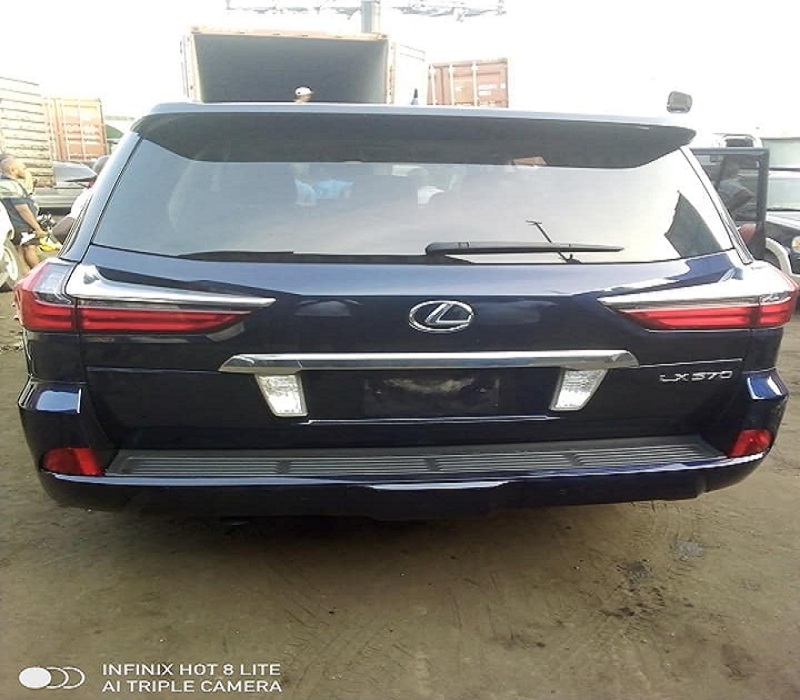 According to him, "In those good old days when the country's economy was buoyant, new car purchases were not only common but thrived. However, with the worsening economic downturn, brand new (or 'tear rubber') cars have become too expensive for many. Today, foreign used cars have become an alternative because they come neat, solid and cheaper."
"The National Bureau of Statistics (NBS) released a report last year showing that Nigeria spent a whopping sum of N148 billion to import used vehicles in the first quarter of 2019. It showed that used vehicles are the third most imported goods in the country, behind Laboratory glassware and motor spirit."
He noted that the company plans to get into aggressive marketing of its products by commencing online sales via the website, Instagram, Facebook, YouTube and other social media platforms, stating that that imported foreign used cars known as Tokunbo has till date, remained a phenomenon.
"You know that with the advent of the Internet, particularly social media, there has been an emergence of online car shopping sites making the purchase and sale of cars easy for Nigerians with just smartphones and access to mobile data.
"In addition to giving Nigerians the opportunity of coming to our ultra-modern showroom in Festac Town, we are going to open up the virtual platform for our existing and prospective customers to sit in the comfort of their homes and make orders for cars of their choice," Izuh said.
On what stands out Cool-C Car Mart, Izuh said apart from its affordable prices, its customers are allowed to properly scrutinize the specifications of the car of their choice, mileage covered as well as a mandatory test driving to ascertain the state of health of the car.
Konga Website Records Huge Traffic As Shoppers Grab Black Friday Offers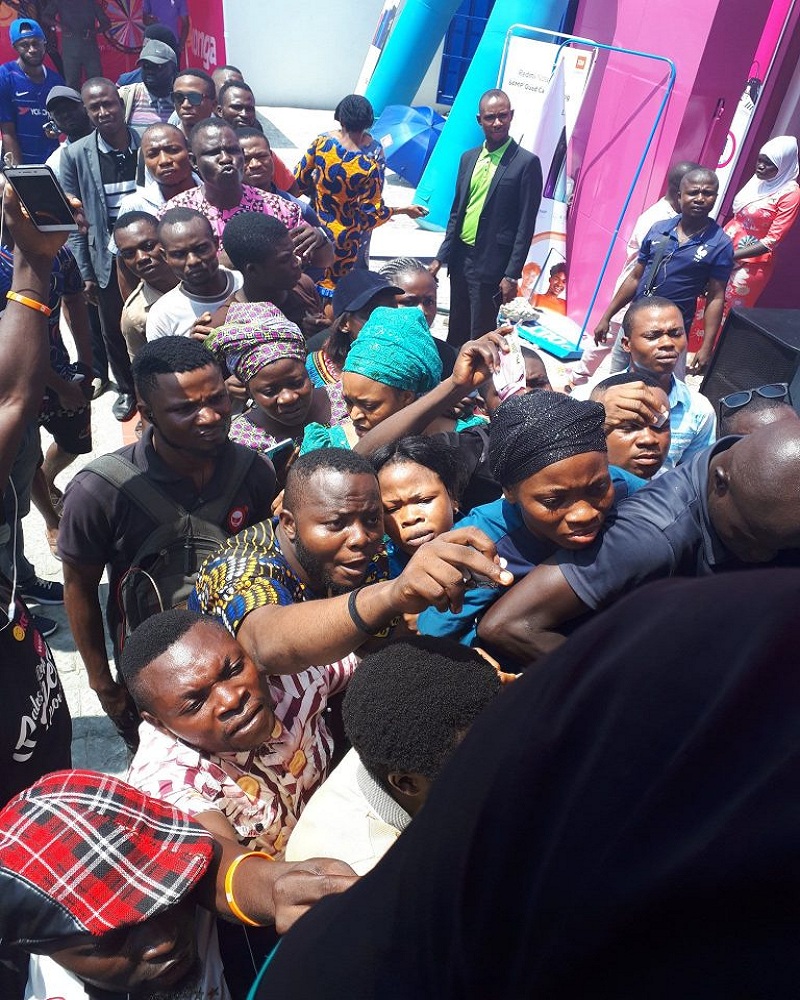 Indications have emerged that Konga, Nigeria's foremost composite giant, witnessed a massive surge from bargain-hungry shoppers who kept vigil on its website in the early hours of today to grab the Black Friday deals on offer.
The development comes as the world marks the global celebration of the 2020 edition of Black Friday today, Friday, November 27.
Investigations reveal that the traffic spike on www.konga.com was recorded from midnight when Konga rolled out its exclusive offers for Black Friday.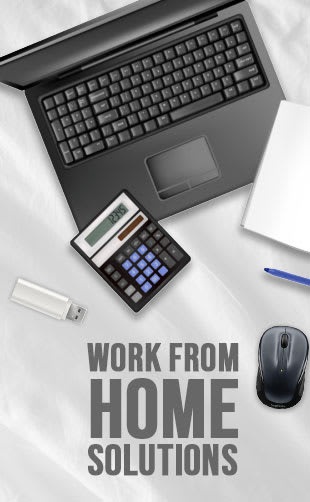 Computing products such as laptops and Tablet PCs, among others, mobile phones, electronics, Home & Kitchen appliances and Fast Moving Consumer Goods (FMCG) were among the categories that witnessed the highest patronage from shoppers.
Earlier, Konga had announced the release of 35,000 units of laptops, Personal Computers (PCs), tablets and complimentary printers through Konga Bulk – a development that is bound to have contributed to the heavy traffic witnessed on its website from midnight.
Also, Konga Bulk is making the devices available at unbelievable prices, unmatched anywhere else in the market, as a way of easing the pain of many Nigerian consumers and in line with the spirit of this year's Black Friday.
Meanwhile, more eager shoppers are expected to join the hunt for Black Friday deals at Konga this morning, with the company's chain of retail stores across Nigeria also expected to record significantly higher footfalls from walk-in customers.
Equally important, traffic to the Konga website will expectedly maintain an upward spike today.
The e-Commerce giant has lined up a number of offers to make today's Black Friday event a remarkable one for its customers.
These include price slashes across major product categories, flash sales, treasure hunts and other freebies, even as it assures customers of swift deliveries of their orders.
Konga Bulk Offers 35,000 Laptops, PCs, Others At Huge Discounts Friday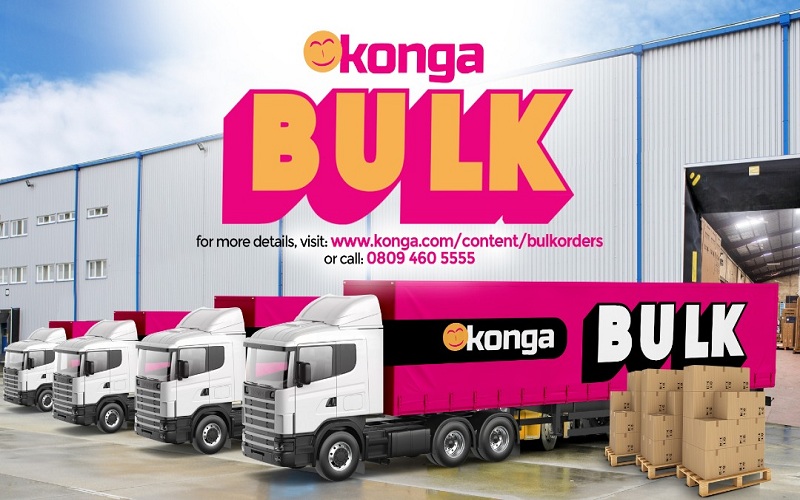 Konga, Nigeria's foremost e-Commerce giant, is set to make available over 35,000 units of laptops, Personal Computers (PCs), tablets and complimentary printers at giveaway prices for Nigerians through Konga Bulk, its innovative, bulk purchasing platform for those buying large quantities while also offering the same opportunity to retail buyers as well.
Konga unveiled the special prices for the devices at 12am-midnight for the Black Friday celebration today while at the same time, assuring of swift deliveries to all customers.
The products range from devices for kids, students, educational institutions and major corporate high-end users.
Brands on offer are Lenovo, HP, ASUS, Dell, Zinox and Samsung tablets, among others. All devices are brand new and latest models of Laptops, Desktops, Tablets PCs and complimentary HP Printers.
The devices can be accessed via https://www.konga.com/content/bulkorders
This development is bound to come as a much-needed respite for Nigerian consumers, corporates and educational institutions who have been paying over the odds for scarce computing devices in the face of a prevailing global scarcity occasioned by supply disruptions as a result of the COVID-19 pandemic and which are being projected by major OEMs to persist till June 2021.
Furthermore, Konga Bulk is making the devices available at unbelievable prices, unmatched anywhere else in the market, as a way of easing the pain of many Nigerian consumers and in line with the spirit of this year's Black Friday which will be marked globally today, Friday, November 27.
Kalu Johnson, Vice President, Strategic Business at Konga, says it is an offer that is worth taking advantage of.
''As the largest source of computing and other digital devices in Nigeria, it is rewarding to know that we have earned the trust of global OEMs at this point of the critical need for Nigerians. Yes, it may not be enough for the country but we have commitments from our major partners for additional inventory for Nigeria at this period of scarcity. Interestingly, we have for all ages and all needs.
''We have taken into consideration the inconveniences and huge pain being borne by Nigerians, many of who are paying excessively exorbitant prices for scarce computing devices. This is why we have decided to make these devices available at highly discounted prices via Konga Bulk for bulk buyers.
"It is a once in a lifetime opportunity for individual users, resellers, business owners, cooperatives, corporate organizations and educational institutions to take advantage of giveaway prices to stock up on their essential needs,'' he disclosed.
Konga Bulk is a mega platform which has been touted a potential game-changer, offering manufacturers, distributors, resellers as well as Small and Medium Enterprises (SMEs) an opportunity to take advantage of Konga's world-class assets including its secure regional warehouses, smart offices, cutting-edge technology, advanced digital logistics capabilities through an internally-owned subsidiary, Kxpress and its Central Bank of Nigeria-licensed Mobile payment platform known as KongaPay.