ALAT By Wema Clocks 5, Unveils #BeAudacious Campaign
In yet another first-of-its-kind move that further affirmed its trailblazer position in the banking industry, Africa's first Digital Bank, ALAT By Wema, unveiled its #BeAudacious campaign, as part of activities commemorating its 5th anniversary on Tuesday, May 2.
The #BeAudacious campaign, which was led by the Brand Ambassador and one of Africa's leading music icons, Davido saw ALAT By Wema target the opening of one million new accounts in a 24-hour period that was also an attempt at putting Nigeria into the Guinness Book of World Records for another first, in the financial services sector.
The disruptive initiative quickly went viral and had the global audience shaken as financial analysts, marketers, brand specialists, social and lifestyle influencers across social media platforms engaged in various discussions regarding the unprecedented move that was executed with Guinness World Record officials as observers.
Apart from the attempt at the world record, the #BeAudacious campaign was also a reward scheme to appreciate customers and Nigerians for their unwavering loyalty and brand affinity to ALAT By Wema in the five years of its existence.
Thus, participants in the bold 24-hour move got rewarded with amazing prizes, including data and airtime.
Unknown to the public, the #BeAudacious campaign had started 2 days earlier on April 29 when mysterious Red Boxes with visible QR Codes sprang up in different parts of the country, with an invitation to the public to take the bold step and scan the QR codes with the #SpotTheRedBoxes and win delightful freebies.
Chief Digital Officer, Wema Bank, Segun Adeniyi, said the campaign was to deepen its affinity with customers and reward their loyalty.
"We are thankful to our customers for this milestone. We appreciate their belief and the unprecedented acceptance of ALAT, our flagship digital bank that improves lives and enhances lifestyles away from the in-branch banking experience.
"It is our special way of giving back to our customers nationwide and celebrating youthfulness, innovation, and evolution of the ALAT By Wema brand, which has played a starring role in Nigeria's digital banking ecosystem."
Adeniyi added that the successes of ALAT By Wema in the past five years is a win for Nigerians as it reaffirms its audacity, limitlessness, timelessness, and innovation and that comfort and accessibility for customers will remain the core of its operations.
Launched in 2017 by Wema Bank, ALAT By Wema is Nigeria's and Africa's first Digital Bank that enables modern lifestyle banking without being physically present at a bank.
These include account opening, funding, seamless bill payment, transactions, and money transfer, saving goals, free card delivery, instant loan, goal-based loan, and device-based loan. It is available for download on Android, iOS, and web apps.
Lagos Govt, FirstBank Partner To Boost Healthcare Delivery In Ije-Ododo Community
…Over 10,000 residents to benefit from new primary healthcare centre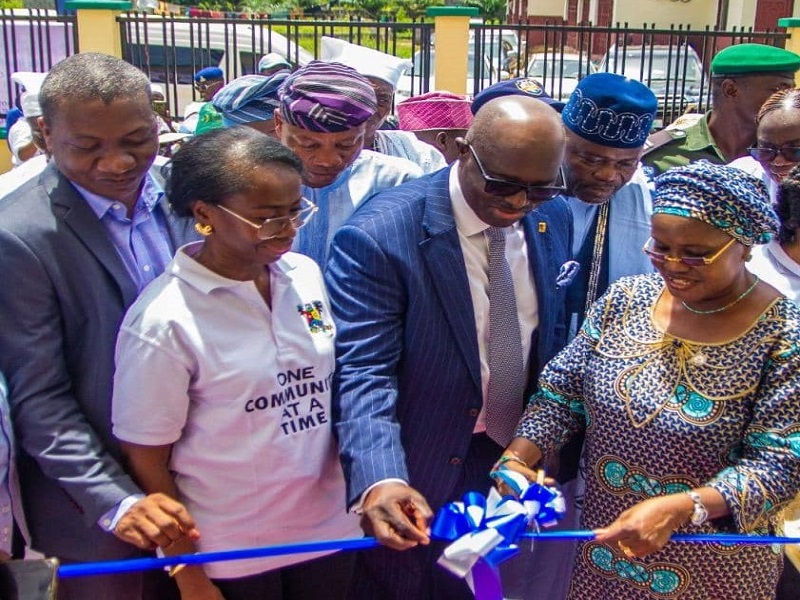 The Lagos State Government has built and unveiled a new Primary Healthcare Centre (PHC) in Ije-Ododo Community, Iba Local Council Development Area (LCDA), under the Ojo Council Area of the state.
The facility, which has been under construction since 2021 in partnership with First Bank of Nigeria Limited, was unveiled in the community in an opening ceremony attended by the Lagos State Governor, Babajide Olusola Sanwo-Olu, representatives of the state government, the state Primary Health Care Board, community leaders, as well as traditional rulers of Iba, Ije-Ododo and Ijagemo, among others.
The governor, who was represented by Secretary to the State Government (SSG), Mrs. Folashade Sherifat Jaji, said in his welcome address that the opening of the health facility under the SSG's One Community At A Time (OCAAT) initiative, formed part of activities to herald the inauguration of his second term in office on Monday, May 29, 2023.
Maintaining that the attention being paid to the healthcare sector was deliberate to ensure a healthier populace, he said the state government under his watch would deploy more resources to the health sector for easier access to health services, especially in underserved communities.
The governor enjoined members of the community to take full advantage of the health benefits that will be provided in the facility and charged them to take ownership and always protect the assets and the facility.
The Permanent Secretary, Primary Healthcare Board, Dr. Ibrahim Mustapha, commended First Bank of Nigeria Limited and the contractor for completing the project within the stipulated time frame, but also requested more assistance to make the facility functional by providing equipment and other necessary medical gadgets.
On his part, Chief Executive Officer of FirstBank, Dr. Adesola Adeduntan, who was represented by Mr. Seyi Oyefeso, expressed satisfaction at the successful completion of the project, adding that it was gratifying to know that no fewer than 10,000 residents of Ije-Ododo and neighbouring communities will have access to primary healthcare services in the facility.
He said as a responsible corporate social organisation, the bank's intervention in the primary healthcare sector aligned with its Corporate Social Responsibility (CSR) approach anchored on citizenship, impact management, strategic education, as well as the health and welfare of the immediate and remote communities of Lagos State and other parts of the country.
In his words: "The completion and opening of the primary healthcare centre are to ensure that Ije-Ododo community will become healthier and wealthier since health is wealth."
In his goodwill message, the Baale of Ije-Ododo, Dr. Abu Jelili Ododo, who spoke in the company of the Oba of Iba and Baale of Ijagemo, applauded Governor Sanwo-Olu for the timely completion of the healthcare centre and appealed for the construction of the Ijegun-Ije-Ododo-Abule-Ado road to link the Badagry Expressway, adding that it was high time the Ije-Ododo Community was provided with a motorable road to ease the sufferings of residents.
Responding to the request for the road, Jaji assured that the Lagos State government under Sanwo-Olu was poised to build the road but that the project suffered some setbacks due to agitations by some members of the community over the location of the project, adding however, that as soon as the governor settles down for his second tenure, construction work will begin on the road.
FirstBank's Sponsorship Of Davido's Timeless Concert Reinforces Its Impact On The Art And Entertainment Industry
• FirstBank's sponsorship of Timeless is the third time it is supporting Davido since it first supported Davido's 30 Billion concert in 2017.
• The support of the timeless concert is part of the Bank's First@arts initiative.
• First@arts by FirstBank showcases and facilitates the successes of the art and entertainment industry to the world.
The much-anticipated timeless concert by David "Davido" Adeleke, unarguably one of Nigeria's biggest music exports of all time, was an electrifying music showpiece that further reiterated the lofty height and growth that has defined the Nigerian Music industry in recent years as Nigeria's premier banking giant, FirstBank once again, threw its weight behind Davido.
The Timeless Concert in Lagos was the climax to the treble of concerts to complement the 31 March 2023 launch of his fourth studio album, 'Timeless'. Before the Lagos concert, Davido performed at the Irvine Plaza in New York on 2 April 2023 and in London on 5 April 2023.
The 17-track project album has topped several charts, breaking and setting several records. Big amongst these was the recognition of the Timeless album as the first African album to hit Number 1, topping the US iTunes Albums Chart which is credited to be the world's biggest music market.
Davido the Timeless Concert in Lagos was indeed more than music, as it unified individuals from all works of lives, irrespective of tradition, culture, economic strata and nationalities. Fans and music lovers trooped to the venue, the historical Tafawa Balewa Square, from far and wide to show their love and support for Davido, have fun, relax, connect and reunite.
A show without a well-constructed stage is a no-show as staging promotes the interaction and connection between the artistes and fans.
The Timeless stage, the biggest in West Africa and second biggest in Africa was groundbreaking in both design and aesthetics.
The beauty of the stage was reminiscent of the words of Canadian international bestseller, Yann Marte: "Nature can put on a thrilling show. The stage is vast, the lighting is dramatic, the extras are innumerable, and the budget for special effects is unlimited."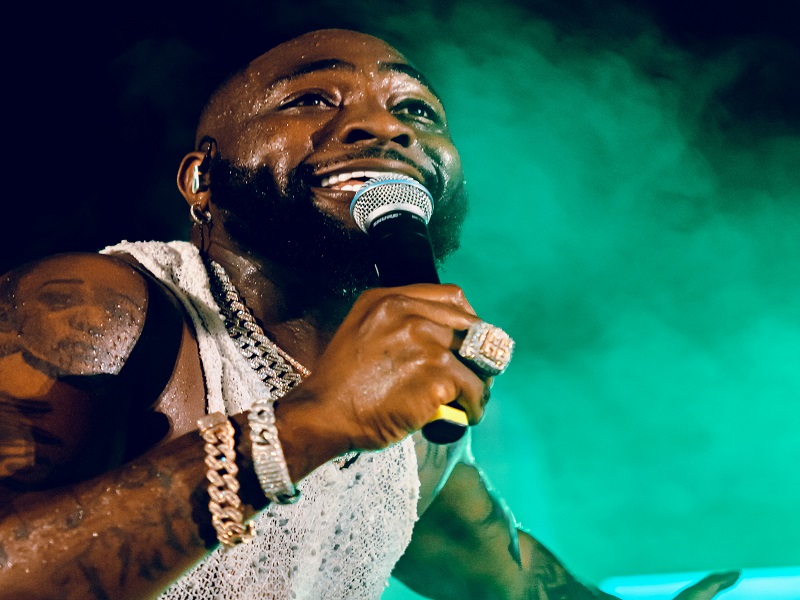 These words simply depicted the nature, class and details applied to the construction of the Timeless stage as its exquisiteness was conspicuous during the day well ahead of the fall into the night when the concert took centre stage at Tafawa Balewa Square in Lagos, Nigeria's commercial nerve centre.
The hosts of the night, celebrity skit makers and comedians, KieKie and Mr Macaroni added spice to the event, as they thrilled fans to a more than music experience, whetting their appetite for the grand performance of the evening; who else but Davido.
Timeless Concert was lit with a sensational performance by several leading artistes including, Asake, Mayorkun, Skiibii, Iyanya, B-Red, Pheelz, Fave, Spyro, Iyanya, Khaid.
Other artistes that added spark to the night include Peruzzi, The Cavemen, Majeeed, Odumodublvck, Starboy Terri and May D, amongst many others.
Expectedly, Davido's entrance received a never-ending ovation as fans could not hold back their excitement of seeing him perform yet again. The Nigerian music legend and globally acclaimed music sensation's well over two-hour electrifying performance on stage had his fans spellbound on several classical hits from previous albums and those from his most recent album, Timeless.
The hits performed from his previous and most recent albums included, Skelewu, Dami Duro, Gobe, Aye, Unavailable, Over Dem All and Feel.
Davido also performed Electricity, a duet with Pheelz, a smash hit in 2022.
A déjà vu of some sort to Davido fans, as FirstBank was the headline sponsor of Davido's 30 Billion concert in 2017.
Also, as part of its yearly DecemberIssaVybe fiesta and supported events in 2021, the Bank sponsored 'A Decade of Davido' Concert, organised to celebrate 10 years of achievement of the Nigerian American pop singer and global music sensation.
Fast forward to the Timeless concert in 2023, the Bank's yearly DecemberIssavybe fiesta, no doubt came pretty early much as it is a long road to December from this month, April.
The bank's dedication to going beyond functional products and benefits for its stakeholders and providing these types of enabling experiences sets it apart in the industry and solidifies its position as a leader in not just directly supporting the arts and entertainment industry but economically impacting its value chain.
Anyone not following the Bank is surely on a long thing but hey, it is never too late as there are still many exciting moments the Bank creates on its social media ecosystem via @firstbanknigeria (Instagram); @FirstBankngr (Twitter) and First Bank of Nigeria Limited (Facebook).
FirstBank's support of Davido's Timeless Concert is undoubtedly a curtain raiser as the bar has been raised for another back-to-back hit for the financial giant to create more memorable experiences for its customers and social media followers in 2023 as the year fast edges into DecemberIssavybe due to hold in some 9 months' time.
PrimePay Secures FCCPC Approval, Disburses Over 1000 Loans In 6 Months Of Operations
…Promises Nigerians smarter digitally driven financial products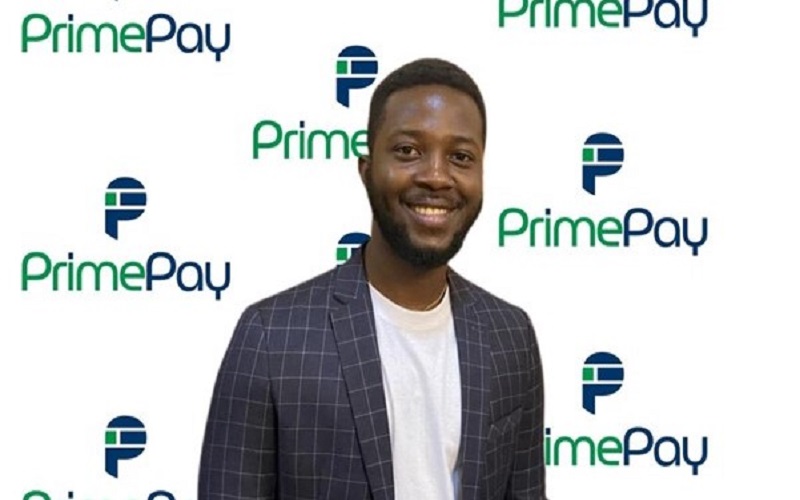 Prime Avis Investment Services Limited also known as "PrimePay", a digital lending company, has announced that it has successfully disbursed 1000 loans in less than 6 months of operations.
This announcement is coming on the heels of the company's recent approval from the Federal Competition and Consumer Protection Commission (FCCPC), which will further help boost its operations.
Speaking to newsmen at a news conference in Lagos, the Chief Technology Officer, Mr. Oreoluwa Faseru, expressed his gratitude to the company's customers for their support and patronage, which has enabled the company to achieve this remarkable feat.
"We are grateful to our customers for their trust and loyalty, which has helped us to reach this milestone. At PrimePay, we are committed to being a worthy financial partner to our customers by providing them with innovative financial solutions that meet their needs," he said.
Faseru added "PrimePay has revolutionized the lending industry in Nigeria by leveraging several familiar channels to disburse loans, including USSD, WhatsApp, Instagram, and Facebook.
"This makes PrimePay the first of its kind in Nigeria to offer lending services through some of these channels, making it easier for customers to access loans conveniently.
"Customers can apply for loans by simply dialing *258*6# on their mobile phones, chatting with PrimePay's Bot on WhatsApp number 08185460000, direct messaging to @prime.pay on Instagram, and @primepay on Facebook" and simply saying "Hello".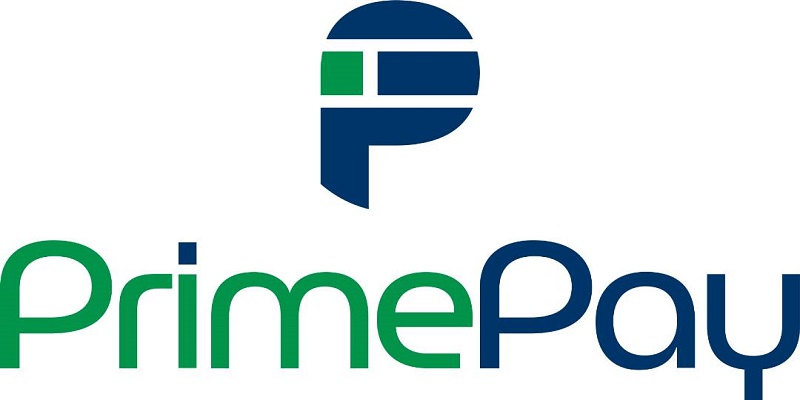 He further stated that "PrimePay's digital lending platform is designed to provide quick and convenient access to credit for individuals and businesses. The platform offers flexible loan repayment terms, competitive interest rates, and a user-friendly interface that makes it easy for customers to apply for loans and manage their accounts.
"We offer other financially relieving products that take care of emergency needs and wants of our customers across the board. It is a quick fix as long as you are fit for the loan which is aimed to save our customers from emergency needs that can cause embarrassment."
"With the recent approval from the FCCPC, PrimePay is poised to expand its operations and reach more customers across Nigeria. The company is committed to leveraging technology to provide financial solutions that are accessible, affordable, and convenient.
"We are not restricted by space or border; we go over and above to delight our customers and prospects making their experience a delectable one," Faseru further explained.
Faseru appreciated PrimePay's esteemed customers for their continued support and encouraged them to take advantage of the company's digital lending platform to meet their financial needs.
He submitted, "We are committed to providing our customers with the best possible service, and we look forward to serving them better in the future.
"We are continuously developing products that will not only meet their emergency needs but also secure their dreams of fulfilling some salient ambitions financially.
"We aim to be a one-stop shop for your financial needs/support."
Potential customers can know more about PrimePay and its services, by visiting its website at www.primepay.africa