ALAT By Wema Clocks 5, Unveils #BeAudacious Campaign
In yet another first-of-its-kind move that further affirmed its trailblazer position in the banking industry, Africa's first Digital Bank, ALAT By Wema, unveiled its #BeAudacious campaign, as part of activities commemorating its 5th anniversary on Tuesday, May 2.
The #BeAudacious campaign, which was led by the Brand Ambassador and one of Africa's leading music icons, Davido saw ALAT By Wema target the opening of one million new accounts in a 24-hour period that was also an attempt at putting Nigeria into the Guinness Book of World Records for another first, in the financial services sector.
The disruptive initiative quickly went viral and had the global audience shaken as financial analysts, marketers, brand specialists, social and lifestyle influencers across social media platforms engaged in various discussions regarding the unprecedented move that was executed with Guinness World Record officials as observers.
Apart from the attempt at the world record, the #BeAudacious campaign was also a reward scheme to appreciate customers and Nigerians for their unwavering loyalty and brand affinity to ALAT By Wema in the five years of its existence.
Thus, participants in the bold 24-hour move got rewarded with amazing prizes, including data and airtime.
Unknown to the public, the #BeAudacious campaign had started 2 days earlier on April 29 when mysterious Red Boxes with visible QR Codes sprang up in different parts of the country, with an invitation to the public to take the bold step and scan the QR codes with the #SpotTheRedBoxes and win delightful freebies.
Chief Digital Officer, Wema Bank, Segun Adeniyi, said the campaign was to deepen its affinity with customers and reward their loyalty.
"We are thankful to our customers for this milestone. We appreciate their belief and the unprecedented acceptance of ALAT, our flagship digital bank that improves lives and enhances lifestyles away from the in-branch banking experience.
"It is our special way of giving back to our customers nationwide and celebrating youthfulness, innovation, and evolution of the ALAT By Wema brand, which has played a starring role in Nigeria's digital banking ecosystem."
Adeniyi added that the successes of ALAT By Wema in the past five years is a win for Nigerians as it reaffirms its audacity, limitlessness, timelessness, and innovation and that comfort and accessibility for customers will remain the core of its operations.
Launched in 2017 by Wema Bank, ALAT By Wema is Nigeria's and Africa's first Digital Bank that enables modern lifestyle banking without being physically present at a bank.
These include account opening, funding, seamless bill payment, transactions, and money transfer, saving goals, free card delivery, instant loan, goal-based loan, and device-based loan. It is available for download on Android, iOS, and web apps.
FirstBank Wins Best Bank In Nigeria, Best Bank In Digital Transformation Nigeria 2022 Awards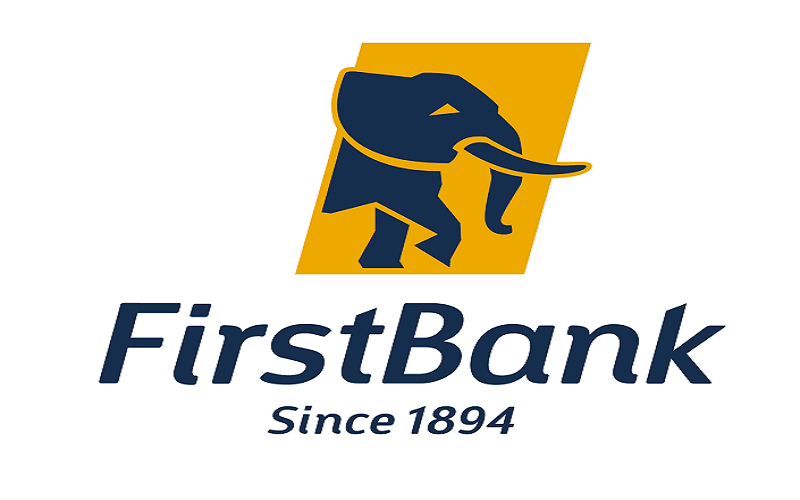 FirstBank of Nigeria Limited, Nigeria's premier banking institution and leading financial services inclusion services provider, has won two awards: Best Bank in Nigeria 2022 and Best Bank In Digital Transformation Nigeria.
The awards were won at the International Investor Awards 2022, a print and online publication that provides insights, news and visual informative pieces with topics ranging from world markets, investing opportunities, industry analysis and so much more, with content dedicated to the global investment community that wants to take a step ahead.
The bank was recognized with the Best Bank in Nigeria 2022 award for its leadership role in promoting financial inclusion in Nigeria which has been integral to improving lives and stimulating businesses of individuals across the country.
Also, the Best Bank in Digital Transformation was awarded to FirstBank in recognition of its continued efforts at reinventing its digital banking channels which have been central to reinforcing the Bank's leading role in promoting a cashless society in the country whilst putting customers at an advantage in enjoying secured and seamless digital banking experiences.
The Bank's digital banking channels include; its recently unveiled fully automated branch (FirstBank Digital Experience Centre), *894# USSD banking, FirstMobile, First online, and WhatsApp banking amongst others.
Expressing delight at the Bank's performance, Ms Folake Ani-Mumuney, Group Head, Marketing and Corporate Communications, First Bank of Nigeria Limited said: "We thank International Investor Awards for the recognition, whilst dedicating these awards to our esteemed customers spread across the world for their unflinching patronage of our services through our 128 years of existence.
"As a bank that is woven into the fabric of society, we remain committed to ensuring that our customers enjoy safe, secure and advanced financial services as they seamlessly carry out their banking transactions on the go, irrespective of where they are," she concluded.
In the 2021 financial year, the Bank received similar recognitions. A few of these are Most Innovative Retail Banking App Nigeria 2021 by Global Banking and Finance Awards; African Bank of the Year 2021 & Innovative Banking Product of the Year 2021 by African Leadership Magazine Awards; Best Internet Banking Nigeria 2021 by International Business Magazine; Best Financial Brand 2021 by Global Brands Awards.
Others are Best Consumer Digital Bank 2021 by Global Finance; Alternative Delivery Channel of the Year 2021 by BusinessDay Banks and Other Financial Institutions Awards and 2nd Most admired financial services Brand in Africa by Brand Africa.
Fidelity Bank Records 35.7% Growth In Profit Before Tax For FY 2021
……Proposes dividend of 35 kobo Per Share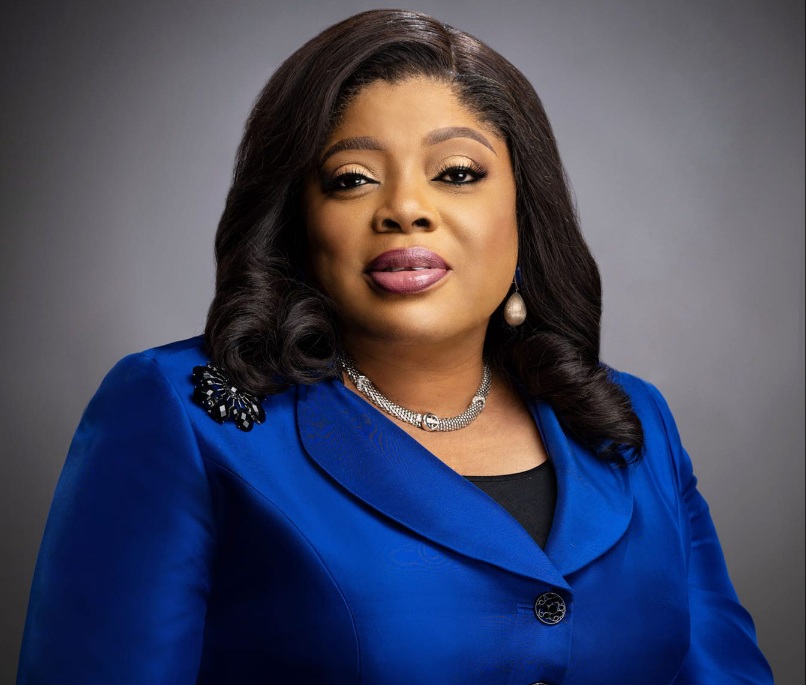 Fidelity Bank Plc has recorded 35.7% growth in Profit Before Tax for its 2021 financial year to close the year at N38.1bn according to the bank's recently issued financial result.
Analysis of the results obtained by Digital Times showed that the bank grew Gross Earnings by 21.6% YoY (23.2% QoQ) to N250.8bn driven by a combination of 60.3% growth in non-interest revenue (NIR) and 15.2% increase in interest and similar income.
The growth in NIR reflects the significant increase in customer transactions resulting in 84.9% growth in trade income, 48.1% in account maintenance charge, and 47.2% increase in digital banking income.
Nneka Onyeali-Ikpe, MD/CEO, Fidelity Bank Plc who commented on the impressive performance of the bank noted, "We closed the financial year with strong double-digit growth in profit and across key balance-sheet lines, which reflects the disciplined execution of our strategy and capacity to deliver superior returns to shareholders.
"Profit before tax grew by 35.7% to N38.1bn from N28.1bn in 2020FY, which translates to an increase in RoAE to 12.5% from 10.5% in 2020FY."
Global Money Week: Fidelity Bank Empowers 4,000 Students In 36 Secondary Schools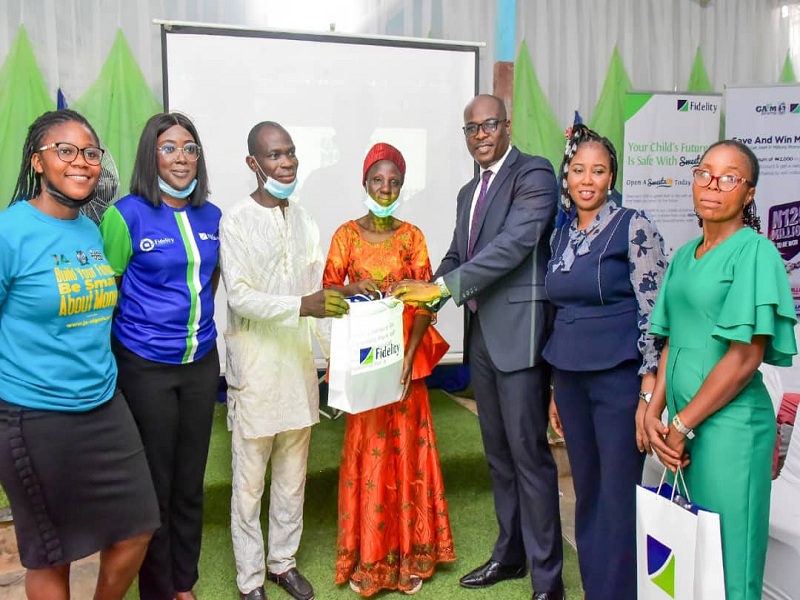 Fidelity Bank Plc has tutored 4,000 students in 36 schools across Nigeria on the value of managing financial resources effectively in order to improve their economic well-being.
Digital Times understands that this initiative, organized in collaboration with Junior Achievement Nigeria (JAN), is part of the activities celebrating the Central Bank's (CBN) annual Global Money Week (GMW), which promotes financial literacy on a global and local scale.
Themed "Build your future, be smart about money," this year's GMW emphasizes the importance of ensuring that young people are financially conscious from an early age.
It also aims to ensure that they gradually acquire the knowledge, skills, attitudes, and behaviours required to make sound financial decisions, achieve financial well-being, and develop financial resilience.
Mrs. Nneka Onyeali-Ikpe, the Managing Director/CEO of Fidelity Bank Plc, kicked off the seven-day celebration on March 24, 2022, by speaking about money matters at Bestline Distinct College in Ado-Ekiti, the Ekiti State capital.
Staff of the bank would also teach in select schools across the country during the celebrations.
Mrs. Onyeali-Ikpe, who was represented by Mr. Ayoola Alabi, Regional Operations & Service Supervisor (ROSS) for South-West 2, Fidelity Bank Plc, pointed out that the financial institution would not relent in its efforts to actualise the federal government's financial inclusion objectives by enabling more young Nigerians, particularly those in underserved communities, to participate in the formal banking system.
"Our children are the future and sharing such information with these young ones will help them develop into better adults. It will give them the ability to plan for their financial independence.
"For us as a bank, education and youth empowerment are major pillars of our Corporate Social Responsibility (CSR) strategy. We are always searching for opportunities to give back to communities where we operate", Onyeali-Ikpe.
While reiterating the bank's unwavering commitment to educating Nigerian children on money matters, the managing director stated that financial literacy among Nigerians, particularly the youth, would promote economic growth and development.
Students who paid close attention to the lecture were then tested orally and subsequently asked questions to gain a better understanding of various financial topics.
Pastor Omodara David, Proprietor of Best Distinct College, stated that the program would broaden the minds of both students and teachers for the future.
"The knowledge gained here will make them successful in the future. What I have learnt has opened my eyes. Immediately after the program, I will open accounts in the bank and allow Fidelity to manage the school's account," said David.
The senior prefect of Best Distinct College, John Chinmaya, who thanked the bank for the gesture, stated that the program will teach students how to save, budget, and bank properly to save for the future, as well as assist them financially and academically.
"We are going to tell our parents about the things we learnt here today and it will surely be beneficial to them," he explained.
On her part, Victoria Abuka, Team Lead, CSR, Fidelity Bank Plc, emphasized the importance of financial literacy, stating that children need financial education to bring about economic change in the country and around the world.
"If you have financial awareness, you will be able to manage money, know about money, invest, and become self-sufficient, as well as contribute to the economic development of the country."
Fidelity Bank concluded the event by presenting corporate gifts to the school's administrators.