Amid COVID-19 Pandemic, UNESCO Launches Global Education Coalition To Support Distance Learning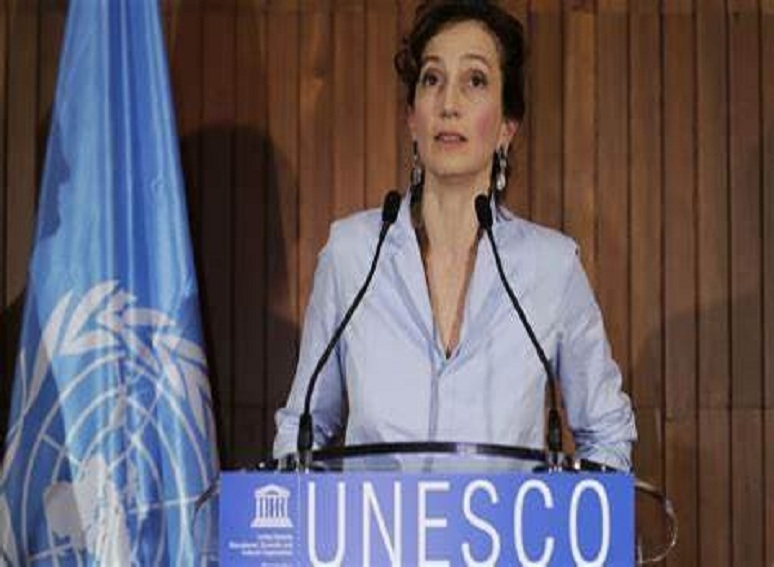 UNESCO Director-General, Audrey Azoulay appeared Tuesday in a video on the organization's website calling on governments across the globe to support a distance learning coalition and remote education as schools remain closed due to the novel coronavirus pandemic.
The coalition has already received pledges of support and collaboration from the International Labor Organization, the UN High Commission for Refugees, the United Nations Children's Fund, the World Health Organization, the World Food Programme, and the International Telecommunication Union.
The Global Partnership for Education, Education Cannot Wait, the OIF (Organisation Internationale de la Francophonie), the Organization for Economic Cooperation and Development, and the Asian Development Bank have also joined the coalition.
The UNESCO coalition also counts on support from private sector actors, including Microsoft, GSMA, Weidong, Google, Facebook, Zoom, KPMG, and Coursera.
"We are working together to find a way to make sure that children everywhere can continue their education, with special care to the most vulnerable and disadvantaged communities," said Tedros Adhanom Ghebreyesus, director-general of the World Health Organization.
The coalition, according to agency reports, aims to support governments in collating and implementing educational solutions to fit the socio-economic context of their countries, using a mixture of virtual learning resources and no-tech approaches to guarantee universal access to education.
"Partnership is the only way forward," said Azoulay, who then announced the launch of UNESCO's Global Education Coalition, designed to keep at-risk children and youth in education.
"Never before have we witnessed educational disruption on such a scale," Azoulay emphasized.
 "This Coalition is a call for coordinated and innovative action to unlock solutions that will not only support learners and teachers now but through the recovery process, with a principle focus on inclusion and equity."
According to UNESCO, 1.5 billion children and young people around the world are unable to go to school due to the spread of COVID-19. The statistics amount to 87% of school-aged children globally.
UN special envoys and public figures emphasized the need for collaboration and communication to cope with the unprecedented disruption in a press release from UNESCO.
UN High Commission for Refugees Special Envoy Angelina Jolie said, "We must speed up the ways we share experience, and help the most vulnerable, whether or not they have internet access."
Echoing the statements from Jolie, UN Deputy Secretary-General, Nigeria's Amina Mohamed warned that the closure of schools and the economic impacts of the pandemic could cause serious harm to the world's most vulnerable children and adults.
"For millions of children and youth from disadvantaged backgrounds, school closures could mean the loss of a vital safety net – of nutrition, protection and emotional support."
If governments do nothing, Mohamed underlined, socio-economic disparities could widen.
"This is not a time to deepen inequalities. It is a time to invest in education's power to transform. As we embark on the decade of action of the 2030 Sustainable Development Agenda, our responsibility as a global community is to leave absolutely no one behind."
Digital and tech companies have pledged to uphold data protection and child protection standards.
Charitable associations Khan Academy, Dubai Cares, Fundacion Profuturo, and Sesame Street will also collaborate on the initiative.
DrugStoc Secures $4.4M In Series A Funding
Healthtech startup plans to expand access to quality Pharmaceuticals in Africa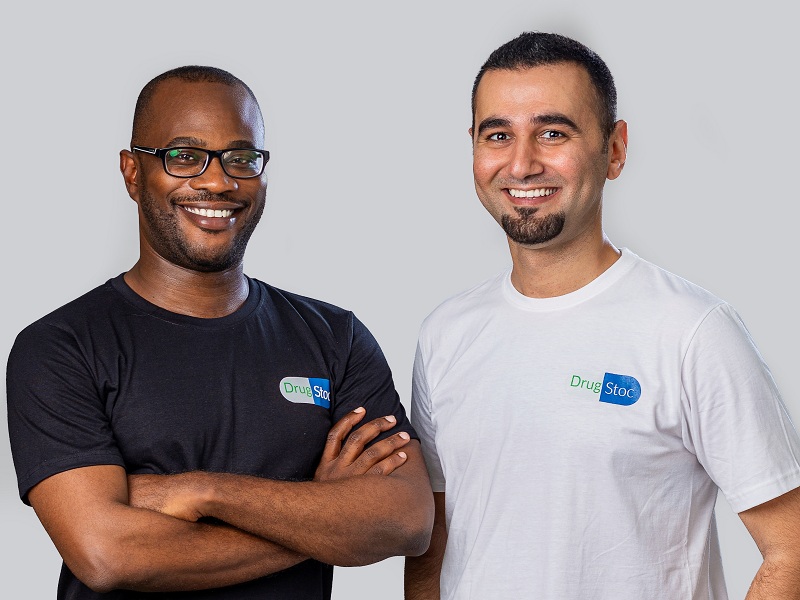 DrugStoc, a healthtech startup, has raised USD 4.4 million in Series A funding to expand access to quality medicines while providing sustainable supply chain financing for healthcare providers in Sub-Saharan Africa.
The funding round is led by Africa HealthCare Master Fund (AAIC), and other investors include Chicago-based venture firm, Vested World and the German Development Bank (DEG).
Nobuhiko Ichimiya, Director at AAIC stated that "We are very excited to be part of the DrugStoc journey. The pharmaceutical market in Africa has enormous growth potential and we are glad to back a company well-positioned to be a key player in the sector's growth in sub-Saharan Africa."
Chibuzor Opara, DrugStoc's co-founder and CEO; asserted that "We are committed to making an impact in the healthcare industry. This funding will enable us to expand and launch our tech-enabled products in more African countries where pharmaceuticals are critically needed.
Launched in 2017, DrugStoc is a cloud-based platform that provides healthcare providers with the interface for easy access to pharmaceuticals and healthcare products.
It ensures that patients get quality medicines at affordable prices, and boasts superior quality control systems with International Organization for Standardization (ISO) certification on Good Distribution Practice.
Having grown over the last three years with an almost 1500% increase in monthly sales since January 2018, 14 million people currently have access to genuine healthcare products through hospitals and pharmacies covered by DrugStoc.
DigitalTimesNG understands that with this funding round, the company will grow coverage to about 100 million people. It plans to achieve this by expanding its supply chain infrastructure both digitally and physically.
Digital expansion will see DrugStoc build out its tech solutions to boost access and accommodate more partners as it extends coverage beyond Lagos.
---
DrugStoc will also build on its partnerships with financial institutions such as Sterling Bank, to increase access to sustainable supply chain financing.
The company, founded by two seasoned professionals in the health sector, Chibuzo Opara and Adham Yehia, has powered over nine million prescriptions and projects 12 million by the end of 2021.
Chibuzo Opara said: "Fragile and resource-challenged healthcare systems require a radically transformative set of market-based strategies to expand access to healthcare. The DrugStoc way re-engineers the value chain digitally, improving and expanding access to healthcare at the same time."
It is predicted that Africa's pharmaceutical industry will be worth $56 billion to $70 billion by 2030, from just $5.5 billion in 2007. However, the broken supply chain and chaotic distribution channels on the continent still pose a significant challenge.
It affects the delivery of quality medicines, affordability of pharmaceuticals and efficient healthcare delivery for health workers. Innovation to solve supply chain challenges is a key opportunity in this growing market.
Based on estimates from the United Nations Economic Commission for Africa (UNECA), Africa imports about 94% of its pharmaceutical and medicinal needs from outside the continent.
DrugStoc is ensuring that more vital drugs, vaccines and health technologies are supplied safely, effectively and affordably to more people.
According to Liam O'Connor, who is also among a group of individual Silicon Valley investors, "DrugStoc has demonstrated impressive growth and the ability to improve healthcare providers' access to pharmaceuticals in Nigeria.
"I am excited to support DrugStoc's innovative work building a reliable, resilient and high-quality pharmaceutical supply chain across Africa.  I am confident that DrugStoc will succeed in making a critical healthcare difference that will help save lives."
In 2016, DrugStoc was incubated under Stanford's Institute for Innovation in Developing Economies; and in 2019 made the shortlist as one of ten finalists for the Africa Netpreneur Prize Initiative, Jack Ma's flagship entrepreneur program in Africa.
It also won the award for the Technology Enabled Distributor of the year, at the Nigeria Health Excellence Award in 2019 and 2021.
The healthtech startup will now double down on its vision to change the way healthcare providers interface with the pharmaceutical market and revolutionize sub-Saharan Africa's access to quality pharmaceuticals.
CardinalStone Partners Limited acted as Financial Advisers to DrugStoc.
Cloud Exchange, Huawei Unveil Africa's First Uptime Institute Tier IV Prefabricated Data Centre In Nigeria
Cloud Exchange expands its service offerings from systems integration, hybrid cloud infrastructure to Tier IV data centre colocation interconnects and cross-connects, managed network and security, private and public cloud services.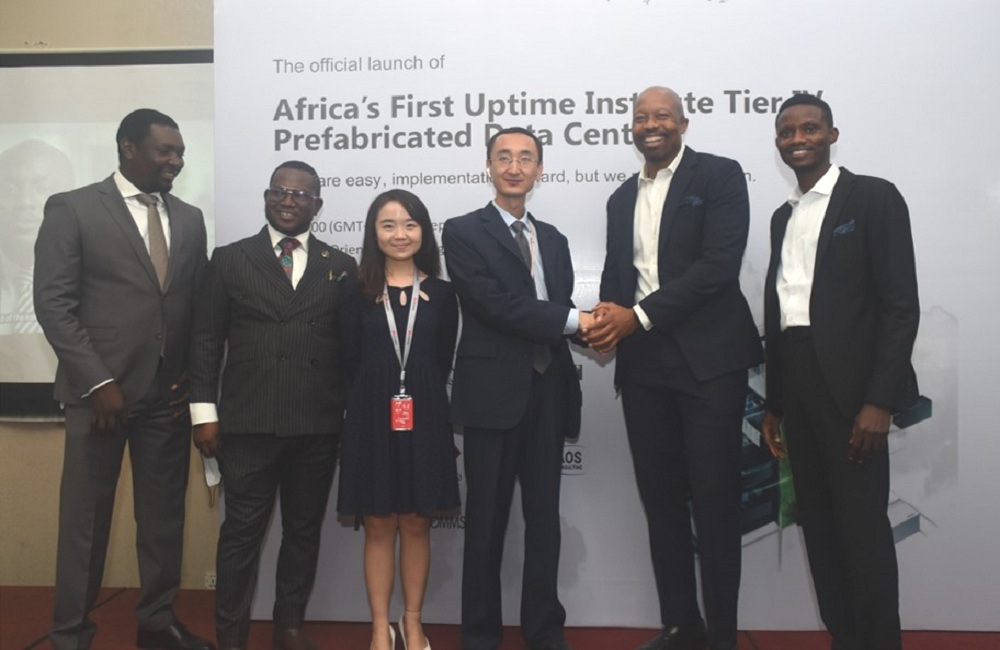 Cloud Exchange, a leading system Integrator in West Africa and a provider of end-to-end Information Technology (IT) system solutions, has officially launched Africa's first uptime institute tier IV modular prefabricated data centre in collaboration with telecommunications giant, Huawei.
The state-of-the-art data centre was unveiled on Thursday, September 30, 2021, at a grand ceremony held at the Oriental Hotel in Lagos, Nigeria.
The introduction was in line with Cloud Exchange's expansion of its service offerings from systems integration, hybrid cloud infrastructure to Tier IV data centre colocation, interconnects and cross-connects, managed network and security, private and public cloud services.
Chief Executive Officer of Cloud Exchange, Mr Glad Dibetso said Nigeria's growing digital economy drove the development of the data centre.
"The Tier IV data centre vision was born from the burning platform we were on in 2016. We had an audacious vision to build the first African Tier IV Prefabricated Data Centre certified by Uptime Institute. We wanted to be part of the solution by finding tailor-made solutions fit for purpose and pragmatic for the continent.
"Infrastructure, especially in ICT has continued to hold the continent back. We knew that for Africa to fully participate in the future, we all need to improve ICT infrastructure as it is the bedrock of digitalisation.
"We did not know how we will accomplish the Tier IV dream; however, we had the will which aligned with the quest to do meaningful work; it always seems impossible until it's done. The efforts of our employees, partners, clients, and industry stakeholders have achieved a green Tier IV data centre.
"We not only achieved the best data centre internationally, but we also made sure it's good for the environment. We have built the very first Tier IV Data Centre in West Africa, the first green one free of air and noise pollution and one that is also free of the effects of FM200 contamination," he said.
In the same vein, Adetoyese Oyerinde, Head, Data Centre and Operation at Cloud Exchange West Africa explained that as a customer-centric company, Cloud Exchange realised that the only guarantee for its operation was to go for the highest level of availability threshold obtainable in the world of Data Centres- a Tier IV Data Centre, the facility that promises a minimum of 99.995% availability.
"This translates into total redundancy, continuous cooling, fault tolerance and unmatchable reliability that has not been witnessed before in sub–Saharan Africa."
He noted that the difference between Tier III and Tier IV Data Centre has always been under-emphasized.
"It is all in numbers, a downtime of 96 minutes compared to 26.3 minutes, a lot can happen in 70 minutes, a lot can be lost in 70 minutes and a lot of money can be made in 70 minutes. Tier IV also promises just more than availability, it promises reliability, it promises excellence, it promises adaptability, and all these have been built into the very first Uptime Institute Tier IV Data Centre in West Africa," he explained.
Eric Yang, Deputy Managing Director of Huawei Technologies Company Nigeria Limited, said, "Huawei has been delivering top ICT solutions for over 22 years in Nigeria since 1999. For the past 20+ years, Huawei has been providing and supporting our Partners, Customers and Industries with our unique solutions to build the best practices like Cloud Exchange Data Centre."
Huawei's solution uses a 3.6-m high cube and complies with a Tier IV Designed Facility. It includes HUAWEI's high-efficiency modular UPS, PAC and DCIM+ management system.  All these advanced facilities are prefabricated in the factory and pretested before delivery.
In addition, Huawei provides exclusive factory acceptance tests (FAT) to guarantee reliability and quality. Huawei's solution takes the modular architecture and supports expansion in a stacking manner. This modular and scalable design allows it to deploy more racks in the same space and reduce the customer's initial investment.
Besides, the design PUE is lower than 1.5, which will bring tangible benefits to Cloud Exchange in the long run. Huawei's solution also provides a customized facade with high-level finishing.
Yang added, "Huawei will keep innovating on our DC solutions especially the prefab modular solution with the concept of one layer, one DC, one rack, one DC. Along the lines of electrical and electronic together with digital and AI technologies, we do believe the prefab modular solution is going to be well accepted by our clients.
"We also believe this solution is going to benefit businesses more because it enables capacity follows network planning, and Investment follows business growth."
Jobberman Unveils Alliance For Better Work Initiative
The initiative is a commitment for companies to employ from a talent pool of over 180,000 jobseekers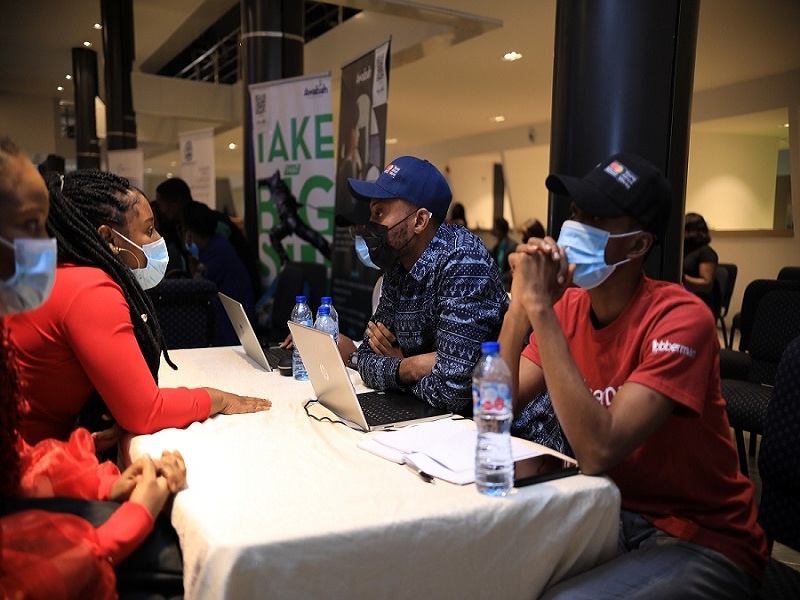 Jobberman, the single largest job placement website in sub-Saharan Africa, has announced its Alliance for Better Work initiative, as part of its longstanding partnership with the Mastercard Foundation.
The employer-centred initiative is geared to radically bolster recruitment in Nigeria, with a focus on driving female hires and providing integrated end-to-end support on the easy to use online jobs platform.
DigitalTimesNG understands that large corporations to SMEs in Lagos, Abuja, Kano and Kaduna will be able to capitalise on access to over 182,000 pre-vetted jobseekers between the age of 18-35, segmented by industry and qualification level and with a core focus on the agricultural, creative and digital sectors in Nigeria.
The Alliance for Better Work has been designed to improve job retention, workplace productivity, business development and, crucially, bridge the gap on gender unemployment which according to recent data is 35.2% compared to 31.8% for men.
To date, employers have faced challenges such as the cost of training new employees, a flood of unfiltered applications and wide skills gap.
The campaign will run in parallel to Jobberman's successful soft skills training program, which has already equipped 190,628 young people between the ages of 18-35 for the workplace, as well as placing more than 82,600 in dignified employment.
The latest drive will see the pioneering platform draw from its leading expertise in the market to tackle both strands of recruitment with equal volition and on course to reach its target of securing employment for 3 million young people by 2025.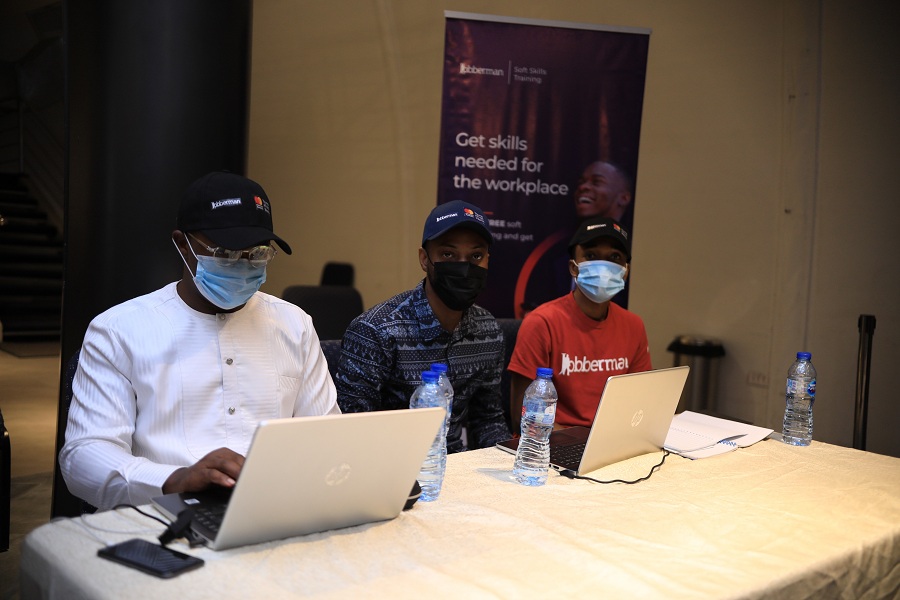 The Alliance will establish a commitment between Jobberman and employers in the agriculture, creative, digital, finance, healthcare, retail/FMCG, advertising and education sectors to #hirebetter and move beyond the inertia of costly recruitment processes.
According to Jobberman's data insights, companies can spend an average of 4-6 weeks on their hiring process and cost an estimated 20-25% of the annual gross salary of a candidate to recruit.
The Alliance for Better Work is an exclusive recruitment club that gives employers access to the largest pool of trained quality candidates in the country, innovative end-to-end recruitment and post-hiring support, brand amplification, and exclusive rates, all tailored to companies' specific needs.
Rolake Rosiji, CEO of Jobberman Nigeria said, "The Alliance for Better Work is ultimately about unlocking the competitive advantage of Nigerian companies, often lost in long and poor cycles of recruitment. By joining forces with Nigeria's most astute companies we aim to set a standard of progressive recruitment practices that will allow businesses to flourish.
"Plus, this opens up the opportunity to accelerate our mandate with Young Africa working in placing trained young people in dignified work. Employees are a company's greatest asset and Jobberman has the experience, the tools, platform and the resources to make this a reality for employers."
Country Head Nigeria, MasterCard Foundation, Chidinma Lawanson added, "The MasterCard Foundations Young Africa strategy aims to give 10 million youth, and women access to dignified and fulfilling work in Nigeria – 70% of which must be women.
"The Foundations' partnership with Jobberman is one of the many ways that we intend to achieve this. The launch of the Alliance for Better Work Campaign is intentional in filling the gap in the recruitment process, particularly as it pertains to gender unemployment. We look forward to seeing its impact."
With over a decade in the recruitment business, Jobberman has used its platform to develop job seeker skill sets, identify gaps in the labour market and streamlined the hiring processes for employers.
The partnership with the MasterCard Foundation is steering transformative change in the issues surrounding unemployment in Nigeria. The partnership aims to train 5 million job seekers and place 3 million in dignified employment over the next five years.
Companies interested in being a part of the Alliance for Better Work campaign can sign-up here:www.jobberman.com/employer/hirebetter or by sending an email to connect@jobberman.com