Andela Announces $200m Series E Financing
The Series E financing values the global engineering network at $1.5 billion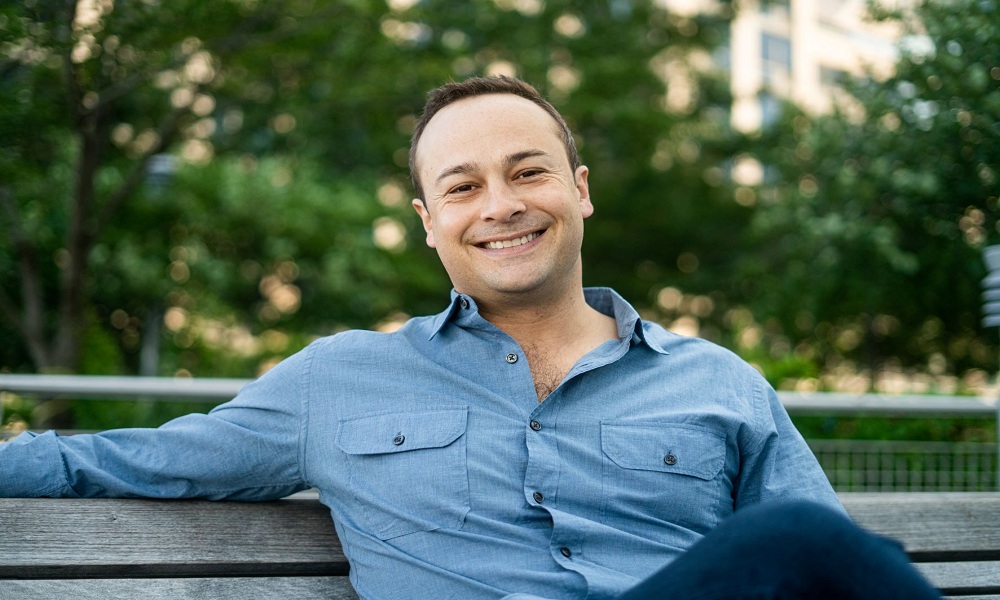 Andela, the global network for remote engineering talent, has announced $200 million in Series E financing that values the company at $1.5 billion.
The round was led by Softbank Vision Fund 2* with participation from new investor Whale Rock and existing investors including Generation Investment Management, Chan Zuckerberg Initiative, and Spark Capital.
Lydia Jett, Founding Partner at SoftBank Investment Advisers and one of the most respected consumer technology investors in the world, will join Andela's Board of Directors.
Andela helps companies build remote engineering teams by providing them with access to the best software engineers in the world.
Launched in Africa in 2014, the Andela network today represents engineers from more than 80 countries and six continents.
Through Andela, thousands of engineers have been placed with leading technology companies including Github, Cloudflare and ViacomCBS.
"Andela has always been the high-quality option for those building remote engineering teams. Now that the world has come to embrace remote work, Andela has become the obvious choice for companies because we can find better talent, faster," says Jeremy Johnson, CEO and co-founder of Andela.
"If you are a talented engineer, Andela opens up a world of possibilities for you, no matter where you are based."
With a successful placement rate of 96%, Andela has mastered the ability to evaluate the technical skills and soft skills of engineers to match them to the teams they'll be most successful in.
And with the new capital, the company will invest in developing products to simplify global hiring and make engineers' lives easier.
In addition, Andela will continue to expand its talent offering beyond software development to include new verticals such as design and data after launching Salesforce development earlier this year.
"Hiring remote technical talent is one of the top challenges that companies face today. We believe Andela will become the preferred talent partner for the world's best companies as remote and hybrid work arrangements become the norm," said Lydia Jett, Partner at SoftBank Investment Advisers.
"We are delighted to support Jeremy and the Andela team in their mission to connect these companies with brilliant engineers, and in the process, unlock human potential at scale."
"This new round of funding enables Andela to strengthen our already extensive network of incredible talent in Africa and across the world, as we systematically connect the best software engineers with global opportunities", says Agnes Muthoni, Director of the Andela Learning Community at Andela.
"Being backed by a diverse group of renowned and experienced investors is a testament to the growing importance of remote work, and how Andela is at the forefront of helping companies scale their engineering teams at a rapid pace"
A fully remote organisation with more than 300 employees around the world, Andela is hiring top talent across the board, particularly in Product, Engineering, and Growth.
9PSB, Flutterwave Partner To Deepen Financial Inclusion In Nigeria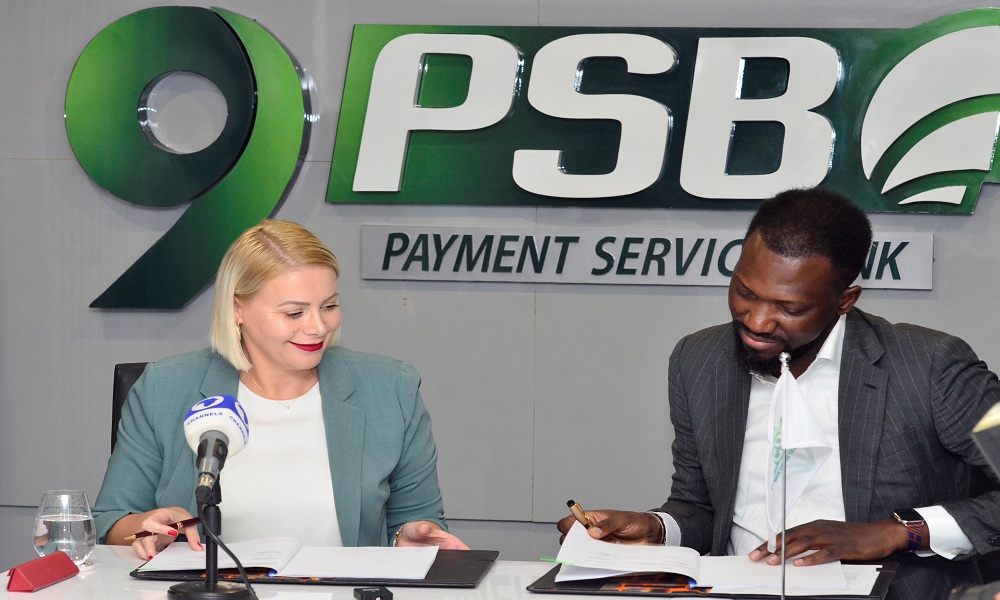 9PSB, Nigeria's very first payment service bank, and Flutterwave, Africa's leading payments technology company, have entered into a partnership agreement that will help facilitate seamless financial services for Nigerians.
The partnership seeks to create a seamless payment ecosystem by aggregating and simplifying transactions for banking agents, merchants, and consumers, according to a joint statement issued by the two companies.
DigitalTimesNG understands that the partnership will also support the drive for economic growth through empowerment of the SME sector, entrepreneurs in FinTech and other industries, as well as contribute to the transformation of the informal sector to formal.
Chief Executive Officer, 9PSB, Branka Mracajac said during the signing of the Memorandum of Understanding (MoU) held at the 9PSB head office in Lagos, that the collaboration between 9PSB and Flutterwave represents an important milestone in making banking services accessible to all.
According to her, the partnership supports both companies' commitment to expand accessibility and serve as last-mile delivery of solutions to the unbanked, under-banked and underserved.
"9PSB, being focused on the presence in unserved, rural, and remote areas, has a unique business model that provides Agent Banking as a Service to our partners to drive financial inclusion.
"Expanding on our promise to deliver relevant products, with this partnership, our existing agents, partners, and customers will have a single point of entry to enjoy various products and services provided by Flutterwave," Mracajac said.
With this partnership, Flutterwave and 9PSB are jointly launching a suite of products to enable other corporate entities, FinTech, technology and other industries to take advantage of the robust end-to-end system available for payments, collections, and transactions for both the banked and financially excluded Nigerians.
Founder and CEO, Flutterwave, Olugbenga Agboola, while commenting on the choice of 9PSB as its settlement bank, noted that both companies share the same vision and are committed to one goal of powering seamless financial services.
"At Flutterwave, we believe in an ecosystem of shared value that transforms and impacts society. We are showcasing the power of strategic partnership and cross-sectoral collaboration in advancing Nigeria's financial ecosystem," he said.
A paper published by the CBN—'Financial Inclusion in Nigeria; Issues and Challenges,' admits that there is global consensus on the importance of financial inclusion due to its key role in bringing integrity and stability into an economy's financial system as well as its role in fighting poverty in a sustainable manner.
The partnership between 9PSB and Flutterwave keys into various calls for interconnectivity and interoperability amongst stakeholders in the financial sector in accelerating the country's financial inclusion drive to create prosperity and grow the economy.
Nigeria's Agritech Startup, Releaf, Secures $4.2m Funding
Releaf, a Nigerian agritech startup that develops proprietary hardware and software solutions to industrialize food processing has raised $2.7 million in seed funding and grants.
The round was led by Samurai Incubate Africa, Future Africa and Consonance Investment Managers with participation from Stephen Pagliuca, Chairman of Bain Capital and Justin Kan (Twitch).
Releaf also secured $1.5 million in grants from The Challenge Fund for Youth Employment (CFYE) and USAID.
The seed funding will enable the startup to develop an industrial food processing technology in Nigeria's smallholder-driven Oil Palm sector while the grant will enable Releaf to provide working capital and other value-added services for smallholders and small-scale processors.
Grant funding will support the training, recruitment and retention of more women and youth in the Nigeria Oil Palm sector through the creation of both digital and technical jobs.
Nigeria's oil palm industry is dominated by smallholder farmers, with 80 per cent of the local market share. However, production rates are low because many still rely on ineffective processes for de-shelling, including the use of rocks and inappropriate hardware.
These ineffective processes also lead to low-quality palm kernels which are largely unfit as input for high-quality vegetable oil manufacturing. As a result, food factories are unable to purchase these raw materials and operate significantly under capacity.
On average, food factories have 3times more installed capacity than utilization, which impacts the cost of food and hampers further investment into processing capacity.
Releaf acts as a bridge between smallholder farmers and food manufacturing companies with its proprietary patent-pending machinery, Kraken.
Kraken can process any quality of palm nut into premium quality (95 per cent purity) inputs for food factories.
Releaf's software connects the start-up to more than 2,000 smallholder farmers, ensuring consistent, large-scale supply.
While palm kernel oil production is not foreign to Nigeria, Releaf's technology and scale mean it can process 500 tonnes of palm nuts per week.
The software offerings also allow the start-up to receive inbound supply requests from farmers via USSD, provide working capital financing as well as collect proprietary data on supply availability.
Ikenna Nzewi, CEO and co-founder of Releaf, said, "our mandate is to industrialise Africa's food processing industry. This round of funding enables us to develop and prove our technology with smallholder farmers in the oil palm sector.
"Given Nigerians spend 60 per cent of their income on food and Africa's population is set to increase by 100,000 people per day over the next three decades, we're presented with an incredible opportunity to feed more people, reduce consumer costs, and supply the fastest-growing food market in the world.
"Releaf is committed to harnessing technology to accelerate the economic wealth of rural, agrarian societies throughout the Continent. We firmly believe that a robust real economy is the foundation for long-lasting and shared prosperity for Africans and are excited to deepen partnerships with like-minded organizations, governments, and firms."
This new funding will enable better productivity and accelerate the eradication of the menial and archaic processes that are prevalent across Nigeria's oil palm sector and the agriculture sector as a whole.
It will also enable Releaf to drive more value and profitability across the oil palm value chain, as well as support direct and ancillary job creation in the farming communities of South and Eastern Nigeria.
Rena Yoneyama, Managing Partner at Samurai Incubate Africa who led the round said, "Releaf's novel approach to operating within the value chain with proprietary technology set it aside from many agritech startups we have spoken to.
"We believe the firm's thesis on decentralizing food processing would have a strong match with Africa's economic development landscape for the next few decades. Ikenna and Uzo are the perfect founders to disrupt this market in Nigeria and beyond. We are thrilled to back them as they innovate in providing both agro-processing and financial services to rural communities and farmers."
For Iyin Aboyeji, General Partner at Future Africa: "More than 50% of the goods in supermarkets globally contain glycerine – an extract made from palm oil – a cash crop that is passed down from generation to generation.
"The team at Releaf is building the agro-allied industry of the future from the ground up starting with palm oil which they have developed a novel technology to aggregate, deshell and process into critical ingredients like vegetable oil and glycerine. Future Africa is delighted to back Releaf to build the future of modern agriculture."
Dr. Nneka Enwonwu, Country Relationship Manager, from The Challenge Fund for Youth Employment (CFYE) said, "We are thrilled to partner with Releaf on their mission to improve efficiency and profitability for farmers and food factories in Africa.
"The founders' vision and the team's enthusiasm gave us confidence that Releaf will deliver real value for rural communities and create digital/technical jobs for women and youth. We are looking forward to their results and success over the coming years and continuing to support their work."
Alabraba, ALMPO Chairman Selected To Join The Aspen Institute's Finance Leaders Fellowship
Jay Alabraba will join a diverse class of global finance leaders advancing equity and economic opportunity.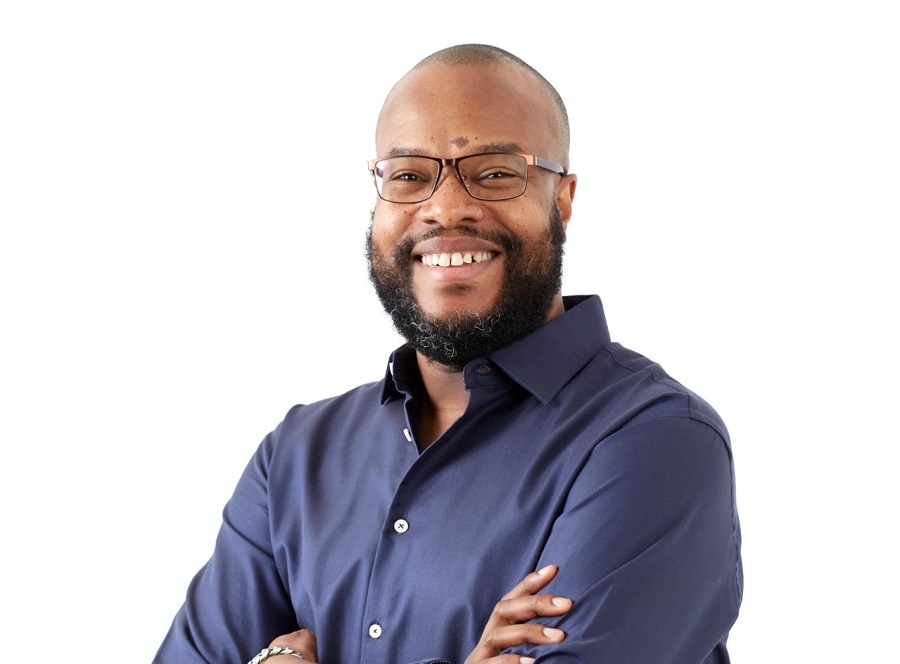 The Association of Licensed Mobile Payment Operators (ALMPO) has announced that its chairman, Jay Alabraba has been selected to join the Aspen Institute's Finance Leaders Fellowship.
He will join a diverse class of leaders from across the global finance industry.
Alabraba, who is also the co-founder of Paga, the pioneering mobile money operator, said, "I am honoured to join The Aspen Institute through Class V of the Finance Leaders Fellowship and very excited to help advance the work of the Aspen Global Leadership Network.
"The focus of the fellowship aligns superbly with my personal values, and I will leverage on the platform to drive agenda items around both financial and economic inclusion."
Kara Gustafson, executive director of the Aspen Institute's Finance Leaders Fellowship, said "We welcome this class of the fellowship at a watershed moment for economies across the globe. The pandemic has catalyzed a decisive shift in the way businesses consider the stakeholders they serve, the communities they impact, and the workforce they aspire to engage.
"I congratulate Jay and the other members of his class of outstanding leaders who have the belief, talent, and resilience needed to positively reshape the future of the industry at an inflection point that demands values-driven leadership."

The Finance Leaders Fellowship was founded in 2016 by Aspen Institute Henry Crown Fellow, Ranji Nagaswami, and Aspen Institute Trustee, Chris Varelas, coming out of the 2008 financial crisis and the critical need to rebuild trust between the industry and society.
The fellowship's focus is on developing a community of high-integrity leaders in the global finance industry, now with 105 Fellows across 20 countries.
Using the Aspen Institute method of text-based dialogue and building upon the Institute's commitment to values-based, action-oriented leadership, the program encourages selected Finance Fellows to consider values and perspectives necessary for effective leadership in finance and in society at large.
ALMPO is the umbrella body for Mobile Money Operators (MMOs) licensed by the Central Bank of Nigeria (CBN).
The Association was established in 2012 to act as a collective of the licensed mobile payment companies, and to deliver on the national mandate of deepening the payments infrastructure and financial inclusion in Nigeria.
ALMPO has more than 20 member institutions collectively serving over 100 million customers across Nigeria.
Alabraba emerged chairman of ALMPO in 2020 and leads the executive committee.