Ayoba, African Messaging App Celebrates Second Birthday With 5.5m Users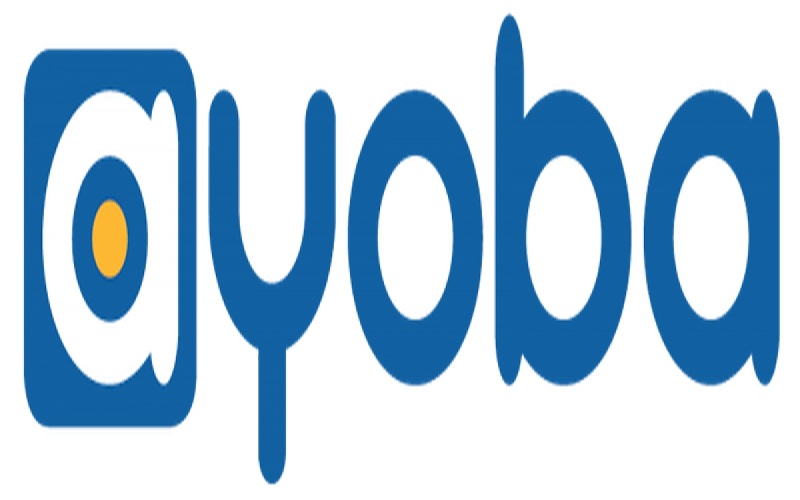 Ayoba, the African messaging app, has announced the launch of a new version of its Android app (0.38) which offers users access to voice and video calling.
This comes as the app celebrates its second birthday on the 4th of May 2021 with a user base of 5.5 million monthly users and an award for Best Mobile application late last year.
The updated app is already live and in use and is quickly proving popular, with thousands of calls going out across the world every day.
"Users have been asking us to support VoIP (Voice over Internet Protocol) calls pretty much since day one," says Nolan Wolff, Head of Ayoba.
"And we are extremely pleased to be able to answer their call with this new release. All that's required is for both parties to upgrade to the latest version of the Android app. This is available immediately from the Google Play Store and our website at ayoba.me."
Ayoba has also launched 'ayoba lite', allowing users to message contacts from within a standard web browser, either from their desktop or a compatible smartphone.
Ayoba lite is designed as a 'space saver' for users who are short on memory space on their device and prefer not to download the app.
"Ayoba lite has been built as a progressive web app (PWA)," explains Wolff.
"This allows us to provide much the same core functionality as our full-featured Android app but contained within a standard web browser. This makes ayoba accessible to a very broad audience and we expect to reach an entirely untapped market segment.
"The initial Beta version of the PWA is independent of the Android app but it will evolve to allow a user to easily switch between platforms."
Ayoba lite can be accessed on web.ayoba.me.
"5.5 million users is an immense milestone for a two-year-old application," says Olivier Prentout, Head of Consumer Marketing at ayoba.
"It's crazy to think that two years have gone by since we launched in Cameroon as our first territory and initial partnership with MTN.  The app has changed so much, adding channels, music, games, micro-apps, MTN MoMo in some territories and more.
"Localisation has been a key focus for us and we are very proud that users can access the app in 22 languages."
Prentout continues, "We have over 130 content channels in 7 languages including Arabic, Dari, Pashto, IsiZulu, English, Kinyarwanda and French to name a few.  There is something for everyone. Help is available to all users with our in-app How To channel or via our virtual assistant Aya."
The two years have indeed been very busy, and also very rewarding, culminating in the achievement of the Africa Digital Award for Best Mobile Application in November 2020, in a voting process involving both industry judges and the public.
The company recently reassured its users that it's not possible for messages in the app to be read by anyone, or shared with any third parties. The app features peer-to-peer private messaging which is end-to-end encrypted.
A user's contacts and location are only available to other users if explicitly shared by the account owner. Users can feel confident that their private data will remain private, and is treated with the utmost care and respect.
More information can be found in ayoba's comprehensive Privacy Policy at ayoba.me/privacy-policy.
In partnership with MTN, MTN customers are automatically allocated free data to use ayoba features. Allowances range from 50MB daily to unlimited usage, depending on the country (with the exception of Benin).
Free data allocations can be used for all activities available in the app – including messaging, browsing, gaming and listening to music, and customers can also download the app data free at www.ayoba.me. Users are advised that voice and video calls are excluded from the free data provisions.
Ayoba is enjoying a busy 2021, with many upgrades and additions planned to its extensive list of features, including exciting new content in Channels and local MicroApps from across Africa.
Twitter Reacts To Ban, Promises To Restore Access For Nigerians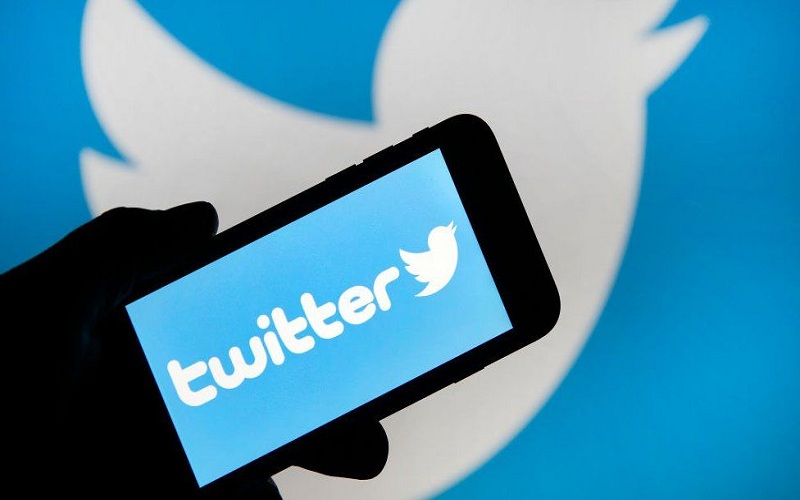 Microblogging and social media platform, Twitter, has reacted to the recent ban of its operations by the Nigerian government.
Twitter said on Saturday through its public policy handle that it is deeply concerned by the government's action.
"We are deeply concerned by the blocking of Twitter in Nigeria.
"Access to the free and #OpenInternet is an essential human right in modern society.
"We will work to restore access for all those in Nigeria who rely on Twitter to communicate and connect with the world. #KeepitOn," it said.
Nigerian Telcos Block Access To Twitter Following NCC Instructions – ALTON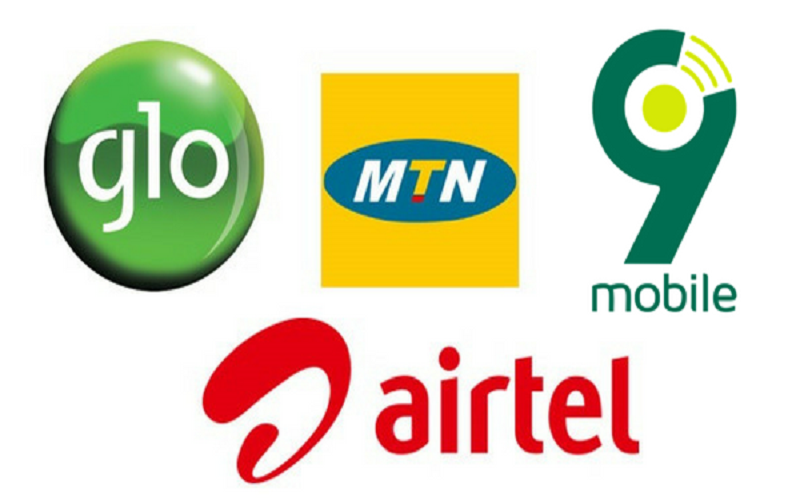 The Association of Licensed Telecommunication Operators of Nigeria (ALTON) has confirmed that its members have received formal instructions from the Nigerian Communications Commission (NCC), Nigeria's telecommunications regulator to suspend access to Twitter.
The industry association said in a press release Saturday morning that it has conducted a robust assessment of the request in accordance with internationally accepted principles.
"Based on national interest provisions in the Nigerian Communications Act, 2003, and within the licence terms under which the industry operates;  our members have acted in compliance with the directives of the Nigerian Communications Commission (NCC) the industry regulator.
"We will continue to engage all the relevant authorities and stakeholders and will act as may be further directed by the NCC," ALTON said in the statement jointly signed by its Chairman, Engr. Gbenga Adebayo and Executive Secretary, Gbolahan Awonuga.
The body said it remained committed to supporting the government of the Federal Republic of Nigeria and upholding the rights of citizens.
"As an industry, we endorse the position of the United Nations that the rights held by people offline must also be protected online.
"This includes respecting and protecting the rights of all people to communicate, to share information freely and responsibly, and to enjoy privacy and security regarding their data and their use of digital communications," ALTON said.
On Friday, the Federal Government of Nigeria through the Ministry of Information and Culture announced its decision to suspend the operations of social media platform Twitter in the country.
The statement, made by Minister of Information and Culture, Lai Mohammed, and signed off by his media aide Segun Adeyemi, was a culmination of events that have happened this past week.
On Thursday, Twitter had deleted tweets and videos of President Muhammadu Buhari making threats of punishment to a sect called IPOB in the South-Eastern part of the country after he blamed them for attacks on government buildings.
He then referenced Nigeria's civil war events in the 1960s, which seemed to offend many Nigerians, especially of the South Eastern stock.
Buhari had said that young Nigerians in the country's southeastern part were too young to remember the horrible events that occurred during the war.
"Those of us in the fields for 30 months, who went through the war, will treat them in the language they understand," he said.
Twitter chose to delete the tweet after violating its abusive behaviour policy and several calls by Nigerians to take it down.
Twitter also suspended the president's account, leaving it in a "read-only mode" for 12 hours.
FG Kicks As Twitter Pulls Down Buhari's Civil War Tweet
Microblogging platform, Twitter, has in a surprise move that ostensibly has gladdened the hearts of Nigerians, pulled down President Muhammadu Buhari's tweet which says he will deal with those causing trouble 'in the language they will understand."
Recall that the tweet generated mixed reactions with some Nigerians expressing shock at the President's choice of words on his official Twitter handle.
President Buhari had, in the post that brought so much condemnation on the Presidency, said that many people misbehaving today did not experience the civil war.
"Many of those misbehaving today are too young to be aware of the destruction and loss of lives that occurred during the Nigerian Civil War.
"Those of us in the fields for 30 months, who went through the war, will treat them in the language they will understand."
The President's statement no doubt elicited reactions with some media reports that so many people reported the tweet to Twitter, and described it as hate speech.
While pulling down the tweet, Twitter said, "This tweet violated Twitter rule."
Many Nigerians saw the tweet as a genocidal threat especially such groups as the Indigenous Peoples of Biafra (IPOB), Oduduwa, and the Middle Belt, fighting for self-determination.
Meanwhile, the Federal Government has accused Twitter of unfair treatment of the government, accusing it of bias.
Lai Mohammed, the Minister for Information and National Orientation, who expressed the Federal Government's displeasure wondered why Twitter did not pull down a number of tweets by Mazi Nnamdi Kanu, the Leader of IPOB, and the many tweets posted during the #EndSARS protest against Nigeria.
"Twitter may have its own rules; it's not the universal rule. If Mr. President, anywhere in the world feels very bad and concerned about a situation, he is free to express such views.
"Now, we should stop comparing apples with oranges. If an organisation is proscribed, it is different from any other which is not proscribed.
"Two, any organisation that gives directives to its members, to attack police stations, to kill policemen, to attack correctional centres, to kill warders, and you are now saying that Mr. President does not have the right to express his dismay and anger about that? We are the ones guilty of double standards.
"I don't see anywhere in the world where an organisation, a person will stay somewhere outside Nigeria and will direct his members to attack the symbols of authority, the police, the military, especially when that organisation has been proscribed. By whatever name, you can't justify giving orders to kill policemen or to kill anybody you do not agree with."
But in what looks like a mockery of President Buhari's tweet, former Governor of Ekiti State, Ayo Fayose, said on Wednesday, "When is Mr President, Buhari, using his power as Commander-in-chief to "show Twitter pepper" for deleting his tweets?
"Or Twitter will just delete our President's tweets like this and there won't be consequences?
"Nigeria is boiling everywhere and all that the President can do is to be threatening genocide up and down?
"Now that Twitter has dealt with our almighty President Buhari, won't he "deal" with Twitter too? Like Trump, like Buhari.
"It is obvious that those exercising President Buhari's powers for him do not know when and where to stop their power-madness.
"Regrettable, Twitter may not know that President Buhari is not the one operating any handle. Can our President operate Android Phone not to talk of making genocidal tweets?
"A president who cannot address his own people in time of crisis can certainly not be the one tweeting on the crisis.
"Twitter should rather hold Garba Shehu, Lie Mohammad and co accountable."