Blow My Hustle: A New Initiative From MTN Nigeria To Support Young people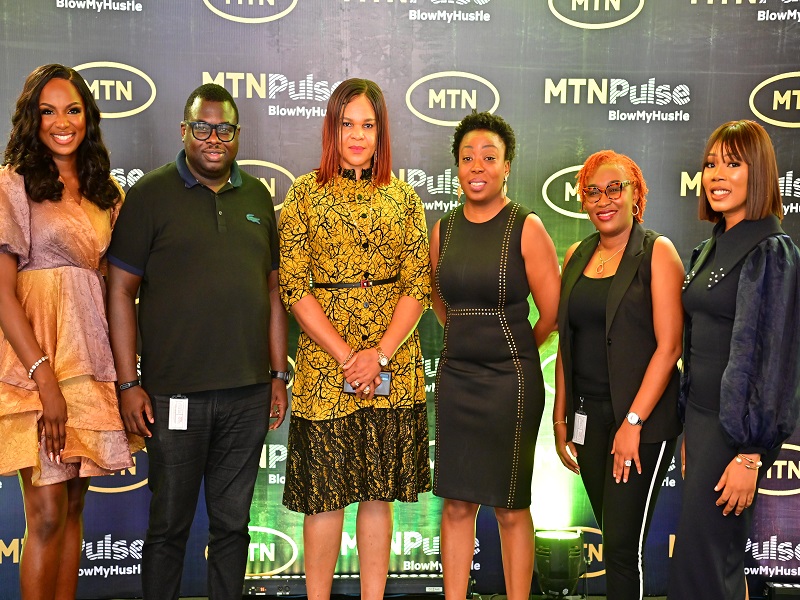 MTN Nigeria Communications PLC has announced the commencement of the MTN Pulse Blow My Hustle initiative at a press launch on Wednesday, October 19, 2022.
The Blow My Hustle campaign aims to empower young Nigerians with viable businesses through capacity building and grants.
According to a 2021 report by the Fate Institute, 67% of Nigerian entrepreneurs are young people aged 18 – 35 years.
The report reveals that the Nigerian entrepreneurial sector is developing at a strong pace and identified scarce financing opportunities as a source of frustration for entrepreneurs.
MTN Nigeria seeks to help fill this gap through the MTN Pulse Blow My Hustle campaign.
Adia Sowho, Chief Marketing Officer, MTN Nigeria, said "The 'hustle spirit' amongst Nigeria's young people is truly inspiring as they are innovative, entrepreneurial.  MTN is here to support that 'hustle' so that their dreams can become reality.
"Young business owners have told us what they need, and with MTN Pulse Blow My Hustle, we will share business skills from experts in relevant fields and create access to financial grants. We look forward to the transformation that this initiative will propel."
MTN will provide grants and training for 100 young Nigerians who have existing businesses or seeking to start a new one.
The shortlisted participants will have the opportunity to receive intensive virtual training from industry leaders and professionals that cut across personal development, wealth and investment management, digital marketing, website development, and elevator pitches, amongst others, for two weeks.
To participate in the MTN Pulse Blow My Hustle, young Nigerians, who are MTN subscribers, between ages 16-30 can submit a video pitch on the dedicated MTN Pulse website stating their 'hustle' and how a financial grant will scale the business.
Of the 100 shortlisted businesses that will undergo 2 weeks of training, 20 finalists will receive a range of grants as high as 10 million Naira, which will be awarded based on the qualities of pitches presented during a grand finale event and assessed by a panel of judges.
Members of the panel drawn from different business sectors include Tricia Olufemi-Olumide popularly known as Triciabiz, Oluwatosin Ajibade popularly known as Mr. Eazi, a social innovator and entrepreneur, Chukwuma Monye, and the Co-founder of Bluechip Technologies, Olumide Soyombo.
NCC-CSIRT Warns Of Potential Harm In TikTok Challenge Participation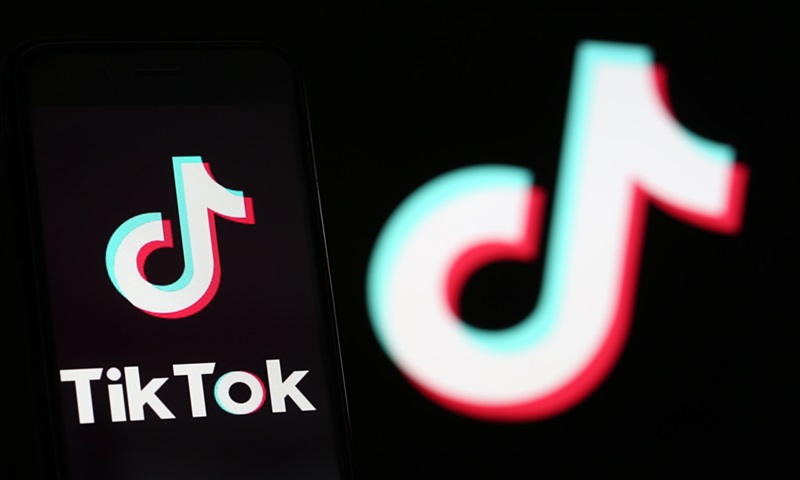 The Nigerian Communications Commission's Computer Security Incident Response Team (NCC-CSIRT) has warned about the potential harm of taking part in the Invisible Challenge on short-form video hosting service, TikTok, revealing that it exposes devices to Information-Stealing Malware.
A recent NCC-CSIRT advisory said threat actors have taken advantage of a viral TikTok challenge, known as the Invisible Challenge, to disseminate an information-stealing malware known as the WASP (or W4SP) stealer.
The WASP stealer, which is high in probability with critical damage potential, is a persistent malware hosted on discord that its developer claim is undetectable.
The advisory said "The Invisible Challenge involves wrapping a somewhat transparent body contouring filter around a presumed naked individual. Attackers are uploading videos to TikTok with a link to software that they claim can reverse the filter's effects.
"Those who click on the link and attempt to download the software, known as "unfilter," are infected with the WASP stealer. Suspended accounts had amassed over a million views after initially posting the videos with a link. Following the link leads to the "Space Unfilter" Discord server, which had 32,000 members at its peak but has since been removed by its creators.
"Successful installation will allow the malware to harvest keystrokes, screenshots, network activity, and other information from devices where it is installed. It may also covertly monitor user behaviour and harvest Personally Identifiable Information (PII), including names and passwords, keystrokes from emails, chat programs, websites visited, and financial activity.
"This malware may be capable of covertly collecting screenshots, video recordings, or the ability to activate any connected camera or microphone," it explained.
The Team said some ways to forestall such an attack include avoiding clicking on suspicious links, using anti-malware software on your devices, checking the app tray and removing any apps that you do not remember installing or that are dormant and embracing healthy password hygiene practices such as using a password manager.
The CSIRT is the telecom sector's cyber security incidence centre set up by the NCC to focus on incidents in the telecom sector and as they may affect telecom consumers and citizens at large.
The CSIRT also works collaboratively with Nigerian Computer Emergency Response Team (ngCERT), established by the Federal Government to reduce the volume of future computer risk incidents by preparing, protecting, and securing Nigerian cyberspace to forestall attacks, and problems or related events.
NCC Pledges Support To Blood Management Agency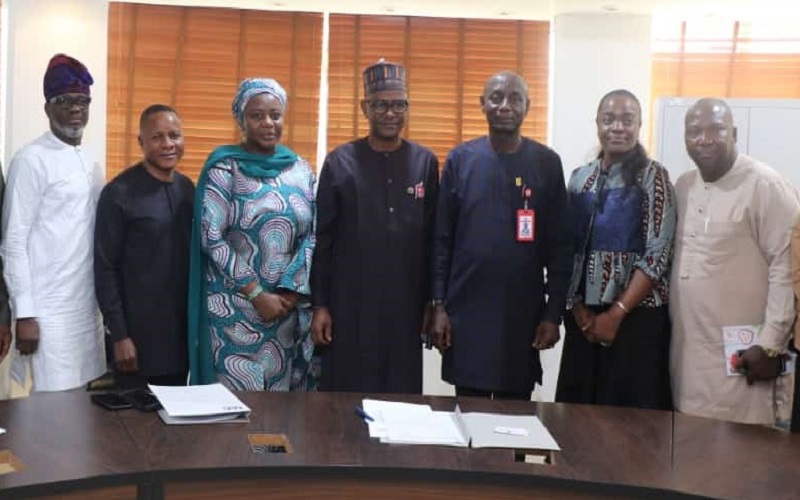 The Nigerian Communications Commission (NCC) has said it is willing and ready to offer any support required by the National Blood Service Commission (NBSC) to enable the latter to achieve its mandate of regulating, coordinating, and ensuring "the provision of safe, quality blood and blood products" to all persons who may need such in Nigeria.
NCC's Director, Human Capital and Administration (DHCA), Usman Malah, who led the NCC team to receive the NBSC delegation on behalf of the Executive Vice Chairman of NCC, Prof. Umar Danbatta, made the commitment recently when the Director General of the NBSC, Dr. Omale Amedu, led a delegation to the NCC on a courtesy visit.
Amedu said the visit was to share information with NCC about the mandate of NBSC, established under the National Blood Service Commission Act of 2021, to reduce the prevalence of diseases transmitted through blood, enhance public awareness of blood safety and voluntary non-remunerated blood donation, and rally a committed team of voluntary blood donors, and thereby build a national strategic safe blood reserve.
The Chief Executive of NBSC also said that while 14 June had long been designated by the World Health Organisation (WHO) as Blood Donor Day, Nigeria has additionally declared December 8 to show commitment to building sufficient blood reserve, considering the significance of blood to human survival and the centrality of blood and blood products among resources used in the production of cancer management drugs.
The NBSC CEO emphasised that NBSC considered NCC as a leading MDA in Nigeria, hence the decision to visit NCC as part of NBSC's sensitization of Ministries, Departments and Agencies (MDAs) and other stakeholders to the need for regular blood donation.
Dr. Amedu commended NCC for its strides in ensuring improved connectivity and remarkable contribution to the digital economy agenda of government as well as to the Gross Domestic Product (GDP).
Responding further, the DHCA thanked Amedu and his team for the visit, the kind words on the strides of the NCC, and NBSC's collaborative spirit which he noted aligned substantially with a strategic objective focus of NCC that speaks to partnership and collaboration with stakeholders.
Malah said the staff of the NCC are public-spirited, and many would be willing to donate blood voluntarily while also promising that recommendations would be made to Management on the need to institute a special in-house sensitization programme to further explore how to deepen support for the NBSC to enable it to achieve its mandate.
On the request hitherto made by NBSC to NCC to explore the use of telecom platforms to disseminate information about activities of NBSC, the DHCA said there are rules governing the telecom sector and the Commission would not want to breach such extant rules, policies, and directions.
Malah recommended that NBSC reach out to Mobile Network Operators (MNOs) to agree on how the networks can be used to support the accomplishment of its mandate, which he described as laudable and central to human existence and sustenance.
Danbatta On How Telecom Policies Are Enhancing Digital Access, Media And Knowledge Production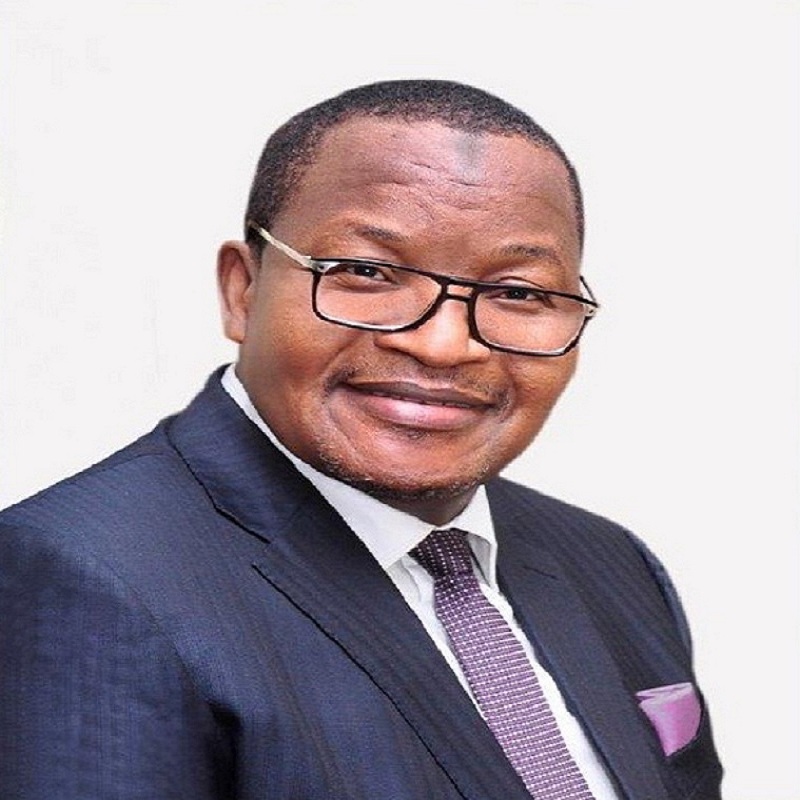 The Executive Vice Chairman of the Nigerian Communications Commission (NCC), Prof. Umar Danbatta, has said that diligent implementation of various telecommunications policies, strategies and regulatory frameworks has continued to enhance the nation's capacity to deepen citizens' access to digital resources, transform media and knowledge production and positively impacting Nigeria's economic and social progress.
Danbatta stated this in a keynote address delivered at a two-day International Conference of the Association of Media and Communication Researchers of Nigeria (AMCRON), which ended at the weekend.
The Conference, the second by the Association, was attended by numerous leading scholars from media and mass communication, as well as from tangential academic disciplines.
Speaking on the theme: "Influence of Communication Policies on Digital Revolution in Nigeria," Danbatta, who was represented by NCC's Director, Research and Development, Ismail Adedigba, stated that communication policies are essentially blueprints and strategies, marked by plans for the development of Information and Communication Technology (ICT) in a way that nudges people to harness opportunities of the Fourth Industrial Revolution (4IR) through the embrace of digital culture across sectors by individuals, businesses and institutions.
He explained that, through the diligent implementation of telecommunication policies, which have triggered a digital revolution, the media and the entire field of mass communication have been impacted through innovations that have revolutionised the production and consumption of mass communication contents, and that makes communication easily accessible, more affordable and exchanges faster.
Danbatta, while tracing the trajectory of growth in the telecoms industry from 1960 till date, said the past decades have witnessed the formulation of various policies and laws for developing the industry but remarkable growth in the sector started after the sector's liberalization in 2001.
He said through diligent implementation of policies, vision plans and strategic regulatory frameworks by the NCC, in collaboration with relevant stakeholders in the industry, there is increased access to digital services and the media industry is being shaped in terms of patterns of information dissemination through multiple platforms while the digital revolution has revealed a new vista of research areas for scholars in the field of mass communication.
"Today, the active telecom subscribers have grown significantly to 212.2 million from about 400,000 aggregate telephone lines in the country as of 2000, on the eve of liberalisation. This represents a teledensity of 111 per cent. Basic Internet subscriptions grew from zero ground to 152.7 million now, while broadband subscriptions stand at over 86 million, representing a 45.09 percent penetration as of July 2022.
"The industry has also become a major contributor to our national economy with the Information and Communication Technology (ICT) industry contributing 18.94 per cent to the nation's Gross Domestic Product (GDP) as of the second quarter of 2022, according to the latest data released by the National Bureau of Statistics (NBS). From this, the telecommunications sector alone contributed 15 per cent to GDP.
"The ICT contribution to GDP is, by far, the second largest contributor to the national economy aside from the agriculture sector. From less than $500 million investment in 2001, the investment profile in the nation's telecommunications sector has also surpassed $70 billion. The telecommunication sector has also created direct and indirect jobs for millions of Nigerians to date," Danbatta said in his keynote speech.
Danbatta expressed hope that just as the liberalisation policies have worked quantifiably for Nigeria's progress, yielding exponential results, the Commission is committed to the implementation of the various extant economic recovery plans, digital economy policies, the national broadband plan as well as strategic management plans which have been streamlined in NCC Strategic Vision Plans.
The EVC promised that the NCC will continue to ensure more quantum leaps and retain its current leadership role in the telecommunications space to lead Nigeria into the next level of development. "To achieve this, the NCC will continue to strengthen collaboration with the media professionals and communication research-focused bodies such as AMCRON, towards creating an environment where stakeholders can leverage digital infrastructure to achieve greater efficiency in what they do," he said.
Chairman, Governing Council of AMRCON, Prof. Ralph Akinfeleye; President of AMCRON, Prof. Eserinune Mojaye; and AMCRON Secretary-General, Prof. Abiodun Adeniyi, among other participants, commended the NCC for the role it is playing in putting Nigeria on the global map of digital economy and culture.
They particularly thanked NCC for its consistent, impacting collaboration with scholars, researchers, and the entrepreneurship of knowledge production.