CBN Queries First Bank Over Purported CEO' Sack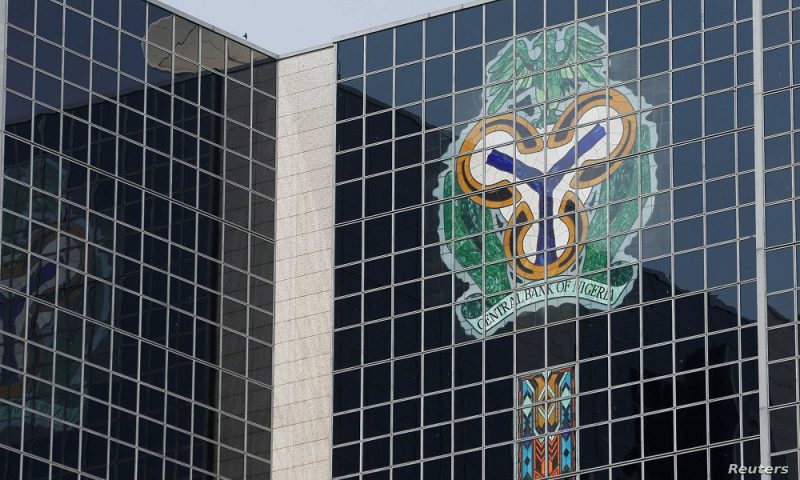 Nigeria's apex bank, the Central Bank of Nigeria (CBN) and the First Bank Nigeria Limited appear to be heading on a collision course following the CBN's query yesterday of the board of First Bank Nigeria Limited over the removal of the Managing Director/Chief Executive of the bank, Dr. Adesola Adeduntan.
The CBN said in the query that the action was without regulatory approval adding that the move has "dire implications for the bank and also portends significant risks to the stability of the financial system," according to a report by Thisday.
The apex bank made its position known in a letter dated April 28, 2021, and signed by its Director, Banking Supervision, Mr. Haruna Mustafa, and addressed to the bank's Chairman, Mrs. Ibukun Awosika.
CBN also demanded a comprehensive response on the matter from Awosika to be delivered to the banking sector regulator latest 5 pm Thursday (today).
The Board of Directors of First Bank had earlier on Wednesday announced the appointment of Mr. Gbenga Shobo as the new Managing Director/Chief Executive Officer (CEO) of the bank.
However, in a swift reaction, the CBN noted with concern that the action was taken without due consultation with the regulatory authorities, especially given the systemic importance of First Bank as well as given that the tenure of Adeduntan was yet to expire.
"The CBN was not made aware of any report from the board indicting the Managing Director of any wrong-doing or misconduct; there appears to be no apparent justification for the precipitate removal.
"We are particularly concerned because the action is coming at a time the CBN has provided various regulatory forbearances and liquidity support to reposition the bank, which has enhanced its asset quality, capital adequacy and liquidity ratios amongst other prudential indicators.
"It is also curious to observe that the sudden removal of the MD/CEO was done about eight months to the expiry of his second tenure, which is due on December 31, 2021."
The Central Bank noted that the removal of a sitting MD/CEO of a systemically important bank, "that has been under regulatory forbearance for five to six years without prior consultation and justifiable basis," has dire implications for the bank and also portends significant risks to the stability of the financial system.
"In light of the foregoing, you are required to explain why disciplinary action should not be taken against the Board for hastily removing the MD/CEO and failing to give prior notice to the CBN before announcing the management change in the media.
"In the meantime, you are directed to desist forthwith from making any further public/media comments on the matter. Your comprehensive response on the foregoing should reach the Director, Banking Supervision Department on or before 5 pm on April 29, 2021," it added.
Recall that the Board of Directors of First Bank had earlier on Wednesday announced that the appointment of Shobo, its Deputy Managing Director as its Managing Director/Chief Executive Officer (CEO) took immediate effect.
According to a statement, the appointment was subject to regulatory approval.
ICSFS Receives Information Security Management System ISO/IEC 27001 Certification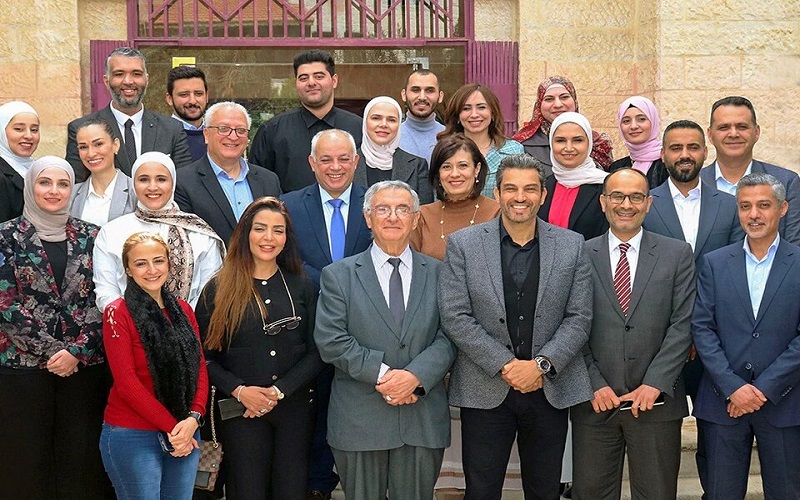 ICS Financial Systems Ltd, (ICSFS), the global software and services provider for banks and financial institutions, was awarded the Information Security Management System (ISMS) ISO/IEC 27001 Standard Certification for the Data Centre, IT Department, and ICS BANKS Banking Software Solution Services in February of 2023, recognizing the company's adherence to the highest standards of information security.
ISO/IEC 27001 is the world's best known Internationally respected independent information security management standard, focused on providing highly effective and integrated frameworks for the standardization of information security protocols and setting systematic, rigorous, and improved information security policies.
Digital Times Nigeria understands that the Compliance audit covered several areas including data centre security, information security policies, procedures, and controls, as well as Information Security Management Standards, subjecting the protocols and processes carried out by the Data Centre, IT departments, and ICS BANKS integrated solutions and digital platform services to thorough examination and refinement, placing best practice procedures, as well as enhancing the resilience and responsiveness of potential security events.
Ghassan Sarsak, CIO, ICS Financial Systems Ltd said, "Achieving ISO/IEC 27001 demonstrates ICSFS's commitment to building and delivering secure products and solutions by adopting internationally recognized security standards and best practices throughout the software development lifecycle (SDLC) to address risk and meet compliance and regulatory requirements.
"The phenomenon of the current global digitalization of most banks' financial services and the collaboration with emerging fintech players make it essential to adopt the best security standards and to constantly maintain vigilant security monitoring to detect and respond to security events.
"Becoming ISO/IEC 27001 certified is a significant step forward in our capacity to continuously assess the cybersecurity challenges for banks and financial institutions and how vital compliance is to our clients and their businesses."
Wael Malkawi, Executive Director, ICS Financial Systems Ltd stated: "As a prominent provider of Banking, Financial, and digital platform solutions; cybersecurity is the bedrock of our credibility and solid reputation. The achievement of the ISO/IEC 27001 certification represents a significant milestone for ICSFS and reinforces the company's commitment to delivering world-class banking software solutions.
"This certification is a testament to our continued commitment to providing secure and reliable banking software solutions for our clients, giving them the confidence to focus on their core business operations, particularly in this disruptive digital era."
Dr. Samir Abu Tahoun, Co-Founder & CEO of Security Management Technology Group (SMT) noted: "We would like to congratulate ICSFS for successfully completing all the standard requirements and obtaining the ISO 27001 certification for their Information Security Management System (ISMS).
"SMT Group team is grateful to be a part of the successful implementation of the ISO 27001 certification, this couldn't be accomplished without the cooperation of all ICSFS team members and their management support.
"Businesses nowadays are under intense pressure to adequately protect the information entrusted to them in light of recent Cybersecurity incidents. The ISO 27001 certification confirms that a company has met the international standard for establishing, implementing, maintaining, and constantly improving ISMS.
"Delivering the highest standard of service to our clients is an integral part of our ethos and business operations. This certification is a testament to our commitment to this, and most importantly, to our colleagues and clients.
"Once again, we would like to express our sincere gratitude and appreciation for all the effort given through this project, it was our pleasure working with your esteemed company, and we look forward to more successful collaboration."
ICSFS invests in its software suites by utilising modern technology in launching new digital products, constructing a secured and agile integration, and keeping pace with new standards and regulations worldwide.
ICS BANKS software suite future-proofs banking activities by providing a broad range of features and capabilities with more agility and flexibility, to enrich customers' journey experience, hence improving the trust and confidentiality between the customer and the bank.
The software has always been a pioneer in utilising the latest technology to serve financial institutions. In addition to its embedded Service-Oriented-Architecture (SOA), the system can be deployed on-premises, hybrid, or cloud.
FirstBank Dedicates Month Of March To Celebrate Women
-Reinforces Its Commitment To Empowering Women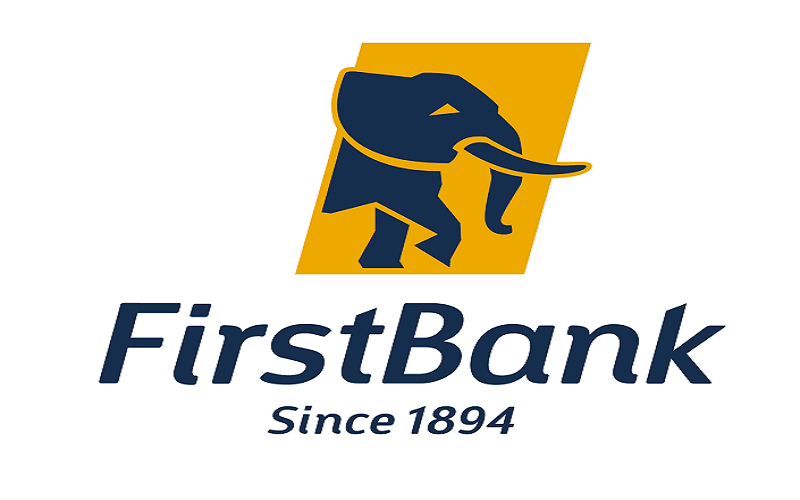 First Bank of Nigeria Limited, Nigeria's premier and leading financial inclusion services provider, has announced its dedication of the month of March to the celebration of women across the world, as it commemorates the globally celebrated International Women's Day, scheduled for 8 March 2023.
Kicking off the series of internal activities designed to celebrate women is The First Women Network (FWN), Mentoring, Coaching, and Sponsorship Pillar Webinar scheduled to hold on Friday, 3 March 2023.
The event is organized by the Bank's First Women Network, an initiative that seeks to address the gender gap and increase the participation of women at all levels within the organisation.
On Wednesday, 8 March 2023, the Bank will join the rest of the world to celebrate the 2023 International Women's Day themed: "Embrace Equity" as it convenes its International Women's Day 2023 event.
As a member of UN Women, FirstBank employs the relevant women empowerment tools including the Women Empowerment Principles (WEPs) Gender Gap Analysis Tool in the process of assessing its performance and provides progress reports that feed into the WEPs performance indicators.
FirstBank has a ratio of about 39%:61% female to men employees while 32% women in management driving a deliberate policy consistent with the WEPs – Equal Opportunity, Inclusion, and Nondiscrimination.
In line with this commitment, FirstBank is partnering with UN Women on 15 March 2023 and is set to play a key role in a scheduled event driven by UN Women that will showcase young women and men between the ages of 18-35 in Nigeria who are using technological innovations and tools to promote gender equality, women's empowerment and inclusion.
This is in line with the UN International Women's Day theme for 2023 which is "DigitALL: Innovation and technology for gender equality."
The conversation on ''Embrace Equity'' as well as ''DigitALL: Innovation and technology for gender equality'' will be reinforced on Twitter Spaces with notable speakers including Foluso Gbadamosi, the Executive Director of Junior Achievement Nigeria.
Amongst the activities scheduled to round off the Women's Month commemoration is the Bank's support of the Heroism of Erelu Ota – a play that aligns with the Bank's First@arts goal of supporting the arts and women.
Heroism of Erelu Ota is an untold story of a legendary goddess in Ikorodu Kingdom who travels on the sea with a mat, and her ability to see what the enemies of Ikorodu are planning in their town played a huge role in assisting the people of Ikorodu during the Agbala war.
Speaking ahead of the events, Folake Ani-Mumuney, Group Head, Marketing & Corporate Communications, FirstBank said that "we remain committed to diversity and inclusion as well as women empowerment through digital education and the provision of opportunities for women to access digital tools to bridge the gender digital divide and achieve gender equality.
"Therefore, as in previous years, FirstBank has dedicated March 2023 as a month set aside to celebrate women and all their remarkable achievements over the years which include their leadership roles and pace-setting standards in Science Technology Entrepreneurship, Arts, and Mathematics (STEAM).
"We are deliberate about partnering to ensure more impact – ensuring that we touch as many women as possible in Women's Month and beyond."
Umba, Nigeria's Digital Bank Begins Operations In Kenya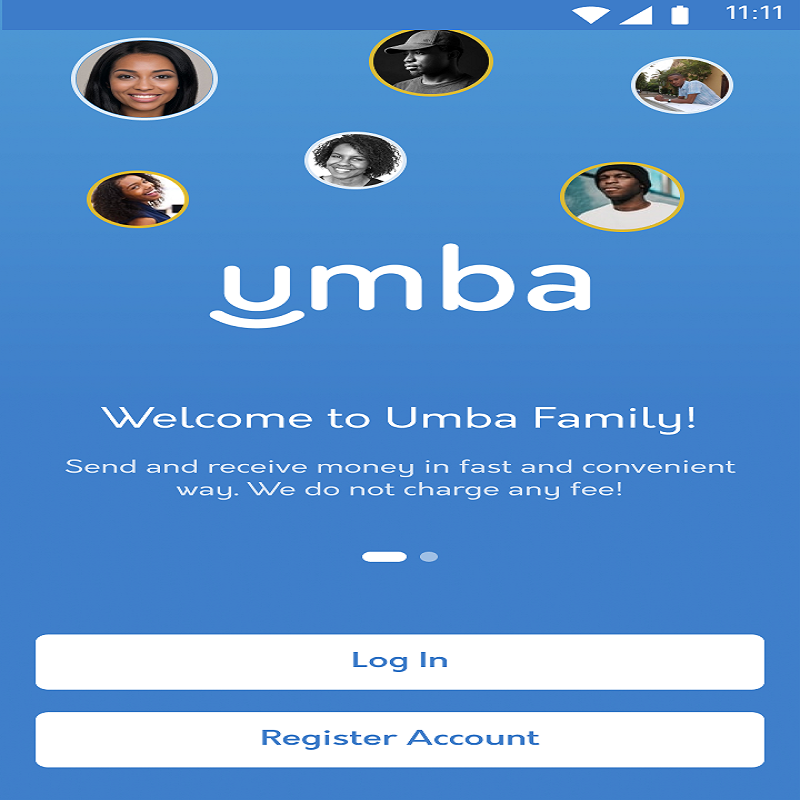 Pan-African digital bank, Umba which acquired Kenya's Daraja Microfinance Bank last year, has officially launched its operations in the country.
The financial institution has been operating only in Nigeria but has its eyes set on several African markets.
The move now enables Umba to offer full banking services in Kenya, including current accounts insured by the Kenya Deposit Insurance Corporation (KDIC), interest-bearing savings accounts, fixed deposit accounts, lending, and payments.
Umba was founded in 2018 by Irish entrepreneur Tiernan Kennedy and former Munster rugby player Barry O'Mahony.
The startup aims to make it easier for consumers and SMEs to interact with banks and mobile money networks, providing a transparent, low-fee service that allows users to take control of their financial lives.
Users get a no-fee current account, low-cost payments, bill pay, and loans.
The lender leverages the proprietary data generated by customers to offer credit products and generate revenue where customers can receive and repay credit products through their mobile phones.
Umba CEO Tiernan Kennedy said: "It's a fantastic opportunity we have been given to bring Umba to the Kenyan market.
"It's been an extremely challenging and lengthy process to make this acquisition but the ability to stand on our own two feet and grow the bank into a serious player in the market is absolutely worth it."
The fintech has the backing of leading VC investors, including Lachy Groom, Lux Capital, Palm Drive Capital, and strategic angels such as Monzo founder Tom Blomfield and executives from NuBank.
Chandaria Capital has also invested in the bank and strongly supported the Kenya launch.
"Kenya needs a great digital bank to offer the services that customers want, without the massive fees they have been paying to the legacy players.
"The winners here will be who provides the best services and we're confident in our Team's ability to deliver," Kennedy said.