Cellulant, UBA Partner To Expand Payments In Nigeria, 18 Other African Markets
The partnership between Cellulant and United Bank for Africa extends payments services for merchants and consumers across the African continent
Leading Pan-African Payments Company, Cellulant and Africa's global bank, United Bank for Africa (UBA) Plc, have announced a partnership that will extend payment services for merchants and consumers across 19 key African countries in which UBA operates.
These countries include Nigeria, Ghana, Kenya, Côte d'Ivoire, Zambia, Tanzania, Uganda, the Republic of Benin, Burkina Faso, Cameroon, Chad, Congo, the Democratic Republic of Congo, Gabon, Guinea, Liberia, Mozambique, Sierra Leone and Senegal.
This network represents one of the primary tools in bringing together Africa's fragmented payments ecosystem, ensuring Cellulant's Payment Gateway, Tingg, is available to a vast number of merchants and consumers in each of these markets.
Already over US$15bn in gross value payments are processed by Cellulant across the shared markets – and this partnership has the scope to expand the numbers significantly.
"We are delighted to welcome the United Bank for Africa as a new banking partner," says Akshay Grover, Group CEO at Cellulant.
"As the payments landscape in Africa continues to evolve, we believe that FinTechs and banks need to have a deeper collaboration in expanding opportunities that will help ease of payments & collections for businesses and their consumers across all sectors of the economy.
"The partnership with UBA extends our unparalleled reach across the continent and gives merchants and consumers in our shared network the opportunity to enjoy streamlined digital payments services directly through their bank."
Speaking on the partnership, Group Deputy Managing Director, United Bank for Africa, Oliver Alawuba, said: 'We are happy to welcome Cellulant to Nigeria for this MoU signing and most importantly into UBA's expansive landscape. UBA is ready; we are indeed set to dominate the entire digital banking space in Africa.
"Our bank, as you know, is one of the largest financial services institutions in Africa, providing services to over 25 million customers in 23 countries, 20 of which are on the African continent. This speaks to our strength and capability in terms of delivering innovative digital solutions to the last mile.
"As the needs of our customers change, we are consistently adapting innovative solutions and partnerships to provide them with excellent and convenient services. With our strategic partnerships, we can accelerate the drive for financial inclusion and the economic wellbeing of Africans on the continent.
"As a customer-focused bank, we are dedicated to ensuring first-rate customer service to all our customers as well as fashion out the best possible ways to ease the way they transact."
Alawuba during the signing ceremony at the UBA House in Lagos noted that "Collaborating with Cellulant will allow for maximum impact when it comes to changing lives and introducing smarter ways for people to make payments in Africa."
The announcement is the latest in a line of new partnerships for Cellulant, as it continues to expand its network with leading financial institutions like UBA. The company's payments platform, Tingg, now available via 120 banks, is a one-stop payment gateway for multinational corporations, mid-caps and small and medium enterprises (SMEs) alike.
'Our partnership with UBA is an opportunity to further simplify the payment experience for businesses looking to collect payments online or offline. This is particularly impactful for businesses that face daily administrative challenges because of the industry's fragmentation." says David Waithaka, Chief Revenue Officer at Cellulant.
The platform enables merchants to receive, view, and reconcile all their payments via a single application programming interface (API), cutting out the need to sign up for multiple payment providers, including mobile money and mobile money operators (MoMos).
This simultaneously streamlines businesses' administration processes while expanding the range of payment options they can offer to consumers, ensuring maximum choice and flexibility both offline and online.
"By offering a one-stop-shop payments platform through UBA across the 19 countries it is present in Africa, we are opening up the possibility for merchants to seamlessly accept payments from a huge range of payment methods (banks, mobile money and cards), whilst managing all their back-office processes in one place. Local, regional and global businesses can now focus on growth and expansion across Africa."
ALAT By Wema Becomes Nigeria's Number One Finance App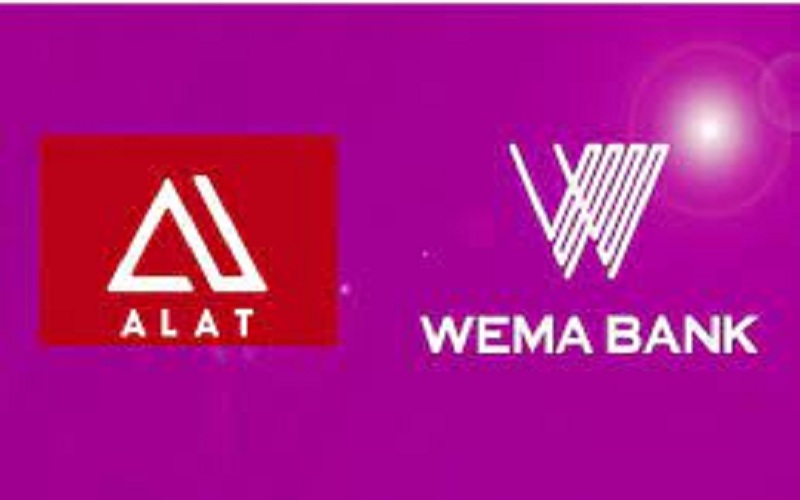 Following a record-breaking attempt to sign up one million customers in one day on May 2, ALAT By Wema is now the number one ranked finance app in Nigeria.
As part of its fifth-anniversary celebrations, the digital banking platform powered by Wema Bank, held widespread offline and online activations to onboard new customers, while rewarding existing customers.
The impact of the customer acquisition drive saw ALAT move up three places to become number one among the top finance apps in Nigeria on iOS Appstore and Google Play.
ALAT also closed the day (May 2) as the number one on the Free App Chart, and number 45 Finance App on the World Top App Chart.
While much of ALAT By Wema's new ranking links to marketing activities on May 2, the functionality of the platform is a key reason Nigerians have adopted it.
Since its launch in 2017, the bank has helped Nigerians support lifestyles with refreshing digital banking offers.
It has helped Nigerians build a healthy saving culture through flexible automated saving features. In line with this, the platform recently rolled out a Spend and Save feature to help Nigerians save more money while making transactions.
ALAT also offers collateral-free loans, scheduled bill payments, a free debit card and a virtual naira card.
Customers can also make bulk payments, open a domiciliary account without visiting the bank and make investments with high-yield interests.
The platform also has a corporate banking app, ALAT for Business, which supports Nigerian businesses in making bulk payments and carrying out other business transactions.
"We have always been number one," Segun Adeniyi, the Chief Digital Officer of Wema Bank states.
"When you look at our track record, we are Africa's first fully digital bank, we kick-started branchless banking in Nigeria, which included the delivery of free debit cards, and have been pioneer enablers of the fintech industry in Nigeria."
Adeniyi explained that the bank intends to build on this 'tradition of firsts' and continue to empower lives through innovation while providing seamless digital banking services to Nigerians both at home and abroad.
FinTechNGR Launches Startup Marketplace, Targets Accelerated Startup Growth
FinTechNGR is playing its part in addressing challenges posed by startups and investors in Nigeria's FinTech ecosystem
The FinTech Association of Nigeria (FintechNGR) has launched The Start-Up Marketplace – an innovative platform designed to provide start-ups playing in the Fintech ecosystem with access to free and heavily discounted services in funding, legal, infrastructure, cybersecurity, data privacy, business development, and a variety of other areas, to accelerate their growth.
Digital Times reports that at the association's first conference of the year, tagged 'Fintech Outlook 2022', Ade Bajomo, President, FinTechNGR and the Executive Director, Information Technology and Operations at Access Bank Plc, affirmed that, "The Start-Up Marketplace will aid in the development and deepening of Nigeria's FinTech talent pool.
"The platform will also encourage research and development to get innovators and start-ups on a higher plane, foster an environment of supportive regulation to grow the industry, facilitate local investors to participate in the funding of FinTechs and position local start-ups and innovators to build and develop durable and strategic intellectual properties."
The COVID-19 pandemic resulted in a challenging year for businesses globally. Despite this, start-ups in the most powerful economies in Africa have continued to grow and show great potential, becoming increasingly significant in the new normal.
The increased rate of investment in Fintech start-ups shows how much the industry has caught the attention of investors and Venture Capitalists who see the industry's potential for growth and resilience.
In Africa, FinTechs dominated fundraising, accounting for close to $3 billion of the nearly $5 billion raised by African tech start-ups in 2021. In the same year, Nigerian start-ups raised $1.09 billion, representing 73.5% of the $1.37 billion raised by start-ups.
Daniel Awe, Head of the Africa Fintech Foundry, while highlighting reasons for the increased interest, spotlighted heightened innovation as a key driver.
"We are already beginning to see FinTechs innovate across Greentech, Digital Insurance, blockchain, financial inclusion, amongst others. That said, we need to continue creating strategic partnerships with other players in the ecosystem through which game-changing innovative solutions can be formed and new potentials can be discovered enabling growth, customer satisfaction, and improved business practices.
"The Foundry is contributing to this development by creating ventures that can compete in various industry verticals by providing new and improved digital products to end-users thereby enabling opportunities in new markets to be developed."
In addition to key industry presentations, the virtual event also unearthed trends, and forecasts across FinTech verticals; lending, payment, mobile money, banking, infrastructure, regulation, partnerships, skillsets, wealthtech, insurtech, cybersecurity, data privacy, open banking, decentralised finance and other areas.
Other speakers who contributed to the Fintech Outlook 2022 discourse include Ade Bajomo, President FintechNGR; Mitchell Elegbe, CEO, Interswitch Nigeria; Premier Oiwoh, CEO, NIBSS; Odunayo Eweniyi, CEO, Piggyvest; Daniel Awe, Head, Africa Fintech Foundry; Yinka Edu, Partner, UUBO; Dr David Isiavwe, President, ISSAN-Nigeria, and Nkebet Mesele, Senior Director (Sub-Saharan Africa), VISA.
Duplo, Nigerian Fintech Startup Raises $1.3m In Pre-Seed Round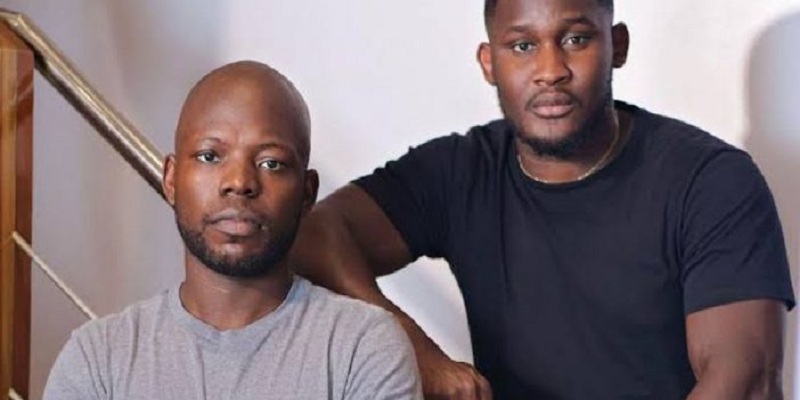 Duplo, a Nigerian startup striving to digitize payment flows for B2B enterprises, has raised a pre-seed round of US$1.3 million.
The pre-seed investment was led by Oui Capital, an early-stage pan-African venture capital firm, and also included MyAsia VC, Flutterwave CEO Olugbenga "GB" Agboola, and Mono CEO Abdul Hassan.
After Duplo was confirmed as a participant in its newest program, along with a slew of other African entrepreneurs, Y Combinator became an investor.
Founded in 2021 by Yele Oyekola and Tunde Akinnuwa, Duplo is enabling B2B businesses to automate payment inflows, reconcile at scale, and provide a streamlined experience for business clients.
"We're attempting to make cash obsolete in Africa, where many distribution enterprises rely significantly on cash for obvious reasons."
"Because everyone understands how expensive cash is and how difficult it is to move with concerns like theft and fraud, we're focusing on distributors, merchants, and aggregators to stop the use of cash in this value chain," Oyekola said.
The company also confirmed its participation in the Y Combinator accelerator's W22 batch in Silicon Valley.
Duplo plans to utilize the funds to improve its product, develop its technology, expand its sales capacity, and expand into other markets.