Crypto Giants, Binance Plans To Acquire Major Rival FTX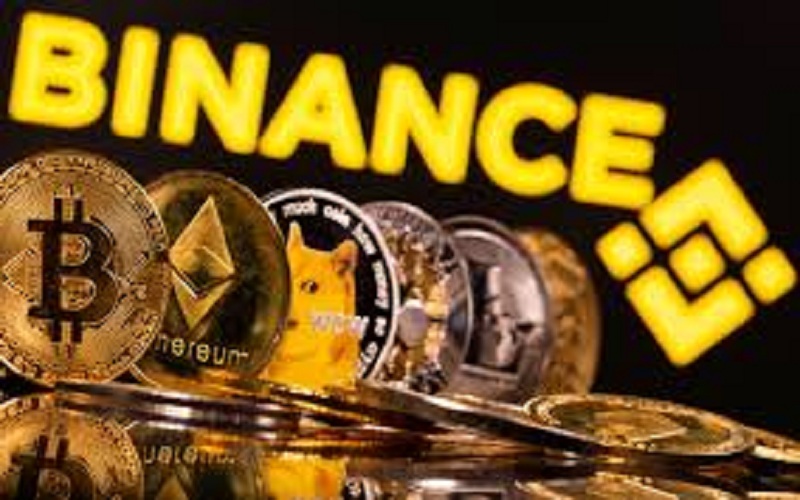 Binance, the world's largest cryptocurrency exchange, has signed a nonbinding agreement to buy FTX.com, a unit of major rival FTX, to help cover a "liquidity crunch" at the cryptocurrency exchange, Binance CEO Changpeng Zhao said on Tuesday, according to a Reuters report.
FTX has come under pressure after Zhao said on Sunday his firm would liquidate its holdings of FTX's in-house token, FTT, due to unspecified "recent revelations."
"This afternoon, FTX asked for our help. There is a significant liquidity crunch. To protect users, we signed a non-binding LOI, intending to fully acquire FTX.com and help cover the liquidity crunch," said Zhao in a tweet, noting that Binance has the discretion to pull out from the deal at any time.
This afternoon, FTX asked for our help. There is a significant liquidity crunch. To protect users, we signed a non-binding LOI, intending to fully acquire https://t.co/BGtFlCmLXB and help cover the liquidity crunch. We will be conducting a full DD in the coming days.

— CZ 🔶 Binance (@cz_binance) November 8, 2022
In a tweet, Sam Bankman-Fried, FTX founder and CEO, said that teams are working on clearing out the current backlog of withdrawals and that all assets will be covered.
Binance, which dominates the $1 trillion crypto industry, with over 120 million users, is currently under investigation by the U.S. Justice Department into possible violations of money-laundering rules by Binance, as reported by Reuters reported last week.
FirstBank Hosts Financial Market Dealers Association (FMDA) Quarterly Meeting
First Bank of Nigeria Limited will host the Financial Markets Dealers Association's (FMDA) quarterly meeting scheduled for 5pm on Friday, 16 September 2022, at Federal Palace Hotels, Victoria Island, Lagos.
FirstBank said in a statement made available to Digital TimesNG that the event themed "Nigeria Macroeconomic Developments and Outlook: IMF View" will have its keynote address delivered by Ari Aisen, IMF Resident Representative for Nigeria.
In the statement issued by the Acting Executive Secretary, Mrs. Mary Gbegbaje, "The FMDA quarterly meeting serves as a platform for in-depth knowledge sharing, dissemination of information and fostering of business relationships of members in treasury market practice.
"This consists of Treasurers, Analysts and other market players from insurance, pension funds, government and regulatory bodies in Nigeria, while participants at the event include delegates from all banks and invited guests and customers."
Ini Ebong, Executive Director, Treasury, Financial Institutions & International Banking, First Bank of Nigeria Limited said, "At FirstBank, we are delighted to host the 2022 quarterly meeting of the Financial Markets Dealers Association of Nigeria (FMDA), a platform we consider pivotal to the continued growth of the financial market in the country.
"We are excited with the successes so far achieved by our noble Association, FMDA, as with the right regulatory and risk management framework, we have been able to impact and promote fairness in the activities of members, whilst providing the enabling environment to promote business performance and positively impact the national economy''.
With the knowledge and insights shared in the course of the quarterly meeting, we would further deepen our resolve towards the unrelenting role we play in the economy," he concluded.
FMDA is the principal interface with the monetary authorities through policy advocacy and engagement aimed at promoting sound markets and ethical conducts comparable to international standards that facilitate liquidity, transparency and price discovery and engendering market deepening.
Verdant Capital Raises $10m Of Debt Funding For Zeepay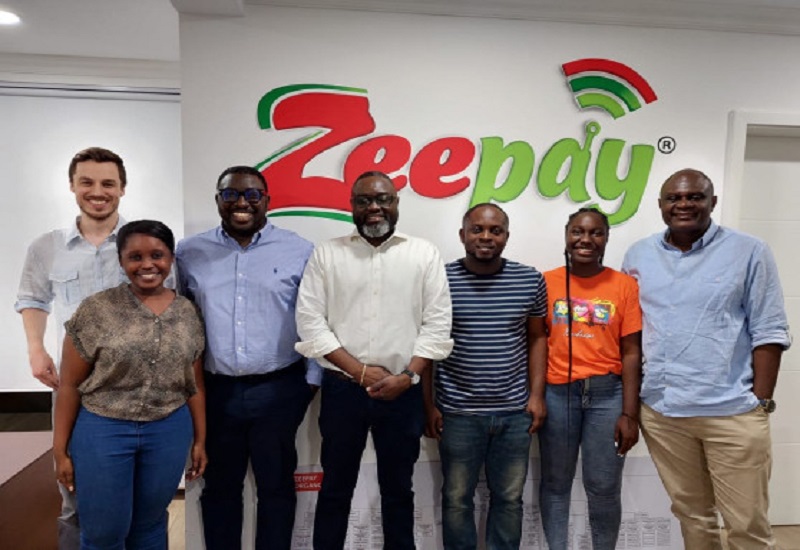 Verdant Capital has raised USD 10 million of debt funding for Zeepay. 
The medium-term debt raise, which forms part of its A.5 series, comes to support Zeepay in a bid to augment its fast-growing remittance to wallet business.
The debt funding is intended to support the rapid growth of the business.
In 2021, the company processed USD 1.8 billion of transaction volumes, cross-border and domestically.
It is the vision of the Founder and Managing Director, of Zeepay, Andrew Takyi-Appiah I, to reach the milestone of USD 200 billion in annual transaction volumes in the long term.
Godfried Boakye, Zeepay's CFO, said: "The raise had become mission critical as we expand our service offering and African expansion."
Zeepay's business is enjoying multiple growth drivers, including growth in the number of mobile wallets in recipient populations, as well as growth in the termination of the wallet as a percentage of global remittances.
Zeepay is also expanding its value-added services (VAS) including credit offering and broadening and deepening its footprint in Africa (now terminating into 20 African countries).
Zeepay is also expanding into the important Caribbean and Latin American markets.
Kwabena Appenteng, of Verdant Capital, said: "We are delighted to see the close of this component of the round, and urge local financial institutions and pension funds to find their niche, to enable them to participate alongside international lenders in the future as we work to deepen the African fintech ecosystem".
JLD & MB Legal Consultancy, acted as legal counsel to Zeepay in connection with the funding, led by Zoe P. Takyi-Appiah, a senior partner at the firm.
MTN's MoMo Payment Service Bank Formally Commences Operations
…As MTN leadership visits CBN Governor
Following the final approval for a Payment Service Bank (PSB) license granted by the Central Bank of Nigeria (CBN), MTN Nigeria's fintech subsidiary, MoMo Payment Service Bank (MoMo PSB) Limited, formally commenced operations Thursday.
This follows a successful pilot initiated on 16 May 2022, in commemoration of the launch of its GSM operations on 16 May 2001 and its listing by introduction on the Nigerian Exchange Limited on 16 May 2019.
MTN described the latest development as "indeed, a key milestone in delivering the Company's Ambition 2025 strategic priorities."
A market activation took place Thursday at Oke-Arin market in Marina, Lagos, where traders were shown how to open a MoMo wallet, by simply dialing *671# on any network, and send money to any mobile phone in the country as well as buy airtime/data and pay bills.
Digital Times Nigeria understands that in addition to delivering a wide range of digitised payment services aimed at removing the friction from everyday payment by digitising cash payment, MoMo wallets in the future will also enable account holders to receive inbound remittance from any country in the world, an important feature given Nigeria's ranking as the destination for the highest remittance inflow in Sub-Saharan Africa.
With an expansive agent network of over 166,000 active agents and digitized partnership infrastructure, MoMo PSB is poised to enable millions of unbanked and underserved Nigerians to access a wide range of financial service products.
MoMo PSB will scale its agent network to reach Nigerians across the country, providing a wide range of payment services, and removing friction from everyday payment by digitising cash payment.
"We are grateful to the Central Bank of Nigeria (CBN) for their support and guidance through the process," said Karl Toriola, CEO of MTN Nigeria.
"This is an important milestone for MTN Nigeria in our mission to support the delivery of financial services to everyone in Nigeria. Not just those in urban centres and markets, but also people in the rural and remote areas of the country who remain excluded from the financial system," he added.
MoMo PSB CEO, Usoro Usoro said: "Providing easy to use, accessible and affordable financial services to all Nigerians is essential to executing the CBN's financial inclusion strategy and the digital inclusion agenda of the Minister of Communications and Digital Economy.
"We look forward to playing our part and are excited about the opportunities to partner with relevant institutions across various sectors to co-create and expand access nationwide."
The Iyaloja of Ifedapo Market, Oke Arin, Mrs. Fausat Akinolu after sending money through her MoMo Wallet said, "I just sent money to my friend, Iya Ibeji, using just her phone number and the process was seamless.
"MoMo PSB is indeed better than cash and I want everyone to know that they can just dial *671# to open their own wallet."
The CBN introduced PSB to cater to financially excluded communities. MoMo PSB was granted final approval by the CBN in April 2022.