Zedvance Celebrates Valentine With Free Medical Check-Ups, Sensitization Programme For Customers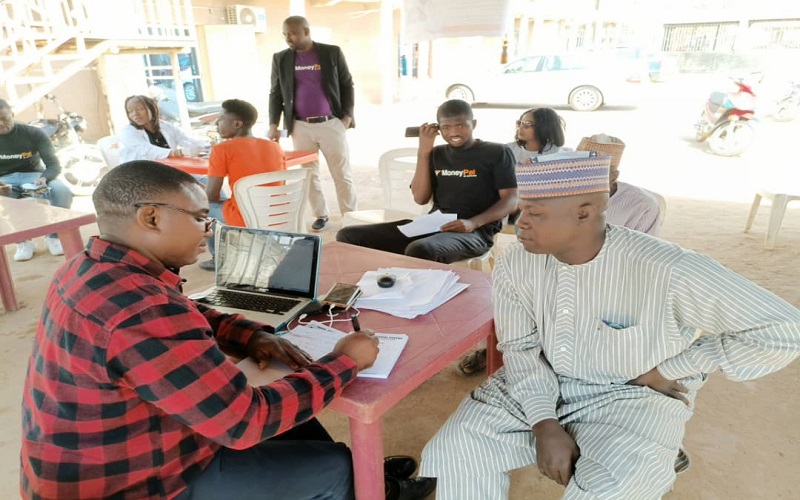 In celebration of love and appreciation for its customers on Valentine's Day, Zedvance Finance Limited, one of the leading consumer finance companies in Nigeria, organized a free heart check-up, medication, and sensitization programme for its new and existing customers across the country.
The Valentine's season campaign tagged 'Don't Forget Your Heart,' was held from Monday, February 6th, to Tuesday, February 14th, 2023.
Managing Director of Zedvance Finance, Mr. Ever Obi said the initiative was organized for its customers and the general public to create awareness of the importance of health checks and healthy living.
"Valentine's season provides us with another opportunity to demonstrate our love and appreciation for our customers for their years of loyalty and support. There is no better way to celebrate the season than to keep our hearts beating for those we love. We want everyone to prioritize their hearts. Self-care is necessary for our physical and mental health.
"Without adequate self-care, we are less likely to be the best possible version of ourselves, and our relationships, work, and experience of the world suffer as a result. For us, we decided to launch this campaign to raise awareness on healthy heart and lifestyle," he said.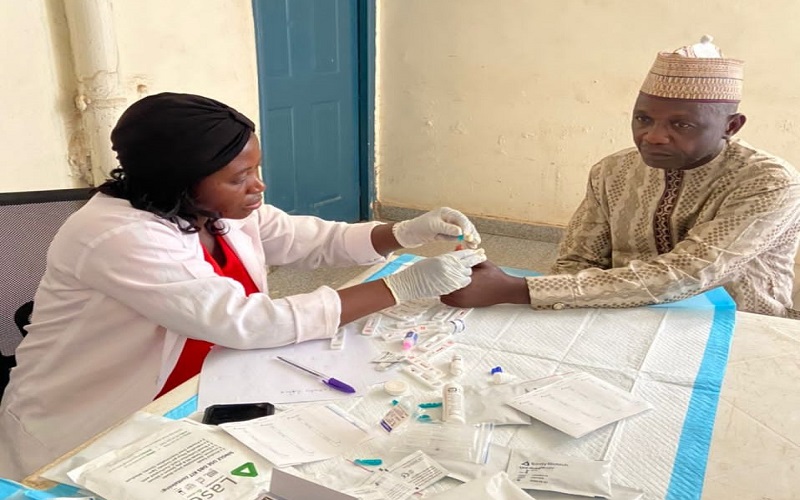 "Valentine's day is not just about spending but caring. So, to us, this is a great time for us all to call one another's attention to care more about our health. We felt so excited to have many of our customers attend the free heart check-up & sensitization programme at our branches across the country. It's just part of our way of celebrating the day with our customers," Lukmon Oloyede, Head of Product Marketing & Brand Communications, added.
He reiterated that beyond Valentine's season, Zedvance Finance would continue to be a trusted and reliable financial partner to all its new and existing customers, delivering superior financial products that would enhance their lifestyles.
During the sensitization programme, Dr. Martha Bako, Medical Laboratory Technician (MLT) of Esther Japhet Community Health Centre, FCT Abuja, charged the general public to adopt a healthy lifestyle to prevent the issues of heart diseases ravaging the country.
She stated that non-communicable diseases (NCDs) such as cardiovascular diseases (CVDs) are part of the leading causes of death and disability in the world.
"Tobacco use, an unhealthy diet, physical inactivity, and the detrimental use of alcohol are the primary causes of these diseases, which appear predominantly as heart attacks and strokes. These manifest in people as high blood pressure, high blood glucose, and overweight and obesity, all of which are dangers to good heart health."
She advised that lifestyle habits like heavy alcohol intake and cigarette use should be avoided, warning that the best way of avoiding heart disease is to find a way to prevent these conditions from being established.
monieworx Enables 3 SMEs Raise N100M In 10 Days Through Regulation Crowdfunding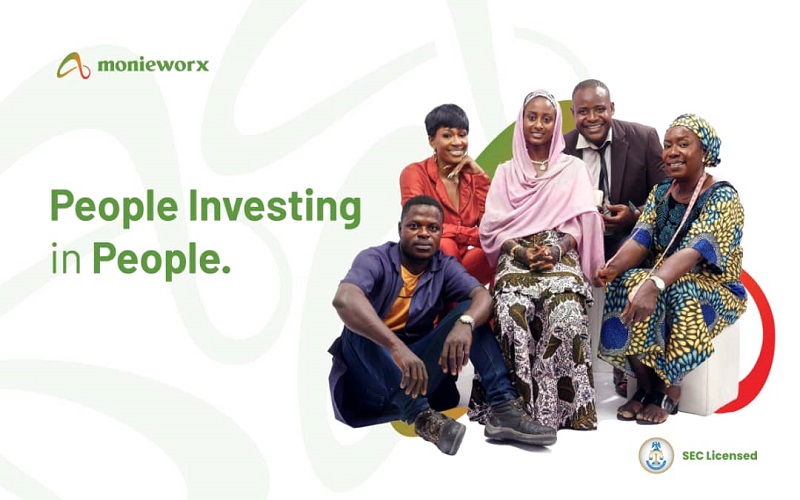 Obelix 4.1.1 Alternative Finance Limited (Obelix), Nigeria's SEC-regulated Crowdfunding Intermediary, has announced that it has fundraised N100 million from 9,324 registered small-ticket retail investors for 3 promising small and medium enterprises in just 10 days.
With this, Obelix has successfully pioneered an alternative way of raising badly needed cash for SMEs operating in Nigeria.
The investors were wholly from its waitlist of 42,545 early adopters. The average investment in the Private Notes was N10,725 with the smallest and biggest tickets being N1,200 and N20,000 respectively.
The longest duration of the new asset class for individual investors is 90 days, with a fixed rate of 12% p.a.
Formal SMEs number 40 million in Nigeria, contribute 84% of total employment, 45% of GDP but just 8% of exports and tax collections by the Federal Inland Revenue Service (FIRS) according to a recent joint report by the Small and Medium Enterprises Development Agency of Nigeria (SMEDAN) and the National Bureau of Statistics (NBS).
A total of 15 eligible applications to raise funds were considered by the company's Screening Committee but only 3 of the SMEs were accepted by Obelix to utilise monieworx®, its registered Funding Portal, to embark on their crowdfunding campaigns.
All the fundraisers have a good corporate governance record and are SMEDAN-registered. The 3 most promising small and medium enterprises that have their securities offerings hosted are, namely: Imose Technologies Limited, Alatiron Nigeria Limited, and Q21 Solutions Limited.
According to a Formal MSME Finance Gap in Developing Countries report by the World Bank, the unmet financing needs of Nigeria's formal SMEs are estimated at US$22 billion yearly.
For context, total banking loans was US$66 billion as of December 31, 2022, giving SME loans an 8% share of the loan book. The risk in this sub-sector is priced in the range of 28% to 35% p.a. Gaining access to finance is by far the biggest constraint to SME growth.
Over 70% of the 40 million SMEs cited a lack of finance and access to financing as the main constraint to their business growth. Access to advisory services and access to markets weighed in at a distant second and third. According to the Credit Bureau Association of Nigeria (CBAN), only four per cent of the 40 million SMEs have access to credit from Nigerian banks. 80% of new SMEs in Nigeria thus die before their fifth year.
Obelix was able to onboard 42,545 users on monieworx®, over a 12-month period, through a combination of extensive community engagements to build a suitable "banking replacement", and the first-of-its-kind early access programme (EAP) that nudges users to join a community or a group.
A surprising insight from its target audience poll of 100,000 people is that they are willing to invest in the absence of outsized financial returns.
Specifically, when asked what they value most, regulated products (15%), small ticket sizes (13%), money-on-demand without a withdrawal penalty (12%), short-term securities (11%), weekly coupon payment (10%), Web3-first approach (10%) and Community Subscription Offer Plans (9%) had a combined response rate of 80%.
Outsized returns (8%) ranked a distant eighth. On aggregate, individual investors are most interested in near-term liquidity (stacked up to 43% of the response rates).
According to McKinsey's Global Private Markets Annual Review 2022, "private debt is an asset class for all seasons as evidenced by continued fundraising growth, making it the only private asset class to grow fundraising every year since 2011, including through the pandemic."
"monieworx® has broadened participation in a very significant way", said Lanre Showunmi, Director and Co-founder of Obelix. "Debt is the safety part in a portfolio, and we are on course to become the dominant portal through which small-ticket investors enter the debt capital market in keeping with our commitment to make investing fair, accessible, and inclusive," he stated.
"SME financing is at an inflection point. We have been presented with a once-in-a-lifetime opportunity to win customer primacy and we intend to seize it with both hands". Thus, Ali Yakubu-Concern, the Managing Director and CEO said, "owning alternative investments will become increasingly valuable."
"It is said that regulation is how you cap risk", said Titus Akintola, the Chief Compliance Officer. "This forms the building block in our plan to build a global layer of services for small and medium enterprises," he continued. "We aspire to adopt a safety-first approach in delivering on our "Better – Faster – Cheaper" service charter.
"This is a critical first step in our aspiration to build technology that can create a single Capital Market", said Salvation Arinze, the Chief Technology Officer. "We are an innovative provider of online retail and SME financial and lifestyle services".
"There is 100% custody of funds and investment contracts through an arrangement with First Bank, Nigeria's oldest bank that is registered with Nigeria's SEC to be a Custodian Bank", said Abubakar Maibe, Director at Alatiron Nigeria. "This reinforces our confidence and lessens the administrative burden imposed on fundraisers by the Investment Crowdfunding Rules, 2021."
"Debt crowdfunding presents us with a unique opportunity to access growth capital during this acute funding crunch leveraging alternate financing options that are non-dilutive and founder-friendly by design, on the one part and provides an incentive for the communities in which we operate to get involved through co-creation of value, on the other part," said Osaretin Sule, the Chief Operating Officer at Imose Technologies Limited. "This way, the local economies become more resilient."
"We went to Obelix first over our traditional banks", said Eunice Adeyemi, the Creative Director at Q21 Solutions, "and this was a no-brainer because monieworx® hosted our debt-based securities with more favorable terms, lower interest rates, quicker approval times, and a simpler application process."
Obelix is widely recognized as the poster child of regulation crowdfunding (Reg CF) and the SME-focused financier of the first choice in Nigeria.
Crowdfunding is proving itself as a financial solution that speaks to the largest numbers through its simplicity, its transparency, and the service it provides to the local economy and to projects that are meaningful for retail investors.
Global Software Spending On Financial Crime Prevention To Exceed $28bn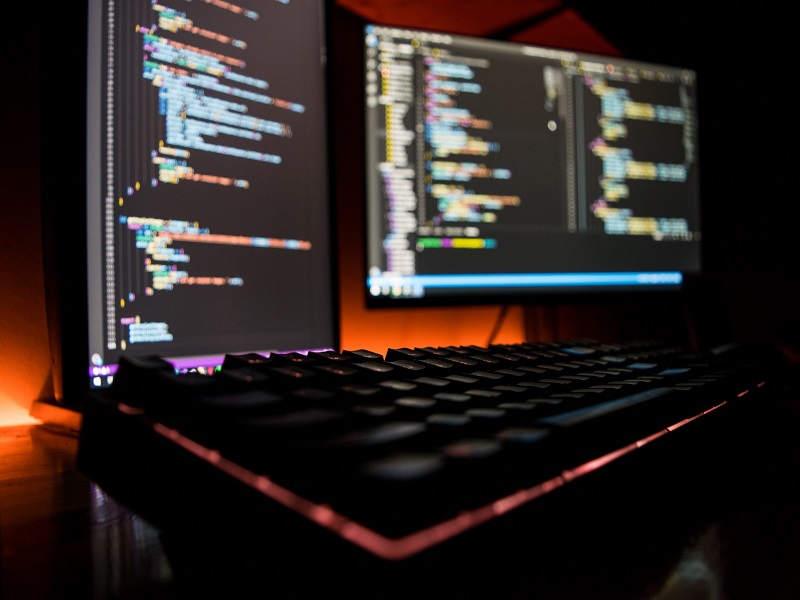 A new Juniper Research study has found that global software spending on financial crime prevention tools will exceed $28,7billion by 2027, increasing from $22,1billion in 2023, according to a report in ITOnline.
The research predicted this growth of 30% will be driven by cybercriminals' strategies of targeting the ever-growing transaction volume of payments over digital channels to maximise financial gain.
Financial crime prevention software enables financial institutions and merchants to automate fraud detection monitoring, KYC (Know Your Customer) and KYB (Know Your Business) procedures, and behavioral analytics to mitigate the risk of financial crime.
The research assessed leading financial crime prevention software platforms and evaluated them on a number of criteria, including depth and breadth of offerings, service innovation and future prospects; providing an extensive analysis of the competitive landscape in this dynamic market.
The Competitor Leaderboard ranked the three leading vendors as FICO, LexisNexis Risk Solutions and Verafin.
Research co-author Mélissa Amouny explains: "FICO demonstrates a broad set of capabilities, access to high-value data for crime mitigation and impressive AI-based analytical systems within its product portfolio. Competing vendors must prioritise frequent platform updates to keep pace with rapid cybercriminal innovations and maximise their market share."
The research predicted that, by 2027, fraud detection and KYC systems will account for 88% of global financial crime prevention spending; enabling financial institutions to improve the mitigation of many common crime types, including account takeovers.
However, as digital payments increase in popularity and omnichannel experiences become commonplace, providing comprehensive financial crime prevention packages is becoming more complex, given the number of payment platforms and processes involved.
In response, the report urged financial crime prevention tool vendors to use AI for intelligent verification system orchestration, enabling enterprises to adapt to increasingly complex cyberattacks, choosing the right verification capability for each scenario.
However, many CEOs question whether critical preconditions for organisational empowerment and entrepreneurship – such as alignment to company values and leaders' encouragement of dissent and debate – are present in their companies to tackle the increasingly complex risks organisations face. For example, only 23% of CEOs say leaders in their company often/usually make strategic decisions for their function without consulting the CEO.
Further, only 46% of CEOs say leaders in their company tolerate small-scale failures often/usually. However, more optimistically, nearly nine in 10 (85%) of respondents say the behaviours of employees are often or usually aligned with their companies' values and direction.
Torn between the demands of short-termism and long-term transformation, CEOs say they are primarily consumed with driving current operating performance (53%), rather than evolving the business and its strategy to meet future demands (47%). If they could redesign their schedules, CEOs say they would spend more time on the latter (57%).
Moritz concludes: "The risks facing organisations and society today cannot be addressed alone and in isolation. CEOs must therefore continue to collaborate with a wide range of public and private sector stakeholders to effectively mitigate those risks, build trust and generate long-term value – for their businesses, society and the planet."
Crypto Giants, Binance Plans To Acquire Major Rival FTX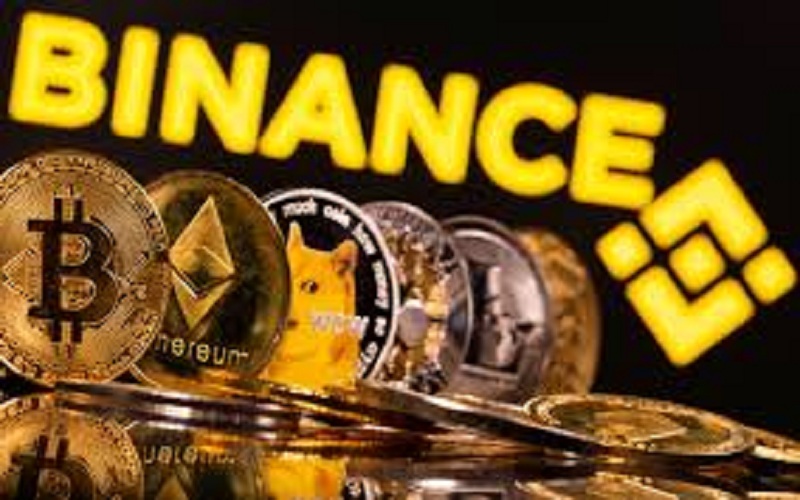 Binance, the world's largest cryptocurrency exchange, has signed a nonbinding agreement to buy FTX.com, a unit of major rival FTX, to help cover a "liquidity crunch" at the cryptocurrency exchange, Binance CEO Changpeng Zhao said on Tuesday, according to a Reuters report.
FTX has come under pressure after Zhao said on Sunday his firm would liquidate its holdings of FTX's in-house token, FTT, due to unspecified "recent revelations."
"This afternoon, FTX asked for our help. There is a significant liquidity crunch. To protect users, we signed a non-binding LOI, intending to fully acquire FTX.com and help cover the liquidity crunch," said Zhao in a tweet, noting that Binance has the discretion to pull out from the deal at any time.
This afternoon, FTX asked for our help. There is a significant liquidity crunch. To protect users, we signed a non-binding LOI, intending to fully acquire https://t.co/BGtFlCmLXB and help cover the liquidity crunch. We will be conducting a full DD in the coming days.

— CZ 🔶 Binance (@cz_binance) November 8, 2022
In a tweet, Sam Bankman-Fried, FTX founder and CEO, said that teams are working on clearing out the current backlog of withdrawals and that all assets will be covered.
Binance, which dominates the $1 trillion crypto industry, with over 120 million users, is currently under investigation by the U.S. Justice Department into possible violations of money-laundering rules by Binance, as reported by Reuters reported last week.