Danbatta Seeks Stakeholders Collaboration On Achieving Nat'l Broadband Implementation Goals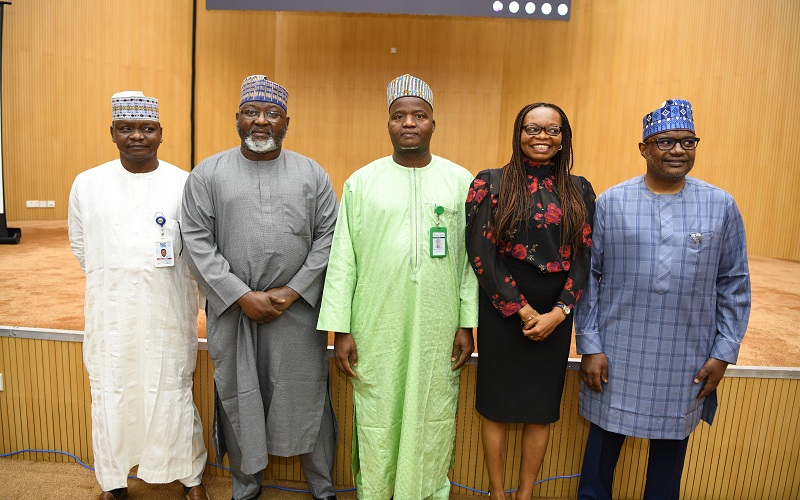 Executive Vice Chairman of the Nigerian Communications Commission (NCC), Prof. Umar Danbatta, has said that government is putting greater emphasis on the continuous engagement of different stakeholders to secure their buy-in towards achieving the targets of the Nigerian National Broadband Plan (NNBP), 2020-2025.
The EVC stated this at the first stakeholder consultation with telecommunication industry players on the implementation of the new national broadband plan held at the NCC's Communications & Digital Economy Complex in Abuja on Tuesday, November 3, 2020.
Danbatta who was represented by NCC's Executive Commissioner, Technical Services and Chairman, Broadband Implementation Steering Committee (BISC), Engr. Ubale Maska, said the Ministry and its agencies, as well as the industry, must work together towards the attainment of the set goals.
At the event, which is the second of the multi-stakeholder consultation process by the BISC, Danbatta noted that the 30 per cent broadband targets set in the previous NNBP 2013-2018 were met and surpassed due to "our collective efforts, policy direction, regulation and financial commitment by industry players."
He noted there were, however, some targets that were not met in the previous plan because of various challenges that are presently being addressed.
"The NNBP 2020-2025 has, once again, identified initiatives to be implemented by different stakeholders in order to achieve the set objectives of the plan. The importance of broadband to our Gross Domestic Product (GDP), socio-economic development, and especially the digital economy, cannot be over-emphasized," he said.
The Vice-Chairman of BISC, Dr Usman Abdullahi, had earlier in his welcome address, said the forum was to avail the industry players and representatives of government a veritable platform to collaborate and discuss ways to accelerate broadband implementation for sustainable development of the telecommunications sector and advancement of the digital economy.
Project Director, BISC, Abubakar Maina, made a presentation providing information to stakeholders on previous and new targets, timelines, milestones, strategic pillars, initiatives in the pillars, as well as governance structure in the new broadband plan.
The forum was well attended by industry operators, especially the Infrastructure Companies (InfraCos) both physically and virtually, who gave useful inputs for steering the course of implementation of the new broadband plan to success.
Recall that President Muhammadu Buhari unveiled the new broadband plan on March 19 2020, following the development of the plan by a committee, set up by the Minister of Communications and Digital Economy, Dr Isa Ali Ibrahim Pantami on December 16, 2019.
As a follow-up, on July 9, 2020, the Minister inaugurated the BISC, which is primarily saddled with the responsibility of ensuring effective monitoring of the implementation of the new broadband plan.
MainOne, Microsoft Collaborate For Optimized, Reliable Internet Connectivity To Cloud Services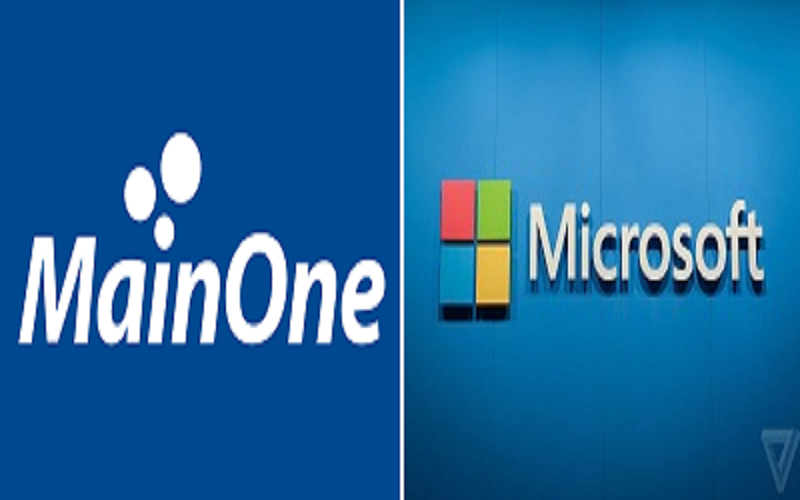 MainOne, West Africa's leading communications Services Company for business, has announced that it has become the first Microsoft Azure Peering Services partner for West Africa, providing enterprises using Microsoft Cloud services with a secured, reliable and high-performance experience relative to what is currently available in the market.
MainOne now offers enterprises improved performance in accessing Microsoft Cloud applications such as Microsoft 365, Dynamics 365, Teams, and other SaaS products.
The new Microsoft Azure Peering Service will ensure that enterprises increasingly reliant on Microsoft Cloud services currently accessed over the public Internet enjoy consistent performance via secured routes for an improved end-user experience.
The service ensures customer data is delivered over a dedicated internet connection that is prioritized over the public internet on MainOne and Microsoft networks.
Speaking on the achievement, Anil Verma, Chief Technology Officer of MainOne says the growing migration towards cloud services by its customers informed the company's collaboration with Microsoft to deploy this capability which guarantees predictable and reliable connection to Microsoft Cloud services.
"We have noted that an increasing number of Nigerian enterprises make use of SaaS applications due to the agility and ease of onboarding that it offers. With the impact of the global health pandemic, usage of such applications has further skyrocketed. However, unless Enterprise users put in place the right connectivity solution, cloud access suffers performance degradation over the public Internet.
The Microsoft Azure Peering Service directly addresses the connectivity challenges of accessing Microsoft Cloud applications by providing enterprises with the benefits of MainOne's dedicated connection with Microsoft.
Jeffrey Cohen, Partner Program Manager, Azure Networking at Microsoft Corp. said, "We are pleased to extend Microsoft Azure Peering Service with MainOne. The service improves overall connectivity to Microsoft 365 and ensures each customer's traffic takes the shortest path via MainOne into the nearest edge Point of Presence (PoP) on the Microsoft network.
Danbatta Assures Kano Business Communities Of Increased Efficiency Through Expanded Broadband Access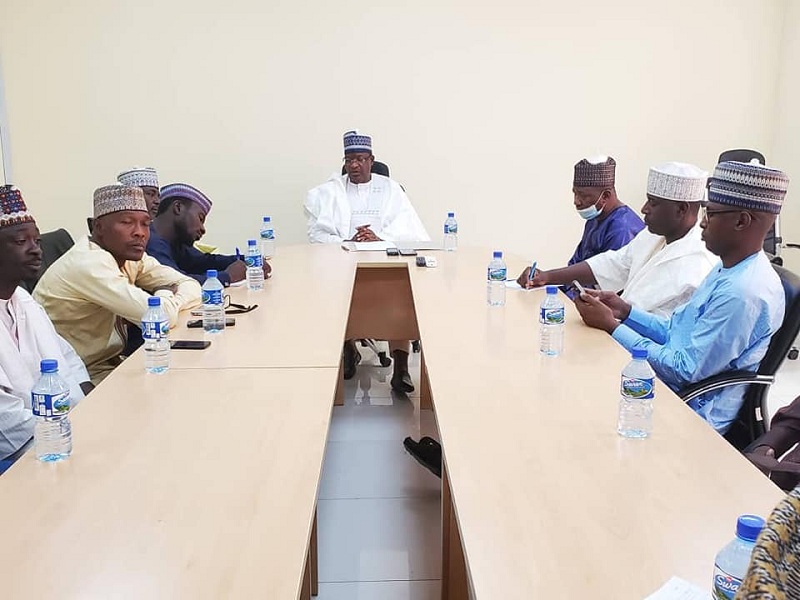 Executive Vice Chairman (EVC) of the Nigerian Communications Commission (NCC), Prof. Umar Garba Danbatta on Sunday in Kano City had a dialogue with business communities in Kano State.
The meeting which was in furtherance of the EVC's two days working visit to Kano State, saw him receiving the leadership of two major business communities in Kano- Kantin Kwari and Abubakar Rimi markets.
Danbatta received the officials of the two market unions at Kano Zonal office of the NCC.
Market chairmen, Alhaji Sagir Sharif Wada and Alhaji Ado Bilyamin of Kantin Kwari market and Abubakar Rimi market respectively, led the markets leadership to the meeting with the two business communities.
The EVC assured the business communities of the NCC's efforts at increasing efficiency in their business activities through deepening of broadband access across the country.
The NCC boss thanked them for their role in maintaining peace in the state and urged them to continue to help the Federal Government's peace initiatives.
Smile Nigeria Ignites Ember Months Bliss With Triple Offer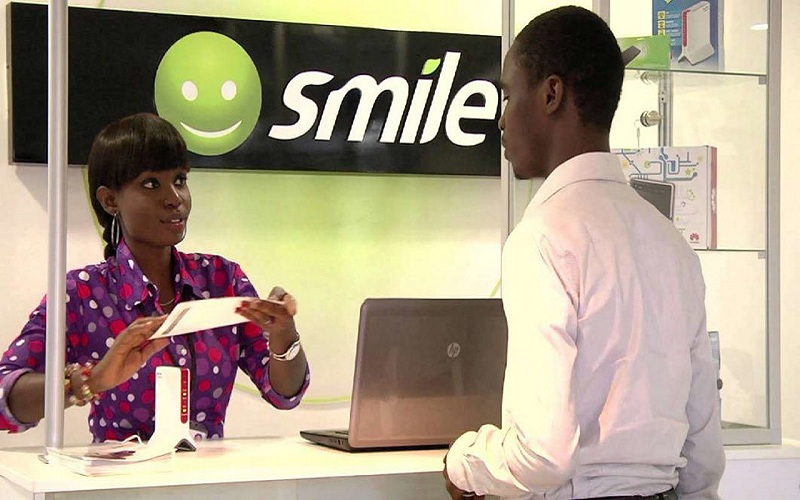 To set the tone for very blissful 2020 ember months, Smile Nigeria is providing its customers with an integrated triple offer that will ensure that consumers will not only stay connected, no matter where they are, but they will also enjoy extra data.
Ember months (September to December) are renowned for the trade incentives or loyalty programmes that caring companies offer loyal customers and discerning consumers during the period.
Smile Nigeria, sets itself apart by constantly providing its customers with value through innovation and provision of SuperFast internet services that keep its customers always connected to the internet.
The company said in a statement Thursday morning that in the latest triple offer, the three separate but organically related Offers are two Router Offers and a SmileKonnect Roaming Offer.
The first Router Offer gives consumers 160GB with a new SmileRouter at only N25,000 valid for 30 days.
"When the offer is activated, customers get 100GB on activation and 60GB BONUS data split into 10GB monthly for 6 months, upon recharge of a minimum of a N6, 000.00 plan.
"The BONUS data is valid for 30 days. Every customer will enjoy FREE unlimited on-net calls and SMSs, and 10 minutes off-net calls.
"The second Router Offer gives consumers a very robust AlwaysON Internet service with SmileRouter at only N35, 000.
"AlwaysON Internet is valid for 30 days and comes with 4GB daily usage at up to 3Mbps speed. Customers will also enjoy FREE unlimited on-net calls and SMSs, and 10 minutes off-net calls," the company further disclosed.
DigtalTimesNG understands that a new roaming offer, SmileKonnect is also available for frequent travellers.
With this offer, customers will get a new SmileKonnect device with 1GB FREE international roaming data plus 30 days AlwaysON local Internet which comes with 4GB daily usage and data speed of up to 3Mbps at only N25, 000.
This offer also includes FREE unlimited on-net calls and SMSs, and 10 minutes off-net.
Analysts say this is the perfect device for local and international SuperFast internet access. With it, customers are assured worry-free roaming in more than 80 countries around the globe.
"The SmileKonnect device features include 2.4GZ IEEE802.11b/g/n Wi-Fi connectivity, which connects up to 5 devices using Wi-Fi, with up to 15 hours of battery life on 3900mAh.
"It guarantees absolute convenience with local and international roaming plus the fact that there is no changing of SIM card required," the statement added.