DigitalSENSE Forum 2021: Mba-Uzoukwu, ISPON President Is Keynote Speaker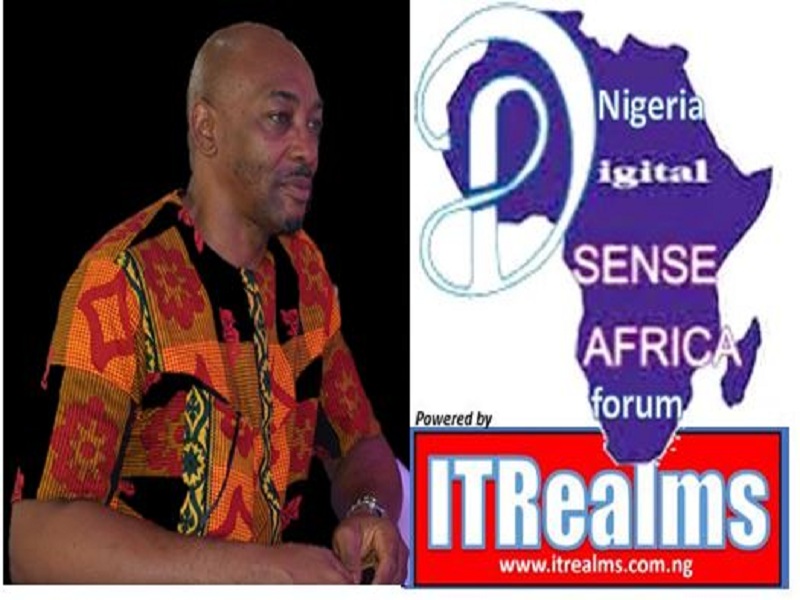 President of the Institute of Software Practitioners of Nigeria (ISPON), Mr. Chinenye Mba-Uzoukwu will give a keynote at the 2021 edition of the Nigeria DigitalSENSE Africa Forum on Internet Governance for Development (IG4D), billed for Thursday, June 10, at the Golden Tulip Hotels Essential, International Airport Road, Lagos.
Organisers of the event through the Lead Consulting Strategist and Group Executive Editor, ITREALMS Media inc, Mr. Remmy Nweke, said that the ISPON president would be exploring the role of Nigerian software in a digital economy within this year's main theme which centres on 'Digital Cooperation: Enhancing Multistakeholders Governance for Digital Economy.'
Nweke also said that Mba-Uzuokwu, who is also the Managing Director and Chief Executive Officer (CEO), InfoGraphics Nigeria Limited, would precisely dwell on the subtheme focus: "Role of Nigerian Software in Enhancing Multistakeholder Governance for Digital Economy" as a special guest to the 2021 Nigeria DigitalSENSE Forum series.
DigitalSENSE Africa, Nweke said, is a project of ITREALMS Media group; made up of internationally reputed and award-winning Information and Communication Technology (ICT) industry analysts and perception managers; professionally affiliated to African Regional At-Large Organisation (AFRALO) for shaping the future of the Internet.
He also said that DigitalSENSE Africa is a certified At-Large Structure (ALS) of the Internet Corporation for Assigned Names and Numbers (ICANN) and is excited to have ISPON president give a keynote at the 12th edition of this forum series on Internet Governance for Development.
The ISPON president, Mr. Mba-Uzoukwu commended ITREALMS for the IG4D forum series, saying it's timely and the anticipated keynote is central to the needs of the times and ISPON's longstanding objective of elevating the importance of Software Nigeria to the strategic position it deserves in a 21st Century Economy.
"We are particularly pleased with the stated objectives," he said and looked forward to an exciting forum.
Nweke recalled that this year's Nigeria DigitalSENSE Forum series on Internet Governance for Development would be presided over by the National President of the Nigeria Computer Society (NCS), Prof. Adesina Sodiya.
Nweke further pointed out that Mr. Chinenye Mba-Uzoukwu has over 30 years of an eclectic career spanning enterprise solution architecture, design and software development, marketing communications, digital design, strategy, and change/transformation in private and public sectors.
Mba-Uzoukwu is the founding Managing Director/CEO of a technology solutions provider, InfoGraphics Nigeria, the 2-time Microsoft Worldwide Award Partner of the Year, 4-time winner Regional awards, pioneer Microsoft Academic Services Partner responsible for over 300 partners in 7 countries in West Africa, and leading exponent of Enterprise Collaboration solutions in West Africa.
He has also worked in Microsoft Corporation as General Manager (Anglophone West Africa) overseeing a 7-country portfolio as a member of the Microsoft Europe, Middle East and Africa (EMEA) executive management team.
He left Microsoft in 2008 to pursue his vision of a borderless Africa as Managing Partner of GrandCentral, a technology strategy consulting and project management firm focused on critical national information technology infrastructure in government, healthcare, education, oil and gas, as well as media cum entertainment and financial services among others.
2021 ATU Africa Innovation Challenge Launched, As Africa ICT Innovators Poised To Benefit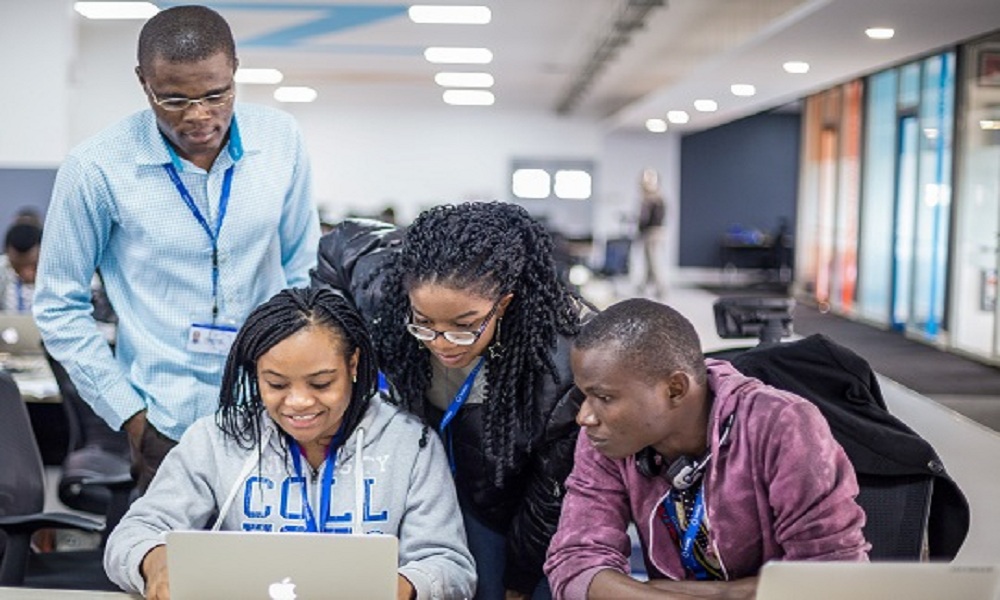 The second edition of the ATU Africa Innovation Challenge was Tuesday launched by the African Telecommunications Union (ATU).
ATU made the announcement in Nairobi-Kenya, in a virtual ceremony hosted with competition partner-the International Telecommunications Union (ITU), according to a report by Kachwanya.
Secretary-General of the ATU, Mr John Omo, while announcing the initiative, said: "This initiative will be instrumental in supporting institutional solutions that will boost innovation in Africa and address some of the challenges facing the African community."
The ATU Africa Innovation Challenge is a programme that seeks to provide both short and long-term solutions and opportunities to the African Youth.
This year's competition, themed, "Best ecosystem practices in Africa enabling youth ICT innovation," will run from 15th June to 28th September 2021.
The competition, sponsored by Huawei Technologies Limited (title sponsor) and Intel Corporation, is open to all ecosystem stakeholders such as regulatory authorities, entrepreneurial support organizations, incubators, accelerators, or institutions such as colleges or universities from Africa.
African organisations and institutions that have created an enabling environment for youth ICT innovations to thrive are eligible to participate.
The winning entity will be awarded USD 10, 000 aside from their practice gaining recognition as the best ecosystem practice in Africa enabling youth ICT innovation.
"I want to thank our sponsors especially the headline sponsor, Huawei, for once again demonstrating their commitment to promote innovation and the wider ecosystem in Africa," said John Omo.
Honourable Dr. Peya Mushelenga, Minister of Information and Communication Technology, Namibia, who was the chief guest for the event, applauded the two organizations for the initiative and acknowledged the significance of public-private partnerships in promoting development.
"The collaboration between ATU, Huawei, and other partners is a tool delivered to our hands. Let us use it to generate sustained economic growth in Africa," he said.
"ITU is proud and pleased to partner with ATU for this particular Challenge as it aligns with our vision for inclusion of youth in digital transformation.
"Youth innovators are centrally placed to ensure the sustainability of innovation in Africa, and they need an enabling environment that fosters and nurtures innovation for them to thrive," said Mr. Stephen Bereaux from ITU, a specialized United Nations agency responsible for all matters related to information and communication technologies.
The inaugural ATU Africa Innovation Challenge that took place in 2020 recognized and awarded 11 finalists across Africa who had developed mobile applications helpful in benefiting Africa's fight against COVID-19 and its effects.
Egypt's Mai Nagy topped the competition, followed by Mr. Abdinoor Yerrow from Kenya and Ms. Bequerelle Matemtsap Mbou from Cameroon. Other countries that made it to the top 11 were Zimbabwe, Senegal, Lesotho, Nigeria, the Democratic Republic of the Congo, Benin, and Tanzania.
Reflecting on the first Innovation Challenge and the anticipated benefits of the second innovation Challenge, the title sponsor for the Challenge for two years in a row, Mr Samuel Chen, Vice President for Huawei Southern Africa Region, highlighted the strong partnership with ATU.
He noted that "Huawei is committed to developing innovations that bring the benefits of technology to all alongside supporting and enabling innovation and digital ecosystem development in Africa by Africans through training and partnerships alongside infrastructure and digital services."
Participants will be required to submit (via the ATU website, www.atuuat.africa) a unique practice that has created an enabling environment for youth ICT innovation to thrive together with success stories of two innovators that are beneficiaries of the practice.
The practice must be an original idea/concept developed by the ecosystem stakeholder and must have been successfully implemented (and running) for a minimum of one year. It can be in the form of a policy, an initiative, or a programme.
54gene Wins World Economic Forum 'Technology Pioneer' Award
The World Economic Forum announced its selection of the 100 most promising Technology Pioneers of 2021 – companies that are shaping industries from healthcare to retail and many more.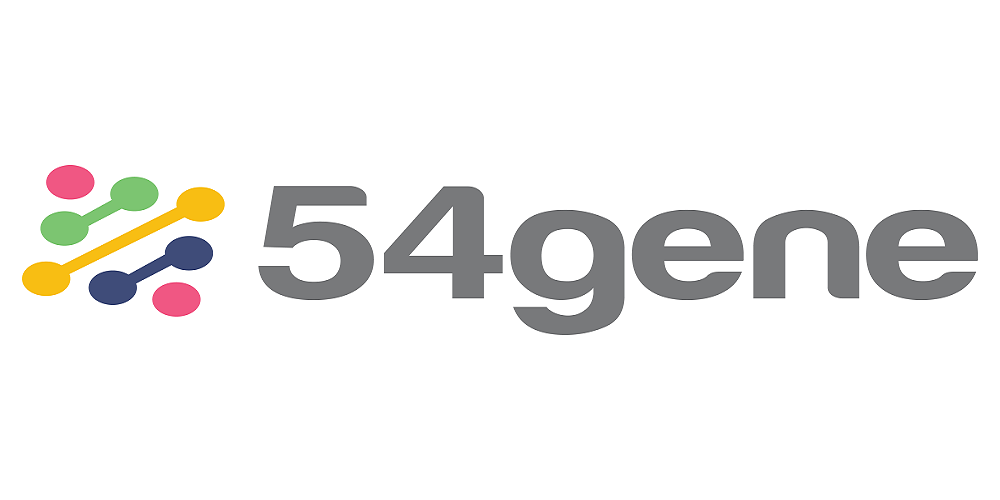 54gene, the health technology company deriving insights from the world's most diverse populations to solve some of healthcare's biggest challenges, was selected among hundreds of candidates as one of the World Economic Forum's "Technology Pioneers."
Founded in 2019, the company generates genetic insights from research cohorts in the world's most diverse populations to improve the development, availability and efficacy of therapeutics and diagnostics that will prove beneficial to all populations.
The World Economic Forum's Technology Pioneers are early to growth-stage companies from around the world that are involved in the use of new technologies and innovation that are poised to have a significant impact on business and society.
With their selection as a Technology Pioneer, CEO of 54gene, Dr. Abasi Ene-Obong will be invited to participate in the World Economic Forum activities, events and discussions throughout the year. 54gene will also contribute to Forum initiatives over the next two years, working with global leaders to help address key industry and societal issues.
"We're excited to welcome 54gene to our 2021 cohort of Technology Pioneers," says Susan Nesbitt, Head of the Global Innovators Community, World Economic Forum.
"54gene and its fellow pioneers are developing technologies that can help society solve some of its most pressing issues. We look forward to their contribution to the World Economic Forum in its commitment to improving the state of the world."
"It is truly an honour to be recognised as a Technology Pioneer by the World Economic Forum," said 54gene's Dr. Abasi Ene-Obong.
"This is testament to the outstanding collective output of the 54gene team to address global health disparities and to imagine a world where precision medicine applies equally to all irrespective of one's geographical location or economic status. There's a long journey ahead and we look forward to continuing to collaborate and innovate with other mission-driven organizations all over the world.
For the first time in the community's history, over 30% of the cohort is led by women. The firms also come from regions all around the world, extending their community far beyond Silicon Valley. This year's cohort includes start-ups from 26 economies, with UAE, El Salvador, Ethiopia and Zimbabwe represented for the first time.
The diversity of these companies extends to their innovations as well. 2021 Tech Pioneer firms are shaping the future by advancing technologies such as AI, IoT, robotics, blockchain, biotechnology and many more. The full list of Technology Pioneers can be found here.
Technology Pioneers have been selected based on the community's selection criteria, which includes innovation, impact and leadership as well as the company's relevance with the World Economic Forum's Platforms.
Mba-Uzoukwu @NDSF2021, Says Software Nigeria Has Key To National Development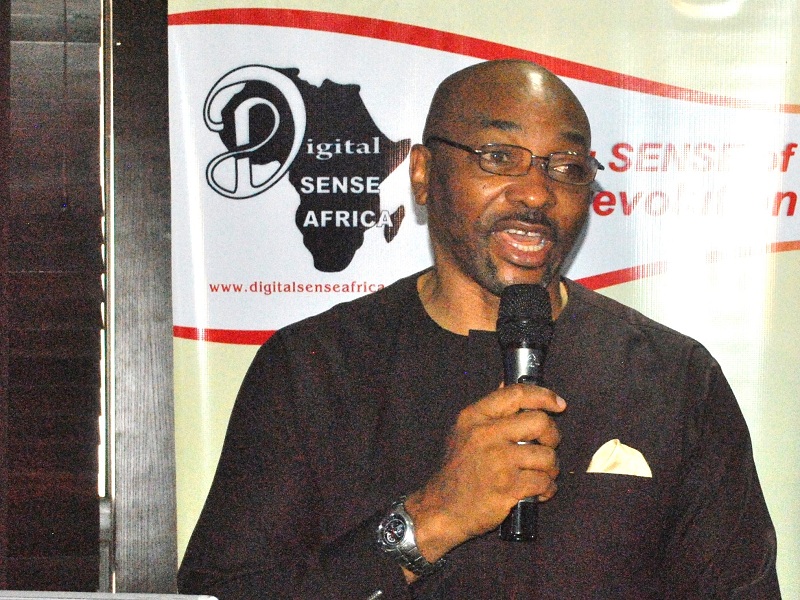 President of the Institute of Software Practitioners of Nigeria (ISPON) Mr. Chinenye Mba-Uzoukwu has described the Internet as a leveller for education and prosperity in a digital economy, even as software Nigeria has the key and capacity to contribute to national development.
Mba-Uzoukwu disclosed this in his keynote address to the 2021 Nigeria DigitalSENSE Forum on Internet Governance for Development (IG4D) held at the Golden Tulip Essential Hotel, International Airport Road, Lagos on Thursday, June 10.
The event was chaired by the President, Nigeria Computer Society (NCS), Prof. Adesina Sodiya, who was represented by Dr. Olusoji Okunoye of the University of Lagos.
The theme of this year's edition was 'Digital Cooperation: Enhancing Multistakeholder Governance for Digital Economy.'
The ISPON president who dwelt on the "Role of Nigerian Software in Enhancing Governance in Digital Economy," noted that there is nothing in human history as transformative as the Internet because it has largely changed everything.
He outlined some of these epochal changes to include the potential to level the playing field, namely education, healthcare, prosperity, lifestyle and well-being.
He also pointed out that humanity's existence here was not a stand-alone, hence the imperative to recognize an 'ecosystem' in the technology space that is systemic in outlook.
Mba-Uzoukwu highlighted the point that in technology, the most intriguing ecosystem is the innovation ecosystem, a "human network that generates extraordinary creativity and output on a sustainable basis."
Such an ecosystem, Mba-Uzoukwu said, performs best when it recognizes, synergizes and optimizes on the basis of a multi-stakeholder approach that accommodates the complexity of the ecosystem which creates dimensions of the impact that make governance an intentional mandate.
"Existence of telecommunication infrastructure, the first precondition to overcome the digital divide; current economic models for Internet access, place a disproportionate burden on developing countries, Challenges to financing access to backbones, 'Free-rides' of Over-The-Top services and challenges of balancing their contributions to telecom sectors of developing countries based on issues of taxation," he said.
For instance, he said, global regulation of intellectual property rights paved the way for developing countries to access knowledge and information online, which led to the enthronement of "Truly, 'Education For All' for the first time in human history," which avails developing countries to catch up, and this is the single most important factor.
This factor, he also said, encouraged ISPON to dare to dream again, which underscored the group's answer in envisioning the growth of Software Nigeria into a world-class industry, and a key contributor to national development.
To realise this, the ISPON President revealed, they planned to sensitize the community about the local software industry; provide fora to share software development initiatives; aggressively support the expansion of Nigeria's human capital, foster co-operation with Nigeria IT in the diaspora; cooperate with other countries to boost global exposure and competitiveness.
At the policy level, Mba-Uzoukwu said that the government, industry and academia, must continue to drive the evolution of policy across multiple dimensions including national security, intellectual property and privacy rights, education, information access and data sovereignty.
Education, for instance, he said, must be harnessed with the national aspirations to the potentials of technology for powering the pragmatic development of world-class, innovation cum oriented and entrepreneurial workforce, emphasising that employment and entrepreneurship must deploy technology in support of the genuine aspirations of Nigerian youth.
"Beginning with the National Association of Computer Science Students (NACOSS), we will create and expose opportunities for jobs and wealth creation through personal enterprise," he declared.
The ISPON President further said that by nurturing innovation as a national capability, "we must be the advocates and platform for unleashing creativity and ingenuity of our people, particularly the youth and women whose access to opportunity is hindered."
Mba-Uzoukwu underscored the fact that to achieve the World Summit on the Information Society, there is a need for a common vision, desire and commitment to building a people-centric, inclusive and development-oriented Information Society where everyone can create, access, utilize and share information.
He cautioned that the implication of non-alignment to the above common vision, the concepts of social justice, merit and asynchronous development will not be part of its main drivers.
He noted that with the rapid diffusion of technology, "we must encourage a bridge-building, inclusive and partnering approach to community that embraces and empowers the youth, women and leverages on the experience of the elders."
NDSF2021 witnessed other speakers including the Managing Director of the Nigerian Communications Satellite (NigComSAT), Dr. Abimbola Alale who was represented by the Acting Manager Marketing, Mrs Ibiye Ukoko, Mr. Aderemi Adejumo of CloudFlex, Mr. Mohammed Rudman represented by Mr. Jacob Dagunduro, Executive Director, Operations at DigitalSENSE Africa Mrs. Nkem Nweke, and Mr. Francis Uzor or Wisdom Computer Technologies, among others.