ENTERTAINMENT: 'Turn Up Friday With Pepsi' Premieres On Africa Magic Channels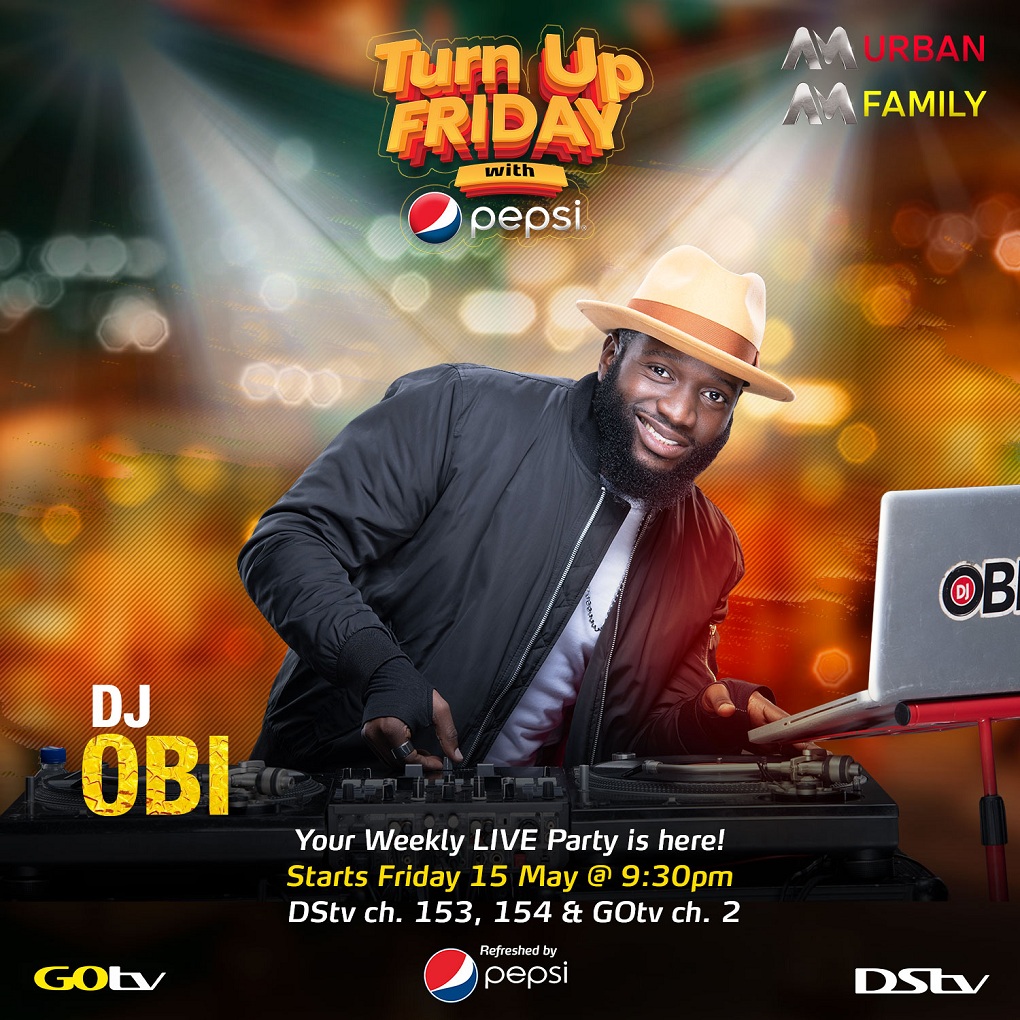 DStv and GOtv customers can turn up and dance in the comfort of their homes with a brand new Africa Magic show, 'Turn Up Friday With Pepsi', available on Africa Magic Urban (DStv Channel 153) and Africa Magic Family (DStv Channel 154 & GOtv Channel 2) from Friday, 15th May 2020 for the next 10 weeks!
"As Nigerians spend more time at home amid the pandemic 'Turn Up Friday with Pepsi' is bringing DJ music party to everyone right in their living rooms and Africa Magic remains at the forefront of giving them a great time of fun and excitement.
"We consistently look for innovative ways to thrill and entertain our viewers and to this end, we are pleased to announce new DJ music and dance party coming to your TV screens this weekend.
"'Turn Up Friday With Pepsi' will ensure that our viewers have all they need to dance to their favourite music and have fun in their living rooms, with the best selection of exciting music and club mixes", says Channel Director, Africa Magic, Wangi Mba-Uzoukwu.
"We are glad that Pepsi is sponsoring the Friday night of unlimited fun and excitement, doing it the Naija way," says Wangi Mba-Uzoukwu. 
DStv and GOtv customers can join Hype man extraordinaire and self-acclaimed Energy gad- Do2tun as he hosts the biggest and most refreshing party on TV with 'Turn Up Friday With Pepsi' broadcast live every Friday for three hours from 9:30pm-midnight!
Viewers can look forward to DJ Obi kicking off the show this weekend and during the weeks ahead, DJ's such as DJ Neptune, DJ Sose, DJ Lambo, DJ Consequence and many more will turn up the heat in our homes! 
Segun Ogunleye, Marketing Manager Seven-Up Bottling Company says: "As a brand that is at the forefront of music and contemporary pop culture, Pepsi is proud to collaborate with Africa Magic to bring the best of music and entertainment to our millions of consumers now more than ever with 'Turn up Friday with Pepsi.'
"Our consumers are always the life of the party, an experience they have missed while they adhere to the safety precautions due to the pandemic. So, we decided to bring the musical experience to them as we continue to refresh them the way we know how to.
"We are particularly excited as the premiere edition is with our own Pepsi DJ ambassador, DJ Obi. We are indeed in for great times in the next 10 weeks." 
Viewers at home can join in on the live broadcast by tweeting their song requests and messages, which will be displayed on the screen during the show and many more fun activities.
MultiChoice Launches HONEY, A Brand-New Lifestyle Channel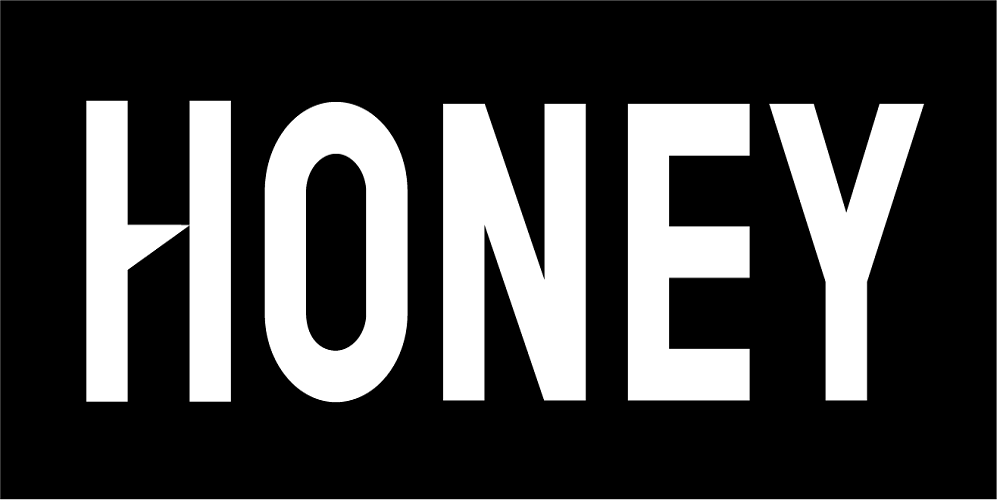 MultiChoice has announced a brand-new Pan-African lifestyle channel on its DStv platforms, HONEY, on DStv channel 173.
"As part of our ongoing effort to enhance our customers' viewing experience and delight them with additional content, MultiChoice is thrilled to bring this latest venture in African storytelling.
"HONEY launches on Friday, 12 February 2021 and will be available for Premium Compact Plus, and Compact," the company said in a statement.
HONEY is a bold, unscripted lifestyle TV channel for curious and connected Africans. The channel is about celebrating and exploring African lives and loves, and the content is focused on lifestyle, fashion, food, weddings, dating, as well as reality.
John Ugbe, MultiChoice Nigeria CEO said the move follows consistent, upward lifestyle-viewership trends on the continent.
"DStv is thrilled to launch HONEY. The channel is part of our commitment to keep bringing fresh, authentic, and local content to our Nigerian subscribers.
"For many years, we've seen lifestyle is a popular genre in the country; and now our subscribers will see their own talent, food, celebrations, and their families as the well-deserved hero."
The channel will be broadcast in all key African regions including Nigeria, Ghana, Kenya, Uganda, Namibia, Botswana, Malawi, Zambia, Angola, Mozambique, Tanzania, DRC, Cameroon, and South Africa.
Keeping with the continent's effervescent energy and vibrancy, the channel will be a tapestry of African producers with exciting storylines and cross-continental casting, making HONEY, a go-to channel for authentic African storytelling.
Aletta Alberts, Head of Content at MultiChoice, says: "Africa's dynamism and way of life is the perfect ingredient for this exciting channel. HONEY is going to add a sweet and sticky flavour to our subscriber offering.
"Lifestyle content is the ideal vehicle to reflect the continent's diversity and sameness. Everyone curious about food, style, and weddings is in for a treat."
The MultiChoice channel is packaged by Media24's television unit, which is also responsible for Afrikaans lifestyle channel, VIA.
Izelle Venter, HONEY's Channel Head says: "Media24 is delighted to collaborate with MultiChoice on this new adventure. The goal is to combine both companies' best qualities, experiences, and knowledge to serve DStv subscribers with a new channel that is familiar, unique and entertaining."
The key ingredient of HONEY is the channel's focus on authentic African storytelling. In a ground-breaking content creation model, the channel has partnered with producers from all corners of the continent to create hundreds of fresh hours of exciting African shows, ensuring that HONEY is indeed the place where all Africans feel at home.
"We are working with producers across the continent to ensure the lifestyle stories we tell are real and relevant," says Zinzi Velelo, HONEY's Head of Content. "Our goal is to showcase the characters, talent and dynamics of everyday African life as never before."
MultiChoice Returns Special Step Up Offer On DStv, Discount On GOtv Max This January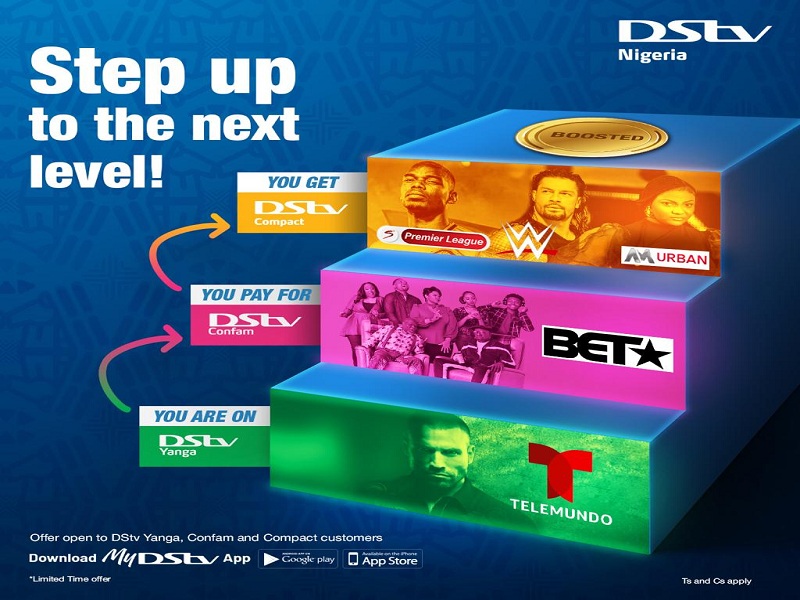 MultiChoice said it is delighted to bring back the hugely popular Step Up campaign offer to its DStv and GOtv customers this January.
The Step Up campaign offer gives all active and disconnected DStv Compact, Confam and Yanga customers the opportunity to pay for a package a step above their current package and get a boost to view programming on the next higher package.
While customers on GOtv Jolli and Jinja can upgrade to enjoy GOtv Max for less at a special discount of N2,999 instead of N3,600 per month, all the upgrades are scheduled to happen within 48 hours and will be available from Thursday, 14 January till Wednesday, 31 March 2021.
"Through the Step Up and Max for Less campaign offers, we are giving our DStv and GOtv customers something to get excited about this January," said Martin Mabutho, Chief Customer Officer, MultiChoice Nigeria.
Mabutho further said: "We started this special offer back in 2019 as a way of giving customers on the lower packages a chance to enjoy quality video entertainment on our higher DStv and GOtv packages for less.
"We are pleased with the popularity and acceptance of the offer, so we are making it available once more to both new and existing customers. It promises to be even more exciting as customers who take advantage of this offer will be exposed to even more great entertainment starting this January."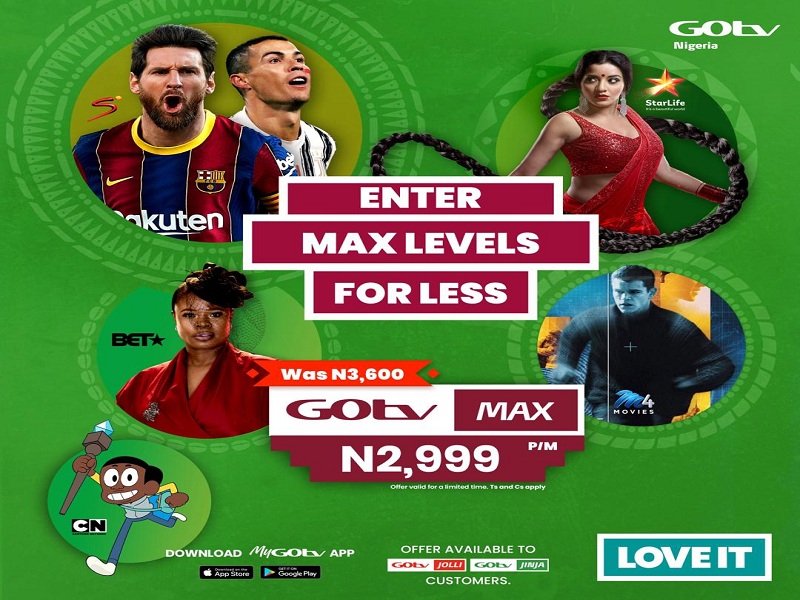 DStv customers on the Yanga package can pay N4,615 for Confam package and then get a boost to view programmes on the next higher package, Compact; while customers on the Confam package can pay N7,900 for Compact and instead view Compact Plus package programming. Likewise, Compact customers only pay N12,400 for Compact Plus package and in turn, get Premium package worth N18,400 per month.
January is booked with different exciting programmings such as brand new seasons of exciting shows and drama series on Africa Magic starting with Date My Family S2 premiere on Sunday, 17th January at 6 pm on AM Showcase; My Siblings & I S3 on Monday, 18th January at 6:30 pm on AM Urban and Unmarried S2 on Wednesday, 20th January at 9 pm on AM Showcase.
Launch of the M-Net Movies 007 James Bond Pop-Up Channel 111 on Friday, 22nd January to Monday, 31st January 2021 on DStv Premium, Compact Plus and Compact.
The 2020/21 Football Season continues with the best leagues and cup tournaments on SuperSport as Liverpool plays Manchester United on Sunday 17th January at 5:30 pm and Manchester United vs Liverpool on Saturday, 23rd January at 4 pm on SuperSport Premier League.
Emirates FA Cup 4th round match between Leicester City vs Chelsea on Tuesday, 19th January at 9:15 pm on SuperSport Premier League.
In Serie A, Sunday, 17th January at 8:45 pm is Inter Milan vs Juventus on SuperSport Variety 3 on DStv SuperSport Select 1 on GOtv while in La Liga, Real Sociedad vs Real Betis will air on Saturday, 23rd January at 6:30 pm and Athletico Madrid vs Valencia on Sunday, 24th January at 9 pm on SuperSport La Liga.
Exclusive GOtv Max content including all La Liga, Serie A, twice as more Premier League and UEFA Champions League matches, M-Net Movies 4, BET, Cartoon Network, StarLife, ROK 2, CBS Reality and more.
The Step Up and Max for Less offer is open to both active and disconnected DStv Yanga, Confam and Compact customers and GOtv Jolli and Jinja customers.
Trump Banned From YouTube Over Concerns Of 'Ongoing Potential For Violence'
President Donald Trump has been banned from uploading videos on YouTube "in light of concerns about the ongoing potential for violence", the platform said.
YouTube, which is owned by Google's parent company Alphabet, said it had removed new content from the president's channel on Tuesday for violating its policies, according to a report in Sky News.
Trump will be unable to upload anything "for a minimum of seven days," a spokesperson said.
1/ After review, and in light of concerns about the ongoing potential for violence, we removed new content uploaded to Donald J. Trump's channel for violating our policies. It now has its 1st strike & is temporarily prevented from uploading new content for a *minimum* of 7 days.

— YouTubeInsider (@YouTubeInsider) January 13, 2021
This means he will not be able to post any YouTube videos to his 2.76 million subscribers before Joe Biden replaces him on 20 January.
The president uploaded eight new videos on Tuesday, including one which saw him telling reporters that "Big Tech had made a terrible mistake" by barring him.
2/ Given the ongoing concerns about violence, we will also be indefinitely disabling comments on President Trump's channel, as we've done to other channels where there are safety concerns found in the comments section. https://t.co/1aBENHGU5z

— YouTubeInsider (@YouTubeInsider) January 13, 2021
The YouTube ban follows similar ones by Twitter, Facebook and Instagram, which have all suspended Mr Trump's accounts over fears he may incite further violence following the riots on Capitol Hill last Wednesday.
Google and Apple were also forced to remove alternative website Parler from their app stores this week over concerns the far-right friendly platform may have been used by the president to spread misinformation.