Farmcrowdy @4: Agritech Giant Transforms Over 300,000 Farmers With Technology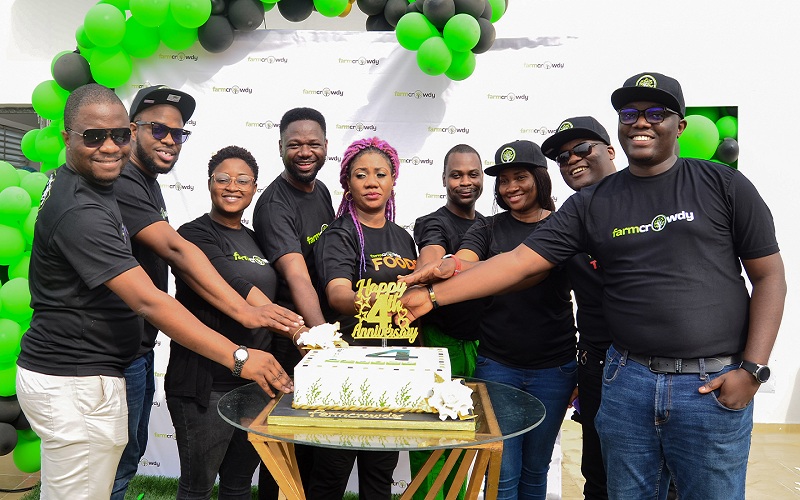 …Launches New Agro-Focused E-Commerce And Trading Platform
Farmcrowdy Limited, Nigeria's first and leading Agritech company has announced that it will extend its service in agriculture beyond financing into using technology to boost the food value chain.
It also announced the launch of a new E-commerce platform and its trading and aggregation platform for smallholder farmers.
Farmcrowdy was founded in 2016 by five young Nigerians led by Onyeka Akumah, with the aim of empowering farmers by connecting them to alternative financing and market access via a crowdfunding platform.
Farmcrowdy's Founder and CEO, Onyeka Akumah, has in light of this new development and the opportunities that exist in the agriculture value chain, further announced that the company will focus on the use of technology to build tools and resources that farmers will need to boost food security in the country through 6 business focus areas.
These businesses according to him were set up to serve all individuals across the entire agriculture value chain prioritizing stakeholder access to better yields, lower costs, and smarter marketing.
The six new business areas are Farmcrowdy Structured Finance, Farmcrowdy Insurance, Farmcrowdy Marketing, Farmcrowdy Tech and Data, Farmcrowdy Foods and Farmcrowdy Aggregation.
And in commemoration of its fourth anniversary, coinciding with the 2020 edition of the National Digital Agriculture Day, the leading Agritech company announced the launch of these businesses along with the introduction of two major platforms, the Farmcrowdy Foods E-Commerce platform and the Farmcrowdy Trader platform (Flagship platform under Farmcrowdy Aggregation).
Farmcrowdy Foods is a one-stop E-commerce platform for fresh food and groceries, created in the heat of the COVID -19 pandemic as a solution to the growing food scarcity by giving individuals the opportunities to purchase food items that are fresh, healthy, and fit for consumption conveniently from the comfort of their homes.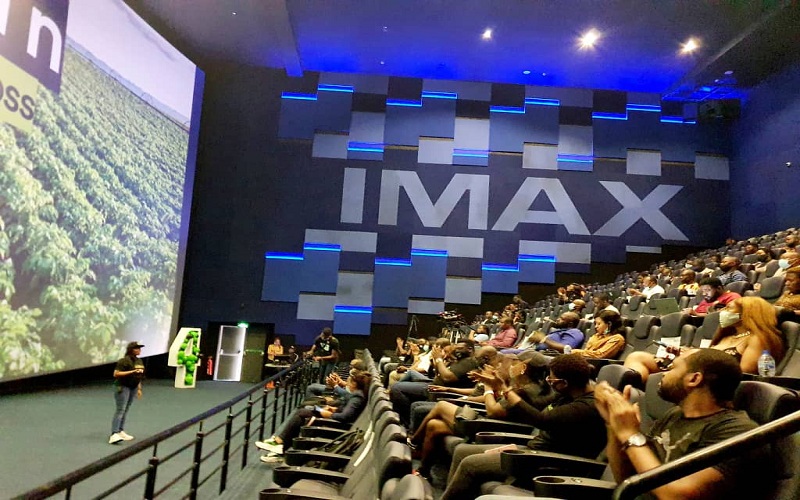 Since its inception in April 2020, Farmcrowdy foods has been able to successfully complete over 3,000 orders in its first 90 days, through the Farmcrowdy Foods mobile app available on the Google and IOS app store.
Farmcrowdy Foods is now set to launch its E-commerce platform where consumers can purchase all their fresh foods and get value for their monies.
On the other hand, the Farmcrowdy Trader platform is a one-stop-shop created to provide major processors and international buyers the opportunity to purchase commodities directly from farming clusters and aggregators by optimizing the market access to African farmers and improving their income and boosting their yields.
The platform creates an atmosphere for greater integration of the value chain through vertical relationships which improves product flow, thereby reducing cost, inconveniences, and improving efficiencies through technology.
Farmcrowdy Trader has a mobile application that enables easy farmer's data profiling, advisory services, procurement, agency banking, insurance, and microcredit for small-holder farmers.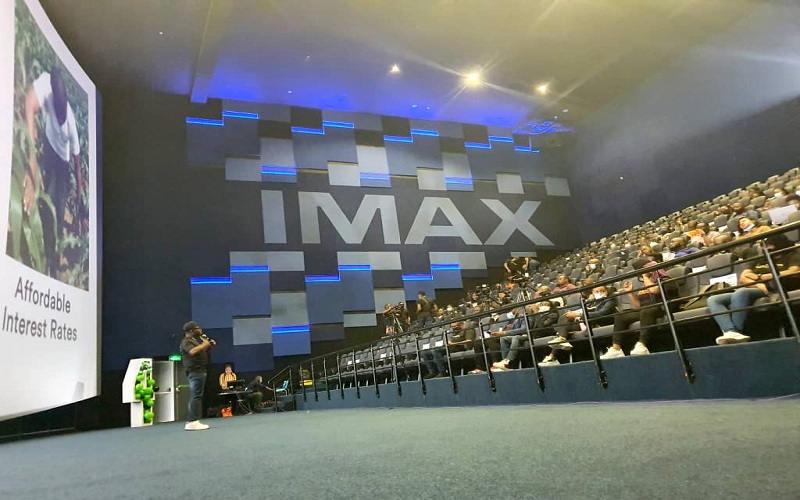 Since inception in November 2016, Farmcrowdy has amassed a network of over 300,000 farmers in its network, cultivated across 17,000 acres of farmland, reared 3 million broiler birds and deployed funds for farming projects across Nigeria.
The award-winning Agritech startup has also hinted on a possible expansion to replicate its model in two countries in Africa and the Caribbean in 2021.
Farmcrowdy focuses on helping farmers and agribusinesses by providing them with tools that give them access to better yields and lower costs.
The vision of the company's founders is to make the Agritech outfit the foremost digital agriculture platform in Africa admired for its impact in using technology for collaboration on food production and boosting food security across the continent.
WhatsApp Launches Video And Voice Calls On Desktop Version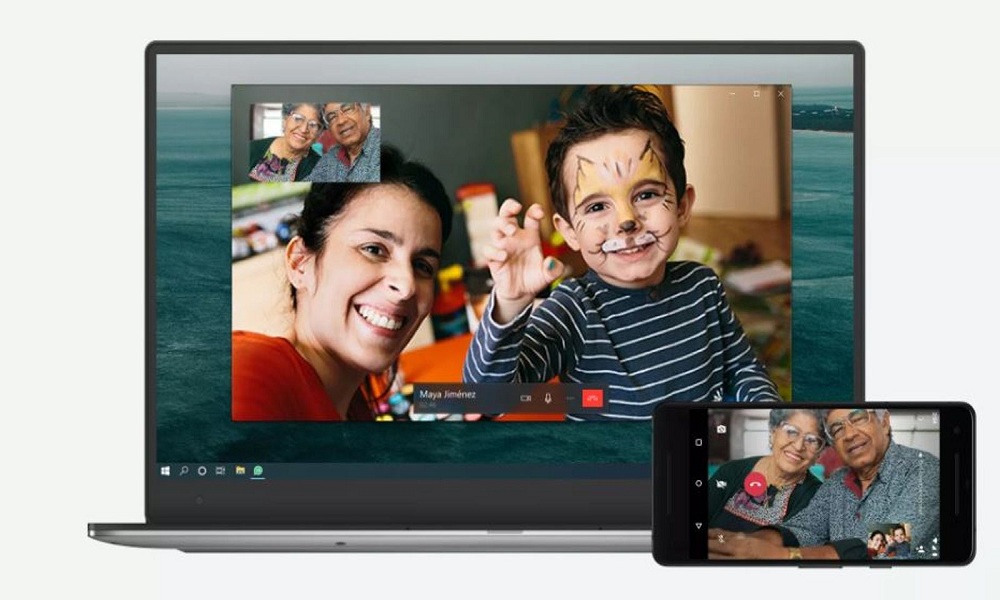 WhatsApp is allowing users to make video and voice call on their desktop for the first time, according to a report in Sky News.
The messaging service plans to rival the likes of Microsoft's Skype and Apple's FaceTime by offering people the chance to voice or video call on a larger screen.
WhatsApp said it made the move following a "significant increase" in people making calls on the platform during the coronavirus pandemic when other video calling services like Zoom have also seen huge spikes in popularity.
Group calls will still have to be made on mobile devices, but the Facebook-owned app has confirmed it is planning to expand its desktop offering to group calls in the future.
"Answering on a bigger screen makes it easier to work with colleagues, see your family more clearly on a bigger canvas or free up your hands to move around a room while talking," a WhatsApp spokesperson said in a blog post.
"To make desktop calling more useful, we made sure it works seamlessly for both portrait and landscape orientation appears in a resizable standalone window on your computer screen, and is set to be always on top so you never lose your video chats in a browser tab or stack of open windows."
It comes after a backlash over privacy changes on WhatsApp enforced by its parent company Facebook, which required a second attempt to get users to agree to them.
WhatsApp broke its worldwide record for voice and video calls on New Year's Eve 2020 when 1.4 billion people used the app to speak to their loved ones.
"With so many people still apart from their loved ones, and adjusting to new ways of working, we want conversations on WhatsApp to feel as close to in-person as possible, regardless of where you are in the world or the tech you're using," the company added.
Microsoft Planning To Add AI-Powered Text Predictions To Word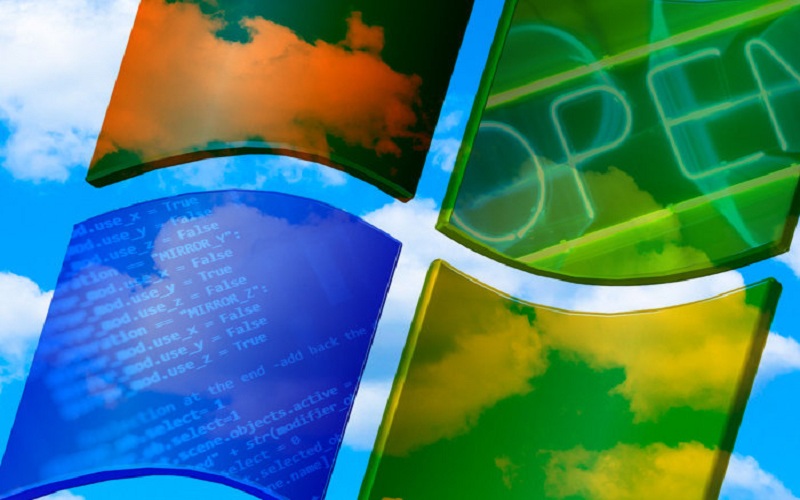 Microsoft plans to add AI-powered text predictions to Word in March.
The software giant first rolled out the feature to 50% of Windows Beta Channels last year.
But an update to the Microsoft 365 roadmap spotted by TechRadar shows the company intends to offer it to all Word users next month.
The feature uses machine learning to make writing suggestions based on the text a user typed.
According to Microsoft, "Text predictions help users write more efficiently by predicting text quickly and accurately.
"The feature reduces spelling and grammar errors and learns overtime to give the best recommendations based on your writing style."
The update will provide a similar tool to Smart Compose suggestions offered by Word rival Google Docs.
Once the feature launches, users will start seeing the predictions as they type a document.
You can press the TAB key to accept the suggestions and the ESC key to reject them.
Microsoft says that the tool improves over time, but users will be able to turn it off if it's proving more of a hindrance than a help.
NITDA DG Explains How Digital Economy Is Transforming The Nigerian Nation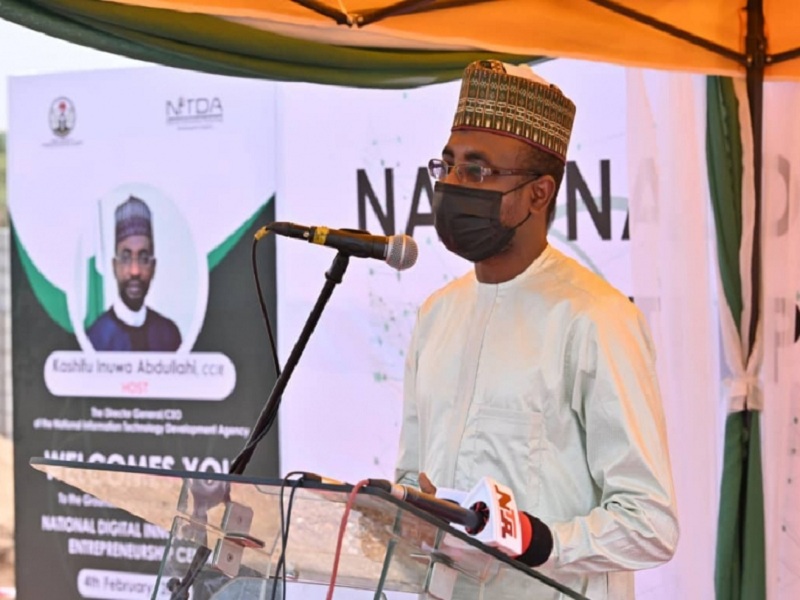 Director-General of the National Information Technology Development Agency (NITDA), Mallam Kashifu Inuwa Abdullahi has said that digital economy innovation and entrepreneurship play a huge role in creating value and prosperity in any nation.
Abdullahi, who spoke on Thursday at the groundbreaking ceremony of the Digital Innovation and Entrepreneurship Centre, Abuja, the first of its kind in Africa, noted that today, the digital economy is the fastest growing economy in Nigeria and in the world in general.
He said that the centre is critical for Nigeria's journey to digital economy, explaining the enormous investment in the initiative by NITDA and opined that to sustain and consolidate the growth, there is need to ignite innovation and entrepreneurship in the digital space.
"COVID-19 has impacted our lives in an unprecedented way, many aspects of our lives – work, education, economy, entertainment, have moved online. According to data compiled by Visual Capitalist, in a single internet minute in 2020, consumer spent more than 1m USD, over 42 million messages shared via WhatsApp, more than 1.4 million people make video or voice call, over 150,000 messages shared on Facebook, more than 319 new accounts created on Tweeter, Linkedin users apply for over 69,000 jobs, more than 6,500 packages shipped by Amazon and over 200,000 people participate in Zoom meetings.
"Digital economy is mainly driven by rapid business innovation, using digital technology to deliver the new customer value proposition, new business model, new organizational structure, new customer experience, operational excellence and enhanced products and services.
"This cannot be achieved in isolation; we need innovation ecosystem. It is obvious innovation is not evenly distributed globally but there is something common among all innovative countries. They all have a strong innovation ecosystem. To build a vibrant innovation ecosystem in Nigeria we have keyed into the MIT program called REAP – Regional Entrepreneurship Acceleration Program.
"REAP is a global capstone initiative that provides an opportunity for communities to engage with MIT in an evidence-based and practical approach to strengthen the innovation ecosystem. This centre will serve as a platform for the MIT-REAP initiative.
"Innovation is a process of taking an idea from inception to impact. To express it in a mathematical formula innovation is invention multiply by commercialization. It is a product of invention and commercialization. This means innovation is zero when the invention is zero or when commercialization is zero. You must have the two to be innovative. Commercialization is about entrepreneurship, it is about starting and growing a new business.
"According to MIT, there are two types of entrepreneurship, Small and Medium Enterprise (SME) and Innovation Driven Enterprise (IDE). SME is short term, linear growth and target local market while IDE is long term, exponential growth and target global market. Our centre will focus on IDE because IDE is the game changer when it comes to value and prosperity creation. It is through IDEs you can have unicorn companies, a privately owned company with more $1B valuation," Abdullahi said.