Fidelity Bank Ghana Launches Fund To Support Young Entrepreneurs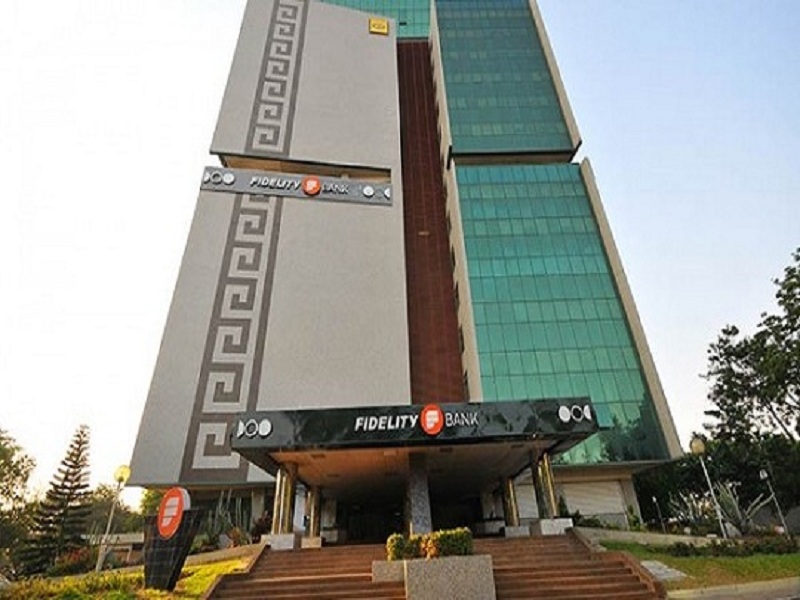 Fidelity Bank Ghana has launched the Fidelity Young Entrepreneurs Fund (FYEF) to support existing businesses and startups of young entrepreneurs with financial and non-financial resources to harness social impact potential, build capacity and guide youth-related businesses to grow and scale up their businesses.
The Fidelity Young Entrepreneurs Fund is a project which will provide both financial and non-financial support to enable youth-related businesses to survive and thrive.
The focus of the fund is on businesses that are solving a problem in society, employing climate-smart adaptation or mitigation climate change processes in their activities and those that are easily scalable.
The bank and its partners will provide training programmes and up to GHC200, 000 in financial support to strengthen and grow selected businesses.
Some of the businesses being supported by the Fidelity Bank Young Entrepreneurs Fund (FYEF) are Sue Shimmers, a jewellery manufacturer; Pure and Just Farms, an agro-processing company; Giant Gas, a gas supplier; Giddins Innove, a leather goods and shoe manufacturer; Leather on Call, a leather goods and shoe manufacturer; Agrokings, an agribusiness company; and Neat Eco Feeds, an animal feed manufacturer.
Speaking on the Fidelity Young Entrepreneur's Fund, Julian Opuni, Managing Director (MD) of Fidelity Bank Ghana said, "The initiative underscores our commitment to empowering young entrepreneurs and businesses to be the catalyst for social and economic development in Ghana."
Opuni disclosed that this initiative is targeted at businesses that include: "Companies that have been in operation for at least two years and have demonstrated a steady flow of revenue/sales and profit.
"Businesses in their first stage of operations that are primarily funded or equipped with personal investments or assets of the founders/promoters and that have been in operation for at least six months.
"Businesses operated by women or that have at least 60% female ownership."
According to the Director of Commercial & SME Banking at Fidelity Bank Ghana, Linus Kumi, "we recognize the difficulties that young entrepreneurs face in growing their businesses and it is important that we take a different approach that enables these young people to achieve personal and economic empowerment."
Mr Kumi expressed gratitude to FYEF's strategic partners-Growth Mosaic, Innohub and HOPin Academy for contributing to building the capacity of these SMEs to enable them to positively impact the economy.
"Over the years, we have contributed to the development of entrepreneurs in the areas of fashion, technology, food services, agriculture, agro-processing, health services, transportation, water sanitation and hygiene," he added.
Another of the bank's initiative that seeks to support young entrepreneurs is the 'Orange Corners Innovation Fund', which was launched in 2019 in partnership with the Kingdom of the Netherlands and executed by MDF West Africa.
The Orange Corners Innovation Fund is to, among other things, increase access to affordable credit for young entrepreneurs, promote growth and contribute to the sustainability of a young entrepreneur ecosystem by leveraging on strategic partnerships.
Ecobank Appoints Tomisin Fashina As Group Executive, Operations & Technology
Fashina has over 30 years of experience, predominantly in technology management and financial services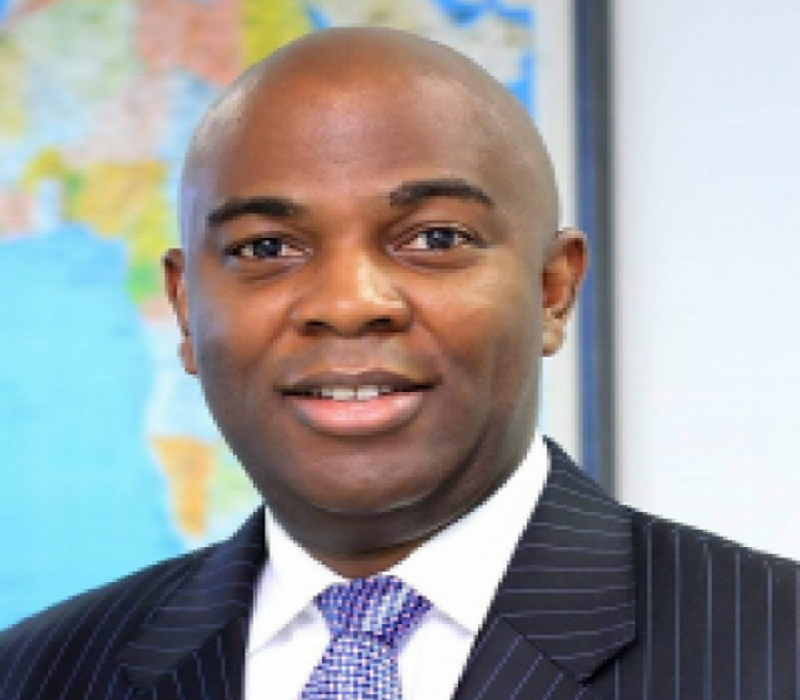 Ecobank Transnational Incorporated (ETI), the parent company of the Ecobank Group, has announced that Tomisin Fashina has been appointed as its new Group Executive for Operations & Technology, a position he will now hold in addition to his existing role of Managing Director of eProcess International.
Ade Ayeyemi, CEO Ecobank Group said: "The rapidly accelerating digital adoption by Africa's citizenry and businesses, together with the explosion in eCommerce across the continent, is driving transformation throughout the banking and payment sectors.
"Winning across operations and technology is essential for the Ecobank Group's short, medium and long-term success, and is an integral requirement of our ongoing determination to continue to meet the evolving expectations of our customers.
"Fashina is well experienced to ensure this, and his new role provides him with an overarching view of our operations and technology functions."
Fashina has over 30 years of experience, predominantly in technology management and financial services.
Before joining the Ecobank Group, Fashina was the Chairman of the Board of Directors of Steward Bank Harare Zimbabwe. He has also been Chief Executive Officer for Yookos, a social media company.
He has held several positions at Barclays Bank, including General Manager & Head, Transactional Banking Products, and Channels Management and Director, Cash Management & Payments. Prior to this, at Citigroup South Africa, he held leadership roles in its Global Transaction Services as Division Head & Director, Client Delivery, sub-Saharan Africa; and Division Head, Electronic Banking & Implementation, sub-Saharan Africa.
Fashina has a BSc degree in Computer Engineering from Obafemi Awolowo University, a Master of Business Administration in Marketing from the University of Lagos and a PhD in Business Management in Leadership from Capella University, Minnesota, USA.
Fashina succeeds Eddy Ogbogu as Group Executive, Operations & Technology, following Eddy's recent retirement after serving the Group for 11 years.
First Bank Improves Cross Border Transfer With First Global Transfer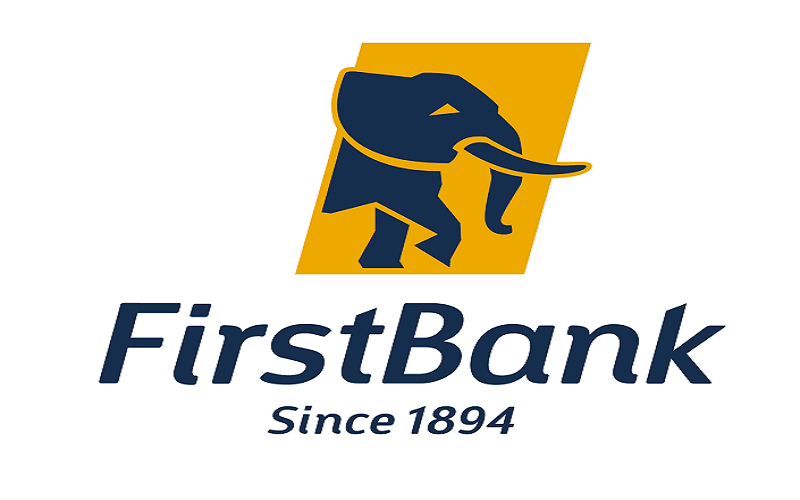 First Bank of Nigeria Limited has announced the launch of First Global Transfer (FGT) to promote the international transfer of funds across its subsidiaries in sub-Saharan Africa.
The bank said in a statement that "First Global Transfer (FGT) initiative is specifically designed to ensure safe, timely and improved efficiency in the transfer of funds across the network of First Bank subsidiaries in Africa.
"The FGT is not restricted to First Bank and FBN bank customers alone but it is also open to every individual resident in the country the funds transfer is originating from.
"Intending users of the initiative are to visit any of the bank's branches in Nigeria or subsidiaries in Africa, which are: FBNBank DRC, FBNBank Ghana, FBNBank Gambia, FBNBank Guinea, FBNBank Sierra-Leone, or FBNBank Senegal to enjoy the service.
"For example, with First Global Transfer, individuals and customers in Sierra-Leone can walk into any FBNBank branch to send money to FirstBank customers in Nigeria as well as FBNBank customers in Gambia, Ghana, DR Congo, Senegal or Guinea."
Dr. Adesola Adeduntan, Chief Executive Officer, First Bank Plc said, "today's customer is influenced by the technological advancement shaping businesses across various industries.
"Our First Global Transfer (FGT) initiative is one of those advancements created to impact every individual in our host community in Africa, whilst promoting the ease and swift transfer of money from one country to another for business or personal activities."
Titan Trust Bank, IFC Partner To Train Over 200 Entrepreneurs On Digital Marketing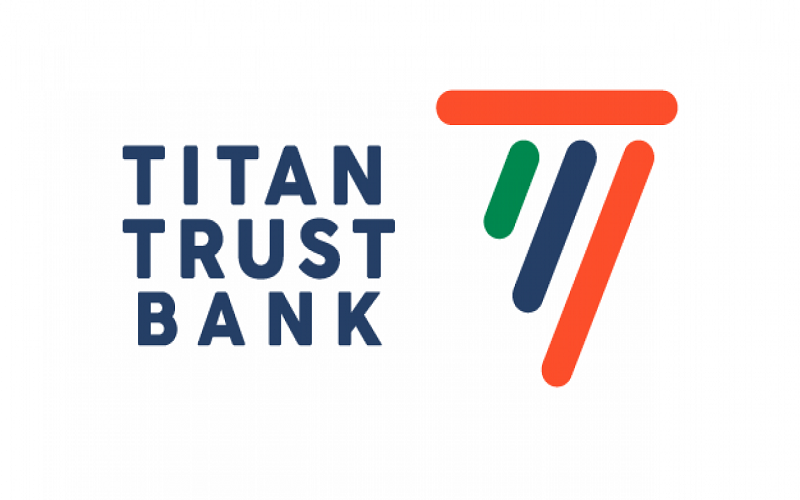 Titan Trust Bank Limited in collaboration with the International Finance Corporation (IFC), last week, launched an online platform to empower business owners with the knowledge to manage and grow their businesses amid the COVID-19 pandemic.
The move is part of the bank's initiative to continuously support entrepreneurs in the country by providing financial and advisory services for the growth of their businesses.
The bank said in a statement that the programme tagged, "Doing Business Online", is aimed at helping business owners cope with the operational stress of the current pandemic and also serves as an enabler for them to create an active online presence, digitalize their products and services and find new ways to connect with their customers.
"The sustainability of businesses in the private sector is paramount as they are important contributors to the economy and are a source of job creation and global economic development. Nigeria is no exception to the private sector dominating the business landscape in the Nigerian economy.
"The wave of the global pandemic had a significant impact on not only economic activity but also the way of doing business and both large and small businesses had to develop coping mechanisms to survive in the 'new normal'.
"Titan Trust Bank recognized an opportunity to add value to a segment that may sometimes be ignored and leveraged on its relationship with the International Finance Corporation to provide an interactive knowledge session for its customers," the bank said in the statement.
Participants at the first virtual edition of the initiative held on February 18, 2020, gave positive testimonials on how relevant and rewarding they found the training.
Participants at the training, numbering over 200 were taken through series of webinars by business and digital experts on how to use social media and online tools to transform businesses from the traditional space to an online digital marketplace.
They were also taken through how to set up an online business, identifying the best ways to make product offerings available online and finding the target market.
Others included understanding how online payments work, how to deliver purchased goods and services to clients, and other value-adding business tools to improve business branding, visibility, profitability and easy connectivity with customers.
Dr Adaeze Udensi, Executive Director, Titan Trust Bank, said during a remark at the event that the bank recognises the needs of businesses and is focused on delivering simple digital and non-digital banking solutions to its customers.
"With the emerging trends, it is either a business goes digital or it dies," she said.
Mudassir Amray, Managing Director/Chief Executive Officer of Titan Trust Bank, who also attended the webinar noted that the current pandemic and its untold impacts have caused a lot of panic in the business scene all around the world and Nigeria is not left out.
"And as a financial service provider that is passionate about the future and committed to tomorrow, it is important we constantly update our customers with knowledge of current trends for them to excel, promote and grow their businesses," he said.
Amray further added that other interesting sessions have been lined up for the coming weeks which will be delivered in partnership with seasoned business experts and promises to be relevant during the pandemic and beyond.
Titan Trust Bank was recognized on the global stage by the New York-based Global Finance Magazine, as the 'Best Trade Finance Provider in Nigeria for the year 2020', an award previously won by only the first-tier banks in Nigeria.
This comes in just 15 months of its commercial operations.