FirstBank Decemberissavybe: If Your December Is Not Vybing, You Aren't In December
By Bolaji ISRAEL
In Nigeria, the first day of December ushers in the advent of the festive season which runs through the month progressively till early January when businesses and official duties resume fully again. December, in the world's most populous black nation, is characterised, by fascinating scenery, by shops, streets, offices and homes getting decorated with twinkling lights and dazzling ornaments.
The month also welcomes the religious festivities of Christmas, the biggest celebration for Christians globally which takes place just a week before the New Year rolls in amidst a celebration unmatched by any other from the rest of the year. The season is generally enveloped by festive concerts, feasts, celebrations, carnivals, musical shows, colourful decorations and family reunions.
For almost everyone, it's a time to merry with friends and family, attend celebratory events, give and accept gifts, enjoy entertainment and feast together. December is such a big deal in Nigeria and the people know just how to savour the moments well. Interestingly, the celebration is not limited as it cuts across all classes and shades irrespective of social status, religion, personality or age – the rich, poor, young, old, cool and radicals.
It's usually a time everyone earnestly awaits for fun, merrymaking and relaxation, mentally and physically. In fact, to get ample time for merry-making, employees in Nigeria push hard in offices to get annual leave approvals for the period.
Another key, exciting hallmark of the festive season is the homecoming visits of Nigerians who have travelled abroad for greener pastures, a trend popularly called 'Japa' in local parlance. It's a common belief that the Nigerian spirit is a hustling one, and no distance is too large to scare a Nigerian from a potential source of income, be it the journey from the remotest village to Lagos, or from there to the farthest corners of the world. The December period thus presents an opportunity to reunite families.
The returnees constitute an essential 'life of the party' as they hit the country ready to visit places, mingle and bond, to the admiration and embrace of peers and family members. It's always a great period for the returnees and their loved ones to create great memories, spending time, going around town for great entertainment and having fun together.
Their presence also commands attention and adds colour to village and town hall meetings, community projects and social gatherings, especially wedding parties, as well as other family functions deliberately fixed around the season to court the beloved presence of the "I just got backs" who bask endlessly in the euphoria.
First Bank of Nigeria Limited as a company with the mantra of being woven into the fabrics of society has continued to demonstrate its understanding of the uniqueness and essence of the festive season with its consistent support for the same through the 'December Is a vybe' campaign.
Unfortunately, the Nigerian economy has struggled sluggishly for some time with an attendant harsh impact on individual and household finances and sliding purchasing power. This gets worsened by the galloping inflation, increasing cost of living and the skyrocketing price of premium motor spirits (PMS) locally called petrol.
Yet, the average Nigerian craves great fun and quality entertainment during the Yuletide season. So, the December festivities come as added weight with tickets as high as N70K for A-list musical acts like Asake, Kizz Daniel, Burna Boy, Davido, Wizkid and others.
To throw off the weight, the December Is a vybe campaign offers free VIP tickets from FirstBank to Nigerians for access to coveted A-list musical concerts, opera, comedy shows, stage plays, dance and other genres of entertainment throughout the festive season to assure maximum pleasure.
Folake Ani-Mumuney, FirstBank Global Head, Marketing and Corporate Communications said, the premier financial institution which has operated in Nigeria for over 125 years deliberately orchestrated the campaign to create platforms for Nigerians at home and those returning from abroad to enjoy entertainment, bond well and enjoy the best of the festive season together after a period of separation in pursuit of excellence and success.
"Through 'December Is a vybe', FirstBank has always brought Nigerians the best exciting, fun-filled, memorable experience in December with the sponsorship of concerts, creative arts; food Fiesta; fashion etc and it's set again with a bang in 2022 ready to enable people to relive the experience and live their dreams," she stated.
She noted that the 2022 edition offers fresh opportunities and platforms for yet another memorable Homecoming experience this December for Nigerians visiting from abroad; wedding celebrants; friends and family reunions. FirstBank 'December Is a vybe' offers the returnees a good opportunity to reunite and enjoy premium entertainment with family and friends.
She explained: "The programme has not slowed down since it kicked off. We supported Waka the Musical in 2017 which was also taken to Abuja in 2018. We gave Nigerians premium access to Davido show amongst others in 2017, Burna Boy in 2018, Future in 2019, Davido and Burna in 2021 and for 2022, we will start with VIP access to Kizz Daniel's show, followed by many more.
The foremost banking giant has in recent years made December quite memorable. From the exciting Alternative Sound 4.0, held at Terra Culture on 5 December 2019 to the memorable Cardi B live in Lagos by Livespot Concert on 7 December 2019 and the unforgettable "An Evening with FBNHoldings" held on 13 December 2019 to the pleasure overload of Island Block Party at Oniru Lagos on 14 December, lucky customers and followers of the Bank's social media handles were given free tickets to have loads of fun!
Also, in the bouquet of fun extravaganza was Teni – The Billionaire Experience musical concert held at Eko Hotel on Monday, 16 December 2019 which had many thrilled to the finest of tunes by the Billionaire crooner and other guest artistes present.
The annual Nativeland music festival at Muri Okunola Park was another fun spot which has since its inauguration in 2016, featured breathtaking performances by A-list artistes.
Youth and teenage fashionistas were not left out; as with Street Souk, they had a feel of current trends and creativity in the fashion industry. The event held on 18 December 2019. For those keen on getting the best and latest designs, wears and fabrics in fashion, the African Fashion Week Nigeria was another port of call. The event which held 20 – 21 December 2019 attracted leading players in the fashion industry and deepened the fashion appetite and interest of participants.
Building into Christmas was Flytime Rhythm Unplugged, which started on 20 December at the Eko Hotel and Suites. The 5-day music festival had performances from leading artistes in the country. Olamide, Burna Boy, Tiwa Savage, MI, Ycee, Patoranking, Mayorkun, Teni, Zlatan, Joeboy, Fireboy, B Red, Tolani, Jeff Akoh, Oluwadamilola thrilled fun lovers to the best of charts topping tunes not just in Nigeria but the continent. On the wheels of steel were DJ Neptune, DJ Consequence, DJ Obi, and DJ Cuppy.
Kizz Daniel's Toro concert on 26 December 2019 and Tu Face's musical show on 28 December built up to the wrap-up of the list of December events with Future, the American rap music sensational performance live in Lagos.
The Future Live in Concert held on 29 December 2019 at the Eko hotel. The 80s boy band, New Edition's performance at the FlyTime Music Festival in Lagos was also electrifying with Burna Boy Live, Davido Live and many more in action!
For plays, the December Issavybe train featured sponsorships of Moremi and Oba Eshugbayi plays which focused on the highlighted history of Lagos: the struggle over water tax imposed by the British on the people of Lagos and the expulsion of Oba Esugbayi, who stood against tax, to Abeokuta. The play was from the stable of Joseph Edgar of the iconic Duke of Shomolu Production.
Two lucky fans, Tina Ediale and Timilehin Anibaba, amongst others, got to see their favourite star Davido Live in Concert; another winner, Azeez Animashaun couldn't believe his luck when he got a VIP Rhythm Unplugged ticket while some got a special treat watching ace actress Omotola Jalade Ekeinde as Esumirin in Moremi The Musical. Social media followers also scored invitations to parties including Island Block Party, All Black Everything; conferences Golas Grit Grind 2.0; festivals: Native Land, Palmwine Festival; and pop-up sales: Mente de Moda."
For the 2022 campaign, FirstBank says it will start the festive season with VIP access to the rave of the moment, Kizz Daniel's show. Kizz is so loved right now and many Nigerians especially women can't seem to get enough of his monster hit, Cough (Odoyewu). He also has many songs that will make his show a delight any day, including Buga, Lie, No Wahala, Oshe, Yeba, One Ticket, Woju, Laye, Jaho, Sofa and many others. With First Bank, December promises to be an awesome experience!
To participate, all that is required is to just follow FirstBank's social media pages and updates on – Facebook: First Bank of Nigeria Limited, Instagram: @firstbanknigeria and from there get the tickets.
FirstBank: The Embodiment Of Corporate Responsibility And Sustainability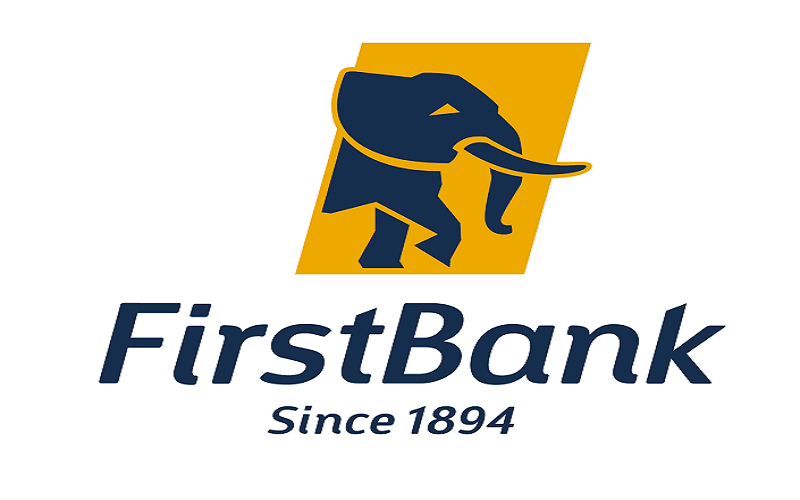 Who should corporate responsibility and sustainability lessons be taken from? Some companies are still unclear about the concept but latching onto the sustainability mantra anyway because it has become a marketing buzzword for business? Or a company through whose creed and deeds, over the many decades it has been around, people can see corporate responsibility and sustainability lived (first) and preached (subsequently)?
If the above set of questions constituted a question in an examination hall, it would be one of the easiest of questions to answer. Not one person would fail it. Outside the examination hall, the answer to this question that seems as easy and simple as the question of 2 + 2 may not be as easy and simple. It may be complicated by all the cleverly arranged noise and claims projected at people to make it difficult for them to see and accept the obvious.
So, it is incumbent on people who know and care enough (like this writer), to keep stating and restating the obvious. This is in the hope that doing so would help others to take full cognisance of the obvious and not allow themselves to be bamboozled by an image without substance and rhetoric without pedigree.
The concept of corporate responsibility and sustainability is not about the clever or manipulative use of marketing buzzwords by corporate citizens. It is about impact, net positive impact, in the lives of real, not imagined, people through the deliberate and well-planned activities of socially-responsible corporate citizens.
Even if history is no longer taught in most schools in Nigeria, the records are there. The records show that Nigeria has been blessed to have standing by her, at all times, a corporate citizen which understands the concept of corporate responsibility and sustainability.
This corporate citizen has been standing by Nigeria before the country's founding, through its amalgamation, Independence and all the conflicts and crises Nigeria has gone through and still faces. Today, corporate citizen still stands by Nigeria.
First Bank of Nigeria Limited, a lender of unmatched pedigree, a bank with a history of unparalleled support to Nigeria and Nigerians (right from the colonial era to date, even serving as Nigeria's central bank at some stage of our national development), has been a corporate citizen like no other.
A brand that has backed innumerable groundbreaking projects across Nigeria and beyond, FirstBank has demonstrated that real impact that can be seen and felt by all, and not mere marketing buzzwords, is the real measure of an institution's understanding of corporate responsibility and sustainability.
It is incontrovertible that whichever way corporate responsibility and sustainability are understood or defined, FirstBank is sure to tick all the boxes. Just name every parameter for assessing a company's efforts in corporate responsibility and sustainability and match each against what FirstBank has been doing. Is there any parameter that FirstBank has not surpassed?
FirstBank has been living corporate responsibility and sustainability for most, if not all, of its existence as a going concern. Knowing it cannot do it alone, the bank has also devoted resources to efforts that will enable it to preach or pass the message so other corporate citizens, groups and individuals will emulate it.
One platform the bank has used effectively for this purpose is its Corporate Responsibility and Sustainability (CR&S) Week. The CR&S Week is a full working week that the FirstBank Group, in-country and across the world where it operates, dedicates to the promotion, execution and celebration of social responsibility initiatives.
The Sustainability Week also includes a huge kindness campaign to reorient citizens towards the right values and reignite acts of kindness in society. It is only one of the many ways FirstBank is living true to its brand promise to always put customers first.
And the Sustainability Week seeks to invite others (individuals and corporate citizens) to follow the bank's example and begin to intentionally create a positive impact in their immediate communities.
From the inaugural edition in 2017, where the theme was "Promoting Kindness: Putting You First", the Sustainability Week has helped to reinforce FirstBank's role as a nation-builder that is driving sustainable development across the communities where it operates. It was an opportunity for the bank to encourage others (individuals and corporate citizens) to follow in its steps, even if all they can afford to take are small steps.
Taking small steps may have informed the choice of theme for the second edition of the Sustainability Week in 2018: "Touching Lives: You First". The bank sought to debunk the notion that touching lives in meaningful ways and making an impact on society require big-ticket projects, whilst emphasising the power in the little things people do and the small steps they take.
After all, is it not little drops of water that make a mighty ocean, as the saying goes? And does the journey of a thousand miles not begin with a (small) step, as another saying puts it?
Just take a look at SPARK (Start Performing Acts of Random Kindness), a values-based initiative that raises consciousness by promoting kindness to one another in society, which the bank started during the inaugural Sustainability Week in 2017.
Aimed at reinforcing FirstBank's corporate culture of encouraging giving and volunteering among its staff and the larger society, its magnitude today and the many kind initiatives it has sparked off across the country could not have been imagined when the seed was planted five years ago. Incalculable manhours and financial resources from FirstBank staff and partners have been contributed willingly.
Children in orphanages, internally displaced persons (IDPs) in various IDP camps, widows and other underprivileged or vulnerable groups have been visited and their challenges alleviated if not totally eliminated. Scores of career counseling sessions with secondary school pupils across Nigeria have also been organised as part of the Sustainability Week, which has been the first of its kind in Nigeria's financial services industry.
In 2019, the third edition of the Sustainability Week with the theme: "Ripples of Kindness: Putting You First" enunciated the values (or pillars) of the SPARK initiative to include Compassion, Civility and Charity. FirstBank believes that these values and the acts of kindness that flow as a result of embracing the values are critical to promoting and building peaceful co-existence and prosperity in society.
Among the key highlights of the 2019 Sustainability Week was "Nice Comments Day" which was a day set aside to foster words of encouragement, support and kindness to people around one, regardless of one's familiarity or close ties, in recognition of the instrumental role kind words play in lighting up people's day and bringing out the best in them.
Another highlight was the SPARK School Engagement that promoted the SPARK initiative in schools, with the objective of embedding the values of SPARK amongst school children at a young age so the values become part of, and habitual to, them as they develop into adulthood.
Due to the COVID-19 pandemic and government-imposed lockdown, the year 2020 witnessed no edition of the Sustainability Week. Any attempt to stage the kinds of activities and events that usually accompany the Sustainability Week would have been counterproductive, spreading infections and possibly deaths instead of the kindness and joy that the Sustainability Week has become synonymous with.
However, FirstBank's avowed commitment to corporate responsibility and sustainability would not allow it to fold its hands and just watch while COVID-19 and its debilitating effects tried to make living and learning difficult for most Nigerians.
Working virtually or remotely and, where it could not do otherwise, physically but in strict adherence to COVID-19 safety protocols, FirstBank executed several initiatives meant to ameliorate the very difficult situation in Nigeria then.
The bank contributed to efforts to provide palliatives to vulnerable Nigerians, announced a moratorium on repayment of loans, set up a special loan fund for businesses run by women, established another for school proprietors in collaboration with a state government and drove an e-learning initiative that sought to move one million school children to a safe online learning platform so their educational progress would not be set back due to COVID-19 restrictions, government-ordered lockdown and the closure of educational institutions for the greater part of 2020
"Kindness: A Way of Life" was the theme for the fourth edition of the Sustainability Week held in 2021. Highlights of activities of the 2021 Sustainability Week, designed to entrench a culture of kindness, included a practical-oriented training webinar for staff to embed a culture of kindness in the bank by driving understanding of how kindness (or the lack of it) can impact the workplace, the marketplace and the communities in which staff live and work.
Another important feature of the Sustainability Week was the "Kind Comments Days" that ran all week to inspire a consciousness of kind choice of words and consideration for others. There was also a dedicated programme in secondary schools designed to institutionalise SPARK by using school SPARK champions (including students and teachers) alongside other partners such as Junior Achievement Nigeria (JAN) and Lagos State government to inculcate the SPARK values in school children.
One other feature was the ground-breaking ceremony for the Lagos State government's OCAAT (One Community At A Time) initiative to provide the Primary Health Care Centre at the Ijedodo community in Alimosho LGA. Set up as an initiative to improve the health and welfare of the members of various communities in Lagos State, FirstBank partnered with the government on the project as part of its contribution to global efforts to meet some specific Sustainable Development Goals (SDGs).
There were also webinars: a general webinar with the sub-theme: "Education: Does Kindness have a Role?"; and a millennial webinar with the sub-theme: "Making the Cyber World a Kinder Place" which sought to proffer solutions to the question of how people could become kinder on social media platforms.
All the past editions of FirstBank Sustainability Week highlight the longstanding and relentless commitment of FirstBank not only to continue to live but also to preach the message of corporate responsibility and sustainability.
Given its unmatched pedigree in corporate responsibility and sustainability, FirstBank has earned the right to address all other corporate organisations as well as individuals and groups on matters of sustainability. The bank has earned its right to the people's audience.
It is against this backdrop that FirstBank's forthcoming 2022 Corporate Responsibility and Sustainability Week should be welcomed by other banks and corporate citizens, irrespective of industry, as an opportunity to come together and take lessons from Nigeria's foremost corporate citizen with regard to corporate responsibility and sustainability.
FirstBank does not consider itself too big to take lessons from other corporate citizens in areas where they have distinguished themselves. So other corporate citizens should not feel too big to take lessons from FirstBank in this area where the bank stands highly distinguished.
Or can anyone claim not to know that if the concept of corporate responsibility and sustainability were to be represented by one corporate citizen per country on a world map where countries are denoted by their foremost corporate entities, it is unarguable that FirstBank would be the company eminently representing Nigeria on that map?
Culled from Leadership Newspaper
One Year As NITDA's DG: How Kashifu Abdullahi Is Transforming Nigeria's IT Landscape (Part 2)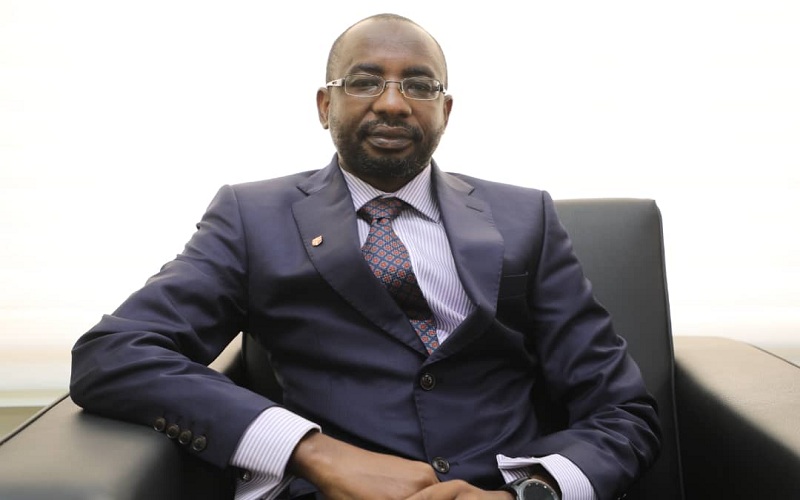 In the last one year, NITDA under Mallam Kashifu Inuwa Abdullahi has carried out different IT project interventions across the country, including building 80 Digital Capacity Training Centres (DCTCs) with E-Learning facilities, 6 IT Hubs, 6 IT Community Centres, 4 IT Innovation & Incubation Parks, and 3 IT Capacity Training Centres, all aimed at bridging the digital divide and providing access to the unserved and underserved population.
Nigeria is today listed among the top three countries in Africa attracting the largest investments from Venture Capitalists among its flourishing Technology Startups and Hubs. NITDA under Mallam Kashifu Abdullahi no doubt contributes immensely to this positive narrative, a claim the NITDA DG corroborates.
"Interestingly, Nigeria occupied the first position with a total investment of US $747 Million, followed by Kenya with a total investment of US $564 Million and Egypt that attracted a total investment of US $211 Million," he said.
It is in a bid to consolidate these efforts that NITDA has embarked on a series of initiatives aimed at providing a conducive environment and support for the Start-up ecosystem.
These initiatives include the NITDA Technology Innovation and Entrepreneurship Support Scheme, targeting startups hub owners and youth with talent and building their skills in high-demand skills; Policies such as Tax Incentives for startups, incentives for investors and access to the market for innovation adoption; and Establishment of Innovation and Research Fund to further catalyze the growth of startups.
Others include the Development of an Innovation Portal to monitor the activities of the ecosystem; FinTech software, which is already exported; the innovation fund established by Government will reduce risk and attract FDI; and Establishment of the Tech4COVID19 Initiative to measure the impact of COVID-19 on the tech ecosystem and proffer solutions, especially for startups.
The committee has come up with a Strategic Plan to ensure NITDA retains about 100,000 ICT jobs and creates an additional 30,000 in the Post COVID-19 Era- recommendations it has since initiated its implementation.
From being a net importer of software into a significant hub for the development of talent for software development in Africa, Nigeria has indeed come a long way. This is evident from the value of investments that come into Nigeria's startup ecosystem due to the successes of mostly software-powered applications developed by incredibly smart Nigerians.
For Abdullahi, "This can be seen in the growth and capacities harnessed in the country's technology hubs, mostly around Lagos and Abuja. Also, there are numerous software houses churning out software to support banking, commerce and government processes in Nigeria.
"This is a testament to the ingenuity of Nigerians developing software to almost sufficiently meet local needs. However, we must strive to become net exporters of software by developing our model to produce more software engineers and find suitable markets for these talents."
The NITDA DG is a firm believer in the fact that one way to produce more software engineers and find suitable markets for these talents is to prepare to take advantage of the Africa Continental Free Trade Area (AfCFTA), which provides the opportunities for Africa to improve inter-Africa trade generally and trade in services particularly.
"Nigerian Software will benefit immensely from an improved atmosphere in trade-in services. This is important, considering that we already have all the ingredients needed to succeed. There is also the need to continue to incentivize software developers through lower taxes, subsidized development of talent and to create a pipeline of jobs that can be offered locally.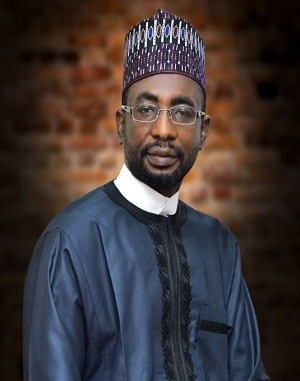 "This will lead to the development of proprietary solutions that can be standardized and sold as services to other countries in Africa or the rest of the world for significant foreign exchange.
"Our initiative – the Technology Innovation and Entrepreneurship Support Scheme is one of the initiatives we have towards talent development. Furthermore, we are in discussion with Microsoft Corporation on the Global Skilling Initiative (GSI)."
In the wake of the COVID-19 Pandemic, NITDA had launched several initiatives in order to ensure that technology continues to enable business continuity while the economy recovers from the effects of the pandemic.
Such initiatives include:
Tech4COVID19 Initiative – This is an initiative set to measure the impact of COVID-19 on the tech ecosystem and proffer solutions especially for startups.
Virtual Startup Clinic – Startups were gathered, mostly young people to meet with mentors, successful entrepreneurs, investors, industry specialists, business consultants and hub operators with the goal of solving problems and challenges they were facing. NITDA held two virtual startup clinics within a time frame of one month.
Nigeria COVID-19 Innovation Challenge – The online innovation challenge was held to meet the challenges the Nigerian society is facing as a result of the COVID-19 pandemic. Five startups with highly innovative ideas were selected for the final challenge and three of them were selected for further incubation. Support of ₦1 000,000, ₦750,000 and ₦500,000 was won by the 1st, 2nd and 3rd winners respectively.
NITDA Technology Innovation & Entrepreneurship Support Scheme – This is a scheme to support startups and hubs across the country. With over 120 hubs in Nigeria, NITDA is finalizing plans to ensure the rapid intervention is provided for hubs and startups based on competence and carefully selected criteria.
Even with the introduction of these initiatives, NITDA is continuing with its SMART Agric Project, where it engages farmers and focus on using precision/smart farming to ensure significant improvement in crop yield, quality of farm produce, efficiency and productivity; increased profit margin, harvest forecast, sales of farm produce and eco-friendly agriculture practice. During this pandemic, NITDA had engaged 130 farmers on this Project.
"Furthermore, we set up and launched the NITDA Academy – a platform for virtual learning where thousands of young Nigerians can have access to a wide range of educational courses and tools online," Abdullahi said.
It's not all rosy for Kashifu Inuwa Abdullahi in his first one year in office as Director-General of NITDA. For instance, the DG admitted that the COVID-19 Pandemic has had devastating effects on countries globally, including Nigeria.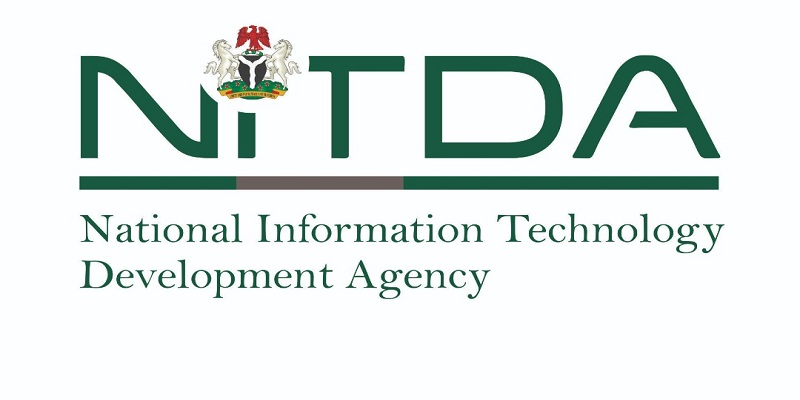 "While looking at the management of the pandemic as challenging, it has been a turning point for revolutionizing of digital technologies to deliver products and services across the world, which is what we refer to as the new normal.
"Therefore, we did not miss the opportunity to prepare for the impact of the pandemic and also provide adequate support to insulate the Technology and Innovation Ecosystem," the NITDA DG said.
Even though he is just one year into his first term, Kashifu Inuwa Abdullahi has been speaking about what he would be remembered for as DG of NITDA.
According to him, "Nigeria is where I call home and my vision for NITDA and the IT space is to leave behind a legacy; to leave an unprecedented record of achievements that will continue to support the growth and development of the ICT Sector, thereby contributing meaningfully to the lives of Nigerians."
This recipient of ATCON's 100 Leading Telecom and ICT Personalities in Nigeria Award by the  Association of Telecommunications Companies of Nigeria (ATCON), is transforming Nigeria's IT ecosystem with such passion and professionalism.
One Year As NITDA's DG: How Kashifu Abdullahi Is Transforming Nigeria's IT Landscape (Part 1)
Kashifu Inuwa Abdullahi is not new in Nigeria's IT industry, having graduated as a Computer Scientist from the Abubakar Tafawa Balewa University, Bauchi. He worked for nine years (2004-2013) in Galaxy Backbone and held various positions there including IP Network Field Engineer, Senior Network & Lead, IP Operations Team, and Senior Solution Architect & Lead Technical Solution Design Team.
Abdullahi joined the Central Bank of Nigeria (CBN) in 2014 as a Technology Architect, developing Technology Architecture Repository that gives 360 views of the Bank's IT infrastructure and easy decision on new IT investment. He was also part of the team that executed software license rationalization which has increased cost savings for the bank in license annual subscriptions.
Joining NITDA with very rich exposure in the IT space, including being trained as a Massachusetts Institute of Technology – MIT Sloan – strategist, Abdullahi remains the first Cisco Certified Internetwork Expert (CCIE) in Nigeria's Public Sector.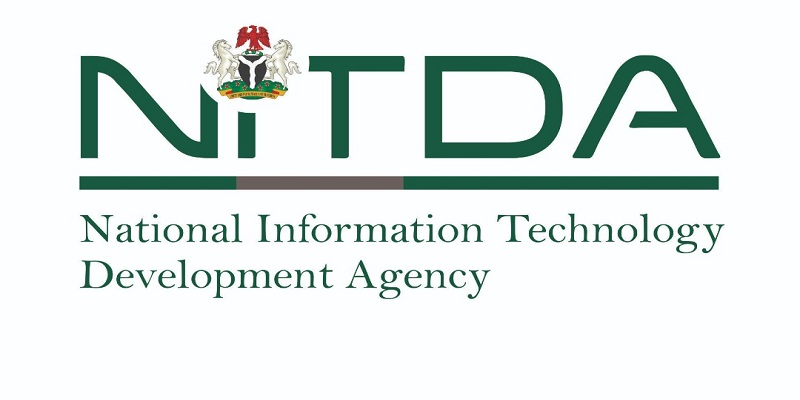 On August 20, 2020, it will be exactly one-year Kashifu Inuwa Abdullahi assumed duties as the Director-General of the National Information Technology Development Agency (NITDA) following his appointment to that position in 2019 by President Muhammadu Buhari.
Then 39-year-old Abdullahi took over from Dr Isa Ali Ibrahim Pantami, appointed then as Minister-designate of the Federal Republic of Nigeria.  Until his appointment in 2019, Abdullahi was a principal officer at the Central Bank of Nigeria (CBN), who was on secondment to NITDA as a Technical Assistant to Dr Pantami.
The NITDA DG has been reflecting on the appointment and what the agency has been able to do under him in the last one year, describing his experience so far as an amazing journey.
"I must say, it was an amazing journey. This isn't something that I expected or even envisaged. It was indeed a pleasant surprise.  It, however, shows the confidence my boss and mentor, Dr Isa Ali Ibrahim (Pantami), has in my ability to the extent of recommending me to President Muhammadu Buhari, GCFR, to take a giant leap step into his shoes.
"It is a great honour, and I am putting in my best not to disappoint the expectation of my boss and mentor, Mr President, Nigerian Youths as well as the country as a whole," he said in a recent interview.
For somebody who is not new in Nigeria's IT sector, and has followed developments in the sector, Abdullahi believed he was on familiar terrain when he assumed the headship of the IT Agency and has from every indication, not disappointed the expectations of his predecessor, Mr President and indeed, the Nigerian youth.
As a technical assistant to his predecessor, now Minister of Communications and Digital Economy, Dr Isa Ali Pantami, Abdullahi coordinated Local Content initiatives that had increased ICT local production by over 200% in 2017.
"I am at home being at the helm of affairs in NITDA. As a person that is open to new approaches and strategies, with the experiences I have gained for the last 15 years in the IT sector spanning between the private and the public sector and through unceasing study, my team and I have worked diligently to ensure the continuous development of the IT sector in Nigeria over the past 12 months.
"Remember, I picked it up from a good place to consolidate upon, considering the foundation laid by my boss and mentor, Dr Isa Ali Ibrahim Pantami."
Abdullahi reiterates that NITDA is implementing a strategic roadmap for the development of Nigeria's IT sector, consisting of 7 pillars that are in alignment with the 8 pillars of the National Digital Economy Policy & Strategy.
NITDA has rolled out several policies, regulations, and programmes, focusing on those areas. However, bearing in mind that the roadmap is set to expire this year just like the Nigeria Economic Recovery and Growth Plan (ERGP) which it draws from, NITDA has already commenced reviewing the roadmap as well as developing the next plan, which will soon be launched.
Abdullahi believes that this review is in alignment with and takes cognizance of the National Digital Economy Policy and Strategy (NDEPS), the Nigeria Economic Sustainability Plan (NESP) and other important plans and policies of the Buhari administration.
As a believer in the creative and innovative ingenuity of Nigerians, Abdullahi's 12 months in the saddle as NITDA DG has witnessed a continuation of the vigorous drive to promote patronage and adoption of local content by MDAs in Nigeria.
According to him, "NITDA has demonstrated great support and has ensured improved patronage of indigenous OEMs in the last 3 years. It is a fact that the purchase of local devices by MDAs is unprecedented within these years compared to previous years before 2018.
"For instance, in 2015-2016, less than 250,000 devices were sold by indigenous Original Equipment Manufacturers (OEMs). However, due to the intervention of NITDA, records show that in 2018/2019 alone OEMs sold three times the numbers sold prior to 2017 with about 778,886 of locally assembled devices sold in 2018 and 2019."
Though there are some challenges with the implementation of the Presidential Executive Order 003 for promotion of local content in the procurement of MDAs and the NITDA issued Guidelines for Nigerian Content Development in ICT, which also mandates MDAs to purchase Nigerian hardware products, NITDA is implementing the Executive Order and Guidelines vigorously through active surveillance and IT Projects assessment and clearance process of the Agency.
The NITDA boss admits that procurement law requires OEMs to either bid directly or work with other contractors to bid to ensure transparency and value for money, but if MDAs violate the process, NITDA can then be notified for action.
"There is also a challenge with the quality of some of the indigenous brands. In an effort to address this challenge, in 2018, we mandated these OEMs to go through a rigorous certification process requiring them to have ISO 9001:2015 for quality management systems.
"This, we believe, will ensure they are able to provide products that meet quality and regulatory requirements always. Currently, only 3 out of 10 previously registered OEMs have been fully certified," he said.
Followers of developments in the IT sector argue that the Nigeria IT Policy is due for review especially in the light of the global changes occasioned by the outbreak of the COVID-19 Pandemic.
For Abdullahi, any review of the IT Policy rests within the powers of the Federal Ministry of Communications and Digital Economy because it handles policy-related issues even though he insists that the National Digital Economy Policy and Strategy (NDEPS), unveiled by President Muhammadu Buhari, during the 2019 e-Nigeria International Conference, effectively replaces the National IT Policy.
NITDA has been at the forefront of supporting the Federal Government's digital economy vision and drive even before it was unveiled by the Minister of Communications and Digital Economy in 2019.
It is on record that NITDA has achieved a lot in building Nigeria's digital economy through the implementation of a roadmap for the development of the Nigerian IT sector which consists of 7 pillars that are in alignment with the 8 pillars of the Digital Economy Policy & Strategy and the Nigeria IT Policy.
For instance, in promoting a digital Nigeria, NITDA from August 2019 to date has launched and is implementing the following regulatory instruments: Nigeria e-Government Interoperability Framework (Ne-GIF); Nigeria Cloud Computing Policy (NCCP); and Nigeria ICT Innovation and Entrepreneurship Vision (NIIEV).
Others include the Framework and Guidelines for ICT adoption in Tertiary Institutions; Guidelines for Nigeria Content Development ICT as amended; and Data Protection Implementation Framework.