FirstBank Sponsors 5th Chukker African Patrons Cup Polo Tournament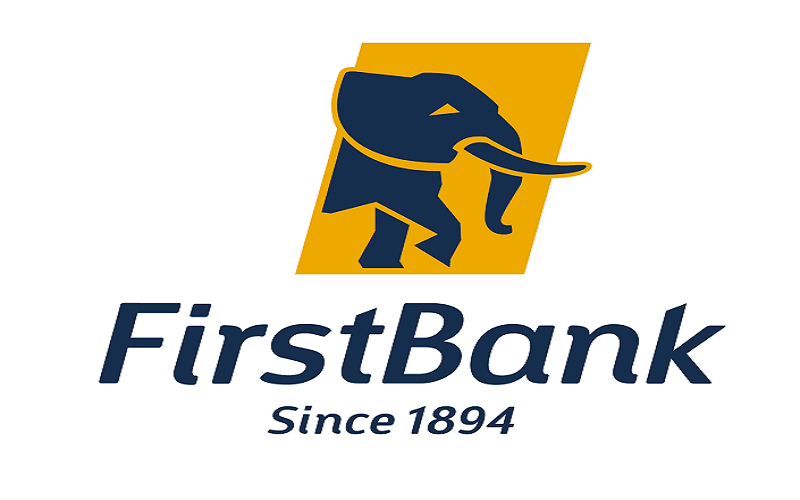 Kaduna is agog with excitement as preparation for this year's First Bank of Nigeria Limited sponsored Emir of Zazzau African Patrons Cup and Breast Cancer Awareness Campaign gathers momentum.
The African Patrons Cup is an annual polo tournament that features Low, Medium and High goal teams from all around the world.
The 2022 grand edition will be held between November 1st – 6th, at the highbrow Fifth Chukker Polo Resort in Kaduna.
The weeklong mini polo tournament will feature notable teams like Mohammed Babangida's Kaduna El-Amin, Y.Y Kangimi, Abuja Rubicon, Lagos MRS, while star players like Sayyu Dantata; Patron of Lagos MRS, Hadi Sirika; Patron of Abuja Rubicon, Adamu Attah; Patron of Fifth Chukker Polo team, Dawule Baba of DEEBEE Farms Polo Team, Bello Buba; Nigeria highest ranked polo player, Suleiman Abubakar; Kashim Bukar Shettima; Babangida Hassan are the notable polo players expected in Kaduna competition.
The players and their teams will compete for the glamorous Patrons Cup. Apart from the star tournament, the Hassan Katsina Cup would feature medium-goal teams drawn from major polo centres across the country.
In addition to the activities, the annual Breast Cancer Awareness campaign will create awareness and promote education on breast cancer. The event will provide essential screening services to many women who cannot afford them, as well as enlighten women on the early detection signs.
Commenting on the Bank's contribution to sports development in Nigeria, Folake Ani-Mumuney, Group Head, Marketing & Corporate Communications, FirstBank said "we are proud to have been associated with the African Patrons Cup Polo Tournament for many years, an event that truly captures the spirit of Sport which plays a crucial role to the socio-economic development of the society.
"We commend Fifth Chukker Polo and Country Club for the Breast Cancer Awareness campaign as it underscores our commitment to the wellbeing of women, particularly with the indelible role they play in the growth of any nation."
The First@Sport initiative remains part of the Bank's influence in the development of sports in Nigeria.
Added to the Bank's sponsorship of the African Patrons Cup Polo Tournament which has been for 5 years, other tourneys sponsored by FirstBank include the Georgian Cup of Kaduna Polo Club, which has been for over 100 years; the Dala Tennis Hard Court in Kano Club for over 30 years; the FirstBank Lagos Amateur Open Golf Championship in Ikoyi Club for over 60 years; and the Obasanjo Pro-Amateur tournament of Abeokuta Club now in its 6th year.
61st FirstBank Lagos Amateur Open Golf Championship Winner Listed In World Amateur Golf Rankings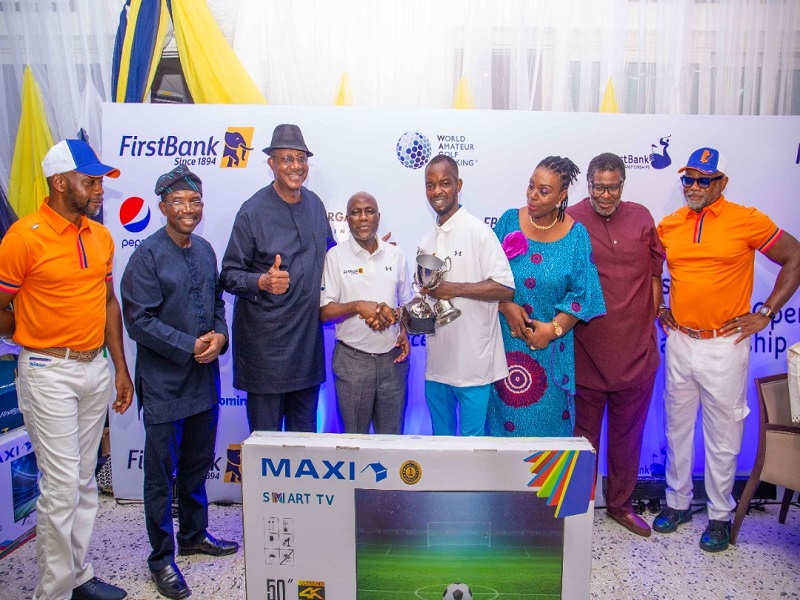 Emmanuel Ojeabulu, winner of the 61st FirstBank Lagos Open Golf Championship has been listed in the World Amateur Golf Rankings (WAGR).
The premier golf championship which was held from 18 – 20 November at the golf section of Ikoyi Club 1938 was keenly contested by over 190 low handicap players from several golf clubs in the country.
Benin-based Emmanuel Ojeabulu won the 3-day championship.
Playing three shots off the pace going into the last 18-holes, Ojeabulu played one of the best golf of his life, maintaining steady pars for a closing 74, 3-over the course par to win the World Amateur Golf Ranking recognized event by two shots.
Ojeabulu started his game with an opening 75, a second-day score of 78 and a closing 74 to replace Ilorin- based Aminu Kadir, the tournament defending champion on the winners' list.
Overnight leader, 20-year-old product of David Mark Golf Academy, George Paul who was tipped to win the tournament collapsed under pressure closing with an unimpressive 79 to lose by two shots.
In the third position is Muyideen Olaitan, three-time winner of the coveted FirstBank Lagos Open trophy while Iyare Osaze was further down on the winners' chart by one shot, leaving perennial contender, Olajide Owolabi, who shot the tournament's best score of 72 on day two of the competition in the fifth position.
First Bank of Nigeria Limited, sponsors of the annual Lagos Amateur Open Golf Championship has pledged its commitment to the continuous sponsorship of the tournament which is one of the longest-running golf tournaments in Nigeria.
Chief Executive Officer of FirstBank, Dr. Adesola Adeduntan who was represented by Executive Director, Chief Risk Officer of First Bank of Nigeria Limited, Mr. Olusegun Alebiosu at the closing ceremony said "This year made it 61 years of our undiluted commitment to this cause, and we are absolutely delighted with the amazing support and partnership we have enjoyed from Ikoyi Club 1938 thus contributing to building a legacy not only for golf and golfers but sports in its entirety.
"To all the amateur golfers produced at this year's championship, these champions are an inspiration and testament that you can do the impossible. And I look forward to celebrating you as winners in future championships. Remember that in the words of Ben Hogan, "The most important shot in Golf is the next one."
Satisfied with the turnout of the participants, Golf Captain, Tony Oboh thanked the sponsors for keeping the tournament going, saying FirstBank's commitment should be emulated.
"It is not easy to keep a tournament like this going, I, therefore, congratulate FirstBank for their commitment," Oboh said.
Since its debut, FirstBank Lagos Amateur Open Golf Championship has been the most consistent and premier amateur golf event in West Africa and has produced great champions most of who are competing in the elite professional golf cadre.
Last year, the Championship threw up Ilorin-based Aminu Kadir who won the landmark edition. It is expected that this year's edition will produce another great winner.
Other FirstBank-sponsored sporting events include the Georgian Cup of Kaduna Polo Tournament, sponsored for 102 years; the Dala Tennis Hard Court in Kano Club for over 30 years; the Obasanjo Pro-Amateur Golf tournament of Abeokuta Club now in its 6th year.
The Bank's influence in the development of sport in Nigeria is under its First@Sport initiative.
FirstBank Commemorates 2022 Customer Service Week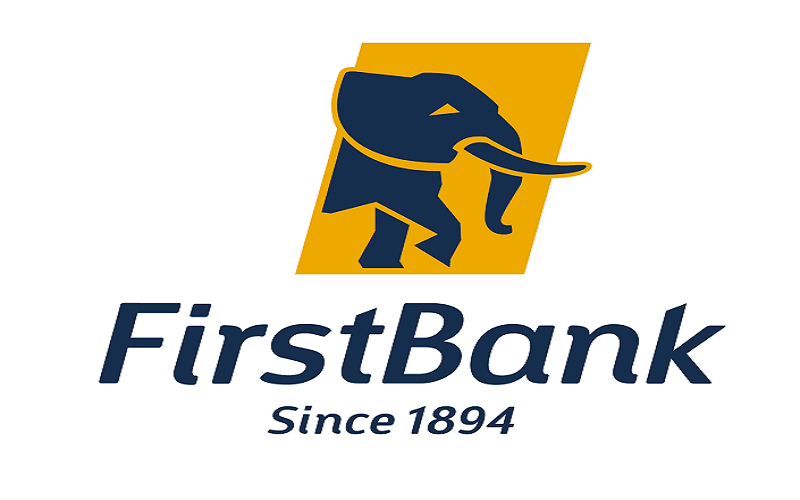 First Bank of Nigeria Limited, Nigeria's premier and leading financial inclusion services provider has announced its commemoration of the 2022 edition of the Customer Service Week scheduled to be globally celebrated on 3 – 7 October 2022.
The event themed: "Celebrating Service" will be marked across its FBNBank subsidiaries in over half a dozen countries which include FBNBank UK, FBNBank Ghana, FBNBank Senegal, FBNBank Gambia, FBNBank Guinea, FBNBank DRC and FBNBank Sierra Leone.
Customer Service Week is an international celebration that highlights the importance of customer service and staff who serve and support customers daily to deliver exceptional service to customers.
The Bank's celebration of the 2022 Customer Service Week will include several activities considered integral to promoting a relaxed atmosphere whilst extending its participation to everyone, irrespective of where they are.
The activities include virtual engagement of customers on its social media handles: firstbanknigeria on Instagram; First Bank of Nigeria Limited on Facebook; First Bank of Nigeria Limited on LinkedIn and @FirstBankngr on Twitter.
Others are a video booth and photo frame funfair, then a Virtual Party on the Friday of the weeklong event and a movie date for staff.
Through the last 128 years of its operations, FirstBank has played a leading role in utilizing its robust customer service network and digital banking architecture to support its customers – cutting across diverse cultures, tribes and races beyond the shores of Nigeria – in meeting their individual and business needs.
The Bank achieves this through its innovative, interactive, self-service banking platforms like *894# Quick Banking mobile solution, FirstMobile banking application, Firstmonie Agents, FirstOnline internet banking, WhatsApp banking, and ATM amongst many others.
The Bank's electronic banking channels are constantly updated with new and exciting features to expose customers to exemplary services and experience to put them at an advantage in the industry.
According to Folake Ani-Mumuney, Group Head, Marketing & Corporate Communications, FirstBank "for us at FirstBank, celebrating service, the theme of the 2022 edition of the Customer Service Week reflects our brand mantra "You First".
"This reiterates the essence of our existence since 1894, centred on putting You, our customers First as we continue to support individuals and businesses to impact the economy."
"With our dynamic and vibrant human-led and digital-led customer services operations, we remain committed to rendering the gold standard of services to our customers and stakeholders regardless of where they may be across the globe," she concluded.
Ecobank Transnational Names Jeremy Awori New Group CEO
Ecobank Transnational Incorporated (ETI), the parent company of the Ecobank Group, has appointed Jeremy Awori as the Group's Chief Executive Officer, to succeed Ade Ayeyemi, who is set to retire after he attains the age of 60, in accordance with ETI policy.
Alain Nkontchou, Ecobank Group Chairman said, "Ade can be rightly proud of his success in leading the implementation of the Roadmap to Leadership strategy, navigating Ecobank through challenges, seizing opportunities, and positioning Ecobank for sustainable long-term growth.
"Ade's deep knowledge, unrivaled vision, commitment and infinite passion made all the difference. It has been a real pleasure working with him. I count on his continuous support to ensure a smooth transition as we onboard Jeremy Awori as the new Group CEO.
"Jeremy Awori is a highly respected leader in the banking industry with significant achievements in his previous capacities. The Board of Directors strongly believes that his drive and a strong focus on results will be vital in steering the Group in its next phase."
Ade Ayeyemi expressed his deep gratitude for the opportunity to lead the Ecobank Group and said, "It is a privilege to lead an amazing team of Ecobankers in bringing the Ecobank Group back to growth and continuing to realise our commendable pan-African mandate," and also expressed his commitment to a smooth transition and onboarding of his successor.
The incoming Group CEO, Jeremy Awori, responding to the announcement of his appointment said, "It is a great honour to be appointed Ecobank Group's Chief Executive Officer. I look forward to consolidating the transformation of Ecobank, a truly pan-African institution full of talented people while innovating to create value for all of Ecobank's stakeholders.
"I am humbled by the opportunity to contribute to the continent's economic development and financial integration with Ecobank Group."
Jeremy Awori is joining Ecobank Group following a twenty-five-year-long career in the banking industry, with almost a decade leading Absa Bank Kenya Plc as the CEO & Managing Director.
Before joining Absa, Jeremy held multiple leadership roles at Standard Chartered Bank across the Middle East and Africa. He brings a wealth of experience, skills, and industry know-how to the Ecobank Group.