Four Ways FMCG Distributors Can Use Embedded Finance To Grow Trade Within Supply Chains
Nigerian Startup to provide blockchain, Crypto infrastructure for businesses
By Ope ADEOYE
You have a shop in the neighbourhood or market, selling things like milk, noodles, sugar, etc. Now imagine that your plug for Nestle, Unilever or Flours Mill of Nigeria (FMN) products provides you with a special bank account. "That's absurd, why?" You say. Let's take a step back a little…
This distributor has probably done business with you for five, ten years or more, knows your business, your purchase, sales and payment patterns, and can, in fact, offer financial services better suited to your business.
This is because they know more about you than perhaps the big-name bank you use down the road. For example, when you need to expand your business from one to two shops, your bank is unable to give you the loan to help you do that because, frankly, it can't tell whether or not you are into what you claim is your business.
Your bank statement does not contain enough information about your business to help them decide and they don't know what you sell daily, weekly, etc. Or the margins you get on each supply you receive and sell. But, your distributor provides you goods, maybe weekly or even daily, knows the volumes you move and how promptly or not you make payments. Also knows the margins in each product. Just like you, they know the business.
If the distributor could finance you to grow your business, you will buy more from him. And sell more. And she in turn will pull more volume from Nestle, P&G, etc. It's a win-win-win for everyone.
The spoiler? That distributor is not a bank and can hardly do more than give you goods on credit, occasionally. She definitely doesn't have the liquidity to cater to all of your growth needs.
That's where embedded finance comes in.
A Forbes article describes embedded finance as "the use of financial tools or services — such as lending or payment processing — by a non-financial provider," and expanding this, the end goal is to offer customers a payment experience that is likely to keep them loyal and continue doing business through that platform.
Here are four ways the FMCG industry can utilise embedded finance, to offer financial services throughout their supply chain, without having to grow through the overhead of becoming banks themselves.
Credit line to keep goods moving
The supply chain as of today is mostly analogue and it is hard to accurately know in micro details, what role every participant has played. To be clear, a manufacturer or distributor would have records of how much inventory it sold or not, but does it know what moved across different categories of distributors and down to retailers? Not likely. And definitely, not accurately.
Digitizing the workflow creates an integrated ecosystem in which every player becomes visible in the supply chain. This is especially important for players closer to the bottom of the chain, many of whom the FMCG manufacturers would have no direct records of, yet are active participants in getting goods down the last mile and to consumers.
Many of these could rely on physical bookkeeping to track their finances, but when they need a credit line for goods from the same company, showing a track record becomes challenging. Even worse when they buy their inventory through layers and layers of middlemen and sales agents.
A finbox article emphasised that "The digital integration of smaller distributors and local stores through payment solutions, accounting apps, and banking solutions will generate standardized data on transactions within the chain, leading to increased transparency at every stage – tracking goods, inventory management, and sales."
In essence, offering digital tools that help a retailer to spend, receive and track their money – embedded finance, could allow a 3rd party (or even a bank) have the visibility and confidence to step in to offer credit lines that support the retailer with goods or services (as the case may be), based on their transaction history, which would have been recorded on the platform.
In a practical sense: If a shop owner usually buys N20,000 worth of inventory every week, consistently, and a bank or lender has visibility into this, they are able to step in to help increase the basket size to N30,000.
Needless to say, the more goods the retailer is able to sell, the more the FMCG distributor or manufacturer itself stands to make. With embedded finance – inserting the services of the bank or lender into the (now digital) exchanges between retailer and distributor, we are now able to determine based on transactions; who is qualified for what level of the credit line. It becomes possible to have data-driven decision making that keeps retailers in business and possibly expanding, and invariably, the company at the top of this chain keeps winning.
Insurance on sales
Insurance is often overlooked in this part of the world and when offered to people, it is not unusual to hear; 'loss is not my portion'. Yet, losses occur, and perhaps more frequently than many would like to admit.
However, there are instances where insurance is not optional, especially for the transnational movement of goods.
As part of the supply chain experience, insurance protection can be embedded within the solution offered by the FMCG manufacturer or distributor. As usual, an insurance provider needs historical data to determine risk and price it appropriately. The digitization effort creates this trail and makes this possible.
In practical terms: It's not uncommon for drivers of delivery vans to drive off with goods and cash. Or get waylaid by urchins. Embedded insurance protects against this possibility but requires digitization to be effective.
There are even more interesting insurance products that can be designed: Imagine a retailer getting money back for inventory they were unable to sell due to external factors? Yes, possible.
A financial bouquet to do more
The account number that ties any dealer in the supply chain to the embedded finance solution can also be used for any regular banking service. So, when the delivery of Indomie Noodles comes from Dufil and the distributor needs to pay the haulage company, they are able to do so through the embedded finance solution provided by Dufil. They would not need to log into a separate bank account, then make a transfer, or worse still, hand over a wad of cash.
Payment for warehouses, store rent, utilities and even salaries of employees can be done from that account provided by the FMCG company.
A distributor can make all business-related expenses from that single account, making it easy to accurately determine what costs are associated with that business, and how profitable or not it has been.
The good part of this? Because the account is provided by the FMCG company or Distributor, they usually have negotiated "corporate pricing" with the bank or financial service providers… and because they are not in this to make money from banking services, per se, they are able to pass those gains down to the retailer in the form of cheaper services, etc. Imagine sending money for less or buying airtime at a discount because the margins of the bank have been passed to the retailer in the form of incentives.
Integrated payment experiences to eliminate cash
Every distributor and manufacturer knows that cash handling is a big problem and cost. The retailer receives cash from his own customers. The retailer pays the wholesaler or distributor in cash. Everyone has to count, reconcile and move that cash around. Someone pays for the insurance on that cash, someone pays the cashless penalty on that cash, Etc.
With an embedded bank account, the distributor can in one click take payments from the account of the retailer when the time comes to pay.
With an embedded account, customers can pay directly into the account of the retailer versus cash. And these days, they can do that with either cards or transfers.
And the incentive for the Retailer to push this? Every inflow and outflow from that account helps him to create the required data trail through which he can get the credit line with which he can start his 2nd shop or buy more inventory. An unending hamster wheel of growth…
Conclusion
Embedded finance solutions are ready for deployment within days and do not require building from scratch. OnePipe makes it possible for non-financial institutions like FMCG manufacturers and distributors, to offer financial services without becoming fully-fledged providers.
From facilitating credit to offering investment possibilities, each possibility is in itself a full-time job, with requirements varying from tech to operations, regulation, dealing with things like fraud, compliance etc, yet, possible to offer as a single suite through embedded finance. The experiences for customers keep them integral in the supply chain, and implementing FMCG expands revenue without 'investing heavily' in the tech to achieve this. What is there not to love about embedded finance?
**Ope Adeoye is Chief Plumber, One Pipe
Why AGF Malami Must Not Soil His Reputation, Governorship Ambition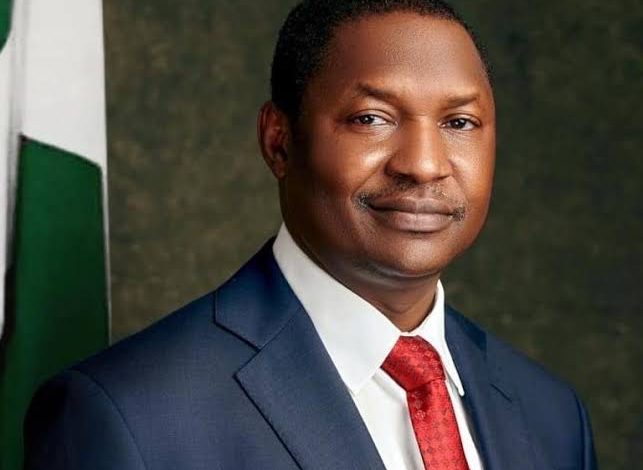 By Adamu SANI
The Attorney General of the Federation and Minister of Justice, Abubakar Malami remains a man who divides opinions. However, in spite of the differing opinions, everyone will agree that the AGF has done a sound job in defending Nigeria and staying true to the course of justice in his dealings in his hallowed position.
This is despite the overwhelming challenges faced by the country on different fronts: political, security and even in the face of huge external or international influences.
I have decided to expose, amongst other few cases, this particular case which is very laughable and capable of eroding the credibility of our institutions. We all know the main reasons why we cannot attract substantial foreign investment into the country is our erratic forex rate and very weak legal system
Malami stands the risk of damaging his hard-earned reputation over a particular case that has lingered in the courts since 2016. Having followed this case over the years, it is clear that the man at the centre of the storm, one Mr. Benjamin Joseph, alleged owner of an Ibadan-based ICT company – Citadel Oracle Concepts Ltd and an Igbo man, is taking advantage of the AGF's simple nature to pull a mischievous stunt which may end up ruining Malami's reputation, Nigeria's legal system and making nonsense of the position of the Police in our society as the protector of law and order in the country.
If the Inspector General of Nigeria Police is of no consequence, then the entire Nigeria Police Force is ruined.
Currently, the said Benjamin Joseph is facing a criminal trial instituted by the Inspector-General of the Nigerian Police which has dragged on for years and for which he has refused to appear in court to defend himself. Instead, he has come up with a ruse to hoodwink AGF Malami to discontinue the case, thereby evading justice and using this as a leverage for other civil cases for which he is seeking damages unjustifiably.
Already, Malami has, on two occasions, taken over this case before reinstating it and asking the Police to continue with the prosecution of the accused, Benjamin Joseph. But recently, specifically on January 18, 2022, a legal officer from the Federal Ministry of Justice, armed with a letter from the Office of the Director of Public Prosecutions of the Federation (DPPF) on behalf of the AGF, announced his appearance to take over the case, with the intention of discontinuing same.
It is worthy to note that this is the third time this had happened in same case in same court, following each petition by Benjamin Joseph. But on each of those occasions, the Honourable AGF would recant his decision and reinstated the prosecution of Mr. Joseph by the Police prosecutor on behalf of the Inspector-General of the Police.
One of the worst fails in a democracy is to see people flagrantly cheat the system or evade justice. In the case of Benjamin Joseph, AGF Malami, perhaps innocently, may end up rubbishing his years of exceptional service to the nation and a potential smooth run to the Kebbi governorship seat, by unknowingly aiding a man who should have his day in court to defend a case which he reported to the Police highest command and is now afraid to defend. Such questionable events should not be allowed to continue in our legal system.
AGF Malami should refer to a connected case in Charge No. CR/244/2018: Fed. Republic of Nigeria Vs. Princess Kama and Chief Onny Igbokwe, before Honourable Justice Senchi, a distinguished Judge of the FCT High Court following a similar petition by the said Benjamin Joseph to the Vice President of Nigeria who endorsed it for investigation by the EFCC.
On February 24, 2021, Justice Senchi delivered judgement in the case, discharging and acquitted the said two defendants. In the judgement, the court dismissed the complaint of Citadel Oracle Concepts Ltd on the merit of the case as false. The court also awarded the sum of Twenty Million Naira (N20m) as damages against Mr. Benjamin Joseph, the MD of Citadel Oracle Concepts Ltd, for giving false information to the Vice President and the EFCC (same false information he gave to the Police for which he is facing criminal charges).
The Honourabe Judge in the said judgment stated that the award of N20m as damages is to serve as a deterrence against persons who would indulge in false petitioning. This loudly vindicates the case of the Police against Mr. Benjamin Joseph. It is worthy to note that while the above case was going on Mr. Benjamin Joseph on many occasions refused to attend court to defend his claims because he was afraid to face cross-examination which would expose him.
The background of this long-drawn case, which the said Benjamin Joseph has made Malami erroneously intervene in, thrice, stems from a 2012 credit sale of HP laptops by Technology Distributions Limited (TD Africa) to Citadel Oracle Concepts Limited through its authorised representatives, Princess Kama and Chief Onny Igbokwe, for delivery to the Federal Inland Revenue Services (FIRS).
To avert diversion and previous unsavory experiences by beneficiary debtors, TD had insisted that the credit sale would be secured by the opening of a bank account into which the proceeds of the contract would be paid into, while also appointing its staff to be part of the signatories to the bank account into which the end-user would pay the money for the laptops supplied on credit.
Consequently, TD had nominated two of its staff, Mr. Chris Eze Ozims (Company Secretary) and Mrs. Shade Oyebode (then Executive Director) to be signatories to both accounts after both companies accordingly opened an account with Access Bank on December 20, 2012, with a Board resolution duly signed on December 18, 2012 by Benjamin Joseph on behalf of Citadel Oracle Concepts Ltd.
After payment was made by the FIRS, TD deducted the pre-agreed invoice sum of the laptops supplied on credit. It is instructive to note, from the facts of this case, that the company extended the same credit gesture to other resellers, apart from Citadel Oracle Concepts Ltd.
After a disagreement with Princess Kama, one of his representatives, over the sharing formula, Benjamin Joseph turned around to petition the Nigerian Police Special Fraud Unit (SFU), Milverton Road, Ikoyi, Lagos, alleging that his company was fraudulently used without his knowledge to do contract with FIRS and no computers were supplied. He also claimed its board resolution was also forged to open Account for the execution of the FIRS contract.
Investigations conducted by the SFU, after the board resolution was sent for forensic analysis, proved that the document was not forged, while also revealing that the HP laptops were indeed supplied to FIRS, and that TD was entitled to receive payment of products it has supplied on credit. FIRS also confirmed with documentary proof that Mr.  Benjamin Joseph was aware of the contract and personally authorized his representative Princess Kama. Consequently, the SFU report absolved TD of any criminal liabilities.
From there, Joseph petitioned the Force (CID) Headquarters, Abuja, then headed by Mr. Solomon Arase. After investigating and reconfirming the authenticity of the forensic analysis report which had confirmed that he (Benjamin Joseph) actually signed the board resolution which he had alleged was forged, as well as the fact that the HP laptops were supplied, the IGP charged Mr. Benjamin Joseph to court for knowingly giving the Police a misleading (false) information in  CHARGE NO. CR/216/16: INSPECTOR GENERAL OF POLICE vs. BENJAMIN JOSEPH at the FCT High Court, Abuja, Nigeria, before Honourable Justice Peter Kekemeke.
Since then, Joseph has, over the years, petitioned other security agencies including the Economic and Financial Crimes Commission (EFCC), as well as the Vice President, Yemi Osinbajo amid recent fresh petitions to the Inspector General of Police in 2020, which was also dismissed on the grounds of earlier outcomes of investigations by the authorities, all in a bid to artfully dodge his day in court and a full-on cross examination on his many claims.
In other instances, he had claimed that the Federal Government was defrauded over the laptop supply, while attempting to rope in the Chairman of the Zinox Group, Leo Stan Ekeh and his wife, Mrs. Chioma Ekeh, all in a bid for possible extortion, among other artful tactics to deflect attention from his ongoing trial.
Two civil cases are pending on the hearing stage over the gimmicks of Mr. Joseph who, often times, embarks on dramatic acts of rolling on the floor in court or other public offices in order to falsely curry sympathy. However, one of the principles of law behoves on the one who alleges to prove his claims. If he has a water-tight case or has nothing to hide, why is Joseph afraid to open his defence long after the prosecution had closed its case?
It is instructive to know that after the prosecution closed its case in 2018, Mr. Benjamin Joseph filed a 'No Case' submission, which the court heard but ruled against him, stating that the prosecution had made out a prima facie case against him. The court directed him to open his defence since 2018. But instead of opening his defence, he has been running around government agencies, including the esteemed office of the AGF to take over the case, dismiss the charge and acquit him. Is that how a legal system should function?
AGF Malami should allow this long-drawn case to run its full course in order to avoid a miscarriage of justice – an act capable of tarnishing his unblemished reputation. The Police should be allowed to conclude a trial they began since 2016.
 Adamu Sani is a Public Affairs commentator
Malware Campaigns Targeting African Banking Sector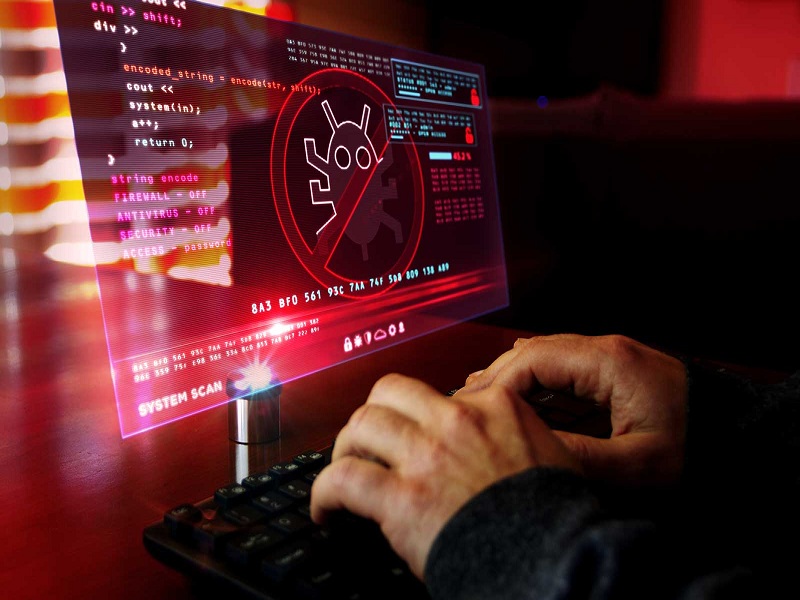 By Patrick SCHLÄPFER
The top motivation behind cybercrime is financial enrichment and the financial services industry is an attractive target for cybercriminals. In early 2022, HP Wolf Security detected a targeted malware campaign against an employee of an African bank.
The campaign caught our attention because of its targeted nature and how the threat actor attempted to deliver malware using HTML smuggling, a technique for sneaking malicious email attachments past gateway security controls.
In this article, we describe the campaign, sharing how the attacker registered fake banking domains to build a credible lure, and explain how HTML smuggling works.
The Campaign
In early 2022, an employee of a West African bank received an email purporting to be from a recruiter from another African bank with information about job opportunities there. The domain used to send the email was typosquatted and does not belong to the legitimate mimicked organization.
A WHOIS request reveals the domain was registered in December 2021 and visiting the website returned an HTTP 404 "Not found" response. To make the lure more credible, the threat actor also included a reply-to address of another supposed employee of the recruiting bank.
Searching for other typosquatted domains relating to the mimicked organization revealed two more (Appendix 1) that may be related to the same malware campaign. The second domain displayed a web page about the bank's employment application process, which was likely copied from the legitimate website.
There is no malware hosted on the page itself, and no input form that could be used to elicit login credentials or sensitive information from visitors.
The third domain showed the mimicked bank's homepage, which was also likely copied from the legitimate website, but again we found no malware or signs that the site was being used for phishing.
Purpose of the Typosquatted Domains
On typosquatted domains 2 and 3 we found had DNS TXT records for Sender Policy Framework (SPF) set up, suggesting that they were likely used for sending malicious emails. If the websites were used for phishing or hosting malware, spending time to configure these records would not serve any purpose.
Visiting the websites increases the recipient's trust in the email lure because they are shown content copied from a legitimate bank, ultimately making them more likely to act upon the email.
We weren't able to link all three domains together conclusively, however, domain 2 references the bank's job application process – the lure used in the malware campaign – and follows a very similar naming convention to domain 1, so we think the same threat actor probably registered that infrastructure.
Common Fraud Methods Related to Banks
Phishing: This is one of the most common scams targeting bank customers. The attacker creates a website that imitates a bank's legitimate login portal and sends the link to potential victims via email or SMS. If someone enters their login credentials into the form, the attacker can use them to log into the account.
An effective way to defeat simple attacks like this is to enforce multi-factor authentication. To circumvent this, the attacker would have to capture the second factor from the victim and log into the banking portal when the phishing takes place.
Fake Bank/Investment Scam: In the fake bank or investment scam the attacker builds a website imitating a legitimate bank or investment platform. The website is used to attract victims to register an account, often promising strong returns through investments. When the victim logs into the website they are shown a fund management tool.
The attacker convinces the victim to transfer money using the tool, supposedly into their account. The money is transferred via third-party providers, instead of normal bank transfers that are subject to stricter anti-fraud controls. The victim is shown a balance in their fake account, which increases as expected with a good return. However, the money was in fact transferred to the fraudster's account and is usually lost for good from the victim.
Malware Distribution: Malware is sometimes distributed via fake bank websites or emails pretending to be from banks. This is not exclusively Windows malware. The rise in popularity of smartphone banking apps means that malware is often distributed as apps targeting smartphone operating systems.
Users should verify they are using the official mobile banking application and in the case of emails and websites, make sure they have accessed to correct domain of their bank.
Malware Analysis
In this campaign, the threat actor sent an HTML attachment Fiche de dossiers.htm to the recipient. Opening the file in a text editor reveals the source code of the page (Figure 2).
The file contains encoded data and a decoding function. As can already be seen from the comment in the image above, it is a Base64 encoded ISO file. Further down in the source code, this ISO file is decoded and offered to the user in a web browser download prompt using a JavaScript blob (Figure 3).
HTML Smuggling
HTML smuggling is a technique that enables attackers to sneak file formats that would otherwise be blocked past email gateways by encoding them in an HTML file. JavaScript blobs or HTML5 download attributes can be used to decode and reconstruct the file.
When the user opens the HTML attachment using a web browser, they are prompted to download the file, which is already stored on the local system. This way HTML smuggling bypasses security controls that block malicious website traffic, such as web proxies.
The technique is dangerous because HTML email attachments are not typically blocked at gateways and detecting the encoded malware can be challenging. Using this technique, dangerous file types can be smuggled into an organization and lead to malware infection.
In Windows 10, double-clicking the ISO file causes it to be mounted as disc media, which opens a new File Explorer window that shows its contents.
Inside there is a Visual Basic Script (VBS) file called Fiche de candidature.vbs which is executed when double-clicked. One way to prevent the accidental execution of malicious VBS scripts is to change the default application of .vbs files to a text editor. This way a direct execution can be prevented. If we now open this file in an editor, we see the following code (Figure 5).
The script contains variables, such as a registry key or a path to PowerShell.exe, and some encoded data. When the script is executed, it creates a new Registry key and stores a long hexadecimal string in it. Then PowerShell is executed and passing an encoded command. The corresponding code sequences can be seen in Figure 6.
The PowerShell script uses C# type definitions to call Windows API functions. First, the script allocates a memory area with NtAllocateVirtualMemory. Then the previously-stored hexadecimal string is read from the Registry and a new byte array is created. The array is copied with RtlMoveMemory into the newly allocated memory area.
The copied byte array is shellcode which is executed via an API call to CallWindowProcW. For this purpose, only the memory address of the shellcode is passed to the function as the first argument (WNDPROC), which is used as the callback address causing the malware to run.
Analyzing the shellcode with a debugger reveals a simple decryption function at the very beginning of the code. The code is then decrypted using an XOR operation located directly after the decryption function and then executed.
The decrypted code is GuLoader. This malware is a loader that downloads and executes other malware families from the web. In this campaign, GuLoader was configured to download and run RemcosRAT malware. For this purpose, there are two URLs in GuLoader's configuration that lead to the RemcosRAT payload. One payload URL leads to OneDrive and the other to Dropbox.
We have analyzed other malware campaigns involving GuLoader and have also used file-sharing services to host malware payloads. Since the payload is also encrypted, it can be challenging for service providers to detect and remove them.
Delivered Payload
Remcos is a commercial Windows remote access tool (RAT) that gives the operator significant control over the infected system. Its capabilities include running remote commands, downloading and uploading files, taking screenshots, recording keystrokes and recording the user's webcam and microphone. While we don't know for certain what the attacker would have used their access for, here are some possibilities:
Long term persistent access with the objective of making fraudulent transactions, for example through the SWIFT payment system. This would require the threat actor to deploy tools to understand the network, move laterally, monitor internal procedures and take advantage of them. The attacker might take advantage of the employee's position in the bank since they would have access to their corporate email account.
Move laterally with the goal of compromising domain controllers to deploy ransomware. They might also steal sensitive/protected data that could be used to extort the target.
Sell their access to another threat actor.
Conclusion
HP Wolf Security detected a targeted malware campaign on the banking sector in Africa. The attacker sent emails from typosquatted domains of a legitimate bank luring them to apply for a job by opening a malicious attachment. If the user opens the HTML file, they are prompted to download an ISO file, which in turn contains a Visual Basic script that leads to a malware infection when executed. This technique is called HTML smuggling and is dangerous because it enables attackers to smuggle malicious files past email gateway security.
The downloader used in the described campaign is GuLoader, which is executed using PowerShell via code stored the Registry and is otherwise only run in memory. Detecting such a chain of infection is not easy, as the malware is only located in memory and the Registry.
However, one simple way of breaking the infection chain is changing the default application for script files from Windows Script Host to something else, for example, Notepad. Organizations should also make sure they have visibility over their network to monitor and block unusual process behaviour at an early stage.
Beyond this, it is important for employees to critically question emails, especially those that appeal to a sense of urgency, curiosity and authority – characteristics that are commonly exploited by attackers.
Indicators of Compromise
The files of the following hashes can also be found MalwareBazaar.
HTML file:
9af5400545853d895f82b0259a7dafd0a9c1465c374b0925cc83f14dd29b29c5
ISO file:
7079ff76eb4b9d891fd04159008c477f6c7b10357b5bba52907c2eb0645887aa
VBS script:
43aaa7f39e9bb4039f70daf61d84b4cde2b3273112f9d022242f841a4829da03
PowerShell script:
0407eab084e910bdd6368f73b75ba2e951e3b545d0c9477e6971ffe6a52a273a
Encrypted GuLoader shellcode:
d681b39362fae43843b1c6058c0aa8199673052507e5c500b7361c935037e05e
RemcosRAT Payload URLs:
hxxps://onedrive.live[.]com/download?cid=50D26408C26A8B34&resid=50D26408C26A8B34%21114&authkey=AGW61DvT-RT_FRU
hxxps://www.dropbox[.]com/s/veqimnoofpaqmx1/rmss_umUIGF84.bin?dl=1
Encrypted RemcosRAT payload:
5d45422cf2c38af734cee5a5c9fa2fef005f9409d5d5b74814aea1a5f246835d
TYPOSQUATTED DOMAINS
The following domains were typosquatted by the threat actor to impersonate a credible and legitimate organization and do not represent a vulnerability affecting the organization.
Typosquatted domain 1      afbd-bad[.]org
Typosquatted domain 2     afdb-bad[.]org
Typosquatted domain 3     afdb-za[.]org
Patrick Schläpfer is a Malware Analyst at HP
Leo Stan@66: Africa's Technology Miracle Child Comes Full Circle
By Henry C. IBEAKOLAM
Rarely in this part of the world would you find a man like Leonard Nnamdi Stanley Ekeh, better known as Leo Stan Ekeh.
For starters, Leo Stan, as he is fondly addressed, is not your regular fellow. He ranks well and truly as an unusual entrepreneur, one who is not only absolutely outstanding at what he does, but a man who also stands head and shoulders apart from his peers.
The story of technology in Africa and in his native Nigeria would decidedly be incomplete without a mention of the many pioneering roles Ekeh played in this domain. But it is in chronicling his amazing journey of well over three decades in the field of technology that some of the exciting qualities that make Ekeh outstanding align in sharp contrast.
Born on April 22, 1956, in the rustic town of Ubomiri in Mbaitoli, Imo State, Ekeh is of the Baby Boomer generation – often defined as people born from 1946 to 1964, during the post–World War II baby boom. Remarkably, members of this generation fall among the most digitally disadvantaged, especially when compared to their more technology-savvy counterparts in the Millennials or Gen Z generation.
In fact, research by the Pew Internet Project shows that Baby Boomers dominate globally among current Internet non-users. But it goes even beyond that. More than half of the members of this generation say the main reason they don't go online now is that they don't think the Internet is relevant. For these ones, take away Facebook or WhatsApp and you cut off probably their only links to the digital world.
Yet, Ekeh, who was recently honoured as the Forbes Best of Africa Leading Tech Icon, remains an outlier.
For decades here in Africa, the man has not only dominated the technology ecosystem, churning out innovations by the dozens in a sector which remains alien to many of his contemporaries, but which for him is a playground where he has continued to find relevance and expression, giving the Millennials and Gen Z something to think about and look up to.
In his words: ''Despite my age, I feel very young. My eldest son will tell anyone who cares to listen: 'Ha! Chairman is even younger at heart than many of us in the younger generation'. This is very important because I operate in a sector that is dominated by young people. I build products and solutions that are largely consumed by the youths, so I must understand their mindset and reasoning. I have to be like them in order to succeed,'' he once stated at a public event.
But if his unusual pizazz as a technology guru ranks as a misnomer, it would be in keeping with the rest of his nature.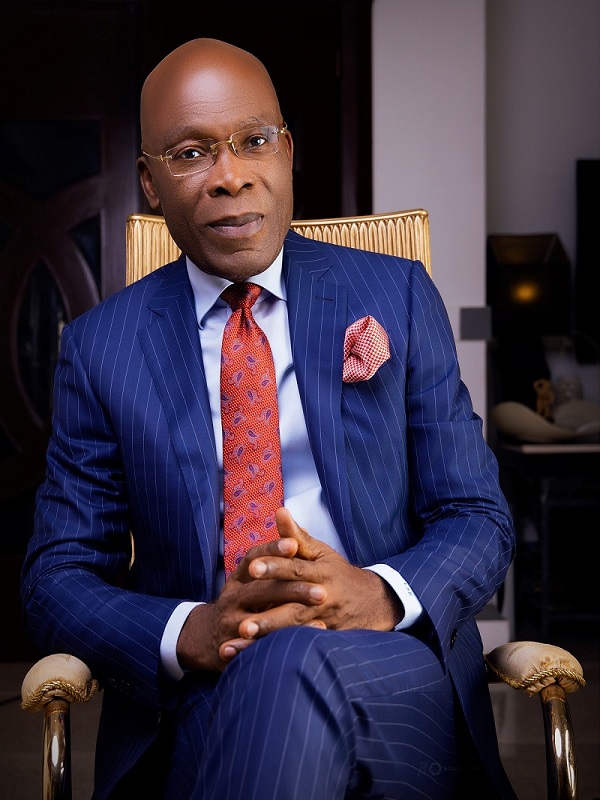 Restless but blessed with the brains of a genius, Ekeh's personal life story further demonstrates the peculiarities of a maverick who stands apart and alone; a miracle child or digital orphan, as he often describes himself. He has never tasted alcohol from childhood till date, neither has he ever smoked, be it the regular cigarettes or any of the more exotic stuff that is as varied in their names or configurations that abound today.
It is interesting while restating the unusualness that distinguishes Ekeh, to observe that, unlike many Nigerian entrepreneurs whose little beginnings are often glossed over or consigned to the rubbish heap of history when they emerge, Ekeh's remarkable rise to the pinnacle of success as a digital entrepreneur is thrown into sharp relief by the obstacles, the challenges, the struggles he faced, all of which he surmounted on his entrepreneurial journey.
It is not a secret that Ekeh used to live in the same apartment that housed his first office, or that his unerring knowledge of Lagos roads comes partly from the fact that he used to drive a commercial bus for fun with his friends.
A devout Catholic and former Mass servant, Ekeh, unknown to many, cheated death early in life, surviving a ghastly accident that left him with multiple stitches in his upper left arm while on the verge of leaving the country for studies abroad – a development which ultimately resulted in him missing resumption in the UK and eventually opting for India where he enrolled for a degree programme in Economics at the highly respected Punjab University. But the entire adventure would appear as if fate was playing a hand in forging the man's destiny.
India, at the time Ekeh stepped foot there, was a nation struggling to convert its huge potential and undoubted human capital to wealth. Perhaps, not surprisingly, his time in India contributed a great deal in imbuing Ekeh with some of the remarkable fighting spirit and uncommon zeal to succeed he is renowned for. As he puts it, studying in India was "a great turning point in my life because I found the economy of India a realistic economy".
Lest we forget, it was in that same India that Ekeh met the cerebral Chioma Ekeh, the love of his life and reliable sidekick, the woman who would become his wife and who at the time, turned out to be the only Nigerian studying Mathematics at the university.
Moving on from India and seeking further studies in the UK, Ekeh had his eyes opened to an environment that saw no future for Nigeria or Africa in technology back then. His tutors at Ireland's Cork City University, where he elected to study Computer Science, had painstakingly studied his temperament and character, correctly identifying him as a restless, smart and business-minded chap who would probably end up frustrated if he returned to his native Nigeria at the completion of his studies. But Ekeh has never been one to run from a challenge.
Armed with a postgraduate degree in Risk Management from a shared course at Nottingham University and City University, London, he had been faced with the prospect of completing a Masters' Degree in Business Law at what is known today as London Metropolitan University or terminating the programme after eight months and converting his final school fees to return to Nigeria and launch his first company – Task Systems Ltd.
Ekeh chose the latter and the rest, as they say, is history.
For a man whose early ambition was once to own the largest transport company in Nigeria, Leo Stan Ekeh's pivot to the technology business, as well as his subsequent dedication to creating a digital identity for Nigeria and putting the country and Africa, by extension, on the global map is the stuff of legend.
Ekeh's many exploits – pioneering Desktop Publishing and Computer Graphics in West Africa and computerizing over 95 per cent of Media/Multimedia houses and book publishing houses in Nigeria in 1987 through Task Systems; pioneering digital dispensing fuel pumps in partnership with Elf Petroleum and Schlumberger, France through his company Stanoil after he was cheated by a fuel attendant using the analogue pumps; and launch of the first locally assembled and internationally certified computer brand in Sub-Saharan Africa – Zinox Computers.
Pioneering Sub-Saharan Africa's leading and biggest technology products distribution company – TD Africa; deployment of the single largest e-Library and Wireless cloud rollout in Africa; his status as the early pioneer of e-Commerce in Africa with Buy Right Africa DotCom; and his sterling role in midwifing the biometric digital revolution in Nigeria, saving the country huge embarrassment by delivering the Independent National Electoral Commission (INEC) voters' registration in 2006 when foreign contractors could not deliver after months of promises.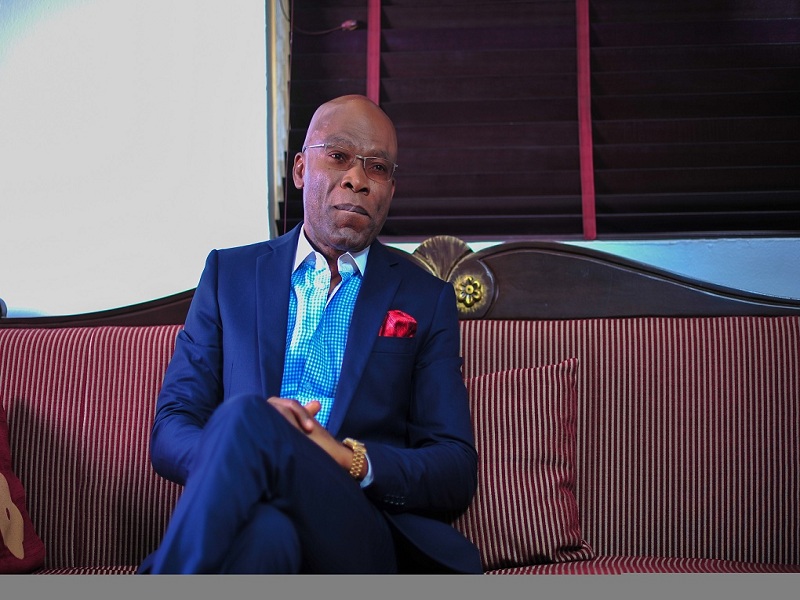 Repeating the feat four years later when he supervised the biggest single ICT digital rollout in Africa with the deployment of the Direct Data Capture (DDC) project with INEC in 2010 valued back then at over $170m, among many others too numerous to list out here  –  are well-chronicled.
But it is to the credit of his indefatigable nature and passion for Nigeria that, at an age when many of his peers were considering calling time on their careers, Ekeh decided to take on a challenge that even the most optimistic of his backers saw as a suicide attempt.
In early 2018, Ekeh and his team had announced the acquisition of Konga, a once-thriving indigenous platform that held the status of being one of the latter-day pioneers of the new wave of e-commerce in Nigeria but which, at the point of acquisition from its erstwhile owners, South African-headquartered Naspers and Swedish-based AB Kinnevik, was almost on its last days.
It was a piece of business whose echoes reverberated around the corridors of the global business world. For many, the acquisition of Konga would be the final straw that would break the irrepressible juggernaut that Ekeh represented. Such was the enormity of the task that lay in resuscitating the brand and restoring its glory days.
Or so it seemed.
Four years down the line, Konga, written off by many, has under new management, not only risen from the ashes of its near exit from the Nigerian e-commerce market but is now the toast of desirous investors the world over and being touted as the potential leader of e-commerce in Africa.
It is proof of the magic wand that Ekeh wields, that gifted touch he brings to bear and the sagacity/mastermind at work behind his always clean-shaven pate that Konga, which reports reveal was once haemorrhaging about N400m per month, is today the first African e-commerce brand to turn a profit.
No doubt, Leo Stan, as his friends call him, is a national treasure, but he remains a man whom many believe – and rightly so, has hardly received the kind of recognition and acclaim he deserves from successive Nigerian governments. A man of extreme humility and a renowned philanthropist, Ekeh's massive contribution in promoting digital democracy and ushering millions of Nigerians and Africans into the digital ecosystem remain unmatched across the continent.
As he turns 66 today, Tuesday, February 22, 2022, it would appear Ekeh, who has never hidden his ambition of building the first and biggest 360-degrees integrated ICT conglomerate out of Africa, has come full circle on his wish, especially with the addition and impressive turnaround of Konga – now a flourishing e-commerce giant – to a formidable cast of thriving entities in the Zinox Group with proven and advanced competencies in a wide variety of tech-driven deliverables across verticals.
But it is also in keeping with Ekeh's status as a rarefied, unusual breed of entrepreneur that one would be hugely surprised if he quits innovating, even at 66.
As he succinctly phrased it: "My strategy from childhood as a poor fellow was to cause disruptions, hence the decision to venture into technology which allows room for constant innovation…The only way I can sustain my dominance in the marketplace is through constant innovation and this is tied to sleeping less and eating healthy. It is important that in that hunger to be successful, you institute strong auditable system and structure which sustain your business.''
At 66, Africa's technology miracle child remains the poster child of all that is great in humanity.
***Henry C. Ibeakolam writes from Abuja, Nigeria