GOtv Nigeria: 9 Years Of Democratizing Digital Entertainment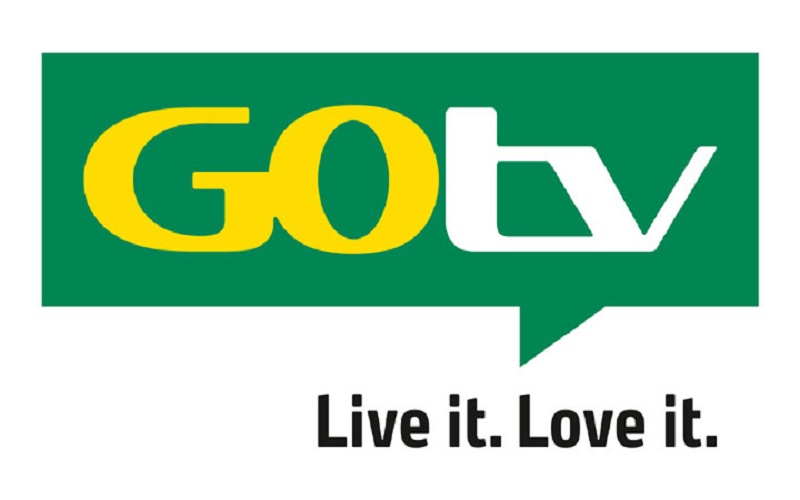 In 2011, MultiChoice gave an open invitation to Nigerians to get on the digital train and access superior audio-visual quality and top-tier entertainment at reduced costs, when it launched the GOtv in Ibadan, Oyo State, Nigeria.
With its launch, the Digital-Terrestrial-Television (DTT) service platform premiered the advanced DVB-T2 decoders with better digital broadcasting standard, thus fast-tracking Nigeria's march towards digital migration and technological evolution of broadcast television along with the premium content which it offered.
Since then, the ongoing digital migration has seen an upsurge in pay-TV subscribers in search of quality digital content. The prediction is that pay-TV subscribers will rise to 47 Million by 2025, up from 30 Million at the end of 2019.
GOtv Nigeria has continued to upgrade its content adding more channels on its packages without a significant increase in subscription in comparison to content acquisition and other satellite maintenance costs.
This was certainly a necessary business move put in place to satisfy the ever-increasing taste of customers for premium content.
Some of these channels include BBC, Al Jazeera and CNN, sports via SuperSport & ESPN Africa, local & international content respectively from Africa Magic channels, ROK, M-Net Movies 4, TNT Africa, CBS Reality, BET among other channels.
Almost a decade after its launch, GOtv signal has gone beyond Ibadan and is now available in several cities in major states of the country, offering different packages at varying price points. Now, all of the packages have been localized and the content tailored exclusively for the Nigerian market.
GOtv MAX offers customers the widest variety of choice with over 75 channels at N3,600 monthly subscription. GOtv Max is the home of La Liga and Serie A. Channels covering documentaries, sports, kids' content, music, movie channels, cartoons, family entertainment shows and lots more are available on this package.
GOtv Jolli package also guarantees affordable, and exciting viewing across 68+ channels at N2,460 monthly. Though this package has a good number of select football matches on the SuperSport channels, it also offers other entertainment channels ranging from movies, telenovelas, kiddies' content and so much more.
GOtv Jinja offers over 47 channels at N1,640, mostly for subscribers that are inclined towards local entertainment channels.
With the world becoming more digital, GOtv Nigeria introduced the self-service options to allow customers to manage their accounts without visiting a physical outlet or dealer. With the MyGOtv app, subscribers can clear error codes, check account balances, renew subscriptions, change packages, and update their details.
The toll-free customer care lines and the GOtv social media accounts (Facebook, Twitter, Instagram) also gives them direct contact with the customer care representatives without physical interactions. These self-service options became the most utilized channels at the peak of the COVID-19 lockdown.
The self-service app also gave customers maximum entertainment with additional 100 votes to keep their favourite couple in the Love Pad in the reality TV show, Ultimate Love back in February and on Big Brother Naija Lockdown edition, this was tweaked to give fans additional votes based on their packages to keep their favourite housemates in the competition.
Customers on GOtv MAX had up to 350 votes whilst those on Jolli had 200.
The face of digital entertainment has changed completely. It really is now a win-win for all, pay-TV operators and customers alike: consumers have moved from an era of having limited options to an unlimited space where quality cannot be caged whilst the larger market share now goes to the pay-TV operator who places the premium on customer satisfaction.
GOtv Nigeria Refreshes Brand With Bold New Look, Pay-Off Line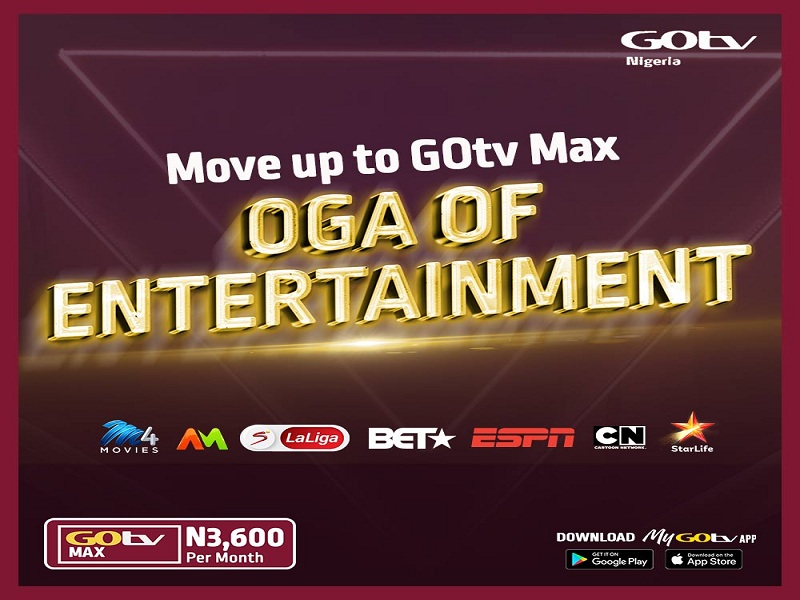 Nigeria's aspiration to digitise her television broadcasting began in 2008 when the then government announced a plan to implement digitisation of the country's analogue television signal by 2015.
This was of course in line with the global deadline given by the International Telecommunications Union, an arm of the UN responsible for telecoms technology.
Since then, the country has witnessed a public awareness campaign for the transition from analogue to digital in television transmission.
GOtv, the pay-TV offering of MultiChoice on the Digital Terrestrial Television (DTT) with its advanced DVB-T2 technology has been at the forefront of the country's campaign towards digital migration.
The impact of GOtv in the DTT space has given Nigerians in the middle- and lower-income categories have access to a wide range of informative and entertaining content on subscription plans that best fit their needs and budget.
Quality and affordable digital entertainment for the whole family has been the brand's proposition and nine years after, GOtv (now GOtv Nigeria) has refreshed its brand identity in keeping with its promise of giving customers more value for money.
When the DTT service first started in 2011, it had 'Entertaining Africa' as its pay-off line to reflect the core of its mission in the continent.
The Pay-TV service provider has recently repositioned to give its customers a stronger sense of control with a variety of exciting local, kids, news and sports content across several packages.
The brand changed its pay-off line to 'Live it. Love it'- an apt phrase to capture the intention of the brand for its present and potential customers because GOtv Nigeria is more than just entertainment.
And now, the brand has streamlined this to 'Love it' – a crisp and succinct call to action for customers to enjoy the TV entertainment they love with family and friends.
GOtv Nigeria assets also spot a bolder look with modern geometric design elements for an added visual interest and identification.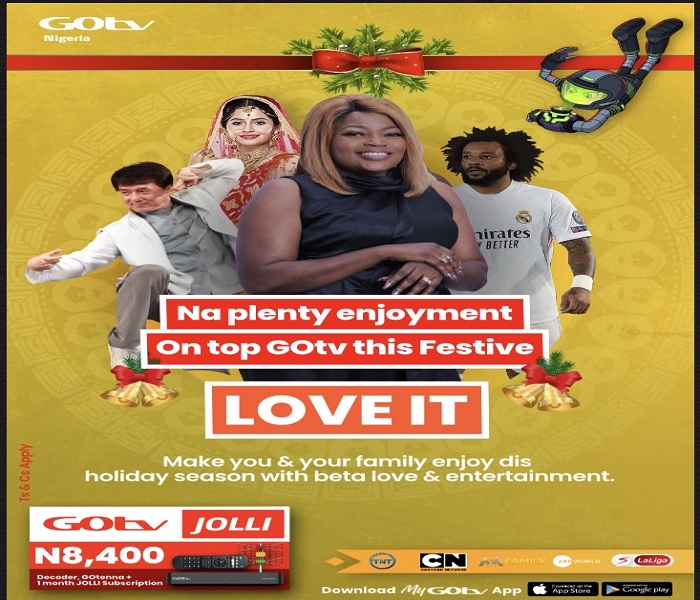 The primary colour palette – red, green and yellow – has also been refreshed and extended with a secondary palette that includes orange and turquoise, to create a more aesthetically pleasing design on all communication materials.
These work together to create a memorable brand in the hearts and minds of its customers.
Since its inception into the Nigerian market, the brand has launched a series of campaigns to woo and impress its customers. Some of the recent campaigns include GOtv Top Up which, like the name implies, topped up the customers' subscriptions on lower packages for an opportunity to experience the exciting premium content available on GOtv Max.
There was also GOtv Golden Window, which guaranteed new customers access to 3 months of uninterrupted access to quality entertainment.
With the COVID-19 pandemic, the 'We Dey Your Side' campaign offer in April was particularly soothing for Nigerians during the lockdown as the campaigns ensured the upgrade of the customer's package to the next higher one. Many customers said the lockdown period was tough for them but also mentioned that it could have been tougher without these campaigns.
When it comes to local programming, GOtv parades the popular Africa Magic Channels – AM Family, AM Epic, AM Yoruba, AM Hausa, AM Igbo – which showcase a variety of great popular Nigerian series and top-notch dramas such as The Johnsons, Halita, My Siblings & I, Flatmates amongst others.
GOtv is as proudly Nigerian as it can ever get. It has enhanced the Nigerian spirit of resourcefulness and industry as it has been able to create jobs for thousands of Nigerian youth with the GOtv Sabiman Initiative, a door-to-door customer service scheme that ensures customers enjoy maximum value from its service.
Nobody can gainsay the fact that unemployment is a major problem in most African countries. MultiChoice, the owners of GOtv provides training for the participants in, among other things, installation of GOtv, resolution of customers' complaints, and customer service. This invariably means the bigger the reach of GOtv, the more employment opportunities for Nigerians.
The real deal, of course, is in the local and international programming Nigerians enjoy from the comfort of their homes and offices and the brand is more than ever before committed to delivering the best when it comes to family entertainment in Nigeria. The various packages now available are designed to meet each family's needs, tastes and pocket.
There is also the Nigerian flavour in the naming of the packages. Back in November 2019, MultiChoice expanded the entertainment offering on GOtv with the introduction of two new packages with 'Naija centric' names – GOtv Jolli and GOtv Jinja.
These new packages according to the company were exclusively and specially curated for the Nigerian market and came upgraded with new channels and fresh content for a more enhanced viewing experience. With the new package names, the brand has been able to gain a level of stickiness with customers as the names are part of Nigerians' colloquial and everyday language.
An overview of GOtv packages reveal options that customers can choose from depending on affordability and their needs, a move by the company not to compromise on quality and variety offered.
With just NGN 3,600 per month, customers can get GOtv Max which offers great variety with over 72 international and local channels. GOtv Max is the home of La Liga and Serie A, local and international programming and a variety of kids and educational channels.
Next is GOtv Jolli which costs just NGN 2,460 per month and with this, customers have a broad selection of over 68 local and international channels across all genres.
Also available is GOtv Jinja which costs just NGN 1,640 per month and affords the customers access to over 47 quality channels.
Without a doubt, the GOtv Nigeria brand has evolved over the years. With a presence in 24 states and close to 50 cities in the country, the brand continues to push the envelope within the DTT space with different creative campaigns that are geared towards giving Nigerians top-class television entertainment delivered via the most modern broadcast technology platform whilst entrenching itself in the fabrics of the society with its socio-economic programmes and reward schemes.
It's safe to say that hundreds of thousands of households are living in the unforgettable world of GOtv, and they are loving it!
Ogunbanjo Wins Maiden DStv Premium Golf Day Star Prize
Dr Ogunbiyi Ogunbanjo, on Saturday, outperformed 98 other golfers to emerge winner of the star prize at the inaugural DStv Premium Golf Day, which held at the Ikeja Golf Club in Lagos.
Ogunbanjo, a member of the Ikeja Golf Club, emerged winner with a net score of 65 to claim the ultimate prize, which is a business class ticket and accommodation for a weekend stay in a five-star hotel in Dubai.
Remi Olukoya, with a net score of 67, was the first runner-up, claiming a business class ticket and a weekend stay at a five-star hotel in Rwanda.
The second runners-up were Mr Rasheed Adebisi, who had a net score of 69 and claimed the prize of a weekend stay in a five-star hotel in Lagos; as well as Mrs Linda Obieze (in the female category), with the same score. Obieze won a golf bag.
Other winners were Messrs Femi Ajala, who was rewarded with a 55-inch television set for the longest drive; and Ife Muritala, who claimed a golf bag for nearest the pin (hole 17).
Speaking at a cocktail after the event, Captain of the Ikeja Golf Club, Oladimeji Durojaiye, thanked the sponsors for choosing the club for the sponsorship initiative, adding golfers were very delighted for the gesture.
"We thank the DStv team for bringing such initiative to Ikeja Golf club. This is the first tournament and the feedback from players has been very impressive. We sincerely hope this will become an annual event," Durojaiye said.
Tope Oshunkeye, Head of Marketing, MultiChoice Nigeria who stood in for Mr John Ugbe, CEO, MultiChoice Nigeria, said DStv is happy to be associated with the event, explaining that support of it is a way of showing appreciation to subscribers on the DStv Premium package.
A total of 500 entries were received for the event, with the organisers forced to trim the number in observance of the physical distancing requirement in the COVID-19 protocols.
The event attracted golfers from as far afield as Ekiti State.
Dr Ogunbiyi Ogunbanjo (Middle) being presented with the DStv Premium Golf Day star prize by Mr Tope Oshunkeye, Head of Marketing, MultiChoice Nigeria at Ikeja Golf Club on Saturday
ViacomCBS Networks Africa Scoops Record 29 Awards @PromaxBDA Africa Awards 2020
ViacomCBS Networks Africa scooped a record 29 awards at this year's prestigious PromaxBDA Africa 2020 Awards.
Promax is the global association for the entertainment marketing industry, representing thousands of contributors who create, market, and distribute content in the media.
The annual awards programme is recognised as one of the most prestigious in the world.
The media network scooped an impressive 5 gold accolades, 15 silver, and 9 bronze awards.
Following a momentous year in 2019, which saw the ViacomCBS Networks Africa's channel brands collectively receive 24 awards, this year, the network confidently went into the PromaxBDA Africa 2020 Awards with an aim to add to their already impressive year on year accolades tally.
Dillon Khan, Vice President of VCNI Studios, Creative Services and Comedy Central at ViacomCBS Networks Africa (VCNA) said, "We are incredibly proud of the prestigious recognition we have received at this year's awards across our channel brands during an unprecedented year.
"At VCNA, we strive to produce content that is innovative, thought-provoking, bold, and entertaining. This can only be achieved with the support of our committed employees and amazing partners, talent, and clients who inspire us to bring powerful campaigns and initiatives to life. These awards are in honour of and a testament to our incredible team."
The 29 awards this year represents wide representation across channel brands from BET Africa, Comedy Central, and MTV Base.
Gold winners ranged from Best Public Service Announcement Community Spot for ViacomCBS Women's Day, a thought-provoking approach that turned the head on GBV with its Gender-Based Violations messaging.
Also taking Gold was Love in the Time of Corona created for the innovative virtual Africa Day Benefit Concert format during COVID-19.
The food relief initiative is in partnership with YouTube, Idris Elba, UNICEF, and recent Nobel Peace Prize winner, The World Food Programme.
Silver winners included the best original logo for BET Africa's first locally produced original daily drama ISONO alongside Comedy Central's Deep Fake (The Movies) and Novemballs as well as accolades for MTV Base's Queens Of Base and Breakfast Bangers.
Also clinching a silver award for Best Use of Celebrity/Social is the continuing campaign, Stop The Violence, geared towards raising awareness and positive change about GBV, Xenophobia, and most recently in support of the #ENDSARS protests in Nigeria.
The industry winners were announced at a virtual ceremony which took place on Thursday, 5 November 2020.