Access Bank Emerges 'Best Digital Bank In Africa' 2020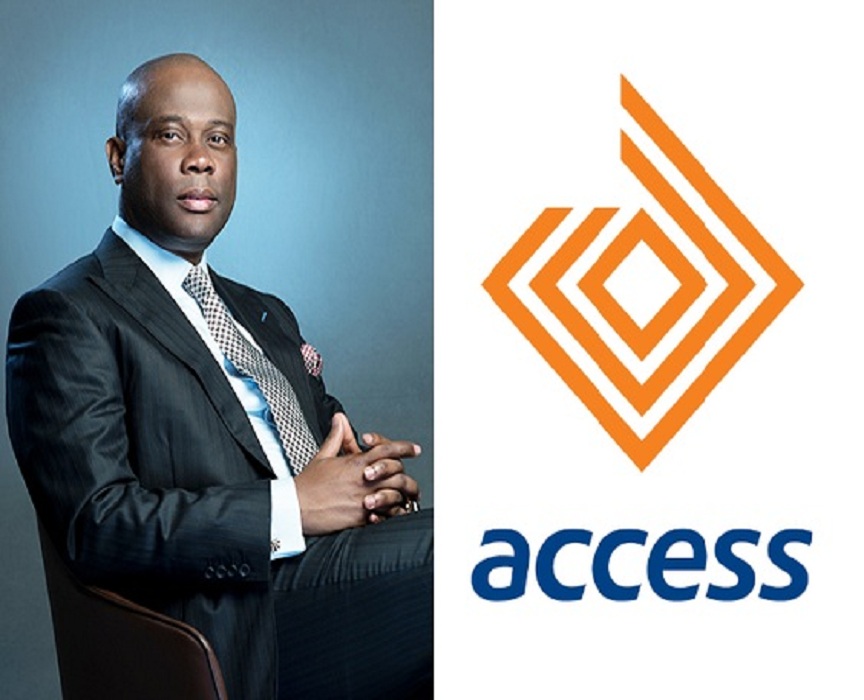 Africa's largest retail bank, Access Bank PLC has been recognized as the 'Best Digital Bank in Africa' by Asian Banker in what analysts described as the bank's continued investment in digital innovation.
The recognition was announced at the Asian Banker Middle East and Africa Regional 2020 Awards virtual ceremony.
Over the years, Access Bank has leveraged technology including advanced analytics, cloud computing, artificial intelligence, machine learning and robotics process automation to reform business operations and drive performance.
Herbert Wigwe, the Chief Executive Officer of Access Bank PLC, commented on the award saying, "We are delighted to receive this award, which recognizes our contribution towards revolutionizing the practice of digital banking in Africa.
"This award serves as an encouragement for us to consolidate our efforts towards becoming a truly digitally-led bank. We always ensure that customers enjoy secure, seamless and convenient services across multiple channels."
Access Bank has invested heavily in leading technological evolution in the African banking sector through its strategic partnership with the Africa Fintech Foundry to nurture the next generation of innovative fintech startups.
The Bank has also employed the use of technology to help achieve its sustainability targets. It has developed a portal that helps to monitor its environmental footprint, especially its carbon emissions.
Ade Bajomo, Access Bank's Executive Director, Information Technology and Operations added: "The peculiarities of the global community today, have called for more digitally-driven banking services.
"Through our multiple offerings including our USSD *901#, advanced mobile banking application 'Access More' and our recently unveiled facial biometric payment solution, Access Bank has continued to offer best-in-class technology-driven solutions to all customers.
"Access Bank will continue to defy the negative stereotypes attributed to Africa, and make strides toward becoming 'Africa's gateway to the world'."
Just recently, Ade Bajomo, was appointed the new President of the FinTech Association of Nigeria (FintechNGR), further buttressing Access Bank's thought leadership in digital transformation, use of advanced analytics, cloud computing, artificial intelligence, machine learning and robotics process automation to sustain banking and improve customer experience.
How AI Is Changing Banking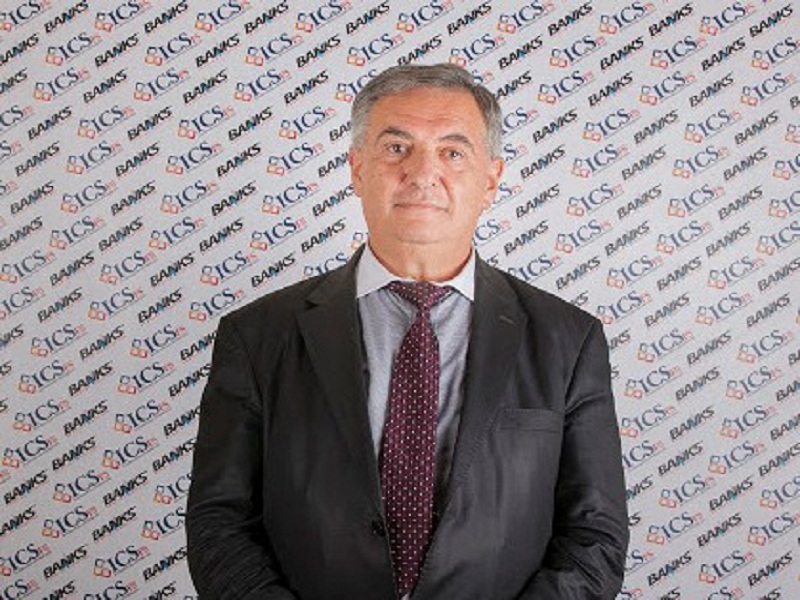 ICS Financial Systems (ICSFS), is a leading provider of modular, core banking systems. Robin Amlôt discusses how banks should come to grips with artificial intelligence (AI) with the company's Managing Director, Robert Hazboun.
What are the key factors that need to be considered by a bank looking to implement AI?
With no room of doubt, AI is a game-changer and it will revamp the way we used to do banking, especially in the midst of mandated lockdowns due to the Coronavirus pandemic.
Three key elements banks need to consider when implementing AI in front, middle, and back-office:
First of all, high performance and secure digital backend. AI needs access to large amounts of quality data that it can collect, analyse, and make decisions upon. The data needs a highly secure and low latency connection to provide the results on time.
Another key element is the workforce skills. As AI will replace many human repetitive tasks – many jobs in banking will be lost to AI; bank employees should be re-skilled and embrace AI to focus on adding value to clients by helping AI to provide targeted and personalised results.
And the underline major factor for all of this to work is privacy and security: AI should respect data privacy and security and comply with standards like GDPR, PCI DSS & PSD2.
What do banks need to do to ensure the quality of their data? 
High data quality is a keystone of AI. It ensures more accurate algorithms, helps mitigate the potential bias and discrimination in many AI-enabled financial products, and delivers greater value to customers.
To avoid bias at the product level, banks should actively build diversity into the data teams defining goals, roadmaps, metrics, and algorithms. Before launching any AI product, it is vital to develop data quality assurance practices to realise the best return on investment (ROI).
How does AI enhance user experience and customer engagement in banking/financial services?
AI is enriching customer and user experience (CX & UX) through personalised data insights and providing the right recommendations based on customer behaviour.
Recently, conversational AI played a major role in boosting CX like its common form of chatbots with underlaying technologies that include natural language understanding, generation, and processing (NLU, NLG, and NLP).
Most customers' first experience of the use of AI by a bank is engaging with a chatbot but are there limits on what this experience can deliver?
Chatbots are extremely efficient and can substitute humans in various interactions between customers and their banks, but at the end, chatbots understand human context to a certain extent with near-zero decision-making and research skills, and most importantly with no emotions. Data availability and data explainability remain top-rated challenges.
How can AI be leveraged to present customers with personalised solutions and product offerings?
Providing customer personalization is a key aspect of adopting AI in banking that goes beyond just enhancing customer experience, but moreover, to develop effective customer engagement that provides the right recommendation at the right time, based on customer behaviour.
Personalisation is meant to create a memorable and valuedriven customer experience for the bank's customers and to generate new revenue streams for financial institutions whilst reducing operational costs.
Turning to the way bank employees engage with AI, what is the employees' experience of AI and how does it benefit the middle and back office activities?
For middle office activities, AI technology helps process more work at a lower cost. Identifying exceptions is one example of AI helping employees become both better and faster at their jobs such as know-your-customer (KYC) regulatory checks, hence AI should make bank employees' jobs easier and more efficient.
Enhanced cognitive technologies specifically for fraud detection and credit approvals have been used for back office functions. Back office functions can use AI to detect anomalies and exceptions, they can serve as a second eye to make sure that processes are proceeding as they should be, hence AI is providing faster solutions.
What can AI do to monitor and protect both customers and the bank in fraud management and anti-money laundering?
AI combined with cognitive computing such as machine learning can be used to implement effective anti-money laundering (AML), know-your-customer (KYC) regulatory checks and fraud protection procedures, where it can compare customer transactions and provide a quicker and more detailed assessment of the legitimacy of the transaction.
Additionally, AI should be properly deployed by humans, and always be up-to-date with the latest regulations to receive effective results and progress.
What other technologies should be in place alongside AI to ensure successful implementation?
With AI hype everywhere today, many technologies are being utilized to ensure successful implementation of AI products such as Machine Learning, (ML), Deep Learning (DL), Natural Language Processing (NLP) and Computer Vision to interpret and understand the visual world like detecting emotions and measuring temperatures.
What other technologies should be in place alongside AI to ensure successful implementation?
With AI hype everywhere today, many technologies are being utilized to ensure successful implementation of AI products such as Machine Learning, (ML), Deep Learning (DL), Natural Language Processing (NLP) and Computer Vision to interpret and understand the visual world like detecting emotions and measuring temperatures.
In general, banks should embrace the enormous capabilities of the available cognitive technologies, where top management should have a roadmap ready for renovating their customers' engagement and reducing time to market of new products and services.
How does a bank make sure that AI is carrying out tasks correctly?
Having Explainable AI (XAI) in the stack of financial processes is key for banks to make sure that AI is carrying out tasks correctly, and on the other hand in explaining AI decisions to customers and regulators to avoid bias and discrimination.
Bank employees should serve as a second eye to make sure that processes are proceeding as they should be, and to build a collaborative model between AI and bank employees.
What should we expect in the evolution of AI in banking – what new developments may we see over the next few years?
As it is obvious and stated in many reports, AI is becoming the primary channel through which financial institutions and their customers are interacting.
The reality is that AI is already transforming financial products and services such as chatbots, already leveraging customer service –as it will always be an integral aspect of financial services.
Whereas money laundering and fraud detection will always be a priority concern for the banking sector, AI and ML are helping in designing algorithms to monitor suspicious activities. Process Automation and RPA are now key drivers for human tasks' automation.
Finally, we will see banks increasingly incorporating AI with RPA to create more complex automation products.
***Culled from icsfs.com
Access Bank Warns Customers Against Falling Victims To Fraudsters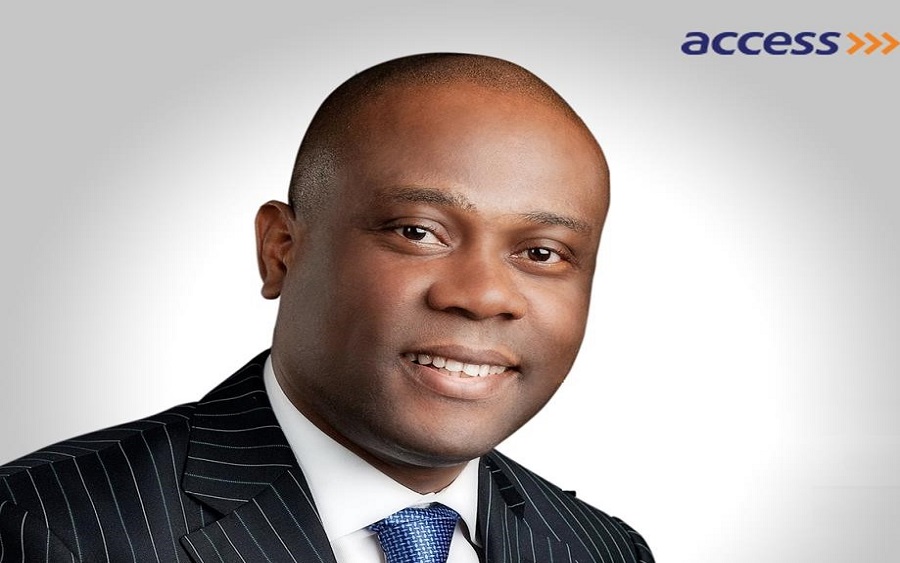 Access Bank Plc, Nigeria's largest retail bank, has urged its customers to be on the lookout for fraudsters who are using new scam methods to rip people off by preying on the distress that comes with the nation-wide lockdown.
Access Bank said fraudsters contact their potential victim either via mail, phone call or text to request for their bank details with the promise of crediting their account, after which they proceed to withdraw the money in the victim's bank account.
"They often come under the guise of government officials, social advocates and false NGOs allocated to share the relief fund that was promised by the government. This, unfortunately, is a fraudulent scheme and given the current state of affairs, an easy scam to fall for," Access Bank said in a statement.
Executive Director, Retail Banking, Access Bank Plc., Victor Etuokwu said, "Access Bank is imploring its customers to be wary of any message, demanding their personal or bank details.
"Customers must remember that the Bank will never ask for their BVN, full card PAN, PIN, mobile app activation code, OTP or password as it is readily available to the Bank via its database.
"Any call, email and text message, claiming to be from Access Bank and demanding for any of these details is certainly a scam."
Etuokwu went further to advise, "Also, customers are advised to refrain from sharing user-generated codes when migrating from the old Diamond Bank app to the Access More app. With knowledge of this pin, these fraudsters can gain entry to your bank app, and from there, have access to the money in your account."
He stated that because of the peculiar nature of the lockdown situation, people are exposed to all sorts of threats including financial, which may sometimes come in a different and unusual format.
As a result of this, Etuokwu noted that everyone should remain vigilant at all times and report all suspicious activities to the appropriate authority.
Access Bank said to report any suspected fraud case, customers are advised to call the Bank's customer care line: 01-2702005 or send an inquiry via email to the Bank's official email address: contactcenter@accessbankplc.com.
Sterling Bank, Clickatell Partner To Launch WhatsApp Banking
Sterling Bank Plc has in collaboration with Clickatell, Wednesday announced that they have enabled their customers to conduct their banking through WhatsApp.
Customers can now initiate bank transfers, and airtime and bill payments, check balance and BVN enquiries, as well as statement generation directly on WhatsApp, the company says.
This development is facilitated with the aid of Kiki, a chat banking solution developed by Clickatell.
Designed to provide personalised service to every customer of the bank, Kiki possesses conversational intelligence and will answer questions related to personal finances once prompted.
Kiki also connects customers directly to customer service, making dispute resolution seamless.
"Delivering banking on WhatsApp for instant messaging is desirous by our customers who want a reliable, convenient, and safe medium to perform basic banking transactions on their mobile devices.
"It eases the stress of moving between apps before transactions can be concluded," Oladipo Alabede, Group Head of Digital Banking at Sterling Bank said
According to him, WhatsApp is easy, safe, fast and secure.
"It has improved security that prevents fraud and enables customers to have access to all their accounts.
"The service is designed for self-service registration and the customers can sign-on from any location.
"The current features of the app include Sterling to Sterling and Sterling to other banks' transfers, airtime top-up, bill payments, balance enquiry, BVN enquiry and statement generation, among others," he said.
Samson Isa, Director, West Africa at Clickatell said chat banking is the future of financial services, with bank customers preferring the channel for conducting routine banking, as it is fast, simple, and secure.
"We are proud to be leading this shift in financial services, along with customers like Sterling Bank," he said.
Alabede added that the bank will soon enable a new set of features, as they are exploring ways to serve customers better with the introduction of microlending, micro-investment, account opening, card request, and credit rating, among others.