How Pandemic Drove VC Funding For HealthCare To Record $80.6B In 2020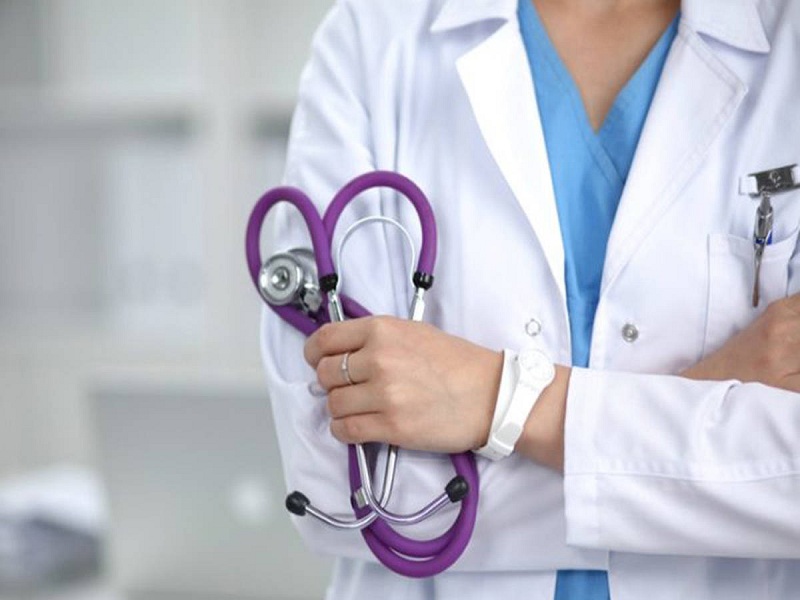 The global pandemic has proved a catalyst for reshaping health care as venture capitalists reached deep into their pockets to deliver a record level of funding to medical-related startups in 2020.
According to a report in The Verge, venture capitalists sprinkled the money across sectors ranging from telemedicine to AI to medical devices in an effort to seize the moment and shake up an industry that has been notoriously resistant to reinvention.
The latest State of Healthcare report from research firm CB Insights shows that health care startups raised $80.6 billion in 2020, up from $53.7 billion in 2019.
The report notes that COVID-19 has exposed inefficiencies in current health care systems, in some cases highlighting the necessity of turning to tools like telemedicine in the face of resource shortfalls and the obligation to find alternative means to deliver care when in-person doctor visits became more problematic.
The result is a sudden acceleration toward digitizing systems and a desire to find new ways to leverage a surge of patient data.
The growing momentum can be seen across the year as funding climbed steadily each quarter.
While an ageing population has already been putting pressure on health care systems, the pandemic seems to have finally created fertile terrain to allow investors to believe that widespread disruption is within startups' grasp.
CB Insights counted a record 187 health care venture capital rounds that topped $100 million in 2020.
This faster pace also helped startups that are applying AI to health care raise $2.3 billion in Q4 2020. This included notable deals such as Human API raising $20 million to standardize health records with AI.
WhatsApp Launches Video And Voice Calls On Desktop Version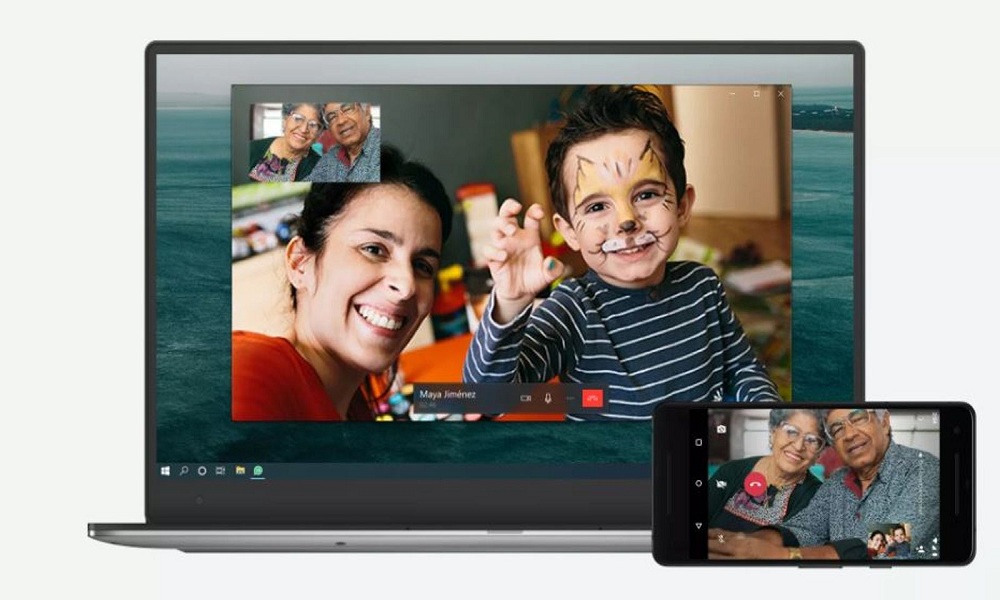 WhatsApp is allowing users to make video and voice call on their desktop for the first time, according to a report in Sky News.
The messaging service plans to rival the likes of Microsoft's Skype and Apple's FaceTime by offering people the chance to voice or video call on a larger screen.
WhatsApp said it made the move following a "significant increase" in people making calls on the platform during the coronavirus pandemic when other video calling services like Zoom have also seen huge spikes in popularity.
Group calls will still have to be made on mobile devices, but the Facebook-owned app has confirmed it is planning to expand its desktop offering to group calls in the future.
"Answering on a bigger screen makes it easier to work with colleagues, see your family more clearly on a bigger canvas or free up your hands to move around a room while talking," a WhatsApp spokesperson said in a blog post.
"To make desktop calling more useful, we made sure it works seamlessly for both portrait and landscape orientation appears in a resizable standalone window on your computer screen, and is set to be always on top so you never lose your video chats in a browser tab or stack of open windows."
It comes after a backlash over privacy changes on WhatsApp enforced by its parent company Facebook, which required a second attempt to get users to agree to them.
WhatsApp broke its worldwide record for voice and video calls on New Year's Eve 2020 when 1.4 billion people used the app to speak to their loved ones.
"With so many people still apart from their loved ones, and adjusting to new ways of working, we want conversations on WhatsApp to feel as close to in-person as possible, regardless of where you are in the world or the tech you're using," the company added.
FG Empowers South East Persons Living With Disabilities With Digital Skills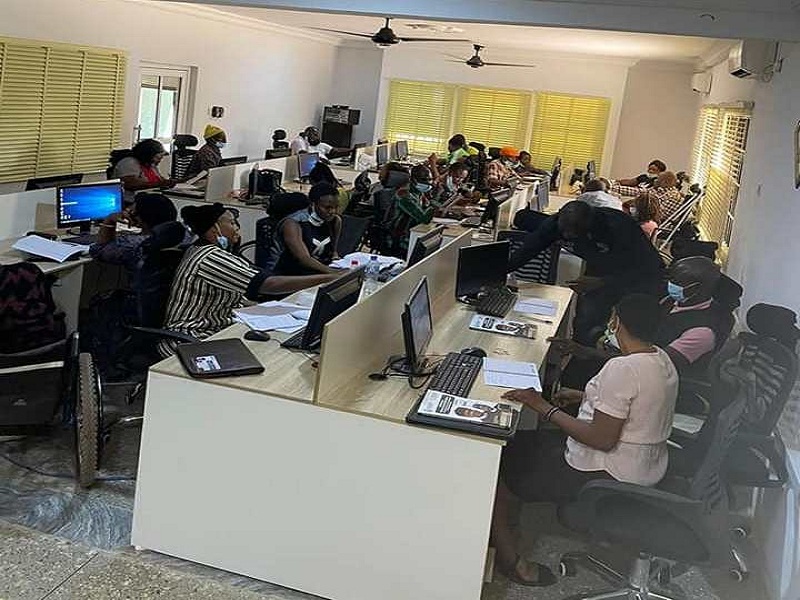 The Federal Ministry of Communications and Digital Economy is overseeing a 5-day capacity development programme for People Living with Disabilities (PLWDs) aimed at empowering them with digital skills to thrive in the 21st-century global market as captured in the National Digital Economy Policy and Strategy for a Digital Nigeria.
The 5-day training programme inspired by the vision of bridging the digital divide in Nigeria and ensuring that People Living with Disabilities (PLWDs) are empowered is taking place in Enugu, Enugu State and has participants drawn from all the South Eastern States of the Country.
The programme which is a policy directive of the Ministry under the visionary leadership of the Honourable Minister of Communications and Digital Economy, Dr Isa Ali Ibrahim Pantami is implemented by the National Information Technology Development Agency (NITDA).
DigitalTimesNG understands that the objective of the training is to facilitate and enhance Digital Inclusion among the participants and empower them with the digital skills and tools needed to thrive in the 21st century where digital transformation is dominating the globe.
The theme of the programme which is "Training in IT and Entrepreneurship" signifies the need to leverage entrepreneurial technologies and job creation especially in this era of the COVID-19 pandemic as reiterated in several fora by the Honourable Minister, Dr Pantami.
Google Unveils Flutter 2.0 To Target Developers Across All Platforms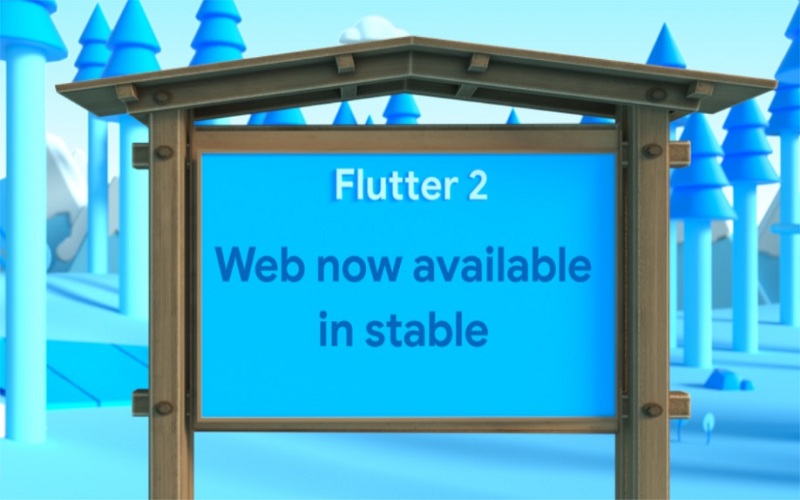 Google has unveiled version 2.0 of Flutter, its open-source UI development kit that helps app makers build cross-platform software from the same codebase, reports VentureBeat.
While the upgrade ushers in a spread of new features, today's launch event was perhaps mostly designed to highlight Flutter's continued transition beyond mobile to support apps wherever they reside — the web, desktop, and even emerging form factors such as foldables.
The internet giant first unveiled Flutter at its I/O developer conference back in 2017.
Version 1.0 arrived on the scene in December 2018 with support for Android and iOS apps, but in the two-plus years since, Google has extended support (somewhat) to include web apps, MacOS, Linux, Windows, and even embedded devices.
However, such support has been offered only in early-stage iterations that were either unavailable to most developers, or not designed for production-grade apps — and that is what's changing today.
Flutter's web development kit has been sitting in beta since 2019, but today sees it achieve equal citizen status with its Android and iOS brethren.
For desktop developers, Google has also transitioned Flutter for Windows, MacOS, and Linux to the main "stable" release, edging it closer to prime time.
"This is a huge milestone for us — not only because the code itself is now ready for serious production-quality usage, but also because in the past it was only available to the tiny minority of Flutter users who were running the pre-release software development kit," Flutter product manager Tim Sneath told VentureBeat in an email Q&A.
Using Google's own Dart programming language, Flutter is designed to help developers build apps that feel native to each platform they run on while sharing as much code as possible to avoid duplicating efforts.
There are countless unique platform-specific considerations that developers need to make when designing apps, including how people interact with their devices (e.g., touch and swipe on mobile, keyboards and mice on desktop), the different screen sizes that users consume content on, and even the language they use to write.
This is why it has taken time to progress the various Flutter development kits through their release cycles.
"We've done a ton of work to get to this stage, including adding internationalization support, for example, IME editors for languages like Chinese, new widgets like TreeView and DataTable that are designed for desktop support, and better support for Apple Silicon-powered development machines," Sneath said.
On the Linux side specifically, Canonical — the company that commercializes Ubuntu-related projects — revealed today that Flutter is now its default framework for developing desktop and mobile apps for the Ubuntu operating system.
This builds on last July's announcement from Google and Canonical, which kickstarted Flutter's expansion into the Linux realm and led to Canonical's engineers contributing code to the Flutter project.
As part of this latest expansion, Canonical unveiled an early demo of a new Ubuntu installer app built on Flutter.