Evidence abounds of how technology has been pushing the boundaries and changing how the world does business. Technology has made it possible for people to easily track and have access to their goods regardless of location and time.
In the supply chain industry, technology has also increased productivity, minimizing costs and errors. From trucking transportation, international transportation (ocean and air), supply chain management, and shipment tracking, these advances have benefited all areas of the logistics industry.
Standpoint International Commercial Brokers LLC, a Dubai, United Arab Emirates-based Cargo, Shipping  & Logistics company is one company that has leveraged on the opportunities created by technology in the logistics and shipping industry to dominate its competitions in that sector of the economy.
The leading logistics company is upbeat that it will continue to dominate the global import and export business sector because of its unmatched reliance on technology and the virtues of integrity, honesty and trust in dealing with its customers spread all over the world.
Chief Kelechi Okorie, Managing Director/Chief Executive Officer of Standpoint International Commercial Brokers LLC, who stated this in an exclusive interview with DigitalTimesNG, said that from inception, the company has maintained a zero-tolerance for corruption, shortcuts and shortchanging of clients, a position he believes has placed his company far above its competitions.
"From the inception of this company, we were resolved that we were going to do business in the most transparent and decent manner. We were resolved that we were going to transact every business with our clients, no matter the size, with utmost integrity, honesty and trust. We stood firm that we were neither going to tolerate any act of corruption nor shortchange any of our clients on the course of doing business with such a client.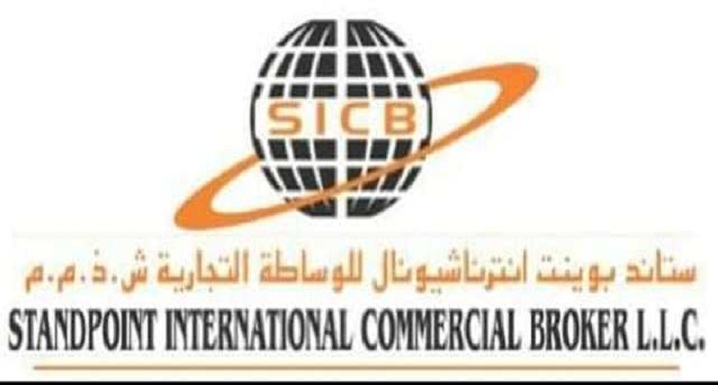 "Our resolve is to do this business in conformity with international standard practice- being open, sincere and uncompromising in our dealings with our customers. And to the best of my knowledge, we have never departed from this position. We are grateful to God that our clients all over the world attest to the fact that we are exceptionally different from others. The rate of patronage we get here is a testimonial of our firm belief in doing business transactions with the fear of God," said Chief Okorie.
The Isuochi, Abia State-born shipping magnate noted that Standpoint International Commercial Brokers LLC has adopted technology applications in its operations and admitted that this has tremendously facilitated the ease of business for the company such that clients comfortably track the movement of their goods without hassles. "It's an innovation that has greatly impacted the successes being recorded in the shipping and logistics industry today.
"Standpoint International Commercial Brokers LLC believes strongly in the power of technology and the role it plays in transforming businesses. We are seriously and passionately leveraging on the emerging technologies in our business space to promote what we do and ensure that our clients get the maximum satisfaction they expect before contracting us," Okorie noted.
The Chief Executive Officer also disclosed that Standpoint International Commercial Brokers LLC have also expanded into Real Estate business, visa procurement and hotel reservation for customers coming to the United Arab Emirates either for business or holidays.
"It is the same technology we have deployed in our other business concerns like Real Estate, Visa Procurement and Hotel Reservations. We have successfully been dealing with our clients on a virtual platform across continents and countries. We've not had any issues with our clients while adopting technology in our transactions with them. Yet, above all, we have solidly stood on the tripod of integrity, honesty and trust to deliver good services to our customers," he said.
Founded in 2014, Standpoint International Commercial Brokers LLC according to Okorie is planning to open offices at 5 African countries including Kenya, Ghana, Cameroon, South Africa and Angola because of the massive volume of jobs coming to the company from those countries. Only recently, it opened its China office.
On where it will be in the next five years, Okorie said that going by the rate at which the company is going, Standpoint International Commercial Brokers LLC will be among the Top 5 leading Cargo, Shipping & Logistics companies in the world, competing with the very best across the globe.
"In 2017, we established our Nigerian branch and we have commenced foodstuff exportation from Africa to UAE and we have a plan too, that in the next 5 years, we will cover the whole Middle East in terms of helping Africans import and export their goods to that region.
"Though we are a young company, we have brought our professionalism and expertise in our various business interests. And that is why we are experiencing such a massive and exponential growth," Chief Okorie stated.