HP Launches New PCs To Boost Productivity For Nigerian Business Users, Others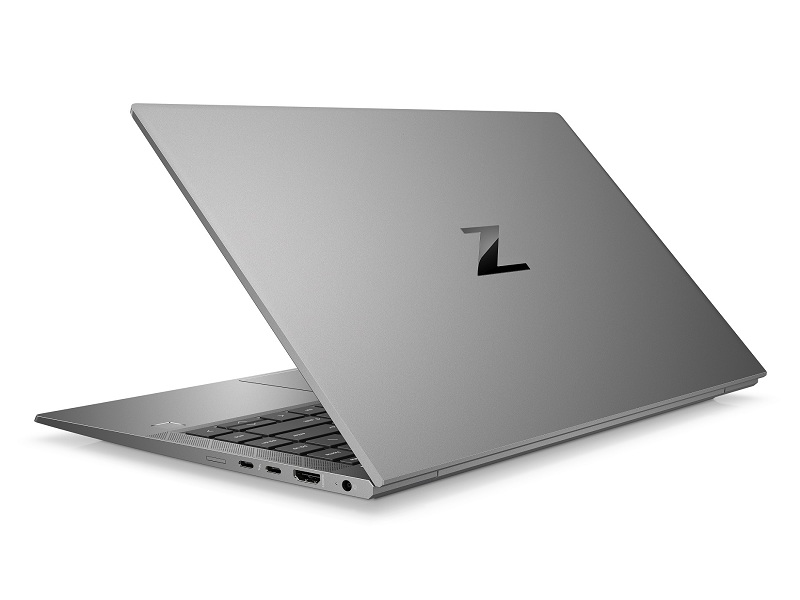 HP has announced new additions to its Personal Systems portfolio to help people stay connected, engaged, and productive.
The latest products include the EliteBook 800 Series PCs, ZBook Firefly 14, and ZBook Firefly 15 which feature new capabilities that allow business users, IT teams, and creators to stay connected and work virtually anywhere at the highest connection speeds possible with gigabit data rate Wi-Fi 6, 4G LTE or 5G.
All come with new AI-based noise reduction which suppresses background noises and keyboard clicks during conference calls, while the HP QuickDrop helps users transfer photos, videos and files quickly and securely between an HP PC and phone.
Ifeyinwa Afe, Managing Director, HP Nigeria said the new HP PCs couldn't have come at a better time.
"With more than half of worldwide employees working from home, employees and IT teams are adjusting to the new ways people collaborate and create – whether at home, in the office, or other remote locations and our new products were developed with that in mind – to simplify their workflow," she said.
HP Elite PCs and HP Workstations are part of the world's most secure and manageable PCs, with newly embedded Tile capability allowing users (and IT) to easily locate the PCs whether nearby or far away.
The new PCs come with HP's new intrusion detection technology, HP Tamper Lock, which locks your PC if it has been physically opened or compromised and notifies the user.
HP Easy Clean, another unique feature, disables the touchscreen, keyboard, and clickpad at the touch of a button to clean without the need of powering off.
HP Sure View Reflect allows users to work discreetly, by showing a copper reflective finish when screen is viewed from the side.
Driving support for more environmentally conscious products, the PCs are part of the world's most sustainable PC portfolio and use ocean-bound plastics in the speaker enclosure, and the outer box packaging is 100% sustainably sourced.
The new premium HP EliteBook 800 G8 Series PCs are crafted for the discerning for business users and it teams with a lightweight and flexible design, and superb connection and collaboration for powerful business resiliency.
Powered by up to 11th Gen Intel Core processors, the devices are designed to meet the demands of mobility around the home, office, and everywhere in between.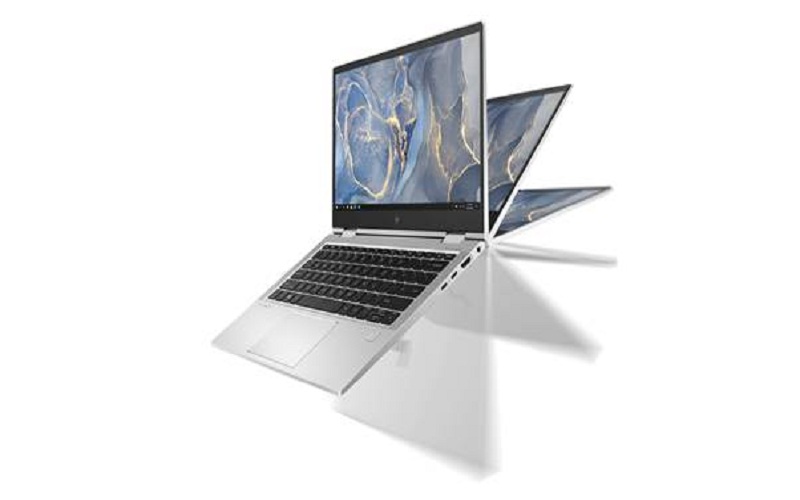 With the HP EliteBook 800 G8 Series, available with 13.3″, 14″, and 15.6″ diagonal screens, users get a powerful, highly secure, and durable laptop with a long battery life that keeps them connected and productive in any work setting.
The HP EliteBook 850 G8 has an NVIDIA® GeForce® MX450 discrete graphics option for ultimate performance.
Co-engineered with Intel, select configurations of the HP EliteBook 800 series have been tested and verified to meet standards for the Intel® Evo® Platform ensuring high-, responsiveness, battery life, fast charge and instant wake.
In addition, the HP EliteBook x360 830 G8 features a 360-degree hinge and 13.3" diagonal touchscreen display to adapt to the way users create, connect, and collaborate, and optional HP Rechargeable Active Pen G3 which features a proximity alert that notifies users if they leave the pen behind.
The new HP ZBook Firefly G8, available with a 14" and 15.6" diagonal screen, equips users on-the-go with the power and performance needed to design in 2D and review 3D iterations.
Built for extreme mobility starting at just 1.35kg, the ZBook 14 is the world's lightest mobile workstation with a colour-accurate display. It is engineered to take select high-end ZBook experiences into the mainstream while maintaining the thin, sleek design that is as light as a MacBook Pro 13."
Now today's technical and creative managers, STEAM students, and product designers can tap into pro-level performance with curated creator experiences like colour accuracy and ISV certifications, seamless collaboration with enhanced connectivity, and industry-leading security.
Additionally, the ZBook Studio and Create G7 will soon be available with Ubuntu 20.04 and data science tools preloaded to be productive on day one.
This means data scientists can start training models with their new PC immediately instead of spending time tracking down and installing all the required tools. This hardware and software solution set will allow data scientists to augment and accelerate their workflows with the flexibility and portability of a ZBook.
"Our continued collaboration with HP is all about giving users and IT departments peace of mind," said CJ Prober, CEO of Tile. "Tile comes pre-installed on these devices and is easily activated to ensure you never have to wonder where your laptop is."
"High-performance solutions that keep people connected and productive are essential for remote work," said Sandeep Gupte, senior director of Professional Visualization at NVIDIA. "NVIDIA T500 in the HP ZBook Firefly G8 will enable graphics-intensive work in an ultra-compact form factor, no matter the location," he said.
ALX Offers Software Engineering Skills To 50,000 Women Across Africa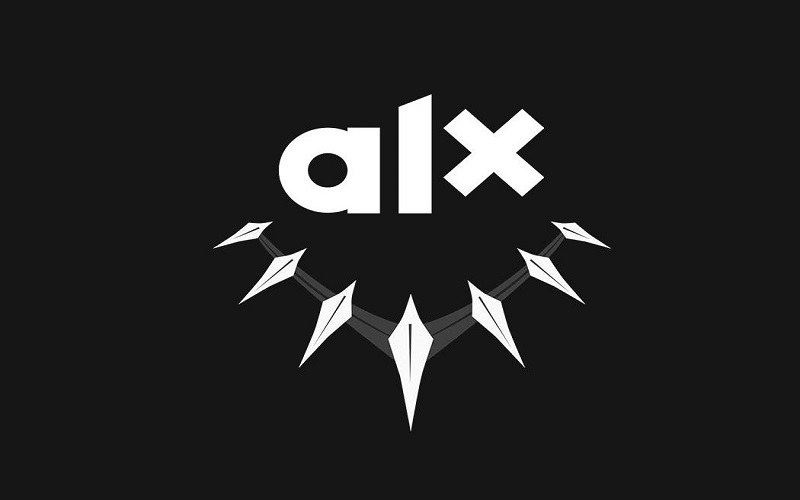 ALX, a leading global provider of training in the tech industry has its first dedicated Software Engineering cohort for women in Africa.
The cohort forms part of ALX's 'WomXn and Tech' initiative and is set to benefit up to 50,000 women across Africa.
The company says the initiative was inspired by the United Nations IWD theme of 'DigitALL: Innovation and technology for gender equality.'
ALX is showing its commitment to bridging the digital gender divide in Africa, increasing the representation of women in the technology sector and driving the participation of women to innovate and create solutions for a diverse world.
This cohort will provide a launchpad for women to grow their careers in one of the most exciting and in-demand fields in the world.
Part of African Leadership International (ALI), ALX is a leading technology training provider that offers world-class programmes to thousands of young people across Africa, equipping them with both the professional and technical skills that enable them to thrive in high-growth industries.
The statistics make for grim reading. Women comprise just 5% of global software engineers.
Considering that there are an estimated 690,000 software engineers in Africa, even applying the global average means that there is a significant gender divide that must be addressed.
It is through this female cohort that ALX will take the steps necessary to reduce this considerable disparity.
Thanks to its partnership with the Mastercard Foundation, ALX is offering sponsored placements to thousands of young women who meet the eligibility requirements for this programme.
"ALX knows that our collective future depends upon a female voice, a female brain, and her perspective in devising solutions for the world of tomorrow.
"Through 'WomXn and Tech', we are boldly proclaiming our call to action for women across the continent and the rest of the world to not just have a seat at the table, but to redesign the table.
"This 100% female software engineering cohort we are introducing helps to accomplish this," says Fred Swaniker, Founder and CEO of ALI.
The programme has been made possible following the recent acquisition by ALI of a leading Silicon Valley institution, Holberton Inc.
ALX is now one of the largest software engineering trainers in the world, which aligns with the organisation's mission to develop Africa's human capital at scale and enable women with best-in-class digital skills and excellence.
NITDA, UNICCON Sign MoU To Promote Indigenous Content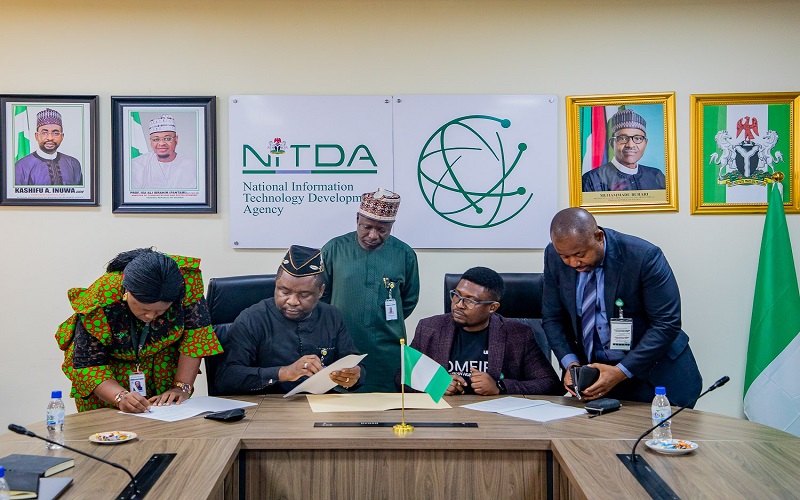 The Federal Government has taken a significant step towards promoting indigenous content in the country, with the signing of a Memorandum of Understanding (MoU) between the National Information Technology Development Agency (NITDA) and the UNICCON Group of Companies.
NITDA said this latest step aims to foster the development and growth of local content in the Nigerian technology industry.
Under the terms of the MoU, NITDA and UNICCON, a company that unveiled Africa's First Humanoid Robot, Omeife, will collaborate to develop and promote local content in Nigeria through various initiatives.
The initiatives include capacity building, skills development, and the creation of an enabling environment for local content producers and developers.
The partnership will also focus on supporting local startups and SMEs in the technology industry, providing them with access to funding, mentorship, and other forms of support that will enable them to grow and compete on a global scale.
Speaking during the formal signing, the Director General of NITDA, Kashifu Inuwa, represented by the Head of Legal Unit of the Agency, Barrister Emmanuel Edet, recounted that during the unveiling of "Omeife" last year December by the Vice President, Prof. Yemi Osinbajo, the Hon. Minister of Communications and Digital Economy, Prof. Isa Ali Ibrahim (Pantami), had urged NITDA to work with Uniccon Group on ways to commercialise Omeife.
"We plan to have an application that everyone can use to take advantage of Omeife. At NITDA, we have had the Learning Management System (LMS) for a long time, and it can be integrated into API provided by the UNICCON group, thereby extending our elements to take advantage of it," he said.
Inuwa stated that leveraging on Omeife (robot) will deepen the penetration of digital literacy across the country, providing a platform for shared knowledge in Pidgin, Igbo, Hausa, and Yoruba, adding that this will provide a framework and platform for exposure of Nigeria's indigenous content internationally.
"Our greatest dream is to nurture startups and companies that will occupy the global space and also be as competitive as possible for the growth of the economy.
"Digital Economy is a great alternative to oil, which serves as a means of income and an opportunity for us to compete because the entry-level is intellect and we have a lot of that across the country," the DG asserted.
The Chairman/CEO of UNICCON Group of Companies, Mr. Chuks Ekweme during his remarks commended the Minister of Communications and Digital Economy, Professor Isa Ali Ibrahim (Pantami), and the DG of NITDA for the policies and initiatives implemented towards the digital transformation of the country.
He assured that the UNICCON Group of Companies will support the government towards the actualisation of policies and initiatives, and do their best to contribute their quota towards the implementation drive for the growth of the country.
Ekweme emphasised the importance of the AI project in Africa, stating that statistics show that no African country can boast of having 60% AI by 2030, with most countries falling below this percentage.
"Therefore, the signing of the MoU is a crucial step towards bridging this gap and positioning Nigeria as a leader in AI development," he said.
Pantami Inaugurates Nigeria Startup Act Implementation Committee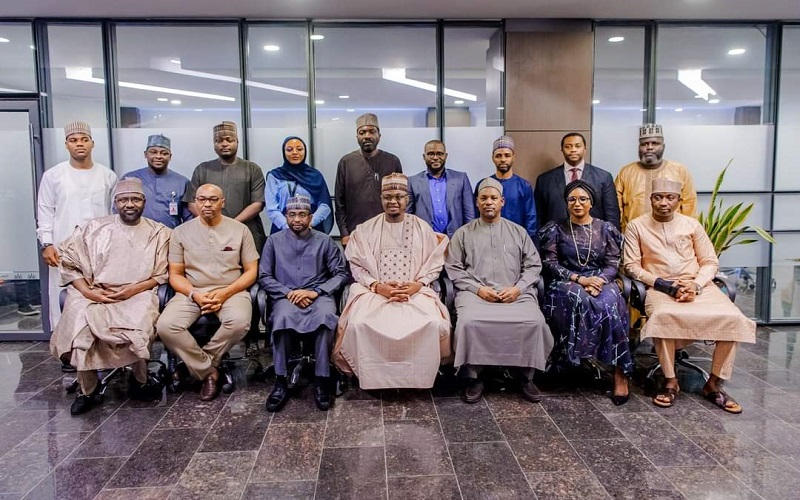 The Federal Government has inaugurated a 27-member committee to implement the Nigeria Startup Act 2023 (NSA). 
The inauguration is part of efforts at fostering the growth of the digital innovation and entrepreneurship ecosystem in the country and consolidating the achievements made by the Ministry of Communications and Digital Economy.
Minister of Communications and Digital Economy, Prof. Isa Ali Ibrahim (Pantami) inaugurated the committee on behalf of His Excellency, President Muhammadu Buhari in a hybrid event at the Digital Economy Complex, Mbora, Abuja.
Giving a historical overview of the journey so far from the conceptualization of the bill to its enactment into law by the President on 19th October 2022, the Minister stated that the Nigeria Startup Bill was first drafted and formulated in 2021 with inputs from relevant and critical stakeholders.
He stated that Ministries, Departments, and Agencies (MDAs) of government, private sectors, industry players, young innovators, and stakeholders from the academia were engaged in town hall meetings organised in the six geopolitical zones of the country with the purpose of collecting their inputs, constructive criticisms and recommendations to create a robust and credible document.
Describing the inauguration of the NSA implementation committee as a milestone achievement towards the attainment of a digital Nigeria, Pantami urged the committee members to coordinate operational plans and establish the baseline for the ecosystem in terms of digital innovation and entrepreneurship.
"In this implementation committee, we have brought together relevant stakeholders, some from government, some from the private sector, some from the ecosystem, some from the academia, some from legal institutions, and many more to come together and provide the leadership that is required for the technical implementation of this very important law," he stated.
While noting that economies globally are driven by technology, knowledge, digital innovation, and entrepreneurship, Pantami stated that priority and preference should be given to a knowledge-based economy rather than a resource-based economy in the country.
He further stated that countries like the United States of America, China, Japan, Germany, India, and the United Kingdom which are the major contributors to the global Gross Domestic Product of 101.6 trillion US dollars are leading economically because they give preference to a knowledge-based economy.
"According to statistics as of December 2022, digital enterprises are directly and indirectly contributing a minimum of 53 trillion US dollars to the global GDP. By implication, you can safely say that more than half of the global GDP depends on technology, digital innovation and digital entrepreneurship," he said.
"Today, digital entrepreneurship, digital innovation and knowledge-based activities are building the global economy and we need to invest in our youths that have innovative ideas," he added.
He further stated that Nigeria is blessed with so many talents and innovators and that young Nigerians have been making the country proud by winning prizes at global ICT events in UAE, Barcelona, the USA, and Saudi Arabia.
While emphatically stating that the NSA would consolidate the achievements of startups in the country by providing legal frameworks as well as technical and financial backing to further encourage them, the Minister said that "Today in the Act, there is a provision of supporting them financially. The government will set aside a minimum of 10 billion naira annually in addition to other sources of funding that have been captured in the law."
Prof. Pantami also noted that it will consolidate the achievements made thus far by the Ministry in terms of broadband penetration, 4G penetration, development of policies for digitalization, digital ID in Nigeria, and government revenue generation amongst others.
Announcing the Director General of the National Information Technology Development Agency (NITDA), Kashifu Inuwa as the secretary of the committee, the Minister urged all the members to expend their time, energy, knowledge and experience to support the ecosystem so as to reduce importation in the country and prioritise production.
Earlier, in his welcome address, Kashifu Inuwa appreciated all members of the committee for agreeing to contribute their expertise to the national assignment of implementing the NSA.
He stated that the committee is responsible for creating an enabling and sustainable environment for young and talented people to develop more profitable and innovative-driven enterprises for national development.
While noting that startups are critical drivers for economic growth, Inuwa asserted that implementing the NSA will be a game changer that will help create a legal and institutional framework to develop the Nigerian startup ecosystem.
"I wish to sincerely appreciate your acceptance to serve on this committee and I have no doubt that our collective expertise and experience will help us implement the NSA successfully," he concluded.