Ikpeazu Awards Full 5-Year Scholarship To Abia State-Born Electricity Transformer Innovator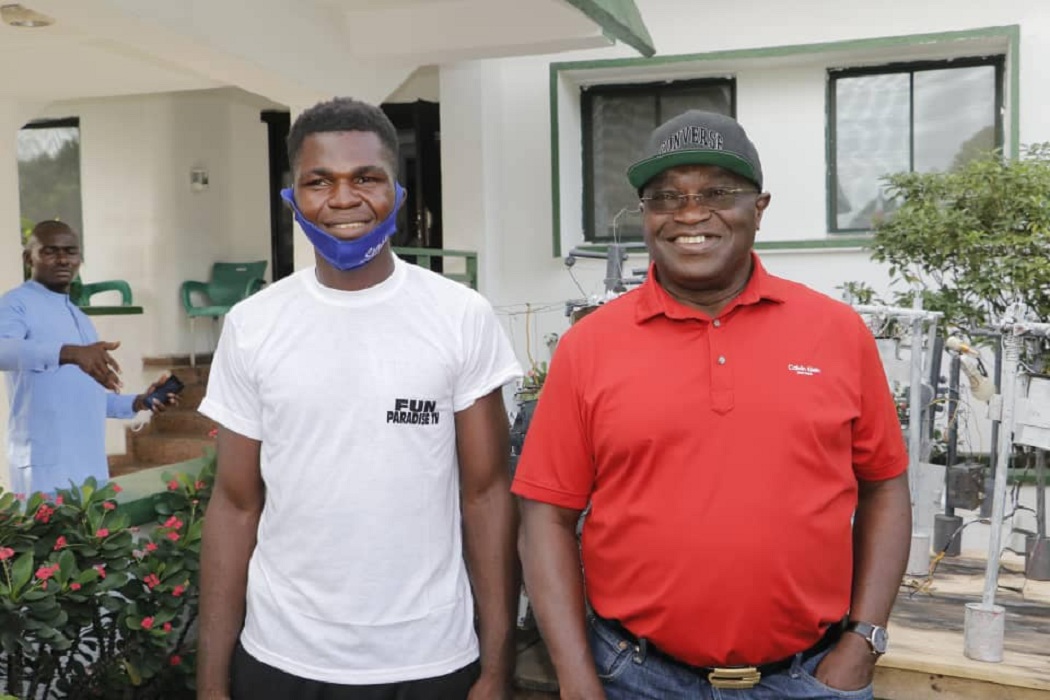 The Governor of Abia State, Dr Okezie Ikpeazu, has awarded 5 years full scholarship to Mr Solomon Ukoha who constructed an electricity substation with crude oil and other locally sourced materials.
Governor Ikpeazu disclosed this on Monday at the Government lodge in Aba while receiving the 24- year old Solomon, who hails from Amaekpu in Ohafia Local Government Area of the state.
Ikpeazu said the scholarship is for him to further his education in any tertiary institution of his choice.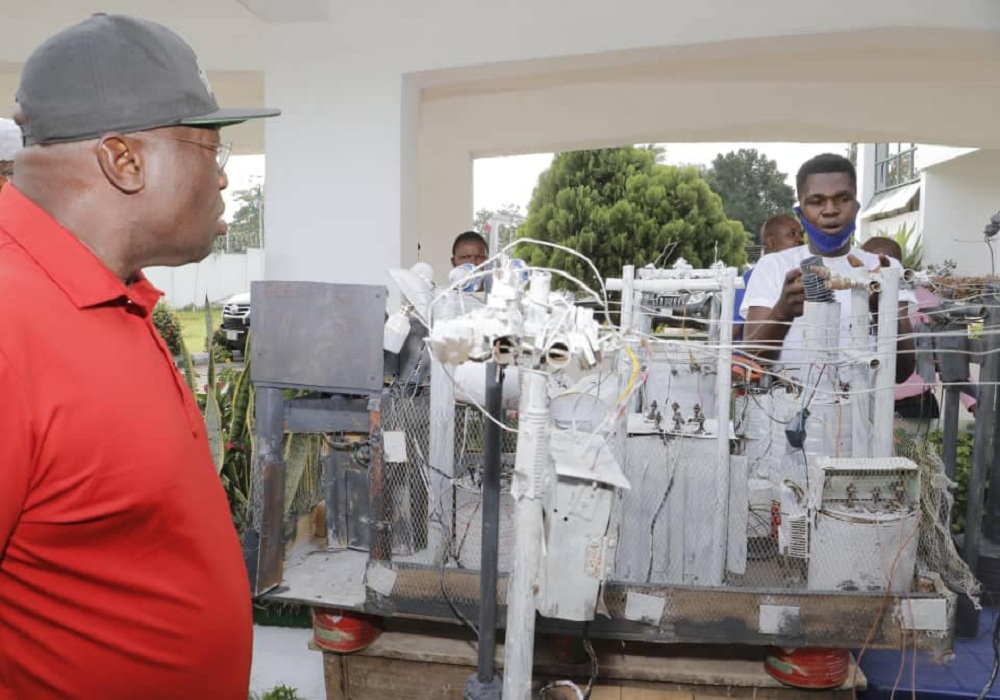 He expressed joy over the technical ingenuity exhibited by the young innovator noting that Abia State is blessed with youths who can compete favourably with their international counterparts in technical education if given the opportunity.
While explaining that power supply has been a major problem facing the country, Governor Ikpeazu noted that this has impacted negatively on economic growth and industrialization especially in the shoe, leather and garments sub-sectors for which Aba is well known.
Ikpeazu encouraged Solomon to train some other youths and impart some knowledge to them for the greater benefit of society.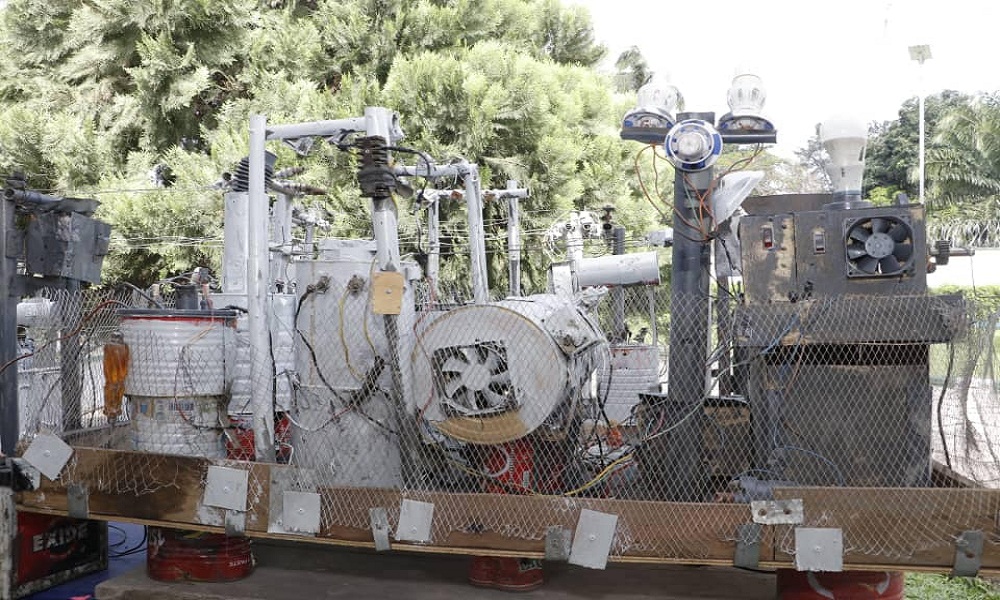 He encouraged the innovator to build a more presentable prototype of the substation to enable it to compete in external exhibitions revealing that the scholarship covers his tuition fee and accommodation immediately after he gets admission.
While showcasing his innovation to the governor, Solomon Ukoha who said he has completed his secondary school education without any hope of going to the university due to financial challenges revealed that he got inspiration from God.
He appealed to the state governor to assist him further his education, a step he said would help him greatly in fulfilling his ambition while at the same time, expressing his readiness to teach other youths as advised by the governor.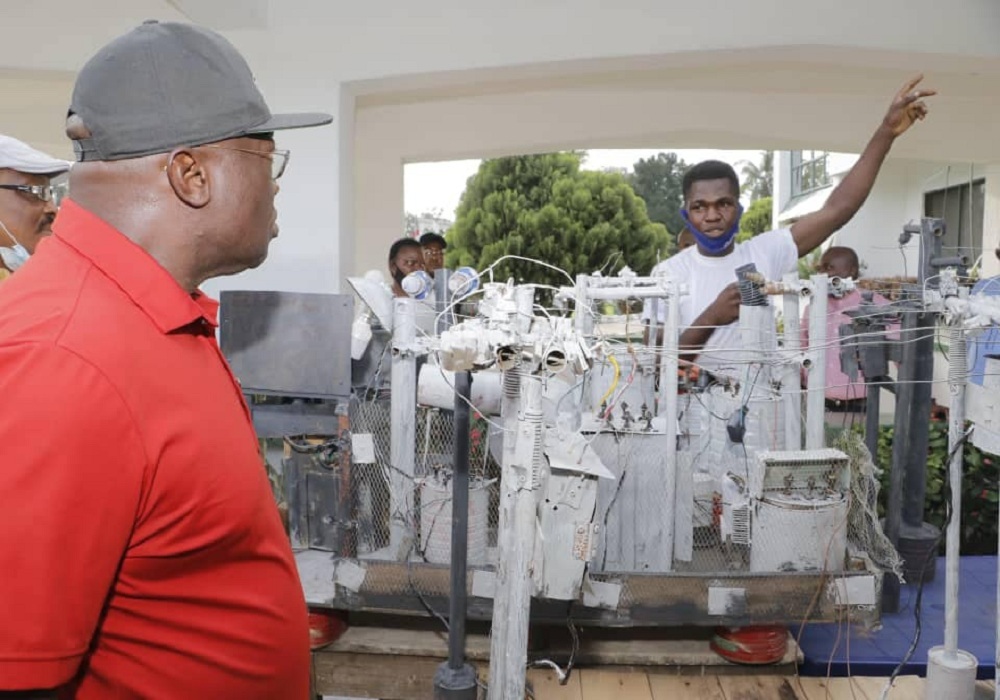 He made a demo of the trial substation before the Governor.
DigitalTimesNG recalls that Mr Solomon Ukoha's video went viral on social media last week.
Google Offers Scholarship For Android, Cloud Development Across Africa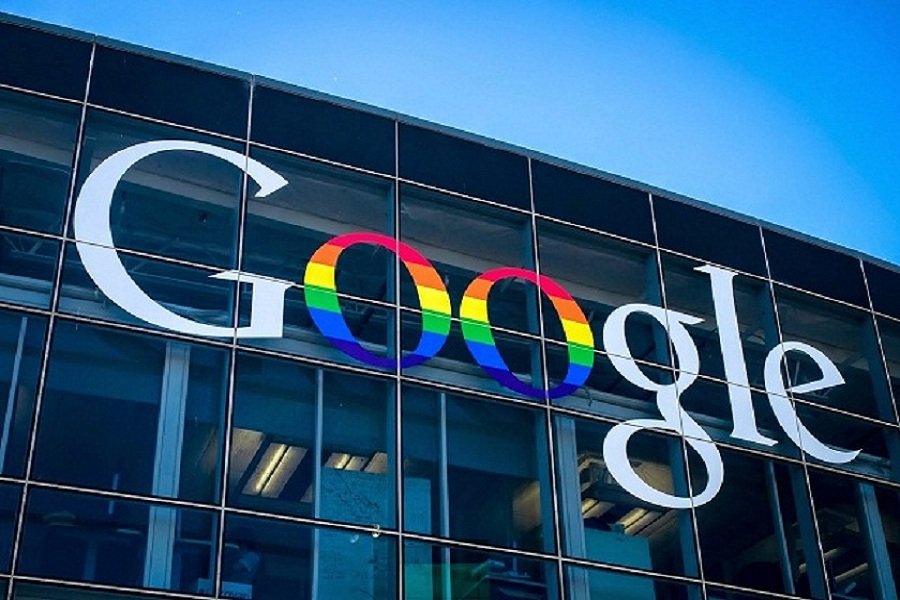 Google has announced a new programme to offer new scholarships for Android, Web and Google Cloud development to developers across Africa.
The programme will be offered in partnership with tech talent companies Pluralsight and Andela.
A total of 40,000 scholarships will be offered to developers spread across Mobile and Cloud development tracks and, at the end of the training, the top 1,000 students will earn a full scholarship to certify in Android or Cloud development.
Google made this announcement at a virtual event that was held last Friday. The company was hosting stakeholders in Africa's tech ecosystem to review trends unfolding throughout the internet economy, paying special attention to the support of developers and startups in Africa.
At the event, Google also announced the continuation of its Google for Startups Accelerator Africa programme.
Applications for the Class 6 Google for the programme, a three-month programme that is slated to start on 21 June 2021, will be open until 14 May 2021.
The online programme (which includes 3 intensive virtual training bootcamps, mentorship and Google product support) is open to applications from 17 countries across Africa, including Egypt, Ethiopia, Ghana, Kenya, Nigeria, Senegal, South Africa, Tanzania, Tunisia, Uganda and Zimbabwe.
The aim is to support the advancement of the startups through their crucial growth phases.
Last year, due to the COVID-19 pandemic, the first virtual class of Google for Startups Accelerator kicked off with 20 startups from seven countries undergoing a 12-week virtual journey to redefine their offering while receiving mentoring and attending workshops.
''We are excited to continue our journey with African startup and developer communities because we believe that Africa's startup ecosystem is a key driver of economic growth on the continent,'' the company said in a blog post.
SystemSpecs Names 2021 Children's Day Essay Competition Judges, Extends Deadline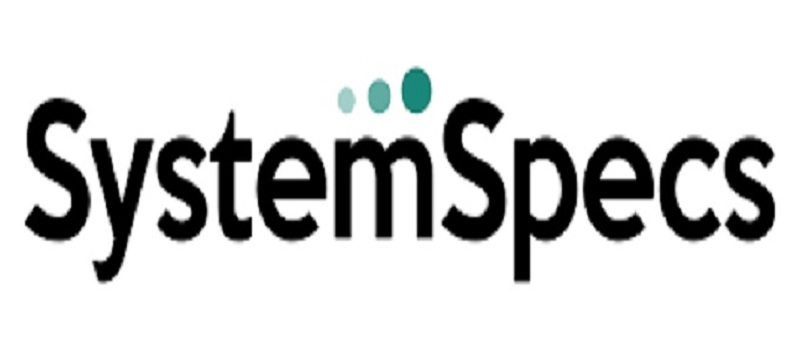 Africa's leading financial and human capital technology powerhouse, SystemSpecs, has revealed the list of inspiring personalities who will serve as judges in this year's edition of its annual Children's Day Essay Competition.
They include Bayo Adekanmbi, MTN Nigeria's Chief Transformation Officer; Jumoke Lawoyin, techpreneur and Chief Executive Officer at Lucy.ng; and Emeka Okoye, Chief Semantic Architect and Knowledge Engineer at Cymantiks Nigeria.
The submission of entries into the essay competition has been extended till April 30th, 2021 in response to requests by schools and students affected by the irregular school terms regime across Nigeria to enable them to participate in the competition.
Meanwhile, other judges appointed to the evaluation panel are Wale Fatade, accomplished journalist and country commissioning editor at The Conversation; Chukwuemeka Fred Agbata Jnr., technology entrepreneur, business coach and returning judge of the competition; Jide Ayegbusi, a social entrepreneur and founder of the tech-led education-focused platform, Edusko; and Funmi Oyatogun, celebrated travel experience, creator and environment crusader.
"At SystemSpecs, we are convinced that a strong technology foundation is necessary to reposition Nigeria to compete favourably in the comity of nations and thrive in contemporary times.
"Through our Children's Day Essay Competition, we seek to stimulate young Nigerians to become more technologically aware and better positioned to creatively apply technology as a natural response to everyday challenges around them," said 'Deremi Atanda, an Executive Director at SystemSpecs.
Bayo Adekanmbi, the Chief Transformation Officer of MTN Nigeria, also doubles as the convener of Data Science Nigeria, a non-profit that seeks to build a local AI-led ecosystem that will position Nigeria as a global outsourcing hub for Big Data projects.
At MTN, he leads the team that proactively introduces specific measures to help accelerate the company's business performance and innovations. Before then, he was the firms' Chief Marketing and Strategy Officer.
A lawyer by training and a tech entrepreneur, Jumoke Lawoyin is the co-founder and Chief Executive Officer of Lucy.ng, arguably Nigeria's largest online gift store. She is a graduate of the University of Ibadan and the University of London.
At Lucy.ng, she combines her cherished experiences in procurement, research, business development, management, and critical thinking to drive the day-to-day operations of a business that powers the gift procurement needs of a large number of organisations in corporate Nigeria.
Emeka Okoye is the Chief Semantic Architect and Knowledge Engineer at Cymantiks Nigeria. He helps governments, private organisations and cities become smarter by using semantic technology to harness their data and information assets through contextual data modelling, knowledge representation and ontology engineering to exploit the opportunities possessed by data, AI and analytics for digital transformation.
Other judges on the evaluation panel are from various walks of life including technology, security, law, media, and the arts.
They are financial and tech journalist, Abubakar Idris; media consultant and author, Ayodele Arowosegbe; co-founder of LeedsNG, Dr. Hafis Bello; tech content provider of repute and returning judge of the competition, Ifeoluwa Ogunfuwa; UK-based IT Governance, risk and control advisor, Dewale Otolorin; health law and bioethics enthusiast, Olo Egbokhare; and Chief Communications Consultant at The Comms Avenue, Adedoyin Jaiyesinmi.
It is the duty of the distinguished panel of judges to evaluate and select winning entries for the top prizes in the junior and senior categories of the competition and bring to national consciousness and recommend implementation options of the bright ideas espoused by participants from across the country.
SystemSpecs, the organiser of the annual competition, is the 29-year-old software giant known for its innovative payment solution – Remita, payroll and HR solution – HumanManager, and Paylink – an e-commerce platform for SMEs, non-profits, and individuals.
Winners of the 2021 edition of the SystemSpecs Children's Day Essay Competition will be announced on Children's Day, May 27, 2021.
NITDA Opens Entries For World Creativity And Innovation Day 2021 Innovation Challenge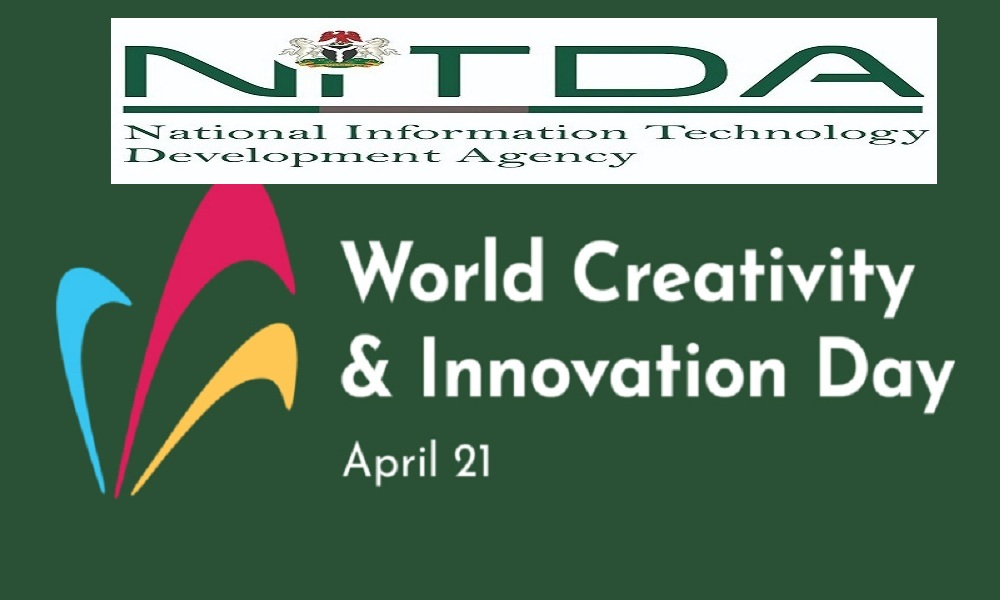 As part of the activities marking the United Nations' World Creativity and Innovation Day 2021, the National Information Technology Development Agency (NITDA) is organizing an Innovation Challenge with the theme "Inspiring Creativity and Innovation in the Nigerian Digital Economy" to harness innovative and impactful solutions for the development of a vibrant digital economy.
The World Creativity and Innovation Day is a global UN day celebrated to raise awareness around the importance of creativity and innovation in problem-solving with respect to advancing the UN Sustainable Development Goals (SDGs) also known as the "global goals".
The Agency is, therefore, calling on all Nigerians with innovative and impactful working solutions to make entries for the Innovation Challenge.
NITDA said in a statement on Monday morning and signed by its Head, Corporate Affairs and External Relations, Mrs. Hadiza Umar that solutions will be evaluated based on job and wealth creation potential, originality, marketability, scalability and inclusiveness.
According to her, successful entries will have an opportunity to present their solutions to the Tech Industry Stakeholders.
The statement further revealed that the submission of entries will be via: http://bit.ly/NITDA21WCID, while the portal will be opened from Monday, April 12, 2021, till April 17, 2021.
Entries will be evaluated and assessed by April 19, 2021, and successful ones will be required to do a 5-minute live pitch on Wednesday, April 21, 2021.
Interested participants are advised to contact Adaora Uzochukwu on auzochukwu@nitda.gov.ng for further enquiries.