INTERVIEW: In CWG Plc, We've Seen The Future And Opportunities In Post-COVID-19 Era- Adeyipo
Chief Executive Officer of CWG Plc, MR. ADEWALE ADEYIPO believes that though the negativity in the COVID-19 pandemic seems to have beclouded its potentials and treasures, the multiple award-winning ICT solutions provider has seen the avalanche of opportunities therein and had already deployed resources to reap the benefits.
In the following interview, via Zoom, he talks about the impact of COVID-19 on businesses, the future of work in the post-pandemic era, and how CWG Plc has been coping with the challenges posed by the pandemic…….
What are your thoughts about Covid-19 in the last five months?
COVID-19 has taught us some lessons we could not have learnt ordinarily. In the last five months, we have suddenly realized that the gap between the rich and the poor, the educated and non-educated is not extensive. We have realized that life and survival seem to be the only constant entities. The pandemic has exposed the terrible state of infrastructure in our country.
This is the time for us to look inward and face our challenges; fix our health sector and other amenities. I believe we are not cursed but only need to be deliberate and determine to make a change. We have the capacity and competence to make that change, which is already evident in the many great works Nigerians are doing all over the world.
There was an article I wrote last year, which dwelt more on digital change. In that article, I stated that Nigeria needed to address the consumer mentality that stops us from creating and reproducing. COVID-19 has presented us with an opportunity to look inward and create wealth for ourselves.
How are you coordinating activities and the staff at CWG since the onset of the pandemic and its effects? 
At CWG, our engagements and activities are almost seamless and I can say it has been more effective than what we forecasted at the beginning of this pandemic. Sometime last year, we introduced what we called 'Work from Home Initiative', which was a response to a survey we conducted on staff engagement.
Our people opted to work from home two days a month so, we started it the first quarter of last year. That has helped us a lot during this pandemic period because we have previously conducted a trial and know how to manage people in a situation like this.
I am presently in the office with a few staff. Communication is key in this our business, so we regularly communicate with them on critical revenue lines that must not suffer. This is the time you bring out the entrepreneurship spirit in everyone, so they can make maximum impacts. Responsibility and accountability are the keywords in times like this.
We have activated our remote system and I can confirm to you that with the processes and the robust systems we have, these have helped us to be able to deliver to our customers.
Is there a way we can quantify the damages that have been done to our economy, especially the ICT sector since the pandemic?
From an organizational perspective, the damage could be in two major areas; the first damage for me is to ask the question: what are those things we believe are the status quo and now we suddenly realized we were wrong?
At CWG, we refer to the staff as the lifeline of our organization, but the virtual process we have adopted now is largely impacting on our inclusiveness, which is met to deliver the growth and vision of CWG. We wanted that everyday interaction with our people. Not meeting my colleagues physically in the last four months due to the pandemic for me has not been very good. 
A lot of businesses in Nigeria, even in the ICT sector, will cease to exist post-COVID-19 because they cannot put their act together. They refused to make changes in their operations when they had the opportunity to do so, probably because the way they were doing the business was working for them and did not see the need to. I am a strong advocate of SMEs, which I believe is a big driver of any economy.
However, SMEs in Nigeria and other emerging countries have a slow adoption of technology, which has affected their growth. Organizations without processes and laid down procedures on how they go about their business might struggle. An organisation without strong leadership might struggle and the impact of these, I believe we will see in the next three months.
On assumption of office as the CEO of CWG PLC, you disclosed you are coming with five strategic pillars, which are Growth, Dividend, Brands, Liquidity and Profit. How well have you gone with these pillars?
These pillars have created an essential guide on what we do and how we do it. We evaluate every decision and determine what will be the contribution of the decision on any of these pillars. These pillars have enabled us to create some focus and clarity. It has given us insights on what we need to take seriously and what we need to stop doing. With these pillars, we measure the success or otherwise of our company.
To answer your question directly, the five pillars we brought at the beginning of this administration are Growth, Profit, Liquidity, Brands and Dividend. Our 2019 report was released earlier where it reported growth with net revenue of over N10billion, which is over 23 per cent higher than 2018. We also have a gross profit of about 25 per cent; this is still talking more to profit and growth.
These growths in revenue are as a result of new services and partnership we procured in 2019. Also, we recorded these growths with a reduced OPEX of 17 per cent in 2019 over 2018. So, we have an achievement of 28 per cent in revenue and 25 per cent in gross profit, but with a reduced operating expense. That is the level of focus we have delivered with the five pillars we created.
If you also want to go to some certain deliverables then, we can begin to talk of our BillnPay (Bills presentment & payments) platform, which is an app of CWG 2.0. On BillnPay last year, we recorded a transaction volume of over N12 billion, which is a major chunk of over 3000 per cent of what we had in 2018, 2017 and 2016 combined. So, I can tell you that the underlining principles that have kept us focused are these five pillars. 
What is the future of work considering the emergence of COVID-19, which was never expected?
After the federal government announced the easing of the lockdown, we at CWG carried out an overall assessment of the situation. As an organization, we decided to observe a partial resumption of some of our essential services. We created customer segregation, which allows us to know and categorise all our engagements and availability based on the customers' need.
Based on this, I can assure you that at CWG, our over 700 employees would not fully resume at the office all at once. We will not do that. That era is gone and I think it is gone for good. As an organization, we have been able to build the readiness for us to harness the impossibility and of course, leverage on the track records that we have built and our urge to deliver value to our customers.
If you carefully observe, you will discover the negativity in this pandemic have beclouded the potentials and treasures in it. But in CWG, we have seen the future and the opportunities in post-COVID-19 and we have already deployed resources to take the benefits. I also believe most other organisations are looking at their processes and how to get things back working.
So when people say after COVID-19, things will get back to normal, I think there will be nothing like that. People have to act now.
There Are 5 Areas Of Significant Opportunities For Players In The Financial Services Sector In 2023- FirstBank CEO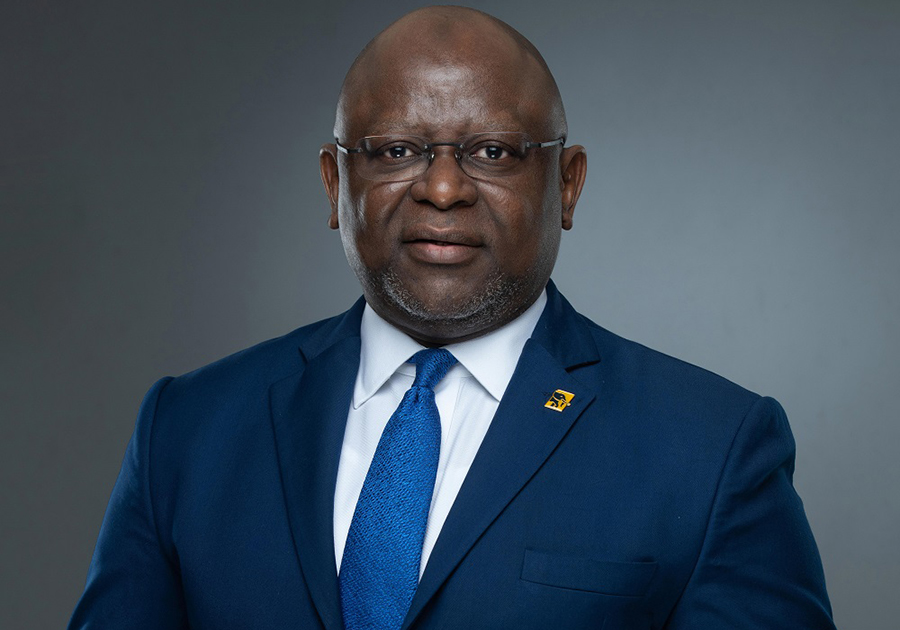 Managing Director/Chief Executive Officer of First Bank Nigeria Limited, Dr. Adesola Adeduntan, in the following interview reviewed the performance of the global economy in 2022 and advised businesses and their bankers to approach 2023 with a partnership mindset to ensure that a win-win outcome is achieved despite the anticipated macroeconomic challenges. Excerpts:
What are your forecasts and anticipations for the global economy in 2023?
I would like to start by noting that 2022 was indeed a turbulent year for the global economy. In 2022, the global economy witnessed record-high inflation rates with the attendant high cost of living across several economies.
The elevated inflationary rates were attributed to the aftereffects of the Covid-19 pandemic as well as the Russian-Ukraine crisis. In its last World Economic Outlook report, the IMF projected a 2.7 per cent global growth rate in 2023, lower than the 3.2 per cent in 2022.
The 2023 projection will be the weakest global growth profile since 2001 except for the global financial crisis year and the acute phase of the Covid-19 pandemic in 2020. In my view, in 2023, we will likely witness slower growth across several global economies due to lingering trade tensions as the impact of the Russia-Ukraine crisis will still weigh heavily on global trade flows.
However, we may witness a decline in commodity prices as more import-dependent countries explore alternative sourcing options for these commodities. Inflationary pressures will however reduce as the impact of rising monetary policy rates continues to yield expected outcomes.
The removal of COVID-19 restrictions in China should lead to a boost in global economic output. Oil prices are expected to remain largely elevated as tensions between Russia and Ukraine linger, so energy prices will remain high. The transition to other sustainable forms of energy may also be accelerated by the prolonged crisis.
Given the tepid growth associated with the global economy in 2022, developing countries have been having difficulties in refinancing their foreign debt, do you see a gloomy impact on the economies of the developing countries in 2023 as a result?
With slowing growth and elevated inflation rates, the sustainability of foreign debts, especially for developing nations, is likely to call for a re-evaluation by lenders given the increased likelihood of default.
When this is juxtaposed with the higher interest rate environment at which these debts are likely to be refinanced, you will observe a scenario where further strain is exerted on the debt repayment capacity of these economies. However, this situation does not necessarily translate to automatic economic doom for developing nations.
The actual impact on each developing economy will depend on the economy's level of fiscal discipline and revenue-generating capacity. Developing nations who are able, in the short term, to increase revenues either from taxes or sale/refinancing of idle/sub-optimal assets will be able to negotiate reasonable refinancing terms from lenders and prevent further economic turmoil.
Nonetheless, all concerned nations need to take the issue of debt sustainability more seriously by limiting fiscal wastages, reducing inefficiencies, growing revenues, and aggressively working down unsustainable debt-to-GDP levels that may worsen the impacts of external shocks.
Do you think that the corporate default and NPL would increase in 2023 due to the current economic headwinds?
Expectedly, the rising cost of debt and contracting demand will exacerbate the challenges that businesses will face in 2023, particularly for players operating in small-margin sectors of the economy. Locally, the surging inflation rate is sure to reduce the disposable income of most consumers and demand for non-essential goods and services may dip.
To prevent rising non-performing loans (NPLs), businesses and their bankers will have to collaborate more and ensure the timely flow of information to prevent surprises. Banks on their part will have to improve monitoring of their loan portfolio to quickly identify early warning signals for attention before a full-scale loan deterioration.
Overall, businesses and their bankers must approach 2023 with a partnership mindset to ensure that a win-win outcome is achieved despite the anticipated macroeconomic challenges.
With the tightening financial conditions which have partly led to slow global economic growth, what opportunities do you think exist in 2023 for players in the financial services industry?
Despite the expected macroeconomic challenges in 2023, there are also emerging business and revenue opportunities that can be exploited by discerning players in the financial services industry. Specifically, the following areas will provide significant opportunities to players in the financial services industry:
Payments: The Central Bank of Nigeria's renewed drive for cashless policy has provided an opportunity for players in the financial services industry to enhance existing digital product offerings and create more attractive product offerings that will further reduce friction in the payment process. This will help to reduce the financial exclusion gap, increase fees and commission revenues, and improve the overall viability and stability of the financial system.
Digital Security: Increasing adoption of digital payment platforms will necessitate increased requirements for the security of payment channels. Thus, opportunities exist for players in the financial services industry to leverage robotics and artificial intelligence to improve security protocols on digital payment channels.
M & A Opportunities: With the anticipated pressures on earnings, opportunities exist for big and liquid players to gain additional scale and market share through the outright acquisition of fringe players with the right strategic fit. There is also an opportunity for two or more small and/or medium size players to merge their operations/businesses to obtain scale advantage.
Partnerships across Segments: The growing number of Fintechs and licensed Payment Service Banks also presents an opportunity for improved partnerships across various categories of players in the financial services industry for both mutual and industry-wide benefits.
Consumer Lending: Tightening the financial conditions of the average household will create opportunities for consumer loans in several variants such as buy-now-pay-later (BNPL), salary advance, consumer asset finance, etc. The industry is already witnessing a rising trend in the creation of digital consumer loan product offerings. This is likely to intensify in 2023.
What are the key events that will shape the 2023 domestic economic outlook and how strategically positioned is FirstBank to manage the challenges and opportunities?
Three key events will shape the 2023 macroeconomic outlook of Nigeria: The outcome of the 2023 general elections and peaceful political power transition; the government's ability to curb crude oil theft and increase production to meet the OPEC quota; and the successful removal of petrol subsidy.
For us at FirstBank, we are strategically positioned to take advantage of and harness the opportunities that the three key events will bring as well as successfully ride the waves of any challenges that may arise.
For over 128 years, FirstBank has built the capabilities and competencies required to succeed and thrive in any macroeconomic situation. As a Bank, our belief and commitment to the domestic economy is unwavering – FirstBank is truly woven into the fabric of society.
How will you define the trends we saw in the banking sector landscape in 2022?
2022 was quite an eventful year and some visible trends emerged. I would like to classify the trends as follows:
Financial System Trends: The Monetary Policy Committee (MPC) raised the monetary policy rate and the cash reserve ratio, cumulatively, by 500 basis points to 16.5 per cent and 32.5 per cent, respectively as a way of enforcing liquidity tightening measures to curb rising inflation. In the same vein, the interest rate on savings accounts was restored to the pre-pandemic levels of 30% of MPR within the year thereby increasing the interest expense profile of banks.
In addition, the paucity of foreign exchange exerted considerable pressure on banks' foreign currency (FCY) trade lines in the course of the year, forcing banks to explore alternative ways to meet customers' foreign currency needs, including a deliberate focus on supporting and promoting non-oil export businesses and transactions.
Technological Trends: The banking sector witnessed an increase in technological innovations, as the industry strived to meet the ever-evolving customer needs. In Nigeria, FirstBank was at the forefront of the technological trend, as we successfully launched a Digital Experience Center, a fully automated branch to meet our customer needs, while providing a unique and wholesome experience.
FirstBank also launched a robotics process automation initiative, FirstRobotics, that uses artificial intelligence and machine learning to handle high-volume transactions The industry also witnessed increasing collaboration of banks and fintech in 2022; enhanced digital product offerings, especially the rise in digital loans and advances; and an overall increase in acceptance of digital product offerings by banks and other financial services players.
Customer Trends: In 2022, we witnessed an increasing shift in emphasis from consumer banking to lifestyle banking in a bid to capture more of the customer's journey. This shift has been hugely supported by technology as customer trends can now be easily identified, and new product offerings developed to meet customer needs. The emigration trend witnessed in the past year also led to a boost in the industry's diaspora customer base, leading to an increased focus on meeting the needs of this peculiar customer segment.
Employee Trends: The banking industry, probably like any other industry in Nigeria, has seen significant attrition in the number of employees due to increased relocation to other countries (popularly known as Japa) in 2022. This has impacted the industry's skill base and execution capabilities, especially in critical areas of the industry. While this may be a national challenge, more creative ways must be explored to retain scarce talents for national development.
The Central Bank of Nigeria and the Federal Government have set a target of 95 per cent financial inclusion by 2024, how realistic is this target and what role will First Bank be playing to support the government achieve this target?
Financial inclusion is usually seen as the gateway to economic prosperity as it signals the first step in the journey to financial freedom. In 2012, the Central Bank of Nigeria (CBN) unveiled its National Financial Inclusion Strategy with the principal goal of reducing the nation's financial exclusion rate to 20 per cent of the adult population by 2020.
Although this goal was not achieved (as the financial exclusion rate stood at 35.9 per cent at the end of that period), the nation had nonetheless made giant strides in raising financial inclusion levels from that take-off point. As such, while the CBN's revised target of a 95 per cent financial inclusion rate by 2024 may be audacious, it is achievable given the level of financial awareness that has already been created in previous years which has raised financial literacy among the average citizenry.
In addition, in view of the additional investments and infrastructural base that is available in the country, more mileage can be made now than ever before. It should also be noted that the Central Bank of Nigeria has been deliberate in pursuing its financial inclusion agenda through the licensing of several players/operators in the financial services industry, including fintechs, mobile money operators, Payment Service Banks (PSBs), Microfinance Banks/institutions, new deposit money banks (DMBs), etc. As such, several players are making various attempts at solving the same problem which will significantly increase the likelihood of success.
As the foremost financial institution in Nigeria, FirstBank has always collaborated with the Central Bank and the Nigerian government to push several national initiatives, particularly as it relates to the financial services industry. Specifically, FirstBank's Firstmonie Agent Network is fully aligned with improving financial inclusion in Nigeria. With over 196,000 agents spread across 772 Local Government Areas (LGAs) in Nigeria and many of the agents operating from 512 LGAs without a FirstBank branch, the Bank has been a clear partner to the Central Bank of Nigeria in improving financial inclusion in the country.
FirstBank's USSD (*894#) product, which is demographically positioned for the unbanked, has over 14 million users with more than 261 million unique transactions, worth over NGN1.1 trillion processed on the platform. FirstBank has been at the forefront of increasing financial inclusion in Nigeria and will continue to play its part until every adult in Nigeria is adequately banked.
What is your take on two recent policies of the CBN – the naira redesign and the cash withdrawal limits?
The CBN as the apex regulator of the financial services industry has overall responsibility to ensure the soundness of the nation's financial systems. In discharging this responsibility, it develops policies that are meant to strengthen the monetary environment and stimulate further economic development of the country – the recent naira redesign and cash withdrawal limits policies are part of its core mandate.
As noted by the CBN, the naira redesign will improve both the integrity of the local legal tender and the efficiency of its supply, thus addressing a situation where 80 per cent of the currency in circulation is outside the banking system. To aid its implementation, the CBN has also suspended charges on cash deposits to encourage everyone to deposit old naira notes in the Banks. The new N200, N500 & N1000 notes which came into circulation on 15th December 2022 will co-exist with the old notes until 31st January 2023 when the old notes will cease to be legal tender in Nigeria.
Similarly, the cash withdrawal policy which will limit weekly cash withdrawals by individuals and companies to N500,000.00 and N5,000,000.00 respectively is expected to accelerate Nigeria's transition to a digital economy. The policy which comes into effect from January 9, 2023, will present the added advantage of bringing more people into the banking system thus improving financial inclusion. At FirstBank, we view both policies as business enablers with bright prospects and we are poised to take maximum advantage of the opportunities they bring to improve our service offerings and the overall experience of our customers.
FirstBank has a lot of Firstmonie agents scattered around the country, how will the cash withdrawal limit affect their operations?
As of November 2022, FirstBank has over 196,000 Firstmonie agents spread across 772 Local Government Areas (LGAs) in Nigeria. These agents have also processed over 1.16 billion transactions valued at N26.52 trillion. About 45 per cent of our Firstmonie Agent network is in rural areas, 18 per cent is located in semi-urban areas and only 37 per cent is in urban areas.
Beyond Cash-in-Cash-Out (CICO) transactions, these agents also render other services such as account opening, airtime purchase, bill payment, government-revenue collection, transfer and disbursement, mobile money (wallet creations, deposits, withdrawals), bank verification number (BVN) enrollment and other non-bank ecosystem value-added support services, in line with CBN's guideline for Mobile Money and Agent Banking businesses. These services have helped to bring banking services closer to local communities thereby empowering them and facilitating their economic development.
Through Firstmonie, FirstBank provides convenient low-cost financial access for millions of Nigerians in rural areas. Therefore, given the spread of our agent banking network and the scope of services they offer, the cash withdrawal limit is not likely to have an adverse effect on their operations.  In reality, we see it as an enabler that will bring more people into the banking system. The new cash withdrawal limit will help to drive the penetration and uptake of digital/mobile wallet offerings in the industry.
FBN Holdings doubled its Q3 2022 profit to N105 billion and the performance by the bank was the major contributor, can you take us through the drivers of the impressive Q3 result?
FirstBank's Q3 2022 results reflect the robustness of our business model and go-to-market approach even in a challenging business and operating environment. The impressive profitability performance was driven by the resilient execution of our strategy and transformation program.
Specifically, FirstBank delivered a 42.4 per cent year-on-year (YoY) increase in interest income on the back of yield optimisation on existing assets and the addition of about N700 billion to the risk asset portfolio. Also, the bank recorded a decent 6.8 per cent growth in fees and commissions within the period driven by significant improvements in LC commissions, account maintenance charges, etc.
The bank also recorded over 47 per cent y-o-y increase in other operating income within the same period. Overall, I would say that the results are a clear outcome of the collective efforts and resilience of the entire staff and the Board of Directors of the FirstBank Group in deliberately executing our transformation agenda.
We remain confident that our growth trajectory is sustainable, and we are focused on delivering on our 2020 – 2024 strategic ambition of accelerated growth in profitability through customer-led innovation and disciplined execution.
What is the level of non-performing loans and what has the bank been doing to reduce it?
FirstBank Group has achieved great strides in reducing its NPL from double-digit in 2016 to below the regulatory benchmark of five per cent in Q3 2022, which attests to the fact that the bank is strong and resilient. FirstBank has, in recent years, built an enduring risk culture and governance systems, as well as strengthened its risk management infrastructure through technology, process automation and specialised training.
A few years ago, FirstBank embarked on a business expansion drive within the continent, can you take us through the performance of your subsidiaries in the continent?
FirstBank embarked on its African expansion in 2011. Today, the Bank is present in six other African markets namely: Ghana, Senegal, Sierra Leone, The Gambia, the Democratic Republic of Congo, and Guinea. As part of the 2020 – 2024 strategic plan, FirstBank refreshed its vision to be "Africa's Bank of First Choice" to serve as an anchor for its renewed African expansion drive. As such, the Bank is exploring entry into additional high-impact African markets.
While the growth journey of each African subsidiary is different, we are extremely proud of the investments that we have made in these markets and the positive contributions we are beginning to see from each subsidiary. Overall, I would like to note that all our African subsidiaries are making positive contributions to the Group in terms of profitability.
How is the bank positioning to take advantage of the AfCFTA?
The African Continental Free Trade Area (AfCFTA) agreement has created the largest free trade area in the world (measured by the number of participating countries) as it involves most of the 55-member countries of the African Union with a combined Gross Domestic Product (GDP) of $3.4 trillion and connects 1.3 billion people across the continent.
According to the World Bank, the AfCFTA has the potential to lift 30 million people out of extreme poverty and raise the incomes of 68 million others who live on less than $5.50 per day. It also has the potential to drive $292 billion in income gains for participating members.
FirstBank is already actively playing in seven African countries with plans to enter additional high-impact African markets in the short to medium term. The bank has also institutionalised a collaboration framework across all operating jurisdictions to ensure clients operating in multiple African jurisdictions can be effectively served across the network.
The bank has developed special products (known as First Global Transfer) to facilitate regional payments for our pan-African clients in addition to our online and digital platforms. On the part of the customers, FirstBank has conducted several non-oil export seminars to raise awareness levels on the opportunities presented by AfCFTA and equip our clients with the right knowledge to exploit these opportunities.
As a bank, we view AfCFTA as an enabler of our corporate vision and we will continue to ensure the right investments are made to capture the opportunities it presents.
Your UK subsidiary recently marked its 40th anniversary, what was the journey like in that 40 years and looking ahead, what should customers be expecting from FirstBank in the UK?
FirstBank's foray into the United Kingdom (UK) forty years ago is a clear demonstration of uncommon foresight by the leadership of the Bank. Given the burgeoning trade relations between Nigeria and the then European Union (which included the UK) and the growing status of London as a leading global financial center, the decision to establish a subsidiary of FirstBank in the UK could not have been better made.
Since the commencement of operations in the UK, FBNBank UK has provided a bridge for Nigerian firms with interests in the UK to achieve their financial goals and meet their banking needs. FBNBank UK has provided trade and correspondent banking relationships that have facilitated the achievements of several Nigerian and indeed other African entities' trade objectives. This is in addition to offering other services such as advisory, mortgage and investment products to its clientele base.
FBNBank UK has also provided access to foreign capital markets to African firms and countries to raise much-needed capital that has contributed to the economic transformation of the African continent. As we look to the future, customers of FBNBank UK can be assured of the same excellent services they have become accustomed to with more innovative products that will help them solve their emerging needs.
We saw the licensing of a few banks in 2022 and the industry becoming more competitive, why should your customers continue to bank with FirstBank?
Indeed, the industry has changed and will continue to evolve at a faster pace with the competitive landscape becoming more challenging because of the interplay of several actors – new banks, fintechs, etc. However, customers will continue to gravitate towards institutions that provide the best digital banking services that address their changing needs for convenience, speed, and security. With over 128 years' of experience in this market, we believe that FirstBank is well-positioned to continue to deliver excellent customer experience and thrive.
Our customers can bank on our commitment to continually re-invent our processes and products to meet both their present and future financial needs. The bank will intensify ongoing efforts to simplify banking for every customer segment leveraging cutting-edge digital capabilities and platforms that make banking more seamless. Combining our deep local knowledge of this market with our unmatched physical presence, FirstBank customers will always have an edge over their competitors.
Our rich bouquet of products and service offerings also guarantees there will always be the right product for every customer, with each customer interaction constantly made better through data-driven insights. Our "You First" brand promise to our customers is a commitment that will always keep us on our toes until every customer's financial needs are excellently satisfied. Overall, to the customers, we commit to providing the best value proposition and delivering exceptional customer experience.
FirstBank has made good progress in positively impacting the communities where it operates. Can you speak about some of these?
At FirstBank, we are committed to nation-building and have been driving sustainable social, economic and environmental growth for over 128 years of our existence. Our community development initiatives are anchored on our strategic Education, Health and Welfare pillars. Our engagement in sustainable business practices is based on our promise of enhancing social and economic development as well as contributing to environmental sustainability for the present and future generations.
Our key programmes include the Infrastructure Development programme; Endowment programme; Future First (Financial Literacy, Entrepreneurship and Career Counseling); E-Learning Initiative; SPARK (Start Performing Acts of Random Kindness) and CRS Week.
First Bank Infrastructural Development programme is aimed at promoting infrastructure development under its identified areas of support. This includes providing infrastructure facilities in schools, hospitals and environmental infrastructure projects. This is in recognition of the importance of these facilities in improving the quality of life. We have built over 16 infrastructure projects which include universities and secondary and primary schools.
The FutureFirst programme in partnership with Junior Achievement Nigeria has impacted Over 1,000,000 people across the regions of the country including Lagos, Port Harcourt and Abuja with knowledge of financial literacy and entrepreneurship. Over 175,000 students have benefitted from the E-learning initiative thus far.
This includes 20,000 indigent students that have received free low-end devices preloaded with accredited content. SPARK which was introduced in the maiden edition of the Corporate Responsibility & Sustainability (CR&S) week in 2017 espouses reigniting our values which appear to be eroding fast.
The initiative focuses on creating and reinforcing an attitude of going beyond just meeting the material needs of people who are unable to help themselves to show compassion, empathy, and affection. In 2022, over 8 million people were impacted including students underprivileged including widows in 8 countries including the United Kingdom, Ghana, DRC, Guinea, Sierra Lone, Senegal & Nigeria.
We had partnerships with over 100 Charities / NGOs including LEAP Africa; International Women's Society; UNGC; UN Women; Junior Achievement Nigeria. In addition, one of our long-term approaches to sustainability includes minimising the bank's direct and indirect impact on the environment. So, beyond our education and health interventions, the bank has been employing international best practices tools to manage risks in the lending process in accordance with our subsisting Environmental Social and Governance Management System.
Over N6.2 trillion worth of transactions were screened for ESG risks. We are partnering at the moment with the National Conservation Foundation on Green Recovery Nigeria (GRN), as part of the Bank's climate initiative which includes driving afforestation and reforestation.
***Culled from ThisDay
Nigerian Government Does Not Care About Indigenous Inventors- Chidi Ohagi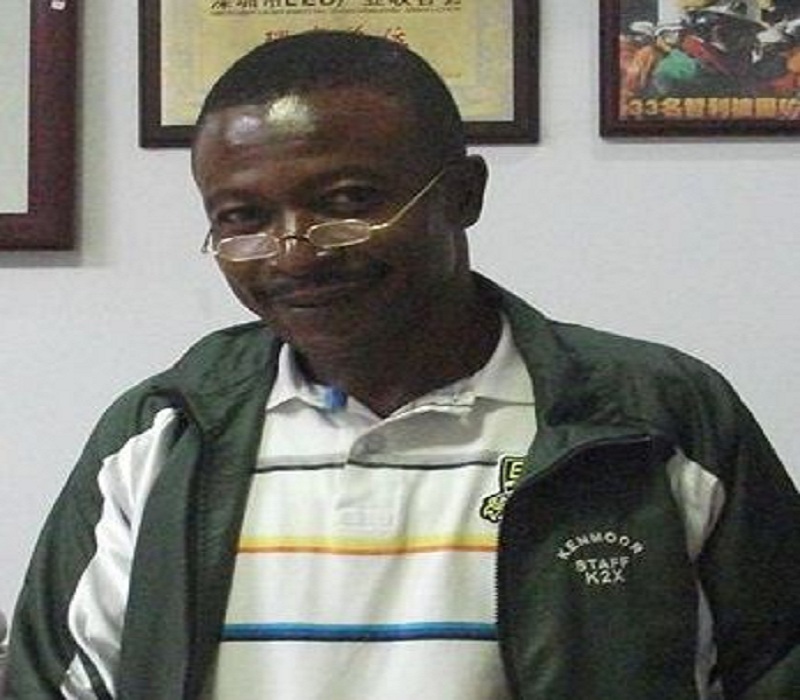 CHIDI OHAGI, a native of Isuochi, in the Umunneochi Local Government Area of Abia State is an exceptional inventor. He had stints at the Cleaveman Institute of Electronics, Ohio in the United States of America as well as Radio Netherland, and has made multiple breath-taking inventions that if financed, would take Nigeria out of its technological doldrums and properly place her among the comity of technological nations.
OHAGI has made inventions in diverse technologies including Alternative Energies, Surveillance, Anti-Intrusion Systems, Counter Measures, Early Warning Systems, Automation & Controls, and Safe Rooms and Tunnelings among others.
Unfortunately, OHAGI claims in this exclusive interview with our Editor, Rommy IMAH, that he has not received any support from both the Abia state government and the Nigerian Federal Government even after making presentations of his inventions.
---
Six years after the invention of Cohagi Infusion Monitor, what is the progress report?
The only meaningful progress is that I was able to clear my way through to USPTO (United States Patents and Trade Office). It's difficult for any invention to cross that threshold for global recognition and acceptance; it takes a lot of eagle eye scrutiny and takes some real money if you're found eligible.
It takes time too for their strict examiners to score you through especially from black Africa. But I'm happy to say I'm there at last. The invention is patented in the USA. This is particularly important in confidence-building for me, would-be partners as well as would-be users in the industry.
For the benefit of those who did not witness this landmark invention, tell us what CIM is all about?
At present, Infusion Bottles/bags are being hung on a stand to supply the required fluid content (whether blood or glucosamine) to a patient. However there's no provision as of now to monitor the process to check a few anomalies consistent with the therapy like the Level check in some instances where full content is not required to be given, especially children or diabetics; Line tissue or blockage; Content exhaustion/emptying; as well as patient's general well-being, therefore an attendant is required to do the same job.
Hence, there is a need to develop an Infusion monitor and compact remote communication medium to address the aforementioned problems.
---
Tell us what informed this invention and the issues it has been able to address
The present invention is to provide a monitoring medium that will overcome the anomalies consistent with the prior art. So I set out to provide a device that does not require an attendant constantly thereby relieving the ever-busy medics of some hassles in clinical practices.
Most interestingly, the remote unit entertains calls from both the medical consultant on duty and designated patients under care- thereby bringing full-cycle interactivity between patients, doctors as well as the medics or Para-medics.
The COHAGI INFUSION Monitor is a microcontroller device which has an adaptive hanger with which it's hung on the present-day infusion hanger and a bottom fishhook to hang the infusion bag or bottle. It has programming and function buttons, and a display screen.
Take, for instance, the Main Patients' Bed Unit, upon hanging the Infusion bag/bottle, the total weight is displayed in grams. By pressing the function button (after programming), weight is converted to percentage- by default, totalling 100%. When transfusion is initialized, the descent of the initial figure starts.
As the percentage drops to a predetermined limit, such as 10% (meaning that 90% of fluid has entered the patient), it gives an audible alert through a buzzer in the mobile mimic unit as well as a visible indication in both the main unit and remote unit.
---
A number of settings can be provided such as 05, 10,15, 16, 17, 30, 40 etc. As the fluid level depreciates from 100%, 99%, 98%, 97% etc., all other activities like line tissue/patients' temperatures/patients' help calls are being observed simultaneously.
When an alarm is triggered by any of the features, a clear button on the unit is used to delete/reset the system to take new info. Most interestingly, the concept is a non-contact medium that does not have to do with the liquid content thereby preventing contamination.
For the Mobile Monitoring Unit, the mimic (remote) Unit is a host monitoring proceedings from up to five patients main stations with an RF remote range of up to 75m radius. All patients' stations/units and activities will be monitored in a graphed partition of the host unit.
Each battery-powered main unit registers presence in its designated number box at the mobile unit monitor screen.
Talking about the Line Tissue, during fluid transmission, the vein gets blocked at times or the needle veers off the vein path; the device gives an audible and visual indication.
Each COHAGI infusion monitor is equipped with a digital pen-type thermometer to test individual patients. This is very vital especially with the cases of infectious diseases like Sars and Covid viruses.
When a patient's temperature is taken, it displays on both the bedside unit and the mobile station. Moreso, if abnormal temperature develops either lower or higher than the normal healthy human is required, an audible alarm, as well as visual indication, is transmitted automatically to the mobile unit.
When a patient needs help (especially a weak patient), there's a proximity of a micro button on the thermometer. When the help button is pressed, an audible alarm is sent to the mobile unit as well as a visual indication identifying the patient that made the call.
Interestingly, this concept can be interfaced with: SCADA/PC/LAPTOP so that the data from the system can be accessed from elsewhere.
---
Have you now embarked on the commercial production of the monitors?
Not yet, due to mainly the delays encountered in my PATENTS application in the US. Also, real funds are required to avail enough numbers in the first batch.
What level of patronage have you gotten from the Abia State government as well as the Nigerian government?
There has not been any form of patronage or support whatsoever from both the state and federal governments.
At the federal level, I've had to do with the Science and Technology Minister, Dr Ogbonnaya Onu twice, during the 2018 and 2019 Science and Technology expo at Eagles Square Abuja and Okpara Square Enugu respectively. I will never respond to an invitation to any exhibition in this country again.
But at the State level, I've never had anything to do with the state governor but, his representative, one Chinenye Nwogu was with me at an event at BINEZ Hotel Aba during an entrepreneur exhibition in which Cosmos Maduka ( COSCHARIS) was the first guest speaker and I was second.
I also exhibited at the event and the governor's special assistant and representative exchanged contacts with me. But funny enough, when I called him twice as we agreed so I could have a date with the governor, he behaved as though I'm a commoner, I abandoned his way.
A veteran journalist with DW Dutchweller Radio, Mr Mohammed Bello also tried to reach out to our governor but didn't get any positive response.
Besides the CIM, is there any other invention you have successfully made in the medical space or outside of it?
Yes, I have other inventions most prominently my smart weapons system which was on display at Okpara Square Enugu and the Science and Technology minister observed it- though he did not allow me to test-fire.
What do you think are the challenges faced by prospective inventors in Nigeria?
Major challenges facing prospective inventors in the country today are very enormous. Nigeria is a buy and sell economy. Import anything in large quantities and flood the market, even if it's toxic waste, people will buy- from used pants to used bra, used handkerchief, used latex gloves and all whatnot.
If you're talking about a new concept or indigenous concept, you're on your own. Except you're able to escape like some of our big brothers, the likes of Prof. Phillip Emeagwali, Prof Gabriel Oyibo, Prof Peter Kalu and a host of others, you can't make any headway within the country.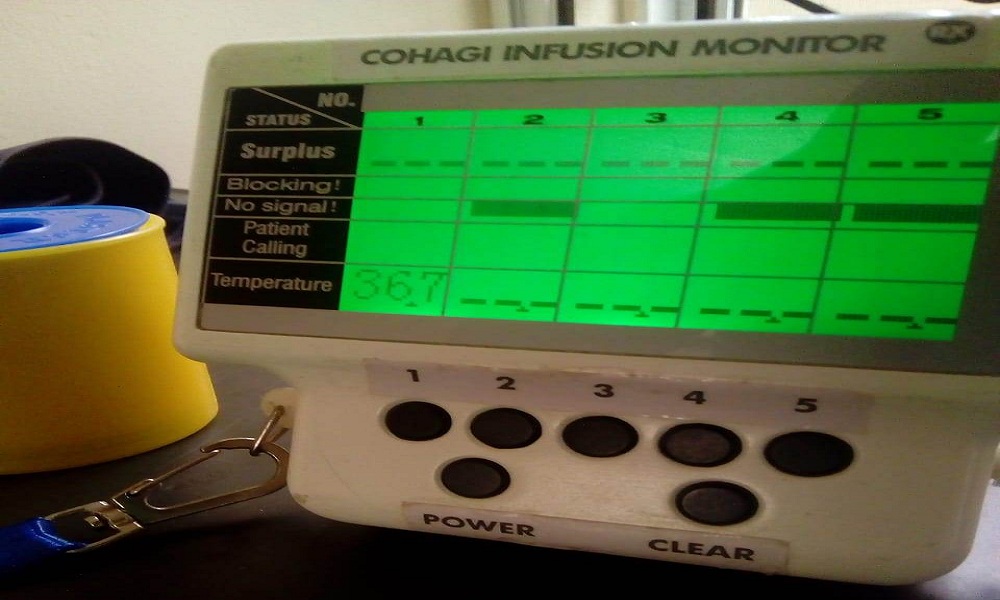 You can sell your patents in exchange for citizenship and cash to provide social security for your offspring. When such inventions are developed and packaged and brought back here, our people buy.
Except you are able to build your personal finances through other businesses and build factories like our patriotic big brother, Chief Innoson. But the question is: how many inventors or innovators would be able to get there on their own?
We are blacks and hate ourselves. The government doesn't care about indigenous inventors and since the politicians do not care, how would private individuals who made their monies through suffering like COSCHARIS risk their funds to finance inventors? It is impossible.
In fact, it's possible for a Nigerian to put his or her money into a hoax or phantom cock and bull investment portfolio that would evaporate tomorrow than to sacrifice money in funding inventions.
And what do you think can be done to promote indigenous inventions in the country?
First of all, our politicians need to be sincere. They must cease to pay lip services through media cameras. For instance, every year, the Science and Tech ministry invites inventors to exhibitions and most of such real-time inventors travel all the way from their different regions only to get stranded at the end of the day.
I watched with pains in my heart when the chief host of the event (the honourable minister) walked around the arena being besieged by camera crews and his entourage, he'd not be allowed to even get closer to the exhibitors.
He mostly visits government-affiliated groups like SEDI, PRODA and suchlike. They must learn to discern who are the real-time inventors and those who are pseudo inventors!
The government is not sincere and I say this without apologies. Look at such great inventors like Pa Engr. Ezekiel Izuogu of Imo State, one of the greatest inventors of our time. He propagated the e-magneto dynamics concept in which he utilised permanent magnets to generate motions, achieving a lifelong power generator; what has the government done with his inventions or for him?
---
---
Utilising the same concept, he made a car which we heard he drove from Owerri to Abuja to see the then president, Olusegun Obasanjo. What came of it? We later heard that the same car, his moulds, his paperwork of more than 30 years were stolen when about 16 gunmen stormed his lab. Is this the kind of country that would ever aid indigenous inventors? Never!
How do you see the place of technology in Nigeria's medical sector?
Well, the medical sector here really needs revolution technologically. I must tell you that we have very excellent professionals in the industry but they are like good technicians without good tools. All my time in India and China, I discovered that the difference between them and our medical professionals is just equipment. There's no magic.
Yet, our politicians would prefer to go out there to receive treatment and return without trying to copy or replicate any of those good things out there. We meet them all out there. They're pathological and unrepentant hypocrites.
When I got to New Delhi India first time, I suspected that Mr Raji Fashola, the former governor of Lagos State must have been to New Delhi. I thought so because the BRT transit buses and bus stop designs are exactly similar to what is in New Delhi.
The only difference is that the metal works at the bus stations in India are stainless steel whereas that of Lagos are black steelworks, but at least he's the only sincere governor of recent times.
FG Must Consult Local Industry Players For Expansion Of Digital Currency Space- Dania
Tradefada is an advanced and easy-to-use Nigerian cryptocurrency mobile application for buying, selling and exchanging Bitcoin. In this brief chat with journalists, the Chief Executive Officer of the cryptocurrency firm, MR. SEUN DANIA highlights what the Nigerian government and other stakeholders need to do to strengthen the digital currencies space.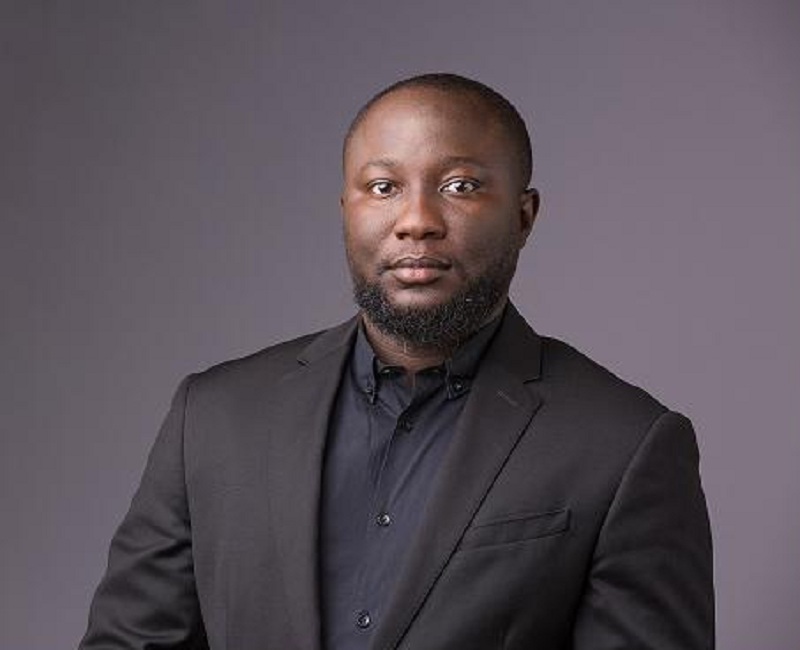 Does Tradefada as a platform allow people to trade Forex?
Tradefada is a Cryptocurrency Exchange, and Forex trading is not provided or available on the platform.
The world has gone digital with most countries and individuals leveraging digital currencies. How do platforms like Tradefada key into this?
Tradefada is one of the pioneers in Africa and has since provided Nigerians with easy access to exchanging their fiat currencies to crypto and vice-versa.
What is your perception of Nigeria's readiness to adopt digital currencies considering cybersecurity?
Nigerians are ready but Nigeria as a country, however, still requires a lot of fundamental infrastructure in order to be well-positioned on a global scale. The Federal Government must consult local industry players in order to develop policies that will encourage mass adoption of Cryptocurrencies and in turn provide financial abundance.
The CBN was to launch eNaira on October 1, 2021, but that did not happen. As a player in the eSpace, what do you think could have happened?
Proper stakeholder management, policies and legal frameworks were not in place. For example, Nigeria has no laws defining cryptocurrencies, what agencies would have authority within the space etc. These are fundamentals that are required for a successful Central Bank Digital Currency (CBDC).
Countries like China have been developing and testing for years and are still working on it, but Nigeria was overambitious to launch a CBDC in such a short time without proper feasibility studies and real-life tests.
Many Nigerians are skeptical about going into Forex trading and other forms of digital transactions. What do you think is majorly responsible for this skepticism? What can players like you do in this regard?
Nigerians have been exposed to bad monetary policies, abuse within the financial sectors and neglect from the government, hence exposing them to get rich quick schemes, Ponzi and frauds. There is a lack of trust among Nigerians for any kind of financial instruments.
But as the global adoption continues to grow, Nigerians are beginning to see the need for advancements without waiting for the government.
What do digital transaction players like you expect from the government at all levels?
Governments at all levels need to be proactive and forward-thinking, the world is moving at supersonic development speeds, the government must encourage research, education, provide rewards and incentives to new ideas and think-tanks.
Our government must embrace change; else we would be left behind in the industrial revolutions, as we can see with fossil fuels, power and other infrastructure. Nigeria is always playing catch up; in 2021, we are still having issues with having steady electricity, low internet penetration, etc.
Government must work on understanding new developments and be able to come up with regulations to foster growth within all industries.