Why Africa Must Partake In The 4th Industrial Revolution – Woherem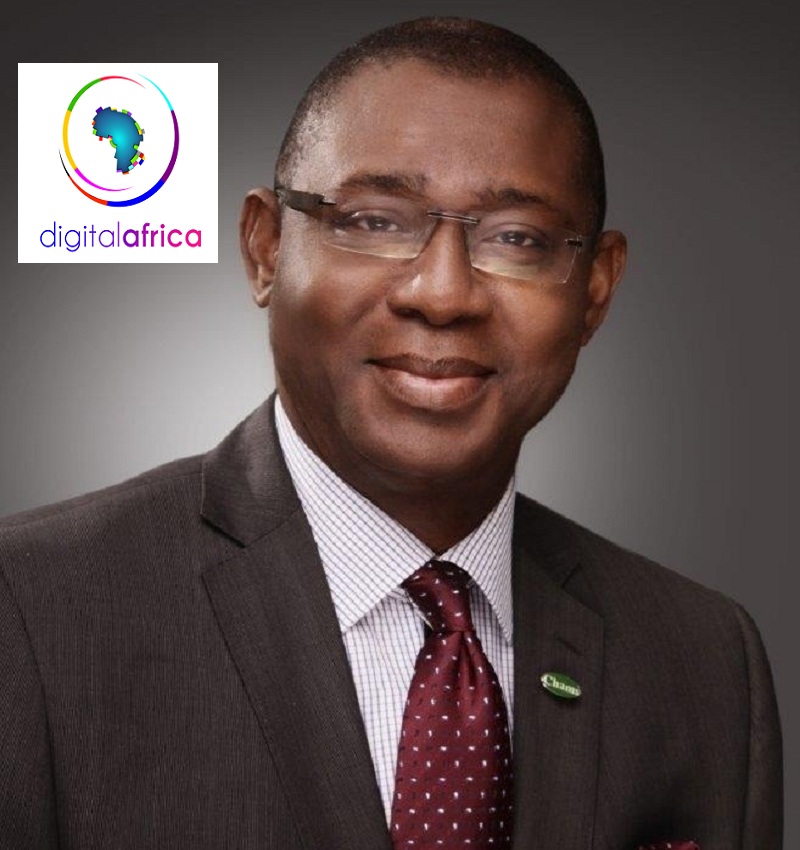 EVANS WOHEREM is the chairman of Digital Africa Group. In this exclusive interview with NKECHI ISAAC, Editor, sciencenigeria.com, he talks about the upcoming 4th Industrial Revolution and why it is important for Nigeria and Africa as a whole to build their capacities and invest in emerging technologies to be able to partake in the revolution. Excerpts.
———————————————————————————————————————
Can you give us a brief background on Digital Africa?
It is an organization geared towards bridging the gap between Africa and the rest of the world with regard to Information Technology. Digital Africa started some 10 years ago by a group of individuals from different parts of Africa and the western world.
We started this because we realise that the gap between Africa and the rest of the world with regard to IT is huge and given the importance of this technology as we move in the 21st century it is imperative that Africa should play a bigger role not only in terms of the use of this technology but also with regard to the development of this technology.
The Digital Africa exhibition and conference is one of the flagship projects of the organisation. You've had series of this event in the past, how has it influenced Africa?
Well, it has done things that are influential and have changed how we do things in Africa. When we started the march to the Fourth Industrial Revolution (4IR), the march for the exponential technologies that are fuelling the revolution was not much recognized in Africa. We started talking about it and today they have become very topical issues even here in Africa. When we started talking about Artificial Intelligence (AI) and the fact that they are going to become like electricity it was not so topical but today I believe everybody in Africa realizes the importance of this technology and the fact that we have to do something about it.
We come up with a report and communique after the meeting every year. We also come up with some goals and action points that should be implemented for the relevant stakeholders and key players. The fact that we have a Federal Ministry of Communications and Digital Economy (FMoCDE) in our country shows there is also synergy with what we have been preaching for a very long time. We are saying that AI is important and for our economy to become a digital one is also important. However, our economy cannot become a digital one without efforts at making sure our country takes very important all exponential technologies including AI.
So, for that reason, we believe we are making an impact. In countries like the UAE, they have a ministry of Artificial Intelligence. They also have another ministry of possibilities. We believe we should also have a similar ministry – one that is there towards making sure that all kinds of new technologies, new ideas have a place where they can be properly looked into and used to develop the country one way or the other.
At the AU level, we're making sure that the whole of Africa is connected because currently, we have a situation where most African countries have an intra- connection within their own respective countries and not with other African countries and this should be changed to a situation where the whole of Africa is really interconnected and this can be brought to bear through the activities of the African Union. We have given these as goals and action points for the African Union.
The ninth edition of the conference and exhibitions is just a few days away with the theme: 'Building a new Africa using AI and Blockchain.' Africa has missed out on previous revolutions and AI and blockchain play a big role in the upcoming revolution, do you think we are ready for these technologies and 4IR?
Definitely, we feel Africa needs to embrace this new revolution and therefore needs to embrace the technologies that are fueling the revolution. Is Africa at par with the rest of the world, with Europe, UAE, Asia, America today in terms of preparedness? The answer is no but has Africa had what it takes to become part of it as quickly as possible if we are willing to do so, the answer is yes.
We have youths, Africa today has the biggest number of the population made up of youthful people and these technologies we are talking about are technologies of the future, technologies the youth even understand better, and since the continent has a huge population of youthful people, it goes to reason that Africa also is going to play a lot of roles and that they are very aware of what is happening but the government still needs to do more to empower the youths and make sure they are skilful in these areas.
Of course, for us to truly be part of the 4IR, there's a lot that needs to happen in terms of planning, making sure we also carry out research in our unique areas. That being the case I believe the government needs to do a lot to make sure we are heavily involved in research and create centres across the whole of Africa to teach our people and enable them to practice bricolage to facilitate invention.
We have companies like IBM and Red Hat and countries like the USA, Japan, Canada, UAE investing heavily in AI, blockchain and technologies that come with the 4IR, how can we get investors to support emerging technologies in Africa?
You are right, a lot of these countries are investing heavily in emerging technologies despite the fact that they are well ahead of us even currently. We that are behind ought to be investing more heavily than all these other countries. In order words, we ought to be running even faster than they do in order to catch up with them. That is not happening so far, even though we are making a level of progress, ICT now contributes almost 18 per cent to our GDP and this was achieved within 18 months, if we invest more it is going to be something more remarkable.
I am happy government is recognizing this sector to the point of creating a Ministry of Communications and Digital Economy, which singularly aims to promote the concept of a digital economy. However, governments in Africa have to realise the importance of this technology in each of the respective countries in Africa and set targets on how to move forward. From a continental perspective, there are things we need to do together which need to be spearheaded at the AU level. There has to be a concerted effort to say this is where Africa is today and this is where we want to take Africa on a truly digital path of the world. For us to do so these are action points and actual investments we need to make.
As I always say it is not only government that owes us development, we as individuals owe it to ourselves to train ourselves, master this technology and venture into new businesses and innovations that will help us to make progress. By doing so, we will be making a contribution in terms of investment in time, money, expertise, skills and knowledge that will enable us to pull Africa to the next level within which it would be almost at par with the rest of the world regarding what we are desiring.
Which sectors of the Nigerian economy can technologies such as AI and blockchain be deployed especially now we are looking at diversification of all sectors to contribute more to national GDP?
Well, AI deals with technology that infuses technologies into themselves, those things done by humans which are called intelligent behaviours are transferred into machines, robots or any other thing with embedded technologies. So, today we have smart cities, smart health, education, transportation and so on. This means that AI technology, some sort of intelligence is being inputted in such things transforming the way they are able to do things. When you infuse this intelligence, you see in humans into machines they are called Artificial Intelligence.
Blockchain on the other hand is basically a new technology that has come to make sure that almost everything we put into a system can be organised into some sort of ledgers in such a manner that everybody that plays a role in that particular system is connected to it and every modification made is seen by every other person on the same system. So, that way it becomes very difficult for anybody to cheat, or do anything that is not permissible. So if that is the case, blockchain technology can go a long way to streamline how we do things in Africa, to streamline our civil service, organisations to make sure things are done in such a manner we can see properly, open board with objectivity. This can bring down corruption almost to zero position in a place like Africa and all our respective organizations.
This means that blockchain can be applied in the civil service, public sector and the private sector, which means it almost cuts across all the sectors of the economy. It is a promotional technology that can be used to do almost everything. So, it can be useful in almost all segments of our economy whether it is in agriculture, healthcare, transportation, mining and all others. We only need to identify which area we want to apply the technologies to get the maximum benefit for the country.
Won't adopting these technologies lead to job losses, how do we balance this?
Not many people can tell you the exactitude of how it is going to be but we can only anticipate what is going to happen based on all the indices we've seen in the past. We can also make conjectures about what is going to happen in the future. In the past, there's always been this fear that technology will deskill and displace workers, but in the UK in the late 19 to 20th century, there were people who felt technology was no good but their fears were unfounded because when technology deskills and displaces in one end it creates many more job at the other end. So net/net you find out more jobs were created than the ones that were taken away. That has been the case since we started adopting technology till date, technology deskills and displaces but it creates much more.
What can you say is the expected outcome of this year's conference?
Well, digital Africa for this year 2021 as you rightly said is building a new Africa with AI and Blockchain. As I explained these two are very important, AI and Blockchain are some key components of exponential technology that are bringing about the 4IR, the ship of the revolution is already moving. It is taking most of the countries of the world to the era of 4IR and we're saying Africa must make sure it becomes part of this train, not only as users but also as producers. Africa must industrialize. We have to wean ourselves of that curse of being only resource providers into becoming manufacturers and developers and ultimately an industrialized continent.
AI and blockchain are key components of the Fourth Industrial Revolution. As a result of that, we are going to make sure Africa understands that. We are also going to come up with some action plans that we can give to countries in Africa and the AU because we believe what needs to be done is not only at the country level but also at the AU level. So that at the end of the day Africa will know what it really needs to do at different levels to be part of the upcoming revolution.
Culled from Science Nigeria (sciencenigeria.com)
Nigeria Already On The Digital Growth Trajectory- Teleworld Hub CEO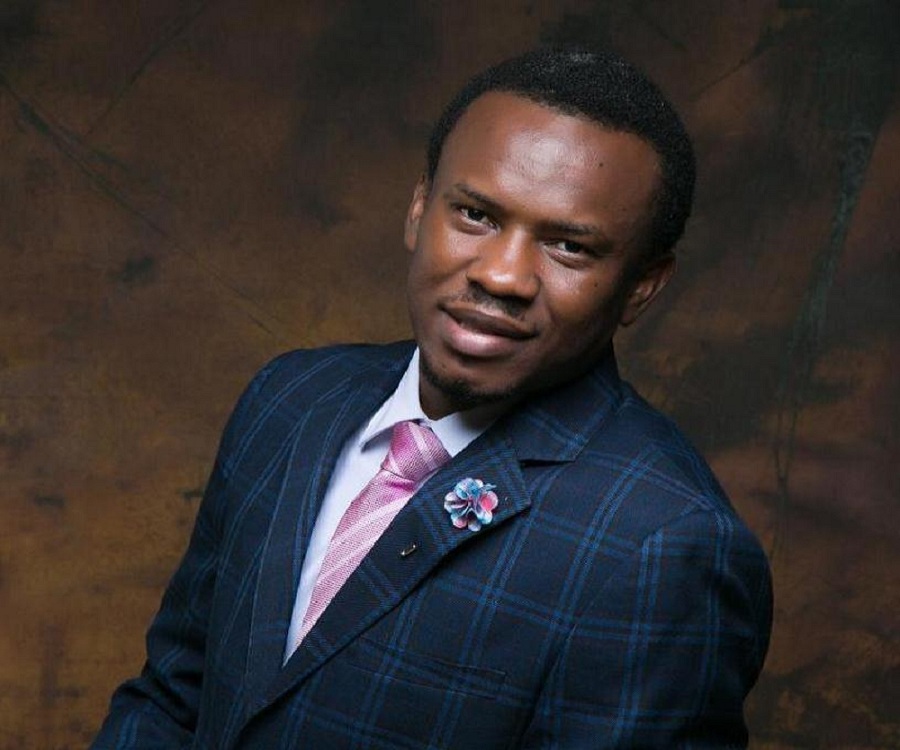 DR. TIMOTHY CHIMHURUMNANYA OGBORUCHE is a serial entrepreneur, business consultant, leadership expert, motivational speaker and geologist by training. He is the CEO of Teleworld Hub Enterprises, one of Nigeria's leading telecommunications firms with branches across the country.
He is also the President of Tehila Integrated Services Limited the parent company for Tehila Sounds which specializes in providing Pro Sound solution to any specification and capacity.
In the following interview, the Isuochi, Abia State-born serial entrepreneur talks about the activities of his Teleworld Hub, the place of technology in Nigeria's overall economic development and topical sundry issues. He spoke to our Editor, Rommy IMAH…..  
As the CEO of Teleworld Hub Enterprises, can you tell us what the hub is all about?
Teleworld Hub is a telecommunications outfit that provides solutions in the mobile phone, accessories and gadgets space. It also has a learning centre that builds knowledge capacity in the IT sector. Under the auspices of Aptech, we teach various courses under ACCP and Multimedia.
This is further enhanced with our affiliation with various schools in the UK and Canada eg. Middlesex University where one can graduate with degrees and diplomas. Summarily, Teleworld Hub is a multifaceted outfit that provides end-to-end IT and telecommunications solutions.
What role do you think the telecommunications sector can play in contributing to Nigeria's paradigm shift to a digital economy?
It is well known that the world is a global village. This feat was only achieved with the help of telecommunications. What this means is that the world has become digitalized and the mobile phone is right at the centre of it. Every sector has been impacted by this development for the better and Nigeria is gradually embracing this change.
We can now see a lot of sectors like banks, entertainment, health etc becoming more pragmatic in their use of the phone to reach even the grassroots in Nigeria. This tells us that Nigeria is already on the digital growth trajectory.
Recently, the National Bureau of Statistics released a report showing that the ICT sector contributed a significant 14.07% to Nigeria's GDP. What do you think were the factors responsible for this positive result?
Most of the points highlighted in the previous question are responsible for this laudable feat. The honest truth is that Nigerians are increasingly beginning to embrace and enjoy the swift, stress-free and more effective solutions that the ICT sector has to offer in all spheres of their lives and this extends right down to the grassroots.
Your firm is into mobile phone marketing, would you say you are impressed with the quality and standard of phones in Nigerian markets?
Well, the honest truth is that the Mobile phone market is a largely unregulated sector thus, there is still a lot of porosity as regards the quality and standard of some mobile phones. Things are great, but they could be better.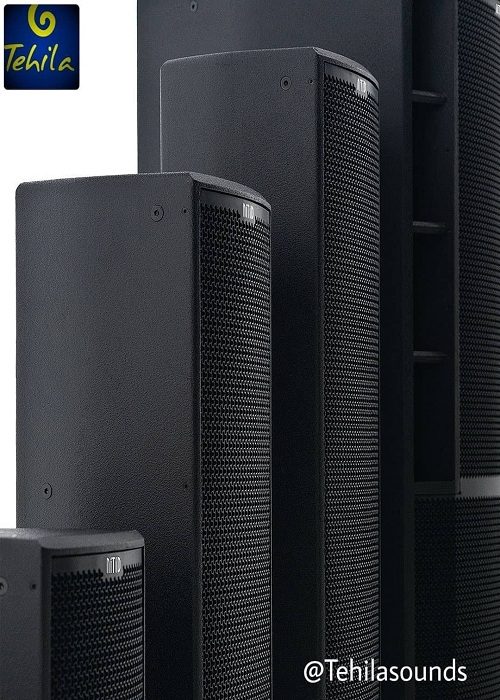 What do you think can be done to curb the importation of sub-standard phones in Nigeria?
Regulation and standardization is the way to go. The government should take pragmatic steps to put measures in place that will curb the menace of making Nigeria a technology dumpsite with the importation of sub-standard products.
What's your view about the speculations in some quarters that there is a correlation between COVID-19 and 5G technology?
The fallacy of hasty conclusion. Pandemics have come and gone over the past centuries and decades. This is not the first and won't be the last. Humanity can sometimes be plagued and this eventually leads to the invention of new medicines and breakthroughs in the health sector.
Looking at what the world would look like post-COVID-19 era, how do you see technology playing a role in shaping lives and economies?
The COVID-19 era made it possible for the world to realise that it can function at almost full capacity with maximum impact in all spheres virtually and digitally from the confines of our homes. Post-COVID, this will be leveraged much more and economies will further invent and embrace the endless possibilities that technology provides and this will positively impact economies even far better than pre-COVID times.
Tell us about Tehila Sounds and Tehila Records?
Tehila Integrated Services Limited is the parent company for Tehila Sounds which specializes in the provision and installation of Pro Sound solution to any specification. Tehila Sounds is the sole Nigerian distributor for Amate Audio Sounds, Spain. Tehila Sounds partners yearly with the renowned 'The Experience' concert by providing sound solution as well as other events.
Tehila Records is another offshoot company that is responsible for artiste management, event management, Concerts, audio recordings and engineering. Some of the events handled by Tehila Records include the top three best concerts in Nigeria such as Alabanza Concerts (the most recent edition held in Johannesburg South Africa), Praise Flame Market Concerts and Enkay Live in Concert.
Tehila Studios is yet another Arm that is a Hub for Multimedia and audio-visual solutions with the latest technology to cater to the needs of the entertainment sector in all capacities like music production, video production, live streaming, documentaries, movie productions and talk shows.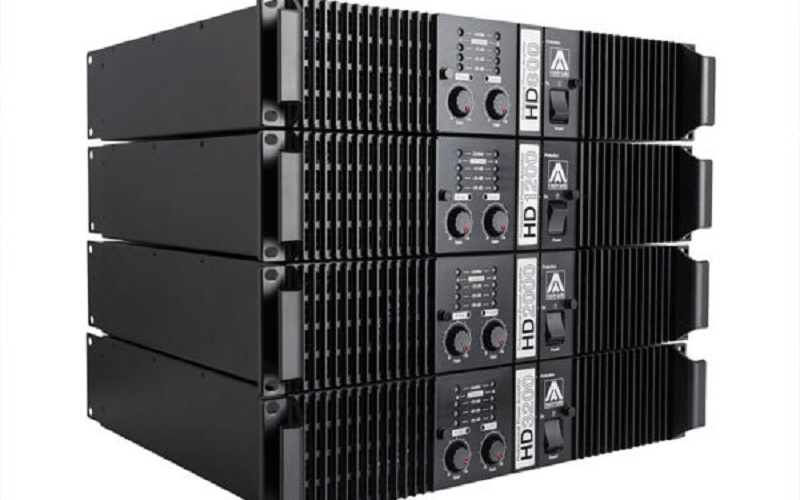 How has technology applications helped in your recording and sound business? 
It has made things simpler, faster and better. Currently, your music can be heard all over the world at the tap of a button and it's easier to track revenues from streaming and downloads. Technology is indeed the future.
What is your advice for young individuals who are planning to go into business?
Be sure about your intention, have a business plan, put structure in place for everything and stick to it. Be frugal with money and watch your expenses like a hawk, hire few necessary hands, train them and partner with them for progress. Take accounting and bookkeeping very seriously at every level, aspire to get better every day and keep acquiring new knowledge in your chosen area of endeavour.
INTERVIEW: In CWG Plc, We've Seen The Future And Opportunities In Post-COVID-19 Era- Adeyipo
Chief Executive Officer of CWG Plc, MR. ADEWALE ADEYIPO believes that though the negativity in the COVID-19 pandemic seems to have beclouded its potentials and treasures, the multiple award-winning ICT solutions provider has seen the avalanche of opportunities therein and had already deployed resources to reap the benefits.
In the following interview, via Zoom, he talks about the impact of COVID-19 on businesses, the future of work in the post-pandemic era, and how CWG Plc has been coping with the challenges posed by the pandemic…….
What are your thoughts about Covid-19 in the last five months?
COVID-19 has taught us some lessons we could not have learnt ordinarily. In the last five months, we have suddenly realized that the gap between the rich and the poor, the educated and non-educated is not extensive. We have realized that life and survival seem to be the only constant entities. The pandemic has exposed the terrible state of infrastructure in our country.
This is the time for us to look inward and face our challenges; fix our health sector and other amenities. I believe we are not cursed but only need to be deliberate and determine to make a change. We have the capacity and competence to make that change, which is already evident in the many great works Nigerians are doing all over the world.
There was an article I wrote last year, which dwelt more on digital change. In that article, I stated that Nigeria needed to address the consumer mentality that stops us from creating and reproducing. COVID-19 has presented us with an opportunity to look inward and create wealth for ourselves.
How are you coordinating activities and the staff at CWG since the onset of the pandemic and its effects? 
At CWG, our engagements and activities are almost seamless and I can say it has been more effective than what we forecasted at the beginning of this pandemic. Sometime last year, we introduced what we called 'Work from Home Initiative', which was a response to a survey we conducted on staff engagement.
Our people opted to work from home two days a month so, we started it the first quarter of last year. That has helped us a lot during this pandemic period because we have previously conducted a trial and know how to manage people in a situation like this.
I am presently in the office with a few staff. Communication is key in this our business, so we regularly communicate with them on critical revenue lines that must not suffer. This is the time you bring out the entrepreneurship spirit in everyone, so they can make maximum impacts. Responsibility and accountability are the keywords in times like this.
We have activated our remote system and I can confirm to you that with the processes and the robust systems we have, these have helped us to be able to deliver to our customers.
Is there a way we can quantify the damages that have been done to our economy, especially the ICT sector since the pandemic?
From an organizational perspective, the damage could be in two major areas; the first damage for me is to ask the question: what are those things we believe are the status quo and now we suddenly realized we were wrong?
At CWG, we refer to the staff as the lifeline of our organization, but the virtual process we have adopted now is largely impacting on our inclusiveness, which is met to deliver the growth and vision of CWG. We wanted that everyday interaction with our people. Not meeting my colleagues physically in the last four months due to the pandemic for me has not been very good. 
A lot of businesses in Nigeria, even in the ICT sector, will cease to exist post-COVID-19 because they cannot put their act together. They refused to make changes in their operations when they had the opportunity to do so, probably because the way they were doing the business was working for them and did not see the need to. I am a strong advocate of SMEs, which I believe is a big driver of any economy.
However, SMEs in Nigeria and other emerging countries have a slow adoption of technology, which has affected their growth. Organizations without processes and laid down procedures on how they go about their business might struggle. An organisation without strong leadership might struggle and the impact of these, I believe we will see in the next three months.
On assumption of office as the CEO of CWG PLC, you disclosed you are coming with five strategic pillars, which are Growth, Dividend, Brands, Liquidity and Profit. How well have you gone with these pillars?
These pillars have created an essential guide on what we do and how we do it. We evaluate every decision and determine what will be the contribution of the decision on any of these pillars. These pillars have enabled us to create some focus and clarity. It has given us insights on what we need to take seriously and what we need to stop doing. With these pillars, we measure the success or otherwise of our company.
To answer your question directly, the five pillars we brought at the beginning of this administration are Growth, Profit, Liquidity, Brands and Dividend. Our 2019 report was released earlier where it reported growth with net revenue of over N10billion, which is over 23 per cent higher than 2018. We also have a gross profit of about 25 per cent; this is still talking more to profit and growth.
These growths in revenue are as a result of new services and partnership we procured in 2019. Also, we recorded these growths with a reduced OPEX of 17 per cent in 2019 over 2018. So, we have an achievement of 28 per cent in revenue and 25 per cent in gross profit, but with a reduced operating expense. That is the level of focus we have delivered with the five pillars we created.
If you also want to go to some certain deliverables then, we can begin to talk of our BillnPay (Bills presentment & payments) platform, which is an app of CWG 2.0. On BillnPay last year, we recorded a transaction volume of over N12 billion, which is a major chunk of over 3000 per cent of what we had in 2018, 2017 and 2016 combined. So, I can tell you that the underlining principles that have kept us focused are these five pillars. 
What is the future of work considering the emergence of COVID-19, which was never expected?
After the federal government announced the easing of the lockdown, we at CWG carried out an overall assessment of the situation. As an organization, we decided to observe a partial resumption of some of our essential services. We created customer segregation, which allows us to know and categorise all our engagements and availability based on the customers' need.
Based on this, I can assure you that at CWG, our over 700 employees would not fully resume at the office all at once. We will not do that. That era is gone and I think it is gone for good. As an organization, we have been able to build the readiness for us to harness the impossibility and of course, leverage on the track records that we have built and our urge to deliver value to our customers.
If you carefully observe, you will discover the negativity in this pandemic have beclouded the potentials and treasures in it. But in CWG, we have seen the future and the opportunities in post-COVID-19 and we have already deployed resources to take the benefits. I also believe most other organisations are looking at their processes and how to get things back working.
So when people say after COVID-19, things will get back to normal, I think there will be nothing like that. People have to act now.
5G Will Reach 22m Subscribers In Middle East & Africa By 2024 With GCC Nations To Continue To Lead – Ericsson VP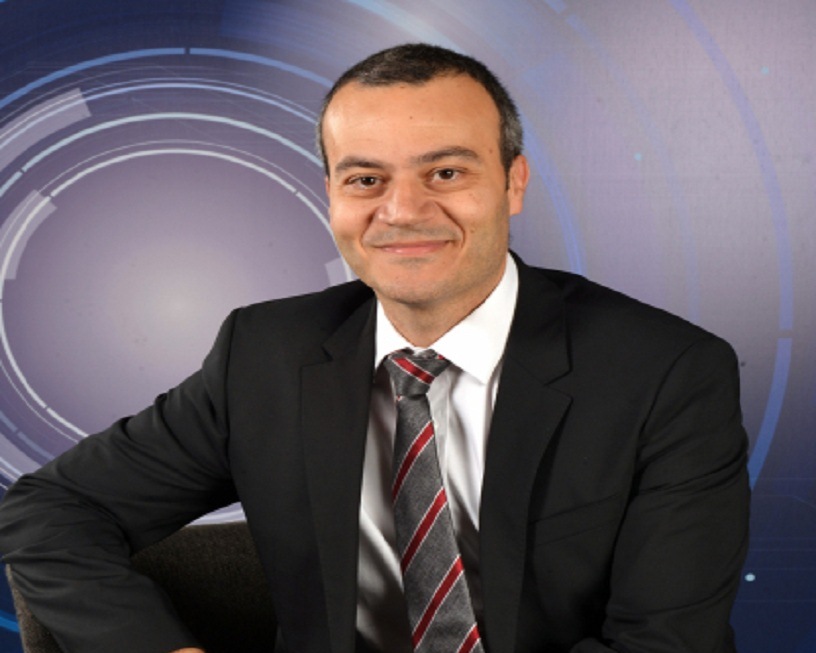 CommsMEA caught up with Chafic Traboulsi, vice president and head of networks at Ericsson Middle East and Africa, to find out how GCC nations can take the next step down the road to realising its full 5G potential……DigitalTimesNG reproduces the interview…
As operators look to ramp up their 5G offering, how important is spectrum sharing technology going to be?
With 5G networks going live and consumers getting their hands on the first 5G devices, user expectations are high. Communications service providers need to make the best use of their spectrum assets and utilise each band's performance characteristics to support their business strategies while maintaining coexistence between all technologies deployed in the network.
Ericsson Spectrum Sharing, part of Ericsson Radio System, enables a quick, flexible, and cost-effective upgrade to 5G within existing 4G carriers. Based on traffic demand, the solution will dynamically share the spectrum between 4G and 5G carriers, making the switch on a one-millisecond level to minimise spectrum wastage and provide the best end-user performance.
Ericsson Spectrum Sharing enables a smooth and fast network migration through simultaneous and dynamic support of 4G and 5G within the same spectrum band using the Ericsson Radio System, once operators are ready to make the transition.
The new functionality can be implemented through a remote software installation on Ericsson Radio System radios shipped since 2015. This capability allows communication service providers to deliver nationwide 5G coverage with a much more flexible spectrum migration strategy – removing the need for dedicating existing 4G spectrum assets to 5G statically, which could negatively impact 4G performance.
We should also highlight that 4G/5G dynamic spectrum sharing is the key technology to efficiently deploy the most advanced 5G technology, 5G Standalone. 5G Standalone will enable the ultimate benefits of the 5G and with Ericsson Spectrum Sharing these benefits can be made available throughout the network in all the areas where the 4G signal is currently provided.
How important a region is MEA to Ericsson? What are your key targets for the region in the year ahead?
As a key player in making 5G networks a commercial reality, Ericsson is working closely with partners across the region and has a large number of Memorandums of Understandings – helping service providers to improve their existing consumer business and address previously untapped value chains in the digitalisation of industries.
5G is expected to reach 22 million subscriptions for enhanced mobile broadband in the Middle East and Africa (MEA) by the end of 2024, representing 1 per cent of total mobile subscriptions. This will make 5G the fastest generation of cellular technology to be rolled out on a global scale, according to the Ericsson Mobility Report.
The majority of the 5G subscriptions in the MEA are expected to come from advanced ICT markets like the GCC countries.
With connectivity at the heart of industry transformation, cellular technologies have a significant role to play – not just in the evolution of communication but in the transformation of businesses and societies as a whole.
What were you most looking forward to showcasing at this year's cancelled MWC event?
The health and safety of our employees, customers and other stakeholders are our highest priority. This is not a decision we have taken lightly. We were looking forward to showcasing our latest innovations at MWC in Barcelona. It is very unfortunate, but we strongly believe the most responsible business decision is to withdraw our participation from this year's event.
To showcase the company's portfolio and innovations, Ericsson will take the demos and content created for MWC Barcelona to customers in their home markets with local events called "Ericsson Unboxed".
Last year, the GSMA tipped Middle Eastern telcos to lead on 5G. How will they continue to maintain their leadership position as they look to scale up their 5G networks?
To our great pride, the Middle Eastern telco and the Middle Eastern regulators have ensured that, this time, the Middle East is on the map early when it comes to a new telecom standard generation.
Mainly driven by the GCC, this was made by providing the telcos with affordable 5G frequencies early enough and allowing them to use advanced technologies like the Ericsson Spectrum Sharing without any hinders.
To stay in the lead the telcos have to ensure massive 5G adoption. 2020 and 2021 are the years where we will see that.  They also have to ensure that they start testing the business monetisation side that will come with the Industrial private networks and critical IoT.
We are proud to be supporting our pioneering partners in the MEA region with their 5G switch. Ericsson is the first company to launch live commercial 5G networks on four continents. Today, 70 per cent of the top service providers evaluated in global public 4G network tests use Ericsson's radios and basebands, which are the key to 5G performance.
And thanks to our ongoing interoperability engagements with six out of six chipset vendors, our 5G technology is evolving continuously to support a variety of 5G devices. That way, we can cater to the wide-ranging 5G use cases of today and tomorrow.
What are your predictions for the year ahead?
As market after market switches on 5G, Ericsson is at a truly momentous point in time. No previous generation of mobile technology has had the potential to drive economic growth to the extent that 5G promises. It goes beyond connecting people to fully realising the Internet of Things (IoT) and the Fourth Industrial Revolution. The ongoing health crisis has shown the importance of telecommunications in keeping the world running. 5G is making the future efficiencies and possibilities a reality.
In 2019, Ericsson started the commercial rollout of 5G with operators in advanced markets like the UAE and Saudi Arabia. Ericsson was selected by Batelco to commercially deploy 5G across Bahrain and announced 5G commercial launches with Etisalat, STC and Ooredoo. In addition, it is the first with commercial live networks in four continents and publicly announced 25 live commercial 5G operators globally with 81 commercial 5G contracts signed. Reaching the key technological milestone of deploying 5G networks has been a joint effort – a journey and a collaboration between Ericsson and its world-leading telecom partners. Together we have managed to develop 5G technology based on real business needs.
With commercial 5G networks already live around the globe, the next step is to ensure massive adoption.  We also need to see if 5G will allow businesses of all types to reap the benefits of enhanced mobility, flexibility, reliability and security.
The high performance of 5G networks will make our future more efficient and more connected.